Is Bali Safe for Tourists
Bali is one of the most popular vacation destinations in the world. If you're wondering where Bali is, it's located in Southeast Asia and is known for being a paradise with beautiful beaches, interesting sights, friendly locals, and pleasant weather.
The island is safe. Historically, Bali has been known for petty crime, such as pickpocketing in busy areas during peak tourist seasons. There are occasional concerns about natural disasters, riptides, and strong waves as well. It is also one of the safer holiday destinations for tourists. However, that does not mean crime is non-existent.
If you are looking to visit Bali, you should be aware of the crime on the island to prepare yourself and have peace of mind on your holiday.

Why Visit Bali
The island is famous for being perfect for honeymooners, families, and solo travelers. With its range of accommodations, from luxury hotels to budget-friendly resorts, Bali offers the right experience for each traveler's needs.
There are many things to do on the island. Bali has fantastic versatility based on your needs. The island offers terrific service whether you're at a resort, on a yoga retreat, or interested in experiencing an authentic cultural experience.
Bali is also popular for people looking to enjoy parties. Tourists can go to Kuta to experience the nightlife but should be wary as the area is a crime hotspot. Temples are popular for tourists looking to experience the spiritual elements of Bali and its predominantly Hindu culture, and surfers will love the amazing waves of the beaches.
Is Bali Dangerous
The crime rates in Bali are considerably lower than in many places worldwide. However, nowhere in the world is without crime. Petty and non-violent crimes happen the most in Bali, as tourists are often more wealthy than the general public. Road safety is another issue in Bali; a high number of road accidents are recorded yearly on the island.
Another danger is the probability of natural disasters as well as the wildlife and nature of the island itself. Be aware of animals such as monkeys, as they can be violent. Non-surfers should also approach the beaches with larger waves with caution. If you are not a strong swimmer, stay in the flagged safe areas on the beach to avoid injury.
Overall, Bali is still relatively peaceful, and being aware of your surroundings will ensure your safety.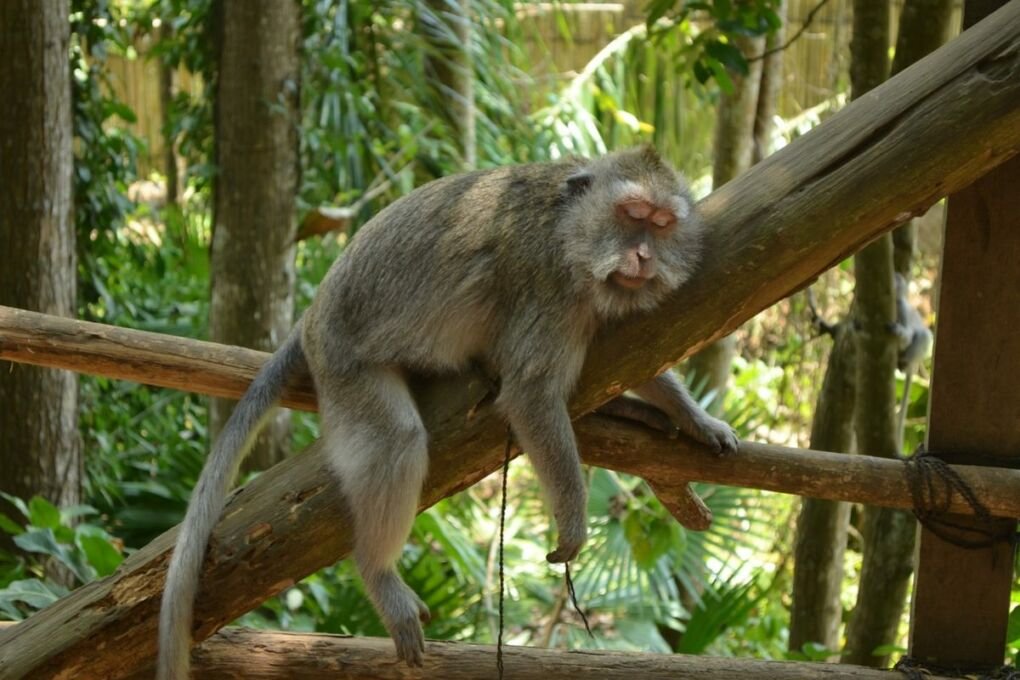 Dangerous Areas in Bali
Kuta
Kuta is one of the more dangerous areas in Bali because it is one of the biggest tourist destinations. While it is moderately safe, more crimes are committed because tourists head out to enjoy the beach and Kuta's nightlife.
Kuta is known as the party capital of Bali, so being there at night increases your risk of falling victim to petty theft. If you do go out at night, make sure you are in a group, and you cover your drinks. That being said, Kuta is still safe to visit in the daytime and is a famous tourist destination worth visiting.
Seminyak
While the whole of Seminyak is not unsafe, there are certain areas to avoid. Seminyak is a popular tourist destination similar to Kuta and has an equally great nightlife. The first area you should avoid is Oberoi Street which has a lot of nightclubs which leads to more drunk drivers and drunk tourists at night.
The second area to avoid in Seminyak is Sunset Road which is known for reckless driving, and road accidents are more frequent there. Inexperienced drivers should avoid Sunset Road if they can or find a driver experienced with Bali traffic to drive them around there.
Is it Safe to Live in Bali?
The short answer is yes. It is generally safe to live in Bali. The longer answer would be to take into consideration the potential dangers of living in Bali, just like you would living anywhere else. Being aware of possible criminal activity is your best friend when living anywhere, and Bali is no different.
The main considerations for living in Bali are the higher crime rates in different areas, which mainly relate to petty crimes and the high numbers of road accidents common to Bali. Then there is the possibility of natural disasters as Bali sits in the Pacific Ring of Fire, which is an active seismic region.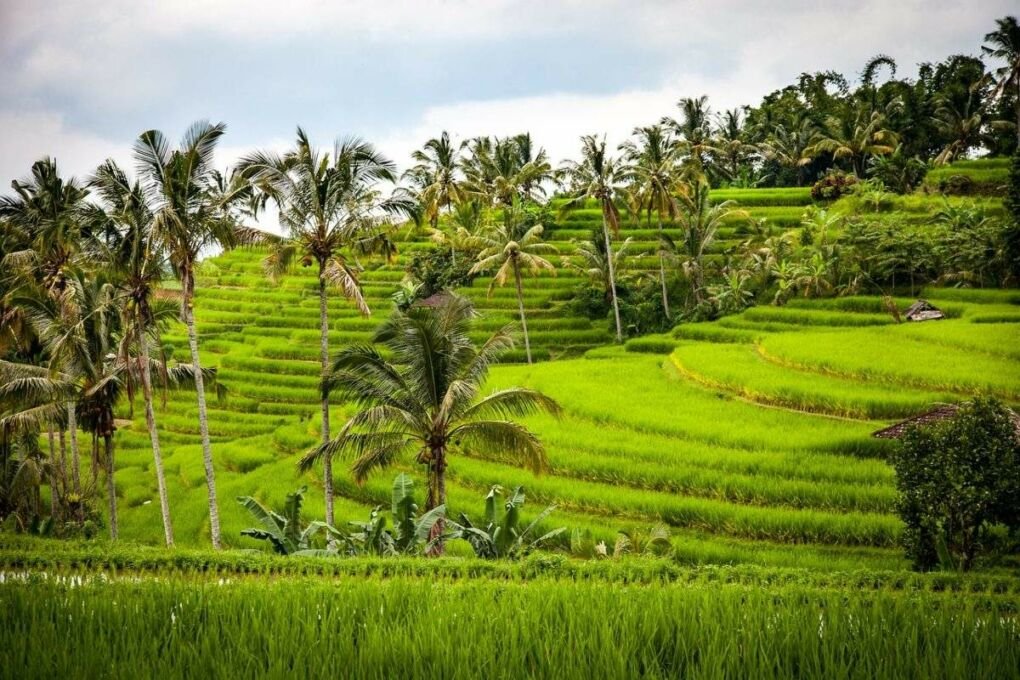 Safe Areas in Bali
Ubud
Ubud is one of the safest places to stay in Bali. Located in the heart of Bali, Ubud is known for its yoga and zen atmosphere. While it is further away from the beaches of Bali, it's surrounded by a beautiful jungle. The main danger in Ubud is the monkeys, not the people.
Regardless if you're just traveling or potentially coliving and coworking in Ubud, you will notice it is a cultural hub filled with exciting sights. You can view rice paddy terraces, waterfalls, and local vegetation and enjoy the handmade crafts of the locals. Ubud is by far the best place to go to escape from the world.
Uluwatu
Uluwatu is famous for its cliffside temple and large surfing scene. The area is known for less crime than areas like Kuta, but safety should be a priority when walking and driving on steep, less-developed roads.
Located in the South of Bali, Uluwatu has marvelous restaurants and cafes. The beach is also a main attraction in Uluwatu and has clear water and white sand. If you plan on staying in Uluwatu, make sure to be careful in the sun as it is very hot. Remember to keep sunscreen on hand and enjoy the beautiful views of this cliffside town.
Sanur
Sanur is a peaceful beach region of Bali known for showcasing a family-friendly environment. This relaxed area is filled with spas and restaurants, but it is small. Travelers looking to stay in Sanur would enjoy time spent in and around their resort and by the beach for most of their stay.
If you do choose to explore the area, you can do so on a bicycle, as the traffic is minimal compared to the more populated areas of Bali. Having a laid-back holiday in Sanur is perfect for the elderly and families.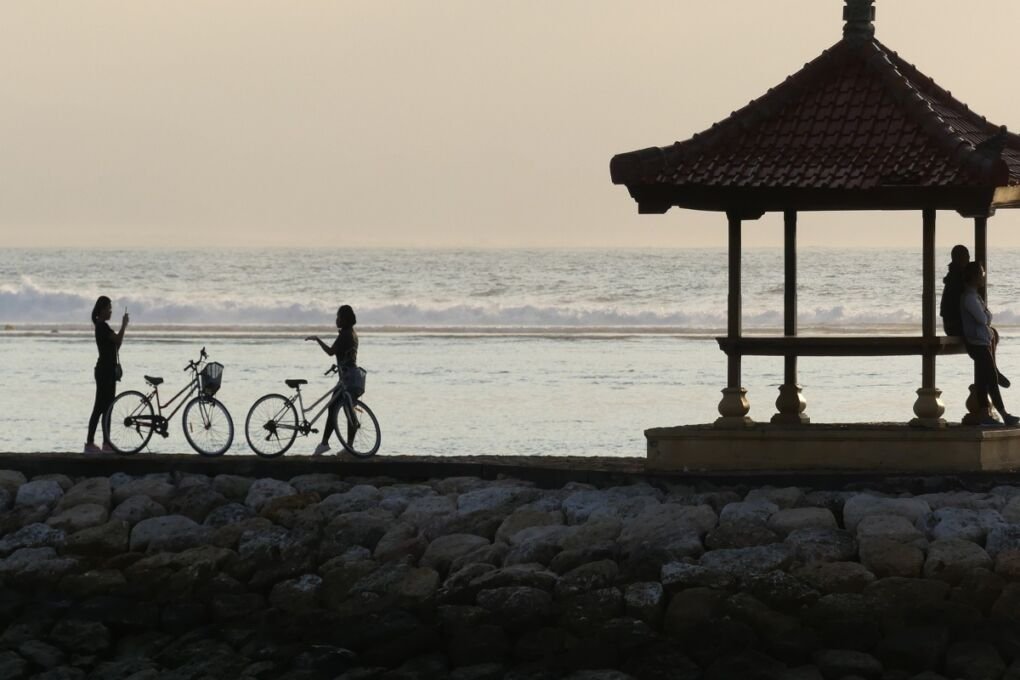 Where to Stay in Bali
There are many beautiful places to stay in Bali that will suit your budget. Now that you know a bit more about it, here are our top suggestions for places to stay when you come to visit the Island.
Tip: If you are looking for co-working and co-living spaces in Bali, you can find those quite easily as well.
Luxury Hotels in Bali
The Royal Purnama
Located in Sukawati, this luxurious beach-front resort is about 9 miles (15km) away from Sanur. With a five-star rating, The Royal Purnama offers the best service with friendly staff, a private beach, a spa and wellness center, a pool, and a bar.
Aside from all of the activities and amenities, The Royal Purnama is near the Ngurah Rai International Airport, Keramas Aero Park, Warung Billy's 69 Restro, and the Bali Museum, to name a few places.
Bisma Eight
If you're interested in staying in a luxuriously modern hotel a walk away from Ubud central, Bisma Eight is an excellent choice. The hotel offers free wifi throughout the hotel, Japanese-style soaking tubs, room service, spa, and wellness facilities, a temperature-controlled pool, and many more stunning features.
The Bisma Eight is 17 miles (28 km) away from the Ngurah Rai International Airport, and nearby are the Nekah Art Museum and the Bambu Indah Garden.
Mid-Range Hotels in Bali
Klapa Resort, Uluwatu
Klapa Resort is a beautiful mid-range hotel 5 miles (8km) away from Dreamland Beach and 15 minutes away from Uluwatu Temple and Garuda Wisnu Kencana Cultural Park.
The facilities offered at the hotel include a spa and wellness center, a fitness center, a rooftop pool, and room service. The hotel is wheelchair accessible, and each room comes with a terrace and garden view. Guests can enjoy breakfast outdoors and the on-site Golf Terrace Restaurant.
Atelier TE Designer Guesthouse
Atelier TE Designer Guesthouse is a highly rated mid-range guesthouse in Sanur. The guesthouse is half a mile (900m) away from Semawang beach, a walk away from J&C restaurant, and 8 miles (13km) away from Jimbaran bay.
The facilities and amenities available at the guesthouse include an outdoor swimming pool, free WiFi, a 24-hour front desk, a garden, air-conditioning, and extra-long beds for taller guests. Overall, the guesthouse is stylish and a wonderful choice for travelers.
Budget-friendly Hotels in Bali
Ubud Rice Field House
Ubud Rice Field House is known for its amazing location and child-free policy. This adult-only hotel has staff who speak German, Indonesian, and English. For breakfast,  Asian, vegetarian, or continental options are offered every morning. The amenities include an outdoor pool, free WiFi, a snack bar, evening entertainment, and a shared kitchen.
The hotel is less than a mile away from the famous Ubud Monkey Forest, with three restaurants, Copper, Warung @ Bisma, and Warung Merica Ubud.
Gypsea Bali
Gypsea Bali is the second budget-friendly hotel located in Uluwatu. The hotel is known for its aesthetics and good amenities. There is an outdoor swimming pool, free wifi, free parking, breakfast in your room, free car rental, an infinity pool, a wellness center, air conditioning, bar, and it is child friendly.
The nearby attractions are the Veterans Memorial Monument which is about 5 miles away (9km), Bingin Beach, less than a mile away, and many more.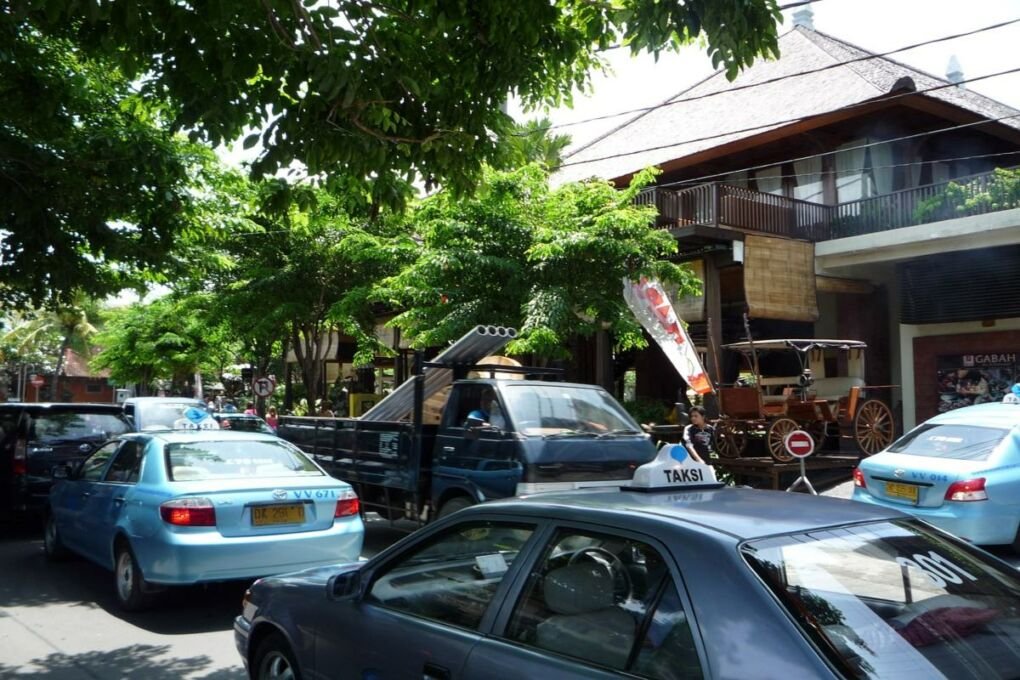 Tips for Staying Safe in Bali
If you are worried about your safety but you still want to experience the beauty of Bali, here are five tips for staying safe while visiting the island.
Don't show off your valuables, as pickpocketing and bag snatching are common petty crimes. Keep your phone in your front pocket or in a fanny pack instead.
Pack only what you need on a day out and keep your valuables, such as your passport and extra money, locked securely in your hotel room safe.
Be aware of petty scams from vendors, such as overpriced jewelry scams, taxi scams, and tourist traps.
Only withdraw money inside a bank. ATM skimming scams are common in Bali, so try only to withdraw money from safe places.
Be wary of winding roads and use scooter transportation instead of walking. The roads are narrow and often busy, so tourists are advised to use transportation to get around.
Is Bali Safe | Frequently Asked Questions
So, Is Bali Safe?
Yes, Bali is safe to travel to and to stay in. If you are aware of your surroundings while you're out and you stick to the safer areas with less pickpocketing, you should be fine.
Practice caution in high-crime areas by hiding your valuables and walking in groups.
Bali is still considered safer than other parts of the world, so as long as you practice caution, you should have a great time there.
Can I Drink the Water in Bali?
No, you cannot drink tap water in Bali. To avoid dysentery, drink bottled or filtered water while you're there. You should also avoid brushing your teeth with running water; opt for bottled water only. If you contract dysentery in Bali, it is usually mild and will pass in a couple of days. However, if you don't want to be sick on your holiday, avoid tap water at all costs.
What Clothes Should I Wear in Bali?
Bali is an island in Indonesia, so it is hot and humid most of the year. Your hotel, guesthouse, or other accommodation should have air conditioning or a fan which will help with the heat. While you're out and about, it would be useful to wear light clothing and comfortable shoes. Bring your swimming costumes as there will likely be a beach or pool near you.
Should I Rent a Car?
It's not necessary to rent a car when you're in Bali. Opt for your hotel's shuttle service or taxi service instead. If you need to get somewhere, you will be able to find transportation easily.