With the amount of new travel apps and ideas hitting the headlines each week, it can be really difficult to know which new sites will really help you with you travel plans. While some of the original online travel startups are now so mainstream (Hey there Airbnb, Couchsurfing, Skyscanner!) that it's hard to imagine a life without them, there are many more you might not know about.
Due to the success of my previous roundup article of some of the best travel apps and startups to keep your eye on, here's a new edition – and it if FULL of brilliant ideas. Some are apps, some are websites, and they range from targeting your everyday vacationer or backpacker to saving on corporate travel plans.
From companies that are trying to make car rental less stressful (the answer to all our prayers!) to startups that make travel planning a piece of cake by making others to do it for you (pure genius!) below are my personal picks of the best travel startups and apps to check out.
Tripeasel

Ever wished you could speak to an experienced traveller to plan out your holiday? Someone who understands your personality, interests, budget and knows the destination inside out? Tripeasel has your back!! With an arsenal of over 100+ destination experts (professional travel bloggers, guidebook writers etc), Tripeasel helps you plan and book one of a kind holiday experiences for couples, families or solo travelers ranging from budget to luxury for destinations worldwide. Tripeasel connects you with one of their travel experts who will plan your trip based on first hand experience and your needs and wants. The expert will get in touch with you to plan out your entire itinerary in great detail which will include air and land transportation, accommodation, tours and authentic local sightseeing that will reflect the flavour of the destination.
Why I recommend Tripeasel: I actually know more than a handful of the bloggers and travel writers working for Tripeasel and most have travelled as much if not more than I have. We are talking true expert level. You are getting the best travel advice out there, from people who do it for a living, without having to spend hours (if not weeks!) scrolling through endless online articles and blogs looking for the best travel tips.
Easyterra
Looking to rent a car for your next road trip without having to open a million tabs on your computer in order to find the best deal? EasyTerra is an independent car rental comparison website that compares all the car rental rates worldwide, so you don't have to. Simply enter all your wishes and make your reservation in just a few clicks. All regular insurances are included (this is a real bonus in my eyes as insurance extras add up so quickly!) and you can change or cancel your rental for free of charge up to 48 hours in advance. Easyterra compares prices of rental car companies like Hertz, Avis and Europcar, but also smaller, local companies that might have better deals.
Why I recommend Easyterra: Car rental is honestly one of the most stressful parts of my travelling career regardless of where I am located. I find I spend days looking for the perfect rental and end up tearing my hair out when all the extra fees continuously get added on. If Easyterra can make my life easier, then they can probably make yours a little less stressful too.

Grabr
Grabr is a revolutionary way to shop and travel the world. It's a peer to peer delivery service that says it can get anything delivered to you, on demand, from anywhere in the world, delivered by real people / fellow travellers. Perfect for those looking to purchase unique cultural items, items not sold where you live or items too heavy to ship, Grabr is a way to get your purchases direct from a trusted traveller. Travellers can make some extra cash by delivering various goods to those who ordered them or order yourself you get something that you wish you had purchased on your last trip delivered right to you.
Why I recommend Grabr:
If you follow any of the biggest travel bloggers in the world (Go Backpacking, Drew Binsky, The blog Abroad), you might have heard of Grabr already this year. Many seasoned travellers (or anyone that travels regularly) is using this genius site to make a bit of extra cash while taking trips they already had planned.
Blacklane
Blacklane is a global professional driver service connecting people to professional chauffeurs via their mobile app, website and hotline. Booking an airport transfer, especially in a new city, can be very painful, especially if it's a city you are totally new to. How nice will the car be? Are you supposed to tip? Will the driver take your credit card or do you need local cash? Blacklane solves all this. The company works with commercially licensed and insured drivers in more than 250 cities around the world. You see the full price in advance and pay with a credit card, meaning no surprises on the ground. All tolls, fees and tips are included. You can book a Blacklane just one hour ahead or many months in advance and you also receive the driver's information an hour before you land and when the driver arrives.
Why I recommend Blacklane:
I know what you're thinking…what about UBER? Well the reality is UBER isn't always available in some of the countries I've travelled to and many cities (like Johannesburg in South Africa) I would much prefer to have a guaranteed safe and professional ride to pick me up. One main difference also is that Blacklane drivers will actually come meet you in the arrivals hall with a sign so no mad manic trying to find your driver outside amongst the madness!
GeoRush
GeoRush is an online tool that crunches mind-boggling amounts of weather data to forecast peak conditions at thousands of global water sports locations. Launched this year by a group of thrill-seeking software developers, it's big appeal is to generate simple, 0-10 ratings for each destination, according to vital factors like wind direction, water temperature and wave height. It's rapidly becoming the go-to website for kitesurfers and windsurfers planning their next trip. But a major update for winter sports is coming this December, revealing top ski resorts based on snow depth, fresh powder, visibility and more, on any given day of the year.
Why I recommend GeoRush:
I can't tell you the amount of times I've been all set to head out surfing or planning a weekend of adventure only to discover the weather is awful (welcome to Ireland!). I love that GeoRush is data heavy so they do all the hard work so I don't have to! It seems like the perfect site for keen adventure enthusiasts to start planning their next trip.
TalkTalkBnb

TalkTalkBnb is a totally new, totally free, collaborative website that puts people wanting to travel in contact with people wanting to learn languages. Many young people around the world would love to travel, but don't have much money. TalkTalkBnb links travellers to hosts who let them stay for free. Hosts offer travellers food and lodging in exchange for just one thing: speaking their native language throughout their stay to help their hosts improve. With tens of thousands of members in over 130 countries around the world, the travelling and learning potential is endless. Guests can offer to cook a meal, perhaps, while hosts can give valuable local travel tips about their destination.
Why I recommend TalkTalkBnb:
As a firm advocate of all types of sharing economy sites, from Couchsurfing to Airbnb or Homestay, I love the idea behind this travel startup and it's something I am excited to try out. I love having the opportunity to stay with a local and knowing that you will get to spend some time together, exchanging ideas and hopefully learning something new.
GivingWay

Taking on a very fresh, responsible and ethical approach in the volunteering scene is GivingWay – a FREE social platform that enables worldwide travellers and grassroots organizations seeking volunteers to directly connect in a simple manner. In an industry heavily dominated by expensive middlemen, GivingWay believes volunteering should be accessible to all and is leveling the playing field by cutting out all agents and agent fees. With over 600 active non profits from over 80 countries worldwide, GivingWay makes it possible for even the remotest of places to find and to be found by international volunteers. As a social impact company, GivingWay believes that by enabling direct dialog between volunteers and organizations, the matching of skills and needs is enhanced and impact to all involved is maximized.
Why I recommend GivingWay:
These days it can be very difficult to find an organization or NGO where you can be guaranteed that you money and time volunteering is needed and appreciated. People are struggling to find placements that don't charge thousands of dollars for a 2 week volunteering gig, while other larger non profits make it difficult to see where all your hard earned money is really going. As someone who has volunteered abroad many times, almost always going directly through a local organization on the ground, i love this idea of Giving Way and recommend everyone thinking of volunteering overseas to check it out.
SkyRoam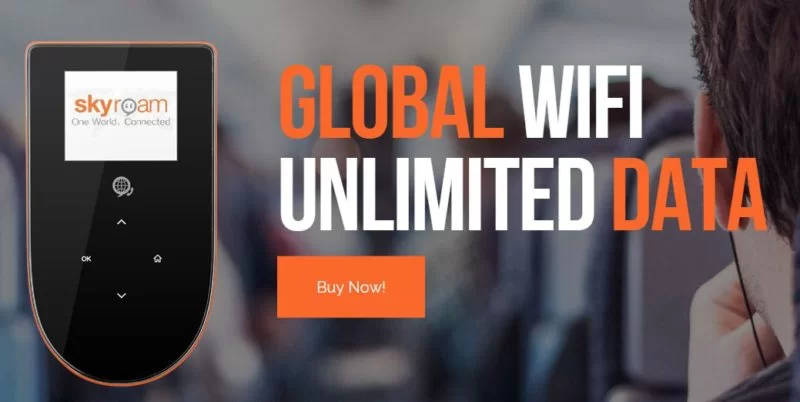 Skyroam's global WiFi hotspot keeps you connected around the world without the worry of roaming fees, unsecured connections or configuring SIMs. Keeping travellers connected wherever they go, this is of the must-have packing items of 2017. You pay per day and can connect up to 5 devices to the small, east-to-charge portable wifi hotspot. With no sim cards involved and unlimited, fast data, mobile hotspots are in serious demand this year.
Why I recommend SkyRoam:
I got a SkyRoam WiFi hotspot just before my overland Cork to Cape Town trip and it saved me from disaster on many occasions!! Be it helping me to find my hostel in the Swiss mountains or figuring out how to pass 7 hours at the airport in Egypt without going crazy, it has been an absolute lifesaver! It's travelled with me to 18 countries and counting and is still going strong!
Rocketrip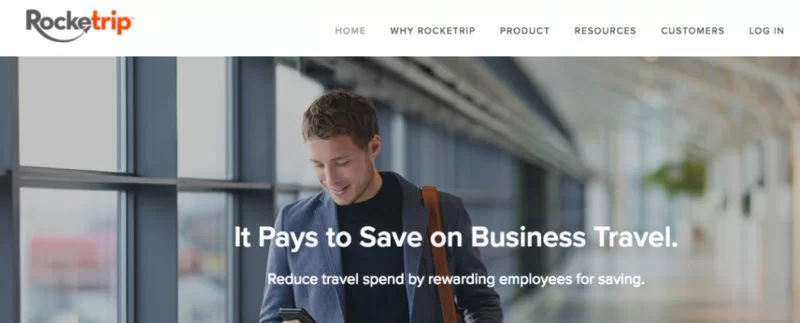 I literally just heard of this travel startup while visiting New York City last week when I met 3 guys at a party who work for them! Aimed at large companies (and their employees) Rocketrip is a service designed to reduce the amount of money spent for business travel trips by offering employees a monetary incentive for opting to stay with friends or in an Airbnb instead of an expensive hotel. If I was still working in the corporate world i know I would urge my company to use this – they would save so much and I would get money for staying with friends! WIN WIN!
Girls Love Travel

More of a movement than a travel startup, Girls Love Travel is a group / international community of almost 300,000 women who, you guessed it, love to travel! The group aims to empower women worldwide by helping them connect with people around the world online and through real meet ups at events, festivals, travel conferences or and anything else a GLT member would like to organize. I've been a member of the group for over a year and have made some great friends though it, even meeting up with one girl in Cuba! This is an incredible tool to make new friends or find fellow solo female travellers that might want to meet up on your travels, or even a great way to find a long-term travel buddy.
One more app just for fun…
Flush
Ever found yourself in a foreign city with the sudden urge to….spend penny?! Flush is the app you've been waiting for (quite literally!). This handy little app created by Sam Ruston is a fast and simple toilet finder to help you find the nearest public toilets to your nearest location. This is gold for anyone who travels as much as i do and, for some unknown reason, ALWAYS needs to go to the toilet!! With nearly 200,000 bathrooms listed, I'm sure you will find wheat you're looking for. 😉