If you've found yourself in the pearl of the far East, known by the locals as Saigon and to us Westerners as Ho Chi Minh City, work is probably the last thing on your mind.
The blessing of a digital nomad lifestyle is its curse, too, with all these stunning places to see in a country like Vietnam but limited time. You see many beautiful places and experience different cultures, but you can never do it freely—there's always the weight of the work that must be done pushing on your shoulders.
There's room for argument there—is there a better way to experience another culture than to go through your regular daily routine surrounded by unknown cultural beauties and pitfalls? It is not always easy, and that's why we—the digital nomads—must take the necessary steps to make sure we stay productive even when the scatterbrain in us is threatening to take over.
One of the best ways to achieve that is through the use of coworking spaces. My experience has taught me that productive surroundings equal a productive mind. Unfortunately, we encounter another difficulty here—in a city like Ho Chi Minh that's overflowing with coworking spaces, how to decide which one to choose?
Don't worry—it's our job to make it easier for you. Here are the six gems of Ho Chi Minh's coworking spaces.
CirCO Is Our Absolute Favorite Place to Cowork in Ho Chi Minh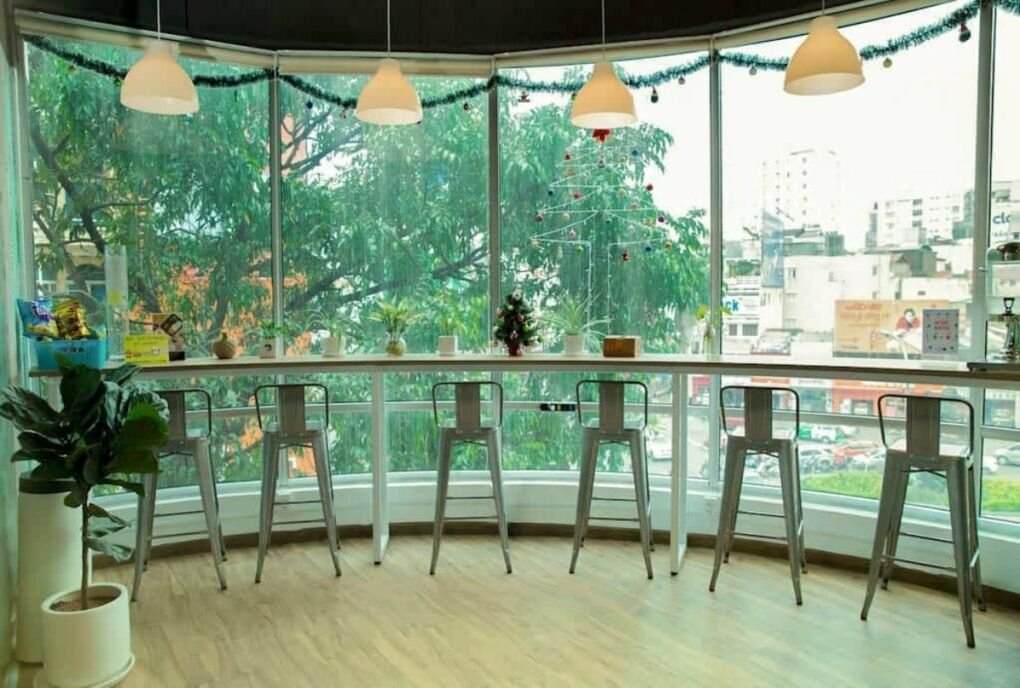 Source: CirCO
CirCO is happily situated in the very center of the city. You can find it right across the bridge between District 4 and District 1. It's only a two minutes ride from Pham Ngu Lao, Bui Vien, and Ben Thanh Market.
It is one of the longest-lasting coworking spaces in Ho Chi Minh, which means that it has a strong community of loyal visitors. It is considered a high-profile place, so it has a reputation to maintain—it invests a lot in top-of-the-line facilities and the aesthetic appeal of the premises. CirCO prides itself on providing a space where ideas are shared easily and in a pleasant environment. They host a plethora of events—social and business—to encourage this type of interaction.
When it comes to more practical matters, they provide plenty of benefits to consider. Some of them are fast internet, free refreshments, spacious workspaces, meeting rooms, and printer stations. The lighting systems imitate natural light, so they're great for working, and there are soundproofed private offices for people who have difficulties concentrating.
Those who like to stay in shape will appreciate the discount that CirCO members get in the gym located in the same building. The gym is luxurious and well-equipped, so it's a great place to work out after you're done with work.
Basics
Pricing

Per day: VND 150,000
Per week: VND 500,000
Per month: VND 1,800,000

High-Speed Internet
Yes
Open Hours
Monday – Friday: 8:30 am – 6:30 pm
Ergonomics
Comfortable Chairs
Yes
Standing Desk
Yes
Workspaces
Dedicated Desks
Yes
Conference Rooms
Yes
Private Offices
Yes
Phone Booths
Yes
Coliving
No
Other Five Coworking Spaces We Enjoyed Immensely
If CirCO doesn't fit in with your plans, here are other great options in Ho Chi Minh.
The Hive
Dreamplex
Spiced
Saigon Coworking
Toong
The Hive
Source: The Hive
Located in District 2 of Ho Chi Minh City, The Hive boasts a vast network of locations throughout Asia. If you become a member, you get a "Hive Passport," which lets you use each and every one of their locations—Ho Chi Minh, Bangkok, Singapore, Hong Kong, take your pick!
They organize events such as the weekly Thursday Social to promote the communal spirit that they greatly cherish. The Hive allows you to meet plenty of people in your area of business and form meaningful business connections. They organize workshops, lunches, and drinks for the members, and they have a Facebook group.
When it comes to technicalities, the Hive provides plenty of attractive little somethings. For example, they provide standing desks and ergonomic chairs, so the place is quite comfortable to work in.
They have printing equipment, Skype rooms, personal lockers, and more. Best of all—there is free coffee! There is also a barista who can whip you up something fancier if you want, but for that, you'll have to pay extra.
Open hours
Monday – Friday: 8 am – 8 pm
Price
Per day
VND 210,000
Per week
VND 880,000
Per month
VND 2,500,000
Per year
VND 2,250,000/month
Dreamplex
Source: Dreamplex
Dreamplex has three locations in the city—Nguyen Trung Ngan Street, Dien Binh Phu Street, and Binh Thanh District—and it is an undeniably pretty coworking space. In an effort to make their space different from the others, they incorporate murals in their aesthetics to enhance the happy feeling you get when you enter the space.
Dreamplex has an auditorium as well—and Barack Obama spoke there in May 2016. This coworking space also regularly hosts TEDx talks.
They provide free beer for visitors, as well as coffee and tea. There are bean bags, printing equipment, high-speed Wi-Fi, personal lockers, and many more attractive amenities. They also provide a room where you can nap when you get tired from work and want a fresh start.
Open hours

Monday – Friday: 9 am – 6 pm
Saturday: 9 am – 5 pm

Price
Per week
VND 600,000
Per month
VND 2,000,000
Spiced
Source: Spiced
Spiced is a coworking and coliving space located in District 1. It is dedicated to improving and teaching startups and entrepreneurs as well as connecting the tech community in Ho Chi Minh. They try to achieve this through monthly workshops, meetups, and lectures. They offer tech as well as English-speaking courses to their members. They host BBQ pool events, community lunches, team-building activities, and so on.
They provide plenty of attractive amenities. If you're looking for comfort, you'll find hammocks, beanbags, ergo chairs, and standing desks. If you're more interested in equipment, there are projectors and printers, scanners, and photocopiers, as well as computers with dual or single monitors. There is a Skype room and a podcasting room. When you're done with work, you can swim in the swimming pool, nap in the nap room, or play board games with other nomads.
Open hours
Monday – Friday: 8 am – 8 pm
Price
Per day
VND 160,000
Per month
VND 2,200,000
Saigon Coworking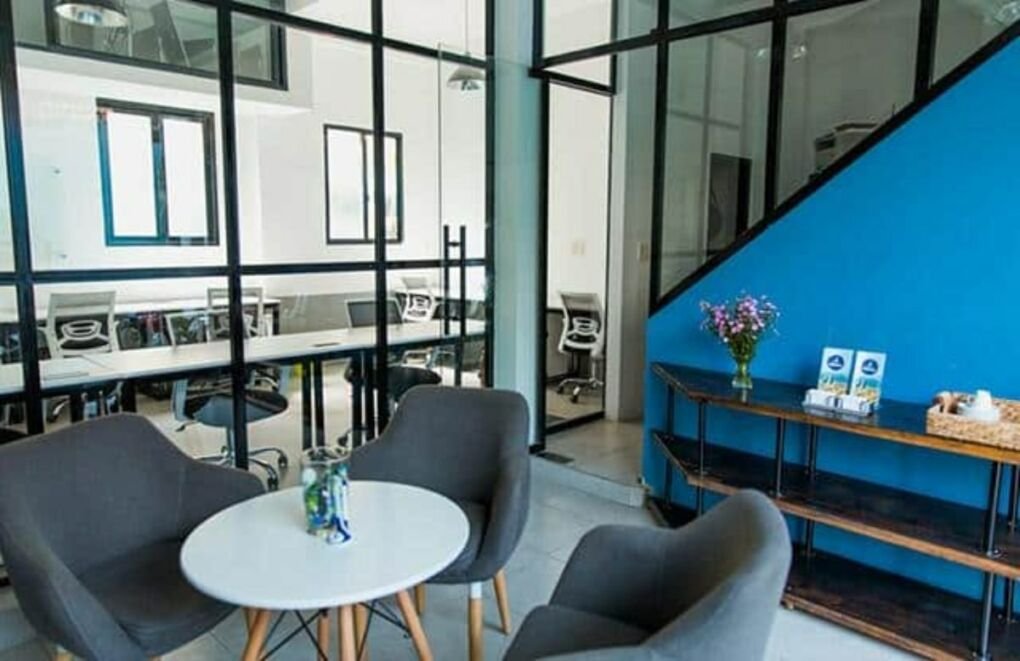 Source: Saigon coworking
Saigon Coworking is a quiet and friendly place, located in Phu Nhuan. There are many restaurants, cafes, and other attractions in the area. This makes it extra appealing for those of us who don't like having a sandwich for lunch and don't mind going a bit out of our way to get some good quality food.
They offer high-speed internet and air conditioning, as well as printing equipment, free parking, and personal lockers. They also provide free drinking water, tea, and coffee.
Open hours
Monday – Friday: 9 am – 6 pm
Price
Per month
VND 2,000,000
Toong 20 Minh Khai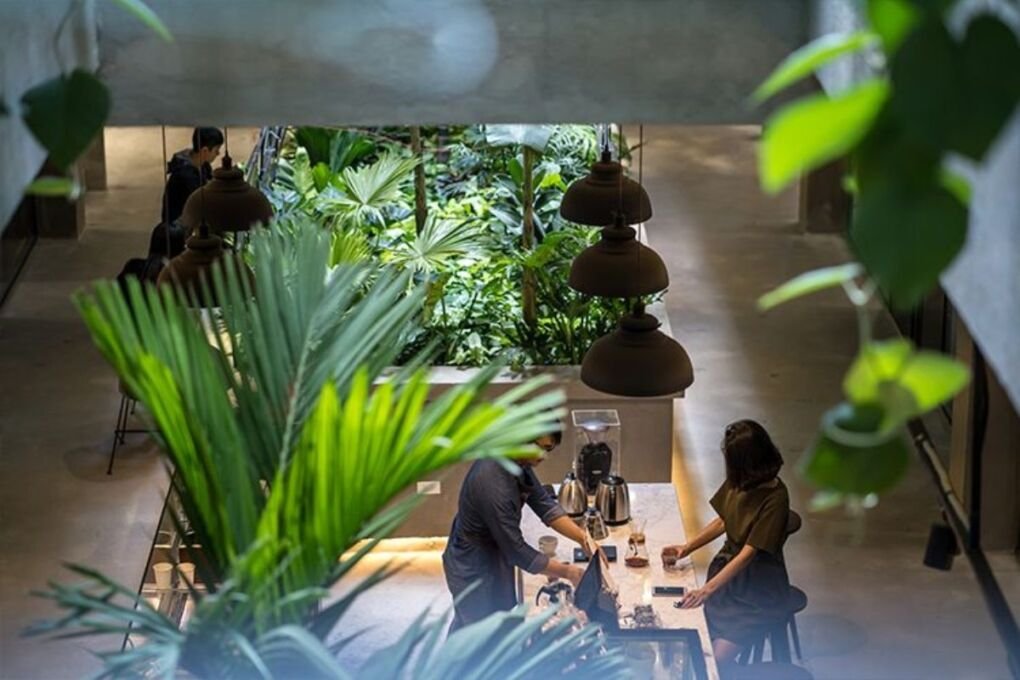 Source: Toong
Not to be confused with the other Toong location in Ho Chi Minh City, Toong's location is 20 Nguyễn Thị Minh Khai street. It is like a little oasis in a bustling city—calm, peaceful, and more akin to a resort than an actual coworking space. You'll find a library and an art gallery on the premises, which makes Toong perfect for chilling after work or during the breaks.
They provide plenty of other little tidbits to make your stay more pleasant and productive. There are standing desks and beanbags, so you can be comfortable while you work. There are also printing equipment, microphones, and projectors. The speed of the internet is excellent, and there is free coffee as well!
Open hours
Monday – Sunday: 8 am – 8 pm
Price
Per day
VND 150,000
Per month
VND 1,900,000