China is a bewildering and empowered nation, boasting beautiful landscapes and a rich culture with traditions going back thousands of years. The country is an economic powerhouse in the world, and hosts one of the largest populations globally. Expats who visit China are either amazed or deterred by the culture shocks one can expect when visiting. 
For many others, China can easily become home, but what can you expect from living in such a large and culturally prominent country? Well, we are here to tell you. Rest assured, the amazing cities in this guide will give you insight into the culture, the ways of life, and the living conditions you will experience exploring the land of the rising sun. 
After reading this, you'll probably agree that it's one of the best places to live in Asia.
Best Places to Live in China for…
Top 10 Places to Live in China
1. Chengdu (Sichuan Province)
Best City for Foodies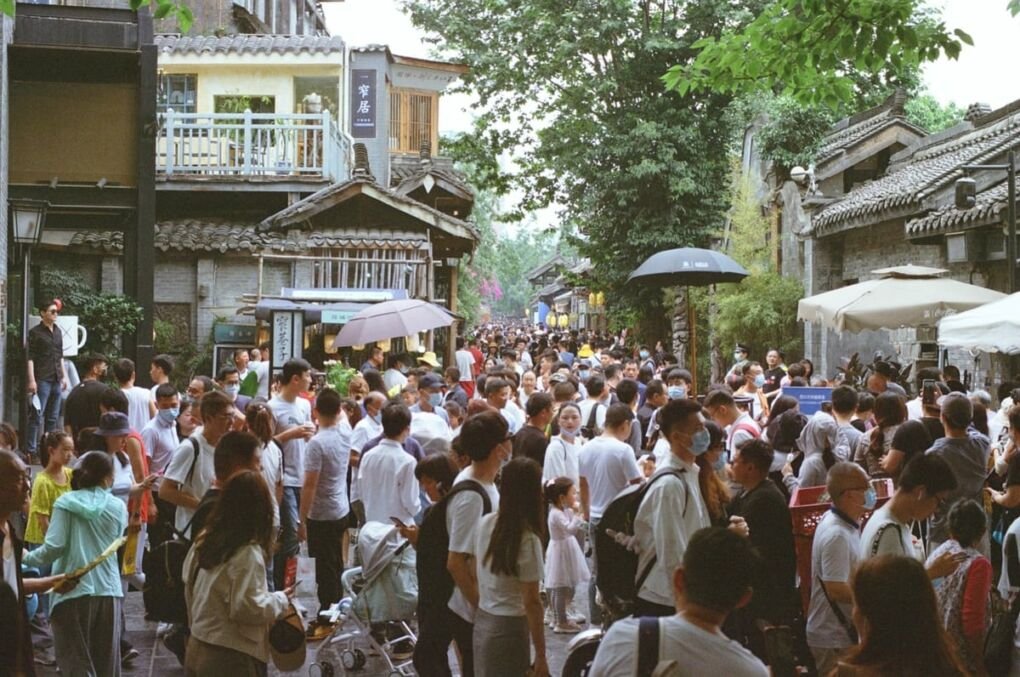 Cost of Living: $$
Chengdu is notoriously known as the foodies' paradise. Streets in Chengdu are endlessly lined with street vendors serving some of the country's best traditional hot foods. Besides having your tastebuds forever watering, Chengdu also has a spectacular wilderness surrounding the area, with some amazing sights to see
Tip: Chengdu has earned a reputation for its LQBTQ+ acceptance.
Who Would Like to Live There: Foodies, Expats.
Pros:
Some of the best food in China.

Affordable cost of living.

Great universities.
Cons:
Rains a lot.

Poor air quality.

Small job market.
2. Shanghai
Best City for Expats
Cost of Living: $$$
Shanghai is largely considered to be the best city in China for Expats. It is incredibly safe for Expats, and there are amazing schools and universities. Shanghai also has an excellent infrastructure and public transport system. The streets are clean and well maintained, and the nightlife here blows up when the sunsets. This city is an overall winner in our books.
Tip: Study the basics of the local language, it will be in your favour and make you popular with the locals.
Who Would Like to Live There: Expats, Groups.
Pros:
Very low crime rates.

Local goods are cheap.

Great educational facilities.
Cons:
Congestion is chaotic.

Mostly gloomy weather.

Noticeable language barriers
3. Beijing 
Best City for Enterprise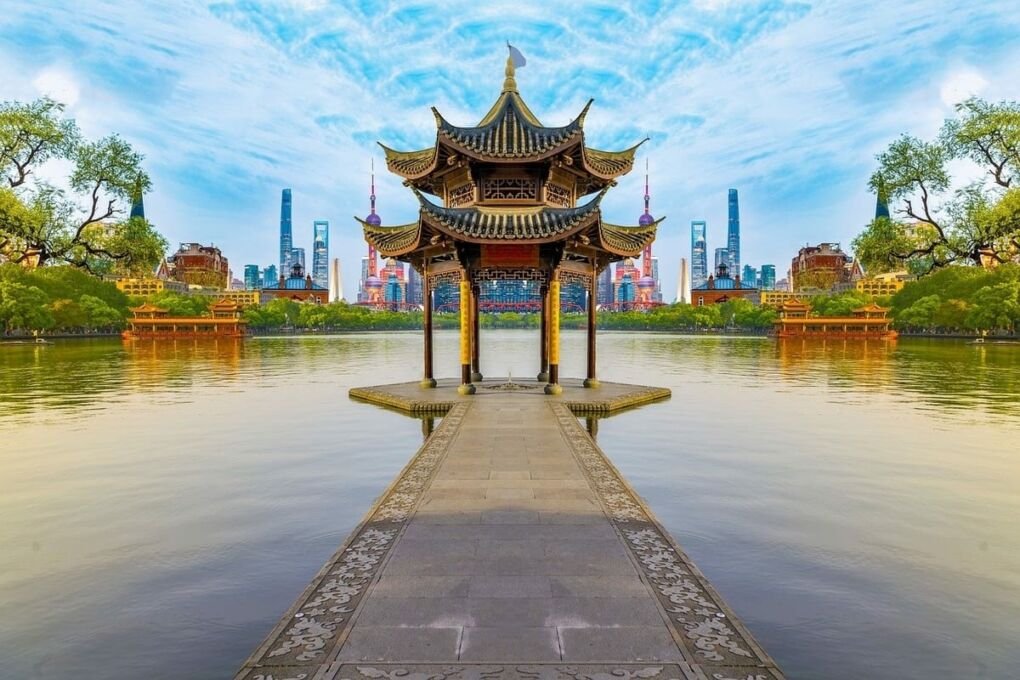 Cost of Living: $$
Beijing is a giant in tech development, renowned for its modern architecture, while also maintaining its rich dynasty heritage. The city is home to 7 UNESCO World Heritage sites and has a massive tourism industry as a result. With impressive technological developments and invigorating cosmopolitan energy, Beijing is a truly exciting city to experience.
Tip: Drinking from taps is not advised, almost every household needs a water filter.
Who Would Like to Live There: Solo Travelers
Pros:
Safe compared to other large cities.

Competitive job markets.

Good base camp for exploring the rest of Asia.
Cons:
Extreme weather conditions.

Rent is expensive.

Pollution is hazardous.
4. Shenzhen 
Best City for Tourists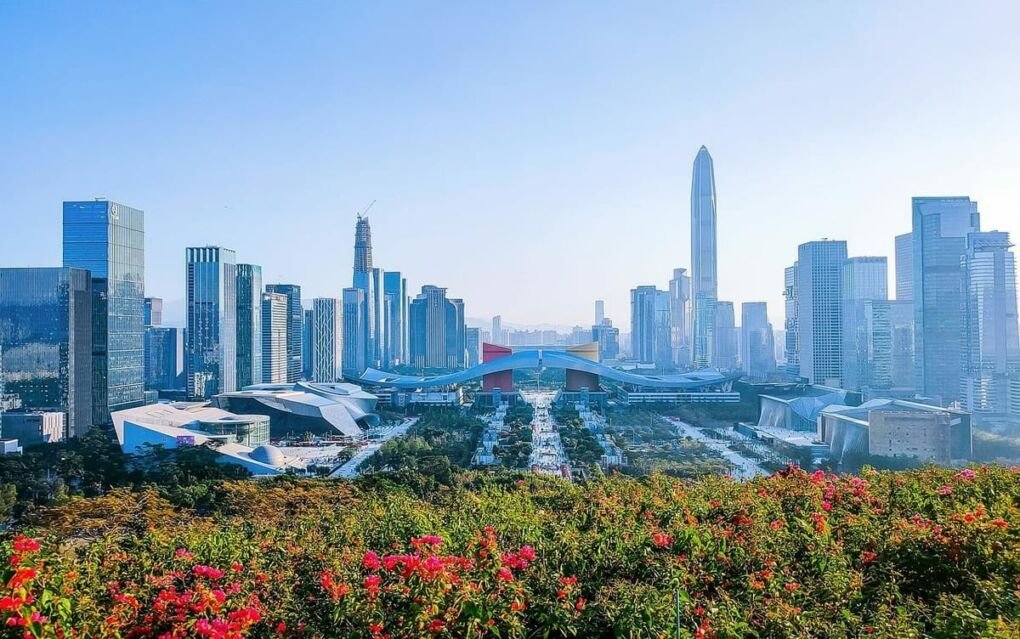 Cost of Living: $$
Shenzhen City is essentially a cleaner, more Westernized version of Beijing. Shenzhen is fast-paced, with one of the largest economies in China. It is very foreigner-friendly, and finding Western restaurants and imported foods is easy. The pollution levels in Shenzhen are notably lower, making it ideal for travelers looking to adjust to the country.
Tip: Wearing a face mask helps the locals combat the effects of air pollution.
Who Would Like to Live There: Expats, Digital Nomads
Pros:
Great leads in innovation.

Booming economy 

Good public transport.
Cons:
A large majority of locals smoke.

Pick-pocketing.

Frequent littering.
5. Hangzhou
Best City for Students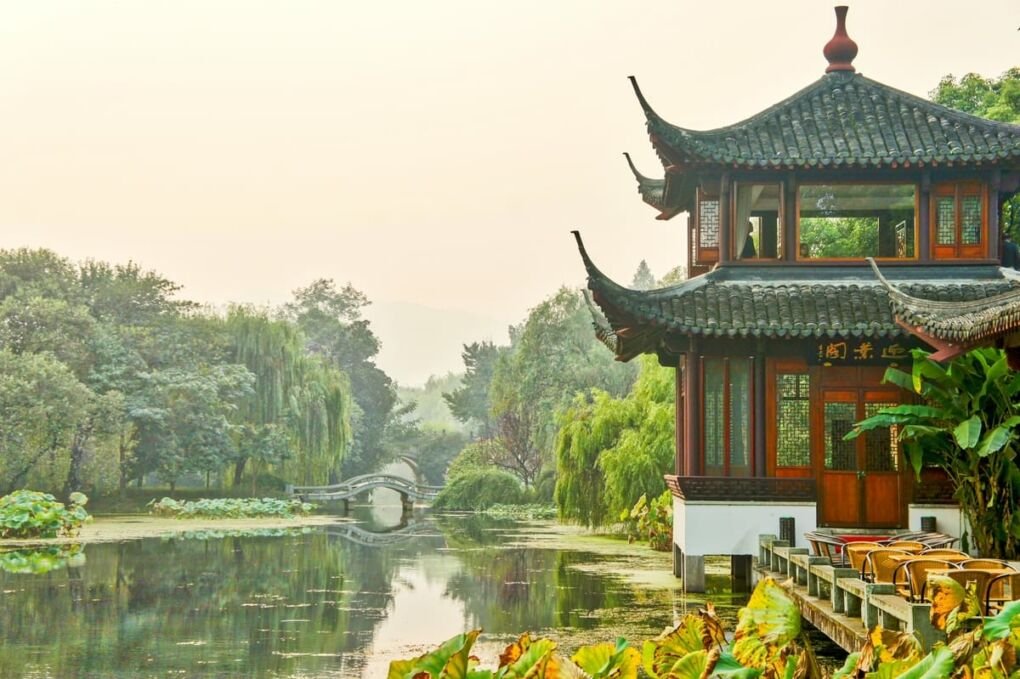 Cost of Living: $
Hangzhou is home to several well-known universities, such as Zhejiang University, as well as many affiliate hospitals. Hangzhou is affordable and one of the safest cities in China. This has made it a very popular destination for Expat students. Rated a tier 1 city in China, Hangzhou is also very clean and its infrastructure is well maintained.
Tip: Clothes and other items are so cheap in markets, we advise going with an empty suitcase.
Who Would Like to Live There: Students, Solo Travelers.
Pros:
Wide selection of universities and schools.

Good medical care.

Affordable living.
Cons:
Notably slow internet.

English is not commonly spoken.

Lack of free speech.
6. Xi'an
Best City for English Speakers
Cost of Living: $
Xi'an is one of China's oldest cities and is full of cultural heritage. However, do not let that mislead you from the fact that Xi'an has China's largest population of English speakers. While being a great place to explore and learn about Chinese history, it offers comforts tailored to travelers and presents itself as an incredibly tourist friendly city.
Tip: Although tourist-friendly, the locals have very little exposure to foreigners. Prepared to be stared at if you have a dark skin tone, or are very tall (it's out of amazement, not judgement).
Who Would Like to Live There: English speakers, Groups.
Pros:
Affordable living.

Relaxed atmosphere.

Great nightlife.
Cons:
Terrible traffic (there is a theme here).

Pollution.

Poor hygiene is noticeable.
7. Qingdao
Best City for Groups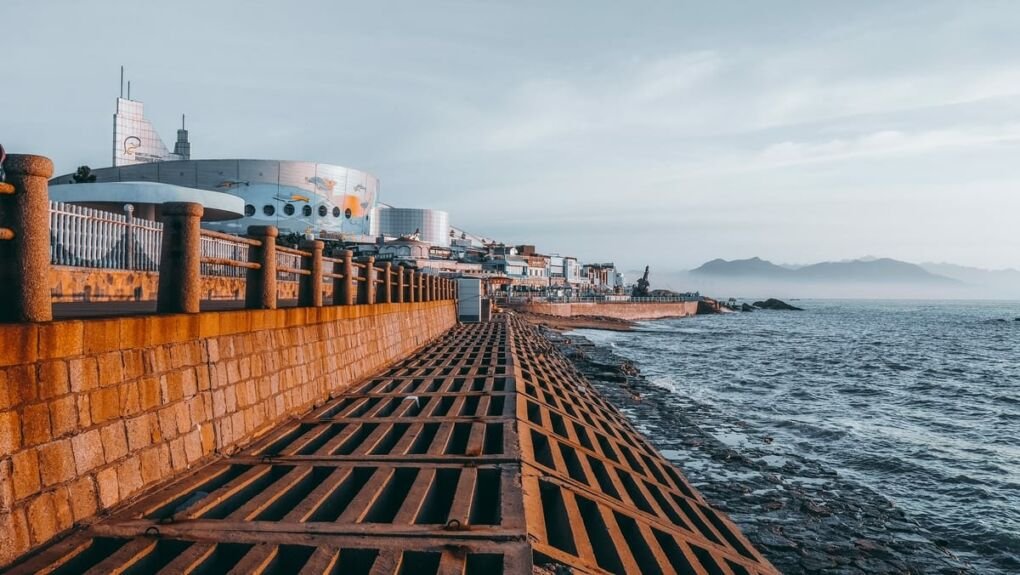 Cost of Living: $$$
Once under German Control, Qingdao is filled with German architecture and a large Korean Expat population. Qingdao is home to the beautiful Golden Beach, the Olympic Sailing Center, amazing seafood restaurants, and the Qingdao International Beer Festival. These all make Qingdao a perfect city for social groups and expat-orientated social events.
Tip: The locals say that you have not experienced Qingdao until you have hiked LaoShan and sampled some of its mythical waters or world-renowned TsingTao Brew.
Who Would Like to Live There: Groups.
Pros:
"Big on Beer".

Laid-back lifestyles.

Rich culture.
Cons:
Small job market.

High cost of living.

Poor air quality. 
8. Nanjing
Best City for Solo Travelers
Cost of Living: $
Nanjing is a city with a little bit of everything to offer. There is a bustling nightlife scene, higher education facilities, national monuments, and World Heritage sites. The city has an excellent infrastructure and a massive tourism economy. Nanjing also has a generally low cost of living and a lower level of pollution compared to other parts of China.
Tip: Just outside the city is the relatively unknown 1500-year-old Qixia Buddhist Temple. Behind the temple, there are hundreds of Buddha images carved into the rocks and sides of the hills
Who Would Like to Live There: Solo Travelers, Expats
Pros:
Easy to meet other Expats.

Affordable living.

Close to other major cities.
Cons:
Steep language barrier.

Cultural differences.

Extreme weather conditions.
9. Zhuhai
Best City for Digital Nomads
Cost of Living: $
Voted as one of China's most livable cities in 2014, Zhuhai has shifted its economy to focus less on manufacturing, and focus more on tourism and and preserving the environment. Zhuhai has earned an image of a city of gardens, and is often referred to as the "Chinese Riviera". The city has developed a high quality of living, paired with its nature making it the perfect city for Digital Nomads.
Tip: The expat community is small in Zhuhai, and therefore very social. There are several expat forums, as well as meet-up places that are curated to gather expats in social environments, such as social bars and pubs.
Who Would Like to Live There: Digital Nomads, Expats.
Pros:
Safe.

Affordable cost of living and rent.

Good job markets.
Cons:
Language barrier.

Poor quality public health care.

Prone to produce culture shocks.
10. Suzhou 
Best City for Couples
Cost of Living: $$$
Suzhou is simply known as the "Venice of China", for its classical stone bridges, flourishing gardens, and endless canals. Streets are filled with authentic Chinese street foods, as well as plenty of Western restaurants as well. Despite its cultural heritage, Suzhou city has rapidly progressed with modern technical advancements as well.
Tip: The Gardens of Suzhou have been declared UNESCO world heritage sights.
Who Would Like to Live There: Couples, Groups.
Pros:
Very safe.

Rapidly improving infrastructure.

Beautiful natural scenery.
Cons:
High property rates.

Air pollution.

Constant construction in the new parts of the city.
FAQs
1. Is It Safe in China?
China is generally a safe country to live in, as long as you know where you're going and stay alert.
2. What Currency Do They Use in China?
There are actually two currencies in China, the Renminbi is the official currency, and the Yuan is the second.
3. What Language Do They Speak in China?
Mandarin is the most largely spoken language in the country.
4. How to Travel Around China?
The high-speed train system of China is the most effective way to travel arround China.
Tip: Did you know that China is one of the countries that don't celebrate Christmas?