Latvia is one of the most affordable places to live in Europe. It's also very easy to live here while only speaking English. It's full of beaches, rivers, and lakes, so it's perfect for those who love the water.
However, it's not vastly populated and unemployment rates have been rising, so jobs may be hard to find. Also, it can get very cold in the winter.
Latvia has nonetheless become popular with expats and digital nomads due to its natural surroundings, lower tax rates, and friendly citizens.
Don't know where to start? Well, here's some of the best places to live in Latvia.
Tip: Here's some more cities to live in Europe.
Best Places to Live in Latvia for…
Expats: Jelgava
English Speakers: Rīga
Digital Nomads: Kuldīga
Solo Travelers: Cesis
Couples: Jurmala
Groups: Daugavpils
Top 10 Places to Live in Latvia
1. Rīga
Best Place to Live for English Speakers
Cost of Living: $$$
Rīga is the largest city in the Baltic region and most of Latvia's population lives here. It's also the capital of the nation and it's known for exquisite Art Nouveau architecture. It's got all the benefits of a capital while being close to nature, as it's located on the shores of the Daugava River.
There are many options for areas to settle down, but we recommend Purvciems as a fantastic suburb for families or the Quiet Center for working professionals.
Tip: Public transportation is the easiest way to get around Riga, so make sure to check out this site for transport schedules.
Who Would Like to Live There: English speakers & job-seekers
Pros:
Culturally diverse
Fantastic restaurants & nightlife
Best city to get jobs
Cons:
Very expensive
Can get overcrowded
Lots of competition for housing
2. Jurmala
Best Place to Live for Couples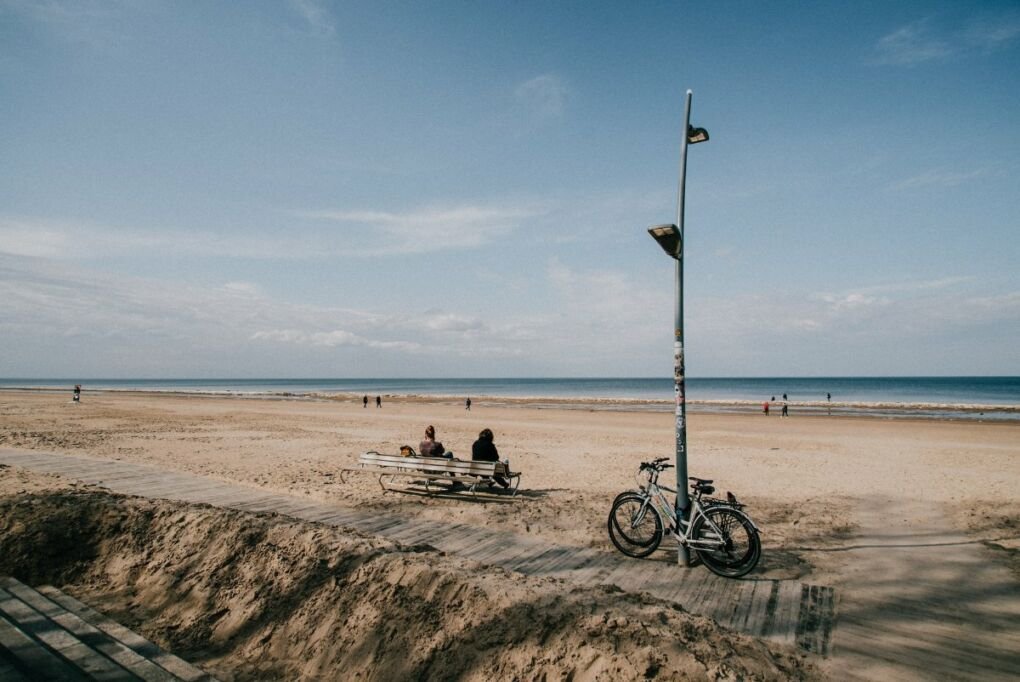 Cost of Living: $$$
Jurmala is a calm resort town with beaches and spots for those who pursue an active lifestyle. With a population of roughly 54,000, this town is a lot less crowded than Latvia's major cities. It's located in a beautiful area on the Gulf of Riga and offers tons of natural beauty and peace of mind.
Tip: Rent will set you back around €450 – €650 per month depending on how close you are to the center.
Who Would Like to Live There: Couples & retirees
Pros:
Very safe
Very clean air
Beautiful town
Cons:
Rent is more expensive
Highest taxes
Quiet in winter
3. Jelgava
Best Place to Live for Expats
Cost of Living: $$
Jelgava is the fourth largest city and former capital of Latvia with a population of around 61,000. This is understandable as the city is full of history and culture.
Jelgava is also a university town, home to Latvia University of Life Sciences and Technologies. It's a hub of six motorways and five railway lines, so it's no surprise that Jelgava is one of Latvia's industrial centers.
Tip: Zemgale is a good suburb to live in and it'll cost you between €190 – €360.
Who Would Like to Live There: Expats & students
Pros:
English is well known
Public transport is affordable
Lots of cultural offerings
Cons:
Might be lonely
Outdated apartments
Higher energy consumption = higher costs
4. Liepāja
Best Place to Live for Job-seekers
Liepāja is a port city on the Baltic Coast in West Latvia. It's known for its beach and nightlife, so it's perfect for people who enjoy a vibrant lifestyle. It boasts a fantastic climate year-round.
Liepāja is also a great place to find work, as a lot of skilled labor is needed here. Sports are important to the city: it was the first to acquire the title of "European City of Sports".
Tip: Liepāja is one of the closest towns to Sweden. So if you visit, check out these cities to live in.
Who Would Like to Live There: Job-seekers & active types
Pros:
Fantastic beach
Friendly people
Affordable food
Cons:
Very windy
Busy summers
Winters are very cold
5. Cesis
Best Place to Live for Solo Travelers
Cost of Living: $$
Cesis is a peaceful town of about 18,000. It has a very historic feeling to it through its castles and well-preserved wooden-panel and red-brick buildings. It's perfect for those who want a more relaxed lifestyle and it's considerably more affordable than its counterparts.
It hosts the Cesis Town Festival annually, which is a great way to immerse yourself in Latvian traditions.
Tip: An one-room apartment will set you back between €180 – €250.
Who Would Like to Live There: Solo travelers & job-seekers
Pros:
Great amenities
Great for employment in IT, teaching, or healthcare
Commuting to Rīga is easy
Cons:
Can be very rainy
Festivals can make it very overwhelming
Can be quiet
6. Kuldīga
Best Place to Live for Digital Nomads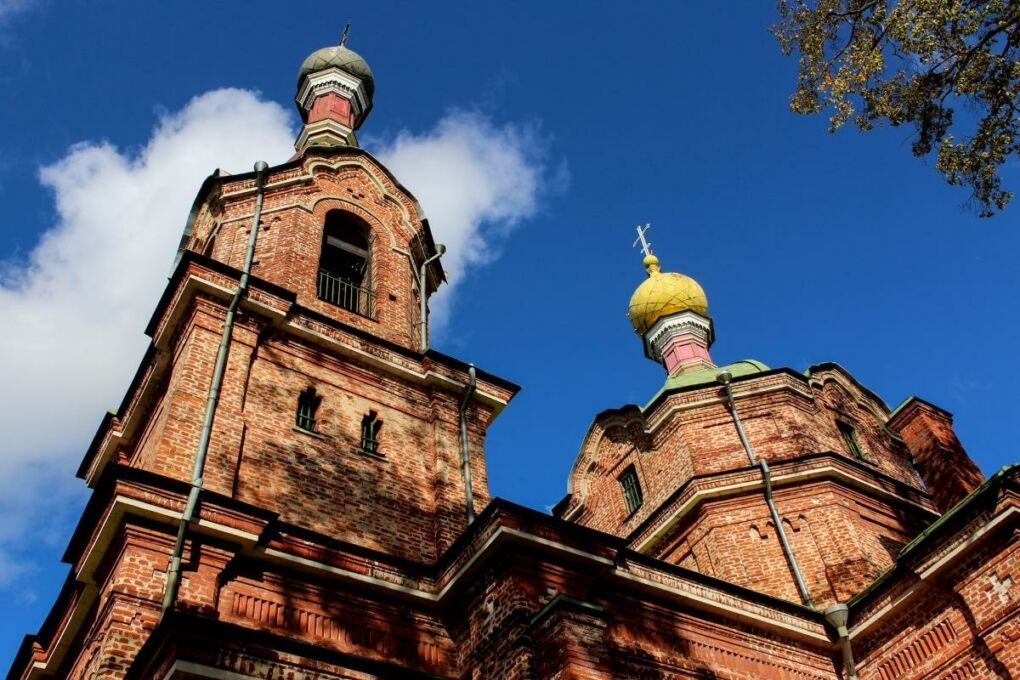 Cost of Living: $$$
Kuldīga is known as "little Venice" due to the Venta River which flows through it. It's home to Europe's widest waterfall, the Ventas Rumba, which is 817 feet wide.
It's another town that's known for its fantastic architecture and has a well-kept historic district. Metro Coworking is a great spot for digital nomads to get work done.
Tip: Latvia offers a Digital Nomad Visa, if you are from an OECD nation.
Who Would Like to Live There: Digital Nomads & solo travelers
Pros:
Calmer area to live
Slower pace of life
Fast and cheap internet
Cons:
Small population
Hard to find jobs
Old buildings = less insulation
7. Daugavpils
Best Place to Live for Groups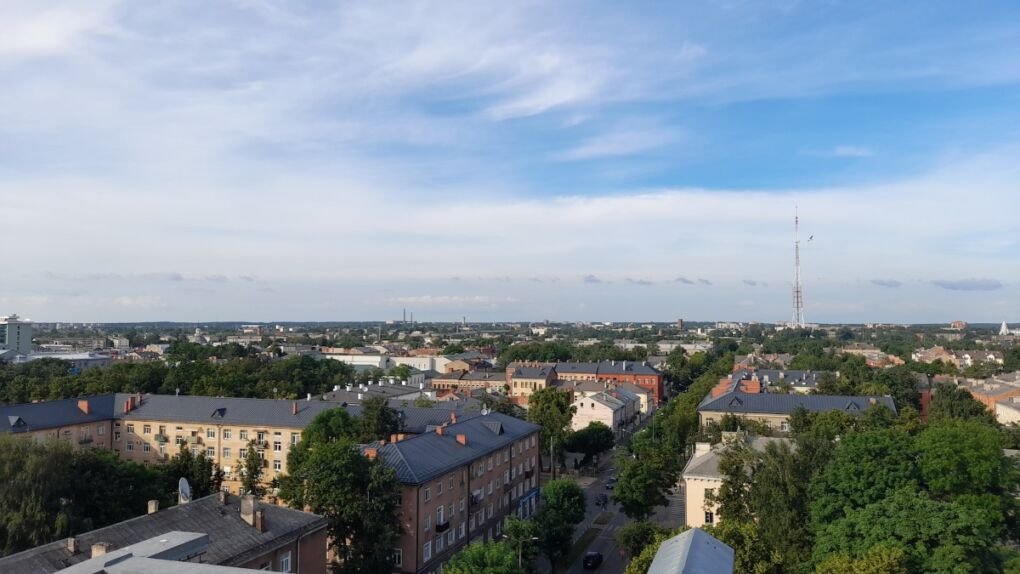 Cost of Living: $$
Daugavpils is Latvia's second-largest city. It has a diverse population and many parks. It's a city perfect for those who want to relax as it's situated on the banks of the Daugava river. his area was part of the USSR, so many of the inhabitants speak Russian — be prepared to either learn the language or at least have a few keyphrases memorized.
This city was the birthplace of Mark Rothko, so make sure to visit the Mark Rothko Art Center to see his magnificent art.
Tip: One-room apartments in Daugavpils range in cost from €100 – €130.
Who Would Like to Live There: Groups & young people
Pros:
Beautiful surroundings
Affordable cost of living
Lots to do
Cons:
Fewer safety measures
Far away from rest of Latvia
Very cold on average
8. Sabile
Best Place to Live for Small-town life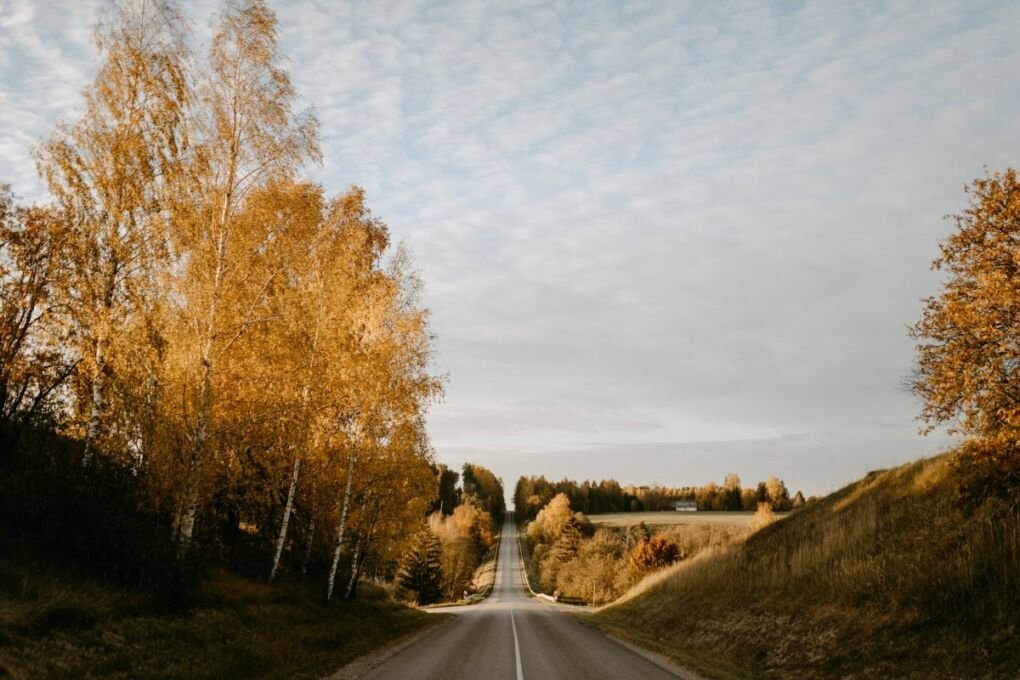 Cost of Living: $
Sabile is located west of Riga and has a much smaller population than the others on this list. It's home to only 1,300 people, so it's perfect for those looking for small town life. Sabile is quite an old town, originating in the 13th century.
It is also home to the northernmost open-air vineyard, so it's no surprise that Sabile hosts a Wine Festival annually in June.
Tip: Visit the Abava Valley to understand the history of Sabile and see some old burial sites.
Who Would Like to Live There: Wine lovers & retirees
Pros:
Fantastic area for wine lovers
Cheaper living
Good weather
Cons:
Very small town
Not as many shops
Hard to find jobs
9. Valmiera
Best Place to Live for Families
Cost of Living: $$
Valmiera has a lot to offer such as beautiful architecture, many parks, and good options for young families. It has a fantastic schooling system and Latvian language classes can be taken to improve your life here.
If you choose to invest in Valmiera, you could qualify for real estate discounts. It's also home to the Livonian Order Castle, where one can learn about the history of this area.
Tip: Monthly rent will cost you an average of €350.
Who Would Like to Live There: Families & expats
Pros:
Proximity to nature
Improved infrastructure
Lots of job opportunities
Cons:
Not much to do
Locals may be wary
Difficult to find housing
10. Sigulda
Best Place to Live for Nature Lovers
Cost of Living: $$
Sigulda is a beautiful town located in the Gauja National Park. This is one of Latvia's more touristy areas due to its scenic offerings. It also has castles, which details how life was in medieval times.
Sigulda has become increasingly popular due to its proximity to Rīga and its high quality of living. There are also a lot of hiking paths and many outdoor activities.
Tip: Use the cable car to get across the Gauja River.
Who Would Like to Live There: Nature lovers & history buffs
Pros:
Very walkable
Fantastic amenities
Growing business area
Cons:
Can get touristy
Can be cold and windy
Lots of very old and cold buildings