Are you visiting Dublin? Have you considered the Cliffs of Moher Day Tour? Ireland is known for its 40 shades of green where rugged mountain ranges dominate the skyline while cliff faces, crevices, and underground caves are calling out to be explored.
With a total population of 6.6 million, the country is divided into four provinces: Leinster in the east, Connacht in the west, Ulster in the north, and Munster in the south. These provinces are further split into 32 counties of which six are in Northern Ireland (UK).
Where are the Cliffs of Moher
The Cliffs of Moher are located on the west coast of Ireland (along Ireland's famous Wild Atlantic Way) close to Liscannor village in Co. Clare. The closest airport is Shannon International Airport, located 1 hour away.
Cliffs of Moher Day Trip from Dublin
On this particular day, I departed the capital city of Dublin and headed west through 13 counties for my next adventure.
On the three hour journey, we spotted Barack Obama's Plaza – an Irish gas (petrol) station named after the former USA President.
In 2007, US President Barack Obama discovered that his great-great-great-grandfather was from a little village called Moneygall in Co Offaly, Ireland.
It's a gas station with a convenience store, sandwich shop, Supermac's fast food joint serving Papa John's Pizza, and a coffee stand. Inside there is also an "exhibition" with images and videos of when Obama's family came to visit.
Cliffs of Moher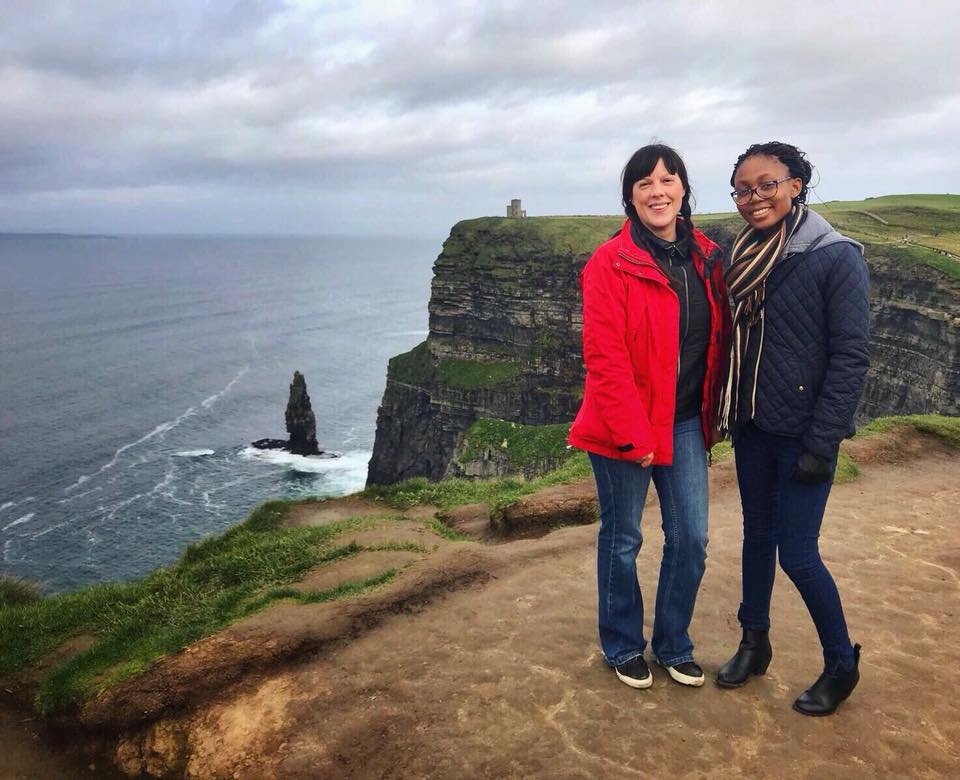 Upon arriving in West Clare, close to Liscannor Village. We saw Ireland's second most popular tourist destination, The Cliffs of Moher. Seen in movies like The Princess Bride (1987), Harry Potter and the Half-Blood Prince (2009) and Leap Year (2010). Locals call it Hag's Head as they claim it resembles a woman's head looking out to the sea when viewed from the North.
The Cliffs of Moher are entirely vertical and the cliff edge is abrupt. They rise to 120 meters above the Atlantic Ocean and reach their maximum height of 214 meters.
Note – Admission Costs: Free for under 16s, €6 Adults, €4,50 for students (ID required), and Seniors (65+).
O'Brien's Tower
Built-in 1835 by Cornelius O'Brien a descendant of Brian Boru (The first High King of Ireland). He believed that tourism would benefit the local economy and O'Brien's Tower was built for visitors who came to see the Cliffs of Moher.
The main structure of the Tower was originally composed of two linked round towers built of fine local stone. One tower still remains and has a spiral iron staircase leading to a viewing platform at the top. On a clear day, you can see across to the Aran Islands: Inis Oírr, Inis Méain, and Inis Mór.
Note – It costs an additional €2 to enter the tower.
Bird Haven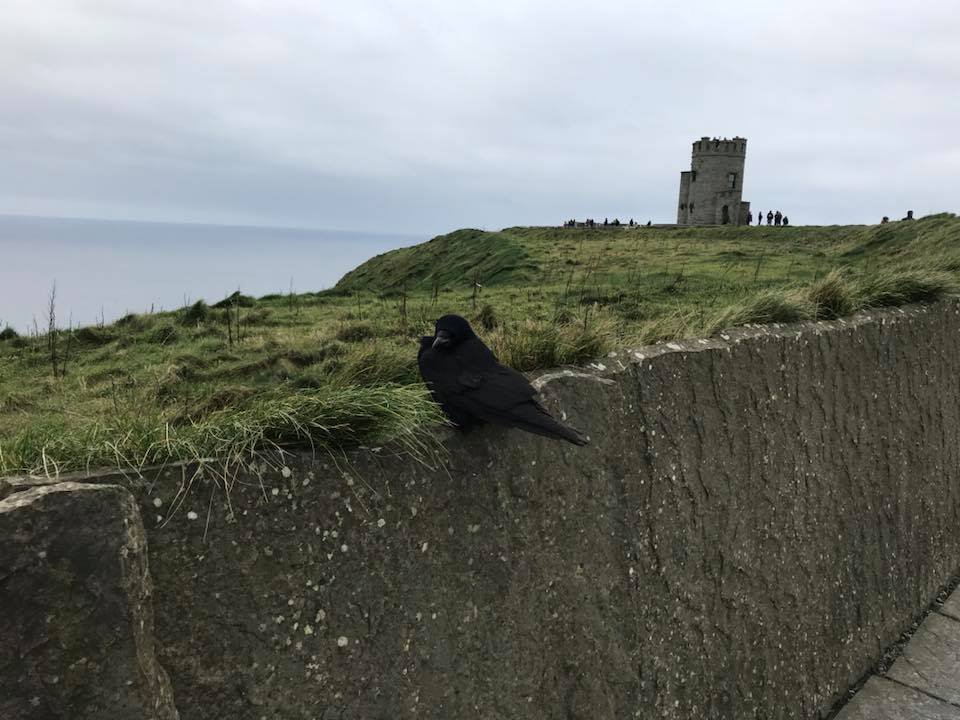 This region is a breeding site for over 30,000 seabirds and was classified as a Refuge for Fauna in 1988.
The area is home to large numbers of Guillemot and Razorbills, as well as Atlantic Puffins, Peregrine Falcon, Kittiwake and Fulmar. Some endangered bird species like Choughs also call this place home.
The Burren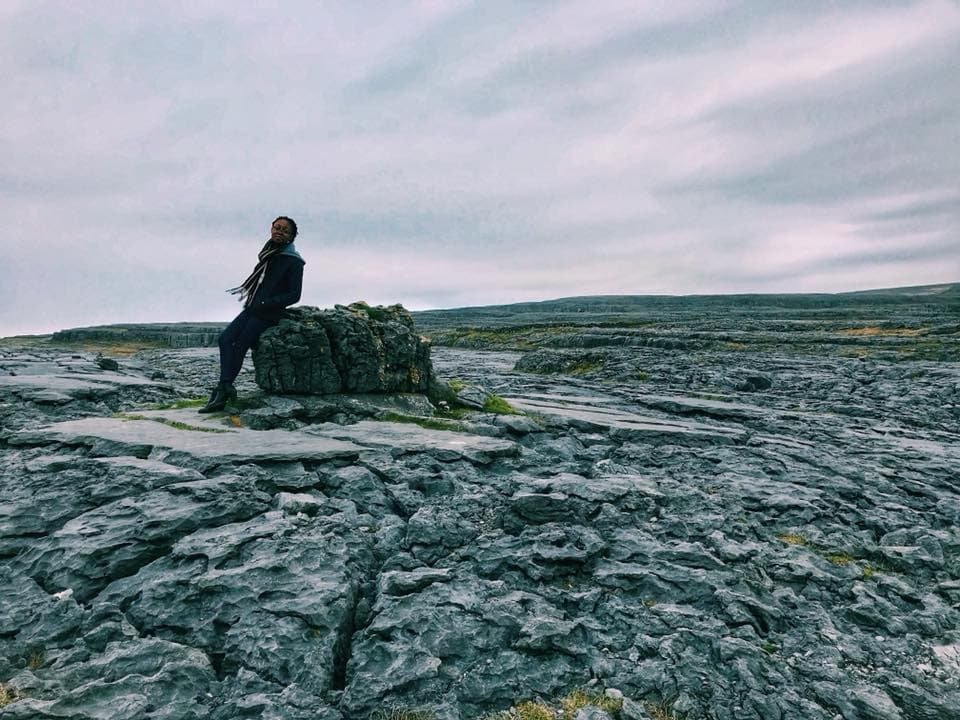 The Burren is one of the largest limestone areas in Europe, its name is derived from the Gaelic word Boireann, which means a rocky place.
Known for its moon-like landscape, you can find a combination of distinctive limestone rock formations with rare species of flora and fauna. Its unique appearance is the result of thousands of years of erosion of limestone by acidic rainwater which left ruts and hollows between the rock surfaces. Today it's home to over 75% of Ireland's plant species and a great place for hikers to explore the region's cliffs and caves.
Galway City
Galway's is Ireland's third-largest city and home to the largest Irish (Gaeltacht) speaking community in the country. It's also known as the "Cultural Heart of Ireland" due to its thriving traditions in music and dance.
Galway County was named after a woman who drowned in the river Galoia (Galvia) then eventually evolving into the Irish Galliamh, then anglicized to Galway. The city with a rich history that dates back to 800 years ago.
The city takes its name from the Gaillimh River (River Corrib) that formed the western boundary of the earliest settlement, which was called Dún Bhun na Gaillimhe, or the fort at the mouth of the Gaillimhe. The word Gaillimh means "stony" as in "stony river"
It's the perfect place to spend the day wandering along cobblestone streets and learning about Irish history. Everywhere you go in this town it looks like it was ripped from the pages of a storybook.
With barren fields, a river running through, stark mountain ranges, and beautiful cathedral's Galway is incredibly picturesque.
The city is also known for having the most festivals in Ireland every year. If you visit in November/ December, stop by the Christmas Market for amazing street food, music, and picture opps.
Things to do in Galway
With barren fields, a river running through, stark mountain ranges, and beautiful cathedral's Galway is incredibly picturesque.
1. Find someone to buy you a Claddagh Ring
Irish Claddagh rings have been worn as symbols of friendship and/or marriage in Ireland since the 17th century. The design shows a pair of hands holding a heart, which carries a crown on top of it. The heart is meant to symbolize love, the hands' friendship, and the crown loyalty.
Apparently, if you buy one for yourself, you will be unlucky in love.
When worn on the right ring finger with the crown pointing away from the heart it signifies that you are open to love. When worn on the left ring finger with the crown pointing towards the heart, you are announcing to the world that you are engaged or married. Replicas can be found at most tourist shops but authentic rings can be bought at Thomas Dillon's, which is the original makers of the original Claddagh ring and has a very interesting small museum.
2. Say a prayer at the Cathedral of Our Lady Assumed into Heaven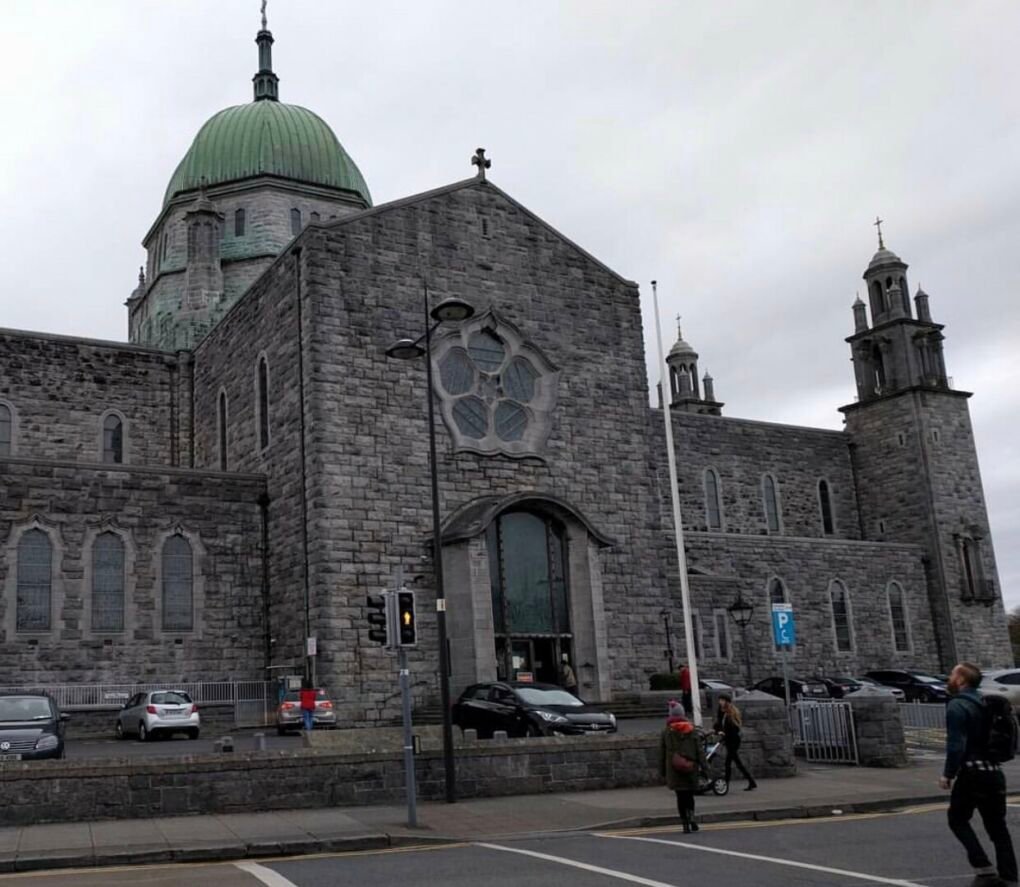 One of the largest buildings in the city which dates back to the late 1950s. Dedicated to the Assumption of Mary into Heaven, often shortened to the Assumption, according to the beliefs of the Catholic Church is the bodily taking up of the Virgin Mary into Heaven at the end of her earthly life.
The building was constructed from limestone. It has an eclectic style, with renaissance dome, pillars and round arches, and a Romanesque portico that dominates the main facade — an unusual feature in the modern Irish church building.
3. Admire Eyre Square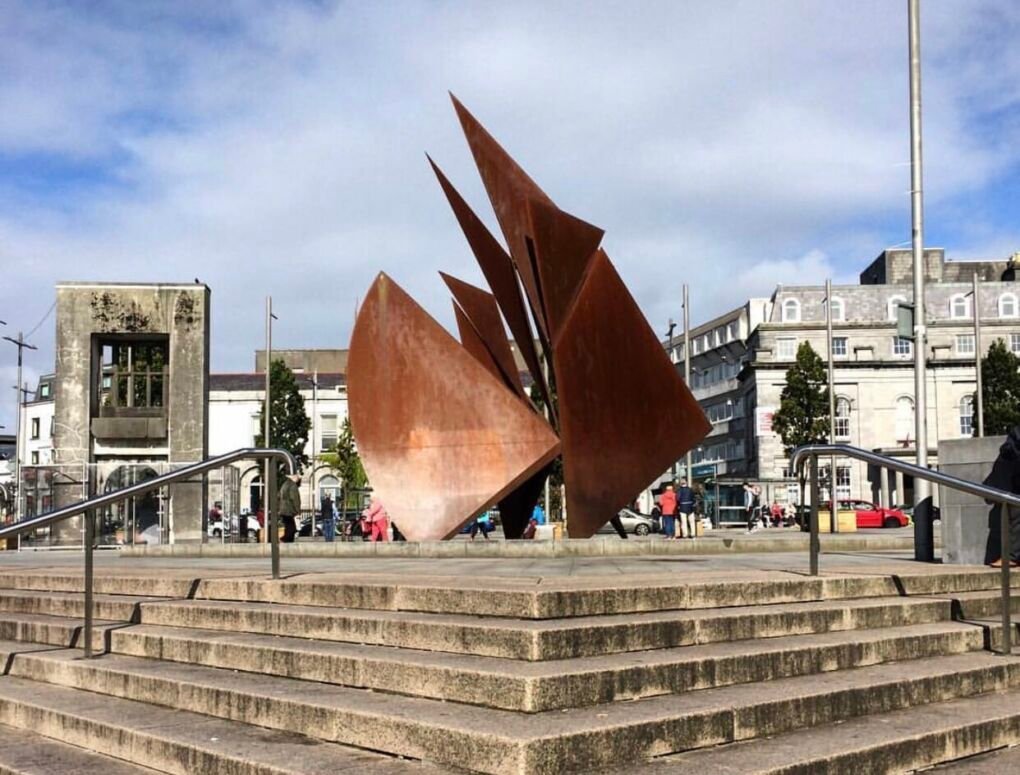 Presented to the city in 1970 by Mayor Edward Eyre (that's how it got its name).
4. See Lynch's Memorial Window
This memorial of the stern and unbending justice of the chief magistrate of this city, James Lynch Fitzstephen, elected mayor A.D. 1493, who condemned and executed his own son, who was found guilty for murder, on this spot, has been restored to its ancient site.
5. Stroll the famous promenade in Salthill
6. Have brunch at the legendary McDonagh's

This family-run restaurant has been serving seafood since 1902. The food is simply delicious and affordable.
7. Check out The Collegiate Church of St. Nicholas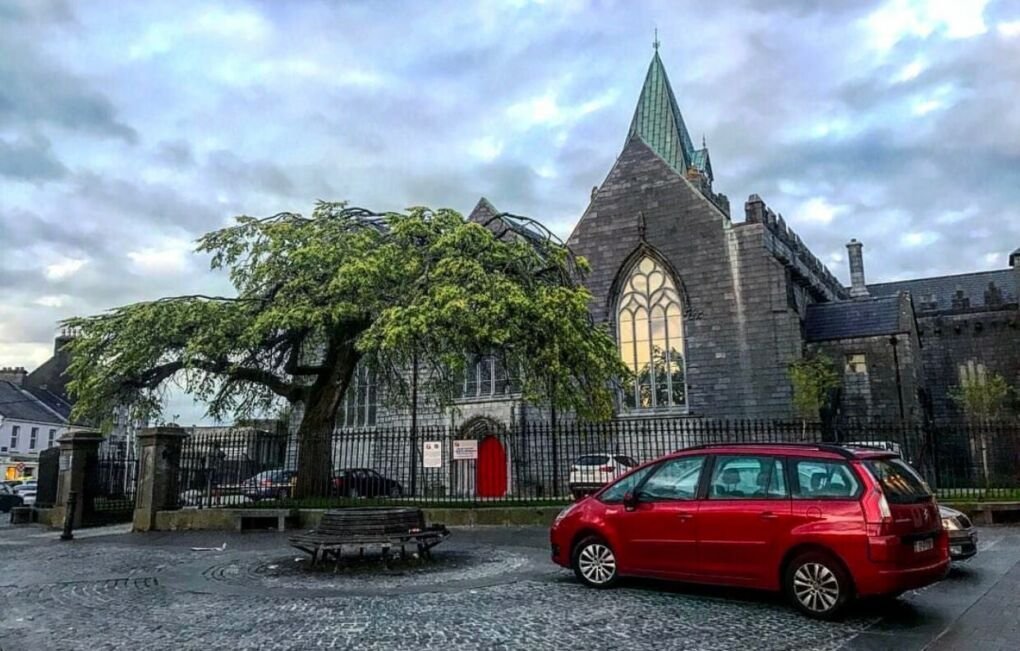 Founded in 1320, St. Nicholas is the largest medieval parish church in Ireland. It is dedicated to St Nicholas of Myra, known today as Santa Claus. The house of worship has attracted many notable visitors over the years, including Christopher Columbus, who prayed there during a visit to Galway in 1477.
9. Visit the Spanish Arch
Built-in 1584, the arch stands on the left bank of the River Corrib, where Galway's river meets the sea. It is the remainder of a 16th-century bastion, added to the town's walls to protect merchant ships from looting. At this time, it was known as Ceann an Bhalla (Head of the Wall).
10. Buy an Aran Sweater
The Aran Islands: Inis Mór (Big Island), Inis Meáin (Middle island), and Inis Oírr (East island) lie just outside Galway Bay and just miles from the Clare coast and the Cliffs of Moher on the West coast of Ireland. These islands are home to Ireland's major contribution to international style.
First worn by fishermen who needed protection from the harsh weather conditions found in the Atlantic Ocean off the west coast of Ireland. This durable, hard-wearing, warm, and even waterproof, the Aran Sweater was the perfect practical companion for any fisherman. The fashion was only a secondary concern to them!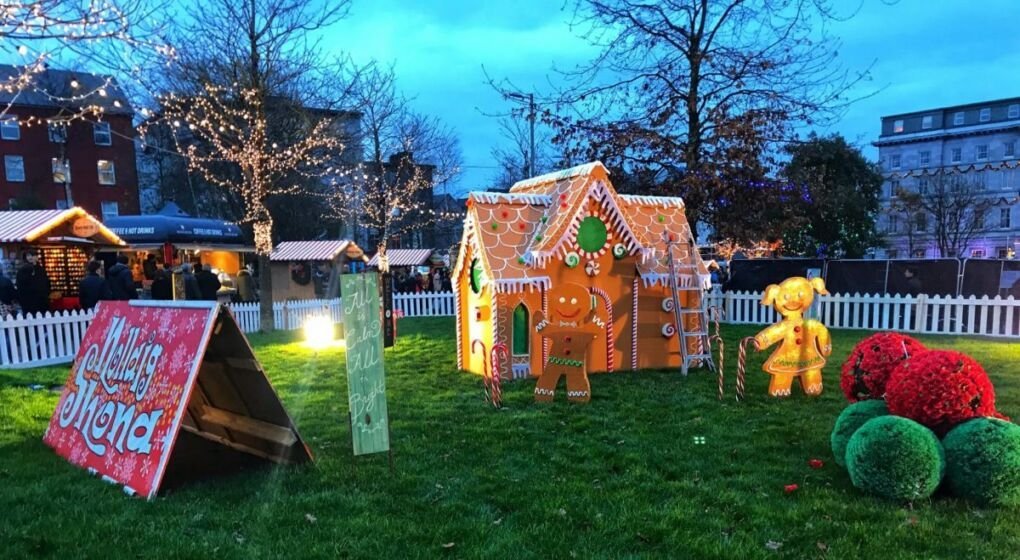 Most Irish people say that Galway provides glimpses of Ireland as it used to be, while also having a thriving urban center at its heart. It's definitely one place to visit! If you'd like to experience this, book a tour to Cliffs of Moher and Galway City with Wildrover Tours.
If you'd like to experience this, book a day trip tour to the Cliffs of Moher & Galway City with Wild Rover Tours.
Thanks to our guide Aisling and driver Jack for an amazing day!
This experience was gifted by Wild Rover Tours.
---
Ireland Travel Tips
---
Travel Insurance for Ireland
Use travel insurance while visiting Ireland so you are covered for theft and medical expenses. There are a lot of adventurous activities to do in the Emerald Isle, and it's best to have peace of mind while driving, hiking, and trying some of the best food in the world.
Find out why I recommend World Nomads, check out my World Nomads Insurance review.
Disclaimer: This article contains affiliate links. This means that if you make a booking after clicking on a link, I may receive a small commission at no extra cost to you!