Nestled on the Chao Phraya River delta in Central Thailand is the renowned capital city of Bangkok. With a population of over 11 million, this lively city is packed with exciting attractions.
From its delicious food and exotic street markets to its vibrant nightlife and stunning temples, there are many things to do in Bangkok. Whether you are a foodie, a shopper, or a lover of history, be prepared to be immersed in a colorful atmosphere like no other.
Before you get ready to jet off, there are things you should know before visiting Thailand. It's essential before traveling to find out whether the country you're visiting is safe or not. Thailand is safe for tourists, but is Bangkok?
Why Visit Bangkok?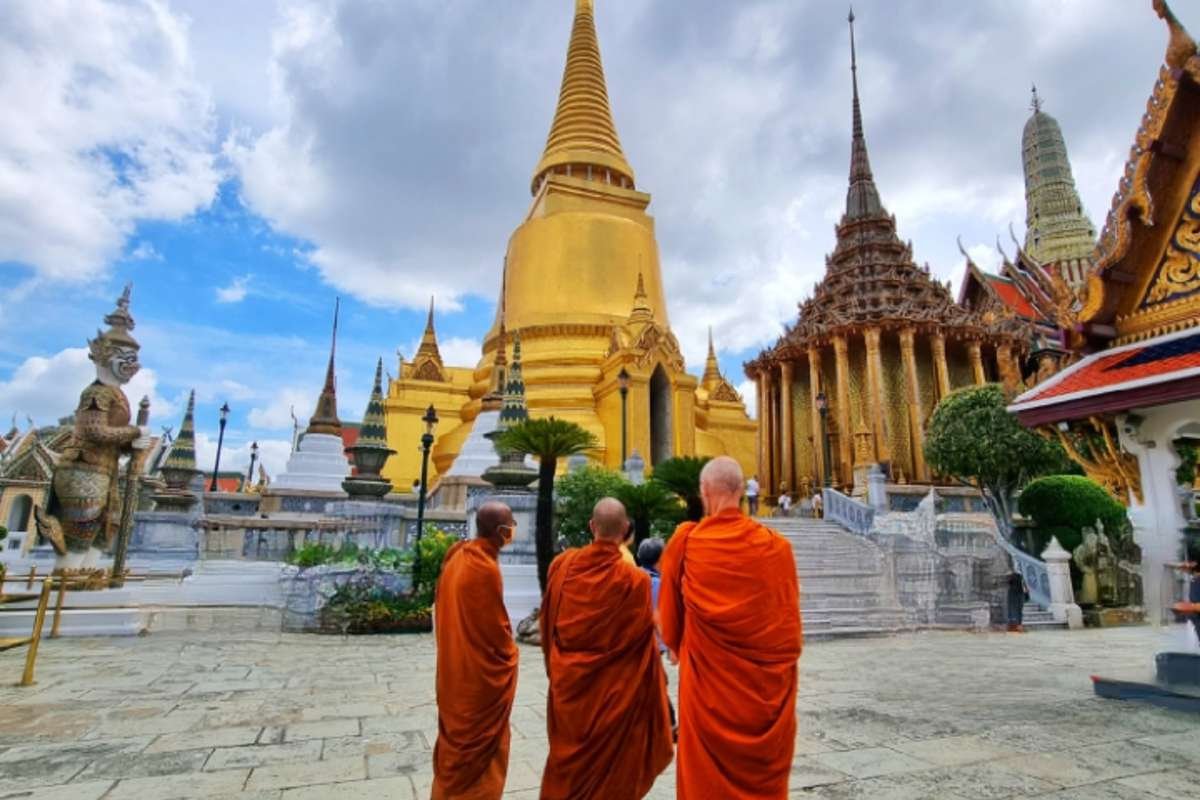 Bangkok is a treasure trove of experiences waiting to be discovered. Whether you're into traditional or modern experiences or you're looking for endless stalls with delicious street food and an amazing atmosphere, visiting Bangkok is a must for your Thailand itinerary.
During your visit, spend your time seeing the famous temples of Wat Pho or Wat Phra Kaew and learn about their history. Or maybe you'll want to shuffle along the small paths in Chinatown as you look for the best Thai cuisine.
Perhaps you're looking for the best shopping experience and would like to visit the city's spectacular malls like the Sukumvit and Khlong San. Whatever suits your fancy, Bangkok has it all.
You can also escape from the busyness of the urban wilderness and head to one of the city's beautiful parks, such as Benchakitti and Lumphini, to enjoy a day in nature.
Is Bangkok Dangerous?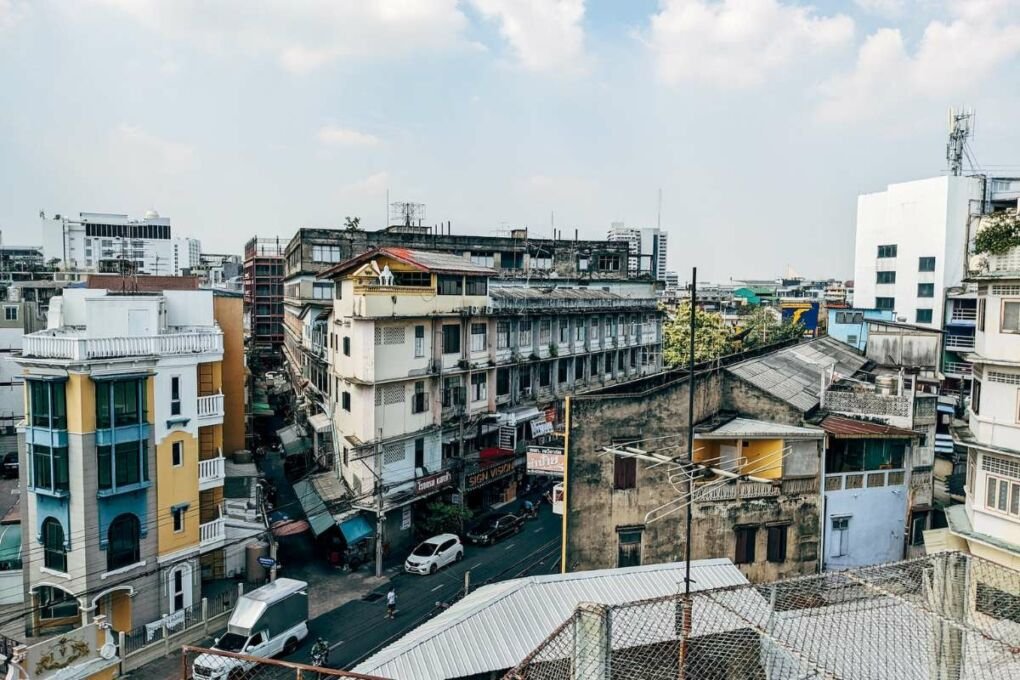 Every city has its fair share of crime and Bangkok is no different. Issues like scams and pickpocketing do happen there, unfortunately. That's why it's essential you stay alert and use your common sense.
You'll find certain areas of the city are very safe, while others are highly dangerous. According to Numbeo crime statistics, Bangkok isn't the most dangerous city in the world, especially compared to cities in the US.
Baltimore and Detroit, for example, have a higher crime index, ranked at 14 and 15 overall. Whereas when you compare Bangkok to other Asian cities, Bangkok ranked 39th out of 97 for the cities in Asia with the highest crime index.
So before you take your trip, make sure to apply all possible precautions and measures to ensure a safe and enjoyable journey.
Dangerous Areas in Bangkok
Khlong Toei
Khlong Toei is located right off the MRT station, with the main impoverished area about two kilometers east of the station, however, it's far away from the main tourist areas.
This area is one of the largest low-income districts and you should avoid Khlong Toei in particular. Khlong Toei can be rife with drug users, drug dealers, and similarly shady characters.
Many taxis will refuse to drive through it, especially at night, so you'd be better off listening to your driver's advice. Additionally, the section near the Chao Phraya River docks is perceived to be somewhat less safe for visitors.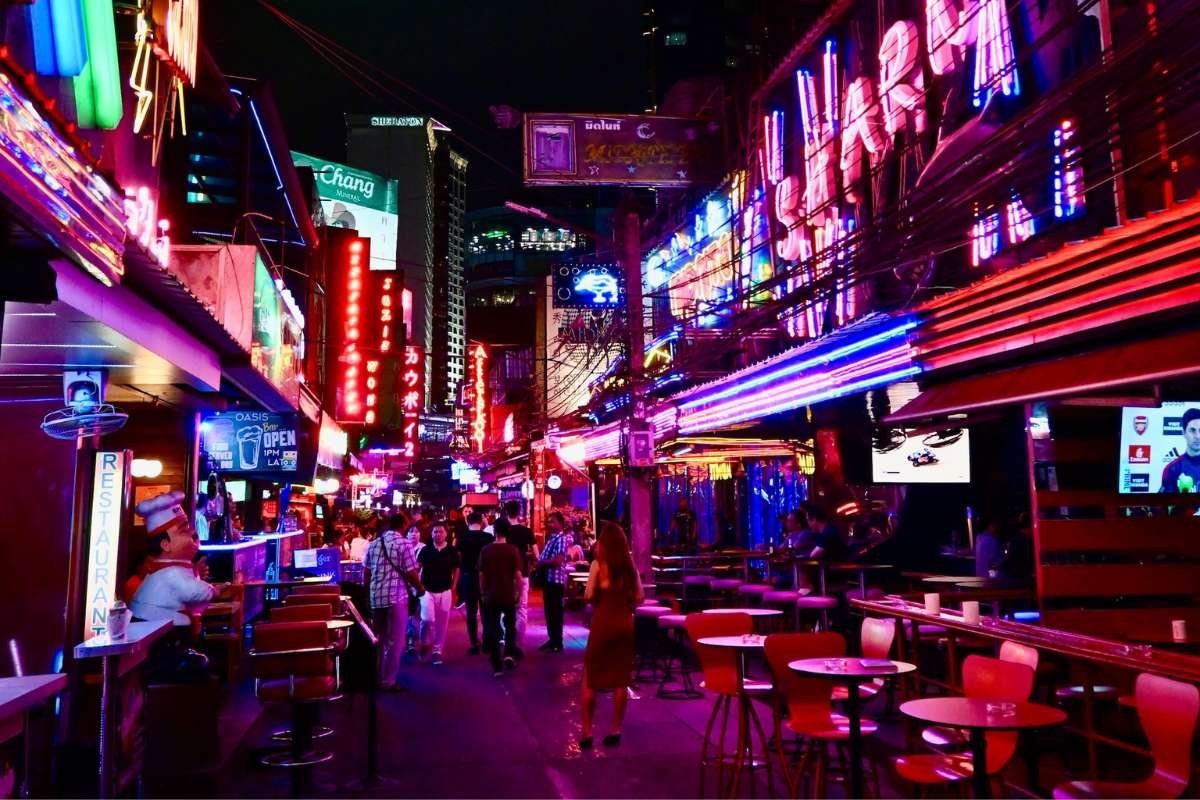 Patpong
Patpong is considered a potentially dangerous area for tourists due to its association with the sex industry. This area is good to avoid if you're worried about potential issues regarding sex workers coming up to you while you're there.
Patpong Night Market, located in Bangkok's central business district, is the city's largest night market. It opens in the afternoon and operates until midnight, offering a wide array of Bangkok-themed souvenirs and imitation brand products.
While it's generally safe during the day, at night, the area can be more chaotic and aggressive, with some locals aggressively approaching tourists. You should note that there have been instances of tourists being overcharged or pressured into unwanted situations.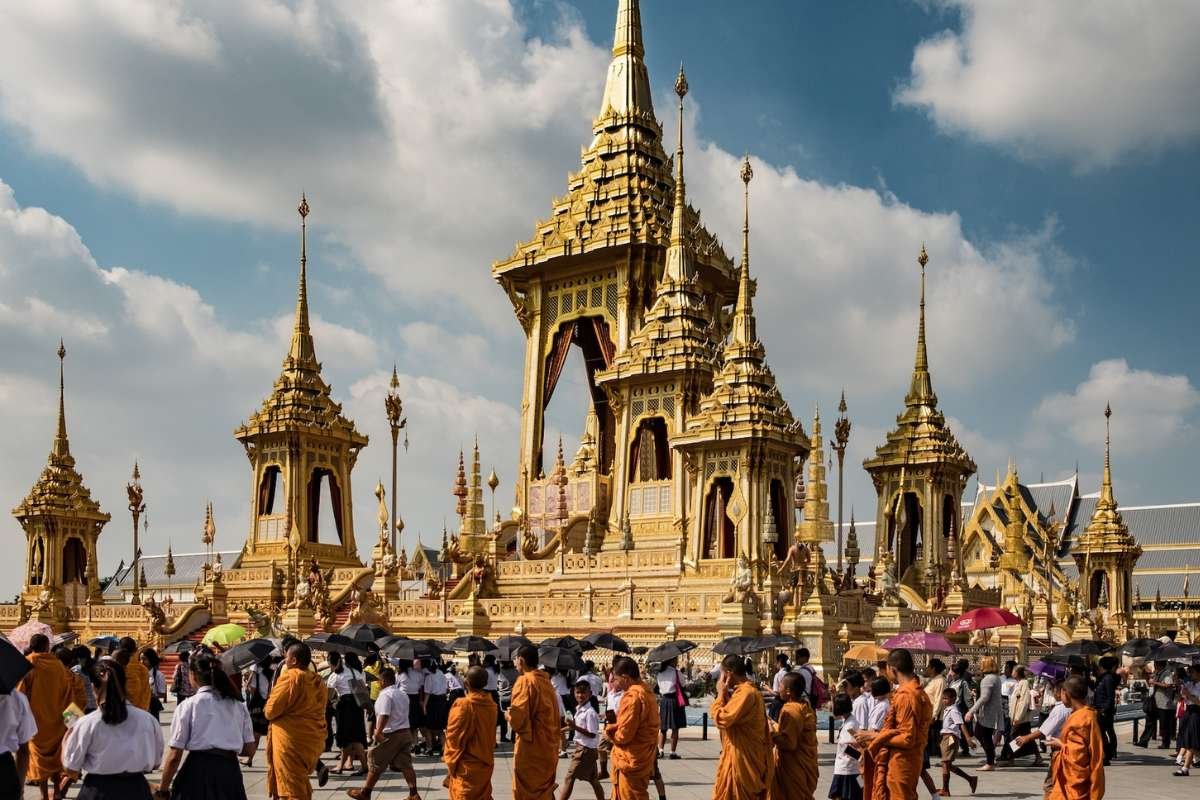 Is it Safe to Live in Bangkok?
Bangkok, also known as the "City of Angels" by locals, is one of the most loved destinations in the world. In 2019, it was named the world's most-visited city, with 22 million visitors. Not only is it a popular holiday destination, but Bangkok is an inexpensive place to live in.
According to Numbeo, consumer prices, including your accommodation, are 62% lower than in New York.his city is considered as one of the safer places to live in Thailand as there's a large community of friendly and diverse expats, digital nomads, and backpackers.
Though a religious city, Bangkok does accept all kinds of sexual orientations and gender identifications. So, you can easily make this city your home no matter where you come from.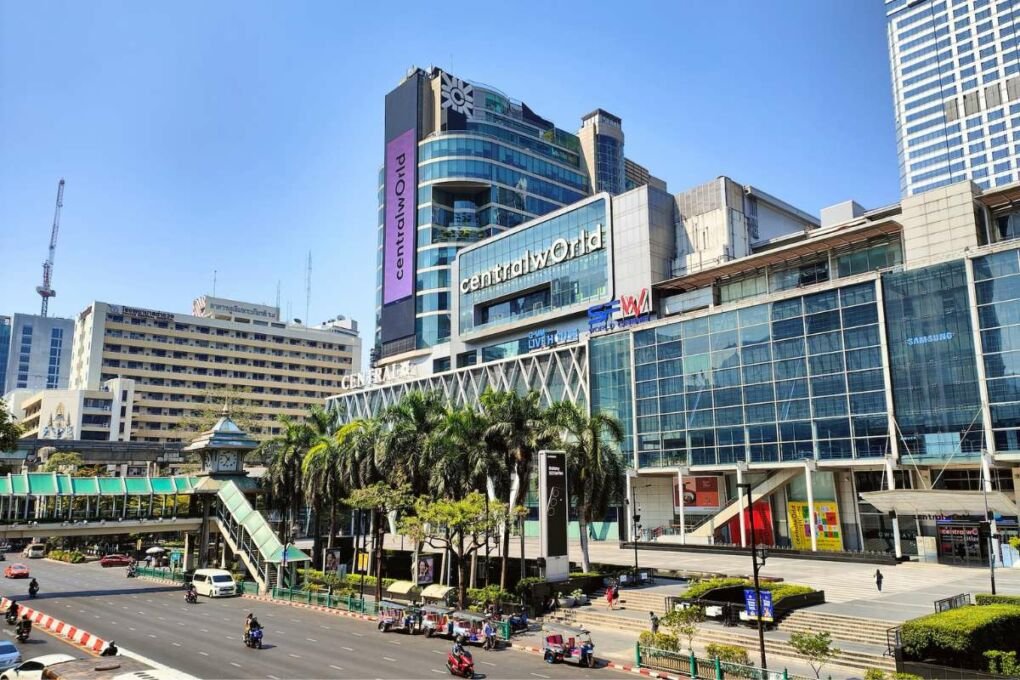 Safe Areas/Cities in Bangkok
Siam Square
Siam Square, a bustling urban hub in Bangkok, is known for its vibrant atmosphere and central location. It boasts top-notch shopping malls like Siam Paragon and MBK Center, allowing you to shop until you drop!
You can visit attractions, including the Jim Thompson House Museum, Queen Savang Vadhana Museum, and Bangkok Art & Culture Centre. When your stomach starts rumbling, choose from local to international cuisines, a delight dancing on your tongue and taste buds with Michelin-starred choices like Pikun and Kam's Roast.
Siam Square also offers nightlife experiences for the party people, from rooftop bars to nightclubs. While this area is known to be pricier than others, you'll find that budget-friendly options are available.
Rattanakosin Island
Encircled by the Chao Phraya River and canals, Rattanakosin Island epitomizes the best of old Bangkok. With important sites, including the Grand Palace, Wat Phra Keo, Wat Pho, the National Museum, and breathtaking temples, it's a must-see for all travelers.
The island hasn't been developed like the rest of the city, so it doesn't have any skyscrapers or retail centers. Small, historic restaurants provide a distinctive experience at Sao Chingcha, also known as the "Giant Swing". When you visit, you can take a leisurely walk along the picturesque canalside walkways around the island.
Sukhumvit
Bangkok's busy hub for food, shopping, and nightlife is Sukhumvit. With its upscale dining options, vibrant nightlife, large shopping centers, and opulent hotels, it perfectly captures the spirit of modern urban living.
You'll easily find something to enjoy, from panoramic views at Octave Rooftop Lounge & Bar to shopping therapy at EmQuartier. Your visit won't be the same without experiencing the energy of Sukhumvit.
Sukhumvit is also home to many massage parlors that provide affordable spa services and real Thai massages. These therapies, which use conventional methods, reduce stress and rebalance the body.
Warnings & Dangers in Bangkok
This city can be a wonderful experience with a lot to offer in terms of facilities and a low crime rate. Not to mention, its residents are well-known for being kind and welcoming. Though typically safe, it's important to be aware of regular travel advisories and potential hazards when visiting Bangkok.
Keep an eye on your possessions since petty theft can happen, especially in crowded situations. Steer clear of any illicit activity, such as purchasing, selling, or using narcotics. And be sure to be cautious when utilizing tuk-tuks and haggling over costs with street sellers.
Like any large city, Bangkok has its share of interesting sights to see, so it's necessary to be mindful of your surroundings.
Overall Travel Risk (3/10)
The overall travel risk of going to Bangkok is about 3/10. This is a bustling city with some typical urban challenges, but the most common crimes that people worry about are drug use, vandalism, theft, and corruption. The Canadian government has warned about the potential risk of petty theft all over the country, but the risk is highest in Bangkok.
You will need to take some safety measures to avoid being the victim of theft there. While Bangkok is a generally safe city, it is important to remind you to never leave your valuables unattended.
Petty theft
Petty thievery is Bangkok's most common cause for concern when it comes to safety. Crimes range from pickpocketing to bag snatching and even opportunistic thefts from passing cars and scooters.
Because of the surge of international visitors, tourist destinations such as the Grand Palace and Wat Pho Temple are often targeted by pickpockets. Targets are visitors who are frequently less acquainted with local dynamics. Be sure to travel in groups at night as taking preventative action is essential to protecting your possessions and yourself
Scams
Some people may try to take advantage of you when you're a visitor because they believe you know little about their nation. The most frequent fraud in Bangkok involves cabs.
The taxi's meter isn't working when you get in. When you inform the driver, he responds that the meter is "broken," and at the end of the trip, he gives you an absurdly high estimate.
Before you hail a taxi, ask the personnel at your hotel for an estimate of the fare in order to prevent falling victim to scams.
Transportation
Because pickpockets and scammers operate in this region of Thailand, there is some risk when it comes to transportation in Bangkok. Avoid parked taxis that tempt you inside their air-conditioned luxury cars since the driver will take advantage of you and charge plenty more than the going cost.
Try to avoid the traffic in Bangkok by taking a walk or a boat. If you must take a tuk-tuk or cab, be sure it's registered and avoid splitting the fare with strangers, as this is how muggings occur. Don't forget to negotiate the fare with the driver before you depart.
Natural Disasters
Bangkok, like many coastal cities, is susceptible to certain types of natural disasters. The most significant recent natural disaster in Bangkok was the severe flooding in 2011 that was triggered by unusually heavy monsoon rains.
The most common types include:
Floods

: Bangkok is prone to seasonal flooding, especially during the monsoon season from May to October.

Tropical Storms and Typhoons

: While rare, tropical storms or typhoons can bring strong winds and heavy rains, causing damage and flooding.

Earthquakes

: While not as common, Thailand does experience occasional seismic activity, which could lead to minor tremors.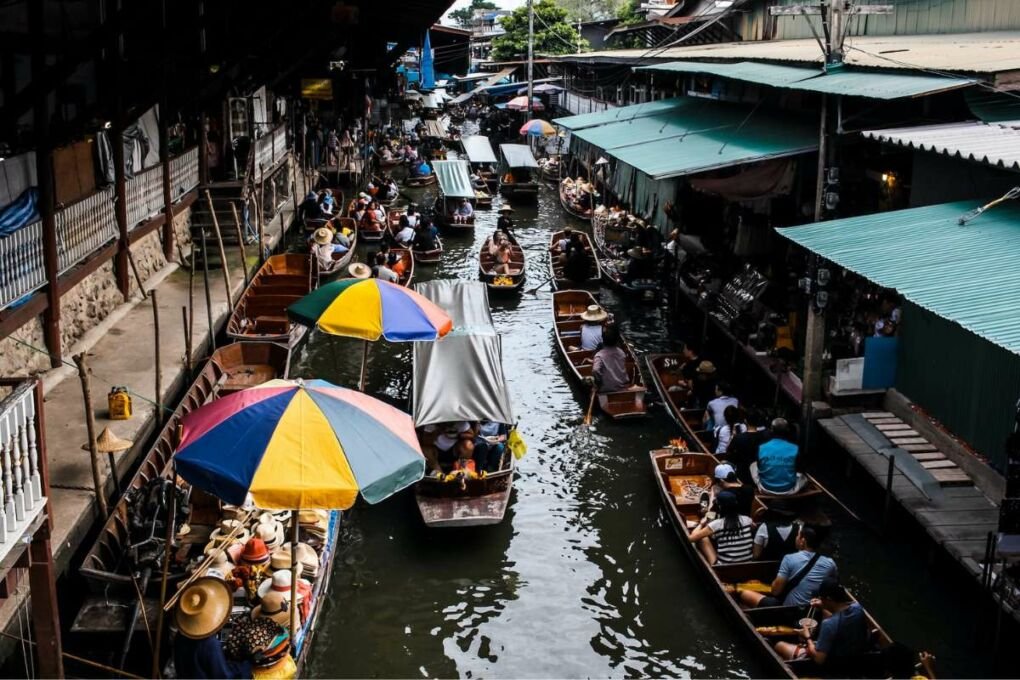 Tips for Staying Safe in Bangkok
Here are five useful safety tips to ensure you have a great and safe time in Bangkok:
Keep your valuables secure:

Invest in a money belt or neck pouch to keep your passport, money, and important documents safe. Pickpocketing can be an issue in crowded tourist attraction areas.

Bargain with confidence

: Don't be afraid to haggle at markets. Bargaining is common and expected, just be sure to be polite but firm.

Use registered taxis

: Stick to registered taxis with meters. This ensures you're charged a fair rate for your ride.

Stay hydrated:

Bangkok can get scorching, so drink plenty of water to stay hydrated. This will help you stay alert and healthy during your travels.

Respect local customs:

Be aware of the local customs and traditions, especially when visiting temples. Dress modestly and remove your shoes when required.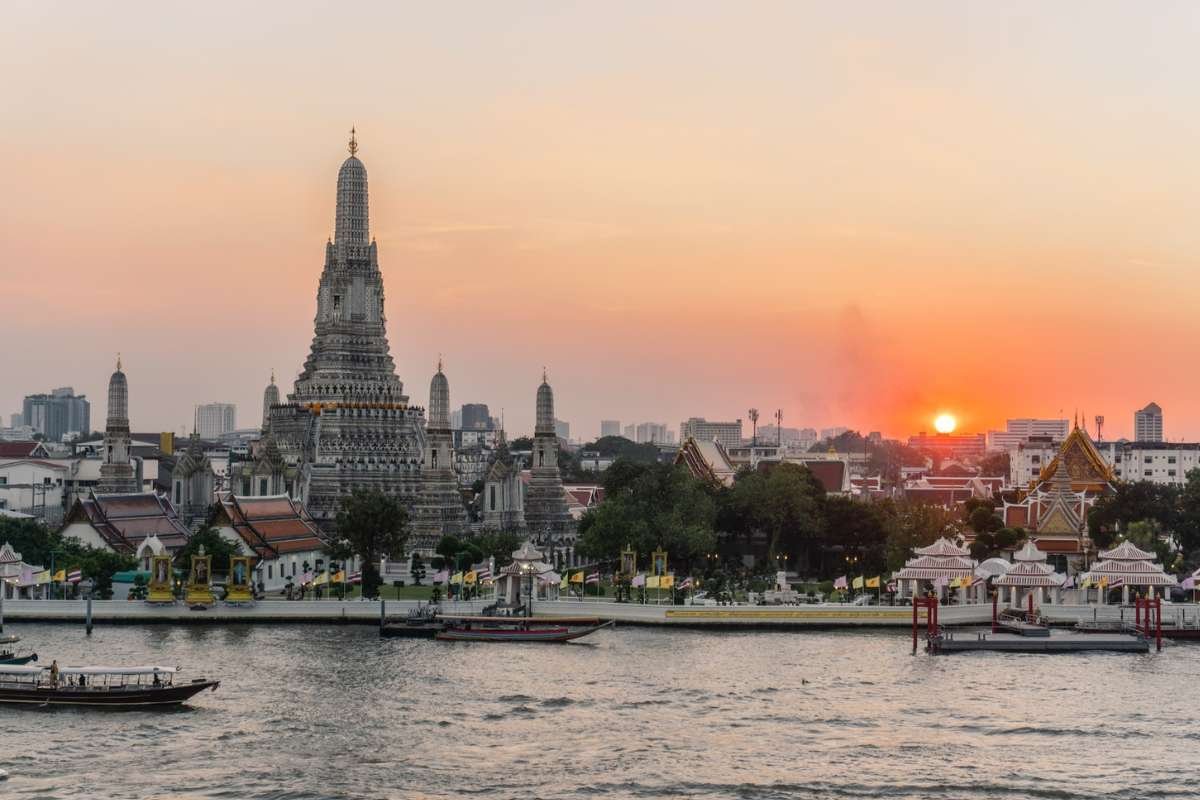 Is Bangkok Safe | Frequently Asked Questions
Is Bangkok Safe for Female Solo Travelers?
Absolutely! For solo female travelers, Bangkok is a remarkably safe city to explore. It's incredibly easy to connect with fellow travelers, especially women, who share a similar zest for adventure.
That said, a bit of foresight and planning can go a long way. Always ensure you have a downloaded map and translation app on hand, allowing you to navigate your way back or seek assistance if needed. Also, be sure to hide your valuables and exercise caution around taxis and during nighttime.
Is The Food in Bangkok Safe?
Yes, Bangkok is a food lover's heaven, with a wide variety of foods to choose from, including the constantly popular Pad Thai and local favorites like pad kra pao. To ensure that there is something for every pallet, there are alternatives for Japanese, Chinese, and Western cuisine.
While visiting, eating street cuisine is a must-try. Look for crowded, well-recommended locations and select dishes that are freshly produced in front of you. See how food is handled by street sellers. Good sanitary guidelines provide the all-clear, but if something seems dubious, it's best to pass.
Is It Safe to Use Public Transport in Bangkok?
Most public transport in Bangkok is safe and petty crime on trains or buses is rare. The MRT and BTS (Skytrain) are modern, clean, and efficient ways to navigate the city. Even at night, you can ride with confidence, knowing you're in good hands, especially since everything is translated into English.
Now, the city bus system is a different story. Buses tend to be packed, confusing for non-locals, and hot. These conditions are pretty much the norm when using Bangkok's buses. However, they're even more budget-friendly than the already affordable MRT/BTS.
Can You Drink the Water in Bangkok?
It's advised to avoid drinking tap water in Bangkok. Old pipes can contaminate safe drinking water. While some residents do consume it without any problems, there are certain risks involved.
Stick with bottled water, which is affordable and easily accessible all throughout the city. Or get a portable water bottle with a filter to ensure you have clean water on the move. This will save you money and lessen the amount of plastic that ends up in the environment.