Dubai is one of the most modern and beautiful cities in the world. With its stunning architecture and ethereal skylines, it is one of the best tourist attractions in the Middle East. Dubai has also become a central traveler's hub as most layovers for lengthy international flights happen here. The city can be regarded as one of the best places to live in the UAE.
You're probably wondering if Dubai is safe for tourists to visit since so many expats live there. Well, we're here to find out if the city is just glitz and glam or if there is a hidden secret that it keeps from the world. Let's take a closer look and see if Dubai is actually safe for tourists and expats.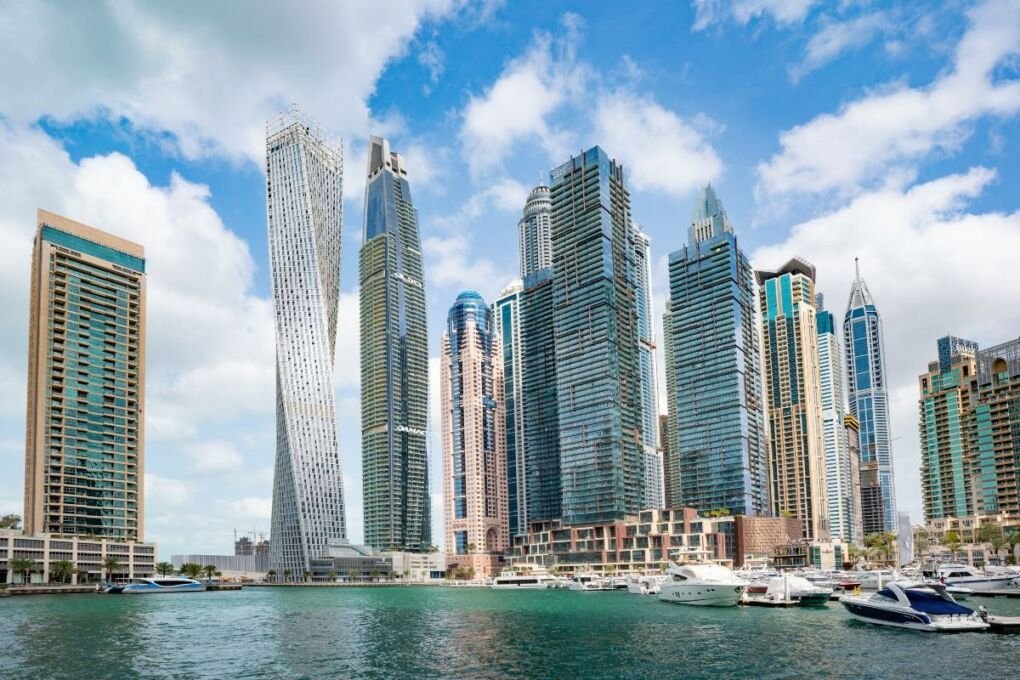 Why Visit Dubai
Dubai is absolutely breathtaking. If you ever want to see the epitome of luxury, then this is the place for you. Having the best of the best when it comes to cars, real estate, and architecture, to name a few, clearly luxury brands are prioritized here.
It is also known for its beautiful Arab and Islamic culture. Some of the most well-known attractions in Dubai include visiting the Burj Khalifa or going on a desert safari to explore the magical dusty deserts surrounding the city. Not to mention the stunning Miracle Garden.
There are also many interesting experiences to take part in, such as visiting a soukh, which is like a market. However, the most popular type of soukh is a gold soukh, where you can shop for actual gold. Perhaps try your hand at riding a camel in the desert dunes!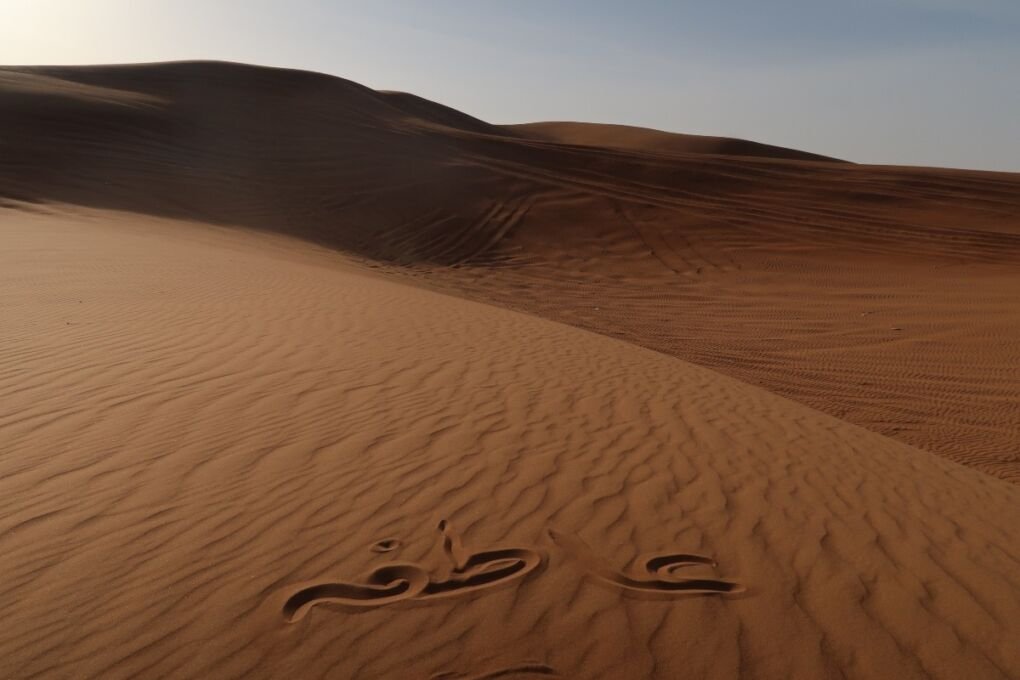 Is Dubai Dangerous
Dubai is not fully exempt from crime, especially acts of petty crime. This includes petty theft or robbery. There is crime all over the world, no matter where you are, and danger can be around any corner.
Being in the Middle East also comes with its own challenges. Terrorism is somewhat common in this part of the world, so that can be considered a danger in Dubai. Especially since the city has many major financial institutions in the surrounding areas with a lot of foot traffic.
Dangerous Areas in Dubai
Sonapur
Sonapur is a shady area in Dubai, even though this is the neighborhood where many foreign workers have decided to live. It has even been called "the dark side of Dubai".
There are hundreds of thousands of male workers from all over the world living here, cramped into small rooms in concrete buildings. Most of these men are employed and overworked in the city as construction workers.
Many of them earn very low wages, which often results in them partaking in petty crimes like pickpocketing or scamming in order to make ends meet for their families back home.
Deira
Deira is said to be a somewhat dodgy neighborhood. Women are not advised to go here by themselves — mainly because they're at risk of harm or they may be mistaken for prostitutes.
There are strict laws against prostitution in Dubai, so you can see how this would be a problem. Nonetheless, this is an area where you would find women conducting such activities, so it could easily be assumed that is the reason for a woman being there.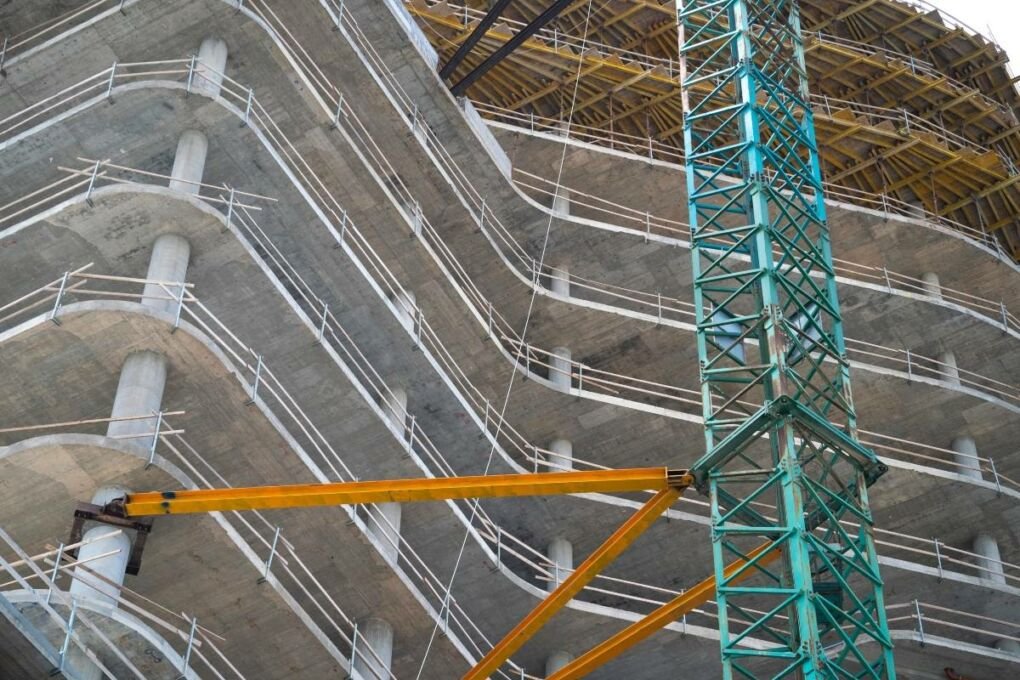 Is it Safe to Live in Dubai?
Dubai is considered to be one of the safer cities in the world in comparison to most. It is essentially one of the most popular places in the world for tourists to visit. So the real question asks, is Dubai actually safe?
It has far less crime than other cities of its size around the world. It's been said that you can even leave your luxury sports car unlocked and not worry about it being stolen, in most neighborhoods at least.
This city has many strict laws when it comes to crime, and they are not lenient with punishment. They keep track of what is going on by means of constant surveillance, so you can tell Dubai prioritizes the safety of its citizens.
It is extremely safe to live in the majority of the neighborhoods in Dubai. It's one place where safety is the least of your concern. There are many other places in the world where people question their safety, and just like in Johannesburg, Rio, and Cape Town, people wonder about it in Dubai too.
Safe Areas in Dubai
Palm Jumeirah
This is a man-made island in Dubai and is built in one of the most unique shapes imaginable: a palm tree. This area has many luxury resorts and up-market buildings, with homes or buildings opening up to the beachfront.
Many of the facilities in this area are secluded, such as private beach fronts and pools. It's safe due to security patrolling around the area constantly. It is a popular tourist destination and residential neighborhood, so the city prioritizes safety here.
Dubai Marina
Dubai Marina is a man-made, upscale canal city. It is best known for its modern architecture and vibrant atmosphere, so basically the ideal tourist destination. There are many skyscrapers for residents and tourists to call home.
It is one of the most iconic landmarks in Dubai, and because of that, the city focuses on security here, thus making sure the luxury stores, restaurants, and their clients are all kept safe. Since it is their main tourist attraction, the city wants it to be as safe as possible so that people will return.
Downtown Dubai
Downtown Dubai is home to the tallest & most popular building in the world, the Burj Khalifa. The Dubai Mall is also here, the biggest mall in the world, offering some of the best luxury brand stores in the world.
Because of the magnitude of the attractions here, it is essential to have good security and ensure the safety of patrons and residents. One of the biggest game changers when looking for a destination to visit is safety which is why security is a major focus here.
Tips for Staying Safe in Dubai
It is essential that you stock up on some tips that will ensure you remain safe in Dubai. These are good to know beforehand so that you are well prepared for any situation when in the city.
Always use reliable transport providers with a good reputation and tracking functions, such as Uber or Lyft. Share your trips with family or friends to let them know where you are.
Be aware and extra cautious as you are in a foreign country, and tourists can often be taken advantage of. Be wary of scammers and pushy vendors.
Know the rules and laws of the country, obey them, and proceed with caution to avoid issues.
Never stay out too late if you are alone as you don't know the city that well, being a visitor. Try to always stay in a group or with someone else to minimize risks.
Do not go to unfamiliar or possibly dangerous areas — rather research an area first before thinking about going there. Being cautious is better than being sorry.
Is Dubai Safe | Frequently Asked Questions
Is Dubai safe for women?
It is extremely dangerous for women to travel on their own, especially international travel. However, Dubai is one of the relatively safer places in the world for women to travel alone. The city is an ideal destination for women looking to spread their wings and be independent in the Middle East.
Is Dubai Safe for Families?
Dubai is regarded as one of the best places in the world for families. It has some of the best quality public schools in the world and is family-friendly, and accommodates children in many regards. The safety of children is seen as a priority here because they view the children as the future of their city.
Is Dubai Dangerous?
Dubai is not immune to crime, as is any other country or city in the world. However, Dubai is said to have less crime than most cities in the world and is less prone to violent crime.
Can I Leave My Doors Unlocked in Dubai?
Yes, many people do leave the doors to their homes and luxury cars unlocked. There is a sense of mutual respect in Dubai, and people generally trust each other. You may do this, obviously, at your own risk.
But there is a lower chance of risk, as the city is highly supervised in most areas, which creates a sense of safety when leaving your home, car, and belongings.