Nicaragua — the land of active volcanoes, flourishing rainforests, colorful toucans, old colonial charm, and both Caribbean and Pacific allure.
There's no questioning the undeniable beauty and natural abundance this country offers. However, as with many Latin American countries, Nicaragua has earned an unfortunate reputation for itself; or so some seem to believe.
When visiting this remarkable little country, it's good to remain safety conscious. But don't let this put you off planning a visit to this uniquely incredible place.
With some common sense and the right amount of caution, Nicaragua is a beautiful holiday destination. Some of the best places to live in Nicaragua even make the country worth settling in long-term.
So, let's start exploring. Just how safe is Nicaragua for tourists?
Why Visit Nicaragua?
Like its neighbor, Costa Rica, Nicaragua's epic beaches, unbelievable wildlife, and kind-hearted people make the country a one-of-a-kind destination. What really sets Nicaragua apart from its Latin American counterparts, though, are its reverberating active volcanoes and sizable serene lakes.
Take Lake Managua, for example. If you didn't know any better, you'd think this massive lake in western Nicaragua was actually the ocean. The lake is 40 miles (65 kilometers) long and even has two volcanic islands within it.
With two incredible coastlines to explore, the Caribbean and the Pacific, Nicaragua has endless options for discovery, adventure, and relaxation. The cherry on top of a visit to Nicaragua? It's incredibly budget-friendly. You're guaranteed a tropical holiday that's a fraction of the price of other tropical vacation spots.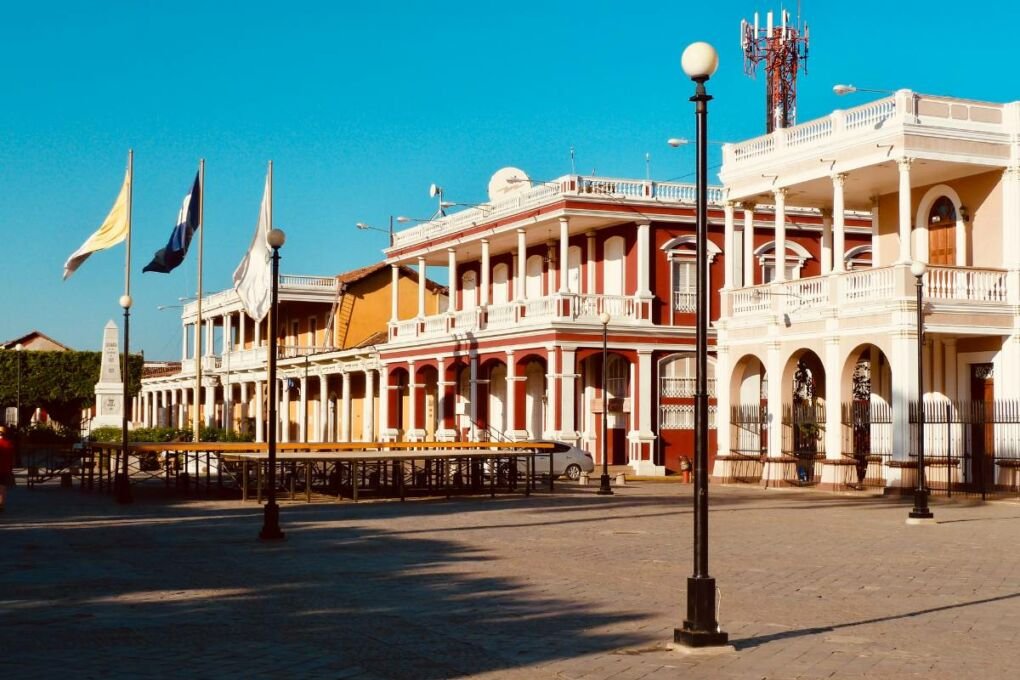 Is Nicaragua Dangerous?
As with any country, Nicaragua has its issues. Political turmoil and unrest have long plagued the country, reignited in 2018 from protests against a corrupt government. This only fueled the fire of the government's fight against freedom of speech and human rights.
Unfortunately, the beautiful country of Nicaragua is also one of the poorest in Central America. There is widespread unemployment and poverty. However, this does not hinder the people of Nicaragua (affectionately referred to as Nicas), who continue to walk around with warm smiles.
So, yes, certain areas and aspects of Nicaragua are dangerous. But levels of tourist safety have managed to stay relatively high. So as long as you stick to the tourist towns, stay away from protests, and do some research before your trip, you'll have an absolutely wonderful time.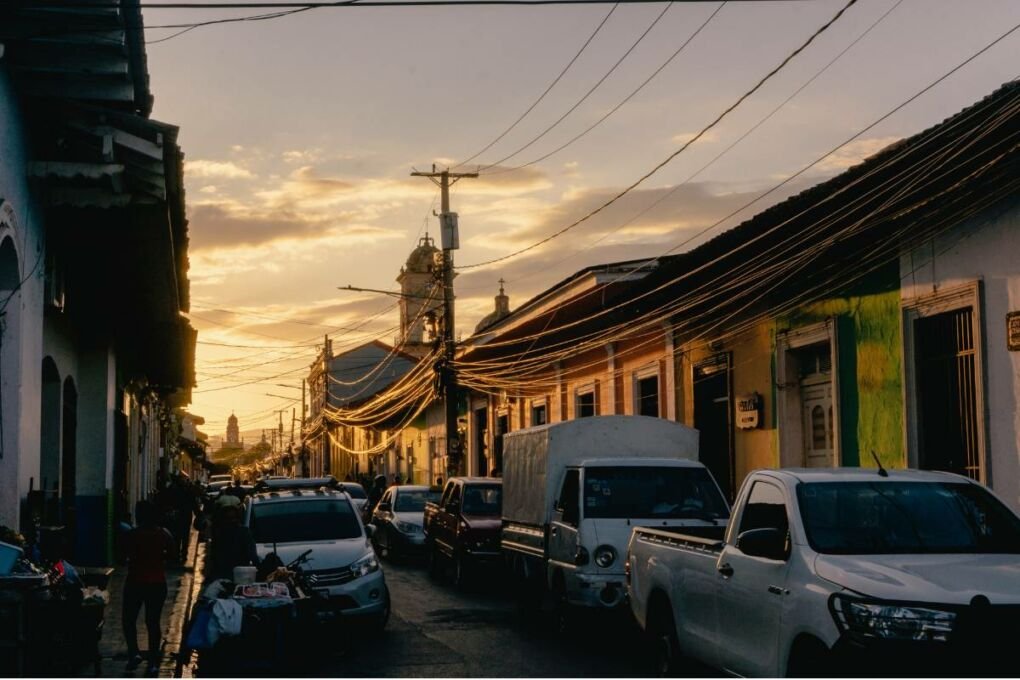 Dangerous Areas in Nicaragua
Tipitapa
Tipitapa is a city and municipality in western Nicaragua, about 12 miles (19 kilometers) from the capital, Managua. It's not an area aimed at tourists, as it is a major transportation hub and industrial zone that's experienced a population boom in the last decade. Armed robberies along the Tipitapa-Masaya highway have occurred in the past.
The number one reason you don't want to end up here? Tipitapa is home to one of the most infamous prisons in the world — La Modelo. Renowned for being Latin America's toughest prison, La Modelo is known for drug smuggling and poor living conditions for inmates.
Barrio Jorge Dimitrov
Barrio Jorge Dimitrov is one of the most dangerous neighborhoods in Managua. In Spanish-speaking countries, "Barrio" refers to a district or suburb. The residents here experience extreme poverty, and drive-by shootings, stabbings, and robberies are known to happen in this area.
Gang-related violence is relatively common here, so outsiders, including tourists, usually stay away from this neighborhood. Although there have been major efforts made by police to pacify the area and mediate between the gangs and residents, it's best to avoid this barrio at all costs, and preferably the neighboring barrios, too.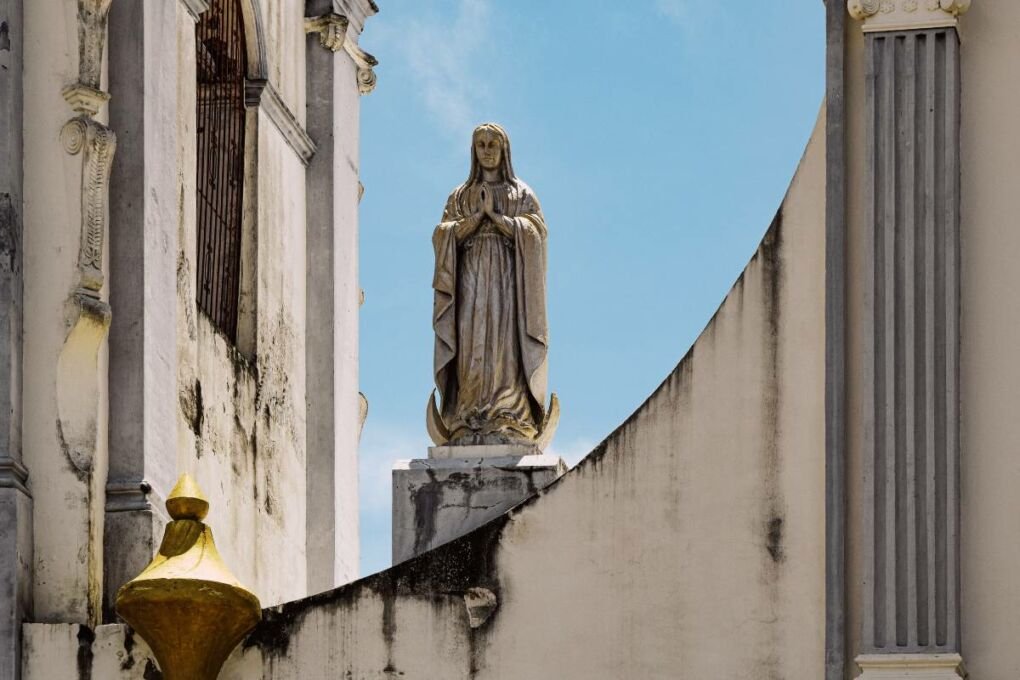 Is It Safe to Live in Nicaragua?
Generally, it is safe to live in Nicaragua. Although, this depends on the area you choose to reside in. Many expats and foreigners choose to live in smaller beach towns more catered to tourists.
Living in Nicaragua means you'll be able to reap the country's natural beauty while maintaining a low cost of living (this is especially true for Americans). It's a lovely place to live if you don't mind a little rustic charm.
Many view the country as a gem that's uncrowded and undervalued. Wherever you settle, it won't take long for you to feel right at home here.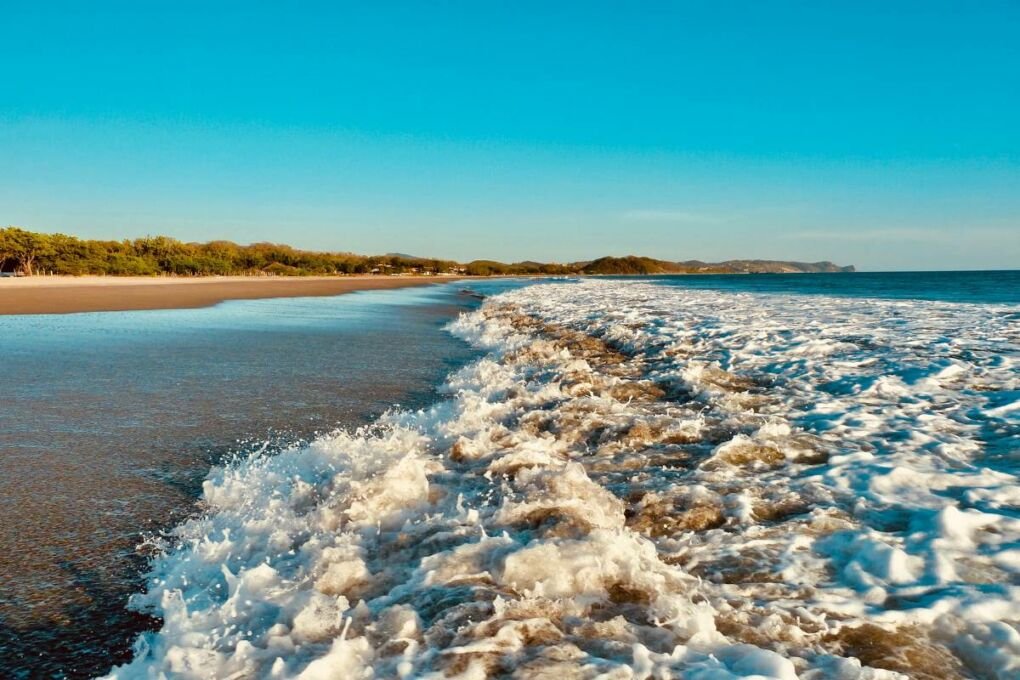 Safe Cities in Nicaragua
Granada
In western Nicaragua, on the shores of Lake Nicaragua, is Granada, commonly referred to as "the Paris of Central America." Its colorful colonial charm and low crime rate make this 500-year-old city a popular destination for expats.
As a small to mid-sized city, it has a relaxed atmosphere. It's also easy to get around, thanks to the small buses that navigate its quaint streets.
Granada is a clean, pedestrian-friendly destination, packed with traditions, markets, churches, and museums. English is also more widely spoken here, and the convenience of city life balances with easy accessibility to nature.
San Juan del Sur
On Nicaragua's Pacific coast lies the picturesque seaside town of San Juan del Sur. There's a great choice of restaurants, cafes, bars, and local markets here.
While here, if you need more banking, supermarket, and shop options, Rivas City is only an hour's drive away. It's perfect for doing a bimonthly restock of supplies.
Accommodation options range from condos to gated communities and luxury waterfront mansions. There's a strong sense of community among the residents here. However, the large number of expats does make the town slightly more expensive than other parts of Nicaragua.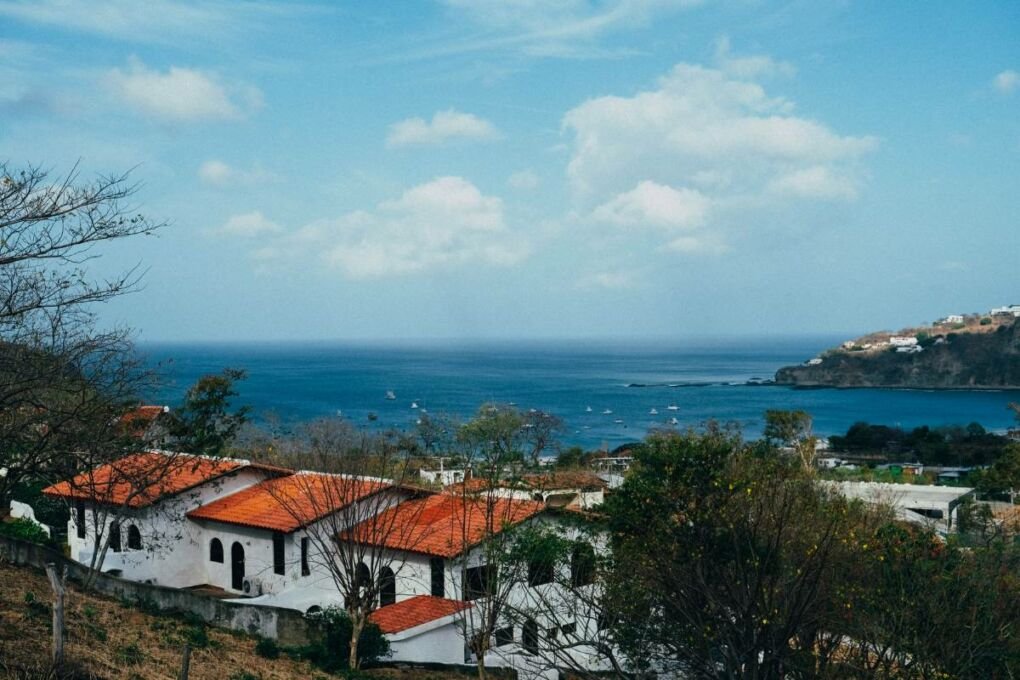 Leon
Leon is a city in western Nicaragua famous for its history of art and culture. If you're a fan of the arts, you'll simply love this vibrant town that's rooted in authenticity.
Leon attracts intellectuals, artists, and foreign exchange students. It's even home to the oldest university in the country and two of Nicaragua's most note-worthy poets, Rubén Darío and Alfonso Cortés.
Accommodation here is very affordable, with a three-bedroom apartment costing as little as 12,986 Nicaraguan córdobas (355 USD) per month. The city's proximity to fantastic beaches and great surf also makes it an ideal residence for expats and digital nomads.
Warnings & Dangers in Nicaragua
According to the Global Organized Crime Index, Nicaragua ranks 40th out of 193 countries for its criminality score. With a corrupt government and recurring demonstrations of civil unrest, it's not the most politically stable country in the world.
In high tourist areas, there are common cases of petty theft, pickpocketing, scams, and, in extreme cases, muggings and assault.
While Nicaragua remains an alluring sanctuary of natural beauty, the country is also prone to natural disasters such as earthquakes, hurricanes, flooding, and volcanic eruptions.
Overall Travel Risk (7 Out of 10)
Nicaragua has a medium to high travel risk for tourists visiting the country. Of course, reckless behavior or unforeseen circumstances can significantly influence this.
The most extreme threats to tourists are pickpocketing, petty theft, scams, and muggings. A less likely threat, but still a severe one, is the natural disasters that the country experiences. This includes (but is not limited to) hurricanes during certain times of the year and potential volcanic eruptions.
Below are a few easy precautionary measures you can take to stay safe in Nicaragua.
Pickpocketing and Petty Theft
Tourists are at a high risk of being targets of pickpockets and other petty theft. Remain cautious at all times regarding your surroundings and possessions, and don't leave bags unattended or cell phones out on tables. Refrain from wearing flashy jewelry, carrying lots of cash, and taking out expensive cameras and equipment.
Pickpocketing and petty theft usually occur in areas with large crowds of tourists. These include, bus stations and on crowded buses, as well as at markets, taxi ranks, and busy beaches. Pickpockets usually operate in major cities, as well as bustling hubs.
Scams
Remain wary when people approach you in the streets. Common scams in Nicaragua include people approaching you for money to buy medicine for their 'sick' child or to assist them in some way.
It would help if you also watched out for fraudulent tour operations and tour guides. If you are renting an ATV, for example, make sure you read the fine print of the official documents carefully to avoid being the target of a scam. With taxis, agree on a fare prior to starting your trip and carry small notes of córdobas on you, as taxi drivers rarely have change on them.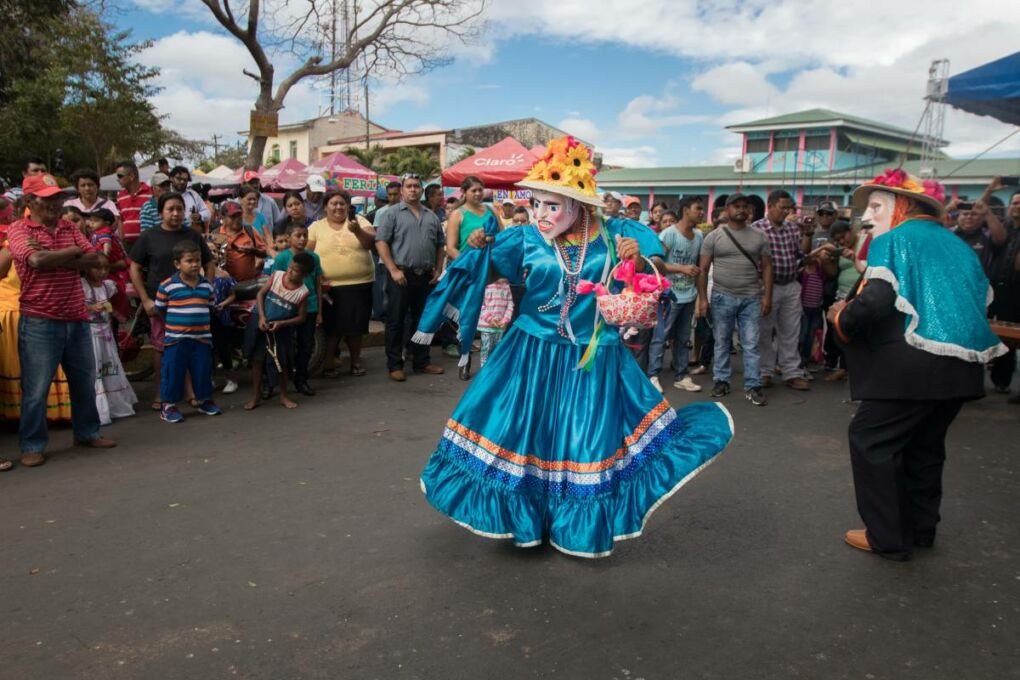 Muggings and Assault
Generally, it would be best if you didn't rely on police and police presence in Nicaragua. So, if someone approaches you to hand over your valuables, do so willingly. Compliance, especially with armed criminals, is essential. There's safety in numbers, so try to travel in groups whenever possible.
Avoid hitchhiking; if you are taking a cab, it's best to call one beforehand and travel with at least one other person. Keep the windows up and the doors locked. If you're out partying, don't go home with strangers, and be careful how much you drink. Inebriated tourists are often easy targets for people who want to take advantage.
Natural Disasters
Keep in mind that June through September is hurricane season in Nicaragua. During this wet period, parts of the country may experience extreme rainfall, flooding, and (potentially) landslides. Remain cautious if you are out hiking in the rain and try to refrain from hiking after a period of heavy rainfall.
Active volcanoes can also be problematic in Nicaragua. The last eruption occurred in 1998 from the volcano San Cristobal. This event destroyed many homes and buildings and led to the deaths of 1,620 people. However, there hasn't been an eruption in over two decades, making the chances of a volcano erupting on your trip to Nicaragua very slim.
Tips for Staying Safe in Nicaragua
With the right mindset and cautionary behavior, your time in Nicaragua is bound to be fun-filled and unforgettable. This little country has so much to offer in terms of culture and biodiversity.
Staying safe in Nicaragua takes some research and a lot of caution. Always remain aware of your surroundings and possessions. Stay updated on weather patterns and hurricane paths. Here are some other useful safety tips:
Don't travel at night, and definitely don't travel alone at night.

Avoid dimly lit and deserted areas (even if you're in a group of large people).
Only hike near volcanoes or visit remote areas with an official guide.

Only use official taxis that have a red number plate or that have been pre-organized by your hotel or other accommodation.

Brush up on your Spanish. Knowing some basic phrases will help you immensely (and earn you more respect from the locals).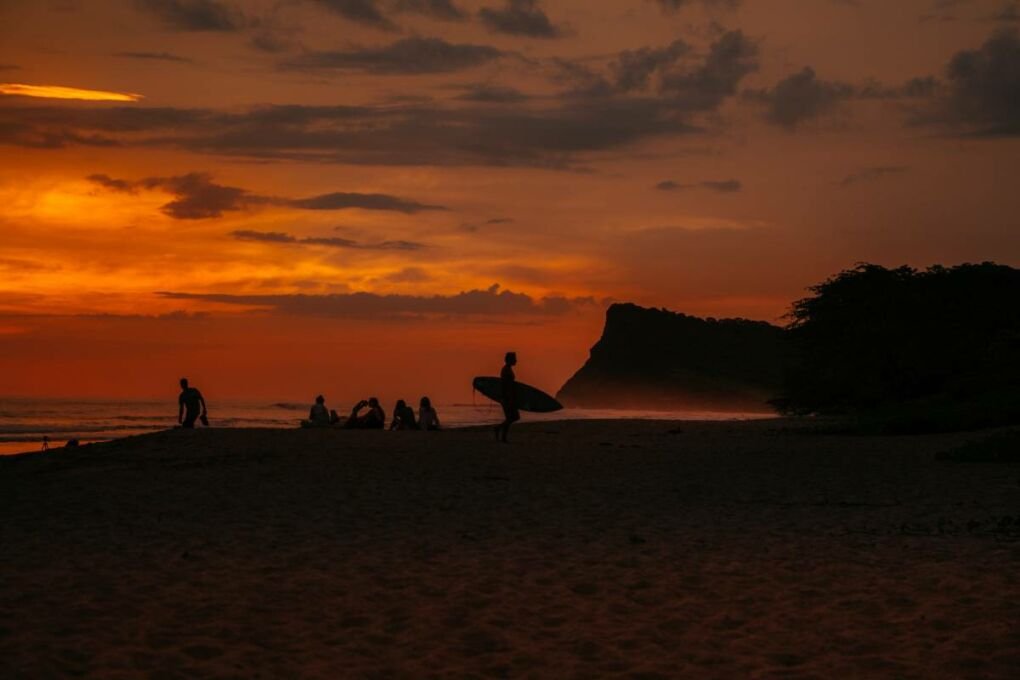 Is Nicaragua Safe | Frequently Asked Questions
Is Nicaragua Safe for Solo Travelers?
Yes, for the most part, Nicaragua is safe for solo solo travelers (including females). As long as you take the necessary travel precautions, journeying solo in Nicaragua can be very rewarding.
This country offers solo travelers a fantastic array of vibrant, well-reviewed hostels where you can meet other like-minded explorers.
After your Nicaragua adventure, consider backpacking Costa Rica.
When is the Best Time to Visit Nicaragua?
The best time to visit Nicaragua is generally in the dry season. This lasts from mid-November through to the end of May (the hottest and driest month of the year).
During the dry season, you'll see lots of clear, sun-filled days with temperatures ranging from 77°F to 82°F (25°C and 28°C, respectively).
Although Nicaragua has more sunny days during this time, the rainforest and biodiversity tend to be more lush and vibrant in the wet season. The best time to travel depends on what you're after.
Can You Drink the Tap Water in Nicaragua?
Generally speaking, the tap water in Nicaragua is safe to drink. Many of the locals and residents drink from the taps.
As a precaution, you may want to stick to bottled or boiled water, or bring along a filtration device that allows you to drink tap water.
Even if you choose not to drink the tap water, it's still extremely safe to use for brushing teeth or washing fruits and vegetables.
Do I Need a Visa to Travel to Nicaragua?
United States and Canadian citizens do not need a visa to go to Nicaragua, and can stay in the country for up to 90 days at a time.
Upon arrival, all visitors will purchase a 90-day tourist card for 365 córdobas (10 USD).