This island nation, officially known as the Republic of China, is a rich collage of history, culture, beauty, and progress. Taiwan is a riot of color and personality, which is embodied in its every facet.
Its people are among the best in the world, peace-loving, kind, and helpful. You'll feel right at home from the moment you land. That said, you might be wondering, "is Taiwan safe for tourists?"
Just to put you at ease, this country is incredibly secure, which illuminates everything it has to offer. Navigating between ancient and contemporary with ease, Taiwan will pull you in and make you want to stay within its gorgeous borders.
If you're still having doubts about whether this incredible island is for you, this guide will show you why Taiwan really is one of the hidden gems in Asia, and your bucket list will be better for it.
Why Visit Taiwan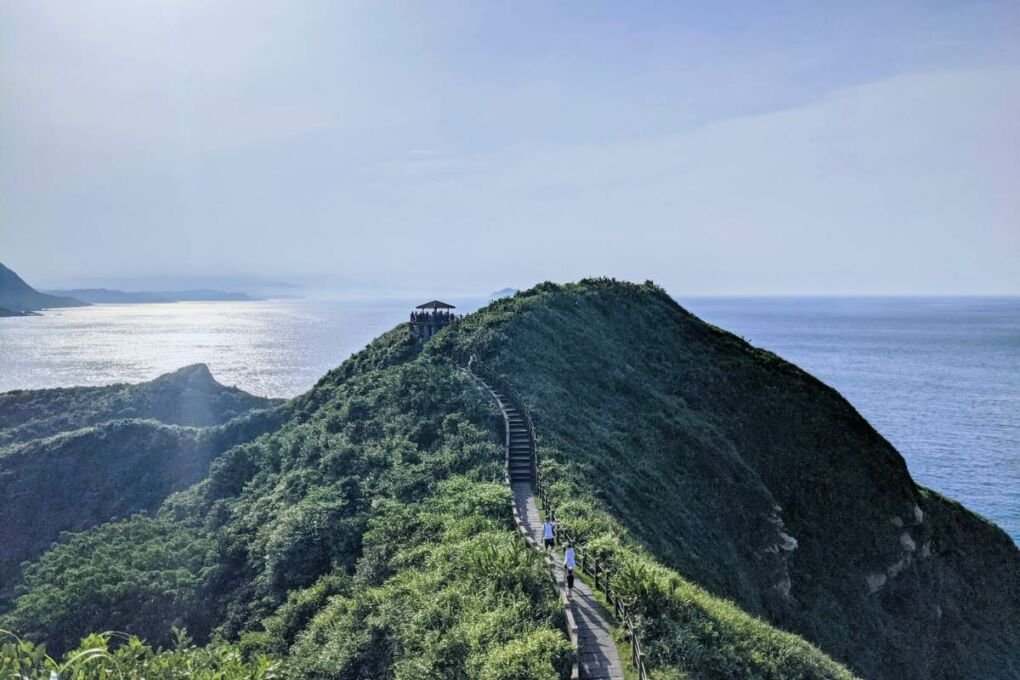 Taiwan has a wealth of memories waiting to be made. From the quirky themed cafes in Taipei to Hualien's picturesque landscape to the old-world intrigue of Tainan, you'll be immersed in this country and its people from the get-go.
Taiwan's night markets are legendary. Offering a culinary experience like you've never had before, this nation's street food culture is among the best in the world.
Dive into history and spirituality among the temples and museums scattered across the country. If you're a nature lover, you'll be spoilt for choice between the nine national parks and sprawling natural landscapes.
Everyone has seen at least one item with the label 'made in Taiwan,' which has given the nation a dynamic reputation. Shop for anything and everything at market stalls or high-end boutiques. This island has it all.
Is Taiwan Dangerous?
Taiwan is a very safe country, so much so that you can count the dangerous parts on one hand. It has low crime rates as well as excellent infrastructure and safety measures. You'll be able to tour this country with ease, knowing you're in good hands.
While the crime rates may be low, crime does still exist. Petty theft, drug use, prostitution, and scams are concerns here. However, the impact on tourists isn't something to seriously worry about.
Something that is worth a second thought is Mother Nature. The prevalence of earthquakes and typhoons is potentially dangerous. Landslides, flooding, damage to property and lives are all caused by these catastrophes. The government has it in hand, though. They've stepped up their response and safety measures to help keep people safe.
Dangerous Areas in Taiwan
Zhongshan District and Wanhua District, Taipei
Wanhua is famous for its ancient temples and remarkable buildings, such as Longshan Temple and Snake Alley Night Market. The area also features plenty of restaurants that offer traditional Taiwanese dishes, like beef noodle soup or Xiaolongbao, which are Taiwanese dumplings.
Zhongshan is the home of many monuments that testify to Taiwan's appeal. Xingtian Temple, Lin An Tai Historical House and Museum, and Taipei Fine Arts Museum embody Taiwanese culture and history. This area is also well known for its extensive street food variety, with every option a delight to your taste buds.
Taiwan is very safe for tourists, even solo females. Even so, there are areas that tourists should avoid. These areas include Wanhua District and Zhongshan District. These districts have higher rates of petty crime. On top of that, these areas have increased rates of drug use and prostitution due to the presence of gangsters.
Is it Safe to Live in Taiwan?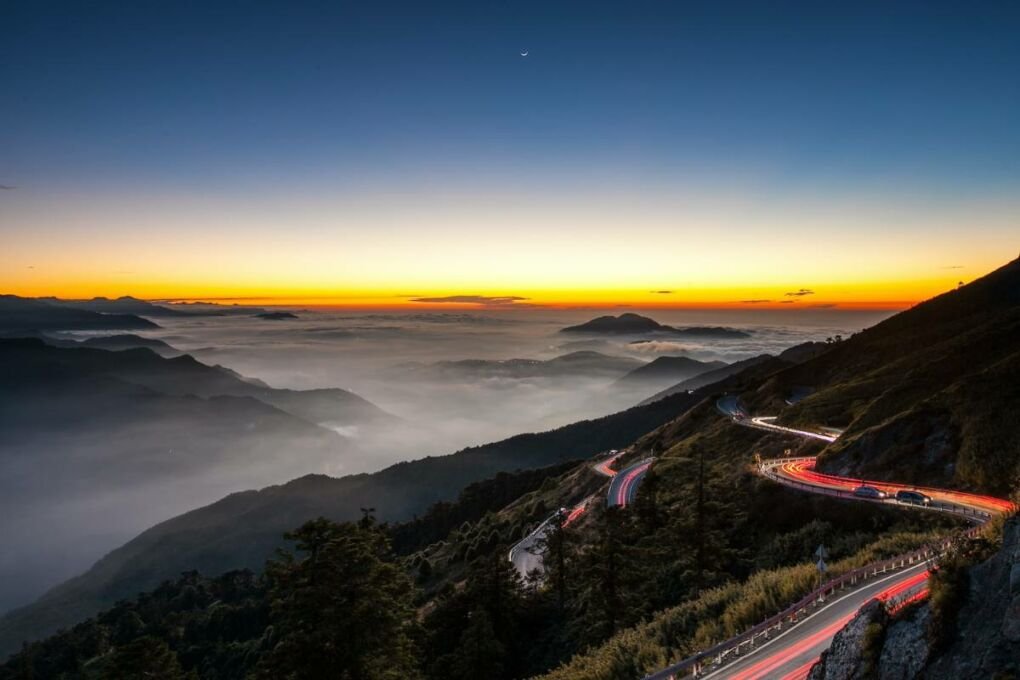 You'll struggle to find areas in Taiwan that are legitimately unsafe. The crime rate in this country is meager, and violent crime is rare.
Pickpocketing and purse grabbing do occur in crowded areas, especially if you aren't alert. Scams are generally credit card or phone-related, but common sense should keep you out of their clutches. Drug use and distribution are strictly monitored by authorities, and gangs aren't typically violent.
Taiwan has many modern amenities to offer those wanting to live there, and the list of things to do and see is as long as your arm.
Safe Areas/Cities in Taiwan
Taipei
The shining capital of Taiwan, Taipei, was placed high on the rankings of the safest cities in the world in 2023. It has a low crime rate and boasts the safest transport system in Taiwan.
This futuristic metropolis has a traditional heart. Wandering through this city will make you feel like a time traveler. You can marvel at the panoramic views from 21st-century Taipei 101 and then step back into the 18th century as you enter the Mengjia Longshan Temple.
There are a host of amazing places to visit in Taipei, and this magical city promises to make all your wishes come true.
Hualien City
Tucked between the Central Mountain Range and the Pacific Ocean, Hualien City is a scenic wonder. Packed with amazing national parks, waterfalls, mountain trails, and sultry beaches, nature lovers will swoon at the beauty of this landscape.
Hualien City is a center for art and culture, with activities to keep you entertained in this eastern city. It's the first city to see the sunrise in Taiwan, so beach sunrises are definitely something to behold.
Hualien City is very safe due to its location and infrastructure. Just two hours from Taipei by train, this rustic seaside paradise is the perfect escape from the urban jungle.
Kaohsiung City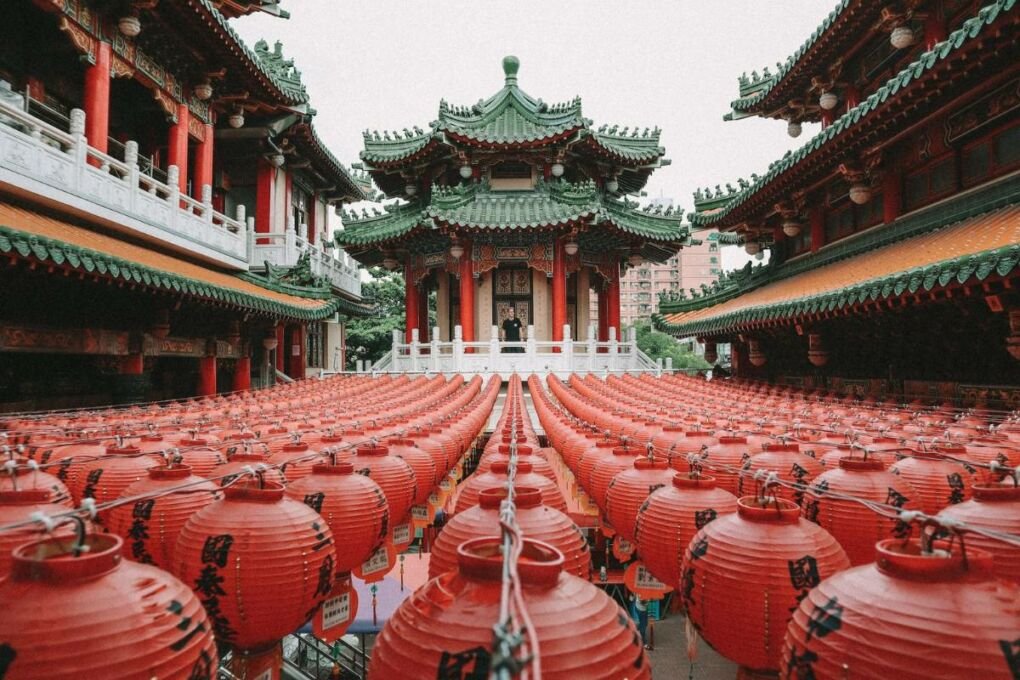 Taiwan's third-largest city is a foodie's dream. Well known for its street food and epic Taiwanese cuisine, Kaohsiung has so much to offer.
Bursting with culture and authentic experiences for you to indulge in, this city is a heady mixture of two worlds. Both green and developed, Kaohsiung is famous for its abundance of beautiful parks as well as its brilliant infrastructure.
Kaohsiung is an extremely safe city and is often recommended for families or travelers on a budget. Its infrastructure and transport system add to its appeal, making visitors feel assured as they traverse its streets.
Warnings & Dangers in Taiwan
Luckily, Taiwan has very low crime rates, with most visible crimes being in the form of petty thieves. There is a risk of organized crime and fraud, but tourists aren't generally impacted.
Unfortunately, the island is in a very active seismic zone, as well as the Northwest Pacific corridor, which is the world's busiest tropical cyclone corridor. This means it experiences many earthquakes and typhoons.
Additionally, Taiwan has both an air and water pollution problem. The high quantities of gases being expelled by industries and the burning of fossil fuels have caused varying air quality depending on location and time of year.
Overall Travel Risk (1/10)
Taiwan is barely a travel risk, being voted as one of the safest countries in the world despite headlines in the last few years calling it the most dangerous place on Earth.
There is very little crime, with the exception being petty crime, much like you'll find anywhere in the world. The cloud hanging over the heads of the Taiwanese is the threat of conflict with China over the nation's independence.
In fact, you'll face more danger from nature than from the country itself. Earthquakes and typhoons can result in flooding, landslides, and extensive damage.
Taiwan does have a pollution problem, which could be harmful for you if you have breathing difficulties to begin with. There are also occasional infections of Dengue fever in the south.
Typhoons and Earthquakes
Earthquakes and typhoons are commonplace in Taiwan but have enabled the country to improve its disaster response protocols.
Stuck on the notorious Ring of Fire, Taiwan is subjected to roughly 100 earthquakes a day, with at least 2 with a magnitude of 6.0 or higher annually. It has also been shown that typhoons are responsible for inducing slow earthquakes.
Typhoon season typically runs from May to October, bringing an average of 3 to 4 typhoons a year.
Top tip: Know what the response procedures are and check news updates to be prepared if you get caught up in one.
Pollution
Taiwan has periods during the year when the air quality takes a dip due to pollution levels in the country. The smog is caused by the many vehicles on the roads and the many industries releasing combustive gases into the air. Taiwan's topography also adds to the pile because it affects the amount of pollution dispersed away from the country.
The air quality index will help you determine whether the smog could be a problem for you. If you have breathing difficulties or a medical condition, speak to your doctor for advice before you travel.
Possible Conflict with China
Taiwan has had an independent government since 1949. This fact doesn't sit well with China, which claims that Taiwan is simply a rogue state. Chinese efforts to bring Taiwan under its control have resulted in tensions between the two countries.
There are occasionally warnings that the issue is escalating; however, this has been going on for years. Taiwanese people are going on with their lives, and the country is stable.
While the argument is ongoing, the threat doesn't affect travelers. You can keep yourself in the know by keeping up with news updates regarding the issue.
Petty Crime
Petty crimes like pickpocketing and bag snatching are a hazard in Taiwan, but not more so than in any other country. It is more prevalent in tourist areas and some parts of big cities due to the crowds.
Areas like the Kenting National Park are typical hotspots for pickpockets and bag snatchers. Practicing common sense and being alert to your surroundings should prevent you from being a victim.
Don't leave your bags unattended, and avoid putting valuables in your back pockets or in a backpack that you can't see as you walk in crowded places.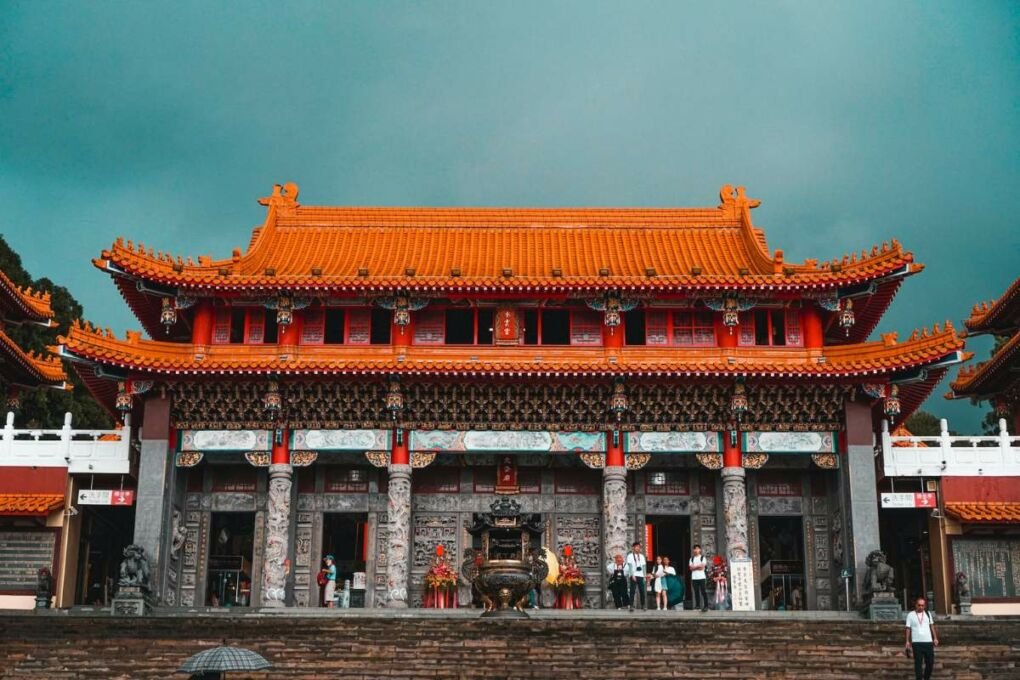 Tips for Staying Safe in Taiwan
Staying safe in Taiwan should be easy, but here are our top tips to help you bridge the gap.
Steer clear of politics. The Taiwanese may be touchy about the China issue, so it's best not to discuss or ask about it.
Stick to filtered or bottled water. Allegedly, the tap water in Taiwan is safe, but we wouldn't bet on it. Public water fountains are generally filtered, so you should be fine using them. Carry a refillable bottle and top yourself up as you need.
Keep your eyes peeled on the roads. The number of road accidents in Taiwan is a little scary. Watch your six, even as a pedestrian.
Don't stinge on mosquito repellent. Taiwan's tropical climate comes with tropical diseases. Dengue fever is known to break out now and again.
Don't buy into organized crime. Avoid dodgy-looking nightclubs, barber shops, and massage parlors. If you can't see what's going on inside, skip it.
Is Taiwan Safe? | Frequently Asked Questions
When is the Best Time to Visit Taiwan?
If you want to see iconic cherry blossoms, go between February and April. It's also the best time to check out the hot springs.
The locals will tell you the best time to visit is October and November. Think mild, balmy weather and reduced crowds.
Avoid going in December and during the Chinese New Year. Everything is busier and more expensive. The summer months can also be unpleasantly hot and crowded, and it's typhoon season to boot.
What is the Best Way to Travel around Taiwan?
The cheapest way to travel is by bus. They also connect to more points than trains.
There are three different types of rail. The high-speed rail, the THSR, is ideal for travel between cities. The MRT (similar to a New York subway) and TRA are also effective but have limited stations.
Taxis are regulated and are pretty safe, but they are also the most expensive way to commute. Lastly, Uber is an option in most cities.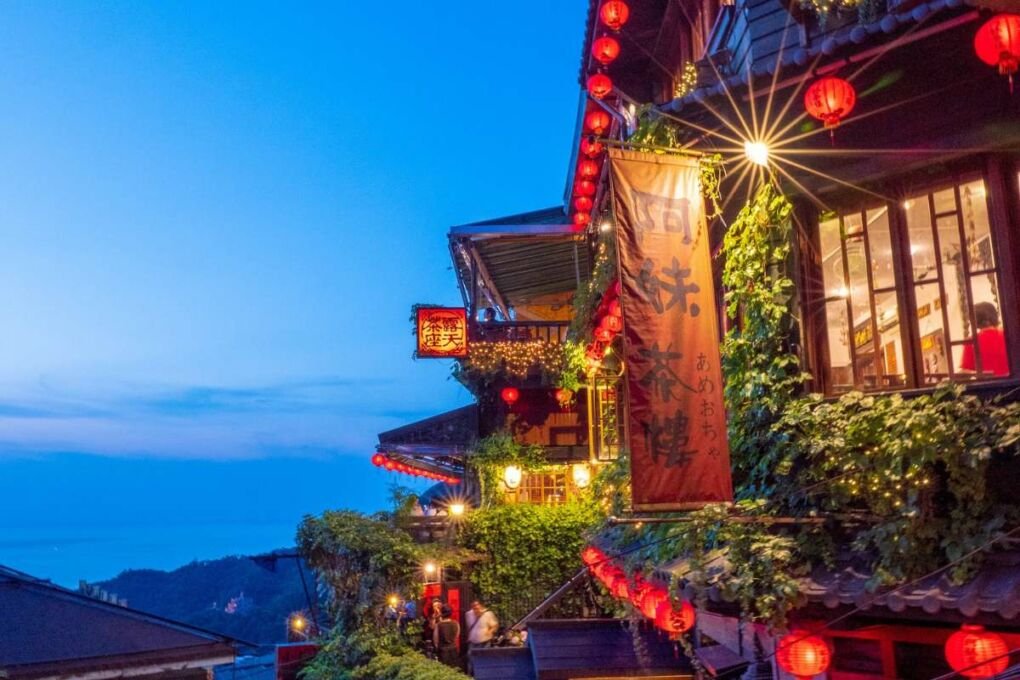 Do I Need to Know Mandarin to Travel around Taiwan?
Not necessarily. Most signage in the major cities has English versions. The government also aims to become a bilingual country by 2030, so the number of English speakers is on the rise.
In the smaller areas, you may struggle a little, but the locals are eager to help, so you should manage to get your point across. If you're game, though, it's always fun to learn a new language.
Do I Need to Carry Cash with Me?
Cash is still king in Taiwan. For many eateries, markets, taxis, and shops, cards aren't a popular method of payment. There are ATMs everywhere and the option of buying an Easy Card, which can be topped up with cash.
Many larger stores and restaurants accept cards, but we wouldn't rely on them alone. Check out our guide on how to carry money abroad to help you manage your cash while traveling.