Ready to wander around a Caribbean island decorated with soft-sand beaches, turquoise waters, alluring waterfalls, and super-friendly locals? Although the Dominican Republic (DR) attracts millions of tourists yearly, you might question whether the country is safe for travel.
This tropical oasis is located east of Mexico in the West Indies, on Hispaniola Island. DR takes up two-thirds of the island and shares the rest with Haiti. Many choose to visit the Dominican Republic as an alternative to the nearby Puerto Rico, which has similar attractions.
The Dominican Republic will surely take your breath away with all it has to offer, but beyond beauty, your well-being is always a prime concern. Here's what you need to know about the country's safety.
Why Visit the Dominican Republic?
In the Dominican Republic, you can tan on soft sandy shores, dive into tropical seas, and explore glorious waterfalls. You can also snorkel the electrifying coral reefs, hike through gorgeous rainforests, attend cultural festivals, and much more.
The country is also home to a cultural blend of Spanish, African, and Taino people. Locals are very welcoming and thoroughly enjoy hosting tourists. Their cultures also bring forth impeccable cuisine and intricate colonial architecture.
The country saw a record-breaking 8.5 million tourists in 2022, thanks to its natural wonders and boundless holiday activities. So, once the safety issues are out of the way, nothing stops you from experiencing an enthralling island holiday yourself.
With all island activities, such as snorkeling and hiking, at your fingertips, this darling country is a worthy consideration for your next holiday. However, there are a number of dangerous areas.
Is the Dominican Republic Dangerous?
The Dominican Republic has worrying crime rates, with a high 61.2 out of 100 rating. This means there are many criminal instances, including theft, violent crime, and beyond. Although these statistics seem to say otherwise, DR is relatively safe for tourists.
In 2019, it was headline news that 11 Americans died in the Dominican Republic, which caused immense panic. After FBI investigations, it was determined that all these deaths were not due to foul play.
Although the deaths did not impact tourist safety, many people still feared for their well-being. In response, the Dominican Republic created a dedicated tourist police force to protect visitors, known as CESTUR.
Today, the tourism police are still around, keeping travelers safe from any potential harm. Even though the Dominican Republic is mostly safe for travel, it's still possible for petty theft, harassment, scams, and other crimes to happen.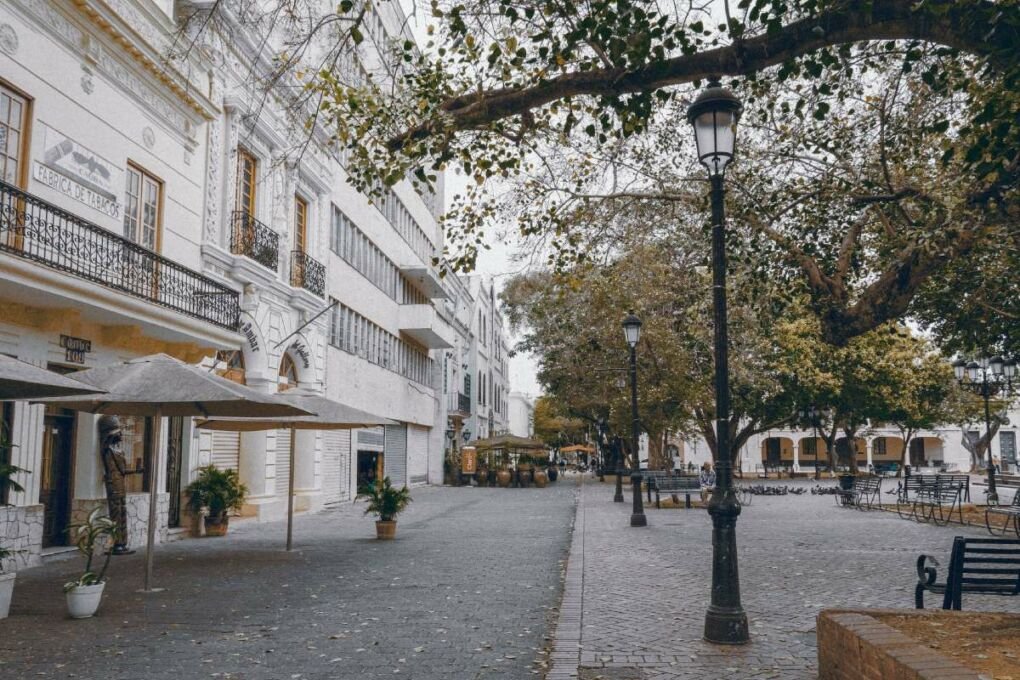 Dangerous Areas in the Dominican Republic
Parts of Santo Domingo
Santo Domingo is the largest city and the capital of the Dominican Republic. Here, you can enjoy Caribbean beaches and walk down cobblestone streets to view the stunning colonial architecture. You can also explore the nearby natural caves of Los Tres Ojos.
Although the tourism police guard most of the tourist zones, there are also a handful of unsafe areas. If you're visiting Santo Domingo, you should avoid La Duarte Street, Arroyo Hondo, Gazcue, Naco, Cristo Ray, Villa Argrola, Capotillo, Guaricano and La Cienega. These parts of the city experience high crime levels, including theft, armed robbery, assault, and murder.
Near the Haiti Border
The Dominican Republic shares its border with Haiti, and due to political tensions, the border has been closed off and is patrolled by officers.
The most dangerous part of the Dominican Republic is along the Haitian border. You should be careful on roads close to it as there have been many armed robberies, including criminals impersonating police officers.
You should also note that there is no way of crossing the border if you're visiting Haiti. The Dominican Republic has cut all forms of travel from Haiti, including flights, to prevent illegal immigrants from entering.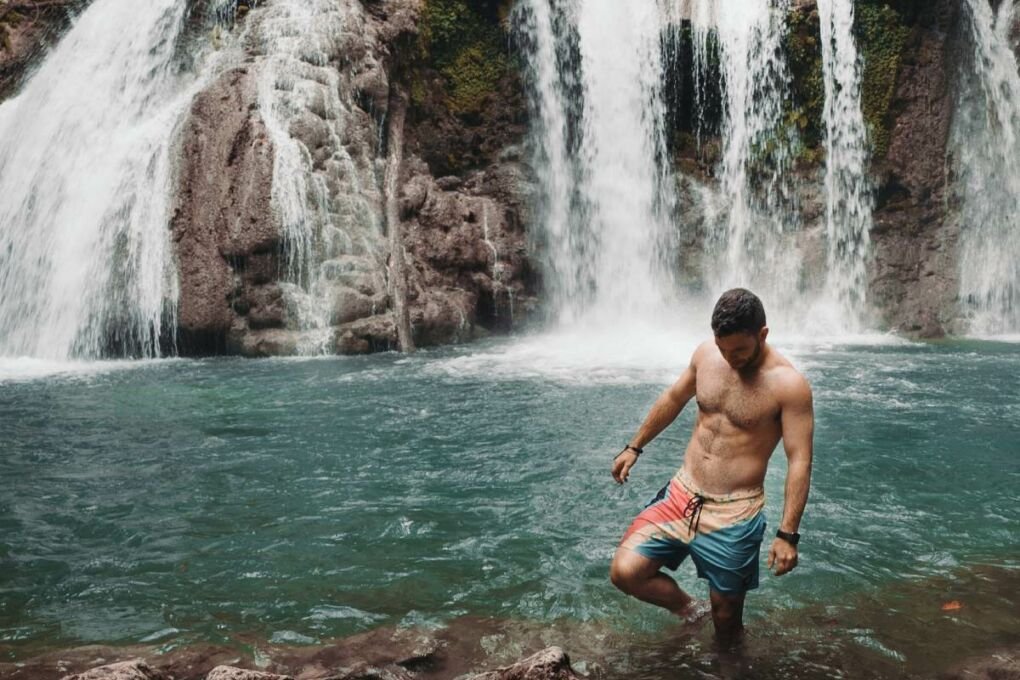 Is it Safe to Live in the Dominican Republic?
Sadly, it's far safer for tourists to visit the Dominican Republic than it is for locals to live there. The DR ranks 30th in the list of highest murder rates globally. The most common crimes include drive-by robbery and theft, but sexual assault and other violent crimes also fall into the mix.
Violent crime mostly affects the lower-income areas of the country. Although rare, the most prominent crimes in tourist areas are petty crimes, thefts at ATMs, drive-by robberies, assault, armed robbery, and credit card fraud. However, the tourist areas are mainly secure, and you should be able to enjoy a peaceful holiday if you stay alert.
Safe Areas in the Dominican Republic
Punta Cana
Tourists flock to Punta Cana for its breathtaking beaches, serene natural landscapes, and luxurious all-inclusive resorts. This tropical paradise offers a range of activities, from water sports to golfing, making it a hotspot for relaxation and adventure.
Punta Cana has a good reputation for being safe for tourists. Resorts have ample security measures to ensure your well-being. However, as with any tourist destination, it's necessary to exercise common sense, like keeping personal belongings secure and staying cautious.
Puerto Plata
This seaside city offers glistening coastlines, majestic colonial architecture, astounding views of Mount Isabel de Torres, and authentic Dominican culture. You'll also find the jaw-dropping Damajagua Cascades, or "27 Waterfalls," here. It's a prime location near Punta Cana and Santo Domingo for an all-inclusive itinerary.
Like all the other popular tourist spots, Puerto Plata also has tourism police that patrol the area, and you're unlikely to encounter any hazardous situations. If you're touring outside resort areas, you'll want to exercise a higher level of caution and avoid going alone.
Las Terrenas
Las Terrenas is a lesser-traveled spot but is a safe, worthy consideration if you'd like to delve further into the cultural scene, including the delectable cuisine. There are ample hotels, clubs, and restaurants in the area to ensure an unforgettable holiday.
This enchanting city has plenty of publicity supporting its tourism safety, and you can definitely unwind here without any hassles. Although rare, petty crime is still possible, and you should always be cautious about your belongings.
Warnings & Dangers in the Dominican Republic
Millions of tourists enjoy a tropical Dominican holiday with only good things to say once they leave. With low chances of crime, it is one of the safest Caribbean countries around — but before you head off to book your flight ticket, there are scams and other dangers that plague tourists.
Since the tourism police are near, few people take chances at hustling visitors. Hotels and locals aim to keep you safe, too. If something unfortunate does happen, you can contact the tourist police force (CESTUR) via phone at 911 or 809-200-3500.
Overall Travel Risk (4/10)
Whether you're looking for a tropical place for coliving and coworking or a new, exhilarating adventure, the Dominican Republic is safe. However, you must still be cautious as you would in any foreign place.
There are chances of petty theft, especially in the holiday season, so protect your belongings and keep your car locked. Flashing expensive items and carrying plenty of banknotes in your wallet can signal petty criminals to target you or scammers to take advantage.
Hurricane season is a typical Caribbean concern, but luckily, the Dominican Republic doesn't face too many adverse struggles in that regard. However, you should still preferably avoid travel at this time. Hurricane season falls between June to November.
In general, you should avoid adventuring solo, especially outside of resorts, and definitely never alone at night.
Taxi Scams
Criminals love to capitalize on tourists, and so do Dominican taxi drivers. In this scam, drivers will say that their taxi meter or driver app is not working. Then they take you to your destination and charge you a ridiculous amount, such as $100 instead of $10.
You should always use transport booked through a hotel or reputable agency, and never use unmarked taxis. If you're using a transport app like Uber, make sure the driver uses the app correctly or find another driver if they attempt to scam you.
Road Safety
Road accidents are a severe problem in the Dominican Republic as locals don't always abide by traffic rules, so be extra cautious.
Some criminals pretend to be traffic officials. If you're stopped, you should ensure they have a name tag, request a traffic ticket, and never pay the ticket on the spot.
Another scam is that corrupt traffic officials will stop tourists for something ridiculous like driving too fast when you weren't. There's no use in arguing, so the best you can do is waste their time until they say you can go (this usually works). Otherwise, you should comply with their directions as fighting will make them give you a higher fine.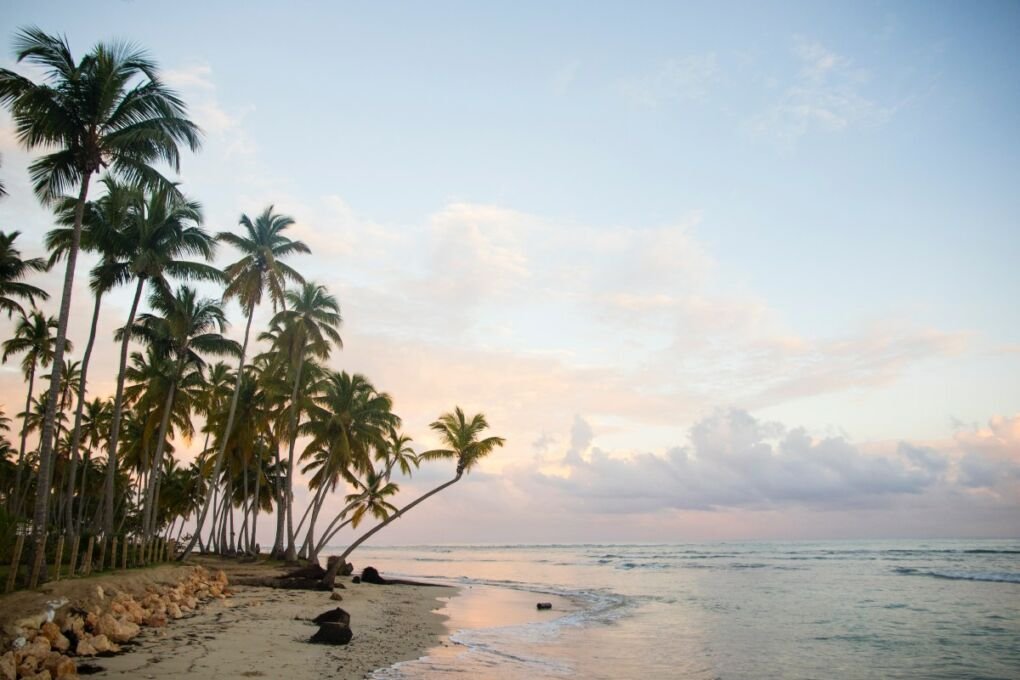 Camera Scam
Some scamsters spot tourists and ask them to take their photo and pass you a camera. Once you take the picture and return the camera, the person will drop it and blame you. Then they'll demand that you pay for the damage even though it's not your fault. As a precaution, you should kindly decline this request to avoid any trouble.
Drive-by Robberies
This is the number one safety hazard in the Dominican Republic. If you're walking, a car may slowly pull up to you, and a person will ask for directions, then get out of the car and rob you. If you see a car stopping while you are walking, you should start running immediately, and you'll likely be able to avoid any issues.
If you're unable to get away, always comply with the thief's instructions to avoid getting hurt. In case of theft, it would be best to carry passport copies and smaller amounts of cash.
Tips For Staying Safe In The Dominican Republic
Even though the Dominican Republic is primarily safe, with these top tips, you are bound to avoid possible unpleasantries:
Don't use motorbike taxis called "motoconchos"/ motorbike ride-hailing apps: These are usually unsafe drivers and often don't provide a helmet.
Try to use cash only: Credit card and ATM fraud are common causes of concern, and sometimes stores charge you fraudulently.
Do not gamble unless at a trusted casino: "Progressive/Super/Carribean Keno" or "Progressive Roulette" are scammy casino games that will make you lose money.
Try to be home from activities by dusk: Most crimes happen at night, but you should be safe within your resort.
Verify all people who need to enter your room with hotel staff: There have been cases of criminals impersonating maintenance staff and repairmen.
Is the Dominican Republic Safe? | Frequently Asked Questions
Is The Dominican Republic Safer Than Mexico?
Both countries are safe for travelers if they keep to popular tourist areas and activities. However, the Dominican Republic is safer than Mexico regarding travel because it has lower crime rates and a specialized police force dedicated to tourist safety. Both offer similar tourist attractions, but in the end, DR is the better option in terms of danger.
Is The Dominican Republic Poor Or Rich?
The Dominican Republic is considered an upper-middle-income country, ranking 80 out of the 189 countries listed in the Human Development Index between 2021 and 2022. Even though DR is regarded as a medium-income country, a holiday here is affordable against the American Dollar.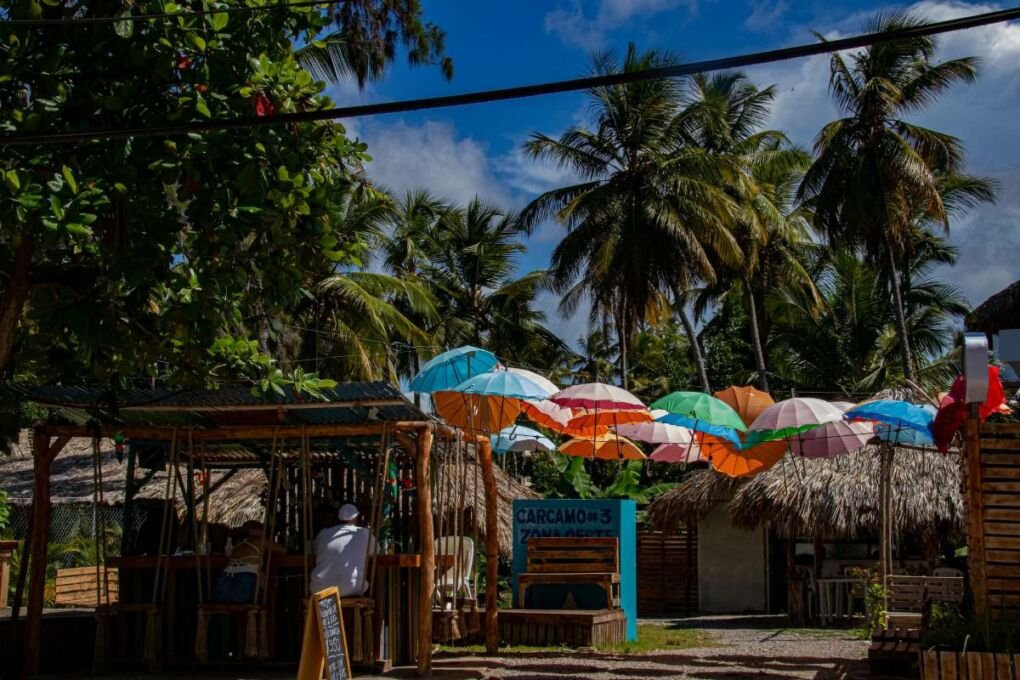 Is The Dominican Republic Safe For Female Travelers?
The Dominican Republic does face cases of sexual assault, which is a cause for concern for female travelers. However, tourist-related instances aren't expected. As long as you remain wary of your surroundings and never leave your drinks unattended, you should have a stress-free trip.
What Is Not Allowed In The Dominican Republic?
Drugs are illegal in the Dominican Republic and should be avoided at all costs. Criminal cases can take multiple years to go through the judicial process, and you'll likely be detained during that time. Animal products and agricultural items are prohibited past the borders, and you should not bring them on your flight.