Planning a trip and not sure what are the most important things to know before visiting Tanzania?
Often described as "the prime game viewing country", Tanzania has something for everyone.
With more than four million wild animals, including 430 species and subspecies, Tanzania has the largest concentration of animals per square kilometer in the world.
Before Tanzania merged with Zanzibar in 1964, it was known as Tanganyika and had its own flag – a green background cut into half by a black and yellow band.
To make your Tanzania Trip planning a little easier, here is a list of some important things to know before visiting Tanzania like laws, Tanzania travel vaccines and best places to visit in Tanzania.
Why Visit Tanzania
If you're wondering "What is Tanzania famous for?" – the country is known for wildlife, stunning beaches, and amazing cuisine!
Tanzania is home to 20% of the species of Africa's large mammal population, found across its reserves, conservation areas, marine parks, and 17 national parks, spread over an area of more than 42,000 square kilometers (16,000mi²) and forming a stunning total of approximately 38% of the country's territory.
Where is Tanzania located in Africa
The United Republic of Tanzania is a country in East Africa. It's situated just south from the equator and bordered by Kenya and Uganda to the north; Rwanda, Burundi and the Democratic Republic of the Congo to the west; and Zambia, Malawi, and Mozambique to the south.
The country's eastern border is formed by the Indian Ocean. Depending on where you are traveling from, Tanzania is reachable by car, boat, or plane.
How to get to Tanzania
There are direct and one-stop flights from overseas to Dar es Salaam, Kilimanjaro (near Arusha), and Zanzibar Island.
The main airport is Julius Nyerere International Airport (DAR) and its located 13km/8mi southwest of Dar es Salaam. Arusha town is the starting point for Tanzania's most popular Northern Safari Circuit. Kilimanjaro International Airport (JRO) is situated 46km/29mi east of Arusha.
Best time to visit Tanzania
| Best Month to visit Tanzania | Season | Crowds | Vacation in Tanzania Cost |
| --- | --- | --- | --- |
| Visiting Tanzania in January | Warm days! | High | High |
| Traveling to Tanzania in February | Best month for the wildebeest calving | High | Moderate |
| Visiting Tanzania in March | Start of rain season | Moderate | Moderate |
| Visiting Tanzania in April | Morning rain, sunny days and cool evenings. | Low | Low - many lodges close down |
| Visiting Tanzania in May | End of wet season | Low | Low |
| Visiting Tanzania in June | The best chance of seeing the wildebeest migration. | High | High |
| Visiting Tanzania in July | best month for seeing the migration. | High | High |
| Visiting Tanzania in August | Little to no rainfall | High | High |
| Visiting Tanzania in September | Spring - warm and sunny days | High | High |
| Visiting Tanzania in October | Lots of sun. | High | High |
| Traveling to Tanzania in November | Hot AF | High | High |
| Visiting Tanzania in December | Warmest Month. Often reaches 30 °C daily. | High | High |
Interesting facts about Tanzania
1. Tanzania is "The Cradle of Mankind"
This nation now called Tanzania is considered one of the oldest known (continuously inhabited) areas on the planet; fossil remains of humans and pre-human hominids have been found here dating back over two million years.
2. Home to the worlds second-largest lake
Lake Tanganyika in Tanzania is the world's second-largest lake by volume and depth. It holds 8 percent of the world's fresh water, and it's home 500 fish species; most of which stay within 20 meters of the surface.
The largest lake is Lake Baikal in Siberia. I shared an in-depth review of how to get there from Moscow in Russia.
Lake Tanganyika is so large that it flows through four different countries; Tanzania, Burundi, Zambia, and Congo.
Tanzania is also surrounded by 3 of the world's most magnificent lakes– Lake Victoria, Lake Tanganyika, and Lake Nyasa. The world's longest river, the Nile also originates from Lake Victoria in Tanzania.
3. Home to the world's largest inactive, intact and unfilled volcanic caldera
Tanzania is home to the Ngorongoro Crater, the world's largest caldera, or volcanic depression.
The crater has an area of 264 kilometers and is estimated to have formed about 2.5 million years ago.
4. Home to Africa tallest mountain
Tanzania is home to Mount Kilimanjaro National Park where you'll find Africa's highest mountain.
The mountain has which has three peaks, named Kibo, Mawenzi, and Shira, of which Kibo is the tallest at 5,895 m.
5. Shares their national Anthem with South Africa
Tanzania shares its national anthem with South Africa and Zimbabwe. It is titled "Mungu Ibariki Afrika" (God Bless Africa) and was composed by Enock Sontonga.
South Africa's national anthem "Nkosi Sikelel' iAfrika" (English: "Lord Bless Africa") was also composed by Enock Sontonga and adopted from the 19th-century hymn.
6. Home of tree-climbing lions
Lake Manyara National Park, in Tanzania, is home to the world's only tree-climbing lions.
Wile Ruaha National Park holds 10% of the world's lion population.
7. Freddie Mercury's birth country
Freddie Mercury, the famous late songwriter, and vocalist for the rock band 'Queen' was born in Zanzibar, Tanzania.
8. 120 languages
The official language of Tanzania is Swahili but there are over 120 languages spoken in the country.
9. Third largest Gold producer in Africa
Tanzania's economy relies mostly on agriculture, employing 80% of the workforce.
The two main natural resources are gold and natural gas. The gas is exported to various markets overseas.
Gold is a major mineral and Tanzania is the third-largest African producer of the mineral, after South Africa and Ghana.
10. Don't use your left hand
Like most Muslim countries, the use of your left hand to greet someone, receive or give something is considered impolite and rude in Tanzania.
Things to know before visiting Tanzania for the first time
What continent is Tanzania in
Tanzania is located on the continent of Africa.
Is Tanzania in South Africa
Tanzania and South Africa are two different countries. The air travel distance between Tanzania and South Africa is 955 km (1836 miles).
If you travel by plane from Johannesburg, South Africa, to Dar Es Salaam, Tanzania. It takes about 3 hours and 30 minutes.
Do I need a visa to visit Tanzania
The most important thing to know before visiting Tanzania is the visa requirements. Although most nationalities don't need a visa, its advisable to double-check on the .
There is no visa required for South Africans visiting Tanzania. We receive a 90-day visa on arrival stamp. Passports need to be valid for six months.
What is the capital city of Tanzania
Dodoma was declared as the capital of Tanzania in 1974. Before 1974, Dar es Salaam was Tanzania's first capital city.
How big is Tanzania
At 947,300 km, Tanzania is the world's 31st-largest country and Africas 13th largest country.
Compared to other African countries, it is slightly smaller than Egypt and comparable in size to Nigeria.
In total area comparison, Tanzania is just a little bit more than twice the size of California (423970 sq km).
What is the population of Tanzania
According to the UN, the estimated population of Tanzania this year is 58.01 million.
What time is it in Tanzania right now
Tanzania observes Eastern African Time (EAT) all year. Tanzania Standard Time is 3 hours ahead of Greenwich Mean Time ( GMT+3 ). Tanzania is +1 hour ahead of South Africa.
Tanzania travel vaccines
I will always advise you to not neglect vaccinations, especially when traveling to Africa or Asia. There are no compulsory vacations for Tanzania travel but if you arrive from a yellow-fever-infected country in Africa or the Americas a yellow fever vaccination certificate is required.
Although vaccinations arent a prerequisite, I highly recommend these:
Diphtheria-tetanus-pertussis

Rabies

Polio

Measles-mumps-rubella (MMR)

Yellow Fever

Typhoid

Hepatitis A
---
Laws to know before visiting Tanzania
Tanzania is 99% Muslim
Respect local traditions, customs, laws, and religions. Be aware of your actions to ensure that they do not offend anyone, especially during the holy month of Ramadan or if you intend to visit religious areas.
You can wear swimwear at the beach and tourist areas but when walking around in the markets and try and blend in with the locals.
Drugs are illegal in Tanzania
All drugs are illegal in Tanzania (including Zanzibar) and those found in possession will be fined. There are severe penalties, including custodial sentences, for drug trafficking.
Homosexuality is illegal in Tanzania
Homosexuality is illegal in Tanzania (including Zanzibar) and is not tolerated in Tanzania's conservative society.
Public displays of homosexuality like holding hands or kissing in public places could lead to arrest and imprisonment. In fact, same-sex acts between men punishable by a maximum life sentence.
No plastic allowed
As of 1 June 2019, plastic bags are banned for environmental reasons. Airline passengers will be asked to surrender plastic bags on arrival. The ban does not include 'ziplock' bags used as part of airline security procedures.
Don't steal wildlife
There are criminal laws on the protection of wildlife and fauna in Tanzania. Avoid taking things like horns and seashells even in jewelry, out of the country without a certified export permit issued by the Ministry of Natural Resources and Tourism. If you're caught you may be detained or fined.
---
Places to visit in Tanzania
Dar es Salaam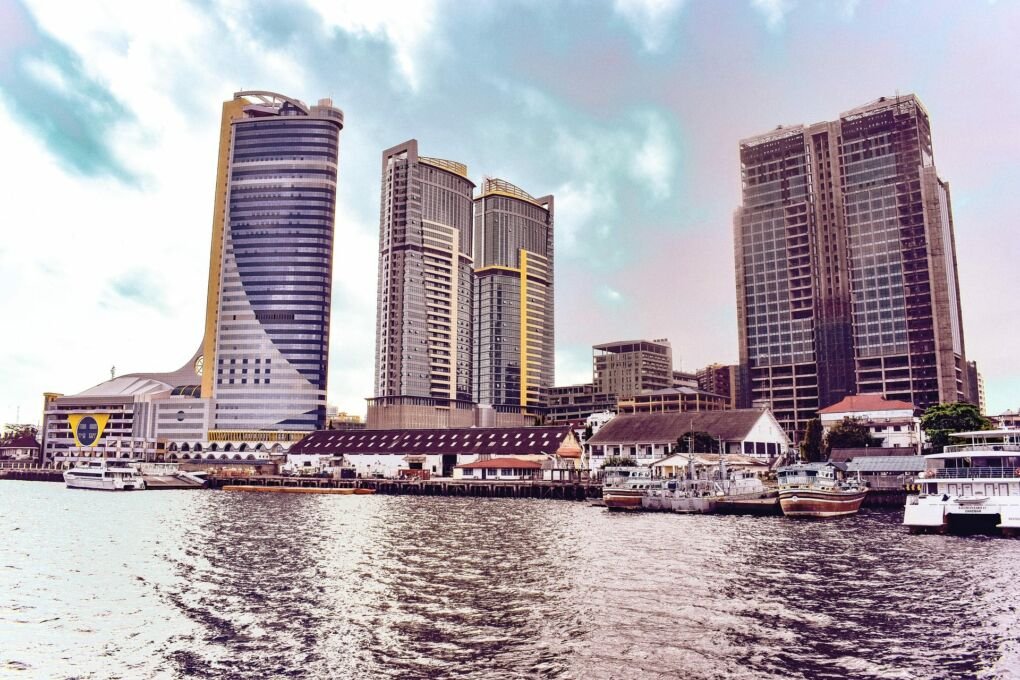 Dar es Salaam, a city in eastern Tanzania, is the largest city in the country. It's also the largest Swahili-speaking city in the world and its the birthplace of many great men in Africa's history.
Mount Kilimanjaro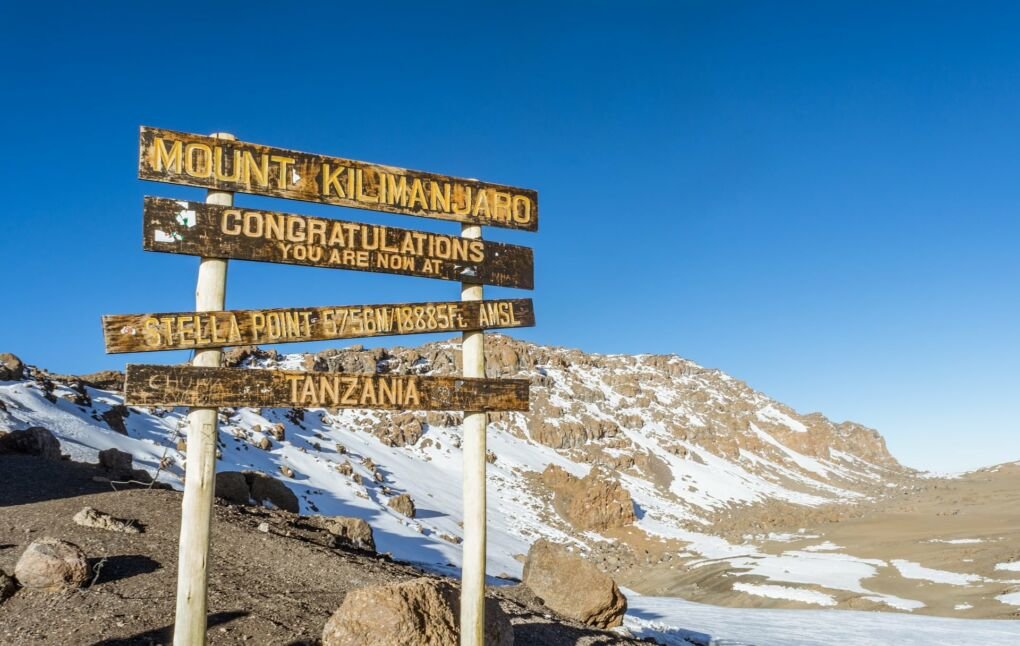 Africa's highest and most iconic mountain is located in Tanzania. The best time to climb Kilimanjaro in July to October or January to March dry seasons.
Climbing Kilimanjaro can only legally be done with a licensed mountain operator as well as taking one of the pre-determined routes on the mountain. Treks are most commonly carried out with groups of 15 or more and they are accompanied by local staff; porters, chefs, and the most important, the guide.
You need to be mentally and physically ready for this climb and people often spend years preparing. Many people have also died on the mountain.
The cost varies on the tour company but can cost between $1000 – $4000. It's also important to check the official Mount Kilimanjaro website for updated entry fees.
Pemba
Due to its fertile soil and lush, green hills and dense vegetation, Pemba Island is also known as the "Green Island." There is plenty of woodlands, mango trees, and huge clove plantations on this untouched island.
A third of the population depends on small-scale farming and fishing (rice, garlic, cinnamon, bananas, cassava). Pemba is overshadowed by Zanzibar, its larger neighbor to the south. Although the islands are separated by only 50km of the sea, relatively few tourists cross the channel.
Zanzibar
Zanzibar is a cosmopolitan hotspot and a port city in Tanzania. Its long history with Arab rulers, Indian workers, Portuguese traders, and European colonizers have created a unique blend of traditions, cuisine, music, dance forms, and art.
There are many things to do in Zanzibar, it's truly a tropical paradise that dreams are made of! It's an archipelago, and other known islands are Pemba, Mafia, and Fanjove in the Songo Songo Archipelago.
---
Amazing African Travel Guides
---
Tanzania Travel Insurance
Use travel insurance while visiting Tanzania so you are covered for theft and medical expenses. There are a lot of adventurous activities to do in Tanzania, and it's best to have peace of mind while driving, hiking and trying some of the best food in the world.
Find out why I recommend World Nomads, check out my World Nomads Insurance review.
Disclaimer: This article contains affiliate links. This means that if you make a booking after clicking on a link, I may receive a small commission at no extra cost to you!