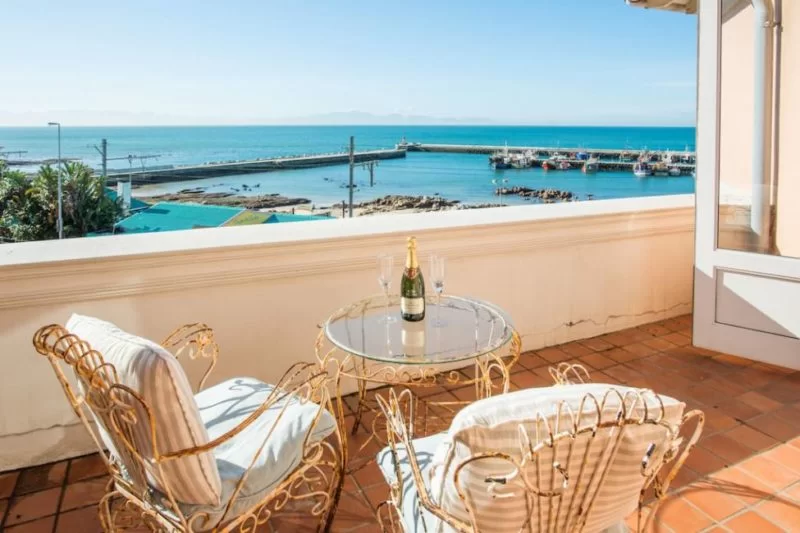 Cape Town has a lot to offer, as we're sure you're aware of – you're already on your way! Visitors are spoilt for choice: from Victorian City Apartments in the middle of the city, to cozy hideaways at the foot of table mountain, and ocean villas on the beach. The Airbnb Cape Town scene lacks nothing, but it is key to know what the safest neighborhoods in Cape Town are so you're sure for peace of mind when planning your perfect Cape Town itinerary.
Before we get stuck into some of the amazing Airbnb accommodation locations in Cape Town, lets cover a quick list of things you won't want to miss out on during your stay in the beautiful Mother City…
Safe neighborhoods in Cape Town
As someone who has travelled to Cape Town 5 or 6 times and spent more than 4 months living in various Airbnb's, I've never felt unsafe in the Mother City. That said, like every city around the world, some areas of Cape Town are most definitely quieter, more peaceful and safer than others and this guide will help you to pick the right area for you.
Gardens
This is the area I spent most of my time in while in Cape Town as it's a super trendy district, walking distance from the hip bars, restaurants and cafes further down Bree Street and Kloof Street. It's 100% safe in the day and while I did walk home by myself late at night on a few occasions, I probably would not recommend it. Uber (and taxis) are so cheap and readily available in Cape Town it's not worth risking your safety for a few euro.
If you're young and plan to party, then this is definitely the area I would stay in. It's also walking distance into town and an easy spot to start your hike up to Table Mountain and Devils Peak, so a prime spot for tourist apartments. It's also home to my favourite hostel in Cape Town, Ashanti Gardens!
Woodstock
This is one of the most creative districts in Cape Town, home to quirky eateries, cool cafes and every type of creative soul in Cape Town. In the daytime it's a hub of activity, with art galleries in old factories, garages converted into cafes and a lot of African and young designer fashion labels to drool over.
I have heard it's not "as safe" during the night, and you would never rick walking solo at night. Also, watch your purse and cell phone as muggings do happen regularly.
Camps Bay and Clifton
You probably won't find a cheap Airbnb Cape Town rental here as this is one of the richest areas in Cape Town. Watch out for Ferraris whizzing by, the most insane houses with spectacular views and infinity pools our front and some award-winning seafood restaurants lining the promenade.
Camps Bay is one of the best-known beaches in Cape Town, has pretty cool bars frequented by both locals and tourists weekends and if you can find an Airbnb within your budget here, you've hit jackpot, as it's beautiful, safe and wanderlust-inducing! If you don't mind walking up hill, you can also easily hike up to Lions Head and Table Mountain, making it one of the best places in Cape Town to be based. Plus…those sunsets!
Constantia
One of the richer, and safer, neighborhoods in Cape Town, Constantia is also one of the top wine producing regions in the Western Cape. If you're a wine lover and have plans to spend your days' wine tasting, then staying in a cute cottage in the Constantia Hillas will be ideal.
I stayed here for 2 nights and couldn't believe how quiet, peaceful and safe I felt. It doesn't even feel like you're in a city. Be sure to treat yourself to lunch at Beau Constantia one day – one of the top things to do in South Africa!
Places of interest in Cape Town
Located north of Camps Bay Beach in Cape Town, the two beaches are divided by a boulder formation that extends past the shore into the breakers. Glen Beach is well known for its beach-break surfing.
There is a lovely walk from Glen Beach towards Clifton 4th Beach that goes via Maidens Cove and Bachelors Cove. The beach is also located within walking distance of shops, restaurants, and cocktail bars along Victoria Road.
Table Mountain
Visiting Cape Town wouldn't be the same without making a trip up to the top of the Table Mountain Cableway. Enjoy sundowners from the highest spot in the city enjoying the beautiful views this Natural Wonder has to offer.
Beta Beach Cape Town
Once upon a time, this beach was Cape Town's 'secret cove'. It was popular among a small group of locals looking to avoid the crowds that occasionally descend upon Clifton 4th Beach.
However, this tiny patch of sand, nestled in the quaint streets of Bakoven has become increasingly popular . It's a jaw-dropping view of Lion's Head seems to attract a young, rather trendy crowd. And yes, they probably cycled to the beach.
Kirstenbosch Botanical Gardens
This famous botanical garden is nestled at the foot of Table Mountain in Cape Town (on the eastern side). The garden is one of nine National Botanical Gardens covering five of South Africa's six different biomes. A must see for any nature enthusiast!
The Old Biscuit Mill
A vibey, exciting, warm-hearted little village in the heart of Woodstock where talented people come together to create this home of pure heartfelt passion. Home to day and night markets, a variety of workshops and designer stores, delicious farm stalls, amazing restaurants as well as an inspiring line-up of festivals and productions – this Mill should actually be at the top of this list.
YOURS TRULY – Kloof Street
A magical location with a trendy vibe. This rooftop bar offers live music, the best pizza, greenery, fairy lights and a stunning deck overlooking one of the most bustling roads in Cape Town.
Airbnb Cape Town: My top picks
Before you book your Airbnb in Cape Town, you can get $30 off your first stay by signing up with my Airbnb link. 🙂
Quirky Courtyard Studio with Rooftop Dec

k
Looking for places to stay in Cape Town that aren't going to leave you too broke to splash out on the hippest coffee shops or mouth watering cuisines that Cape Town has to offer?
Then, this fully furnished and well-equipped studio apartment is for you. We think that Paul's home is quirky, great value for money and an amazing flat with everything you need. Also, Paul is a Superhost! This means he is experienced, highly rated and committed to providing you with a great stay.
This Airbnb near Rondebosch is situated in Rosebank village is characterised by leafy streets, romantic Victorian era housing and the picturesque Devil's Peak as a backdrop. It is (affordable) Airbnb accommodation at it's best. The space has it all: an open-plan living area with a double bed (and wifi); well-equipped compact kitchen area; and a bathroom with bath and shower.
P.S The space is quirky and the entrance to the 'stepped' bathroom is through a narrow doorway which may not be suitable for disabled people.
Our favourite part? The flatlet has direct access to a courtyard with interesting indigenous plants and a rooftop deck with a view of the mountain – bliss.
Price: R350 per night.
Airbnb Claremont: Avo Tree Studio Cottage
This lovely self catering Studio Cottage situated in the heart of Newlands is ideal for a business traveler looking for a home away from home, or a couple looking to break away.
The space is owned by a Cape Town working mum. With a passion for travelling and an eye for the outdoors and beautiful places, she has you covered. Check it out!
This quaint little cottage lacks nothing and has a studio bedroom (queen bed), ensuite bathroom, lounge area with comfortable couch & full kitchen. The courtyard has a beautiful mountain view.
Location is ideal: walking distance from Cavendish and the Newlands Rugby & Cricket Stadiums; a 15 min drive from the City Centre and Waterfront; and just 20 km from Cape Town Int Airport.
Our favourite part about this spot? Laundry can be the last thing on your mind for the duration of your stay: The cottage is serviced weekly and washing can be done for R80/load (excluding ironing).
Price: R350 per night.
Airbnb Sea Point: Central & Vintage Apartment
Natural light-filled & simplistic living space located in the central seaside district of Sea Point. What more could you want or need when looking for places to stay?
This affordable spot is walking distance from shopping complexes, trendy coffee shops and the popular Sea Point Promenade – an ideal location for sunset walks & cycling.
Centrally located in the beach suburb of Sea Point, this studio is the perfect retreat for the active traveler. The space can comfortably cater for 4 people with queen-sized beds, cozy living area, shower, bath, and toilet.
The fully equipped kitchen is perfect for foodies who love to cook, however, if you prefer to dine out prepare to be spoilt for choice. The area is dotted with irresistible restaurants.
What we love about this Cape Town Airbnb? Well, if cooking's not your thing, or you're in need of some TLC, then: inquire about their Private Chef or Masseuse (not included in the price).
Price: R500 per night.
Airbnb Cape Town Camps Bay: Room With A View
An ideal getaway for a couple or person travelling on their own.
This unit is on one side of the apartment, separated from the other separate unit by the hall, kitchen, and living area.
The hall, kitchen, living areas are shared with the other unit – so if you don't mind sharing the basics while having your own beautiful view in your own unit, then this one is not to be missed!
Why not rent both rooms for a combined couples retreat? Your room: a private space in an apartment on the top floor of a house with direct access from the street, situated on the slopes of Table Mountain with never ending views.
Your bedroom has direct access to a balcony with panoramic views and guests can make use of an open plan kitchen/lounge area.
Finding places to stay with a view like this isn't easy, so we advise making sure to book your slice of heaven at Kathy's for the most amazing sunsets. The spot is extremely comfortable, and will feel just like home (well, home with a prime location and ocean views).
What we love most about this one? The sunset opportunities of course! There is also a cleaning service available daily on request for an extra fee.
Price: R500 per night.
Airbnb Kalk Bay: Haven Bay Apartment
This stunning apartment has uninterrupted views over Kalk Bay harbour and False Bay. Situated in a charming village close to a great selection of restaurants and coffee shops.
Kalk Bay is known for for having some of the world's best beaches, a number of child-friendly tidal pools and numerous hiking trails – all within walking distance of this great getaway spot.
The spacious and elegant rooms of this amazing Kalk Bay Airbnb will enchant you. Situated in a secure complex with 24 hour security. Overlooking the quaint little fishing harbour of Kalk Bay, this home has modern comfortable furnishings and spectacular views over False Bay.
In the late winter and autumn months, the Southern Right whales come in to calve – you'll be treated with daily displays of them breaching, and at night you'll be able to hear them blowing and slapping on the water: a special treat you won't forget!
What we love most about this one is that it has the potential for a great family or couples getaway and you will have access to the entire home, swimming pool and facilities in the complex.
Price: R1050 per night
Airbnb Bloubergstrand: Stunning Ocean Views
This 2 Bedroom self-catering apartment has stunning ocean views from every room and will have you feeling relaxed in no time.
Walking distance from the beach, yet just outside the hustle and bustle of Cape Town City Centre – this one is for the expert relaxers that still want to explore the Mother City. Located about an 8 km drive from the city centre.
This location is perfect to enroll in some surf lessons!
Fantastic ocean sunsets can be enjoyed from the large open plan living area, as well as views of Table Mountain, Lion's Head (an amazing hike, check it out), Robben Island (history lovers will love this one), as well as the Milnerton Lighthouse, lagoon and Woodbridge Island.
What we love most about this spot are the iconic views of Table Mountain & lagoon with flamingos!
Price: R1250 per night
Airbnb Constantia
Constantia Klein Loft is situated in one of the most exclusive parts of Upper Constantia and surrounded by the tranquillity of Groot Constantia, Buitenverwachting and Klein Constantia Wine Farms. The is loft beautiful and perfect for a couple.
This luxury Airbnb has all the bells and whistles, from His & Hers BICS, fully equipped self-catering kitchen, a washing Machine, Fridge/Freezer to 100% Cotton Percale Linen.
Vanessa's cottage is beautiful and cosy, while still being airy and spacious!
What we love most about this one? Access to the 19m swimming pool!
Price: R740 per night
Other Notable Airbnbs in Cape Town To Consider
Cape town is surrounded with fantastic wine tasting opportunities, and Durbanville is one such spot. This wine route makes this Airbnb Durbanville something you should consider for a one night stay – there's nothing better than a quick Uber ride home after a day of wine tasting.
Alternatively, if you want a plush apartment close to the center with INSANE views of Cape Town and Table Mountain and a swimming pool on the roof, I stayed in this sweet Cape Town Airbnb for a week and absolutely loved it! The guys that checked us in were amazing and its office a coffee place that won best coffee shop IN THE WORLD!!
Conclusion
Cape Town. A place where culture, cuisine, and landscape meet in a magical collaboration of must-sees and must-dos. There's nowhere quite like it. We hope you'll check out some of our top spots in Cape Town and enjoy what these locations have to offer!