They say "good things come in small packages", and when in comes to the top French cities, this couldn't be more correct. The picturesque towns of Annecy and Clermont are a nature lovers dream, as well as being some of the most picture-perfect destinations in all of France.
I hope this article will tempt you to visit either one of both of these picturesque cities nestled in the French countryside and have you planning an epic adventure to France this summer.
Annecy – A Real Life Fairytale Town
I want to start with Annecy as this fairytale town was one of my favourite places to visit on my trip to France 2 years ago. While you may think you haven't heard of this town in the Rhone Alps – you've probably come across to before as it usually gets a mention in every article out there listing the "most beautiful towns to visit before you die".
It's the kinda of town that you arrive to expecting old architecture, cute streams running through the town centre and a kaleidoscope of flowers adorning stone balconies and flower boxes – but what's you'll find is so much MORE than that.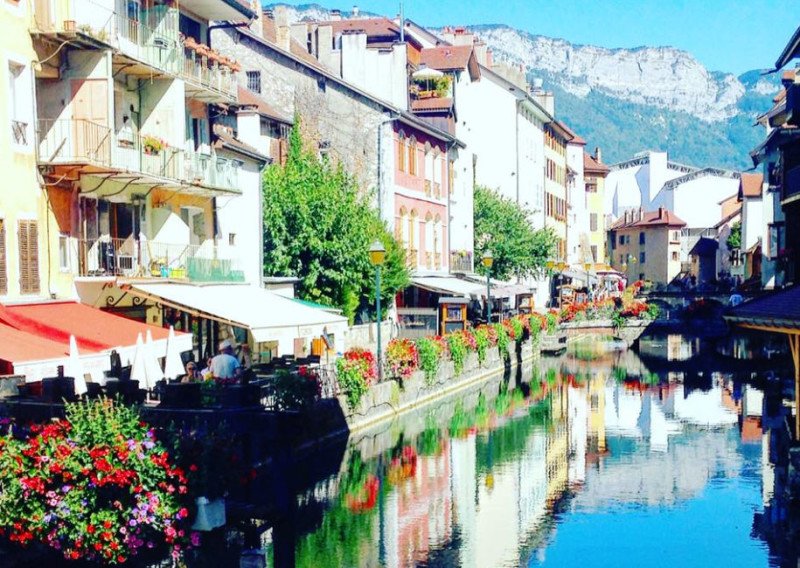 First off, Annecy has no shortage of amazing places to stay – choices to fit every budget. But if you've saved a little and don't mind blowing the budget, you can actually spend a night or two in a stunning French Chateau overlooking Lake Annecy. This historic hotel, L'Imperial Palace, comes with panoramic views, is just walking distance from the town and will have you feeling like a King or a Queen.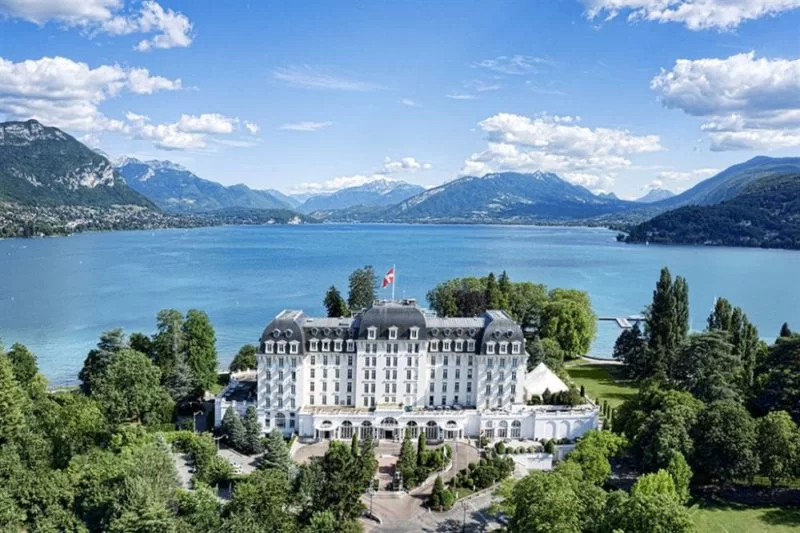 Right next to this grand hotel is Lake Annecy, one of the highlights of any trip to this region. Summer or Winter, Lake Annecy and surrounding areas are popular with nature lovers – be it to go walking or hiking in summer, or to hot the ski slopes come December.
A walk around this cobalt blue lake – one of the clearest and bluest you'll come across anywhere in Europe – is a must as you'll pass some beautiful countryside residences, happy locals enjoying a morning cycle and you'll be surprised with the bird and wildlife you may encounter.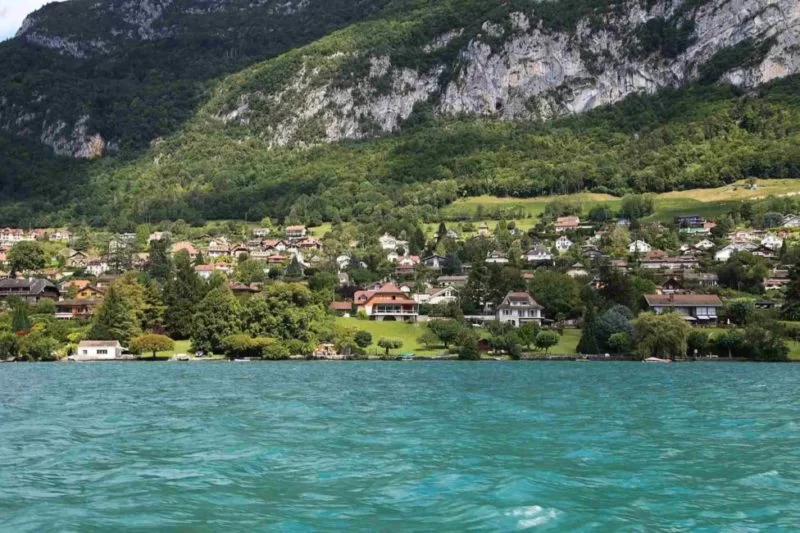 If you don't fancy walking there are also brilliant boat tours that will take you on a loop of the lake – or you can hire your own kayak or paddle boat. Be sure to look out for the castles to be found on the far end of the lake – they are quite spectacular!
Annecy town itself is a charming destination in its own right and is known to be a photographers dream. You'll be snapping pics around absolutely every corner, as the houses are adorning with hanging flower baskets and many shop fronts are painted beautiful pastel colours making the town feel as if it's plucked straight from a fairytale book.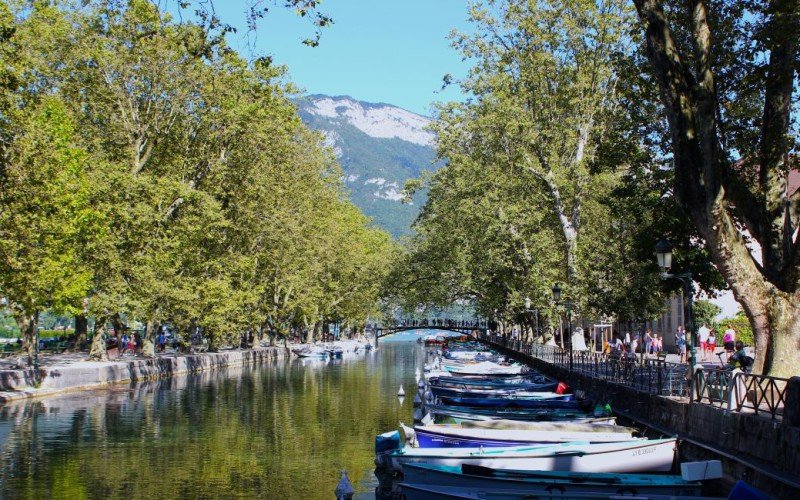 The town market is full of the usual French delights – from saucisson to about 20 different varieties of mouth-watering French cheeses. Stop off at the bakery for some freshly baked pain, grab yourself a bottle of French wine, and maybe some chocolates at the local chocolate shop and you're all set for a lunchtime picnic by the lake! Still peckish? Be sure to stop off for ice-cream at one of Annecy's many delicious ice-cream shops such as Glacier Des Alpes.
Feeling adventurous? Annecy also happens to be one of the most popular spots in Europe to go paragliding. It even plays host to the World Paragliding Championships and there are many locals outlets where you can sign up for your first jump!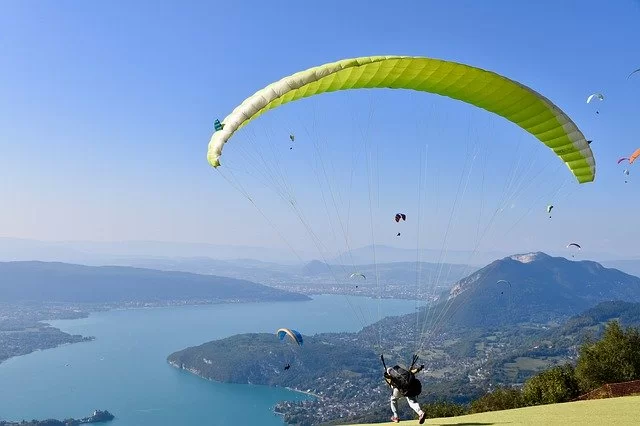 As with many towns close to the mountains in France, you'll quickly discover that Fondue is the food of choice here and despite being guaranteed to make you fat, I'm sure you'll crave it more than once during your visit to this picture-perfect destination.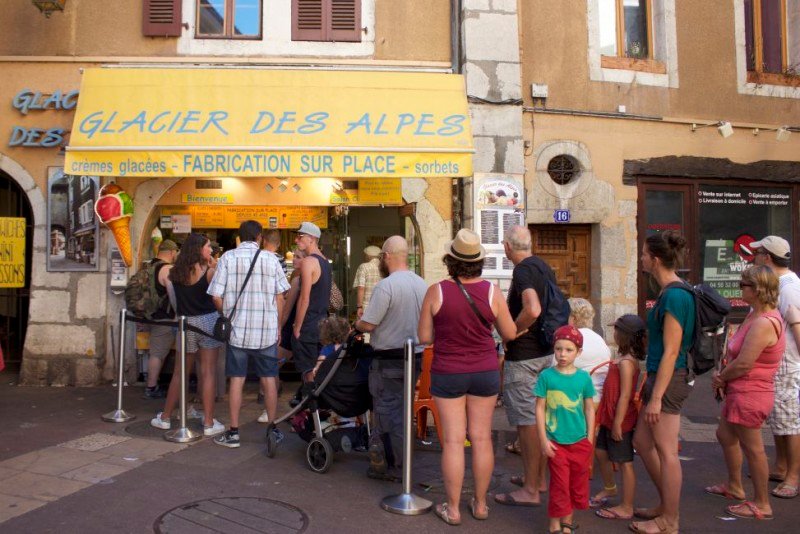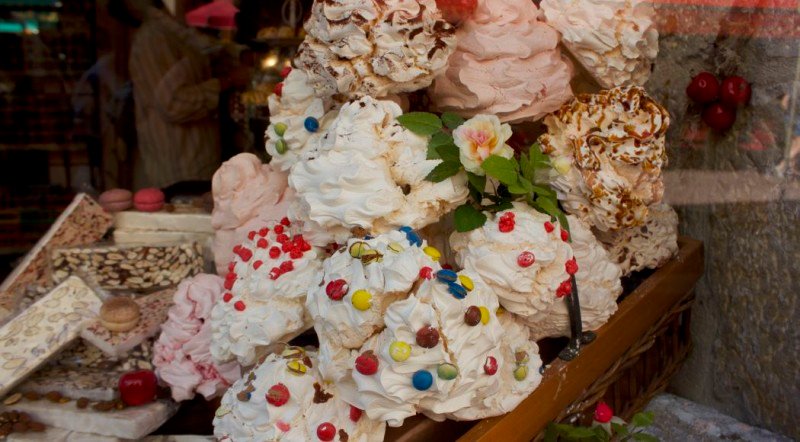 Beautiful Clermont – a town in the mountains
For the keen hikers and mountain-lovers, and anyone with a sense of adventure, basing yourself in Clermont-Ferrand and exploring the surrounded Volcanic region is the kind of trip you won't be forgetting anytime soon.
You can start your visit by exploring the pretty town – which is jam-packed with attractions to bring out the creative in you, such as art galleries, live music venues and rock festivals. The city is sometimes known as the "Liverpool of France" as it's home to over 800 artistic groups and is home to many art and music festivals each year.
Clermont-Ferrand Cathédrale dans la perspective du Puy-de-Dôme.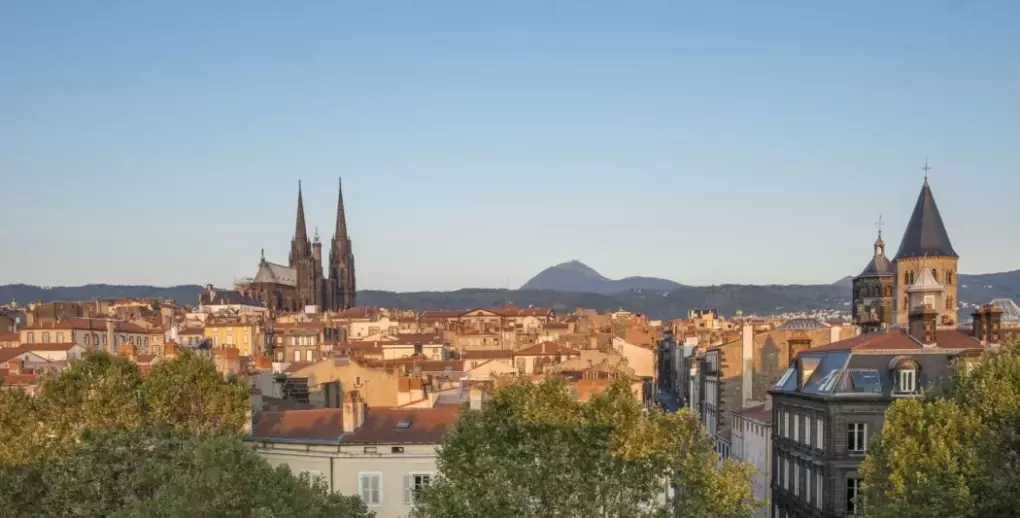 For the culture vultures out there, the city has some fascinating museums and exhibitions to visit, open throughout the year. Spend a day checking out the Roger Quilliot Art Museum, Musée Bargoin (with its cool light displays) and Musée Lecoq which is dedicated to local bird and wildlife and a great place to visit for families.
View this post on Instagram
View this post on Instagram
Once you've had your fill of art and culture, it's time to put your hiking boots on and go for a little adventure. Clermont-Ferrand is just a short distance from the Chaîne des Puys – a UNESCO World Heritage site home to 80 dormant volcanoes.
The hiking here is breathtaking and if you hike to the top of Puy de Dôme, the highest volcano in the region, you'll have a panoramic view of all other volcanos and feel as if you're above the clouds and on top of the world!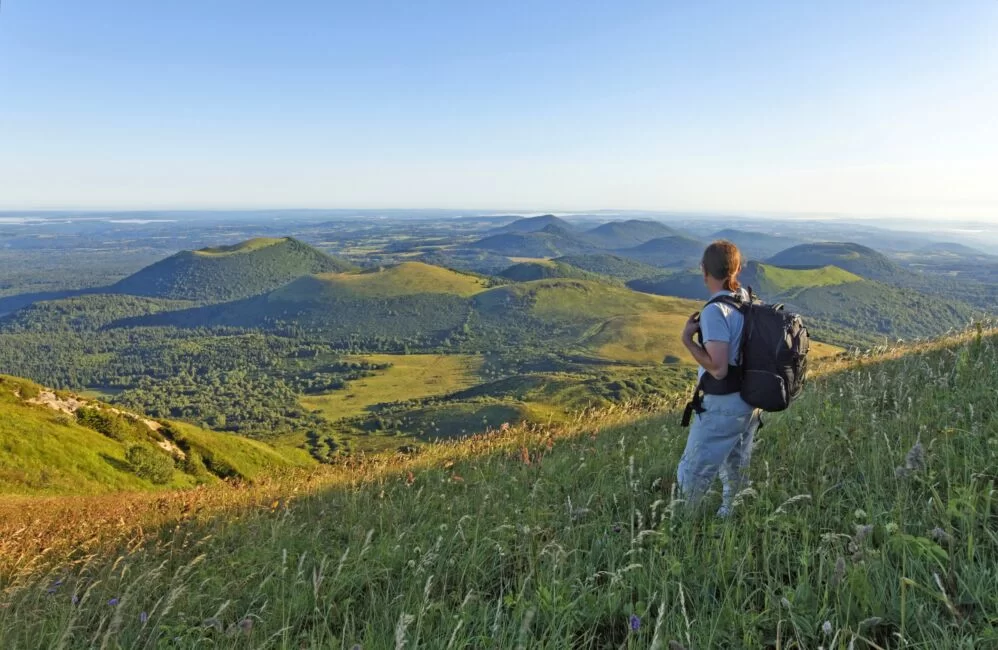 For the foodies amount us, you'll love St Pierre covered market in Clermont, open Monday to Saturday, where you buy all sorts off local produce including charcuterie, cheeses, jams and wine from the local region – a must in this part of France!
There are also many great restaurants to be found, which is good considering this city is home to Michelin – the famous tyre manufacturer and also the company that founded the famous Michelin Guides and Michelin Star rating for the world's top eateries.
You can also visit L'Aventure Michelin – an interactive centre to learn all about the history of Michelin Tyres – and see if you can spot a wheel made for the US Space Station taking pride of place outside the centre.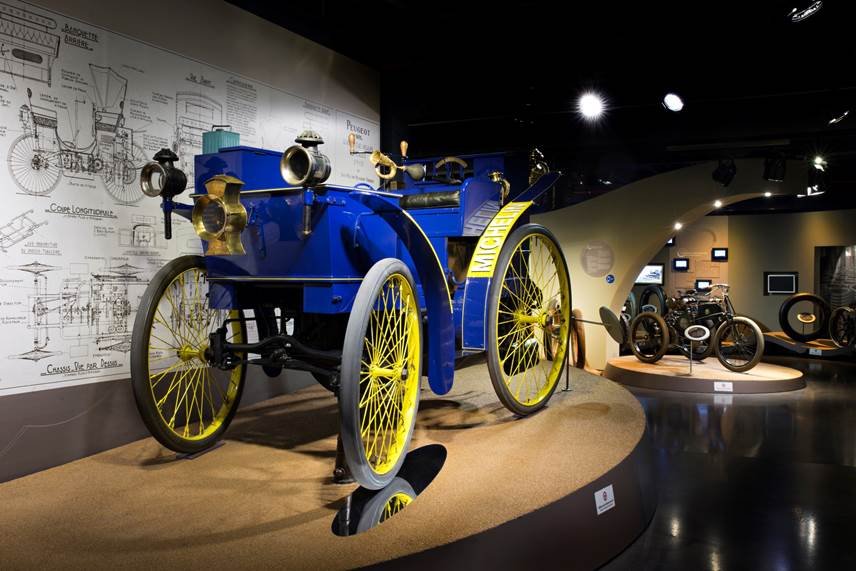 Both Annecy and Clermont can be visited by either driving to taking the train from Lyon or Paris, which will take 2 or 3 hours depending on where you're coming from. There's so much to discover in both cities and they have a little bit of everything to satisfy all travel tastes. Why not plan a trip to one of these Top French Cities this summer and treat yourself to a real adventure!
NOTE: This article is a paid partnership with Tourism France as part of their Top French Cities campaign.