So you want to travel and make money while in the road? I have shared some ideas on how to travel for free and how to make money while traveling and now I'm talking to people who are doing just that to get their tips on how you could also make your dreams of a digital nomad lifestyle a reality!
How to travel and work as an AuPair abroad
This interview, I spoke to Marion Dünser. I met Mary in New Jersey in 2016 and we are still in contact today. Mary is from Austria and has worked as an aupair in 3 countries and also traveled to 18 countries. You can follow her adventures on her instagram or YouTube Channel.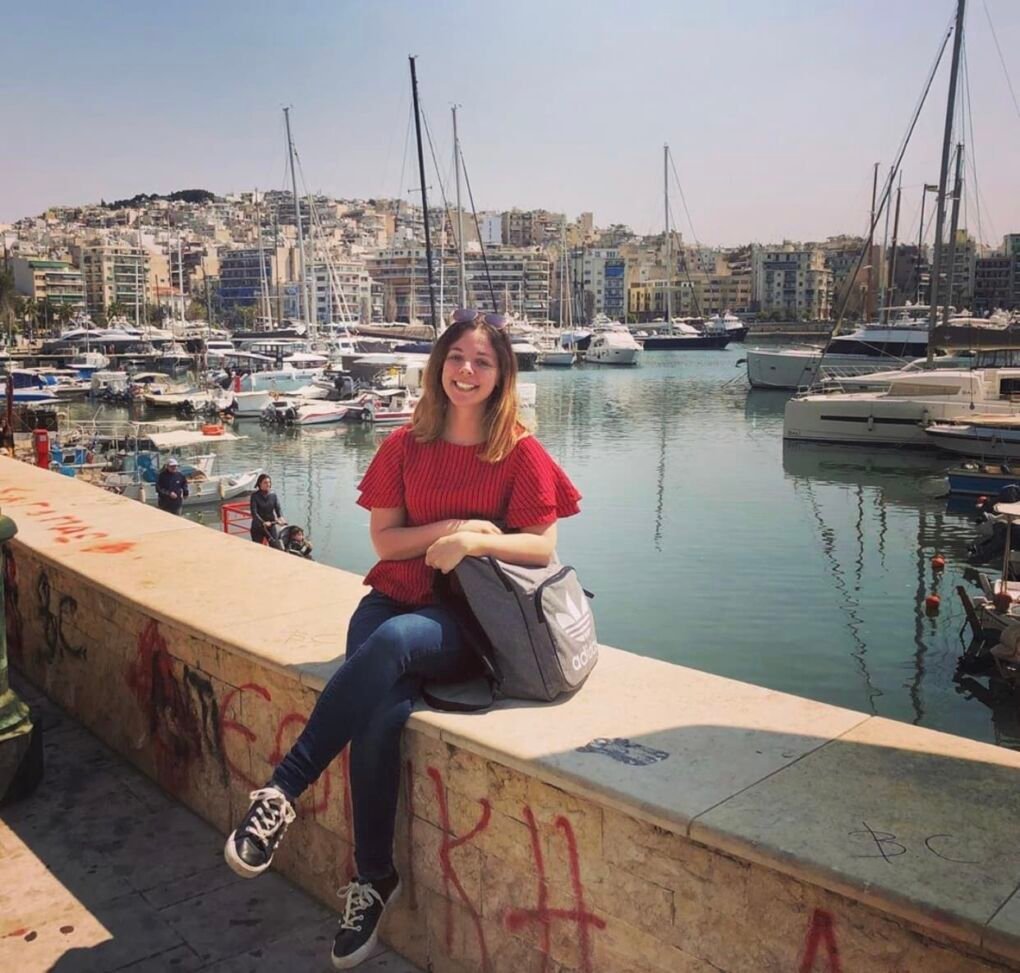 What is an AuPair?
An Au Pair is a person from a foreign country who offers childcare to family in exchange for a cultural experience, a safe home and a weekly stripend.
The great thing about au pairing is not just being able to live cheaply in another country. What stands out even more is the possibility of getting to know the country and the people as they really are. And how could you better become familiar with life in your dream country, with the culture and the language, than by living with a host family that comes from there? As an au pair you're part of a family, a temporary big sister or big bother taking care of littler ones and helping out with household chores. You receive pocket money for what you do and have room and board at no cost with your new family.
What's the best thing about being an aupair?
For me personally it is living for free, getting most of my food for free and have the possibility to travel a lot. Back in the US I was able to travel once a month with very few exceptions.
But nothings perfect right? Are there any downsides?
Of course there are downsides about it like in every other job. For example it's hard to explain a kid that you are "off work" but you want to be at home, in your room and relax. It's not a job that offers a lot of privacy since you live with a family. If you take care of little kids it can be quite noisy during your off times as well.
How did you get started?
My start was a little bumpy I must say. First, I went to France for a month but the family wasn't a great fit so I left them. I didn't want to quit so I gave it another try and I went to the USA where I stayed for two years and had the best time of my life. It was like starting a new life, from the beginning, everything was amazing and you can decide how you wanna live it. It was just the most amazing experience ever!
What do you wish you had known before you started working as an aupair?
Take into consideration the number of children, if they have any medical issues and your duties, the families personality and location. Before I started I wasn't quite aware of the fact that each family has different expectations, and the role of an Au Pair is to help the family, basically like Mary Poppins. Also, parents raise their kids is different in each country and you will have to learn to adapt to the environment quickly.
Do you need any qualifications to do this job?
To start as an Au Pair you need to have a specific amount of childcare hours meaning you should have worked with kids before. That can be babysitting, an internship in a kindergarten or similar, summercamps, private lessons etc. Some families require a drivers license as they will provide a car and you will need to drive the kids around. Most families require aupairs to provide a criminal record check and some might even require a first aid certificate.
How much do you generally make per month (in USD)
When I started in 2015 in France I only got about 450$ a month which was not much at all. Especially because I lived in a small town where there was nothing to do and I always took the train to get to the next city. Starting in the USA in 2016 I got about 200$ a week, so 800$ a month which at that time was quite much for me. After my first two years my pay increased and I made like 1300$ a month. Now, as a Nanny my pay increased again and I'm making about 1500$ a month.