Wondering what are the Best South African National Parks? South Africa is home to some of the world's beautiful and most endangered plants and wildlife. We have a total of 22 National Parks spread across our nine provinces.
All our national parks are managed by South African National Parks (SANParks), the country also has many private game reserves and guests are spoilt for choice when choosing the best national parks in South Africa.
The South African national animal is one of the fastest in the world and found across most national parks and game reserves. There are many safari experiences in Africa for travelers on ANY budget.
Here are the best national parks in South Africa:
List of National Parks in South Africa by Province
Limpopo Province

Kruger National Park
Mapungubwe National Park
Marakele National Park

Free State Province:

Golden Gate Highlands National Park

Western Cape Province:

Agulhas National Park
Bontebok National Park
Karoo National Park
Table Mountain National Park
West Coast National Park

Northern Cape Province

Ai-Ais/Richtersveld Transfrontier Park
Augrabies Falls National Park
Kgalagadi Transfrontier Park
Mokala National Park
Namaqua National Park
Tankwa Karoo National Park

Eastern Cape

Addo Elephant National Park
Camdeboo National Park
Garden Route (Tsitsikamma, Knysna, Wilderness) National Park
Mountain Zebra National Park

Kwa-Zulu Natal Province:

Drakensberg National Park (uKhahlamba Park)
Best South African National Parks
When planning a trip to South Africa, it's important to research and decide what kind of safari experience you would like to have! There are places that offer self-guided driving safari or drive with a guide, helicopter safari, horse riding safari and even hot air balloon safari.
There are budget game drives, places where you can come for a day trip, and places where game drives are exclusive for guests staying on the property. Speaking of property, there are different accommodation options from camping to luxurious five-star all-inclusive accommodation. Doing your research beforehand will help ensure a great experience.
Kruger National Park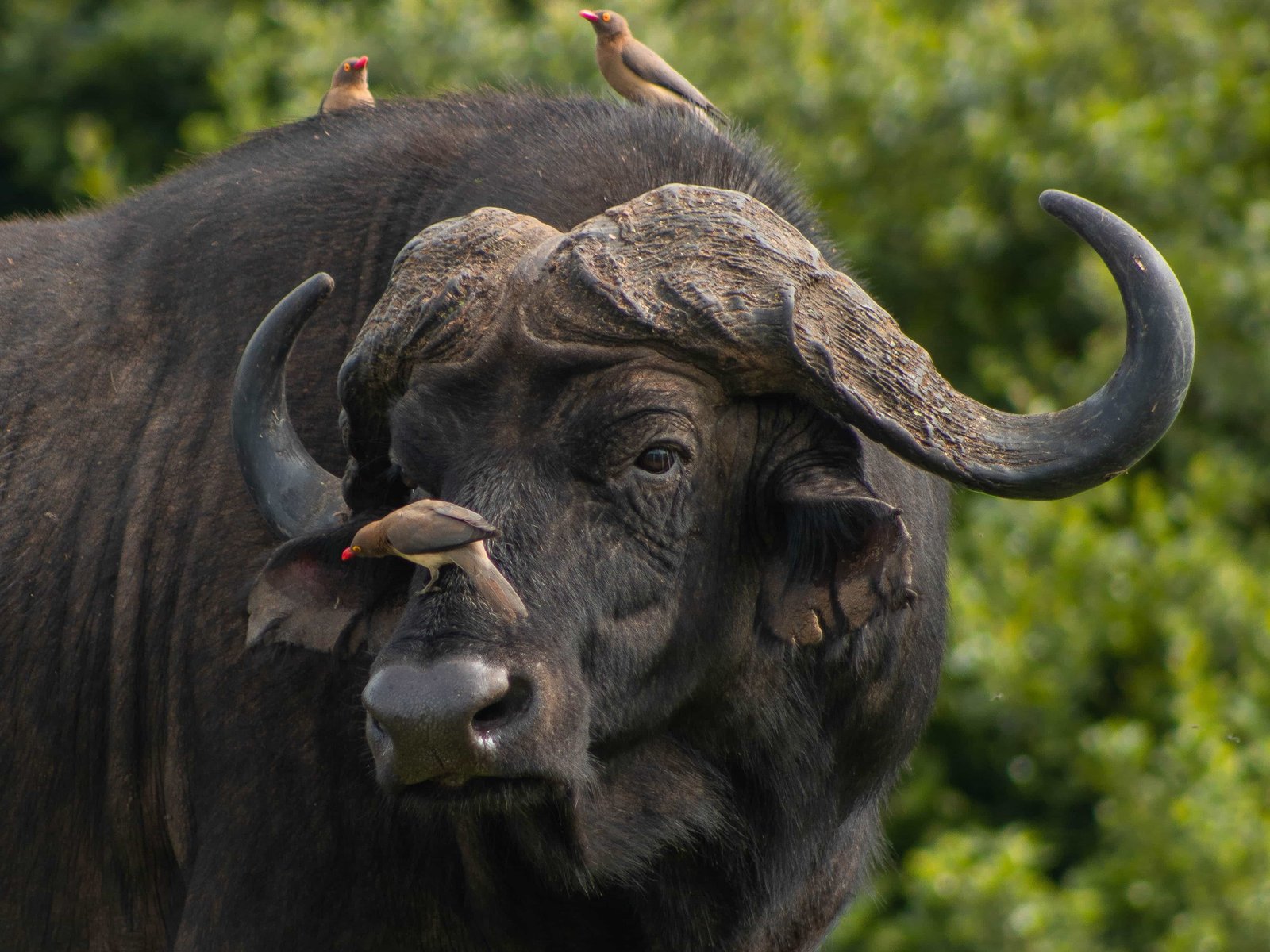 The Kruger National Park is one of Africa's largest and most iconic safari destinations, comparable in area to Wales or the state of New Jersey, and sharing open borders with several smaller private reserves as well as two transfrontier national parks in the form of Gonarezhou (Zimbabwe) and Limpopo (Mozambique). It vies with Cape Town as South Africa's top destination, attracting more than one million visitors annually.
Kruger National Park is famous because it's home to the Big Five. The Big Five is a hunting term that refers to the African buffalo, elephant, leopard, lion, and rhino.
Spotting the Big Five is, for most travelers, the primary goal while on safari but don't worry if you don't see all the animals, South African banknotes have a picture of Nelson Mandela on one side and one of the Big Five animals on the other side. So you can make some money home as a souvenir 😉
Addo Elephants National Park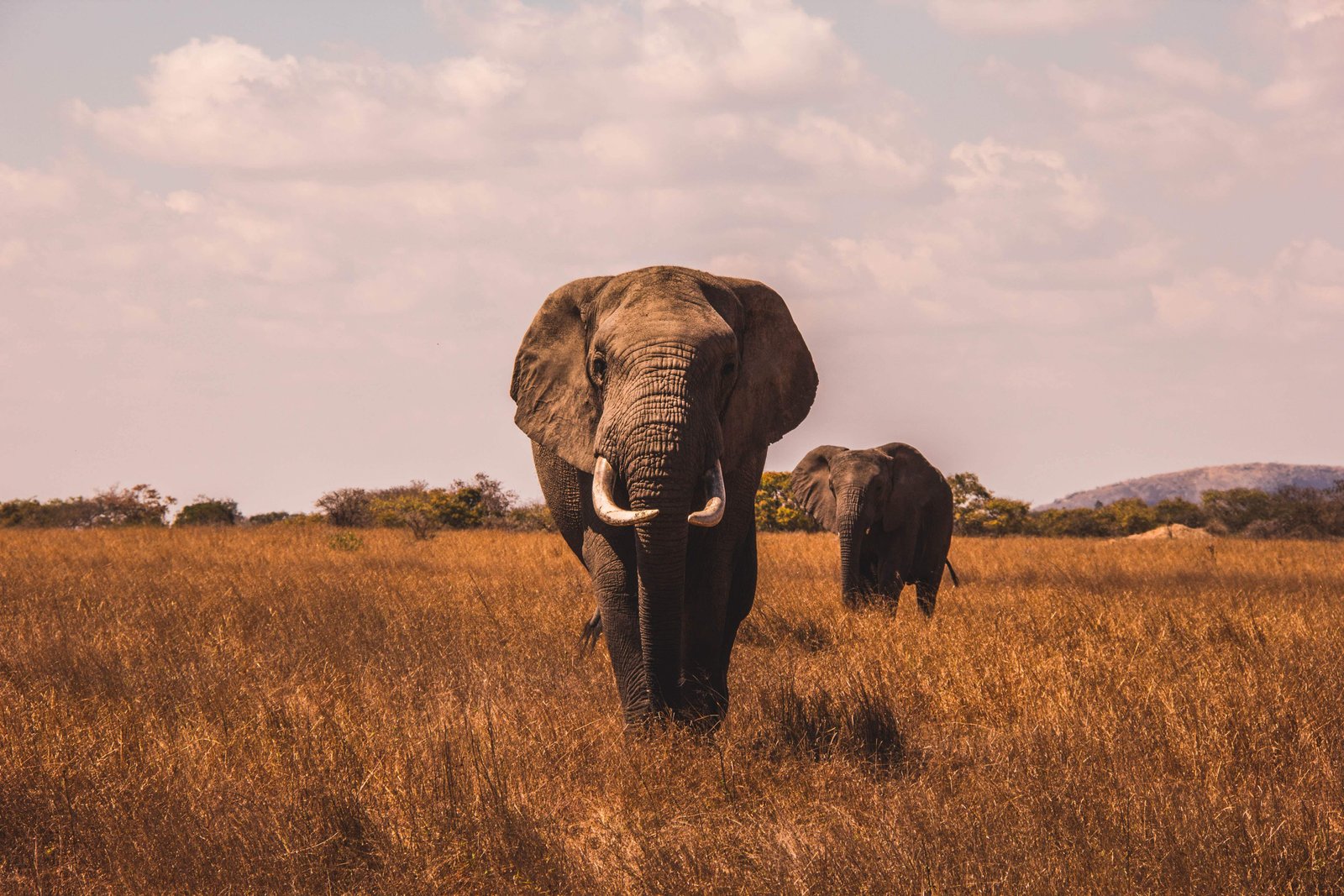 Home to one of the densest African elephant populations on Earth, Addo Elephants National Park is the third-largest national park in South Africa and one where all of the Big 7 ( elephant, buffalo, rhino, lion, leopard, whales, and great white sharks) can potentially be spotted.
It's one of the best places to see wildlife outside of the Kruger National Park. Now home to more than 600 elephants, there were actually only 11 when the park was founded in 1931.
How to get to Addo Elephant National Park
Situated just 40km from the city of Port Elizabeth. From JHB, take the N1 towards Colesberg, then take the N10 towards Cradock and Paterson and continue along the R342 to Addo. From Port Elizabeth, take the N2 for about 40 km to enter Matyholweni Gate or take the Motherwell off-ramp (after about 23 km) and follow the R335 to the left for about 52 km to enter at Addo Main Gate.
Things to do at Addo Elephant National Park
Guided and self-drive game drives
Hiking trails in the Zuurberg Mountains
Bird-watching at SASOL Red Bishop Bird Hide
Horse trails in the Zuurberg Mountains and at Addo main camp (so as to avoid encounters with the large game)
A self-drive 4×4 trail
Mount Zebra National Park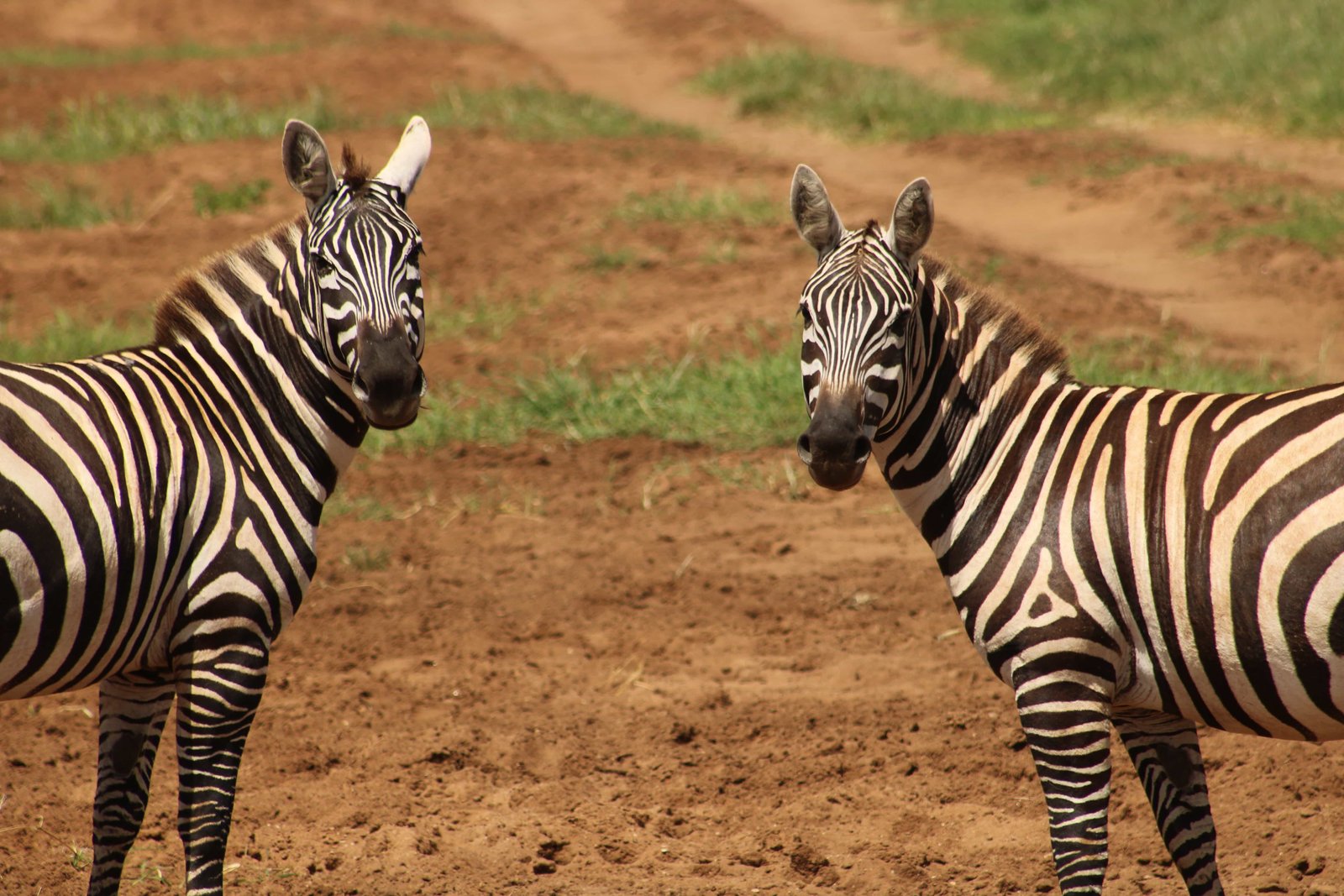 Mount Zebra is one of the Best South African National Parks to see zebras. This park protects a remnant population of the Cape mountain zebra. The species was almost on the verge of extinction, with only 100 in existence in 1937.
A recent expansion to over 28 000 ha has allowed the zebra population to increase to over 750 animals. Cheetahs were introduced in 2007, becoming the first large predators to roam the park in over 100 years, and lions were introduced in 2013, fulfilling an important role of mega predator in the ecosystem. This is one of the best national parks in South Africa!
Things to do at Mount Zebra National Park
Go cheetah tracking
Visit the San Cave Painting
Salpeterkop Hike to view Anglo-Boer war relic
Go on a self-guided 4×4 trails
Try and spot some of the rarer wildlife species such as aardwolf and bat-eared fox.
Ai-Ais / Richtersveld National Park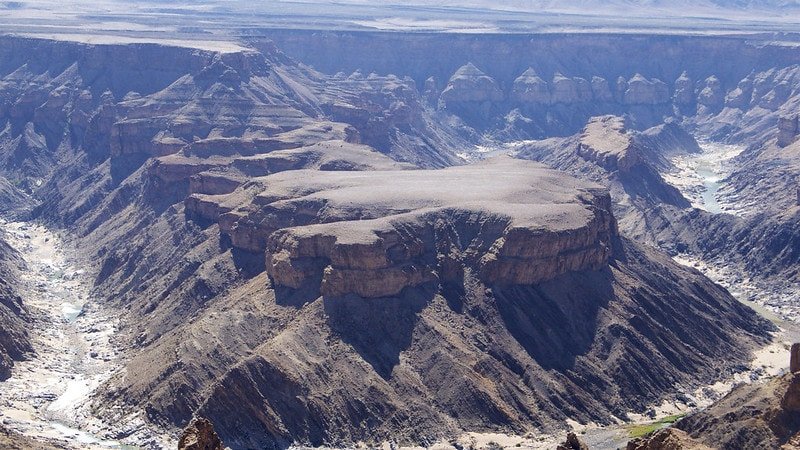 This is the largest mountain desert park in South Africa and nurtures 30% of all South Africa's succulent plant species.
One of the main features of the combined park is the world's second-largest canyon, the Fish River Canyon. At Sendelingsdrift, on the South African side, a pontoon has been established to ferry people and vehicles across the Orange River. Sendelingsdrift is a border post and entry to the Namibian side of the park (weather permitting, phone park).
In August 2003 an international treaty was signed between the Presidents of South Africa and Namibia to form the Richtersveld, Transfrontier Park. This has opened the way for border crossings within the Park between South Africa and Namibia.
Things to do at Ai-Ais / Richtersveld National Park
You can explore it from the comfort of your 4×4 or paddle the river, taking in the awe-inspiring, seldom-seen purity of a mountain desert wilderness.
Hluhluwe Imfolozi Game Park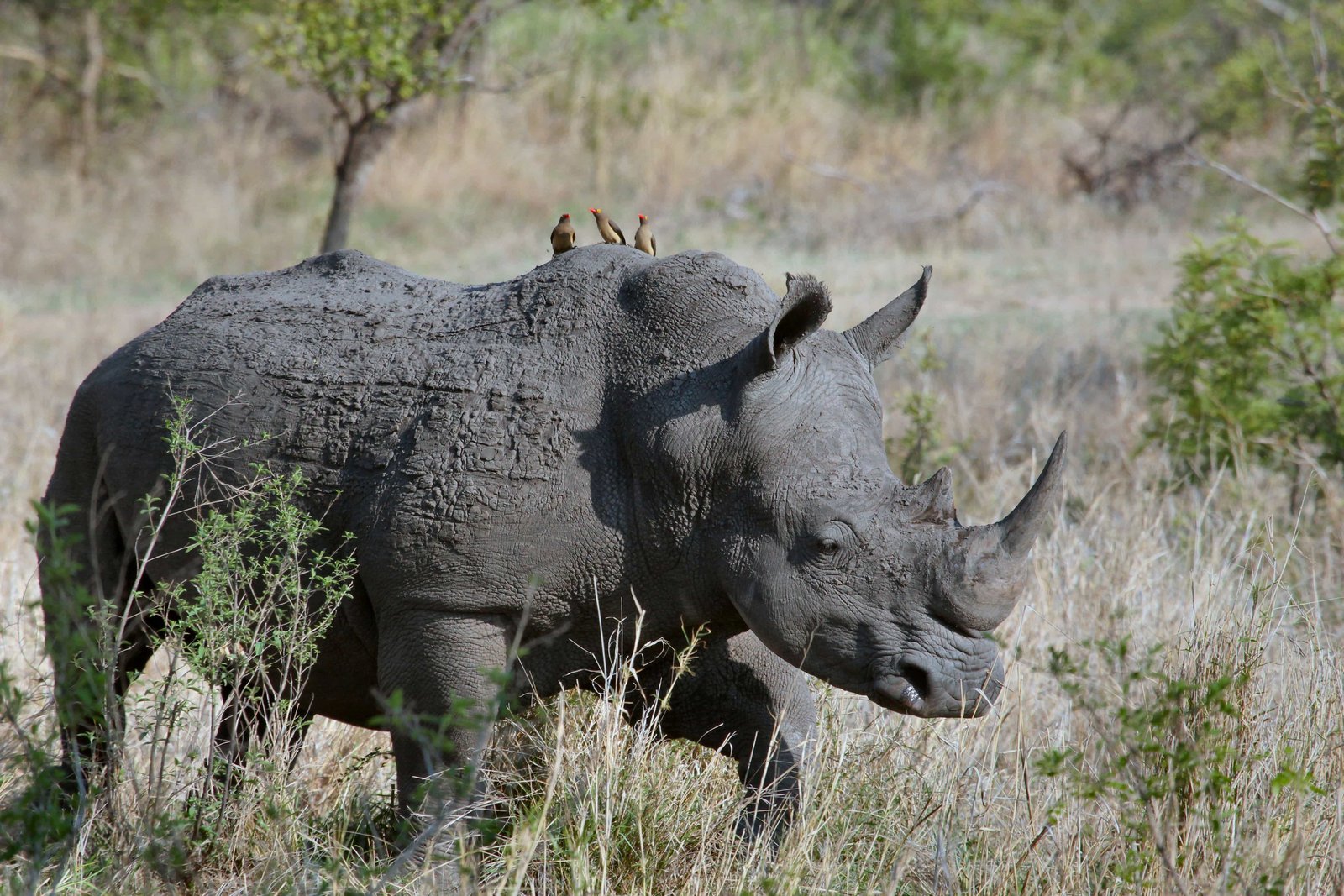 Previously used as King Shaka's private hunting grounds, today Hluhluwe Imfolozi Game Park is home to the world's largest population of white rhinos.
In fact, the park was originally set up to save this animal from extinction. There are now close to 2,000 of these animals at this park.
Did you know: When the Natal Parks Board was established at the end of the nineteenth century (1947) there where only 14 White Rhino left in the world and today, Ezemvello is the world's sole supplier of White and Black Rhino to parks, reserves and zoos across the world.
The park is the oldest proclaimed reserve in Africa. 96000 hectares in size (960 square kilometers) that's the same size as Netherlands Antilles while Hong Kong is 1104 square kilometers.
Namaqua National Park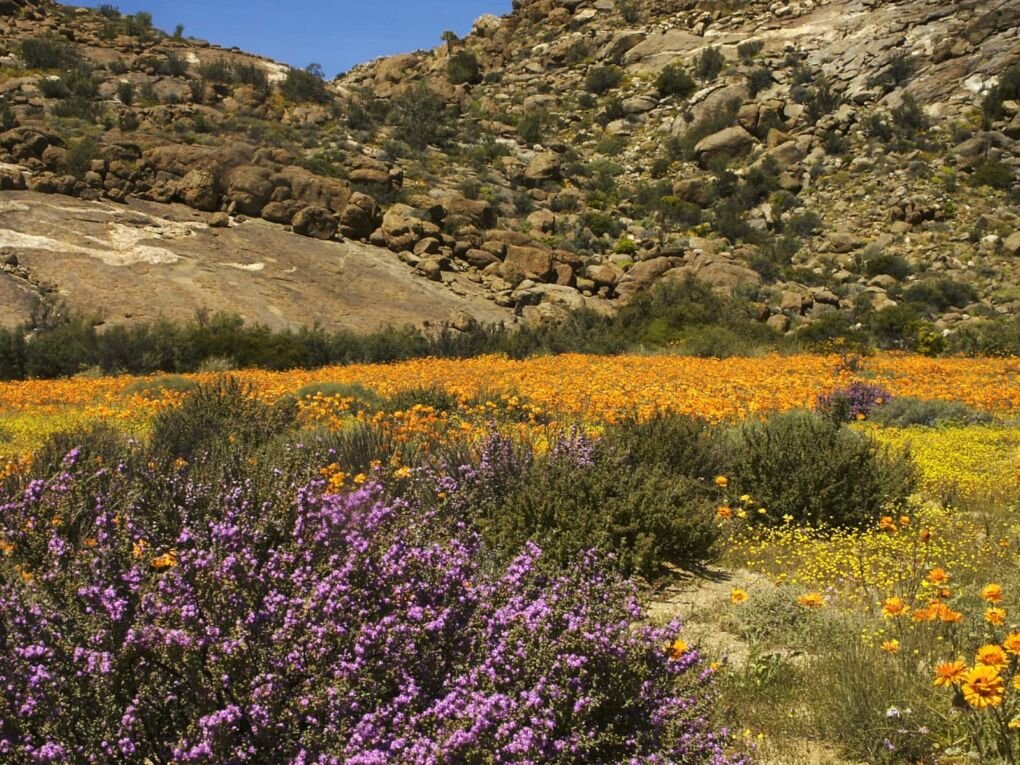 Namaqua National Park is a wildflower wonderland, and one of three biodiversity hotspots in South Africa.
Namaqualand falls within the winter rainfall region of South Africa. The highest rainfall period is between June to August. Average winter temperatures vary between 7 degrees and 19 degrees Celsius, while summer temperatures vary between 20 degrees and 42 degrees Celsius.
How to get to Namaqua National Park
The Namaqua National Park lies 21km west of Kamieskroon, which is 67km south of Springbok.
Turn off the N7 at the Kamieskroon sign, continue to the T-junction and turn left following the brown information board with the SANParks logo on it. You will go onto a gravel road.
Pass the Kamieskroon Hotel and, traveling west, you go under a concrete bridge. Keep on with this road until you reach the Park. Although the road can be a little rough, it can be traveled on with an ordinary two-wheel-drive vehicle.
Mapungubwe National Park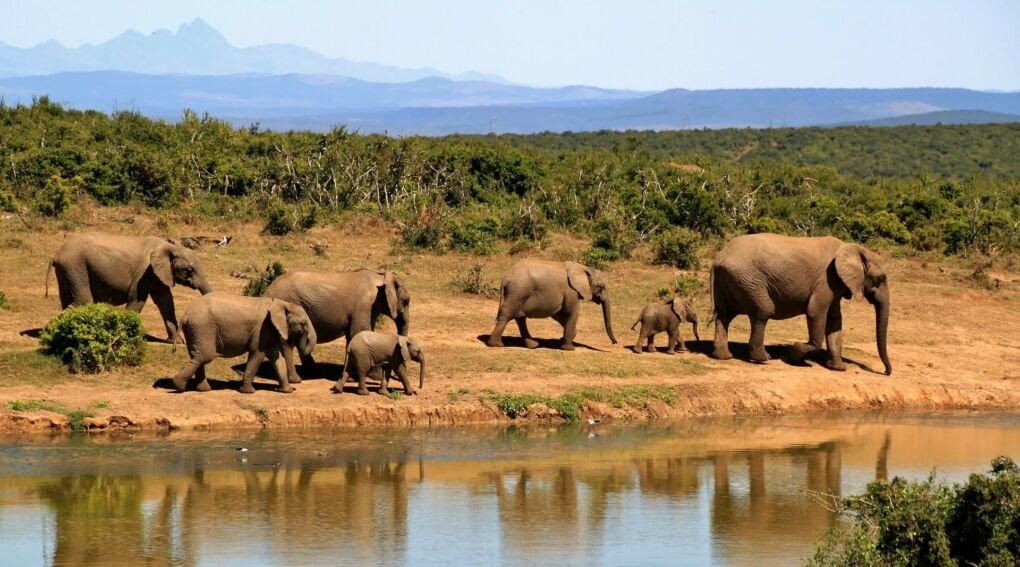 This UNESCO World Heritage Site is the ideal location for anyone interested in wildlife and birds, to those in search of serenity, identity, and the extraordinary history of this Park.
The park has outstanding botanical, ecological, geological and geomorphologic merit, with a range of vegetation types associated with the outcrop of cave sandstone, baobab trees, Karoo fossils and ancient rocks nearly three billion years old.
It is the only geological defined cultural landscape in the region that includes a full set of successive stages in the early history of this process. Its nomination completes a historical triangle from Mapungubwe to Great Zimbabwe and Khami that continues to influence African society today.
iSimangaliso Wetland Park
iSimangaliso Wetland Park (formerly Greater St Lucia Wetland Park) is one of South Africa's third-largest protected area.
Located on the east coast of KwaZulu-Natal, iSimangaliso a UNESCO Heritage Site. There's 280 km of coastline, from the Mozambican border in the north to Mapelane south of the Lake St. Lucia estuary, and made up of around 3,280 km2 of natural ecosystems.
The park's centerpiece is the vast Lake St. Lucia, home to large numbers of hippos, crocodiles, pelicans, and flamingos. Elephants, giraffes, and leopards inhabit the grasslands and forests of the nearby Western Shores and Charters Creek areas. To the north, Sodwana Bay is known for its colorful coral reefs.
Although this isn't managed by SAN Parks but by iSimangaliso Authority – it's a great wildlife region with over 18 parks.
Table Mountain National Park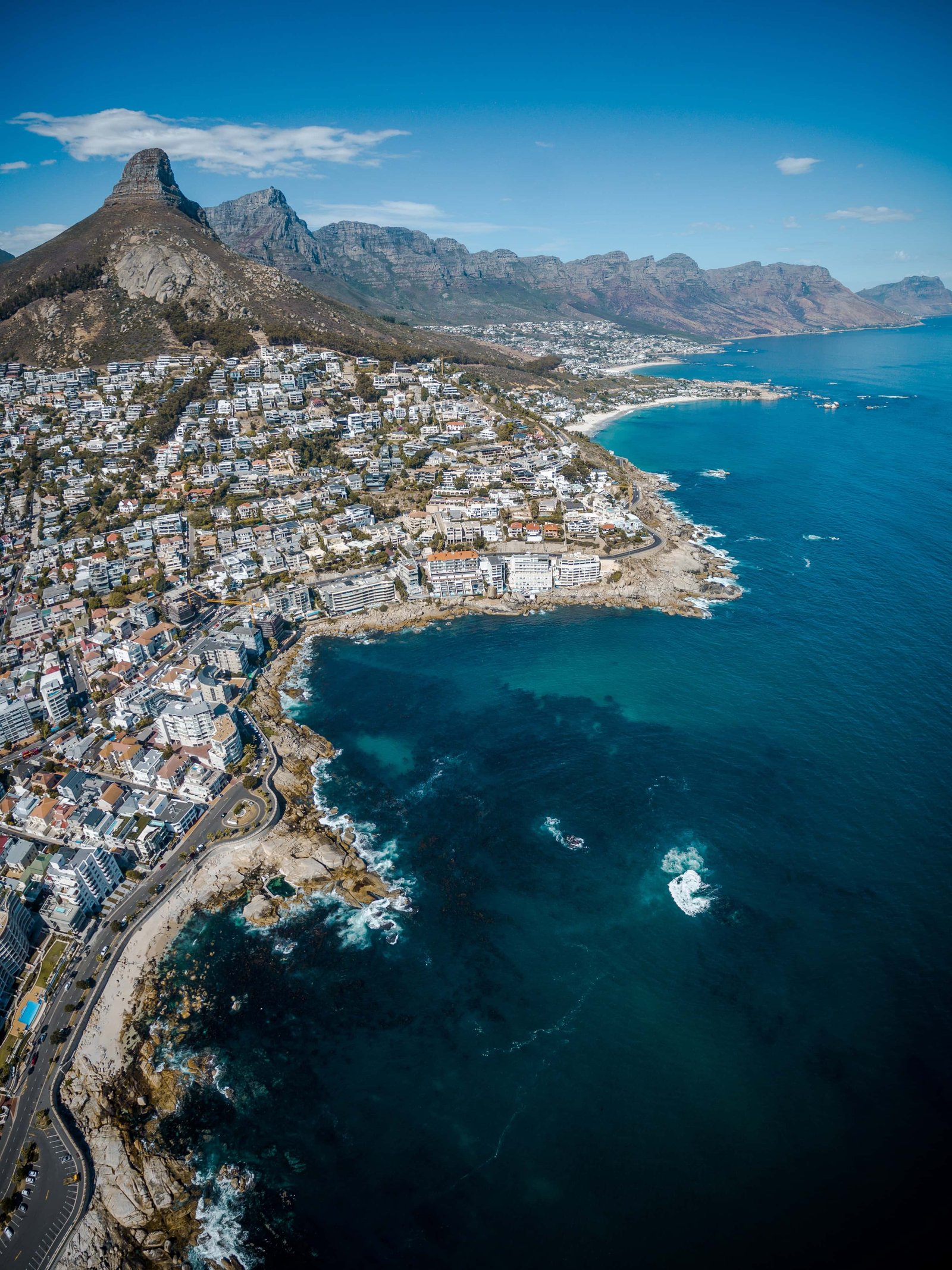 Table Mountain National Park is a UNESCO world heritage site and Natural New 7 Wonder of the World.
This magnificent mountain is one of the oldest mountains in the world. It's also home approximately 1470 floral species, many of them endemic to the area.
The mountain is an iconic South African landmark and you'll probably find Table Mountain on every "Things to do in Cape Town guide".
The best option for getting up the mountain is the cableway, or you can hike – but never do this alone for safety reasons. Choose a route best suited to your fitness level and experience. Preferably hike with someone who is familiar with the route.
Things to do near Table Mountain National Park
Beacon of Hope: This is the best place to visit from the breathtaking views and serene beaches to historic landmarks. The cliffs at the southern point, towering more than 200 meters above the sea, consist of three clearly defined promontories: Cape of Good Hope, Cape Maclear, and Cape Point.
Boulders Beach: Home to a colony of African Penguins, this beach is one of the most instagrammable spots in Cape Town! I also shared an in-depth guide on how to get there, costs, and things to know before you visit Penguin Beach.
Signal Hill and Lions Head: Signal Hill in Cape Town is a flat-topped hill that is situated next to Lion's Head. These are great viewpoints of the city. You can either hike or drive there!
---
More Amazing SA Travel Guides
---
Best Travel Insurance for South Africa
Use travel insurance while visiting South Africa so you are covered for theft and medical expenses. There are a lot of places of interest in South Africa, and it's best to have peace of mind while swimming, hiking and trying some of the best food in the world.
Find out why I recommend World Nomads, check out my World Nomads Insurance review.
Disclaimer: This article contains affiliate links. This means that if you make a booking after clicking on a link, I may receive a small commission at no extra cost to you!