If you are planning a trip or even considering moving to the US. This guide of the best cities to live in the US might be handy!
In a country of 3.8 million square miles, it isn't a surprise that there are some serious regional differences.
Just like when choosing the best city to live in Asia, you'll find major variations in everything from accents and dialects to laws and politics.
Summary: Best cities in the USA
Best cities to live in the USA for families – Buffalo, NY, & Nashville, Tennessee
Most scenic cities to live in the US – Portland, Maine, & New Orleans, Louisiana
Best cities to live in the US for expats – San Francisco, CA & Raleigh, North Carolina
Best place to retire in the US – Austin, TX
Overall Best city to live in the USA – Seattle, WA
Things to know before visiting or moving to the U.S
The US is one of the most picturesque and diverse countries in the world! With a vast collection of iconic attractions and many concrete jungles to explore, it's no surprise the country is one of the top places to immigrate. If you're thinking of visiting or even moving to the US, here's a list of important things to know:
The U.S. overtook Britain to claim fifth place in the World Economic Forum (WEF)'s ranking of countries best equipped to welcome tourists in 2019.
In 1783, the United States became the first country to gain independence from a European power.
The U.S has a population of 327 million (in 2019).
The U.S. flag has 50 stars on it, each representing a state in the union. Americans refer to their provinces/counties as "states".
When shopping, keep in mind that retail sales tax is not added until when you pay. The rate also differs from state to state, ranging from 2.9% in Colorado (the nation's lowest) to 7.25% in California.
Guns are important to Americans, their constitution states that they have the right to keep and bear arms. Don't be alarmed when you walk into a store and see guns hanging on the walls.
The legal drinking age is 21 and it's advisable to always carry your ID.
Welcome to the land of pounds, feet, and inches! Download this app to figure out the Imperial system.
Americans drive on the right-hand side.
The U.S bought Alaska from Russia in 1867 for $7.2 million, and in 2019 there were rumors of a US proposal to buy Greenland.
The bureau divides the US into four regions — Northeast, Midwest, South, and West — and nine subregions.

The Northeast includes Maine, New Hampshire, Vermont, Massachusetts, Rhode Island, Connecticut, New York, New Jersey, and Pennsylvania.
The Midwest consists of Ohio, Michigan, Indiana, Wisconsin, Illinois, Minnesota, Iowa, Missouri, North Dakota, South Dakota, Nebraska, and Kansas.
The West consists of Montana, Idaho, Wyoming, Colorado, New Mexico, Arizona, Utah, Nevada, California, Oregon, Washington, Alaska, and Hawaii.
The South, claims more states than any other region. Delaware, Maryland, Virginia, West Virginia, Kentucky, North Carolina, South Carolina, Tennessee, Georgia, Florida, Alabama, Mississippi, Arkansas, Louisiana, Texas, and Oklahoma. Washington, DC, is also included in the South.
---
Map of the US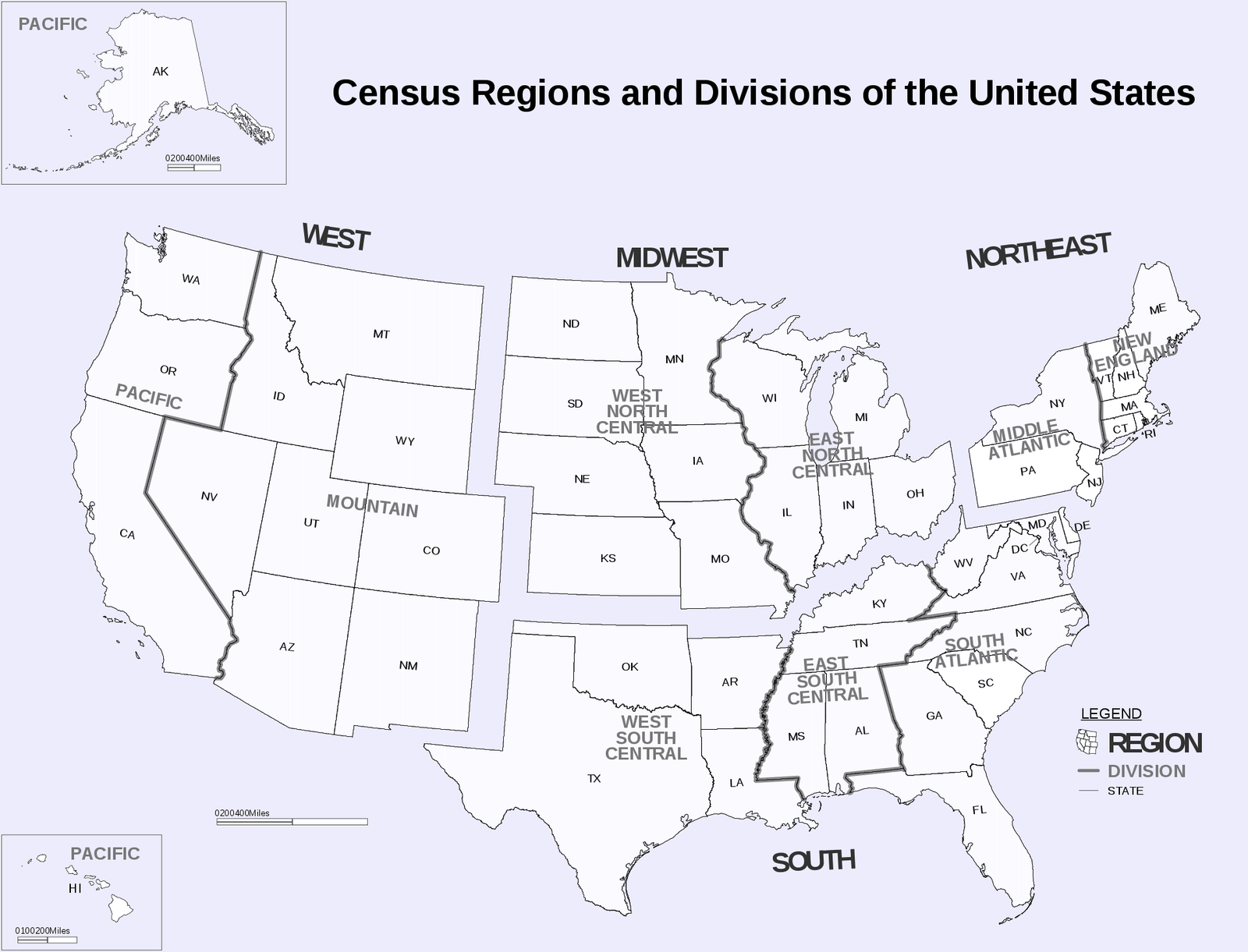 ---
Top 3 states to live in the U.S
Based on the cost of living, health care, education, the economy, infrastructure, quality of life, state fiscal stability, and public safety – these states are home to the best cities to live in the USA:
New Mexico
New Mexico is where the world's first atomic bomb was built and ushered us into the nuclear age. This state is not only one of the largest wine-growing regions but also home to White Sands National Monument – the world's largest gypsum dune field. With the quality of life and affordability, New Mexico is home to some of the best cities to live in the United States.
Washington
Washington ranks in the top five as one of America's most environmentally-friendly states. They are one of the nation's largest agricultural producers, especially for apples and cherries, as well as a leader in seafood production. With a booming job market fueled by the tech industry in the Seattle area (Home of Amazon, Microsoft, Boeing, and Starbucks)! WA is home to some of the coolest cities to live in the US.
Tennessee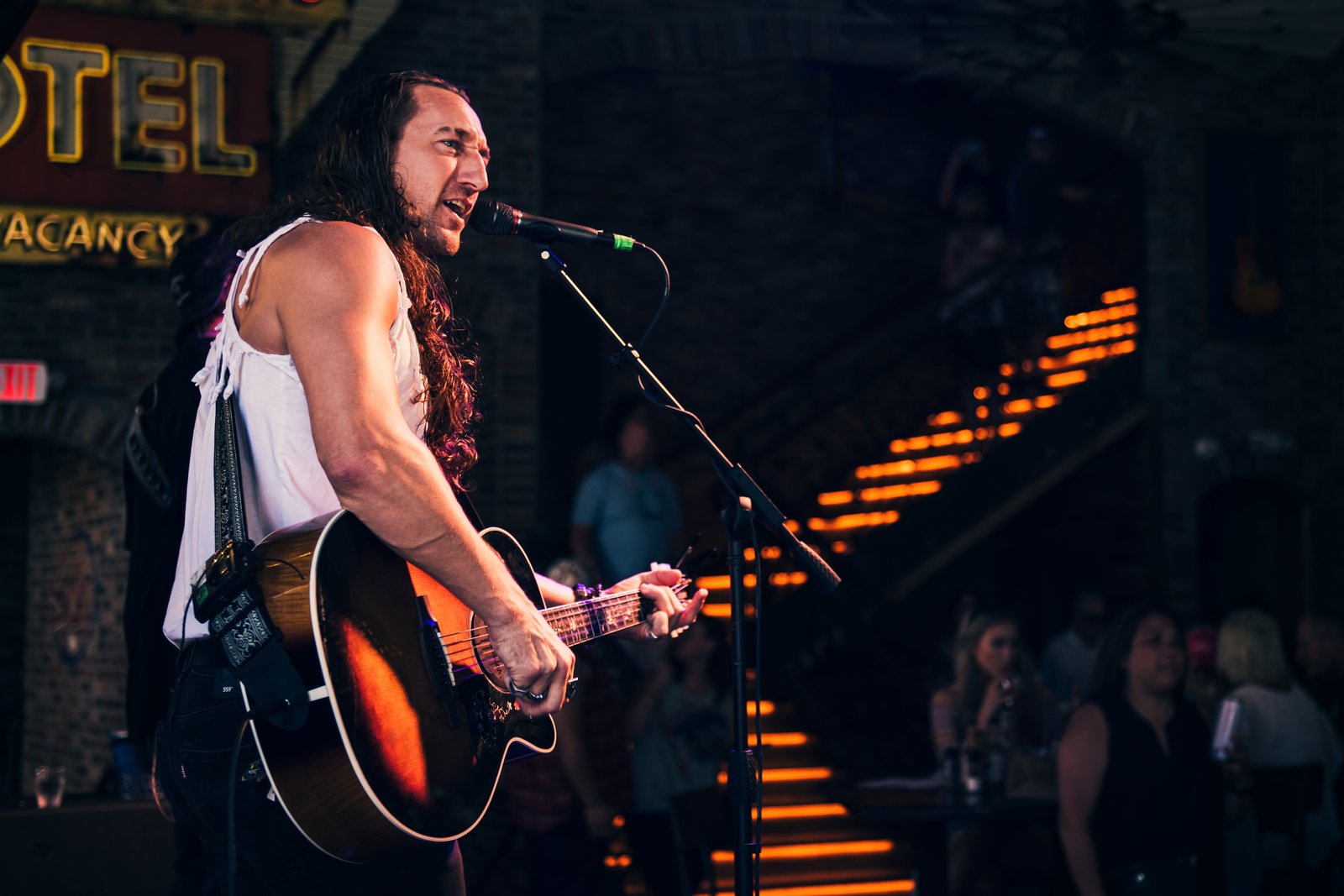 Known as the home of country music, Tennessee is also a water-lovers paradise with a combination of over 1,300 rivers, lakes, and reservoirs. The state holds one of the nation's lowest unemployment rates and its home to nine of the world's largest companies, including FedEx, Dollar General, and Eastman Chemical. Tennessee has more than 75 colleges and universities, making it home to some of the best cities to live in the USA for families with children.
---
Best cities to live in the US: West Coast
The West Coast is home to some of the most scenic places to live in the US. With more National Forests than the east, The West Coast is also popular for being home to some of the best hiking spots in the world, Coachella and Highway 1 – the legendary highway for the road trip of a lifetime that can take you anywhere – From Orange County to Los Angeles to Big Sur to the Golden Gate Bridge.
Denver, CO
Denver is an endlessly entertaining, invigorating, and simultaneously laid back city. The coasts tend to get all the attention, but lately, between Colorado's booming economy and the Front Range's booming population growth, it feels like people are starting to notice how great this part of the country is.
Denver is one of several major cities on Colorado's Front Range, the stretch of land east of the Rockies. Denver is the biggest city on the Front Range; it has Colorado's only major airport, sports teams, and the metropolitan downtown area. That said, you're never far from the outdoorsy paradise Colorado is known for. Whether you prefer mountain climbing, National Park hiking, or world-class skiing, it's all just a quick car ride away. Indeed, those iconic mountains are never out of sight of the mile-high city.
I would have to say my most perfect, quintessential Denver day would include waking up early and hitting the trails. Colorado is known for having a passionately outdoorsy population, and the pros know to get an early start to have all that beautiful nature to yourself! You can see moose, elk, bear, and if you climb high enough marmots and pika, in nearby Rocky Mountain National Park.
Then, head back to town for a night of quirky local shopping and brewery hopping. The 16th Street Mall and Larimer Square are full of fun cafes and stores that show of Denver's unique personality and identity. Lastly, Denver (and the entire state of Colorado, to be honest) has an epic brewery scene. When I first moved here, I was told that as long as I loved nature and craft beer I'd never run out of things to do. This couldn't be truer!
Recommended by Kaisa of Glam Granola Travel
Seattle, WA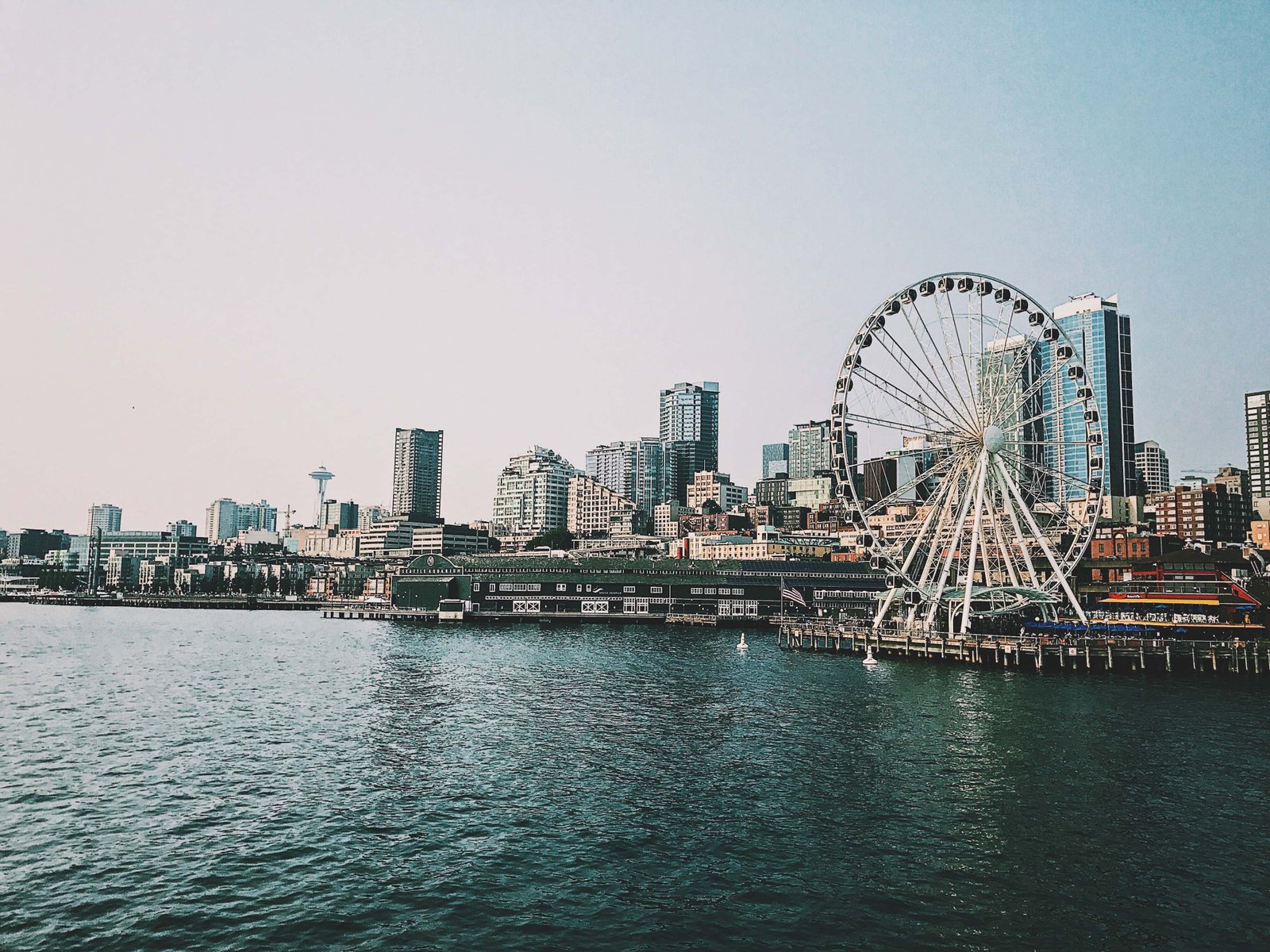 If you like being outdoors, Seattle in Washington state has something for you.
Looking for world-class skiing? Just head an hour to the east. Want to visit the rainforest? It's 4 hours away. Beaches? Try the local rocky Puget Sound beaches, or head 3 hours to the west for the Pacific coast. There are fantastic hiking and mountain biking 20 minutes to the east or go a bit further if you'd like to hike major volcanoes like Rainier and St. Helens. Love to kayak or stand-up paddleboard? You'll love Lake Washington.
With a population still well under 1 million, Seattle might seem like a smaller city, but it is bursting with all the culture and opportunity of a much larger metropolis. You can thank the business giants that call the Seattle area home: Microsoft, Amazon, Boeing, Google, Facebook, Starbucks, and many others have headquarters here. We also boast the most diverse zip code in the whole U.S. and have no shortage of amazing international influence.
Home to one of America's oldest farmers markets, unique attractions like the bizarre-looking Museum of Pop Culture, the fascinating Ballard locks, the Fremont Troll (a giant troll statue that lives under one of our bridges), and of course the Iconic Space Needle, there are plenty of things to see and do. And you'll do it all against a backdrop of lush green scenery year-round. This is the Emerald City, after all. Just don't tell anyone our secret: Despite the popular misconception that it rains constantly here, we actually have wonderful weather throughout the spring and summer. That is if you can make it through the bleak (but mild) fall and winter to get there.
Recommended by Dani of Diapers in Paradise
San Francisco, CA
Do you know why living in San Francisco is so expensive? Because it's worth it!
With a year-round Mediterranean climate, vibrant history, and abundant culture, there's always something to do. What's more, with the network of paths, stairs, and public transportation, it's one of the most walkable cities in America. Locals can plan a self-guided walking tour of San Francisco that will link all of the iconic sights and minimize the hill climbing. You want to take frequent walking in the beautiful weather just to make room for the fantastic food of Francisco.
The Bay Area is the only west coast city with a Michelin guide and home the oldest Slow Food chapter in the united states. Chefs source local produce from California farms at their choice of nine farmers' markets in the city. No wonder foodies love their local favorites like sourdough bread and Ghirardelli chocolate as many international offerings like America's largest Chinatown and the oldest Italian restaurant in America.
San Francisco's 3,489 restaurants are more per capita than any other major city in the United States.
If you can't afford to live in San Francisco, you can join the nearly 20 million yearly visitors who come to the city by the bay every year. There's no place quite like San Francisco, and everything that it offers.
Recommended by Jenn of Coleman Concierge
Portland, OR
Portland, Oregon's motto is "Keep Portland Weird" and they certainly live up to that reputation on the ground. Since it is the Pacific Northwest, the weather is generally good year-round, neither too hot in the summer (the 70s to 80s) nor too cold in the winter (40s and 50s), though it does get more than its fair share of rainy days in every season except the summer.
There are tons of highlights for visitors on any trip to Portland, including going to one of the iconic donut shops in all of the U.S., namely Voodoo Donuts. This isn't one of the weird things in town, but it's certainly one of the tastiest. There are now stores in Denver, Austin, and LA, but the original location peddling these unique and sometimes crazy donuts is in Portland.
The weird, but fun items in Portland are plentiful as well. One of them is Stark's Vacuum Museum. You read that right. There is a museum entirely dedicated to the boring and mundane life task of cleaning your house. There are also a series of tiny toy horses all over town, each tethered to old horse rings for you to find. The world's smallest park is also located in Portland. It is literally about 12 inches by 12 inches and located in the median of one of the roads. You get the point — there are dozens of oddities in this town worth exploring and visiting when you go next time!
Recommended by Michael of Go, See, Write
Las Vegas, NV
Las Vegas is one of the best cities to live in the US because there's so much to do for people of all types and all personalities.
It's so much more than just a place for gambling and casinos.
It's also a hotspot for museums, art, nature, wildlife, music, food, and endless entertainment. You could easily spend months exploring everything that there is to see on the Strip, or you can head just outside the city to view pretty waterfalls, the Valley of Fire, Seven Magic Mountains, and the Hoover Dam.
If you're low on cash, there are over the scale of the city is mere perfection that is perfect for when you have days off from work or free time to explore your neighborhood. Living in Las Vegas is also convenient if you plan to travel a lot because the city lies just a few hours away from other major cities located along the West Coast of the US, making it a perfect home-base for plenty of road-trip options.
Homes in Las Vegas are also much cheaper than in the neighboring state of California, but it only takes a four-hour drive to reach Los Angeles, so it's easy to visit often. Vegas is a safe city for solo female travelers, and it's sunny most days of the year. Winters are mild, and you never have to worry about shoveling snow. Since it's a major tourist spot, the city never sleeps, and you never run out of things to do. There truly isn't anywhere in the United States quite like Las Vegas, and I don't think you'll regret choosing it as a place to live in the US.
Recommended by Jillian Michelle of Adventure Dragon
Los Angeles, CA
I've lived in Los Angeles for 14 years and I still have just barely skimmed the surface of everything that this diverse city has to offer.
I recommend Los Angeles to anyone who's young (at heart) and trying to find their groove in life. Los Angeles is a mecca for anyone who is a dreamer and embraces living life outside of the standard formula. Whether you're a passionate dog lover, a surfer, a health nut, an aspiring artist, an adventure seeker, an entrepreneur – there's something for everyone.
LA is famous for palm trees that line the sunlit streets, but Palm Trees are in fact not indigenous to L.A and were imported to create an alluring and sophisticated look to the city.
If you're visiting L.A, a trip to Venice Beach is an absolute must to see firsthand the unique, artsy, and eccentric vibe of this iconic beach along with a 10-minute drive North to Santa Monica beach where you'll get the exact opposite, a refined, upscale, and ultimately more homogenized beach experience. That's Los Angeles in a nutshell – diverse pockets of neighborhoods that can't be summarized into small soundbites.
Recommended by Christina of Live a Wilder Life
---
More West Coast Resources
---
Best cities to live in the USA – East Coast
The east coast of America richer in history than its counterpart because it's LITERALLY where America was founded. The east also has more states than the west and it's known for amazing weather, coolest cities to live in the US.
New York City, NY
When it comes to the best cities to live in the USA does it really get any better than New York City?
In fact, NYC was recently listed as the number one city in the entire world by the 2019 Time Out Index.
One of the reasons I love NYC is that there is just so much to do there. Whether you're visiting for a few days or a few weeks you can't do it all – so if you were to live there, you'd have a far better chance to see all the top things to do in NYC. Whether you're interested in visiting the numerous museums, see various shows on or off-Broadway or the numerous iconic tourist attractions such as the Statue of Liberty or the iconic Empire State Building there is plenty to see and do.
Once you've ticked off some of the more typical attractions there are plenty more unique things to do in NYC too. Climb onboard "The Ride" – a bus tour which takes you past the more iconic parts of NYC while you witness a range of street performers sing, dance and rap. Or why not take a stroll along the Highline which is an old railway which has now been turned into a gorgeous open space filled with gardens, street art, and cafes.
New York City is America's largest city.
NYC is also incredibly easy to get around and in my view, safe. I've visited NYC many times as a solo female traveler and I've always felt particularly safe traveling alone both day or night. I love how easy the subway or even the buses are to get wherever you want to go to the city. With everything NYC has to offer, it's no wonder it was recently voted as the world's best city.
Recommended by Melissa of Thrifty Family Travels
Buffalo, NY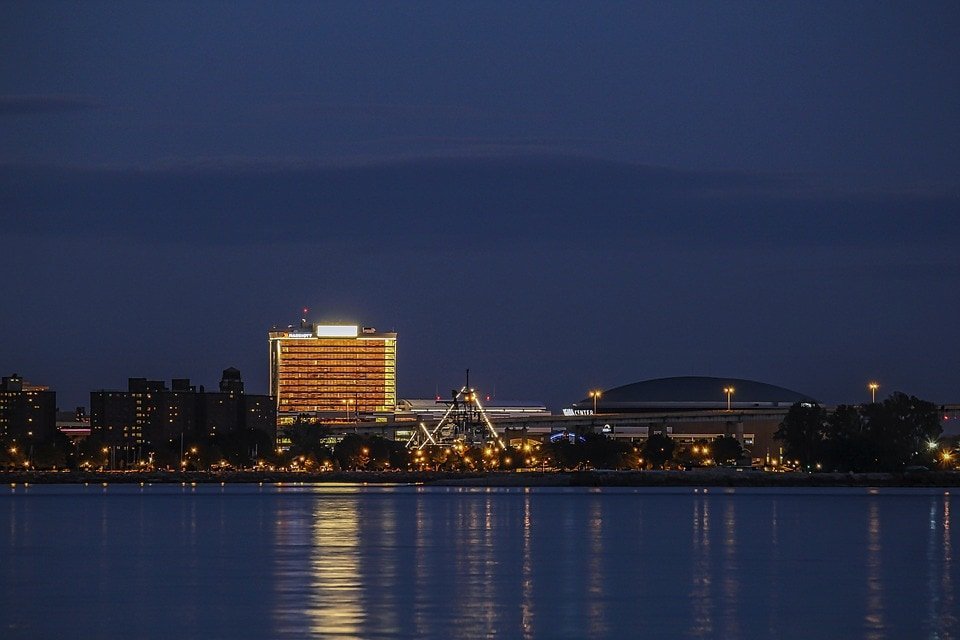 I may be biased since I grew up here, but I truly believe that Buffalo, New York is one of the best cities to live in the USA for families and solo female travelers!
There are four distinct seasons, which helps combat the boredom most travelers feel when they are not traveling. Within those seasons there are also many incredible things to do. There are amazing waterfalls and hikes in the summer, snowmobiling, and skiing in the winter, apple cider and a stunning color pallet in the fall, and fields of flowers to traverse in the spring.
All year round Buffalonians can enjoy a downtown life that is a mixture of very historic buildings, coupled with modern and creative business, and our bars don't close until 4 AM. Buffalo also hosts an incredible assortment of food, from Greek to Polish, from Irish pubs to incredible Italian pasta, and that's all without mentioning their famous chicken wings.
The Buffalo airport is small, but it is within 90 minutes of hubs such as JFK, Logan, and O'Hare, so the entire world is easily accessible. The Toronto airport is only a few hours away, so one can travel to countries that American carriers don't service. There are also world-class attractions nearby, including Niagara Falls, national parks sites, and both NFL and NHL teams.
I love living in Buffalo, and all these things contribute to that love, but my favorite bit is how good the city smells. When you drive downtown, roll down your windows, because the predominant smell is Cheerios. A General Mills factory causes buffalo to smell like cereal nearly every day.
Recommended by Ash of dashinash.com
Washington DC
When it comes to cities ideal for solo female travelers, Washington, D.C. is the perfect place to live.
As a solo female traveler myself who just moved to D.C. from Atlanta, I can honestly say that I have had a blast checking out all the best places that D.C. has to offer. Career-wise, you won't find a better option for advancement and constant growth in a variety of industries. Travel-wise, D.C. has any type of transportation you'd want, from trains to buses to 3 nearby airports. I've personally taken more solo trips since living in D.C. than I probably have the rest of my life combined.
Washington DC is the capital city of the USA.
And as for what to do in the city, the best part of D.C. is the sheer number of attractions, from museums to gardens to the waterfront to even hiking. The other perk is that most of these things are free. Although sometimes it's a bit overwhelming, like during the Cherry Blossom festival, living in a city with such high tourism is extremely rewarding, especially during those seasons when the tourists are gone.
While the monuments and museums, like my favorites the National Gallery of Art and the Jefferson Memorial, are must-sees and definitely worth the visit, my ideal attractions are those that are hidden gems. Living in D.C. wouldn't be as great as it is without finding the less famous spots to go back to every weekend, such as Hillwood Estate, Museum, and Garden or Theodore Roosevelt Island.
With so much going on in D.C. and things to do for every type of interest, you could live here your whole life and not see everything. And to me, that is the best part about living in D.C.
Recommended by Jordan of The Solo Life
Philidelphia, PA
Philadelphia is an amazing American city and a fantastic place to live in.
The city has undergone a Renaissance in the last 15 years and it's an exciting time to visit, work or live in Philadelphia.
Philadelphia is America's sixth-largest city, yet it's incredibly easy to navigate and a manageable place to live. In Philadelphia, wages are high and the cost of living is low compared to other east coast cities. Because of that, Philadelphia's downtown is thriving, vibrant and full of young professionals. Along with a base of young citizens comes charming shops, a great restaurant scene, and trendy cocktail bars!
Philadelphia is a great biking city with dedicated bike lanes in most parts of the city. The city center is extremely walkable and very safe. There's a good public transit system for American standards and the city has well-maintained highways and public roads.
Besides all the things that make it an easy city to live in, there's a lot of things to do in Philadelphia. From American history attractions like Independence Hall and The Liberty Bell to famous art museums like the Philadelphia Museum of Art and The Rodin Museum, there's so much to do. The nightlife is also fantastic and there are endless trails for running and biking like The Schuylkill Banks river trail.
Whether you're looking for a new city to visit or to move, Philadelphia should be on your list.
Recommended by Derek of Robe Trotting
Miami, FL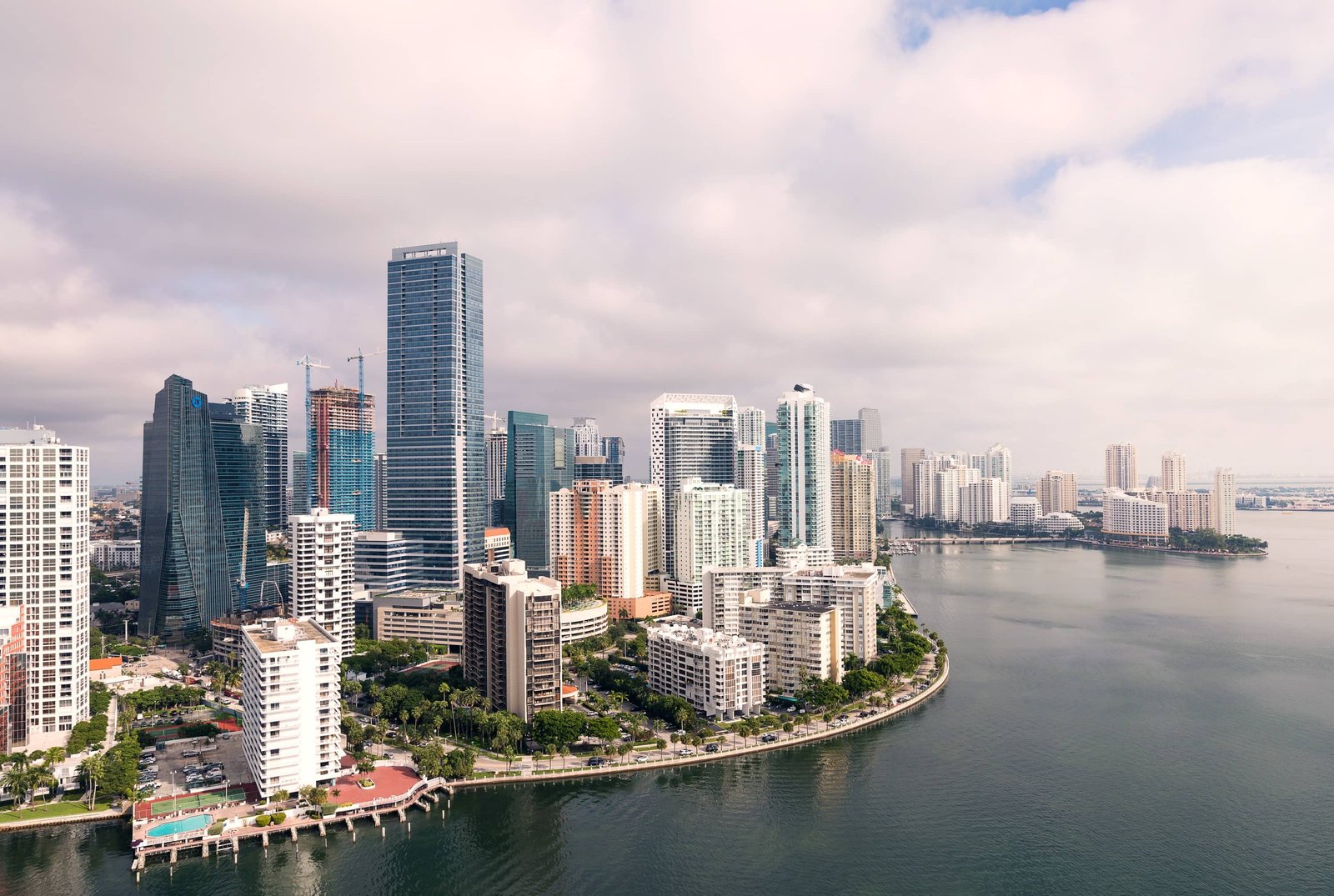 While Miami is notorious for its stretches of sand and 24-hour nightlife, there's more to the city than a quick trip might let on. Regardless of the stage of life that you're in, Miami has a place for you to call home. Each of the city's neighborhoods offers a distinct way of life; it's just a matter of choosing one.
Miami's oldest neighborhood, Coconut Grove, is a charming haven— the perfect place to raise a family. But for those who aren't quite ready to settle down, Miami's urban areas, like Wynwood and Midtown, offer a quick commute and instant access to bars, restaurants, and shops. Meanwhile, about 10 miles outside of the city center, the neighborhood of Aventura promises an affordable lifestyle in a rapidly developing area.
Whether you're a young professional or a parent of four, there are plenty of things to do in Miami once you've settled in. Browse the shops on Lincoln Road with a friend; stroll along the paths at Lummus Park with family, or take advantage of Miami's nightlife with a late-night visit to South Beach. Even for the days when you crave time away from the city, you're only a half-hour drive from the postcard-worthy Bill Baggs Cape Florida State Park, where you can escape to white sand and quiet moments. Every day of the year, tourists flock to Miami, craving warmer days and beaches to spend them on. But as a full-time resident, your vacation never has to end; and with an average yearly temperature of 77 degrees, you'll never run out of days to soak up all that Miami has to offer.
Recommended by Roslie. L of Coastlines to Skylines
Tampa, FL
Tampa, Florida is a major metropolitan city on Florida's West Coast, and with more than 4 million people calling the greater Tampa Bay area home it's an amazing city to live in the U.S. Unlike some other cities in the Sunshine State that cater more towards retirement-age residents, Tampa is home to a lively young professional community.
Fun fact: Every winter Tampa celebrates its history with the Gasparilla Festival, a series of pirate-themed, Mardi Gras-esque parades.
The city is also home to one of the strongest job markets in the state, thanks to a large number of corporate offices with headquarters here. Living in Tampa you're able to take advantage of amazing weather year-round. While of course summers are quite hot, all of the seasons yield sunny days and beach weather just about 365 days per year. The city is full of amazing things to do outside – spend your weekends exploring the Tampa Riverwalk, visiting the local farmer's markets in Ybor City, or jogging along the scenic Bayshore Boulevard, the US's longest continuous sidewalk. Take your pick of some of the nation's best beaches like St. Pete Beach and Clearwater Beach, all within a half hour's drive.
Recommended by Meredith of The Longest Weekend
---
Need Travel More Inspiration?
---
Asheville, NC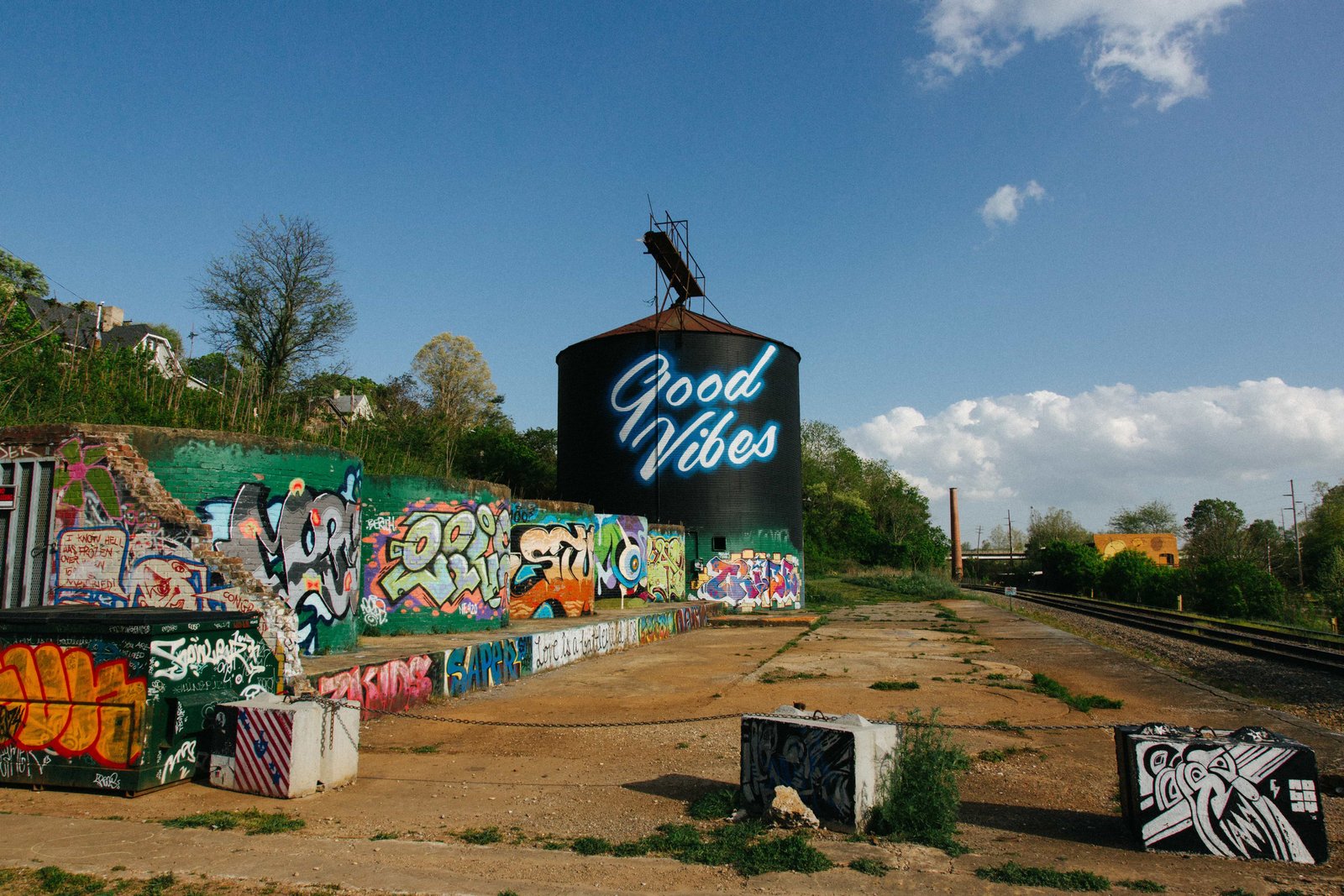 With its historic art deco buildings, cool indie sensibilities, and thriving restaurant scene, Asheville is a burgeoning progressive Mecca in the traditionally conservative southeastern United States.
Although the mountain town's population is less than 100,000 people, its breathtaking natural surroundings, thriving cultural scene, and forward-thinking environmental consciousness have earned it comparisons to hipster hotspots like Portland.
Encompassing just 45 square miles, the city offers a diverse array of attractions and people, with the outlandish opulence of the Biltmore Estate at one end of the spectrum, and grungy backpackers in a drum circle at the other. There's a thriving arts scene a vibrant arts scene, with lots of galleries and museums in the Downtown Art District and historic factories transformed into artists' studios in the River Arts District.
Their culinary scene is world-renowned, with several James Beard-nominated chefs and about 20% of the city's restaurants certified by the Green Restaurant Association (more than any other city in America). But perhaps Asheville's greatest draw is its outdoor recreation opportunities: From the French Broad River and Pisgah National Forest to the Great Smoky Mountains National Park and Linville Gorge, there are an endless array of things to do in Asheville that continue to draw nature lovers from all over the world to this beautiful part of the Blue Ridge Mountains.
Recommended by Bret & Mary of Green Global Travel
Raleigh, NC
Raleigh is the capital of North Carolina, located about nine hours from New York City and eight hours from Orlando, Florida.
Entertainment is plentiful, whether you like live music – which can easily be found at RedHat Amphitheater or the Performing Arts Center – or art like at the North Carolina Museum of Art (NCMA). Climates are moderate in Raleigh – we get four seasons but the snow never reaches above a few inches on a drastic occasion and the summers are hot but not like Florida! It's truly a wonderful place to live and work and it's only increased in popularity year after year.
As soon as I visited Raleigh for work I knew it felt like home. Months later I moved there solo – without knowing anyone in the area – making it the place I found a home base and foundation, and friends, for years to come. Downtown Raleigh, in particular, is incredibly special and my favorite place to travel back to as "home" time and again. There's a ton of local restaurants and coffee shops. It's a place that lacks chain establishments and favors small entrepreneurs. Diversity is valued. The scale of the city is mere perfection with buildings not being too tall or too small. It's also incredibly centrally located on the east coast, which is something I value as I'm on the road often.
Recommended by Mikkel of Sometimes Home
Portland, ME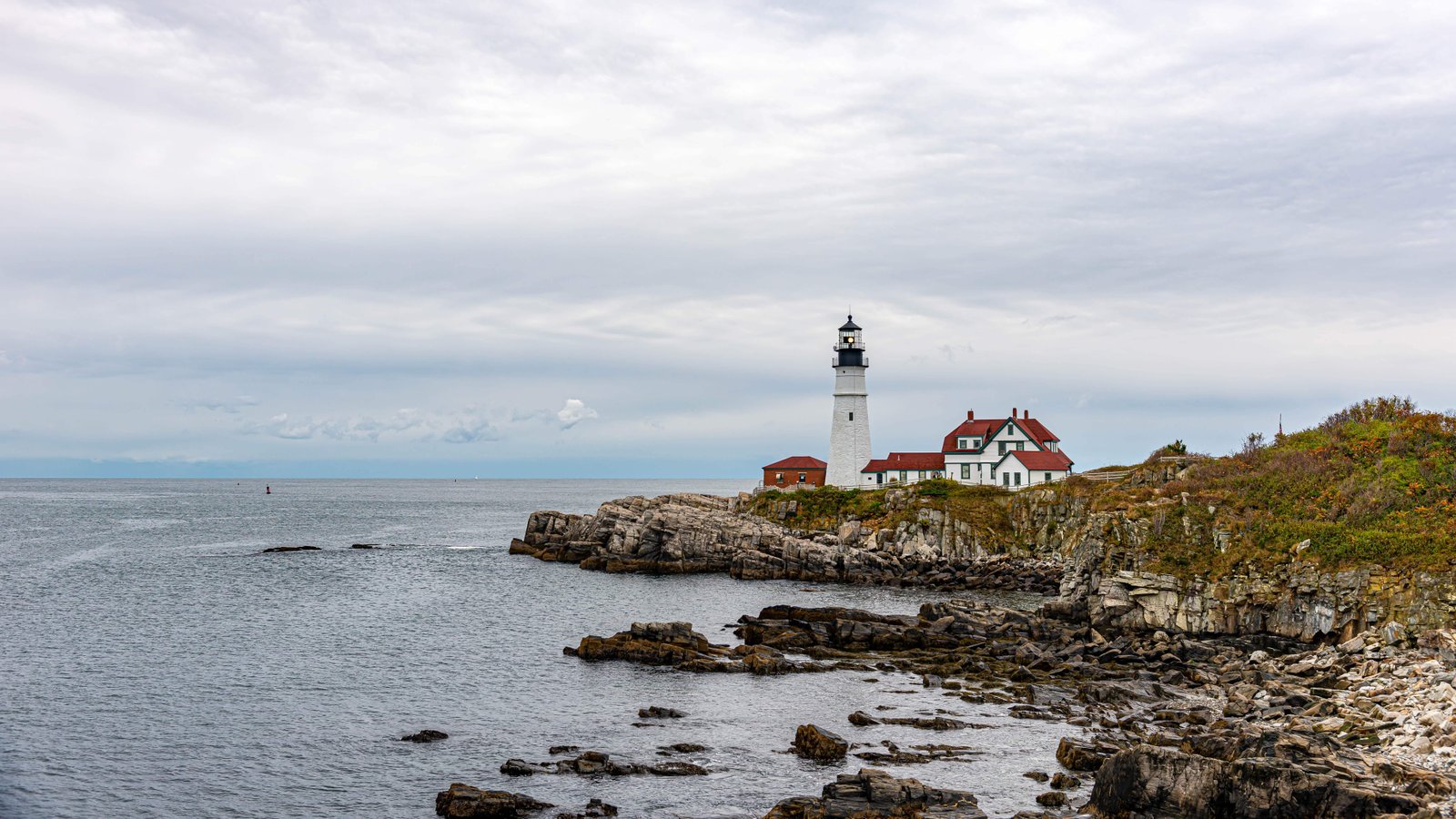 Portland is a delightful city nestled on the East Coast that's often overshadowed by its Oregon counterpart.
Home to about 40% of all Maine residents, Portland is a foodie city at its heart. You can't walk a mile without coming across a great restaurant. What else can you expect from the most populous city in Maine, the state harvesting the majority of the lobster in America? Portland also boasts more than 300 microbreweries, the most breweries per capita of any other state. If all you want to do during your time in Portland is to eat and drink, the city has got you covered from every angle.
The best way to explore the best-known spots in the city is by jumping on the Maine Brew Bus or joining a walking food tour. If you're up for a more adventurous time, take the Lucky Catch lobstering tour on Casco Bay and get the first-hand experience on catching lobster.
In addition to foodies, Portland caters to a wide variety of travelers from hikers, bikers, explorer buffs, and everything in between. Rent a bike and explore the surroundings, and be sure to visit the 2 most famous lighthouses out of the 6 accessible from city center: Portland Head Lighthouse and Bud Lighthouse.
You won't need your rental car here! In fact, Portland is known as one of the most walkable cities in the country. For a city that's been through four major fires in its history, there's a lot to see by simply walking around and exploring its rich history. Once you're finished the land tour, jump on a Casco Bay ferry for a tour of the islands – go during golden hour for an especially beautiful experience.
Recommended by Ioana of The world is my playground
Nashville, TN
Nashville is one of the fastest-growing cities in the country – both for residents and tourists.
Being a Nashville native, I guess I'm a little bit biased, but it really is a wonderful city to visit and to live in – although the experience may be completely different. A lot of visitors come for the downtown nightlife, the honky-tonk bars, the constant flow of live music, and a lot of hot chicken.
Living here is a different experience, of course. There is an endless amount of The scale of the city is mere perfection including hiking at one of the many amazing state parks located in city limits, eat at one of the amazing restaurants in what has become known as a foodie destination, and shop at the farmers' markets.
Nashville may be a bigger city, but it still has that hometown feel about it. People will still wave to you driving down the street, (most) people are super friendly, and help is usually nearby if you need it. It's also a fantastic city to base yourself out of to explore the rest of the southeast and the midwest – there are so many amazing destinations within driving distance.
Recommended by Ashley of Wild Hearted
Boston, MA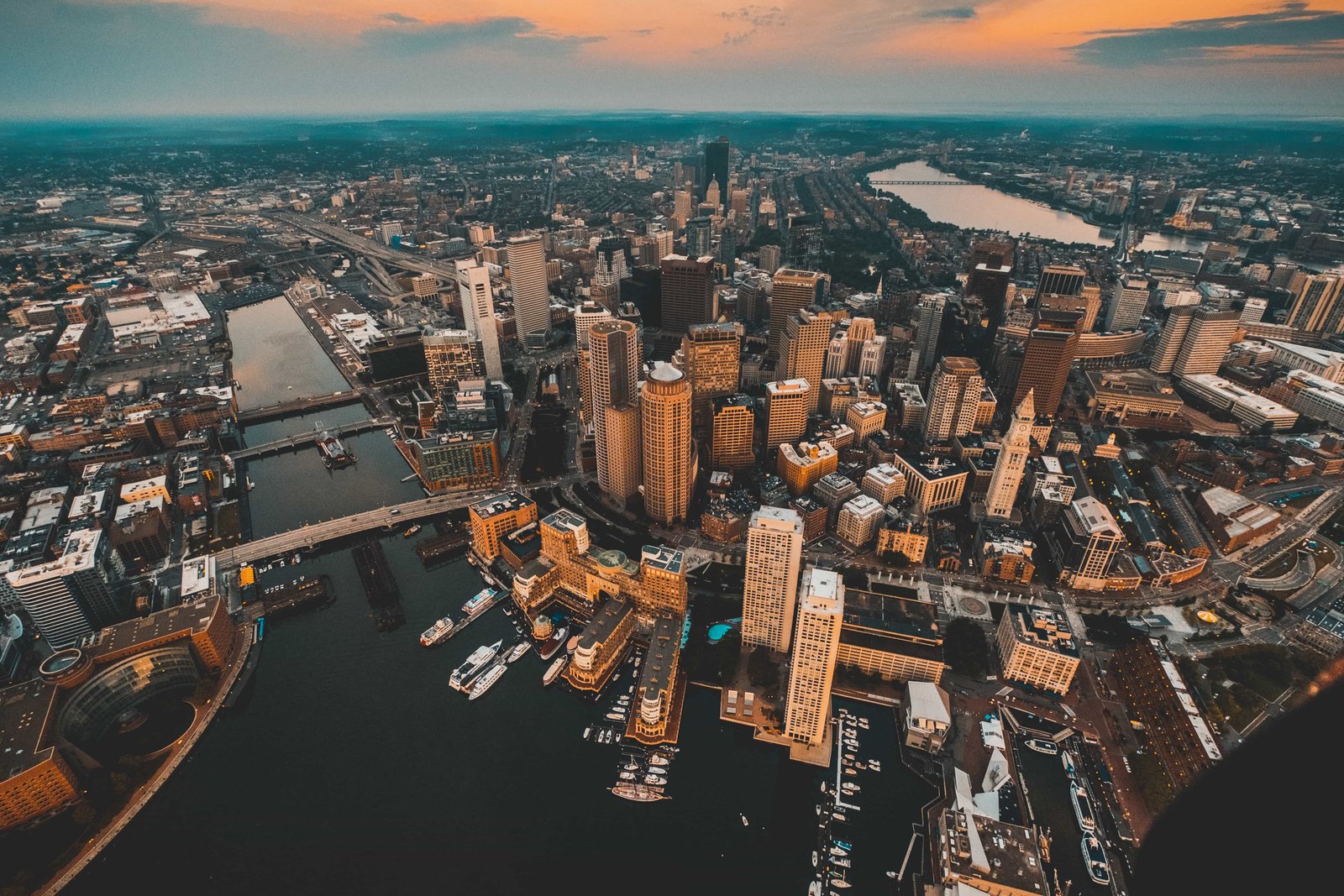 Boston was by far one of my favorite cities in the USA and one of the cities I could most likely see myself living in. Boston is home to Harvard University and MIT University and is therefore very popular with an elite level of overachieving college students. I'm sure many students across the USA strive to be able to attend these elite colleges which were attended by many of America's most influential people.
With such a big pool of well-educated go-getters, Boston excels in innovation, home of thousands of digital start-ups and entrepreneurs have made Boston home after finishing college. Boston's is recorded as having the healthiest city in the country, therefore, providing a high quality of life reportedly in the best in the country. With the most running, walking and biking tracks, there's plenty of space to keep you fit. Not to mention that Boston is a family-friendly city, with many activities to do with kids.
There is a lot of green open spaces such as Boston Common, the cities first public park built-in 1634. Boston's subway system built in 1897 was the first in the nation. Prefer to watch sport, well Boston is home to the Boston Red Sox baseball team, their famous Fenway Park field is located in central Boston. You can follow the Freedom Trail where you'll pass 16 locations significant to the history of America, its a 2.5mile path through downtown Boston.
Travel Tip: If you're looking for a break from the city life, head up to Cape Cod National Seashore about an hours drive from Boston. This east coast national park features stunning beaches and fun activities for the whole family. 
Recommended by Sally of Our 3 kids v. the world
Mobile, Alabama
Mobile is an underrated destination that's perfect for couples and families looking for a historic city with a hearty local cuisine and authentic Southern culture and hospitality.
Less than three hours by car from New Orleans, Lousiana, it has many similarities with the famous party city but is much more low-key.
In fact, Mobile has its own Mardi Gras traditions, and Mobilians will proudly tell you that theirs is the oldest Mardi Gras celebration in the United States! Both cities have French origins, but Mobile was founded a few years before New Orleans, in 1703, and was the original capital of the French Louisiana Territory.
In addition to Mardi Gras, Mobile has other local festivals that you won't find anywhere else. The most visually spectacular is the Azalea Trail Festival, which takes place in March when the city's many azalea bushes sprout bright pink and white blossoms.
A select group of a few dozen girls from local high schools is chosen each year to be Azalea Trail Maids. They dress up in pre-Civil-War-era pastel hoop skirts with matching parasols and attend events both locally and nationwide as ambassadors of Mobile. They even march in the Macy's Thanksgiving Day Parade in New York City. A popular 10-kilometer running race through azalea-lined roads is also run as part of the Azalea Trail festivities.
Even if you aren't able to catch one of Mobile's unique festivals, it's worth a visit at any time of year to see the downtown streets lined with antebellum mansions and oak trees covered in Spanish moss. The sandy white beaches at nearby Gulf Shores are also some of the best in the country.
Recommended by Wendy of The Nomadic Vegan
New Orleans, LA
New Orleans is my top choice for being one of the coolest cities to live in the US!
It's got style, culture, history, great music, an excellent food scene, lively nightlife, amazing architecture and a sense of community. It's easy to fall in love with the city, it has so much to offer and warm weather all year round!
New Orleans has a different feel to other US cities; it was founded by the French in 1718 and centuries on, these European ties remain strong. The streets bear French names, the buildings have French and Spanish influences, there's the French Quarter, French Market and Mardi Gras (Fat Tuesday).
Just walking around you get a sense there's a story to be told on every corner.
A little known fact is that it was intended for Napoleon Bonaparte to be a resident. Back in 1820, a plan was hatched by the Mayor of New Orleans to rescue Napoleon from his exile on the remote island of St Helena and bring him to NOLA. A house was renovated for him in the French Quarter on St Louis and Chartreuse, but the emperor died weeks before the plan was put into action.
One of the most unique things to do in the city is to learn about Voodoo. New Orleans embraces its association with Voodoo and there is no end of shops selling memorabilia. Voodoo was developed and practiced by the African slave population during the 1700s in Congo Square where you'll find a bronze sculpture depicting those slave gatherings. Voodoo is a recognized religion in the state of Louisiana with around 4,000 registered followers. That's 1% of the population, although the numbers are dwindling.
Recommended by Sharon from What The Saints Did Next
Austin TX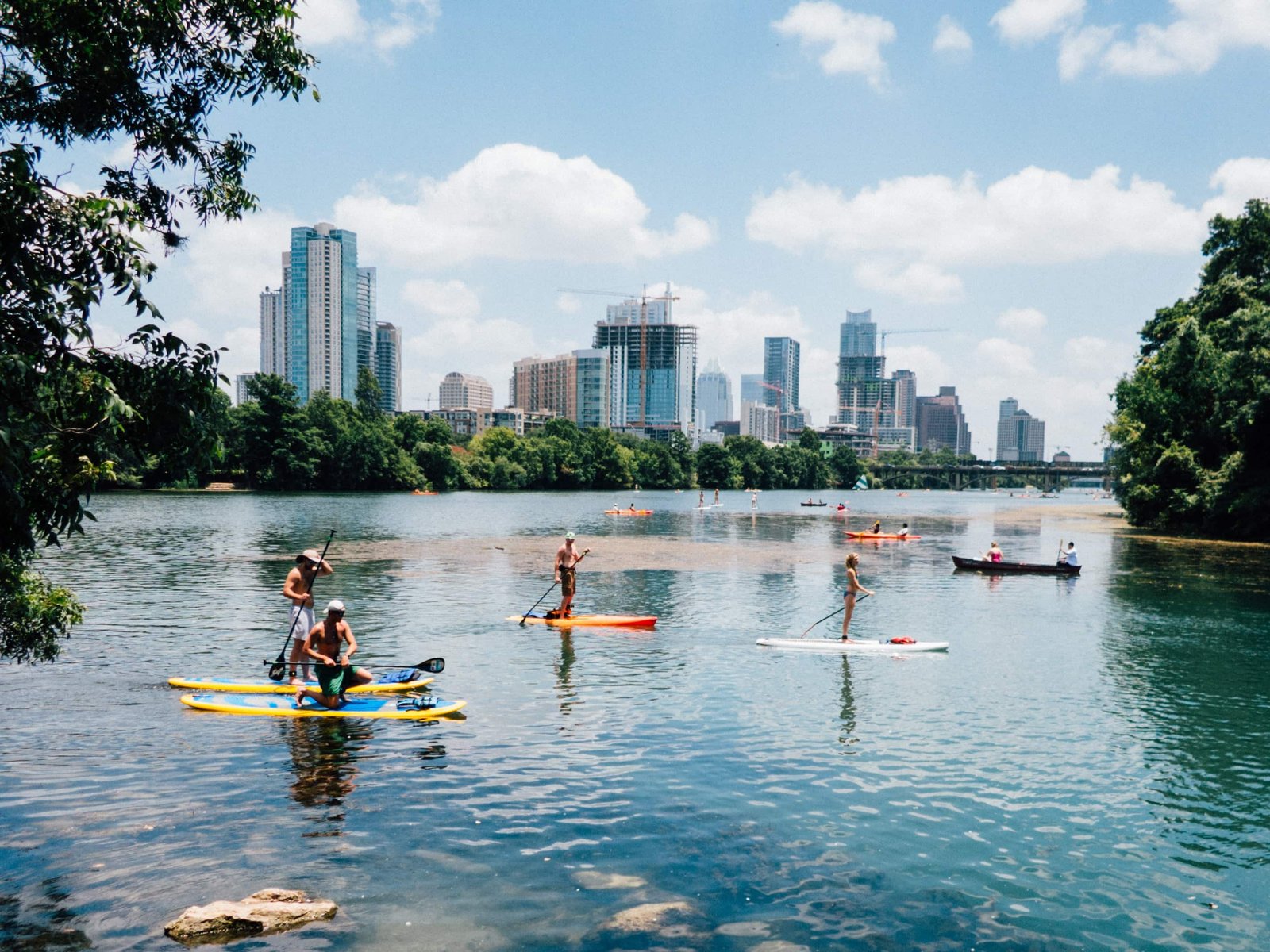 Austin has been Texas' best-kept secret for years and well, the secret seems to be out.
People from all over the country have been re-locating to Texas' weirdest city and it's for good reason. It's one of the coolest cities in the country. It's the world capital of live music, so there is literally something to do every night of the week.
Thanks to the city's multiple green spaces and waterfronts, it's the perfect city for the outdoorsy traveler that doesn't quite want to give up the perks of city life. Residents can have an active day in Austin with an early morning swim in the natural spring water at Barton Springs or end the day with a run next to Lady Bird Lake.
Texas as a whole is a very affordable place to live.
Housing is a fraction of the cost of living in any of the more popular coastal cities. Popularity may be driving prices up in the heart of downtown but it's still very possible to purchase a home with a decent plot of land or rent a house at a reasonable price. While you do need a car to get around, gas prices in Texas tend to be on the low side and supermarkets abound. Austin is actually the home of Whole Foods! So, there are plenty of healthy dining options to balance out all the Tex-Mex you'll consume once a happy citizen of Texas' capital city.
There are also some fantastic day trips that you can take from the city. One of my favorites is a day trip to San Antonio which you should highly consider doing if you have the time.
Recommended by Erin of Sol Salute
Dallas, TX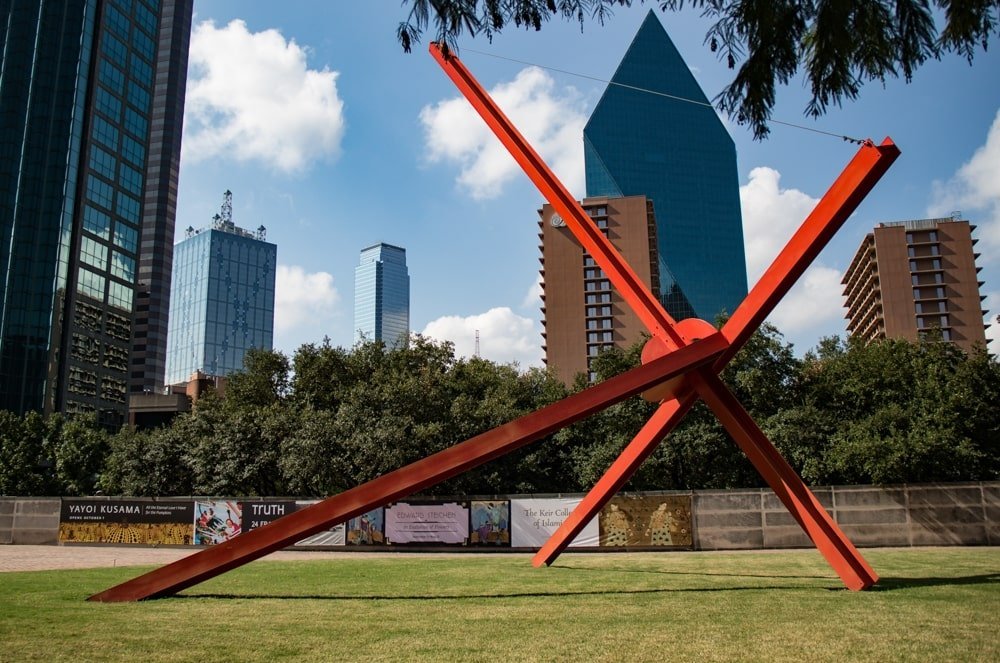 When most people think of Dallas, they think of big hair and cowboy boots. Let me assure you though, there is so much more to Dallas!
Visitors will find so many things to do in Dallas that they won't know where to begin. Dallas is home to awesome entertainment, amazing food, southern hospitality, and great nightlife, making Dallas one of the best cities in the U.S. I mean, the frozen margarita machine was invented right here in Dallas, that should tell you something! Dallas contains numerous museums including the Dallas Museum of Art, and the Sixth Floor Museum, which outlines the life and assassination of President John F. Kennedy.
The city also has a fabulous botanical garden, the Dallas Arboretum, and numerous parks. One of the most unique parks in the United States, Klyde Warren Park, is actually built over a freeway! Visitors will also enjoy hopping on the McKinney Avenue Trolley to get around Dallas before eating some of our world-famous barbecues.
If you're a sports fan, then you are definitely in the right place as the Dallas area is home to several major sports teams including the Dallas Stars, the Dallas Cowboys, the Texas Rangers, and the Dallas Mavericks.
Overall, there is something for everyone in Dallas, definitely putting it on the list of the best cities in the U.S.
Recommended by Michelle of That Texas Couple
Houston, TX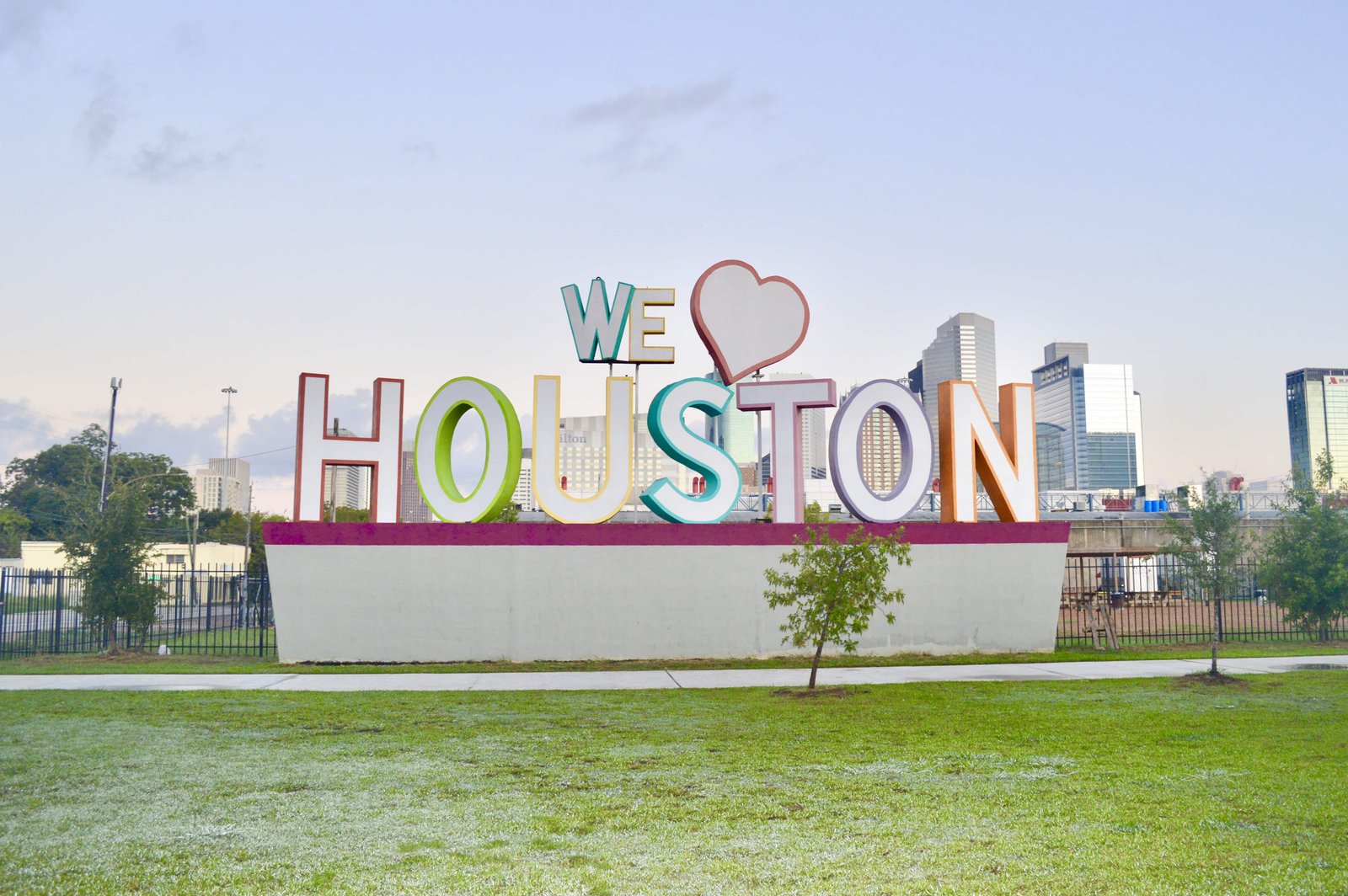 Houston is the 4th most populous city in America and the largest in total area.
With that said, Houston is not short on activities for you to participate in any time of the year. But Houston also has a great way for you to explore the city via Monorail. The trip from North Main to Fannin South takes only 30 minutes with many interesting stops along the way.
If you visit Houston, take advantage of the 56.000 acres of parks and green space that Htown offers with many activities and events for anyone to enjoy. Some of them are Buffalo Bayou that offers many events and tours, Hermann Park where you can go for a stroll around the park or visit the Houston Zoo. Discovery Green right in downtown offers daily activities.
If Arts and Culture are up to your alley, you can head to the Museum District, with 19 museums, art galleries, community centers etc, you'll have no shortage of places to visit and it doesn't have to break the bank. A few of the museums offer free admission, like The Menil Collection, The Moody Center, Houston Center for Contemporary Craft among many others. Whenever you get hungry, you are in the place.
With 70 countries being represented around town, you are sure to find one to call your favorite. But first and foremost, you need to try some authentic Texas BBQ, and there are many great places around that you be able to try and judge for yourself.
There is so much more to do and see around the Houston area, Johnson Space Center, a must-see, Galveston Island, Moody Gardens, Kemah Boardwalk, and many others are just a short drive away.
Recommended by Patricia of Travel, Fam, Life
Milwaukee, WI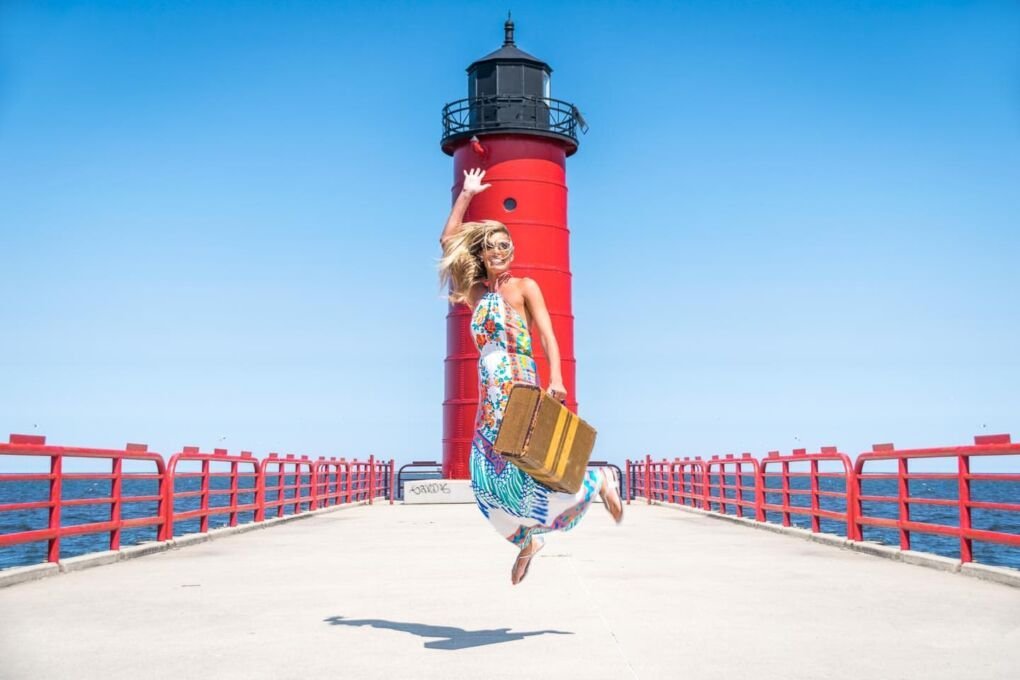 Milwaukee is one of the Midwest's best-kept secrets. Known as a city of great beer tradition and unrivaled sports teams, there's a lot more to do in Milwaukee than most give it credit for.
Did you know that at the turn of the century, the city of Milwaukee produced more beer than any other city in the entire world?
The brewing tradition is still alive and well in the city, with tons of breweries and brewery tours to choose from. When you're in town, don't miss out on the opportunity to visit Lakefront Brewery, one of the first micro-breweries on the scene. With a cool beer hall, delicious fish fry and entertaining brewery tour, you'll understand why it's a local and tourist favorite stop. If you're looking for one of the best restaurants in Milwaukee it's a must on our list, the cheese curds are the best in town.
Milwaukee may not have a huge skyline, but the city has so many unique areas. One of the must-see spots in the historic old third ward. This trendy neighborhood is bustling with hip restaurants and bars, the famous Milwaukee Public Market and the Summerfest grounds, which is home to the world's largest music festival.
After a visit to the Lakefront Brewery and tour of the historic third ward, be sure to check out other cool, classic attractions in the city. Some of our favorites include the Harley Davidson Museum, the Pabst Mansion and the Milwaukee Art Museum. We hope you fall in love with our city as much as we have!
Recommended by Hannah and Adam of Getting Stamped
Charleston
Charleston, South Carolina is a gorgeous U.S. city, famously located along the Cooper River. Nicknamed "the Holy City" thanks to its unique skyline dotted with church steeples, Charleston is filled with southern charm and a top-notch foodie scene.
Charleston was founded in 1670 and is known for its warm climate, palm trees, and colonial history. A lot of original homes have survived the centuries, and today line colorful (sometimes cobblestone) streets. These lovely neighborhoods combined with the beautiful Waterfront Park make the perfect backdrop for long strolls or even intense runs.
Charleston has an excellent foodie scene, with something for every budget. There are famous high-end restaurants, such as Husk or Circa 1886. These are perfect for memorable meals or date nights that can be appreciated by residents and visitors alike. There are also many dress-down establishments, such as Fleet Landing Restaurant and Bar, which still provides ambiance being located right on the water. In addition, Charleston has a solid brewery scene, with places like Westbrook Brewing helping the city to make a name for itself among avid craft beer devotees.
If you love history enough to live among some fascinating, and sometimes horrifying landmarks, Charleston is the place for you. Weekends can be spent perusing museums such as the Old Exchange, or learning about the darker side of America's past at one of many nearby plantations. You could even dive a little deeper by opting to do a historical walking tour, such as with Two Sisters Tours, led by 7th generation Charlestonians.
Charleston has so much to offer and is a seductive place to live with its colonial beauty and waterfront views. Whether you like to get active, indulge in the foodie scene, or explore the roots of America's history, Charleston has something for every lifestyle.
Recommended by Theresa of Fueled By Wanderlust
---
Best Travel Insurance for USA travel
Use travel insurance while visiting South Africa so you are covered for theft and medical expenses. There are a lot of places of interest in South Africa, and it's best to have peace of mind while swimming, hiking and trying some of the best food in the world.
Find out why I recommend World Nomads, check out my World Nomads Insurance review.
Disclaimer: This article contains affiliate links. This means that if you make a booking after clicking on a link, I may receive a small commission at no extra cost to you!