The Nordic country of Denmark has quickly become a traveler's paradise. Home to one of the oldest monarchies in the world and renowned chocolatiers, Denmark is painted with scenic and cultural beauty. As one of the most progressive countries globally, Denmark is a multi-cultural meeting point.
With some of the most unique and diverse cities in Europe, choosing one to call home can be more complicated than choosing your favorite Danish chocolate.
However, our list of the top 10 best cities in Denmark is sure to hit your sweet spot and help you find your next delectable destination.
Best Places to Live in Denmark for:
Expats – Copenhagen
Digital Nomads – Aarhus
English Speakers – Aalborg
Solo Travelers – Vejle
Couples – Randers
Groups – Roskilde
Top 10 Places to Live in Denmark
1. Copenhagen
Best Place to Live for Expats
Cost of Living: $
As the capital city of Denmark, Copenhagen is the focal point of Danish culture, commerce, entertainment, and lifestyle. The city is split over the islands of Zealand and Amager and consists of a vast expat community. Copenhagen is one of Denmark's crown jewels, evidenced by its beauty and trendy neighborhoods.
Tip: To avoid cultural isolation, learn some Danish before or during your move to Copenhagen.
Who Would Like to Live There: Expats & Digital Nomads
Pros:
Easy access to quality healthcare services.
Many employment opportunities with excellent wages.
The city is easy to navigate by bicycle.
Cons:
Imported goods are hard to find.
Cold, rainy weather is a constant.
Certain luxury products are costly.
2. Aarhus
Best Place to Live for Digital Nomads
Cost of Living: $
Aarhus sits deep within the hearts of many digital nomads for a good reason. The city is home to numerous unique and vibrant areas filled with sprawling and lush parks, restaurants, cafes, and lifestyle venues. The city is an ode to everything Denmark is known for, offering a new and captivating adventure every day.
Tip: Plan your itinerary in advance as Aarhus is fully loaded with countless attractions and adventures not to miss.
Who Would Like to Live There: Digital Nomads, Expats & English Speakers
Pros:
The excellent city layout makes commuting easy.
Very social nightlife.
Amazing restaurants and cuisine.
Cons:
Accommodation is costly and scarce.
The city is smaller than Copenhagen.
The city can get crowded with tourists quickly.
3. Aalborg
Best Place to Live for English Speakers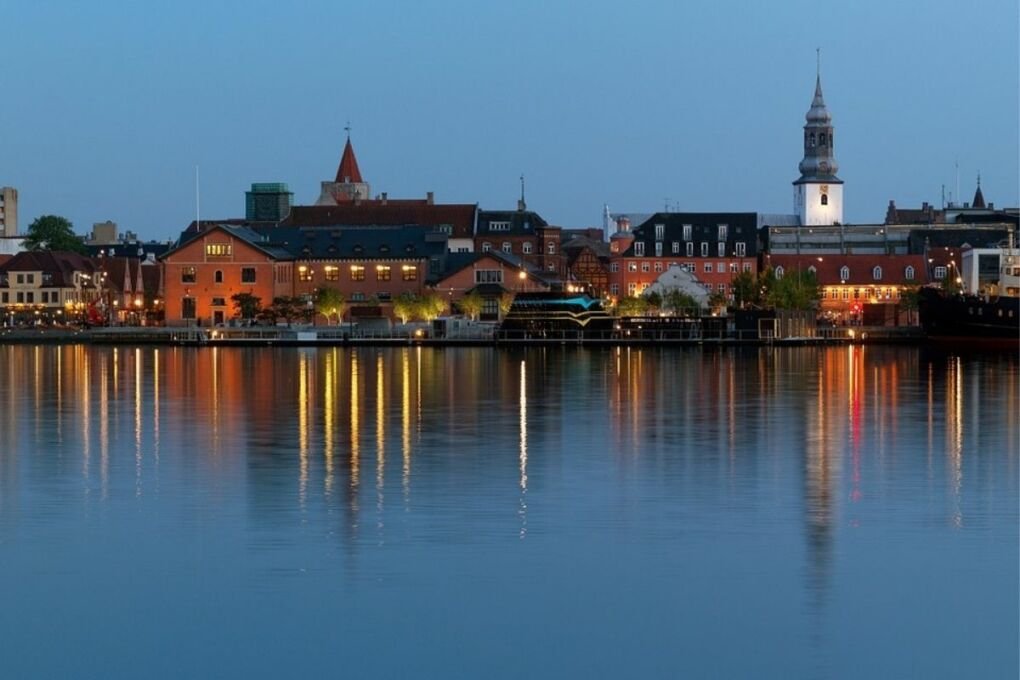 Cost of Living: $
As a hub for Danish, and European, industrial and commercial evolution, Aalborg is a melodic mix of the past and future. Living in Aalborg has become a top prize by blending upscale urban life with scenic coastlines and forests. Old neighborhoods have turned into trendy and dazzling urban shopping centers, entertainment venues, restaurants, and apartment buildings, making the city perfect for urbanites.
Tip: The historical center of Aalborg is a must-visit to immerse yourself in unique architecture, street art, and galleries.
Who Would Like to Live There: Solo Travelers & Expats
Pros:
Aalborg is exceptionally safe.
Loads of great pubs and cafes.
The city has many shopping and entertainment venues.
Cons:
Traveling to and from Aalborg can take long as it is far from other major cities.
Potential cultural and language barriers.
Living costs can get pricey.
4. Helsingør
Best Place to Live for Families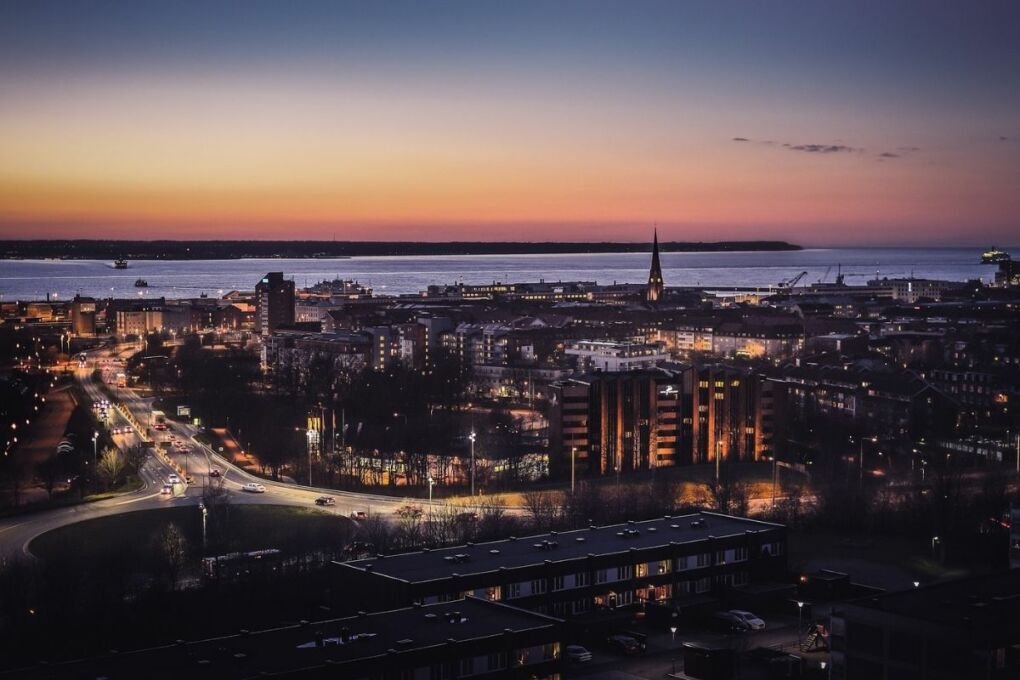 Cost of Living: $$
Boasting incredible scenic views from Castle Hill, numerous parks filled with children's playgrounds, bicycle parks, and lanes throughout the city, Helsingor is an idyllic family-friendly city. Choosing to settle in this city guarantees memorable family times.
Tip: Invest in quality bicycles for the whole family to ensure you can navigate the entire city with your loved ones.
Who Would Like to Live There: Expats, Digital Nomads & Couples
Pros:
Numerous family-oriented activities.
Amazing air-quality.
Top-quality healthcare and education facilities.
Cons:
Accommodation prices are high.
Busy public transportation system.
It can get very overcrowded.
5. Odense
Best Place to Live for Sports Fanatics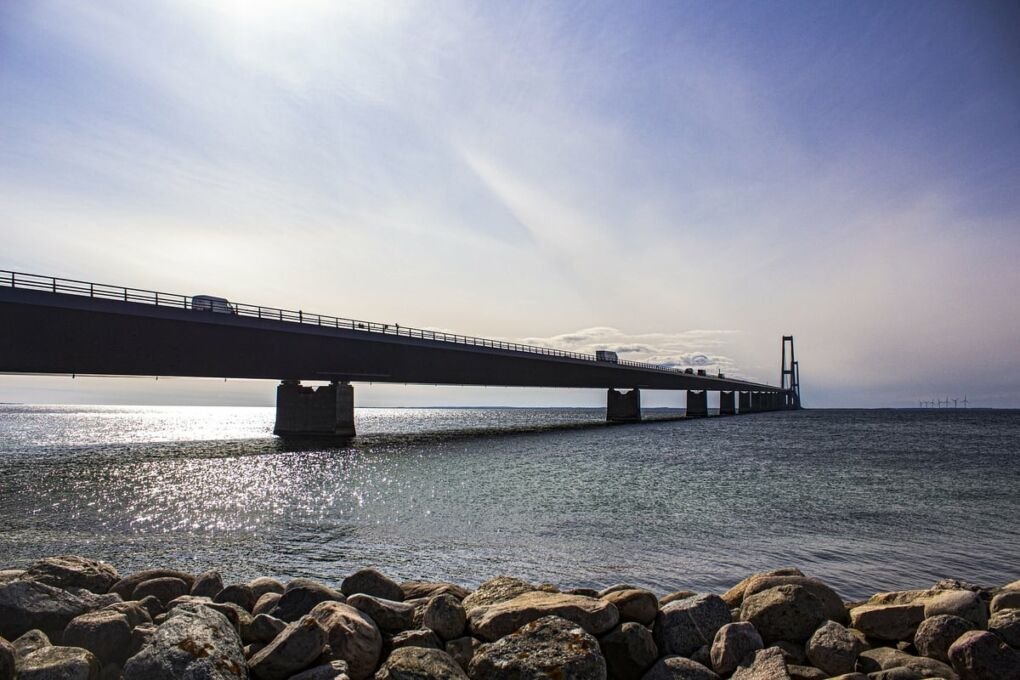 Cost of Living: $
Odense grows more and more attractive to travelers as the years progress. The city is now home to a world-famous botanical garden, multiple football pitches, swimming pools, and more. With music and arts venues meeting extensive sporting facilities, Odense is ideal for both sports and art lovers.
Tip: Joining a local sports club will keep you involved in the city and its many sporting events.
Who Would Like to Live There: Solo & Group Travelers
Pros:
The city has a lot of local sports clubs.
A high degree of safety.
There are always some cultural events happening.
Cons:
The cost of living can be expensive.
Potential culture shock if you do not like sports.
During peak season, there are thousands of tourists in the city.
6. Vejle
Best Place to Live for Solo Travelers
Cost of Living: $
Vejle is considered a hidden gem by many who have been to the city. The city is comparatively smaller than most, but it is filled to the brim with history, culture, and exclusive restaurants. Perfectly suited for solo travelers looking to escape from busy city centers, Vejle offers tranquil courtyards and roads that lead to many of the museums found in the city.
Tip: Moving from neighborhood to neighborhood throughout Vejle as a solo traveler will unlock all the Danish charm of the city.
Who Would Like to Live There: Solo Travelers, Expats & Digital Nomads
Pros:
Exclusive and unique restaurants.
The locals are very welcoming.
More intimate cityscape with a smaller size.
Cons:
Travel times to Vejle can be lengthy.
Lack of imported goods.
Lackluster nightlife.
7. Herning
Best Place to Live for Social Media Influencers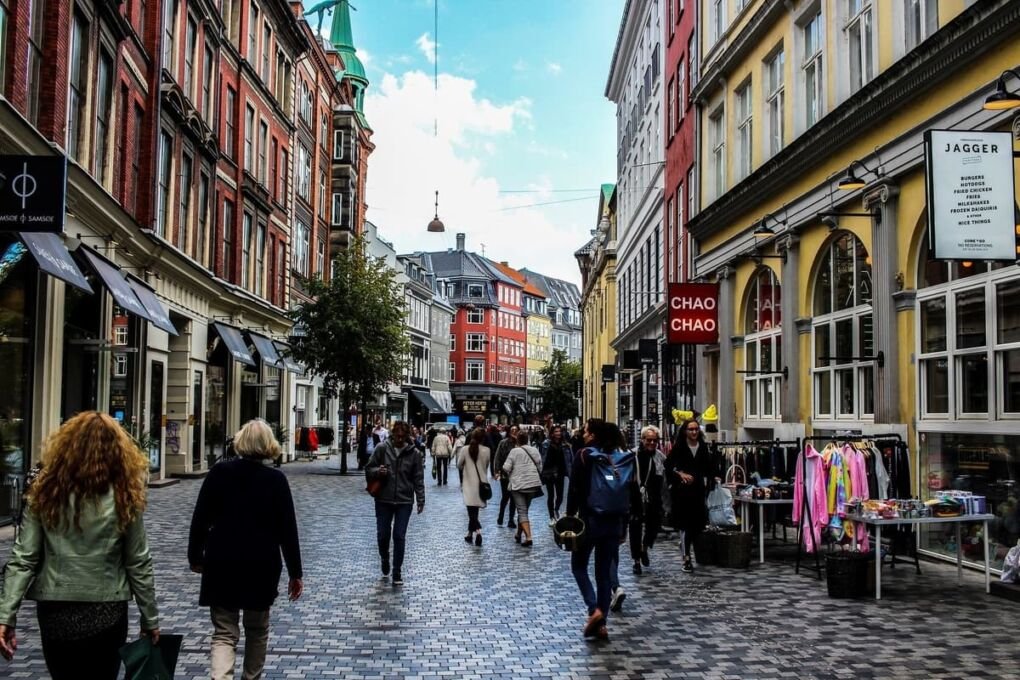 Cost of Living: $$
If you're looking for the perfect spot to capture eye-catching selfies and panorama shots that will have your social media feed buzzing, Herning is the ideal city. The city has mesmerizing and unique restaurants and cafes lining beautiful and history-rich roads, ensuring the perfect influencer aesthetic.
Tip: The contemporary architecture of Herning makes for perfect selfies. Explore the city to find your perfect shot.
Who Would Like to Live There: Digital Nomads & Solo Travelers
Pros:
Exceptionally beautiful city and countryside.
High living quality.
Warm and welcoming locals.
Cons:
Accommodation and other expenses are high.
Relatively far from other cities.
Potential language barriers.
8. Hillerod
Best Place to Live for Music Lovers
Cost of Living: $$$
Hillerod, located north of Copenhagen, attracts thousands of music lovers and festival fanatics to its streets and parks. Showcasing every genre from classical music to rock, the city holds numerous festivals and events throughout the year. Take in every second of the euphoric symphonies heard citywide as you navigate your way through one of Denmark's finest.
Tip: Ensure that your Schengen visa requirements are met before you travel.
Who Would Like to Live There: Expats, Couples & Groups
Pros:
Excellent healthcare and educational institutions.
Amazing music events and festivals.
Efficient public transport system.
Cons:
Unpredictable and rainy weather.
Very high living costs.
Attractions and events can be overpriced.
9. Randers
Best Place to Live for Couples
Cost of Living: $$
The city of Randers has been a paradise destination for many travelers. The city is brought to life by the many sporting venues, restaurants, music and art venues, theaters, lakes, beaches, and parks. Discovering these with your significant other makes the city all the better.
Tip: Making friends with the locals in Randers will help you find unique and romantic escapes in the city, perfect for date nights.
Who Would Like to Live There: Couples, Expats & Groups
Pros:
The city is very safe.
Restaurants are seemingly designed for couples.
Great culture and sporting venues.
Cons:
Living in Randers can be expensive.
Tourists flock to the city during peak season.
Accommodation is pricey and scarce.
10. Roskilde
Best Place to Live for Groups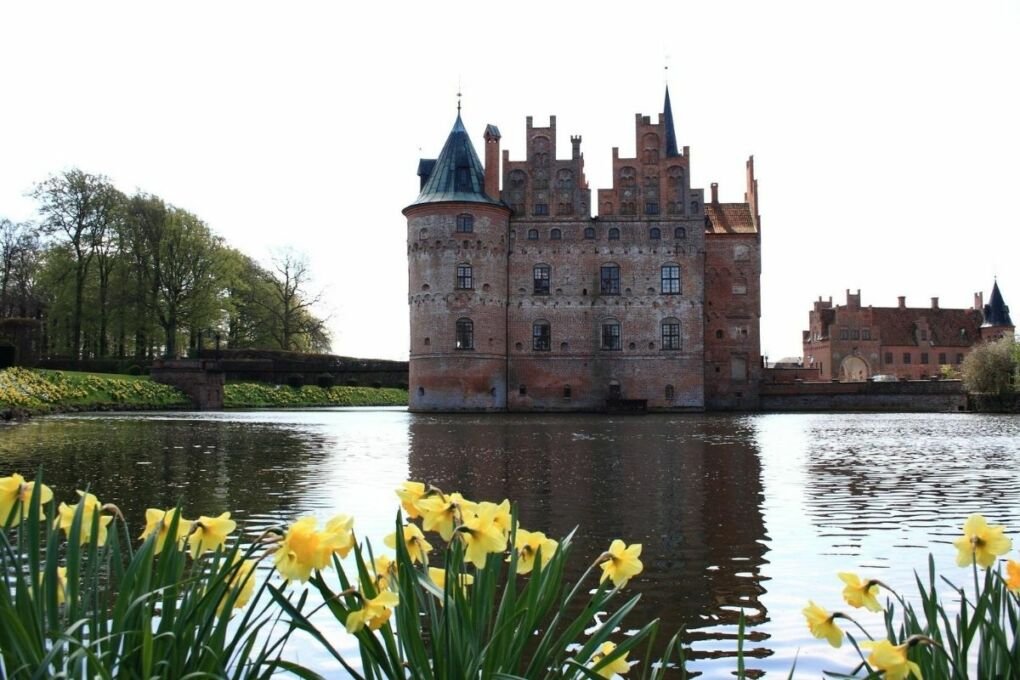 Cost of Living: $$
Roskilde might not be the largest city on our list, but its unique attractions and opportunities certainly make up for its size. The city boasts exceptional educational institutions, jaw-dropping countryside, and increasing employment opportunities. For groups traveling through Denmark, Roskilde is the perfect spot to explore with your friends and fellow travelers.
Tip: Many governmental buildings in Roskilde offer free Wi-Fi and have cafes nearby.
Who Would Like to Live There: Groups, Digital Nomads & Expats
Pros:
High-quality healthcare and education.
Accommodation is suited to groups.
High rate of employment opportunities.
Cons:
Constant rainy weather.
Potential cultural and language barriers.
The city is relatively small.
FAQs
1. Is It Safe in Denmark?
Denmark is exceptionally safe. It is rated as one of the safest countries worldwide.
2. What Currency Do They Use in Denmark?
The main currency of Denmark is the Danish Krone.
3. What Language Do They Speak in Denmark?
The primary language used in Denmark is Danish.
4. How to Travel Around Denmark?
Traveling around Denmark is done by commuter trains and air travel. For local traveling, almost every city in Denmark is bicycle-friendly.