Estonia is situated in northern Europe on the shores of the Baltic Sea and holds some of the most awe-inspiring natural scenery. Estonia will impress anyone considering relocating from preserved medieval cities to some of the most modern advancements in Europe.
Estonia also offers some of the most affordable living costs for anyone on a budget, so you don't have to spend a fortune to enjoy this fantastic country. With easy access to countries like Latvia, scenic and serene Finland, and even Sweden, Estonia will be worthwhile.
Whether you're looking to escape into the beauty of nature, or a digital nomad looking for some of the fastest internet speeds, Estonia is the place for you.
Best Places to Live in Estonia for…
Expats: Hiiumaa Island
English Speakers: Tallinn City
Digital Nomads: Sääremaa Island
Solo Travelers: Viljandi
Groups: Rakvere
Couples: Pärnu
Top 10 Places to Live in Estonia
1. Hiiumaa Island
Best Place to Live for Expats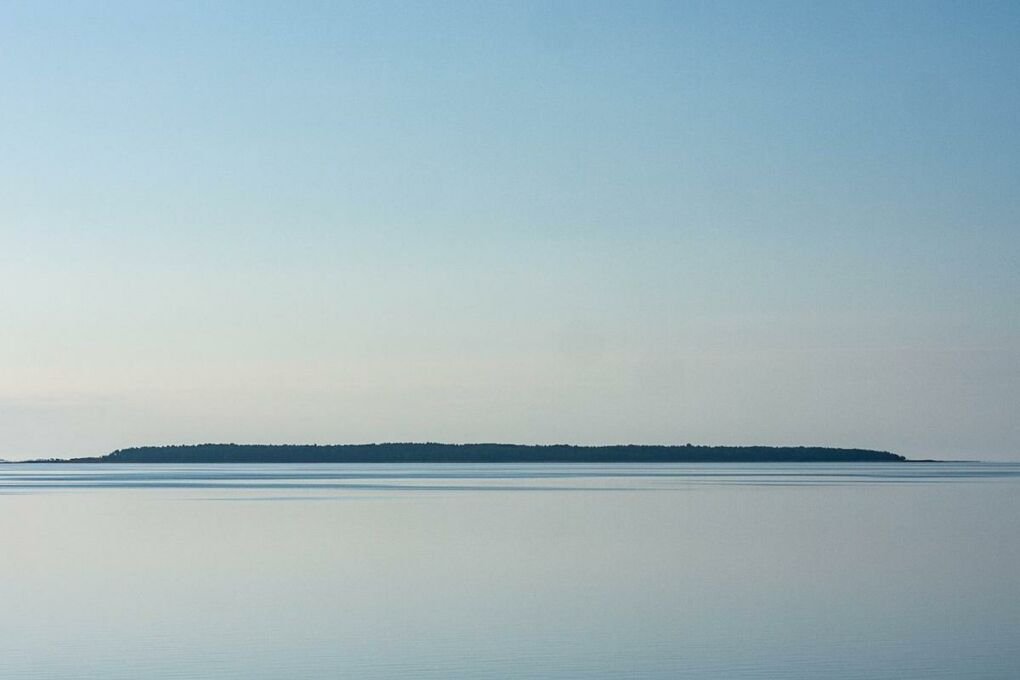 Cost of Living: $$
Hiiumaa Island, located northwest of the Estonian mainland, is the second-largest island in the country. It offers views of impressive and well-preserved lighthouses, gorgeous beaches, ocean views, and untouched natural scenery. With its well-preserved natural habitat and delicious local cuisine, Hiiumaa is a popular spot for hikers, expats, and foodies.
Tip: Take a trip to one of the oldest lighthouses in the Baltic region, the Kõpu Lighthouse.
Who Would Like to Live There: Expats and Nature Lovers
Pros:
Gorgeous locations
Slow-paced environment
Affordable cost of living
Cons:
High tax rates for expats
Difficulty finding English speakers
Travel to and from the mainland can be dangerous in winter
2. Tallinn City
Best Place to Live for English Speakers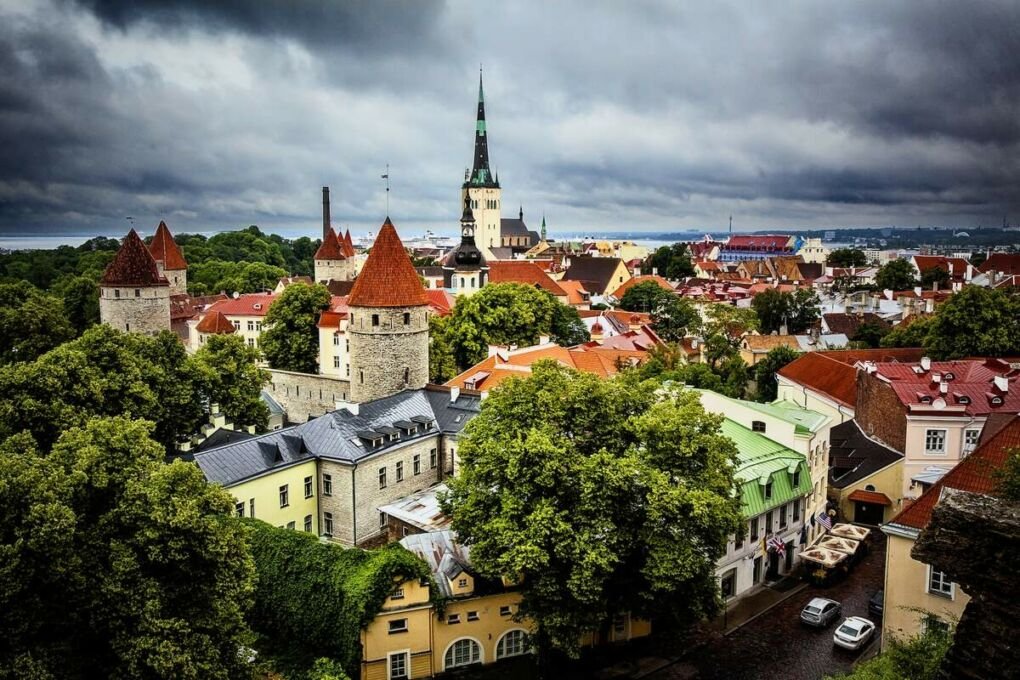 Cost of Living: $$
Tallinn, the capital of Estonia, is located in the north and is known as the cultural and social epicenter of the country. Along with its welcoming people and picturesque medieval buildings, this city offers a variety of affordable bars, nightclubs, and markets on the city's outskirts. And given its popularity, Tallinn's population can primarily understand and speak English.
Tip: Check out Restaurant Rataskaevu 16 for delicious local cuisine, only a three-minute walk from the famous Alexander Nevsky Cathedral.
Who Would Like to Live There: English Speakers, Solo Travelers, and Expats
Pros:
Affordable living costs
Large English-speaking population
Free public transportation for residents
Cons:
Difficulty finding job vacancies
Freezing climate
Overtourism
3. Sääremaa Island
Best Place to Live for Digital Nomads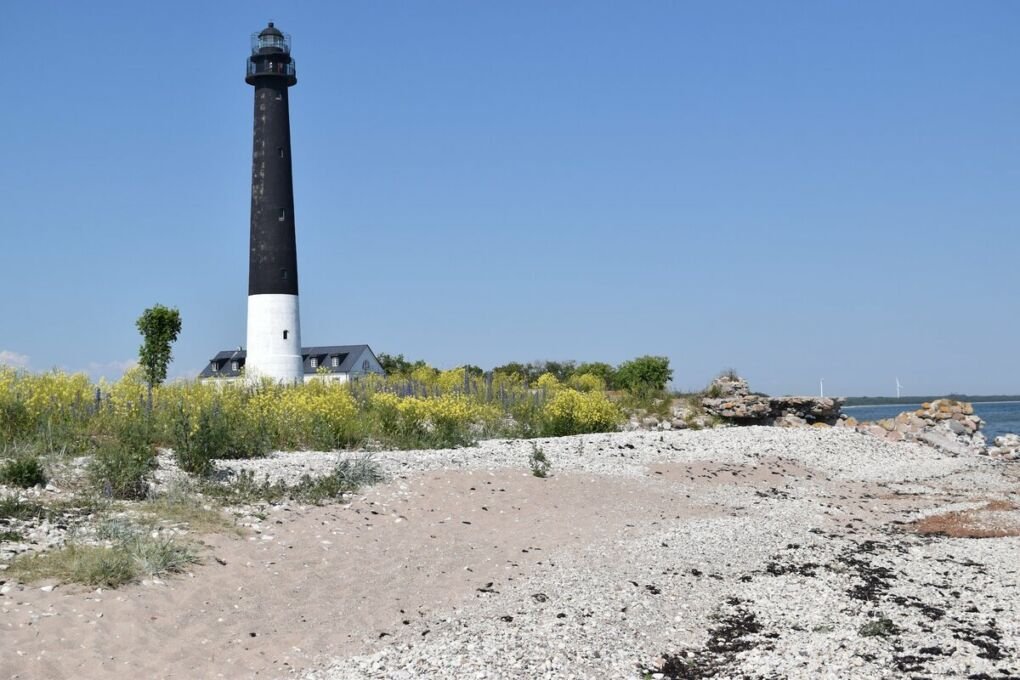 Cost of Living: $
Sääremaa, the largest island in Estonia, is located in the Baltic Sea to the west of the Estonian mainland. This rural island offers jaw-dropping nature reserves, various museums and monuments, and ocean views for any digital nomad or nature lover.
Tip: Take a trip to Panga Cliff to experience some serene and breathtaking walks.
Who Would Like to Live There: Digital Nomads and Nature Lovers
Pros:
Affordable living
Good nature preservation
Variety of locations to visit, like museums and natural parks
Cons:
Difficulty finding English speakers
High tax rates for digital nomad Visa users
Four-hour journey to the capital city
4. Viljandi
Best Place to Live for Solo Travelers
Cost of Living: $
Viljandi is a small town in southern Estonia, surrounded by magnificent forests and natural spaces. This small town is home to castles, museums, beautiful lakes, and forests and is a popular location for culture, music, and festival lovers worldwide. This is the perfect location for solo travelers looking for fellow travelers enjoying local festivals.
Tip: On the last weekend of July, enjoy the Viljandi Folk Music Festival for some great tunes and good vibes!
Who Would Like to Live There: Solo Travelers and Nature Lovers
Pros:
Affordable living
Low crime rates
Warm summers
Cons:
Difficulty meeting friendly locals
Parts of Viljandi Old Town are challenging to access by car
Small town so that activities can be limited
5. Rakvere
Best Place to Live for Groups
Cost of Living: $$
Rakvere, a medieval and picturesque city in northern Estonia, has an impressive selection of castle ruins and scenery and numerous activities to entertain groups of all kinds. Ranging from music festivals to the popular Rakvere Castle theme park dedicated to allowing you and your friends to live out your 16th-century, medieval fantasies.
Tip: After visiting Rakvere Castle, make your way down to Schenkenberg Tavern, where you can learn a thing or two about medieval cooking.
Who Would Like to Live There: Groups
Pros:
Various fun group activities are available
Environmental preservation
Easy travel to and from Rakvere
Cons:
Densely populated
Lacking markets and amenities
Difficulty finding living spaces
6. Pärnu
Best Place to Live for Couples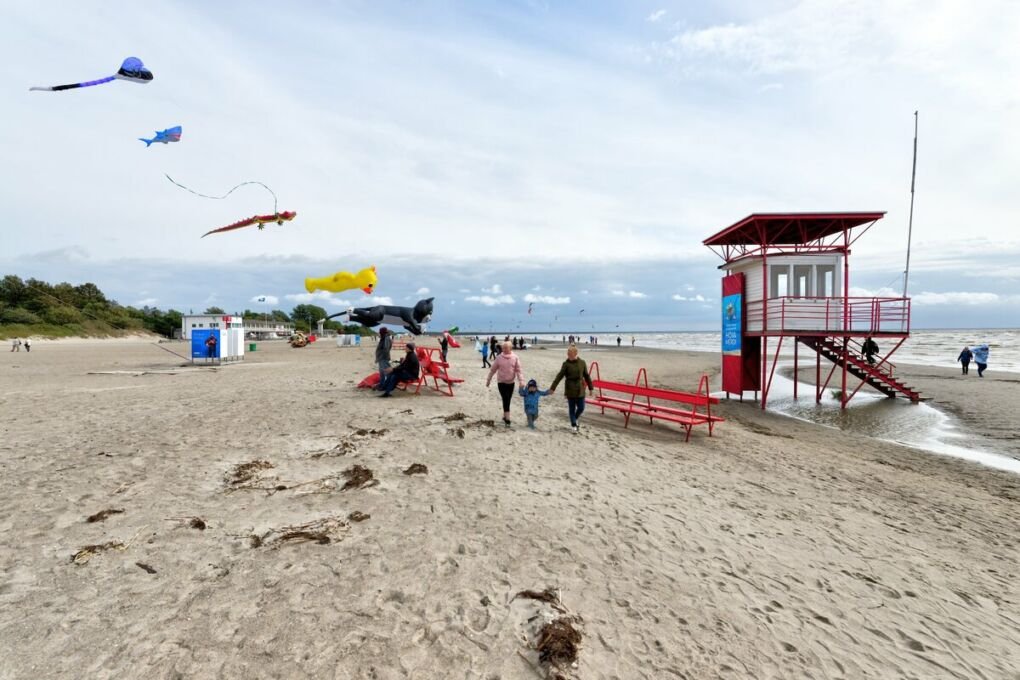 Cost of Living: $$
Pärnu is located in the southwest region of Estonia, around 79 miles outside of the capital city. Pärnu is the fourth largest city in Estonia and is famous for its gorgeous sandy beaches and warm temperatures during summer. This destination is sure to attract vacationers and couples alike.
With various bars, restaurants, spas, and romantic scenery, Pärnu will provide a relaxed and enjoyable living experience for you and your loved one.
Tip: Visit the Pärnu beach promenade during sunset for a beautiful and romantic moment with your partner.
Who Would Like to Live There: Couples and Expats
Pros:
A variety of romantic tours are available
Beautiful scenery and hidden locations
Family-friendly for those with children
Cons:
Overtourism in warmer months
Difficulty finding friendly locals
Fast-paced lifestyle
7. Haapsalu
Best Place to Live for Nature Lovers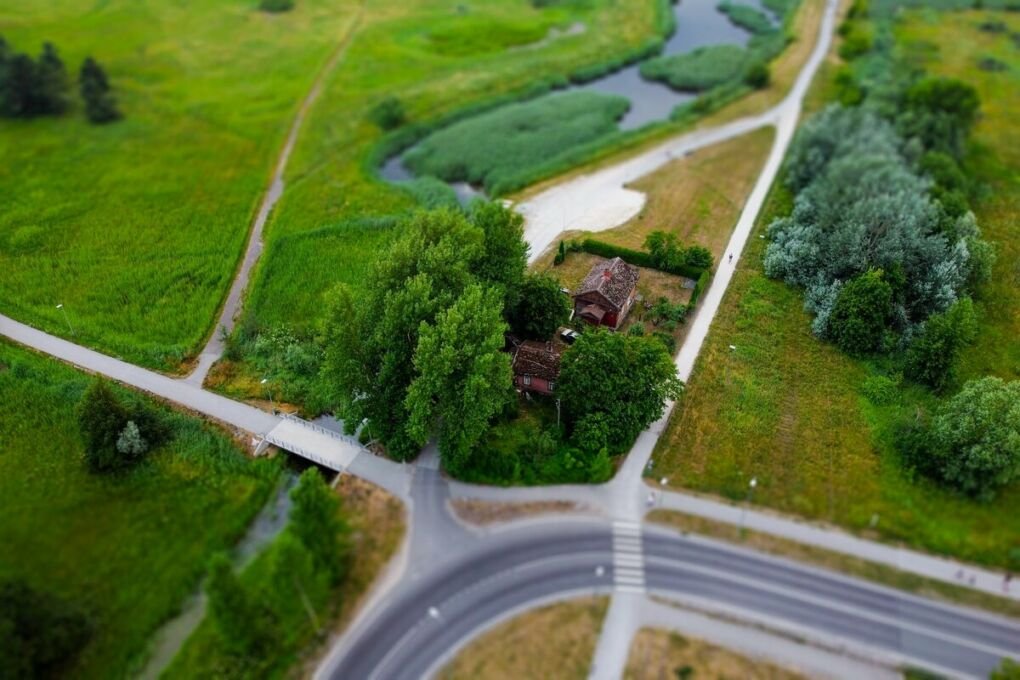 Cost of Living: $
Haapsalu is located on the west coast of Estonia near the central city of Hiiumaa. It offers a unique combination of seaside resort locations, old town preservations, museums, and vast forests. Haapsalu is known for its environmental conservation endeavours and healing spas that offer seawater treatments and mud baths to tourists from around the globe.
Tip: Check out Hestia Hotel Haapsalu Spa for a luxurious and relaxing spa treatment.
Who Would Like to Live There: Nature Lovers
Pros:
Very affordable living costs
Perfect for people focusing on self-care
Good air quality and environment
Cons:
Not many English speakers
An hour's drive from the capital city
Not suited for young travelers
8. Kalamaja
Best Place to Live for Marine Enthusiasts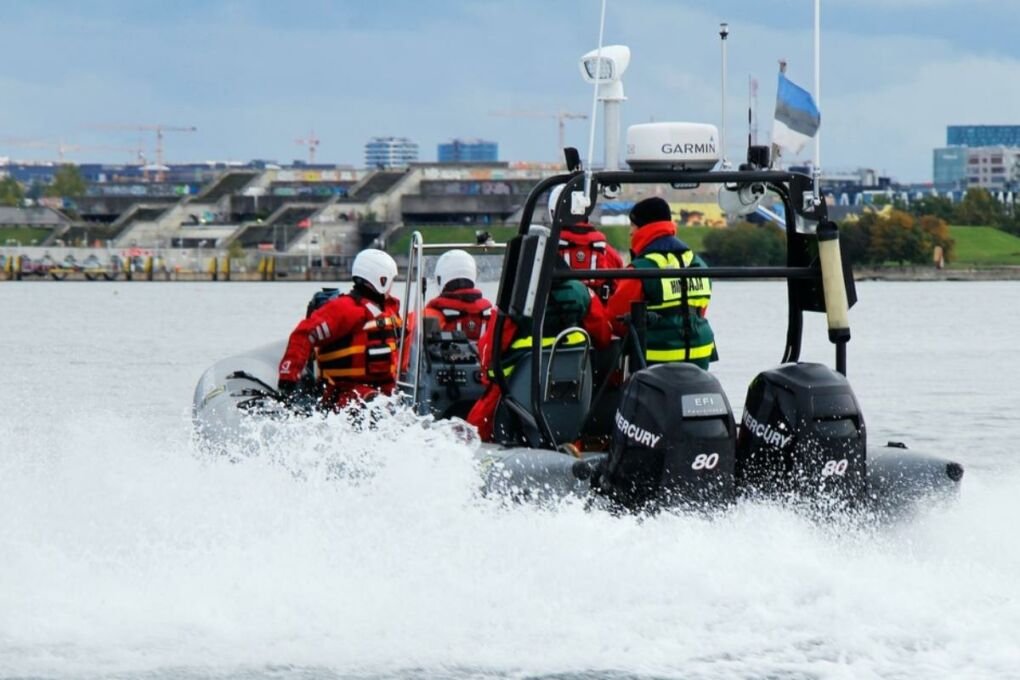 Cost of Living: $$$
Kalamaja is located near the Baltic Sea coast and, as a result, is home to a vibrant and inviting marine history. Proximity to the sea offers fishing and sailing opportunities and access to incredible maritime museums, such as the Lennusadam Seaplane Harbour.
Tip: Visit Lennusadam Seaplane Harbour for an incredible navy and maritime museum experience.
Who Would Like to Live There: Marine Enthusiasts and Expats
Pros:
Close to the city center
Coastal access
Rich maritime history
Cons:
Expensive living
Freezing climate
Limited living spaces available
9. Tartu
Best Place to Live for Students
Cost of Living: $$$
The second largest city in Estonia is Tartu,  which is famous for its university life and perfect for students. The University of Tartu, one of the country's oldest and most well-known universities, attracts students from all across the world. With its unique blend of culture, stunning architecture, and social life, Tartu offers the perfect destination for students to live and explore.
Tip: Science lovers should take a trip to the AHHAA Science Centre to look at incredible technological advancements.
Who Would Like to Live There: Students
Pros:
Immersive local culture
Lively social and nightlife
Highly renowned education
Cons:
More expensive living costs
Difficulty finding English speakers
Freezing climate
10. Rummu
Best Place to Live for Divers
Cost of Living: $$
Rummu, located in Harju County on the northern side of Estonia, is home to one of the unique diving experiences for divers and adventurers. Located in Rummu Quarry, the long-abandoned Rummu Underwater Prison provides a diving experience that you're not likely to find anywhere else.
Tip: Visit Rummu Quarry for a unique and unmatched diving experience in the gorgeous blue waters.
Who Would Like to Live There: Divers
Pros:
Transport is available directly from Tallinn
Easily accessible during summer
Clean environment
Cons:
Limited amenities
Limited nightlife — not suitable for young socialites
It can be challenging to access in colder seasons