New Zealand is a small and unassuming island with a lot to offer. If you are looking for a laidback place to live instead of the more work-focused America or the United Kingdom, then New Zealand might be the place you're looking for as their common motto is "work to live, not live to work."
We've rounded up the best places to live in New Zealand, and we can guarantee that there will be a city for you.
Best Places to Live in New Zealand for
Expats: Auckland
English Speakers: Wellington
Digital Nomads: Rotorua
Solo Travelers: Christchurch
Couples: New Plymouth
Groups: Hamilton
Top 10 Places to Live in New Zealand
1. Queenstown
Best City for Families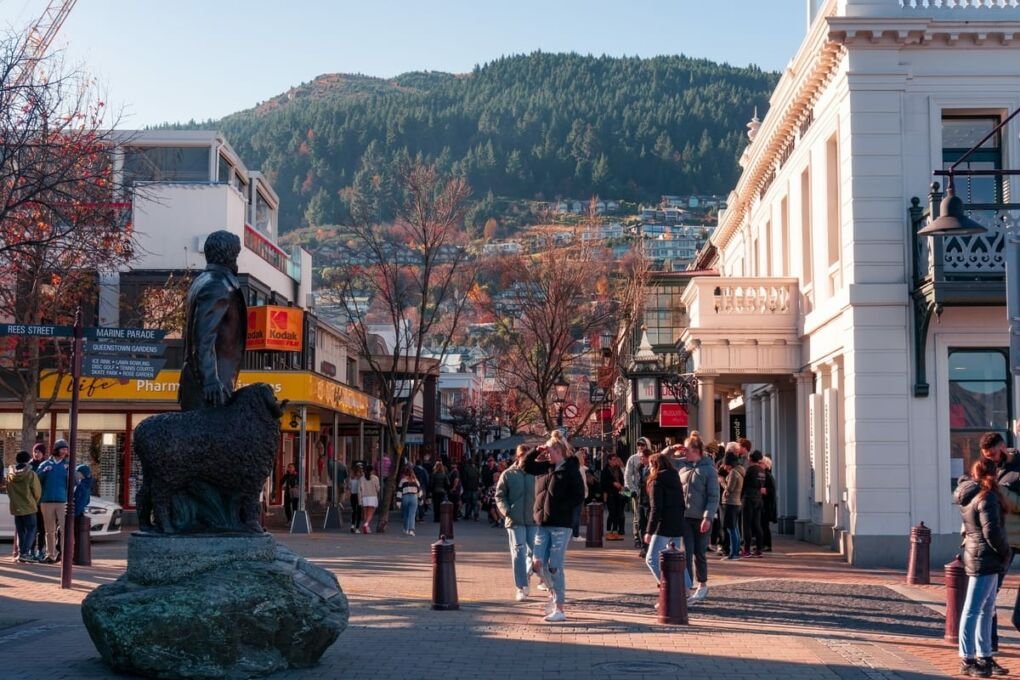 Cost of Living: $$$
A beautiful city tucked away in the mountains, Queenstown has a lot to offer. The city is a tourist hotspot, and there are tons of activities like skiing, snowboarding, and hiking to keep you busy year-round.
Tip: Don't get an apartment before you arrive. Instead, look for short-term rentals until you have settled into the city.
Who Would Like to Live There: Families, Expats
Pros:
Very scenic city and great for outdoor activities.
Friendly and welcoming locals.
The city's climate is good.
Cons:
The cost of living is very high.
It may be challenging to find a permanent place to stay as there is a housing shortage.
It is pretty isolated from the other major cities in New Zealand.
2. Napier
Best City for Wine lovers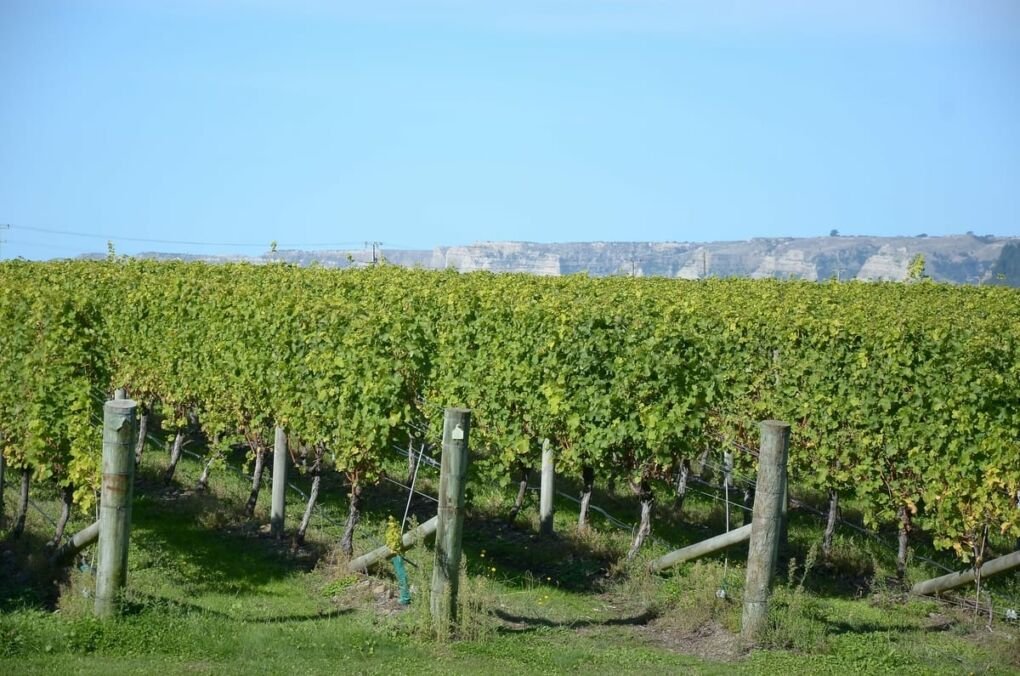 Cost of Living: $
Napier is a sunny city filled with fun activities, most well known for its vineyards, beautiful coastline, and art deco landmarks. The city is located in New Zealand's Hawke's Bay and has a booming wine and tourism sector.
Tip: Attend the Newcomers Lunch Group when you first arrive so you can expand your network.
Who Would Like to Live There: Newly-weds
Pros:
Sunny all year round.
There are many different activities either for couples, individuals, or families.
The city experiences low crime rates.
Cons:
Public transport is not always reliable or on time.
The city experienced an earthquake in 1931 and might be affected again.
Some people may experience racism.
3. Rotorua
Best City for Digital Nomads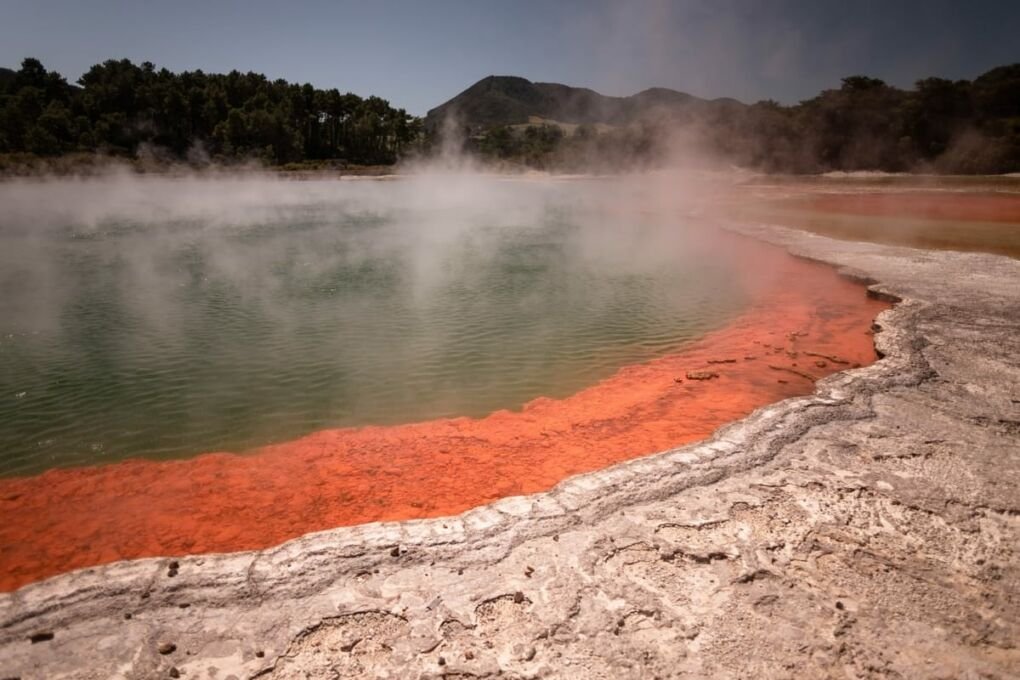 Cost of Living: $
Rotorua is located on New Zealand's North Island and is famous for its geothermal activity. It prides itself on showcasing its Maori culture and is home to the New Zealand Maori Arts and Crafts Institute.
Tip: Visit the geothermal features as they are a great way to unwind after a long week of work.
Who Would Like to Live There: Digital nomads
Pros:
Plenty of job opportunities.
Housing is more affordable than in other major New Zealand cities.
It is a well-connected city via road and air.
Cons:
The city is located near geysers, and there is often a sulphuric smell in the air.
It can get sweltering in the summer and cold in the winter.
It is a quieter city with not much to do.
4. Matamata
Best City for Tolkien Fans
Cost of Living: $
Any fan of JRR Tolkien and The Lord of the Rings movies knows the city of Matamata. It is the home of the shire, and there is even a guided tour of the Hobbiton Movie Set. Despite being most famous for bringing a beloved classic to life, Matamata offers more.
Tip: Public transport isn't always the most reliable, so if you are going to commute, you should invest in a car.
Who Would Like to Live There: Retired couples
Pros:
Some buses run to other main cities like Auckland and Hamilton throughout the day.
There are plenty of excellent healthcare facilities.
Many options for schools.
Cons:
Not many activities to do as it is a small town.
Housing prices are rising and aren't always good quality.
There are many insects and spiders.
5. Auckland
Best City for Expats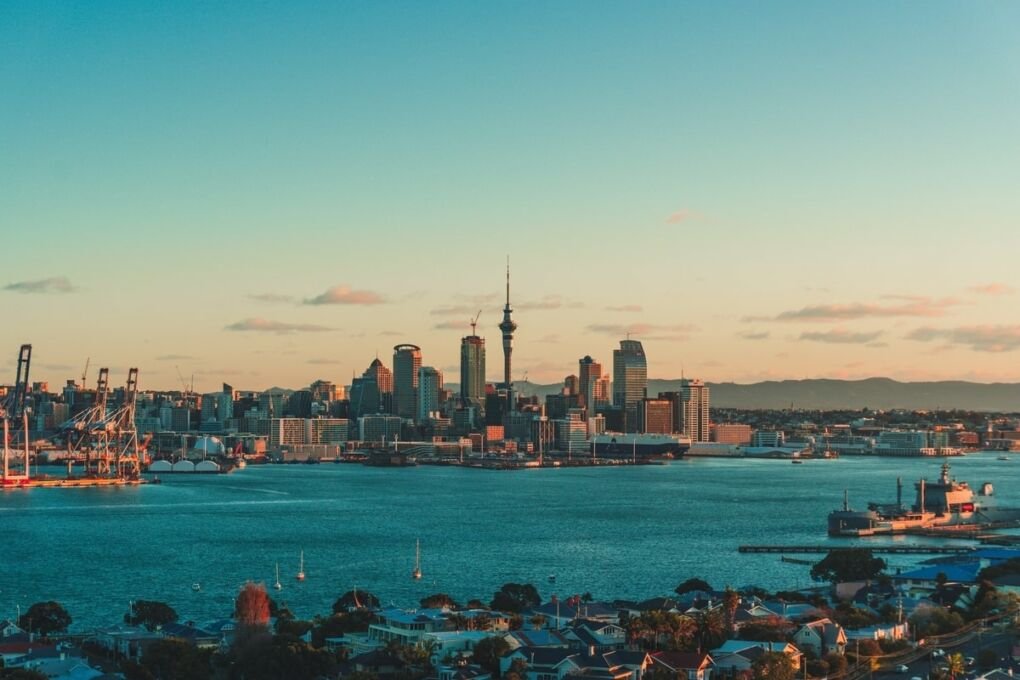 Cost of Living: $$$
Although not New Zealand's capital, it is its most populated city and has a huge expat community. Its food, art, and music are inspired by the blending of different cultures in the city. Auckland is also only half an hour away from beaches and hiking trails.
Tip: Auckland is a very diverse city, so make sure you try all the different foods it has to offer.
Who Would Like to Live There: Expats, Families with children
Pros:
There are many activities, whether finding new places to eat or exploring nature.
It is consistently ranked as one of the world's most livable cities.
The people have a laidback lifestyle.
Cons:
The weather is unpredictable.
Housing is expensive, and the cost of living, in general, is high.
Traffic is a problem, and roads become congested during peak morning and evening times.
6. Wellington
Best City for English Speakers
Cost of Living: $$$
New Zealand's capital has a mix of culture, history, nature, and cuisines. Not only that, but Wellingtonians are some of the friendliest people in the world. The city is also home to the Te Papa Tongarewa museum, New Zealand's national museum.
Tip: Although not destructive, Earthquakes are common, so prepare to experience some small tremors.
Who Would Like to Live There: English speakers
Pros:
Gentle and laidback pace of life.
You are never short of things to do.
It is a good place for couples who want to start a family.
Cons:
Earthquakes in this region are frequent as the city lies on a major fault line.
The climate is not good, and winters can get very chilly.
Fresh fruit and vegetables are scarce and expensive.
7. New Plymouth
Best City for Couples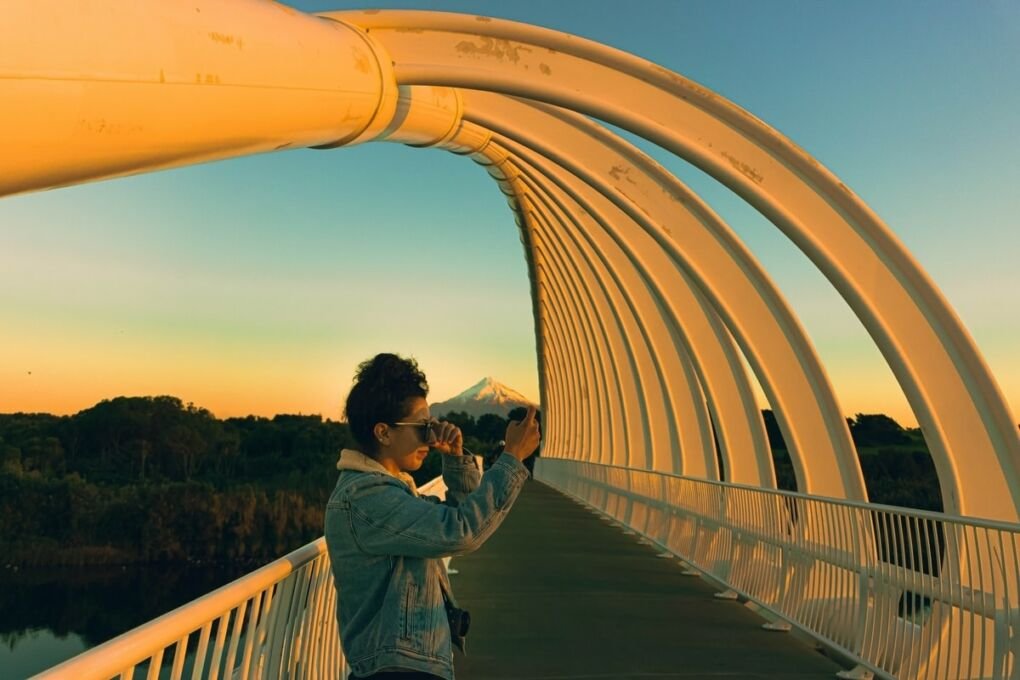 Cost of Living: $$
New Plymouth is a vibrant and modern city that is always sunny and has many art galleries, parks, and places to eat. Taranaki Maunga gives a picturesque backdrop to the city, and the Egmont National Park is just a short drive from the city center.
Tip: Make sure you are secure financially before moving, as things can get quite costly.
Who Would Like to Live There: Couples, recent graduates
Pros:
It's a compact city so you can walk pretty much everywhere.
Rent and housing are cheaper than in other New Zealand cities.
The city has some of the best scenery in the country.
Cons:
There aren't many job opportunities unless you have a specific skill set.
Public transport options are limited and unreliable.
Places tend to close quite early in the day – there isn't much nightlife.
8. Christchurch
Best City for Solo Travelers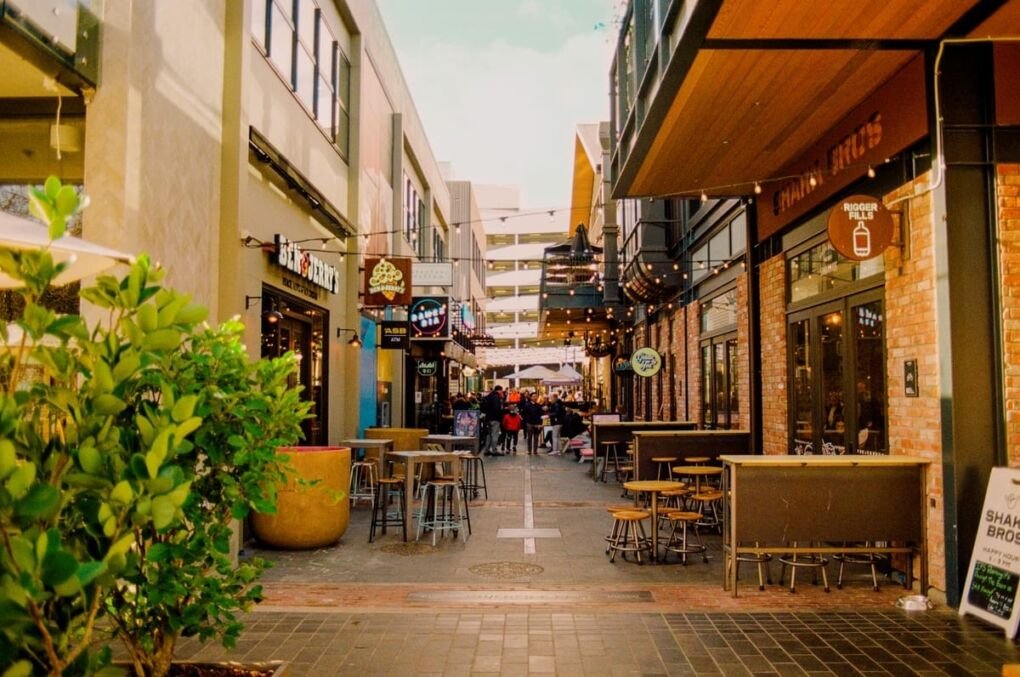 Cost of Living: $$$
Christchurch is a beautifully scenic city located on New Zealand's South Island. It has been called the heart of Aotearoa and is rich in diverse cultures.
Tip: The city is still rebuilding after the 2011 earthquake, and tremors are common.
Who Would Like to Live There: Solo travelers, foodies
Pros:
This is a great city for outdoor activities.
It's effortless to get around the city.
There is an array of good restaurants and diverse food choices.
Cons:
Winters are notoriously long with lots of drizzle and frost.
The city hasn't recovered from the 2011 earthquake and is still rebuilding certain parts.
Racism and discrimination seem to be an issue.
9. Hamilton
Best City for Groups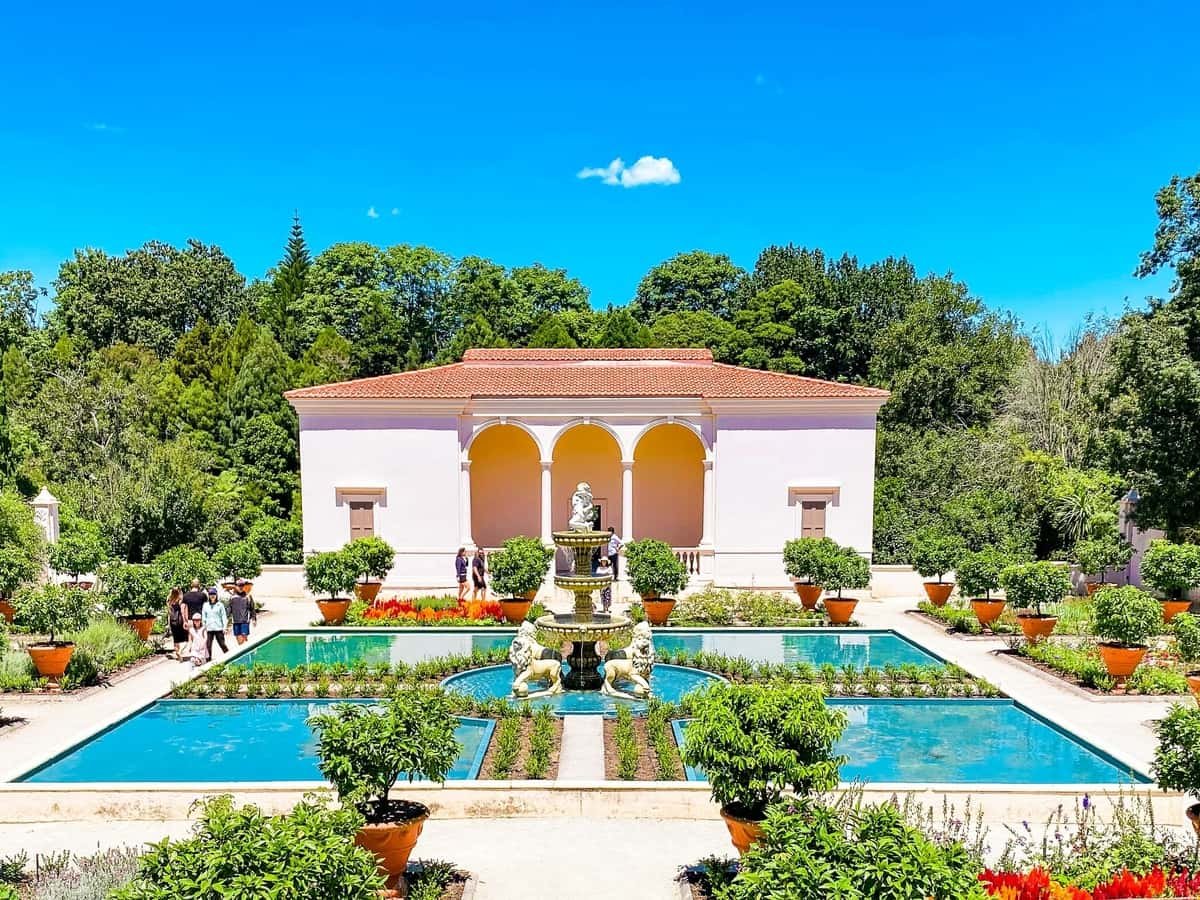 Cost of Living: $
Known for its gardens, cafes, and nightlife, Hamilton is nestled on the banks of the Waikato River. The city is a scenic and quiet place to live and not as busy as the bigger cities in New Zealand.
Tip: The winters are quite cold, so make sure your house is well insulated.
Who Would Like to Live There: Groups, students, retirees
Pros:
Traffic is good.
Lots of greenery and trees.
There are some great tertiary education institutes.
Cons:
Crime rates seem to have increased.
It is not as connected to Auckland, Wellington, and Christchurch.
It may be a little boring for teenagers and young adults.
10. Tauranga
Best City for Beach Lovers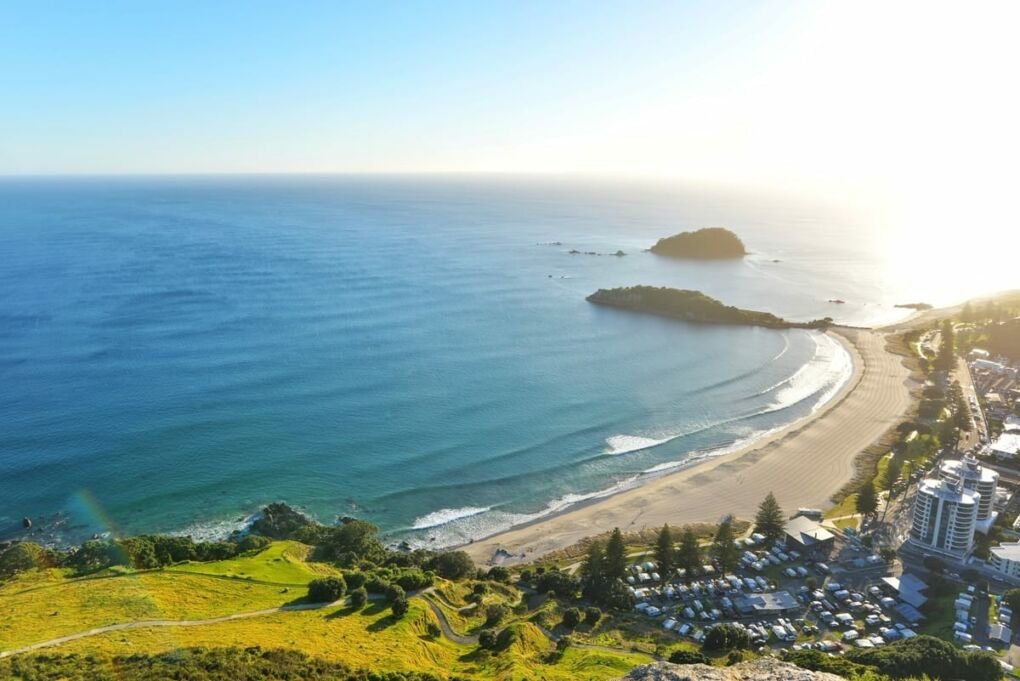 Cost of Living: $$$
Tauranga is a harbourside city located in New Zealand's Bay of Plenty. It is home to the historic Elms Mission Station, a Georgian-style home, and is becoming one of New Zealand's fastest-growing cities.
Tip: It is challenging to earn a decent wage, so make sure that your job is well-paying and has the necessary benefits.
Who Would Like to Live There: Beach lovers, families
Pros:
It is an excellent city for beach lovers.
There are many good employment opportunities.
The city has great healthcare facilities.
Cons:
Very expensive lifestyle and the cost of living is high.
Traffic is terrible, especially during peak hours.
It is quite isolated from the rest of the country.
FAQs
1. Is It Safe in New Zealand?
New Zealand is a generally safe country and has low crime rates.
2. What Currency Do They Use in New Zealand?
The New Zealand Dollar (NZD) is the currency used in New Zealand.
3. What Language Do They Speak in New Zealand?
English and Maori are the most widely spoken languages in New Zealand.
4. How to Travel Around New Zealand?
New Zealand does not have the most reliable public transport and no working railway, so the best way to travel around New Zealand is via air or car.