Deep in the heart of Central Europe is the landlocked country the Republic of Serbia, a land teeming with young life and gorgeous landscapes. This perfectly preserved piece of history is a vibrant and enticing wonderland for all ages, and is waiting to take you on the adventure of a lifetime!
Despite its landlocked terrain Serbia is surrounded by beauty, with Hungary to the north, Croatia to the West, Romania to the southeast and stunning Montenegro to the south. It is the ideal destination for those looking for a little bit of heaven and a whole lot of culture.
Worried about the cost? Fret not. With affordable and reasonable prices, along with welcoming citizens from a wide range of cultures and ethnicities, the Republic of Serbia has something for everyone.
Best Places to Live in Serbia for…
Expats: Jagodina
English Speakers: Belgrade
Digital Nomads: Niš
Solo Travelers: Čačak
Couples: Sombor
Groups: Subotica
Top 10 Best Places to Live in Serbia
1. Jagodina
Best Place to Live for Expats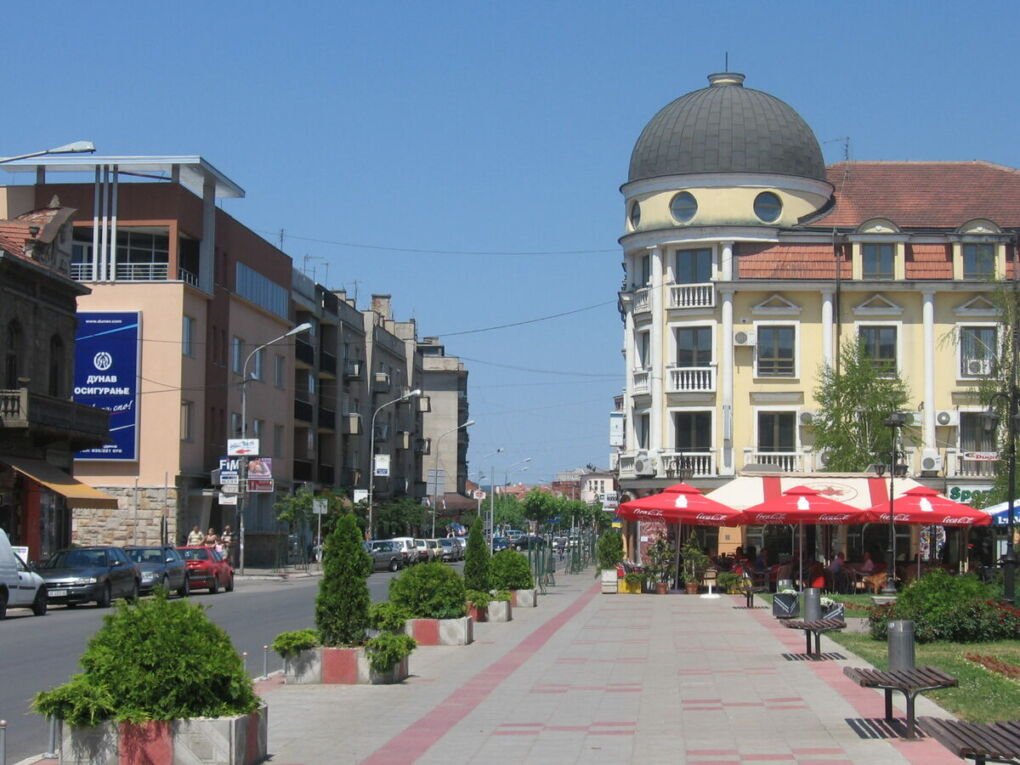 Cost of Living: $
On the banks of the Belica River is the charming city of Jagodina in central Serbia. Known for its many cultural festivals, quaint theaters and the largest artificial waterfall in the Balkans, this colorful city is the perfect destination for a new home.
Tip: Visit the Jagodina Zoo, the third largest in Serbia, in the "Ðurđevo brdo" complex of the city park to see nearly 100 different animal species.
Who Would Want to Live There: Expats and Solo Travelers
Pros:
Walkable city
Multi-ethnic demographic
Affordable cost of living
Cons:
Very cold winters
High levels of corruption
Air Pollution
2. Belgrade
Best Place to Live for English Speakers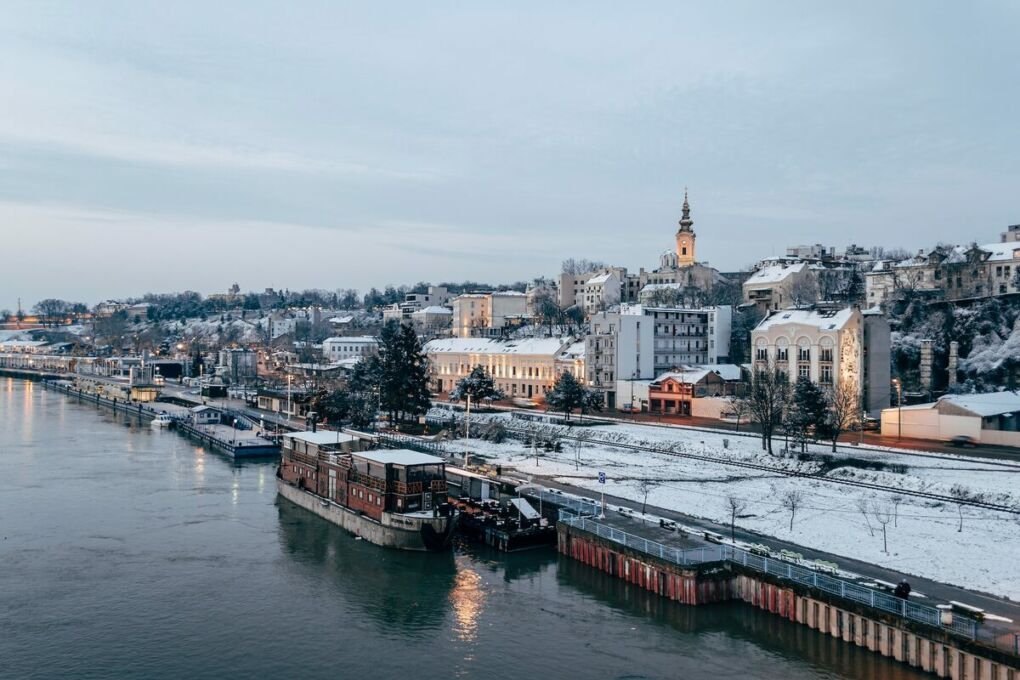 Cost of Living: $$
Also known as Beograd, meaning "White City" in Serbian, Belgrade is Serbia's glittering capital and largest city. As one of the oldest continuously inhabited cities in the world, Belgrade is a beloved cultural and industrial hub that sits on the banks of the Danube river.
Tip: The city was the home of inventor Nikola Tesla, the namesake of the Tesla unit, and continues to preserve his personal belongings in the Nikola Tesla Museum.
Who Would Want to Live There: English Speakers, Digital Nomads and Young Travellers
Pros:
Friendly locals
Lack of significant language barriers
Widespread investment in the arts and culture
Cons:
High risk of mass wasting and landslides
Moderate risk of crime
Extreme seasonal temperatures
3. Niš
Best Place to Live for Digital Nomads
Cost of Living: $
Niš is the third-largest city in Serbia, and was once known as the "Imperial City" for the numerous Roman emperors that were born there, including Constantine the Great. This gorgeous and crucial industrial city sits at a strategic intersection of European highway and railroads, connecting Europe to Asia.
Tip: Niš hosts an annual summer festival known as the Nišville International Jazz Festival, which is held in the Ancient Fortress of Niš.
Who Would Want to Live There: Digital Nomads and Young Travelers
Pros:
Underneath the city runs a natural source of hot water
As a free economic zone, companies are taxed less to encourage more economic activity
Multitude of recreational activities, both indoor and outdoor
Cons:
Few English speakers
Poor maintenance of public transportation
Pricey food
4. Čačak
Best Place to Live for Solo Travelers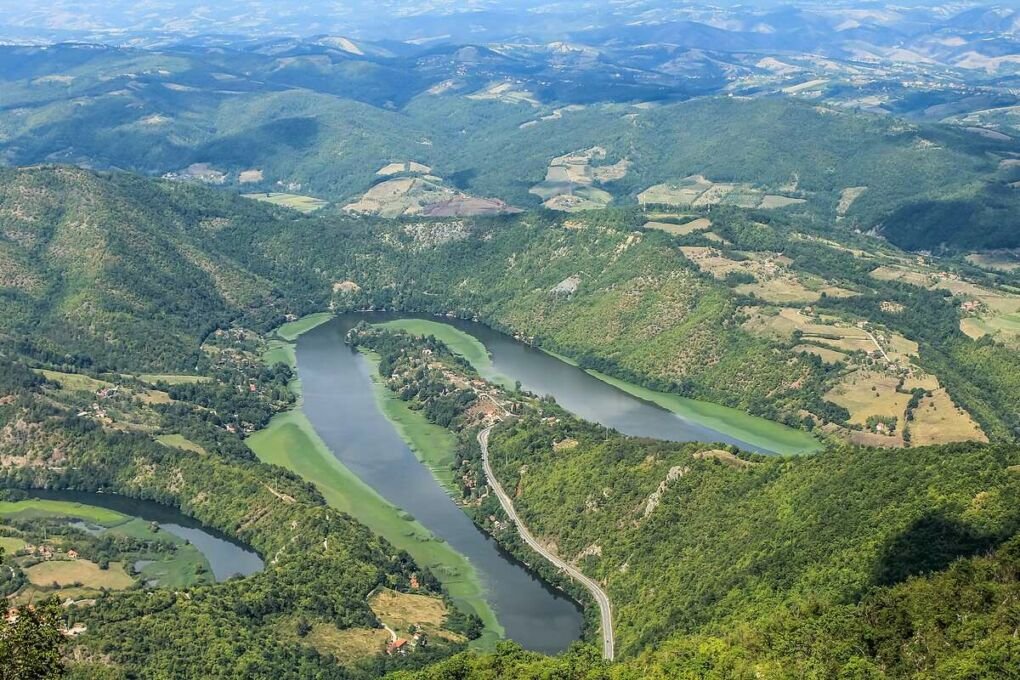 Cost of Living: $
Located near the Ovčar-Kablar Gorge, Čačak is a lively city in the West Morava Valley. Famed for its citywide artistic spirit, Čačak boasts a welcoming atmosphere, stunning architecture and extensive natural beauty waiting to be explored.
Tip: Take a break from the hustle-and-bustle of the city and visit one of the three spas – the Gornja Trepča, Ovčar Spa or Slatina Spa – that surround the city.
Who Would Want to Live There: Solo Travelers and Artists
Pros:
Rich in cultural heritage
Thermal and mineral springs in area
Friendly locals
Cons:
Few English speakers
Sandstorms sometimes blow in from the Sahara
Traffic jams
5. Sombor
Best Place to Live for Couples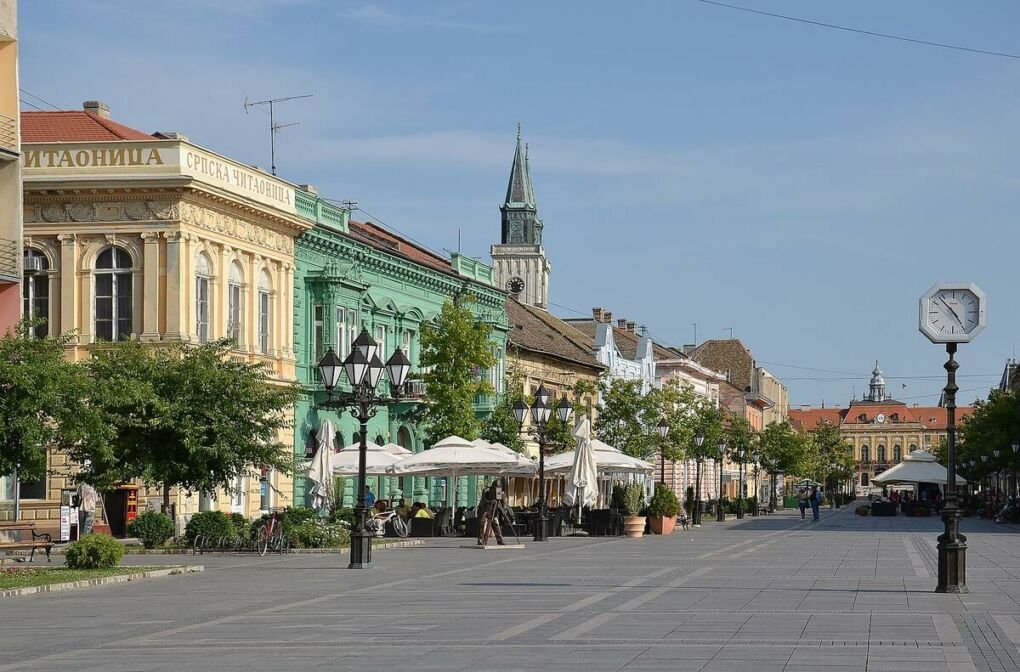 Cost of Living: $
This timeless, almost magical town in western Serbia is an alluring refuge from city-life with a rich history. Its antiqued architecture, breathtaking tree-lined avenues and peaceful atmosphere make the perfect romantic destination.
Tip: Explore Sombor's greenery from the many rustic fiacres that operate in the town.
Who Would Like to Live There: Couples and Retrophiliacs
Pros:
Culturally vibrant
Scenic architecture
Multi-ethnic demographic
Cons:
Rainy climate
Few English speakers
High corruption
6. Subotica
Best Place to Live for Groups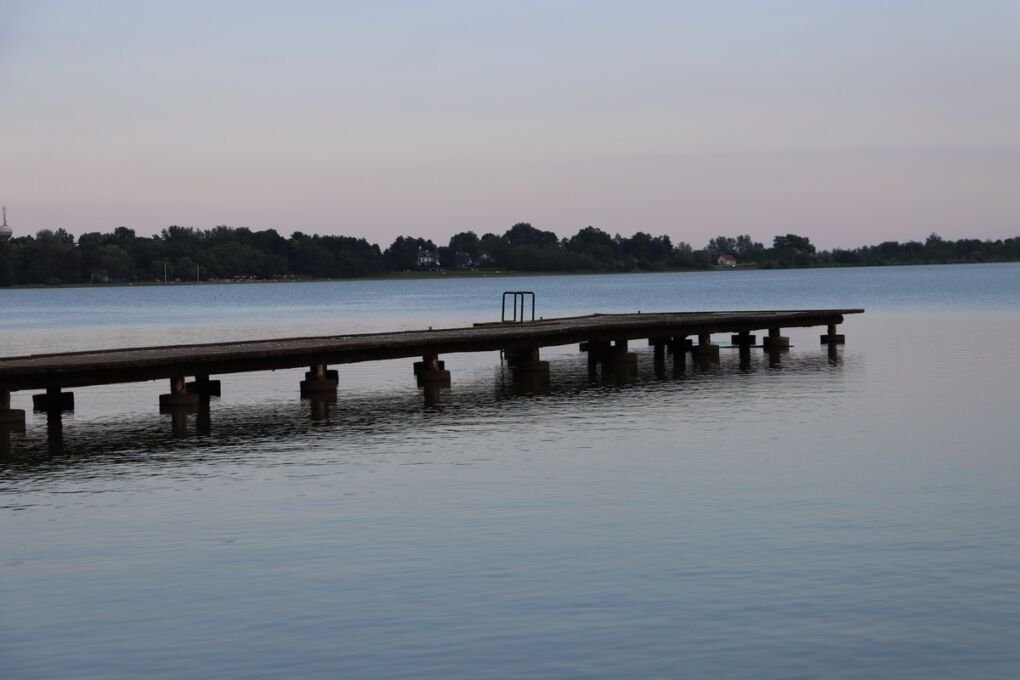 Cost of Living: $
About six miles away from the Hungarian border, nearby lake Palić is the expansive city of Subotica. Despite being surrounded by farmlands, the city is a booming industrial and transportation hub.
Famed for its Art Nouveau architecture, and many year-round festivals, Subotica is an easy destination to fall in love with.
Tip: Many locals make their own schnapps or Rakija from fruit grown within city-limits, the best of which are usually made for own consumption and not for sale.
Who Would Like to Live There: Groups and Young Travelers
Pros:
Mutl-cultural and multi-ethnic demographic
Vibrant nightlife
Walkable city
Cons:
Moderate to high crime rate
The Subotica Airport is limited to recreational aviation due to its short runway
Few English speakers
7. Leskovac
Best Place to Live for Nature Lovers
Cost of Living: $$
Tucked into the vast and fertile valley of Leskovac is a city that goes by the same name, surrounded by mountains and at the foot of the Hisar Hill. Its punjab – or the meeting point of five rivers – is one of the rarest geographic phenomena in the world and truly a sight to behold.
Tip: Leskovac hosts an annual Grill Festival where you can enjoy the finest meat that Serbia has to offer, with a recipe that is strictly kept within city-limits.
Who Would Like to Live There: Nature Lovers and Foodies
Pros:
Rich culinary culture
Mutli-ethnic demographic
Abundance of green energy facilities
Cons:
High unemployment
High corruption
Low healthcare index
8. Novi Sad
Best Place to Live for Students
Cost of Living: $$
Facing the northern slopes of the Fruška Gora, lying on the banks of the Danube River, is Serbia's second-largest city and crowning jewel, Novi Sad. Also known as the "Serbian Athens", this city was crowned the European Cultural Capital in 2020 by the EU, and was also known as the European Youth Capital in 2019.
Tip: The city is home to the annual EXIT Festival, hosted in the Petrovaradin Fortress.
Who Would Want to Live There: Students and Young Travelers
Pros:
Mutli-ethnic student demographic
Vibrant nightlife
Accessible beachfront, namely Štrand beach along the Danube river
Cons:
Landslide zones on northern parts of Fruška Gora
Poor air quality
Single family homes are outside the city center
9. Sremski Karlovci
Best Places to Live for Wine Lovers
Cost of Living: $
Also along the banks of the Danube, under five miles away from Novi Sad, sits the darling town Sremski Karlovci. A deeply cultural and spiritual place with a flair for viniculture, the town is a marvel to all who visit. It was also where the country's first gymnasium was ever built.
Tip: Legend has it that whoever drinks from the Four Lions Fountain will return to Karlovci to get married.
Who Would Want to Live There: Wine Lovers and Couples
Pros:
Mutli-ethnic community
Rich in culture and spirituality
Numerous opportunities for wine tasting and tours
Cons:
Few English speakers
Humid climate
Low industry activity beyond viniculture
10. Zrenjanin
Best Place to Live for Sports Enthusiasts
Cost of Living: $
Designated the European city of sport, Zrenjanin is a beautiful city situated on the banks of the Rivers Begej and Tisa and is not too far from the Romanian border.
Tip: "Dani piva" or Beer days is an annual festival hosted in the city in August where you can try up to twenty different beers all while enjoying the fair's sports and cultural entertainment.
Who Would Like to Live There: Sports Enthusiasts
Pros:
Free economic zone
Multi-ethnic and mutli-cultural demographic
Plenty of recreational activities
Cons:
Poor regulations of public transport
Much of the city's infrastructure is still underdeveloped
High rates of corruption