Turkey is an intercontinental country in Asia and Europe with a unique mix of natural beauty, beautiful beaches, historical and cultural sites, and fantastic food. It's no wonder Turkey tourist destinations are some of of the most popular in the world.
Famous for its welcoming locals, warm Mediterranean climate, and low cost of living, a move to Turkey will be worth it.
Whether you are planning on climbing the corporate ladder or looking for a quiet place to retire, Turkey has various options to suit your needs and your pocket. So keep reading to find the best places to live in delightful Turkey.
Best Places to Live in Turkey for…
Expats: Istanbul
English Speakers: Altinkum
Digital Nomads: Ankara
Solo Travelers: Izmir
Couples: Bursa
Groups: Fethiye
Top 10 Places to Live in Turkey
1. Istanbul
Best Place for Expats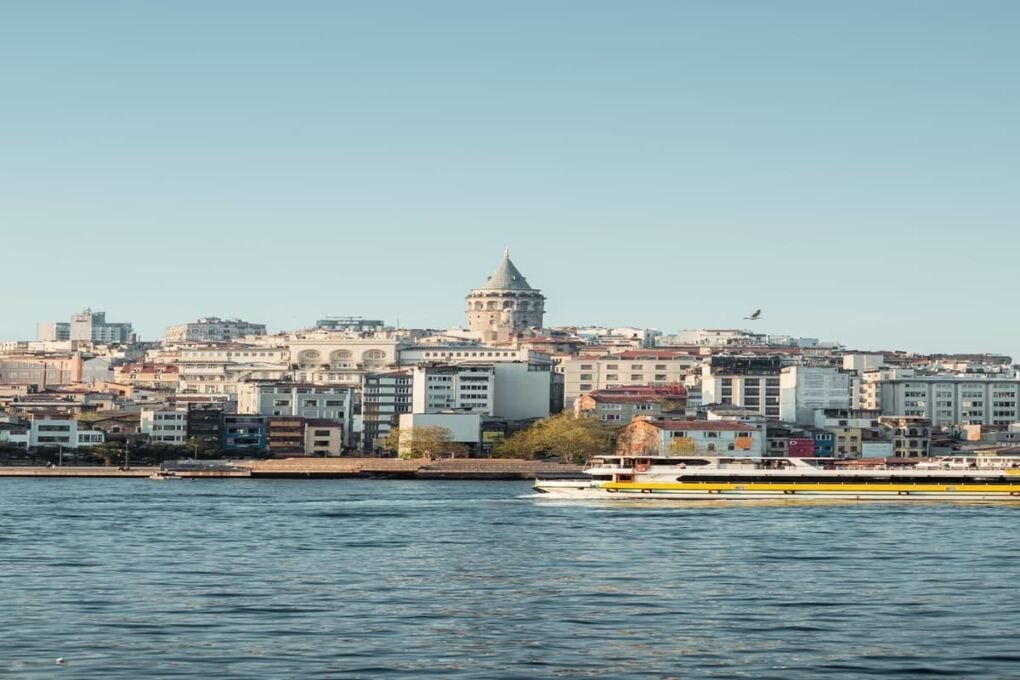 Cost of Living: $$$
Istanbul is one of the major cities in Turkey, and thanks to the Bosphorus Strait forming a dividing line between Asia and Europe, it is one of the only cities in the world that spreads across two continents. This vibrant metropolitan city offers lively nightlife, delectable cuisine, historic landmarks, and a world-class shopping experience. You will never run out of fun things to do in Istanbul.
Tip: Be sure to get a traditional hammam or Turkish bath while in the city.
Who Would Like to Live There: Expats, digital nomads, and English speakers
Pros:
Safe and welcoming to foreigners
Numerous international schools
Vibrant nightlife scene
Cons:
Terrible traffic
State restrictions on the hiring of foreigners
Most expensive city in Turkey
2. Ankara
Best Place for Digital Nomads
Cost of Living: $$
Ankara is the capital city of Turkey and the second-largest city after Istanbul. This modern city has a rich history and culture and is also home to some of the country's best universities. Many government agencies, including embassies in the city, make it convenient for those who need to travel often. The city also has many coworking spaces that are centrally located.
Tip: eOfis Ankara Next Level is one of the best coworking spaces in Ankara and is conveniently located in the city center.
Who Would Like to Live There: Digital nomads, young professionals, and English speakers
Pros:
Safe city to live in
Low cost of living
A variety of coworking spaces are available
Cons:
Traffic congestion
Inland city with no beach
Crowded city
3. Antalya
Best Place for History Enthusiasts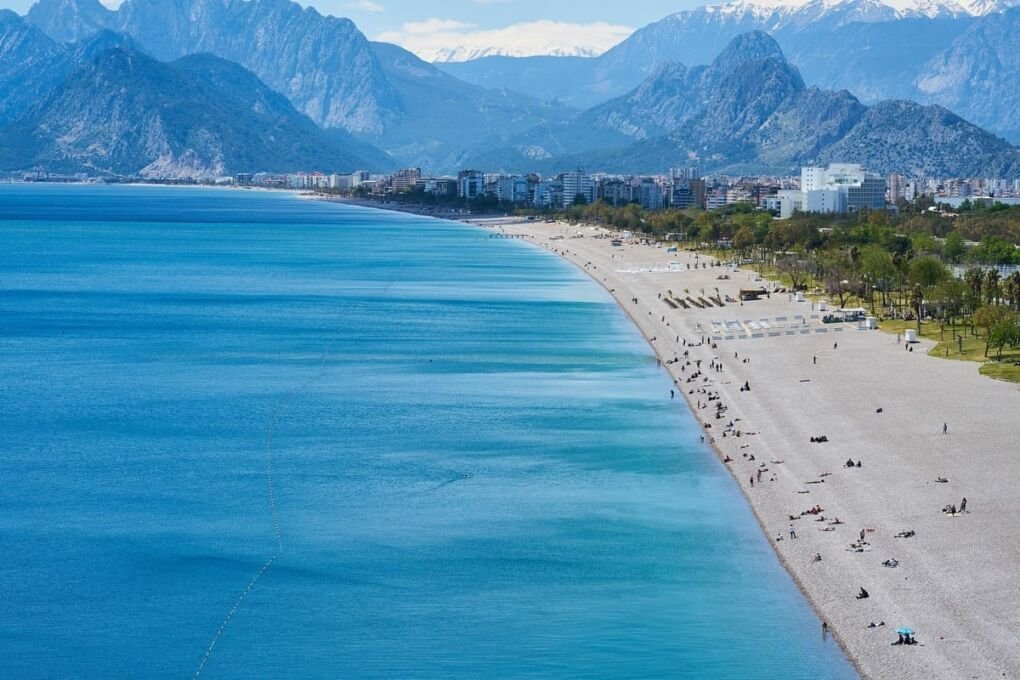 Cost of Living: $$
The beautiful seaside city of Antalya is located in the Mediterranean region of Turkey. Antalya offers a unique combination of sandy beaches, great weather, culture, and history, making it a popular tourist destination. This laid-back town also provides magnificent views of the Beydaglar Mountains. A variety of restaurants offer both local and international cuisine.
Tip: The Duden falls is a must-see natural attraction in the city.
Who Would Like to Live There: Expats, retirees
Pros:
Best beaches in Turkey
Good healthcare system
Excellent transportation services
Cons:
Tourist hotspot
Due to tourism, many of the jobs are seasonal
Risk of earthquakes
4. Izmir
Best Place for Solo Travelers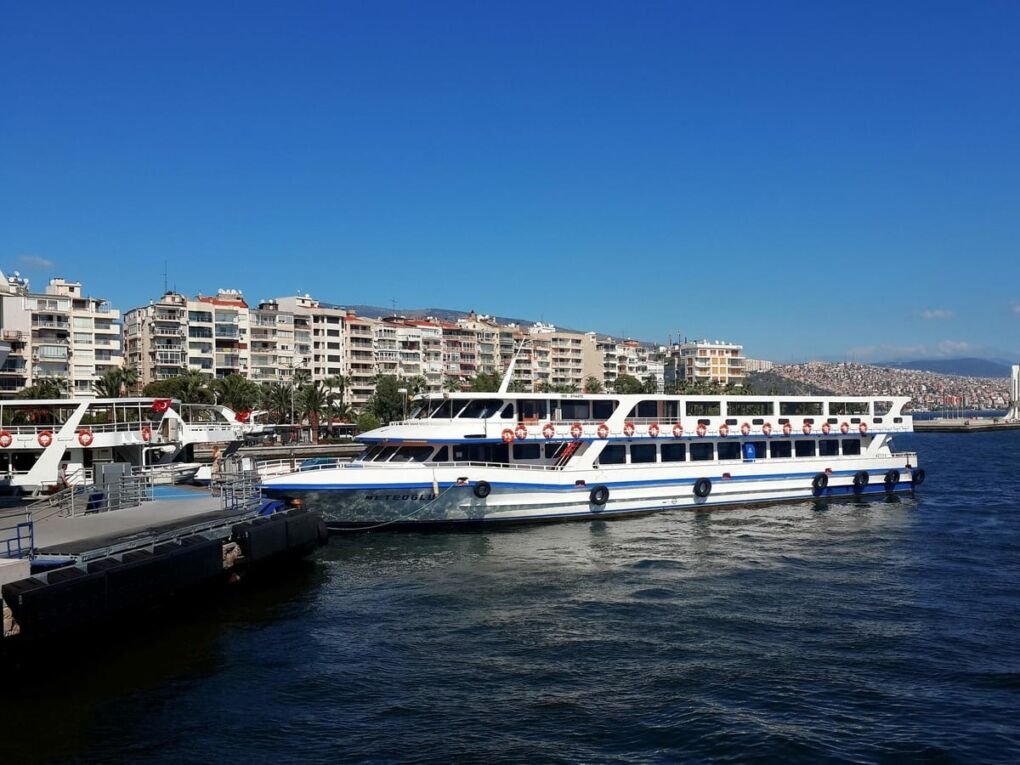 Cost of Living: $$
Izmir is located on Turkey's Aegean Coast and is home to one of the most critical export seaports in the country. As the third-largest city in the country, Izmir is perfect for those wanting to live in a big city without the noise and congestion typically found in big cities. Izmir is known for being one of the most westernized cities in Turkey and offers plenty of outdoor activities ranging from watersports to skiing.
Tip: Kemeralti Bazaar is one of the oldest bazaars in the country and is perfect for all your shopping needs.
Who Would Like to Live There: Solo travelers, retirees
Pros:
Quiet but big city
Plenty of outdoor activities
Friendly local people
Cons:
Locals don't speak English well
Very humid weather
Public transport is expensive
5. Fethiye
Best Place for Groups
Cost of Living: $
Fethiye is a beautiful marina and seaside town on the southwestern Turquoise Coast. The city boasts a beautiful natural harbor, turquoise waters, and various rock tombs, including the famous tomb of Amyntas. This town is surprisingly one of the cheapest cities to live in Turkey—perfect for groups.
Tip: English is not widely spoken in Fethiye, so it's best to learn some basic Turkish phrases.
Who Would Like to Live There: Groups, budget travelers
Pros:
Low cost of living
Stunning views and landscapes
No traffic congestion
Cons:
Locals don't speak English well
Getting a work visa can be very difficult
Humid weather in summer
6. Altinkum
Best Place for English Speakers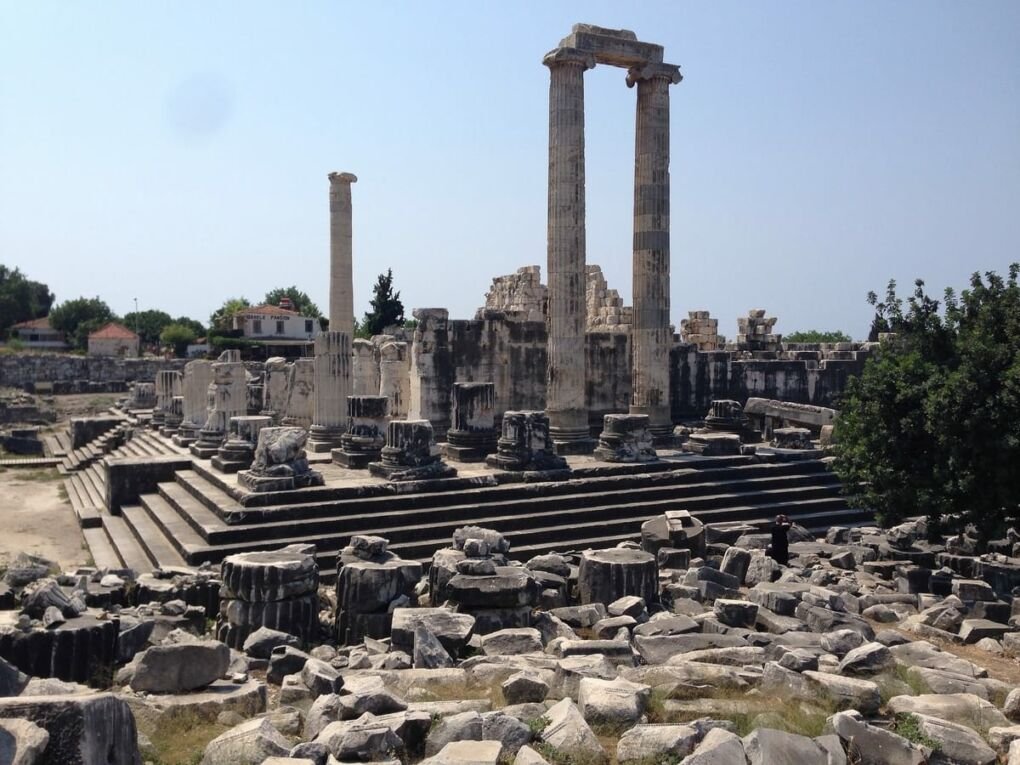 Cost of Living: $
The small coastal town of Altinkum is located on the Aegean coast in western Turkey. The city has a large expat community and has been nicknamed "Little Britain" due to many people from the UK settling in the area. With the beach, plenty of shops, and restaurants nearby, coupled with low housing prices, it is no wonder this town is famous amongst expats.
Tip: If you're looking for family-friendly entertainment, Dolphine Square and 2nd beach are the best places to go.
Who Would Like to Live There: English speakers, budget travelers
Pros:
Low cost of living
Large English-speaking community
A small and quiet town
Cons:
Petty crime is on the rise
The heavy British influence may put some off
Too many stray dogs
7. Bursa
Best Place for Couples
Cost of Living: $$
Bursa is a large city located at the foothills of the Uludag Mountain in the Marmara region of Turkey. It is popularly known as "Green Bursa" due to the government's effort to preserve its parks, forests, and family-friendly areas. The city is a UNESCO heritage site due to its many monuments and mosques dating back to the Ottoman Empire. The lower housing prices and skiing opportunities have made it popular amongst expats.
Tip: Bursa is a conservative city, so prepare to cover up if you're a female
Who Would Like to Live There: Couples, young expats
Pros:
Low cost of living
Skiing destination
Scenic views
Cons:
No international schools
English is not widely spoken
Not LGBTQ+ friendly city
8. Bodrum
Best Place for Families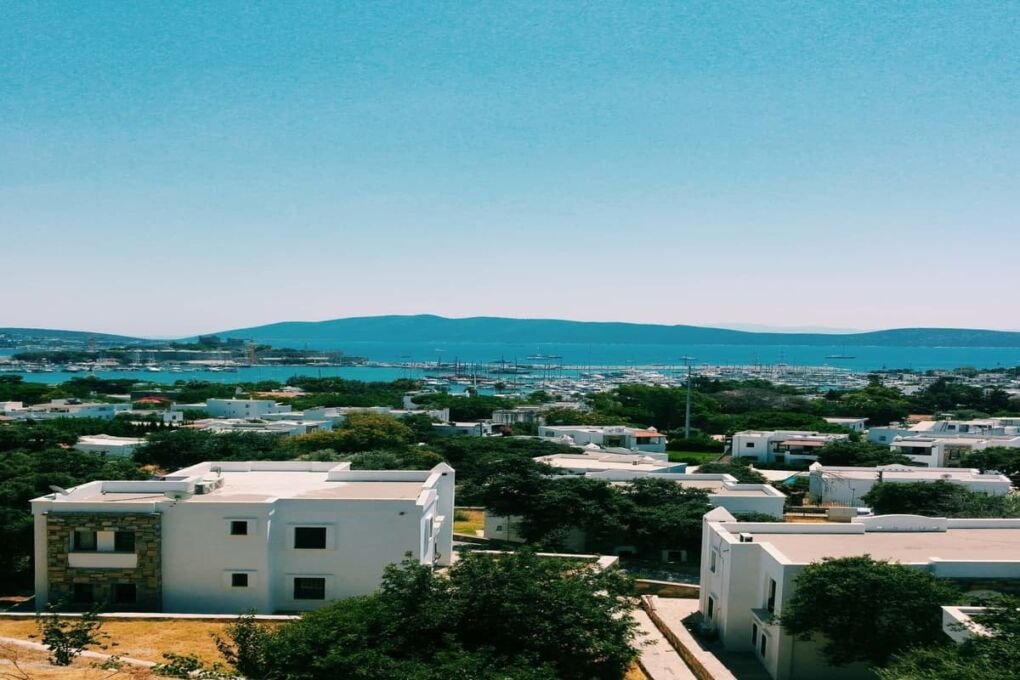 Cost of Living: $$
Located on the southwest of Turkey's Aegean coast is the port city of Bodrum. The city is home to the Mausoleum of Halicarnassus, one of the Seven Wonders of the Ancient World. It also boasts a castle, sailing, and pristine turquoise beaches. The warm weather, historical sites, and luxury lifestyle of Bodrum have made it a popular tourist destination, especially among celebrities.
Tip: The Gumusluk International Classical Music Festival is a must-see for classical and jazz music lovers.
Who Would Like to Live There: Couples, families
Pros:
Vibrant nightlife
Cheap local transportation
Great beaches in proximity
Cons:
Scorching summers
The cost of living can get expensive
Slow internet speeds
9. Alanya
Best Place for Young Expats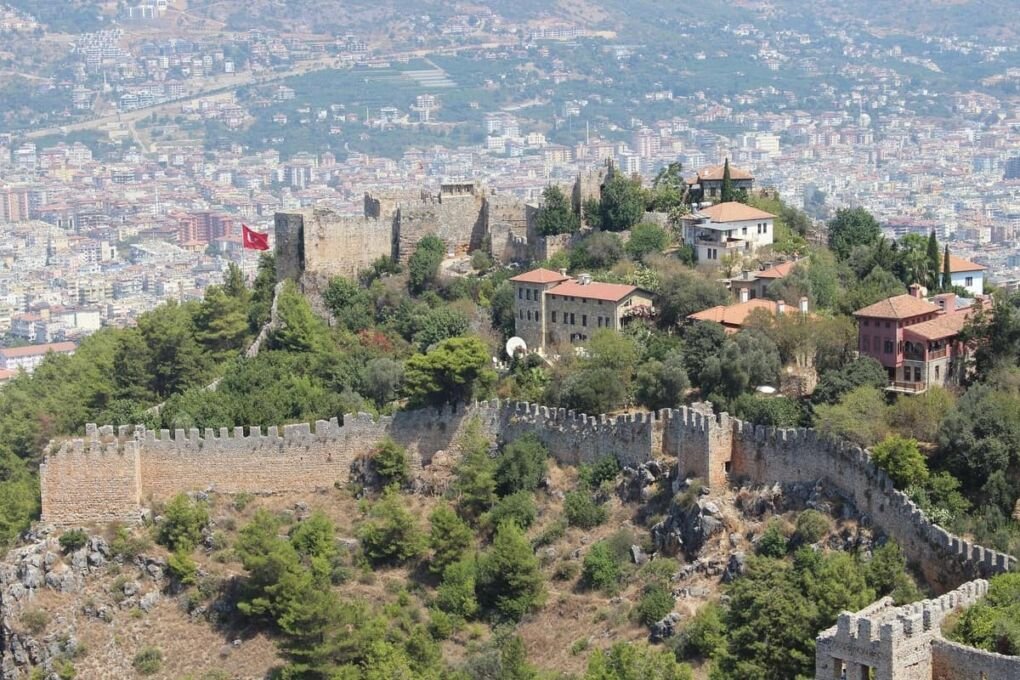 Cost of Living: $$
The small coastal city of Alanya is located in the center of the Turkish Riviera. The city's warm Mediterranean climate, laid-back atmosphere, and cheap housing prices have attracted thousands of expats from different countries. Alanya is perfect for those looking for a more active lifestyle.
Tip: For the city's best views, take the Teleferik cable car up to Alanya Castle. It operates from 11 am to 9 pm daily.
Who Would Like to Live There: Retirees, young expats
Pros:
Affordable city to live in
Growing expat community
Away from the noise and busyness of big cities
Cons:
Tourist hotspot
It may be too laid-back for some
Not many job opportunities for foreigners
10. Dalaman
Best Place for Retirees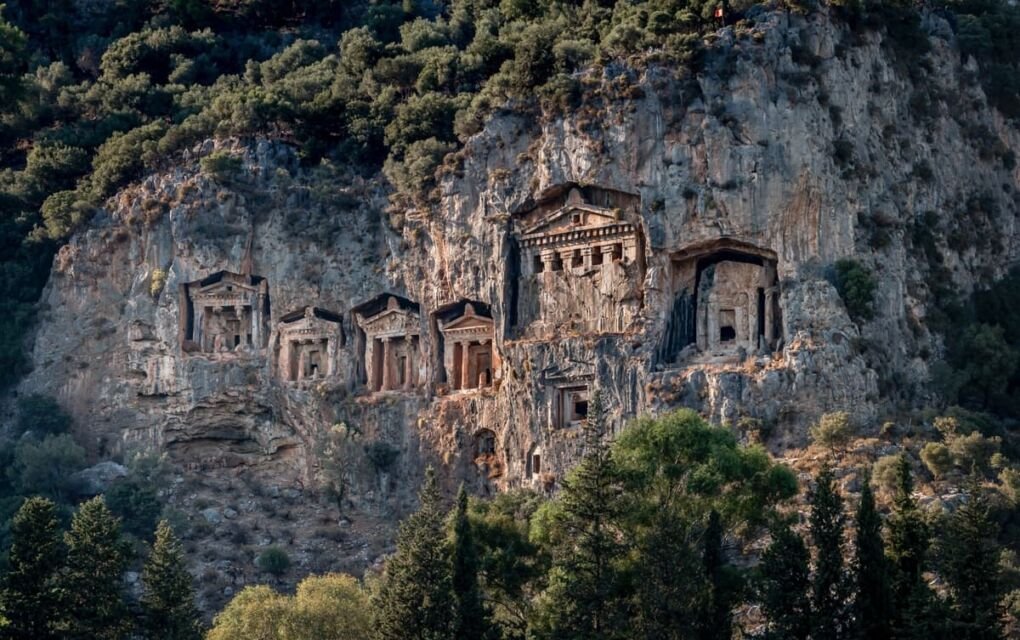 Cost of living: $$
Dalaman is a central town on Turkey's Turquoise Coast in the Mugla Province. This inland city is ideal for those looking for a quieter area with a more authentic Turkish feel. The proximity of Dalaman International Airport also makes it a perfect base to explore other more popular parts of Turkey like Fethiye and Marmaris.
Tip: Take a day trip to the city of Pamukkale to discover why it is so popular with tourists
Who Would Like to Live There: Retired expats, couples
Pros:
Close to airport
A quiet and small city
Not a tourist hotspot
Cons:
English is not widely spoken
Need a car to get to the nearest beach
Far from popular tourist attractions