A land rich in culture, nature and smiling faces, Cambodia is one of the most exquisite places to live in South East Asia and one of the best countries to experience. It should be at the top of your bucket list for numerous reasons, but mostly due to it being home to Angkor Wat, which is the largest religious monument in the world.
Many digital nomads and travellers find their way to this welcoming country, predominantly because of how easy it is on your wallet and the breathtaking landscapes!
There is something extremely special about Cambodia and the people that live there, so let's dive into the best places where you can find a home.
Best Places to Live in Cambodia for…
Expats: Phnom Penh
English Speakers: Siem Reap
Digital Nomads: Sihanoukville
Solo Travelers: Kep
Couples: Battambang
Easy-going travellers: Kampot
Top 10 Places to Live in Cambodia
1. Phnom Penh
Best Place to Live for Expats
Cost of Living: $$
Phnom Penh is the capital of Cambodia and is filled with many modern life conveniences, which is why most expats make their way here. Expect to have a busy schedule as this city buzzes with all types of events, from live music, art exhibitions to networking events and more!
Tip: Join Phnom Pehn housing on Facebook to find great accommodation options!
Who Would Like to Live Here: Expats and English speakers
Pros:
Western conveniences, such as shopping malls
A large community of expats
Public transport is extremely accessible
Cons:
Infrastructure is of low quality
Living expenses are more than in more remote areas
The busy city lifestyle
2. Siem Reap
Best Place to Live for English Speakers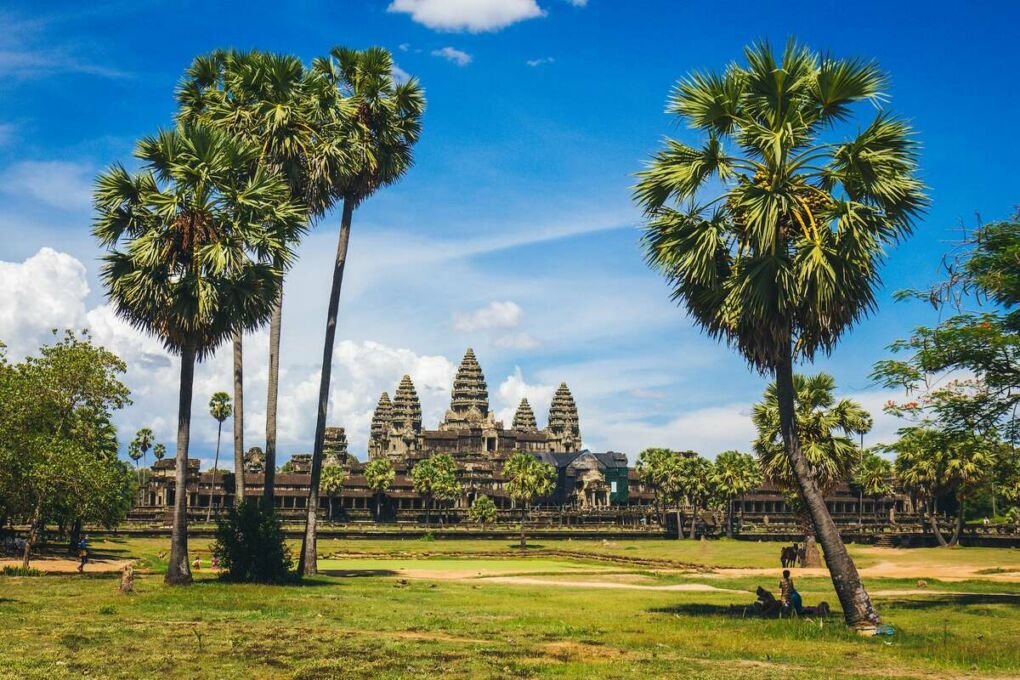 Cost of Living: $$
This is the second most popular city in Cambodia, and for good reason, Siem Reap is where you will find the magnificent Angkor Wat temple. Surprisingly you can also find some great golf courses here… who would've thought?
Tip: Plan your Angkor Wat trip with this helpful guide.
Who Would Like to Live Here: Digital nomads and English speakers
Pros:
A large amount of museums to visit
An affordable variety of gyms
Living costs are relatively low
Cons:
Overwhelmed with tourists
The weather is warmer than Phnom Penh
Small amounts of petty crime
3. Sihanoukville
Best Place to Live for Digital Nomads
Cost of Living: $$
A city that quickly transformed from a small beach town into one of the most popular tourist destinations in Cambodia. Visit Sihanoukville and get ready to experience an endless amount of beautiful beaches and access to some islands.
Tip: Grab your backpack and spend the day at Kbal Chhay Waterfall.
Who Would Like to Live Here: Digital nomads and solo travellers
Pros:
Coastal city lifestyle
Active nightlife
Professional opportunities for expats
Cons:
Lack of decent medical care
Pollution due to over-tourism
Constant construction
4. Battambang
Best Place to Live for Couples
Cost of Living: $$
You will find this slow-living city in the North West of Cambodia. Even though it is said to be home to roughly 190 000 people, the city has a very easygoing attitude. Battambang is ideal for couples, or anyone, who wants to have a rest during their backpacking adventures.
Tip: Visit the Battambang bat caves and experience a once-in-a-lifetime sighting.
Who Would Like to Live Here: Couples and digital nomads
Pros:
A very peaceful city
Travelling by foot is a breeze
Less crowded than other popular cities
Cons:
Slightly more pricey accommodation
Food is not as diverse
No real nightlife.
5. Kep
Best Place to Live for Solo Travellers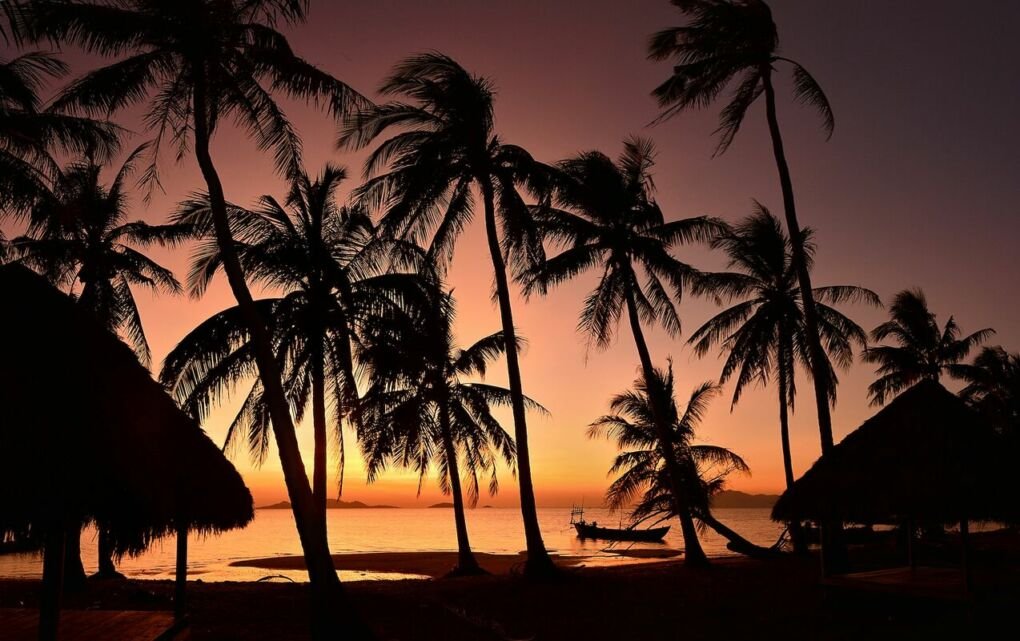 Cost of Living: $
Kep used to be a place for the French elite but got destroyed during the Khmer rouge era. It is now a simple fishing town with some deserted mansions lurking about. It is the perfect spot if you are seeking something more tranquil.
Tip: Bless your eyes with the beauty of the Kep butterfly farm.
Who Would Like to Live Here: Couples and solo travellers
Pros:
Best seafood Cambodia has to offer
Mellow way of living
Quick access to the Kep National park
Cons:
Small foreign community
Little to no job openings for expats
Not a productive environment for a digital nomad, due to relaxed lifestyle.
6. Kampot
Best Place to Live for Easy Going Travellers.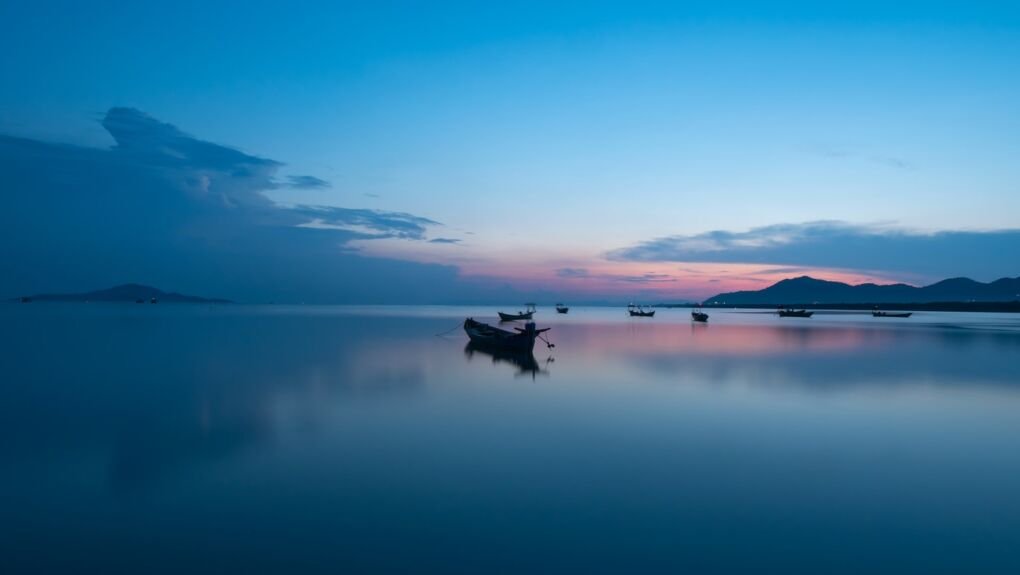 Cost of Living: $
Kampot has a similar easy breezy lifestyle as that of Kep. It is, however, growing towards a more western-based way of living. Kampot offers a beautiful space for expats and couples to slow down.
Tip: Take your tastebuds on a journey by visiting La Plantation, a pepper farm.
Who Would Like to Live Here: Groups
Pros:
Cooler weather than most cities
Good selection of bars and restaurants
Very well priced
Cons:
Slowly becoming commercialised
Walking by foot is more challenging than in other cities
Limited retail shops
7. Kratie
Best Place to Live for Conservation Enthusiasts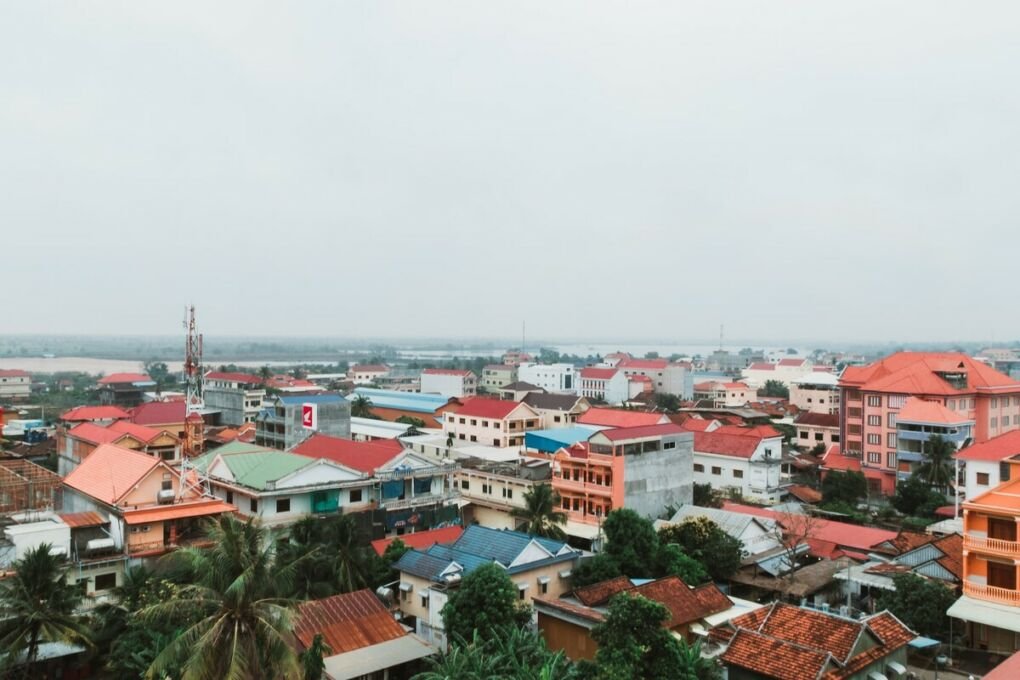 Cost of Living: $
This small town is ideal for group travelling, as the expat community is sparse… but don't let that scare you off, Kratie is a special place. With a dolphin habitat site nearby, some of the oldest temples and a turtle conservation centre, this town will blow you away.
Tip: Visit Phnom Sombok and get your heart rate going with 160 steps!
Who Would Like to Live Here: Groups and couples
Pros:
Vegetarian options are abundant
Very bicycle friendly
Peaceful lifestyle
Cons:
Minimal expats
Common power outages
More rural than other areas
8. Banlung
Best Place to Live for Nature Lovers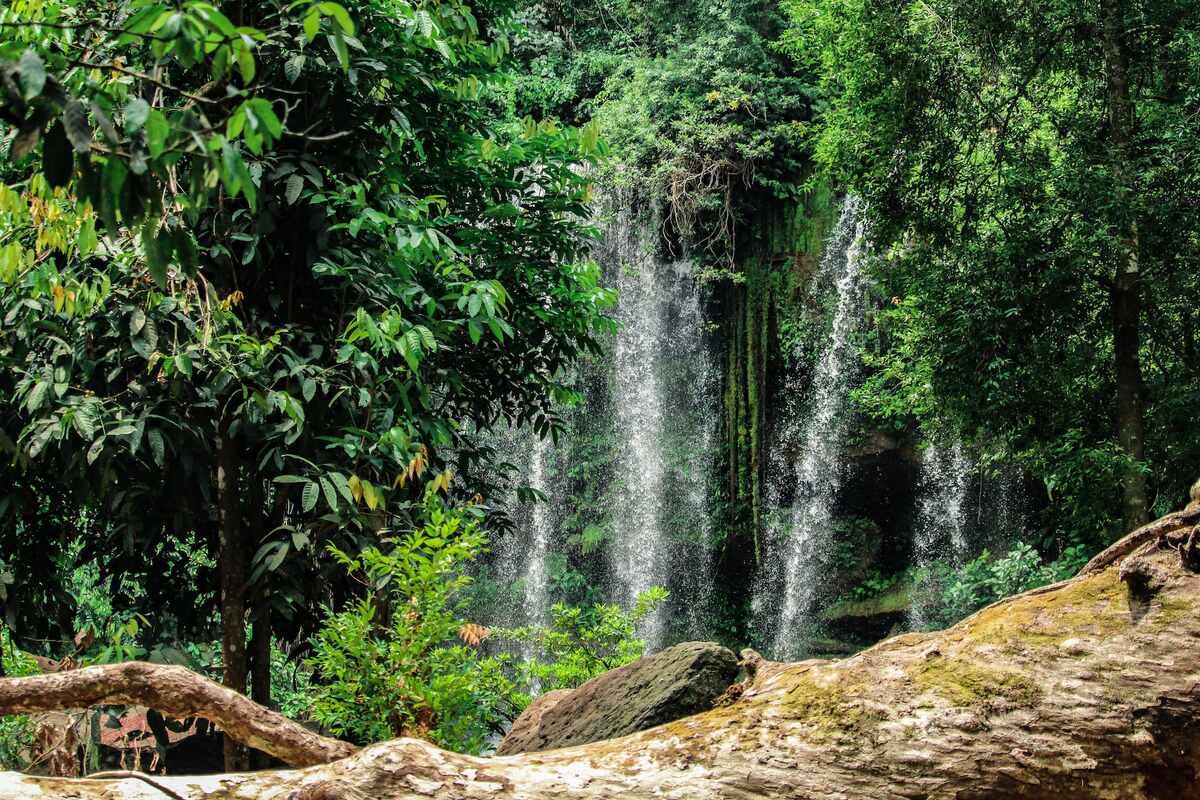 Cost of Living: $
Banlung has such diverse landscapes, from volcanic lakes to an abundance of waterfalls… the adventure options are endless! You will find this cute city nestled in the Northeastern part of Cambodia, close to Vietnam and Laos.
Tip: Be amazed by graceful elephants at the Airavata Foundation. 
Who Would Like to Live Here: Expats and solo travellers
Pros:
Many outdoor activities
Easy access to neighbouring countries for visa runs
Lovely market to visit
Cons:
Extremely remote
Limited accommodation options
No airport
9. Koh Kong
Best Place to Live for Beach Bums
Cost of Living: $$
A coastal city, that has its own island, Koh Kong is a must if you love the beach. We recommend you rent a scooter or use public transport, to save your poor feet! Reason being is that this city is home to the second longest bridge in Cambodia, and walking the bridge does not sound like a good time.
Tip: Immerse yourself in mangroves at the Peam Krasop sanctuary.
Who Would Like to Live Here: Couples and expats
Pros:
Breathtaking bays and beaches
10km to the Thai border
Cheap seafood
Cons:
Mosquito haven
Not much nightlife/events
Limited travel options
10. Kampong Thom.
Best Place to Live for Short-stay Travellers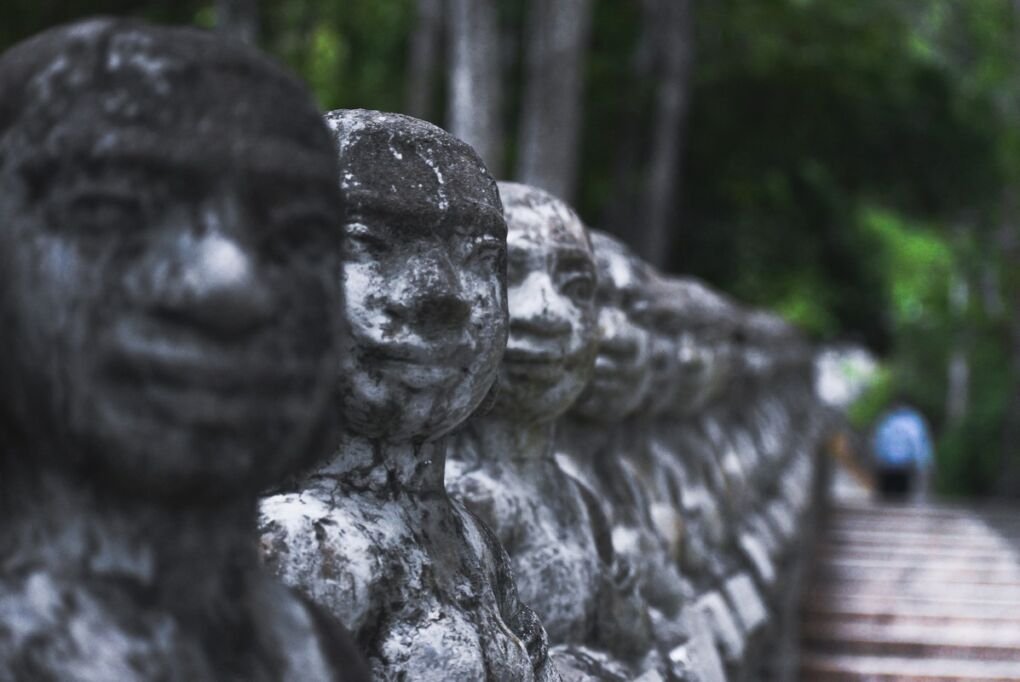 Cost of Living: $$
This Cambodian destination is more of a holiday than a long-term option, as most people pass through on their way to another city, but some people do settle and make a home in this unique city. Kampong Thom is unique because it is home to more than 200 ancient temples, as well as many cashew nut farms.
Tip: Experience ancient temples by going to Sambor Prei Kuk.
Who Would Like to Live Here: Groups and couples
Pros:
Ancient temples
In between Phnom Penh and Siem Reap
Not crowded with tourists
Cons:
Locals lack English proficiency
Not ideal for digital nomads
Expensive food
Read next: If you're only planning a short trip to the region, consider spending time at any of these best places to visit in Southeast Asia.