So where are the best cities to live in Asia? Asia is quickly becoming a hotspot for expats and tourists as it is considered moderately safe, affordable, and accessible from most countries. There's also the flair that Asia truly has it all. From overgrown forest temples to untouched beaches and even amazing nightlife. There are many reasons for you to pack your bags and visit or even live in Asia.
Asia is one of the most desirable places to live in the world, so if you are thinking of moving to Asia but you're not quite sure where is the best place to live in Asia for expats or if you are researching the best place to live and retire in Asia for both affordability and high quality of life.
Asia is the most diverse and dynamic place that's home to many of the world's oldest civilizations. The continent makes up 8.7 percent of the world's surface area and 29.5 percent of its total land area.
Best Cities to live in Asia (Summary)
A summary of the best cities to live in Asia:
Best Asian country to visit for the first time – Thailand
Best cities to live in Asia for solo female travelers – Chiang Mai
Best places to live in Asia for expats – Bali, Indonesia
Best place to live in South East Asia – Da Nang, Vietnam
Best place to live and retire in Asia – Penang, Malaysia
Overall Best place to live in Asia – Tokyo
Things to know before going to Asia
Before learning more about the best cities to live in Asia, here are some interesting facts about the Asian continent.
Asia is the largest and most populous continent on earth.
The continent has 49 countries, including the largest countries in the world: Russia, China, and India.
The word "Asia" is a female name and means sunrise.
90% of the world's rice is consumed in Asia, so expect rice for breakfast, lunch, and even dessert.
The largest city in Asia by population is Japan.
The Capital City of Thailand – Bangkok is the most visited city in the world.
China's population is as many people who live in Australia, New Zealand, North America, South America, and Western Europe combined.
Russia, Kazakhstan, Azerbaijan, Turkey, and Georgia are on the border of Europe and Asia. Often referred to as Eurasian countries.
Asia is home to many wealthy people. Japan has the most millionaires and China is home to the most billionaires in the world. In 2018, there were 234 more billionaires in China than in the U.S.
Asia is the birthplace of many religions including Buddhism, Christianity, Hinduism, and Islam.
Asia has eleven timezones and does not observe daylight savings.
Top 10 Asian Countries to Visit
There are many reasons for you to pack your bags and visit or even move, but if you need some convincing, here's a list of the top 10 countries that are home to the best cities to live in Asia.
Indonesia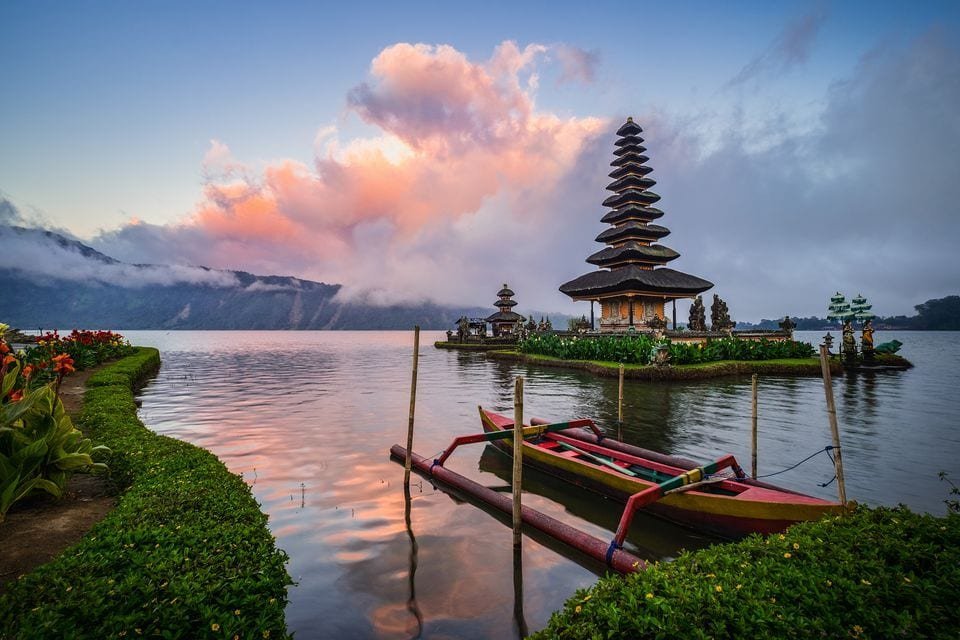 With the largest archipelago in the world, Indonesia is one of the most beautiful countries in comparing the natural charm and beauty that it holds. Indonesia is famous for the 127 natural active volcanos and 17500 islands and an ample range of temples and beaches. Indonesia is an exceptional amalgamation of hundreds of unique cultures and languages.
Malaysia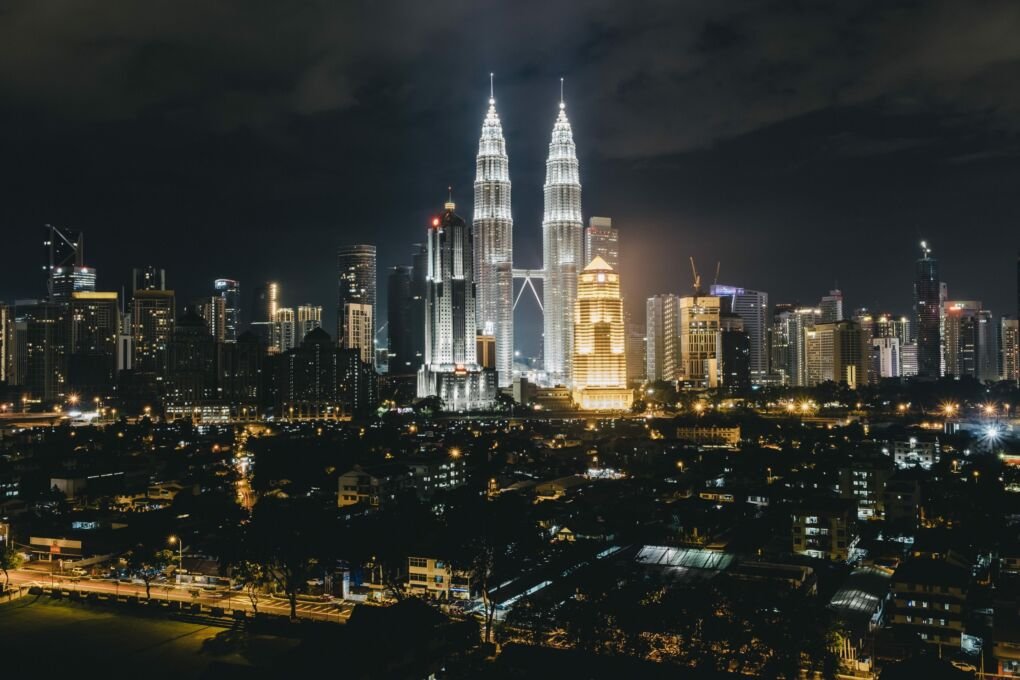 Malaysia has so much to offer: amazing cuisine, stunning national parks, picturesque beaches, world-renowned aquatic life, rich history, and vibrant culture. Unsurprisingly for a country situated entirely on a peninsula and islands, Malaysia has thousands of miles of beaches for relaxation and recreation. Most of its western coastline is swamp and mangrove, not sandy beaches, but the tiny offshore islands contain some of the country's most visited beaches.
The Maldives
There are many things to know before visiting The Maldives. This is a country of isles that is surrounded by the sea and has a unique underwater beauty. Ocean lovers and dive enthusiasts come to the Maldives to explore the vibrant marine life and remarkable coral reefs that are beneath the crystal clear ocean.
A nation is known to have some of the best dive sites in the world and the finest surf points. The Maldives is a snorkeling destination, a diver's paradise, and one of the best spots for surfers.
Nepal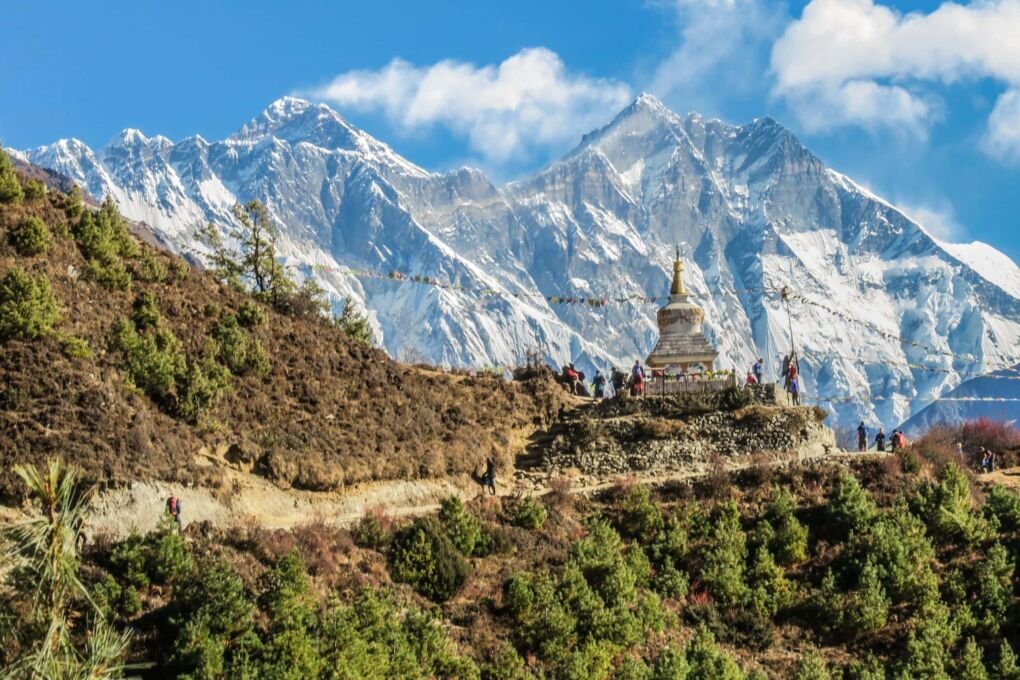 Nepal offers a wide variety of architectural styles, landscapes, cultures, tribes, and religions.
It's one of the most interesting countries you can visit in the world! Located right in the heart of the great Himalayas, it's the perfect destination for hikers and adventure lovers.
The Philippines
Known for Island Hopping – the world's second-largest archipelago is, naturally, an island hopper's dream. Little clusters of islets abound off all of the main islands, and in any coastal community, you'll find a boatman with a Bangka ready to take you exploring.
Home to over 7100 Islands, the Philippines is known for its amazing food and beautiful people – Catriona Gray (Miss Universe 2019) is from the Philippines. If you need more reason to visit the Philippines read this!
South Korea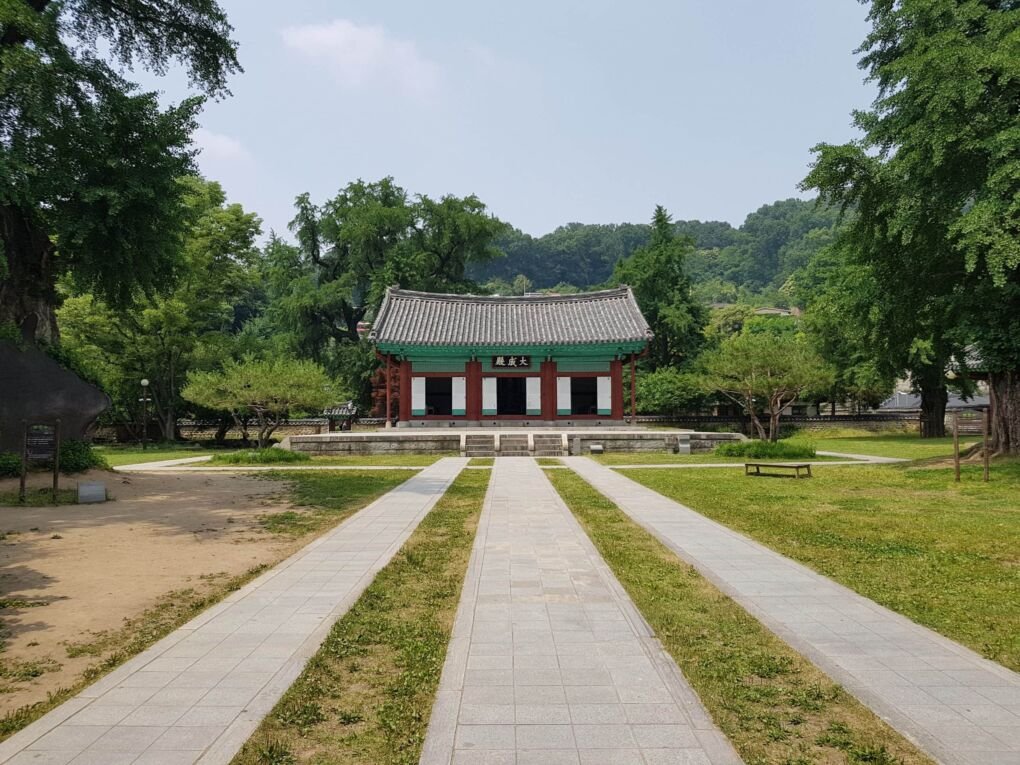 South Korea has 2,413 kilometers of seaside, with wide coastal plains to the west and south, and nearly 3,000 small uninhabited islands just offshore. This relatively small country (about the size of England) with the 11th largest GDP in the world ($1.4 trillion, according to the latest ranking by the World Bank) is unique in most ways.
With a sex-themed park on the island, Jeju Love Land; 12 UNESCO World Heritage Sites including royal palaces, tombs, shrines, and well-preserved hanok villages (hilly settlements packed with traditional Korean houses). You will find some amazing gems in South Korea!
Tajikistan
With 93% of the countries land being mountains, it has everything an intrepid traveler can dream of. Hiking, trekking, mountaineering, rafting, paragliding, adventure jeep touring, camping, cycling, horse riding, and even Yak riding. One of the most epic and adventurous roads in the world, named Pamir highway or M41 runs across the country from Dushanbe to Osh of Kyrgyzstan. By car or bicycle, the road trip on the Pamir highway, which is the second-highest in the world is truly epic.
A continuous route through rugged mountains, along the Oxus River, which is the border between Tajikistan and Afghanistan, and on the roof of the world make a lifetime journey you won't find anywhere else.
Thailand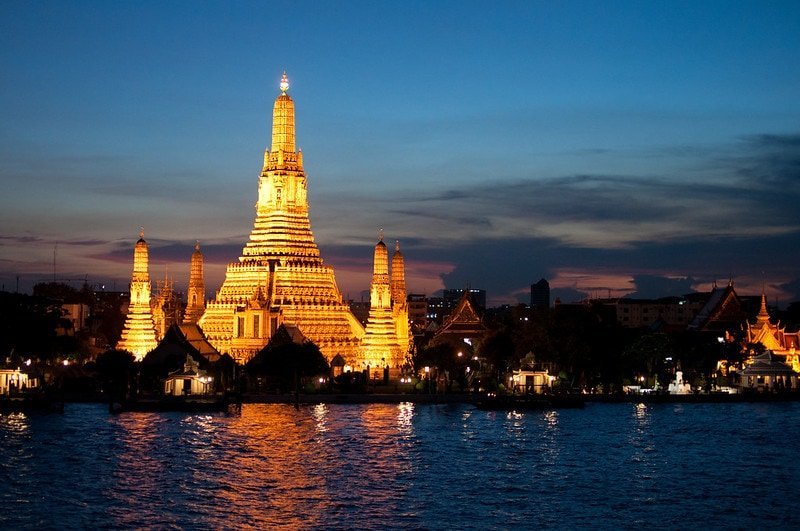 Thailand is known as Prathet Thai in the Thai language which means "land of the free". Very fitting because Thailand is the only country in Southeast Asia that has never been colonized by a foreign power.
Famous for its majestic beaches, amazing people, and great weather. There are so many reasons to visit. Here's a list of the Best Places to visit in Thailand!
Timor-Leste
Vietnam
After living in Hanoi for two months, one thing I can say is that, If you need one reason to visit Vietnam, it's definitely for the food!
With so many amazing places to visit in Vietnam, The Northern cuisine is probably the mildest in flavor. You must try Pho Nam Dinh (rice noodle soup from Nam Dinh) and Bun Cha Ha Noi (Grilled Pork with rice noodle from Hanoi – The street food dish that Obama tried when he was there). Though we northerners eat a lot of rice, noodle soups are popular in restaurants. Noodles can be served in hot broth or cold mixed with many types of vegetables to make tasty salads.
In the center, people tend to cook spicy dishes so watch out if you can't handle chillis. The famous places for good food are Hoi An – Da Nang and Hue. My favorite is Bun Bo Hue (Rice noodle, beef, pork, and sometimes trotters in a spicy broth).
Southern cuisine has a lot of Chinese influence, in my opinion. Dishes can be a bit sweeter, great if you have a sweet tooth. Service in restaurants is known to be better in the South, though could be a myth if you stay in a tourist area. Try Pha Lau, Banh Trang Tron or Com Suon.
Why consider living in Asia?
Asian countries are influenced by Indian, Chinese, and a bit of Western culture. This makes it easy to adjust to life in Asia and one of the major reasons that have led to an influx expats choose to move to Asia, is affordability.
Affordability – No matter how much money you have, living comfortably and within your means should be your first concern. When it comes to choosing the best cities to live in Asia, affordability (including housing expenses; the prices for consumable goods, like groceries, petrol, utility services including the Internet, electricity, and water, and taxes) is the main reason people choose to move.
Food – Food and drinks are easily one of the most expensive aspects of our day-to-day lives. When moving to a new country you need to decide what's important to you like, do you want quality fresh food from the ocean or fresh produce from the farmers' market? Do you want to start your pen vegetable garden? Can you afford to eat out 50% of the time? In Asia, you can easily live off any budget from $10 to over $100 a day. A little bit of money goes a long way! the cost of food and availability of certain food types should be a major factor in choosing the best cities to live in Asia.
Accessibility – Although Asia is far for most people (My direct flight from Johannesburg, South Africa to Hong Kong was 13 hours), when you arrive, you will quickly notice how easy it is to access other regions from anywhere in Asia. You can easily hop on a bus, ferry, or train and you can be on a tropical beach for the fraction of the time and amount you would've spent via plane.
Crime Rates and Statistics – Crime rates in Asia are average. In the top cities in Asia, tourist scams are high so always research before making a decision about the

best place to live in

Southeast Asia.
---
Best cities to live in Asia
I've asked some amazing travel bloggers "Where are the best cities to live in Asia?", including the best cities in Southeast Asia, and they've shared their thoughts:
Bali, Indonesia
Bali in Indonesia is a digital nomad hub and a popular location for surfers, startups, and new entrepreneurs! It is certainly a heavenly spot for someone who wants to be surrounded by nature, eat healthy vegetarian food, drive a scooter around, and bounce from the main hubs in Ubud, to Canggu for surfing, or Seminyak to go out.
For a month in Bali, I spent $300 on private accommodation with WiFi, $2 – $5 a day on meals, and for a scooter rental. From choosing the best area to stay to and most importantly, learning how to apply for a long stay Indonesian visa.
---
Singapore
Recommended by Patrick of German Backpacker Travel Blog
Singapore is one of the cleanest, most organized, and modern cities in the world. You won't find crazy traffic, streets full of vendors, and busy market streets like in other Southeast Asian cities. Many people would describe Singapore as sterile and you don't need to fear a big cultural shock if you move there from Europe or America – therefore, it's one of the most convenient places to live.
But there's also more – Singapore is still a cultural melting pot with different ethnical influences from India, China, Malaysia, and the Arabic world. In Singapore, you'll find temples next to mosques and churches, food from every part of the world, and a striving community of expats. Additionally, it's the perfect base for trips to any other part of Southeast Asia.
---
Osaka, Japan
Recommended by Alex of Swedish Nomad
Osaka is the second biggest city in Japan, and one of the biggest cities in the world. From a living perspective, you get more value here than let's say Tokyo, and the expat community is larger as well. Osaka is an international city and has connecting flights worldwide, which means you can also travel to a lot of places from here.
There's no shortage of activities within the city, but within the city's proximity, one can also enjoy Kyoto, Nara, and Kobe just to mention a few places. Those are all easy and quick to get to via train. On top of a modern city with everything one can possibly wish for, one can also experience the old parts with temples, and the Osaka Castle.
---
Hong Kong, China
Recommended by Clemens of Travellers Archive
Hong Kong is anything but China! This colorful metropolis is not only crowded with people of hundreds of different nationalities but also full of spices, flavors, and sounds you probably have neither tasted, heard, or eaten.
Given the fact that bustling Hong Kong used to be British, all signs are and most people actually speak English. Hence, it's quite easy to get around, to communicate, and to get hold of what living in Hong Kong means.
Hong Kong is built in a way that forces you to look up as it is full of skyscrapers in which locals and expats alike squeeze into quite small apartments. But, never mind, the view you'll have from high up above will pay off the actual size of your apartment. What's more, is that Hong Kong is divided into two parts – Hong Kong Island and Kowloon.
Both opposing sides are so different and contrasting that it's hard to decide where to live. Whereas Kowloon is a little more traditional and the hub of the famous markets, Hong Kong Island with its harbor, its old tram Ding Ding and the many different districts that range from hip to down-to-earth, from super business to super creative is rather mature and developed an alternative.
All in all, Hong Kong is a great city to live in and one that will definitely never really bore you as it is full of opportunities and full of things to do – from shopping, raving to hiking, swimming, and even surfing.
---
Bangkok, Thailand
Recommended by Claudia of My Adventures Across the World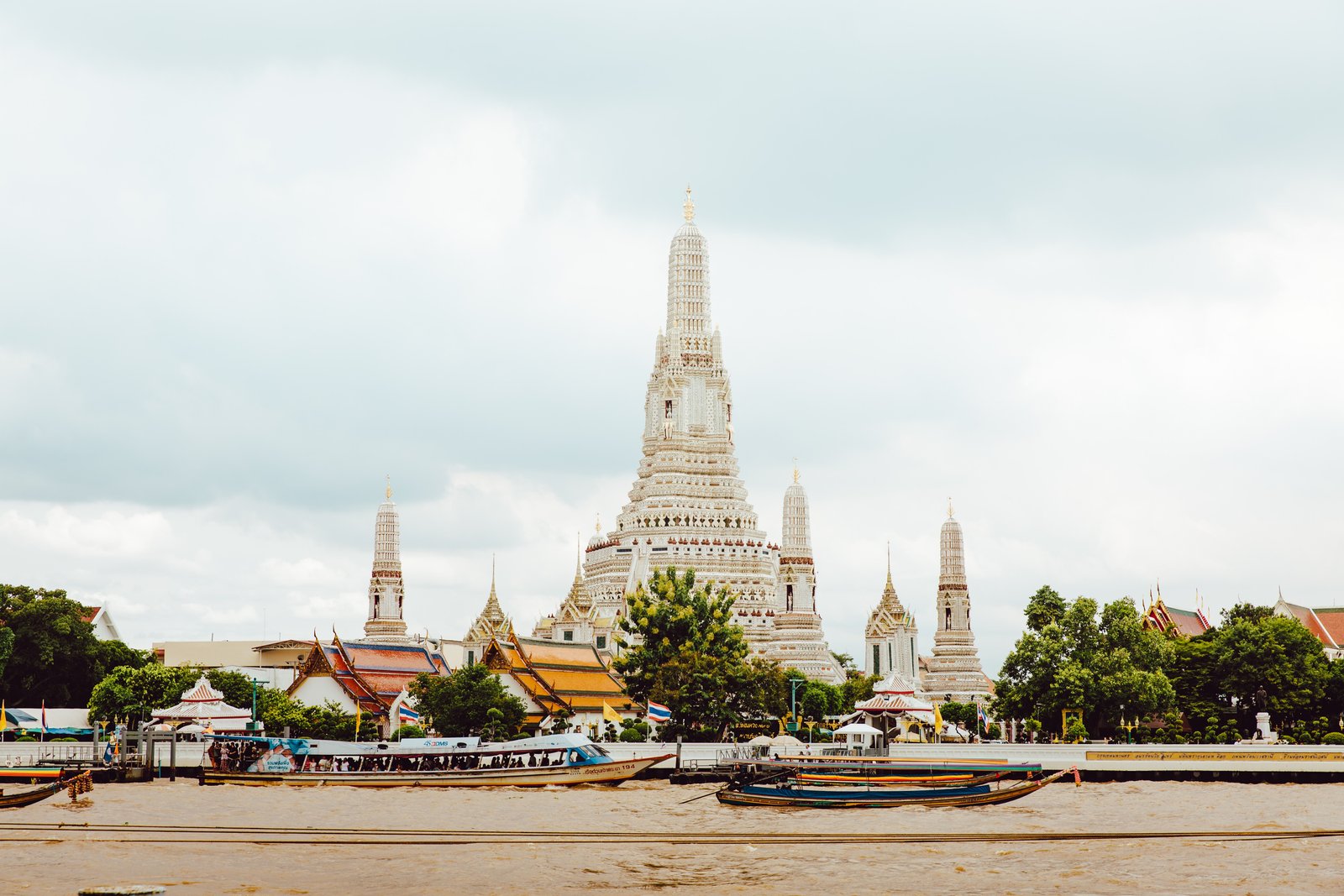 Bangkok is the ultimate city to live in Asia! The city has so much to offer from all points of view, and while it does get crowded with tourists, there are also ways to get a bit more into the local action.
There are many things to do in Bangkok, that even living there one never feels quite done. Among the things to do in the city, there's visiting all the beautiful Buddhist temples. Keep in mind that in order to be allowed to enter, you have to be dressed appropriately (cover your arms and shoulders, no short skirts or shorts).
The food and bar scene is incredible. On any given day, Chinatown and its surroundings are thriving with action and people: there's a lot of delicious street food to try, and a lot of clubs to have a bit of fun!"
---
Angeles City, Philippines
Recommended Ruben Arribas & Rachel Pregunta of Gamin Traveler
Nestled in the province of Pampanga in the Philippines in Angeles City, a vibrant place not far from Manila that offers some of the best food the country has to offer.
It is the ideal place for digital nomads because there are coffee shops in the city that are open 24 hours a day. It's easy to go around the many bars and restaurants in Angeles City.
There's even an international airport where you can just fly out without traveling to a different city just to catch your plane. The cost of living and even the monthly rent is low and very affordable, even when compared to other Philippine and Asian cities.
Beyond all that, we love Angeles City because it is an authentic Filipino location. It's modern enough to provide the conveniences of city life but hasn't lost its provincial elegance and charm. It is the perfect place to come home to after weeks of discovering and exploring.
---
Beijing, China
Recommended Vicki of vickiviaja.com
In Beijing, you can find the perfect balance between an old traditional Chinese town and a modern city vibe. On the one hand, you can find gorgeous traditional architecture in and around the city such as in the Forbidden City or the temple of heaven. (Don't let me get started with the Big Wall of China. Some parts of this stunning sight are located near Beijing).
On the other hand, you can find modern skyscrapers, bars, shops, transportation, and events all around Beijing and people from all over the world living here."
---
Penang, Malaysia
Recommended by Sharon of Dive into Malaysia
Penang, a place we called home for a year with our kids. It is a modern place where it's very easy to set up a good life. It's also very affordable and I would say one of the best value destinations in the world. It's easy to find a lovely home and the food available in Penang is perhaps the best in the world – and for such a great price.
Another big plus is that Malaysia is home to Air Asia which means there are many cheap flights to many places. It's in the tropics so you have to like hot, humid weather. However, only one day during our year did it rain enough to affect our plans.
If you want to live somewhere easy and affordable with fabulous food where it's cheap to travel to, Penang is a great choice
---
Saigon, Vietnam
Recommended by Margherita of The Crowded Planet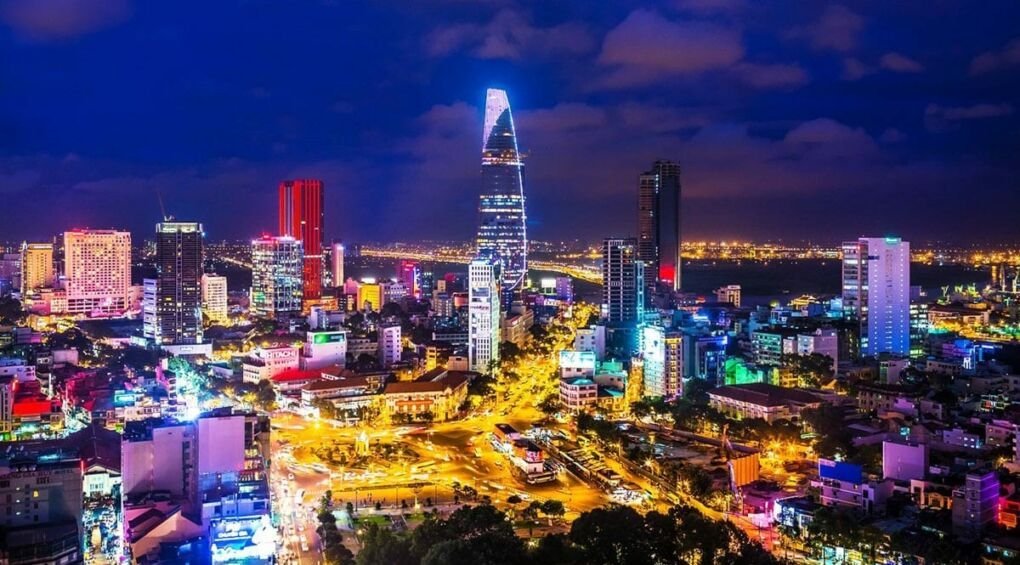 Saigon, known as Ho Chi Minh City (HCMC for short) but officially still going by its 'old' name. There are so many things to do in Saigon that I think you need at least one week to really enjoy the city. Naturally, you can't miss the main sights like the War Remnants Museum, illustrating the history of the Vietnam War, and the Notre Dame Cathedral to see the French influence on the architecture of the city.
You also can't miss spending one day trying street food all over the city – pho bo (Vietnamese noodle soup) and banh mi (pork baguette) are the best-known specialties but there's so much to try! And with street food, you have to try street beer – Bia Hoi, a light homebrewed beer found on every street corner. Just pull up a small plastic stool and join the locals!
---
Chiang Mai, Thailand
Recommended by Allan of Live Less Ordinary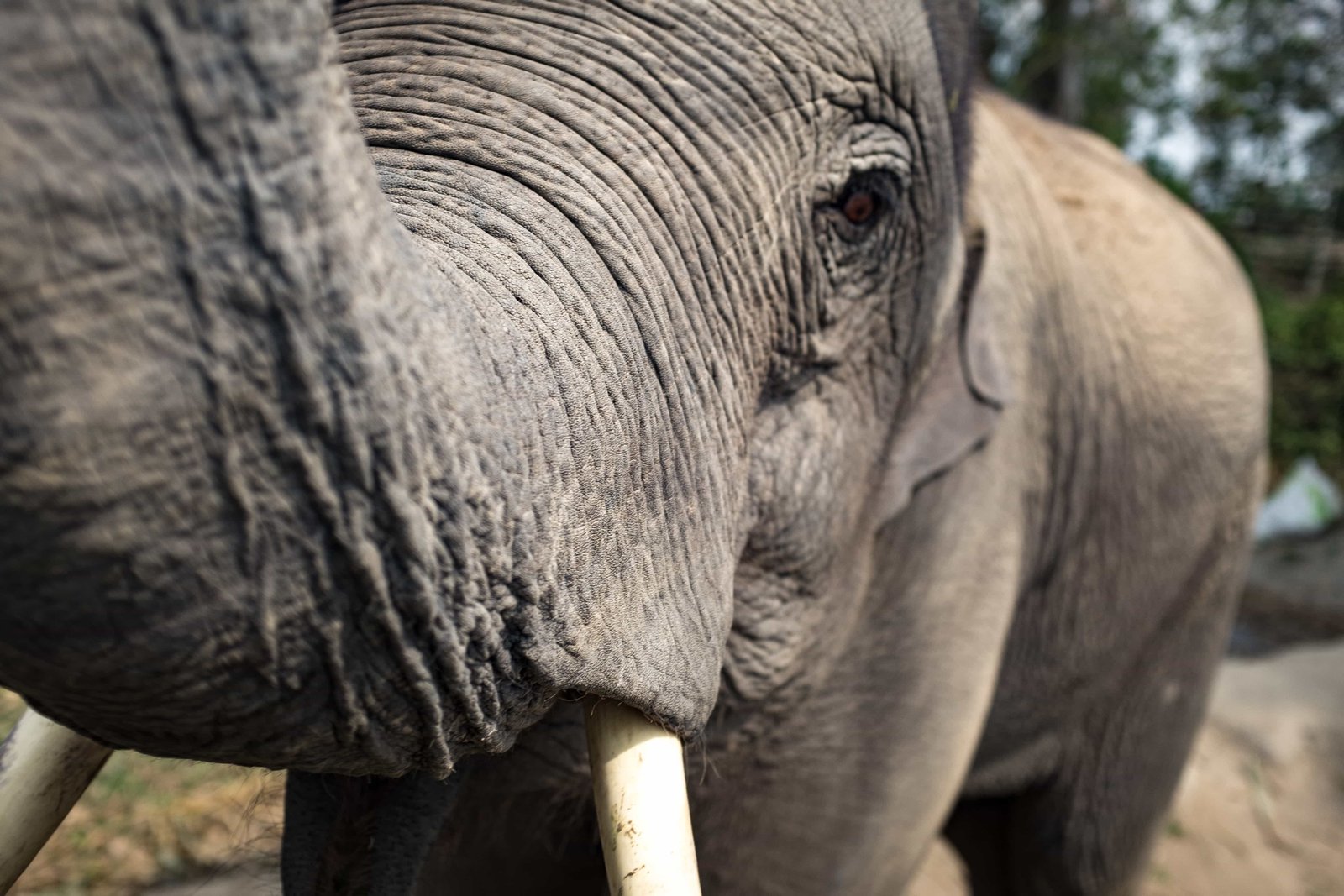 I have traveled and lived all over Thailand in the past seven years, from big city life in Bangkok's CBD to the remote rice fields of rural Isaan.
But to weigh up the benefits, and choose a happy medium, I would have to go with the northern city of Chiang Mai to be one of the best cities to live in Asia. As it brings a mix of the western comforts in big city living, along with laid-back local lifestyles which are known locally as "Ta Ton Yon" which means "chilled" or "slow-moving". At the same time, the cost of living is not so different than that of rural life.
So it's very cheap. It is also a city surrounded by mountains and rainforests to explore, as well as a local airport with fantastic flight connections for Asia and beyond. My favorite part of the city would then have to be the Nimman area, which has a diverse mix of Asian and western expats, as well as great cafes, eating, and nightlife."
---
Shanghai, China
Recommended by Erin and Ryan of Down Bubble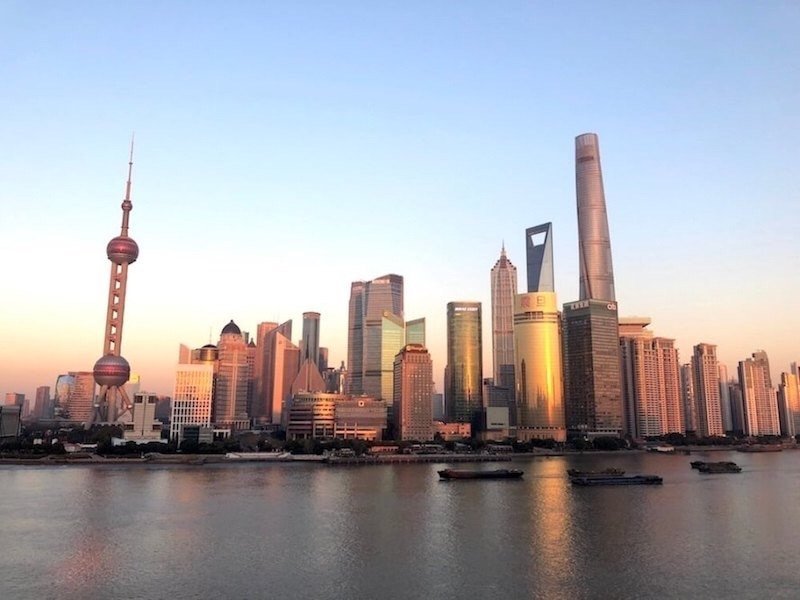 With 24 million people (1 million of whom are expats from cultures all around the globe) it's not hard to find what you are looking for if you live in Shanghai, China. And that's not even the best bit; once you find what you are looking for you can have it delivered to your apartment door any time of the day, in any weather, often without a delivery fee!
Shanghai is a city that has really embraced technology, everything you could ever need can be booked, bought, and paid for on your smartphone. There's an app for everything so you can use your brainpower for more important things like deciding which of Shanghai's many weekend brunches is next on your hit list! Oh, and the city skyline isn't half bad looking either.
---
Taipei, Taiwan
Recommended by Kevin of The Outcast Journey
You'll have an endless supply of options for the things to do and see when you go to a city as vibrant as Taipei. A very calm place in the morning turns into a lively city during the night. Taipei is mostly known for its night markets, surely you won't get hungry and stay put.
With so many tourist attractions as well as traditional and contemporary cultural experiences, it's definitely one of the best cities to live in Asia. Not to mention that Taipei is also very affordable when it comes to food only averaging 5USD per meal. I visited this place only once but I am already amazed by the progress on its means of transportation and communication, two things I will consider given the chance to migrate to a specific country.
---
Tokyo, Japan
Recommended by Jessica of Travel Solo Anyway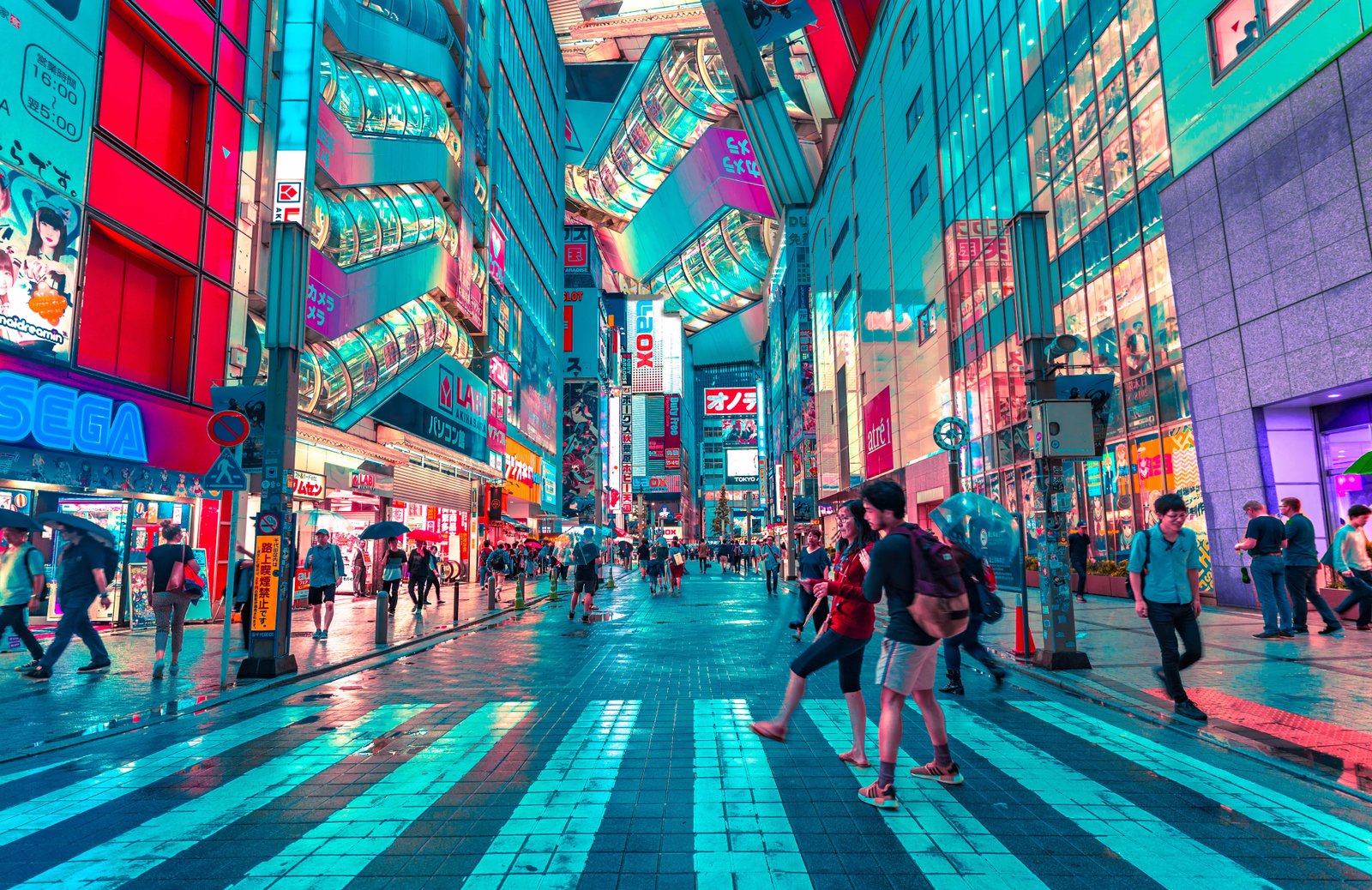 Japan has an incredible public transportation system with a vast network of interconnecting trains, subways, buses, and monorails that can get you pretty much anywhere. It's also a very safe city, and I love that I can walk around alone at night and not feel like I have to be on constant high alert.
There is just so much to experience in Tokyo that you'll never run out of things to do in this ever-changing metropolis. Plus it doesn't hurt that the food is excellent and varied too, covering everything from vending machine counter eateries to Michelin-star restaurants.
---
Almaty, Kazakhstan
Recommended by Megan of Megan Starr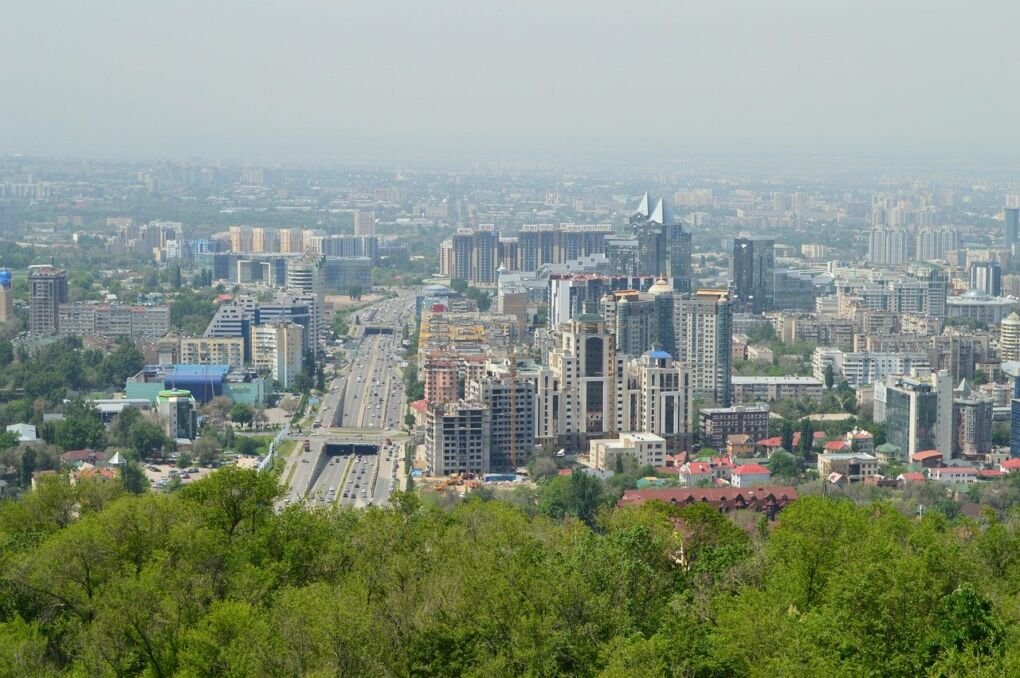 Almaty, Kazakhstan is a highly underrated city in Central Asia that is actually a pretty good place to live in. I have lived there in the past and also moved back to the region a year and a half later as I missed it a lot. The city is no longer the capital of Kazakhstan, but it has remained its cultural capital.
The people are friendly, nature is otherworldly, and the food is just sensational. The city is situated right north of the Tian Shan mountain range which is extremely high and offers activities such as skiing, hiking, and zip lining all accessible by public transportation.
Because of the city's diversity, there is an array of different restaurants to choose from there- you can find everything from Uzbek to Korean to American without much of a hassle and it is all delicious. Almaty is a city with a mixture of architecture that reflects its history. I definitely recommend Almaty to those looking to move to Asia for a while as it will be a completely different experience to other cities you could pick instead!"
---
Best place to live and retire in Asia
According to the 2019 International Livings list (IL) of the World's Best Places to Retire Report.
When choosing the best cities to live in Asia, factors to take into consideration include: buying and investing, renting, benefits and seniors discounts, visas and residence, cost of living, fitting in, entertainment and amenities, healthcare, and governance.
With all the factors mentioned above taken into consideration, the Best Asian counties to retire are:
Malaysia
Thailand
Cambodia
Vietnam
Sri Lanka
---
More AMAZING Asia Resources
---
Best Travel Insurance for living in Asia
Use travel insurance while living or visiting Asia so you are covered for theft and medical expenses. There are a lot of adventurous activities to do in Asia, and it's best to have peace of mind while hiking and tasting some of the best food in the world.
Check out my World Nomads Insurance Review.
Disclaimer: This article contains affiliate links. This means that if you make a booking after clicking on a link, I may receive a small commission at no extra cost to you!