The best bank for digital nomads is an online bank! If you are an expat or digital nomad, you will probably be tired of banks charging you exorbitant fees and giving you a terrible exchange rate?
Using an online bank means that you transfer funds, receive payments, and paying bills electronically. There are no physical branches and your banking can only be managed through the internet and on a computer or mobile device.
Online-only banks do not incur the costs to open and operate a network of branches. As a result, they tend to offer higher rates on deposit accounts and lower fees. Keep in mind that this trade-off means you cannot walk into a branch if there's ever a problem. Instead, you'll be communicating over the phone, via email or online chat to resolve any issues.
Did you know that there are banks out there that charge no monthly fees, 0% foreign transaction fees, 0% currency exchange markup, 0% ATM withdrawal fees, and even refund fees imposed by ATM owners worldwide?
Benefits of an online bank
There are many fintech startups, also called challenger banks or "neobanks," that are offering financial services in innovative new ways for a tech-savvy consumer audience
No Monthly Fee
Make sure you're protected. Be certain that the bank for digital nomads is FDIC insured.
The Best Bank for Digital Nomads
TransferWise Borderless Account
The TransferWise Borderless account gives you banking details in the UK (GBP), the US (USD), Germany (EUR), and Australia (AUD). You can hold over 40 currencies in your TransferWise borderless account and account holders get a free ATM debit card, too (well you have to transfer €20 to get the card, so it's not technically free). TransferWise helps you move your money around the world, as easily as possible, for as little as possible.
Pros of Transferwise
You can withdraw cash at the real exchange rate, which is the up-to-the-second exchange rate that banks use when sending money back and forth across borders. In other words, it's the most accurate – and also the most favorable – exchange rate you'll get anywhere in the world. And you can get it at any ATM that accepts MasterCard, which is just about all of them.
Cons of Transferwise
Standard transfer; takes a maximum of 2 to 3 days to complete.
Revolut
Launched in 2015, the British financial tech company offers a range of digital banking services, including:
Transferring money abroad in 29 currencies
A pre-paid debit card that enables cash machine withdrawals in 120 countries
A cryptocurrency exchange allowing users to convert currencies into Bitcoin, Litecoin, Ethereum, Bitcoin Cash, or XRP.
Vaults for budgeting and saving money
Mobile phone and overseas medical insurance
With Revolut you'll be able to hold, receive, and exchange 29 currencies at the real exchange rate, plus send free domestic and international money transfers.
Pros of a Premium Plan
If you opt for their premium plan, you also get a basic travel health insurance for short trips (up to 40 days away from your home country at a time).
You can withdraw up to €400 each month in free international ATM withdrawals, with a small 2%
Disposable virtual cards To protect you against online card fraud, the disposable virtual cards details are automatically cleared after every online transaction, and new card details are instantly generated in-app.
You get access to over 1,000 airport lounges worldwide couldn't be easier.
Cons of a Revolut Premium Plan
Revolut is only available to legal residents of the European Economic Area and Switzerland.
You need to pay a 2% fee on international ATM withdrawals over $300 a month.
Foreign transfers over $6,500 a month come with a 0.5% fee.
Revolut doesn't support Apple Pay but you can use Google Pay.
Payoneer
Payoneer is one of the best banks for digital nomads. The company provides online money transfer, digital payment services in more than 150 local currencies for more than 200 countries. Payoneer utilizes its banking network around the world to make local bank transfers and reach new audiences by facilitating seamless, cross-border payments.
Payoneer was founded in New York in 2005 and some of the board members of the company include the former President of Visa and former CEO of SWIFT.
Payoneer enables account holders to send and receive funds into their bank account, Payoneer e-wallet, or onto a re-loadable prepaid Mastercard debit card that can be used online or at point-of-sale.
It is also used by eCommerce marketplaces such as Envato and works with ad networks to connect these firms with publishers based outside of their headquartered country. In the content creation space, Payoneer works with a variety of companies and freelance marketplaces, including Google, Airbnb, iStock, and Fiverr.
Pros of Using Payoneer
It's free to receive money on Payoneer
Payoneer supports over 200 countries with 150 local currencies
The company has offices in multiple countries and is available via email, phone, and live chat.
Cons of Payoneer
Payoneer fees are a flat $3 per transfer
Rates and exchange fees are generally higher than other online banks
Minimum monthly payment requirement of $20,000
They only allow transfers to other Payoneer accounts.
The platform adds a currency conversion charge of 2% to 2.75%.
A maximum daily limit of $2,500
N26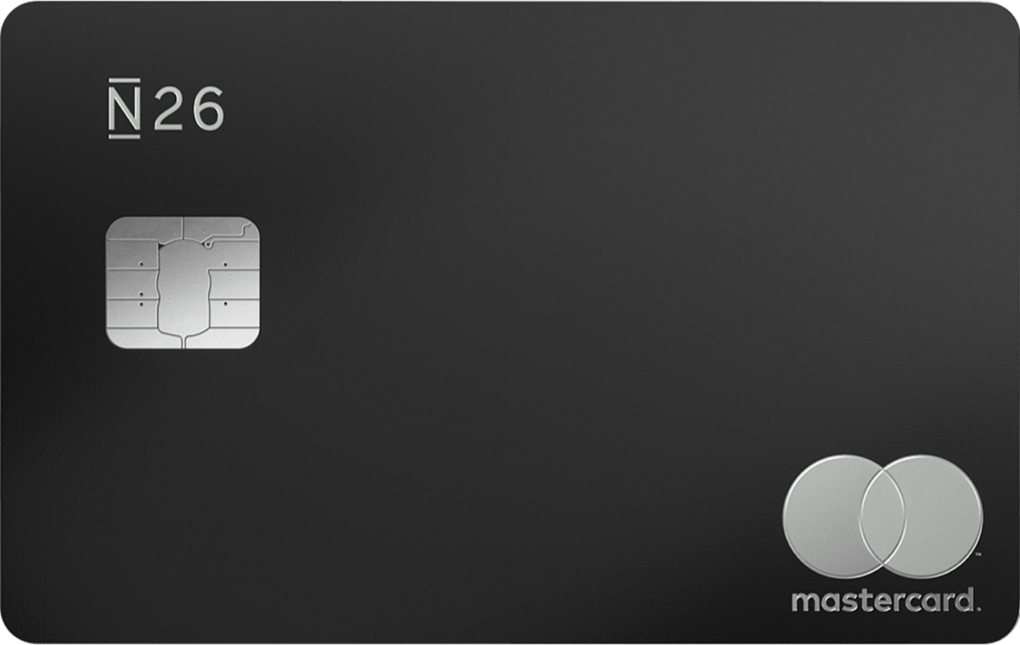 N26 is a digital bank established in 2014. It is currently focusing on the UK with a full banking license. EUR accounts are in beta. If you are in the Eurozone or the UK, wish to move away from incumbent banks but prefer the safety of a banking license, N26 is the way to go.
With N26, you can open an account from anywhere in about 5 minutes. You just need your smartphone, an internet connection, and your ID.
Pros of N26
The cost of using N26 bank card with delivery is also free.
The account is easy to open.
Cons of N26
You'll still need a delivery address in Europe (specifically in Germany, Austria, Spain, Italy, Ireland, Slovakia, Greece, France, Belgium, Estonia, Finland, Latvia, Lithuania, Luxembourg, Netherlands, Portugal, Slovenia, Norway, Sweden, Denmark, or Poland.).
The First 5 withdrawals a month are free – then €2 each. (All free for UK residents.)
They only support bank transfers within Europe.
Non-Euro ATM fee: 1.7% fee
Personally, I find N26 limiting especially if you don't live in Europe.
---
Budget Travel Tips
---