Want to spend 24 hours in Portland, Oregon? Like New York City, the city is best known for its abundance of natural beauty and the never-ending list of outdoor activities is one city to visit next time you're in the Pacific North West.
With unique cannabis culture, the most vegan restaurants in the United States, and the most breweries in the world. The "City of Roses" has much to offer to different kinds of travelers.
If you want to discover Portland in one day, here's how.
Where is Portland
Portland Oregon is located right up against the Washington border in the north and is about three hours from downtown Seattle, Washington.
Facts about Portland, Oregon
Nike World's Headquarters is in Oregon and you can go on a campus tour to learn about their history and products. Thanks to the lovely Nicole from Nike, whom I met in a Uber Pool and she generously gifted me passes.

Portland has more strip clubs per capita than any other city in the US.

Matt Groening (founder of The Simpson's) is a Portlandian. A lot of the Simpson characters are named after streets and spots in Portland.
How to spend 24 hours in Portland
Here's the ultimate guide to exploring Portland in one day.
9 am – Fuel up on breakfast
The first order of business, find a local coffee shop and take a cold brew and a spot of breakie.
10 am – Hop on the train to Washington Park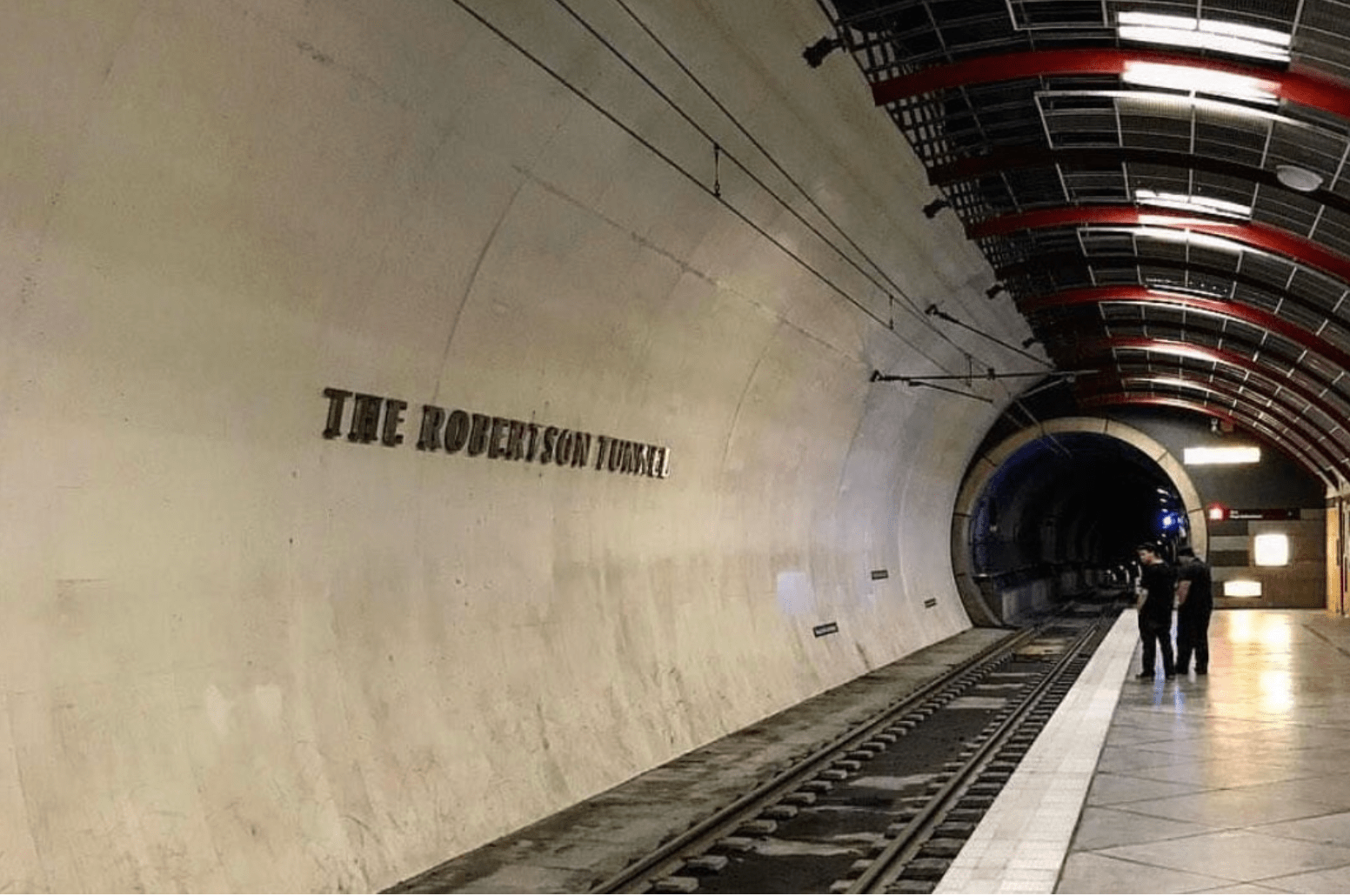 The Washington Park station, which at 259 feet (79 m) deep is the deepest subway station in the United States and the fifth-deepest in the world. It is reachable by the Blue or Red Line Max light rail through The Robertson Tunnel, which is 2.9 miles (4.7km) long and consists of twin 21-foot-diameter tunnels.
11 am – Learn about exotic animals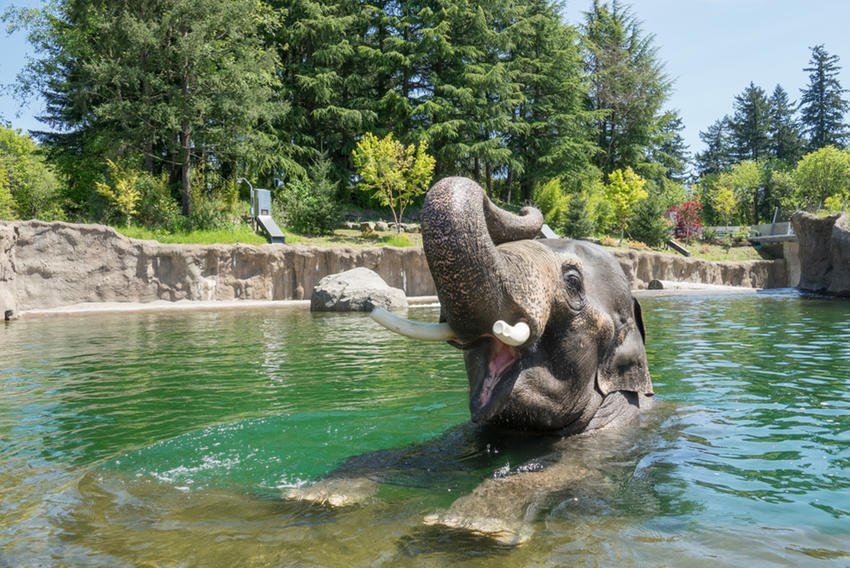 Spotted 2 rhinos that had me wishing I was back in South Africa. The Oregon Zoo has over 1000 exotic plants, 1800 animals that represent 232 species of birds, mammals, reptiles, fish, amphibians, and invertebrates.
Admission – Adult (12–64): $14.95; Senior/ military (65 and up): $12.95; Youth (3–11): $9.95 & 2 and under: Free. (You receive a $1 discount if you park at the zoo or make use of the light rail)
12 pm – Stroll through Portland Japanese Garden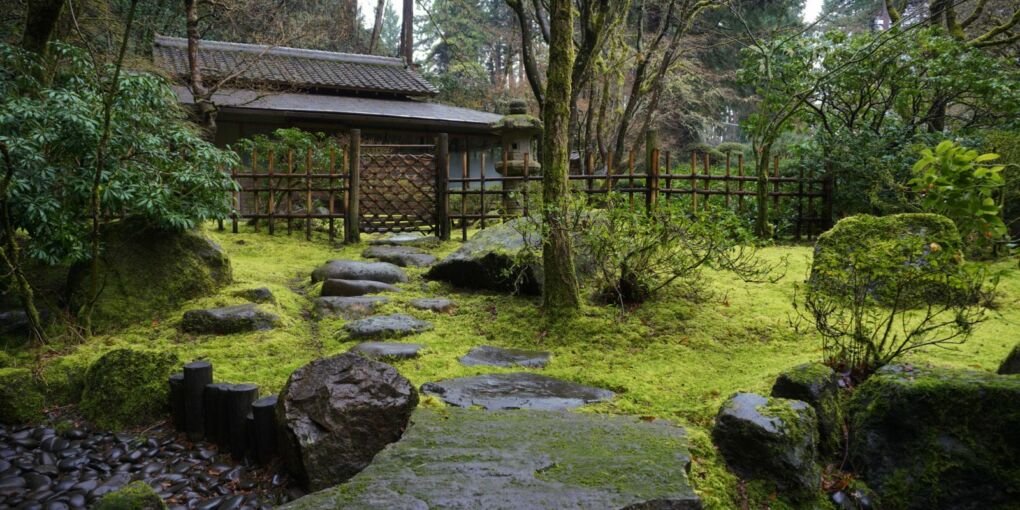 Considered as the most authentic Japanese garden outside of Japan, the Portland Japanese Garden boasts 12 acres of stunning gardens nestled in the hills. It has eight separate garden styles and includes an authentic Japanese Tea House, meandering streams, intimate walkways, and a spectacular view of Mt. Hood.
Admission includes access to the Garden, the Garden Gift Shop, the Umami Cafe, and the Art in the Garden exhibitions. Cost: Adult: $14.95; Senior (65+): $12.95; Student: $11.95; Youth (6-17): $10.45 and Children (5 and under): Free
1 pm – Hike to Council Crest Park
At 1,073 feet this is the highest point in Portland and affords a great view of the city as well as Mt. Hood and Mt. Ranier.
Portland 4T Trail Experience
The 4T Trail comprises of hiking trails, tram (Portland Aerial Tram), trolley (Portland Streetcar), and train (MAX). It links urban living and outdoor adventure, made possible by mass transit.
The venerable trip connects so much of what makes Portland fantastic: Hikers traverse the trails through the Washington Park forests which are never far from the hustle and bustle of the city.
2 pm – Open 24/7
Open 24 hours per day, seven days a week, Voodoo Doughnuts is an American doughnut company that doubles as a wedding chapel.
After waiting in line for 40 minutes, I was finally able to taste a doughnut from Portland's famed independent doughnut mini-chain. Blueberry Cheesecake doughnut was my favorite. (Note: The store only accepts cash.)
There are many other Doughnuts shops you can discover on these Portland food tours.
3 pm – Lunch Time
With hundreds of gourmet food carts serving up the most exhilarating street food. You could eat at a Portland food cart every night for two years before you'd be forced to eat at the same place again.
4 pm – Wine o'Clock

If you need a break, check out Oregon Wine's on Broadway for a $10 wine tasting.
5 pm- Visit the Pioneer Courthouse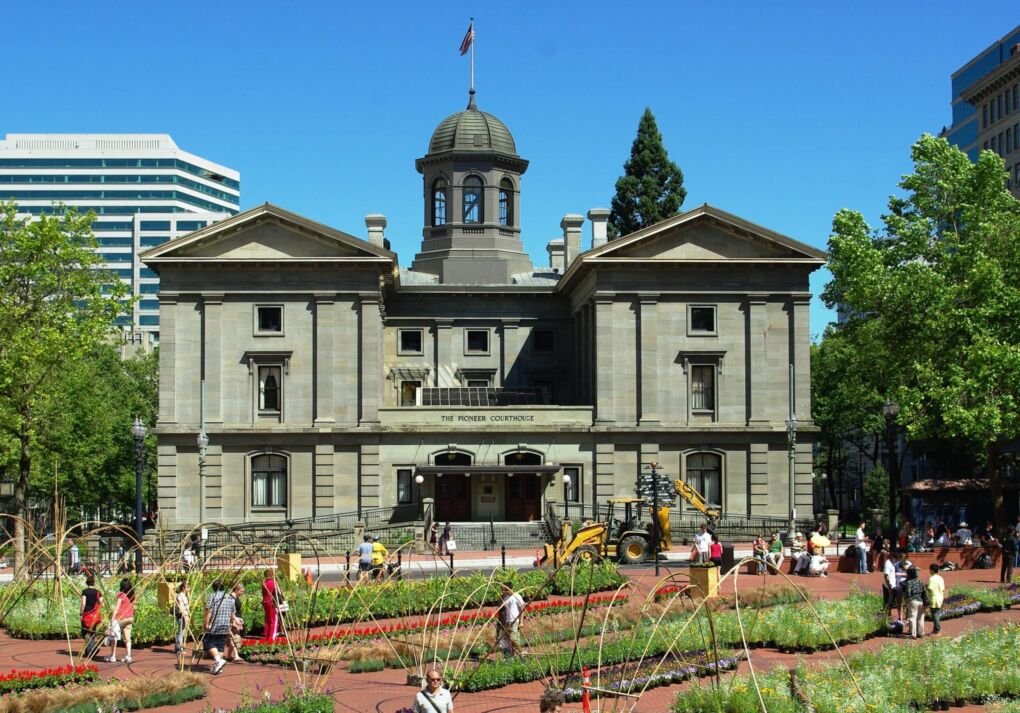 The Pioneer Courthouse is the single most important 19th-century government building in the Pacific Northwest to survive into the 21st century.
Known as Portlands living room, this federal courthouse was built and opened in 1875 as the seat of the federal government in the region—incorporating the post office, judiciary, customs office, and tax department
It covers an area of 40,000 square feet and features the Italianate architectural style. The Pioneer Courthouse welcomed presidents, witnessed significant trials and court hearings, and has stood watch as Portland has grown from a small town to a large city.
6 pm – Watch the sunset from the waterfront
Ride a bike along the downtown waterfront.
7 pm – Happy Hour in Portland
Pop into Hyatt House Downtown Portland for happy hour and try their Veggie & Pesto Grilled Cheese Sandwich with Tomato soup.
8 pm – I Scream for Ice Cream
Save a little room for dessert because a trip to Portland isn't complete without a visit to Salt & Straw. Renowned for its quirky but oh-so-delicious ice cream flavors — such as strawberry with cilantro-lime cheesecake, sea salt with a caramel ribbon.
Where to stay in Portland
If you have to stay in Portland overnight, here are some recommendations for the best places to stay in Portland.
The Duniway Portland
Located in the heart of downtown Portland, the Duniway Portland, a Hilton hotel, is within walking distance of premier shopping, nightlife, major offices, and the MAX Light Rail. Each boutique-style room boasts a 65-inch HDTV.
Each boutique room at this contemporary-style hotel features Waldorf Serenity beds with 500 thread count linens. All rooms are air-conditioned and include every amenity imaginable to make your stay convenient.
[maxbutton id="1″ url="https://www.booking.com/hotel/us/the-duniway-portland-a-hilton.en-gb.html?aid=1558524&no_rooms=1&group_adults=1″ ]
Hyatt House Portland
Hyatt House in Downtown Portland is set in the Riverplace district in Marquam Hill, 1.1 miles from Portland, and 8.7 miles from Vancouver. Guests can enjoy the on-site restaurant and complimentary Wi-Fi.
Studio rooms and one-bedroom suites offer fully equipped kitchens, separate living, and sleeping spaces. All rooms include a 42-inch flat-panel TV, workspace, coffee/tea maker, and private bathroom.
[maxbutton id="1″ url="https://www.booking.com/hotel/us/hyatt-house-portland-downtown.en-gb.html?aid=1558524&no_rooms=1&group_adults=1″ ]
Red Lion Hotel on the River Jantzen Beach
Located 9.5 miles away from Portland International Airport, this waterfront Oregon hotel features on-site dining and marina services. All guest rooms include free Wi-Fi.
Each room at Red Lion Hotel on the River Jantzen Beach Portland features a flat-screen TV with extended cable. Warmly decorated, all spacious accommodations include tea and coffee making facilities
[maxbutton id="1″ url="https://www.booking.com/hotel/us/red-lion-on-the-river-jantzen-beach-portland.en-gb.html?aid=1558524&no_rooms=1&group_adults=1″ ]
---
More USA Travel Guides
Why you should visit Buellton in California
---
Travel Insurance for Portland
Use travel insurance while visiting Oregon so you are covered for theft and medical expenses. There are a lot of fun things to do in Portland, and it's best to have peace of mind while driving, hiking, and trying some of the best food in the world.
Find out why I recommend World Nomads, check out my World Nomads Insurance Review.
Disclaimer: This article contains affiliate links. This means that if you make a booking after clicking on a link, I may receive a small commission at no extra cost to you!