The largest country in South America is famous for its beautiful weather, friendly citizens, the Amazon rainforest, and its passion for football and carnivals.
Best Places to Live in Brazil for…
Expats: São Paulo
English Speakers: Rio de Janeiro
Digital Nomads: Recife
Solo Travelers: Salvador
Couples: Brasilia
Groups: Manaus
Tip: If you're looking for places to live, Argentina is another great South American country to consider.
Top 10 Places to Live in Brazil
1. Rio de Janeiro
Best Place to Live for English Speakers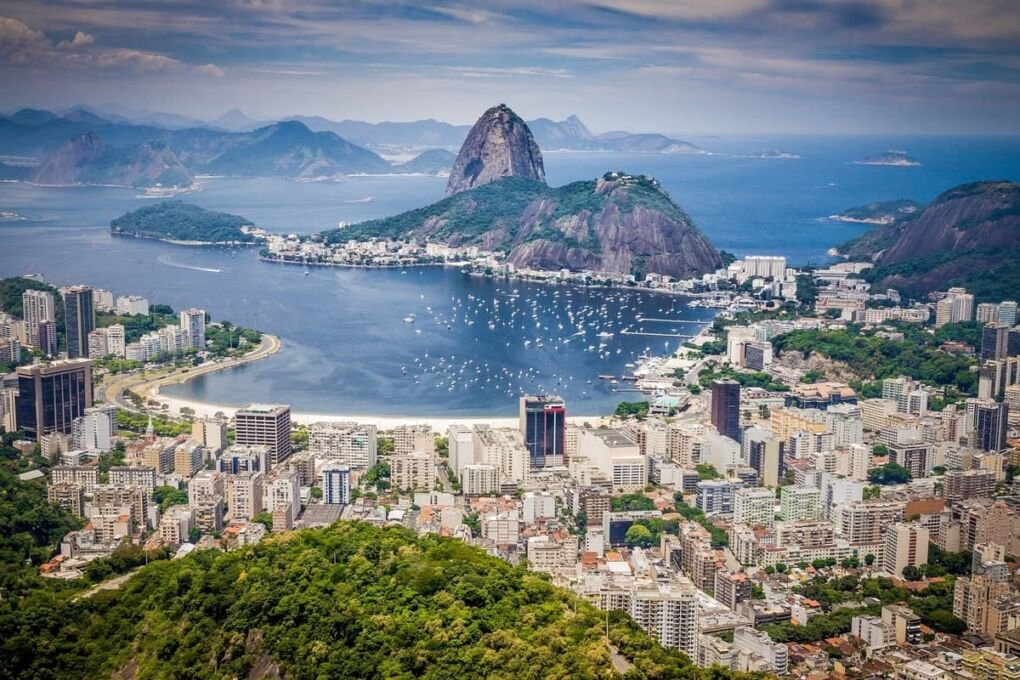 Cost of Living: $$$
The capital of Brazil, Rio de Janeiro, is a seaside city famous for its beautiful beaches, raucous Carnival festival and the 38m Christ the Redeemer statue atop Mount Corcovado. The city is also infamous for its sprawling shantytowns known as favelas.
Tip: Don't miss out on the biggest carnival in the world, the Carnival in Rio de Janeiro, which is held every year before Lent.
Who Would Like to Live There: English Speakers
Pros:
There are good executive salaries and career options
Rio is rich in culture
The best public facilities in the country.
Cons:
There are many people in Rio; overcrowding is a norm there.
It's costly for a South American city.
There is a lot of crime, violent and sometimes sexual.
2. São Paulo
Best Place for Expats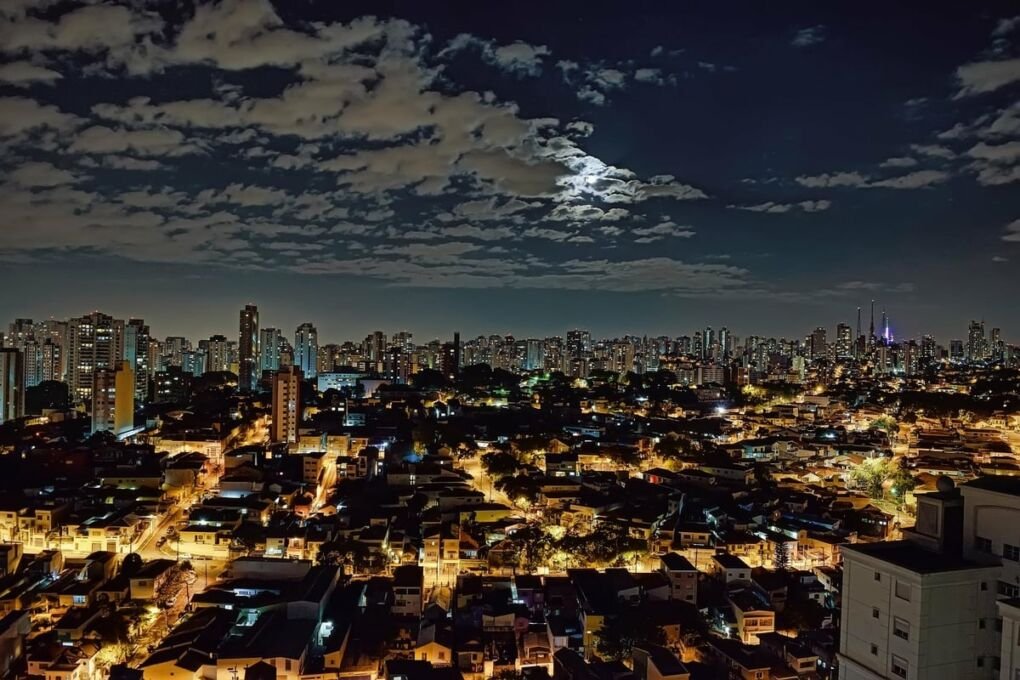 Cost of Living: $$$
Although not the capital city, the city of Sao Paulo is the financial center of Brazil. However, if no one told you that, you would never guess that considering how vibrant and culturally rich the city is.
Tip: Please visit the Parque Ibirapuera, a massive urban park rivaling New York's famous central park.
Who Would Like to Live There: Expats
Pros:
There are tremendous economic opportunities
The nightlife is second to none in South America
There are many museums, parks and
Cons:
Outside of international corporations, understanding Portuguese is necessary to get by.
The job market is highly competitive.
As the fourth biggest megacity in the world, traffic jams are hellish.
3. Bela Horizonte
Great Place for Couples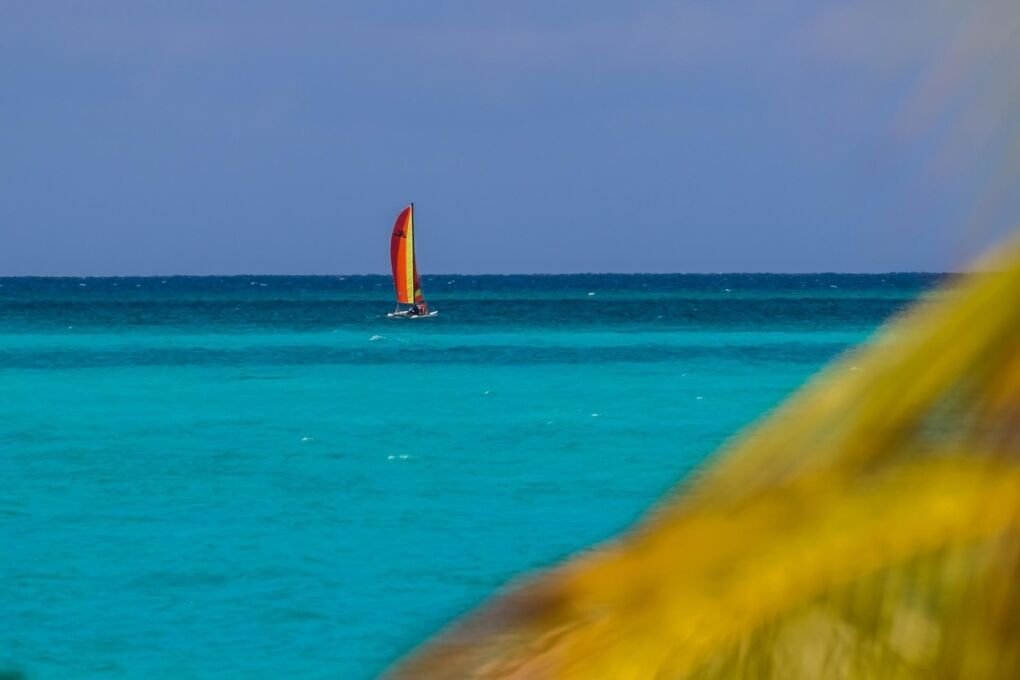 Cost of Living: $$$
Surrounded by mountains, its name means beautiful horizon in English is the perfect description. Bela Horizonte is known for the massive Mineirao Stadium that also houses the Brazilian Football Museum. Knowing how beloved football is in Brazil, this museum may be the most important one in the country in the eyes of the ordinary person on the street.
Tip: Visit the Praca da Liberdade, the main city square that museums and historic buildings surround.
Who Would Like to Live There: Couples
Pros:
Substantially less crime than other major Brazilian cities
The food is exquisite, with a fusion of African, Portuguese, and indigenous food.
The people are friendly
Cons:
The city has a single subway line
There is a lot of income inequality
English is not commonly spoken at all
4. Fortaleza
Great Place for Expats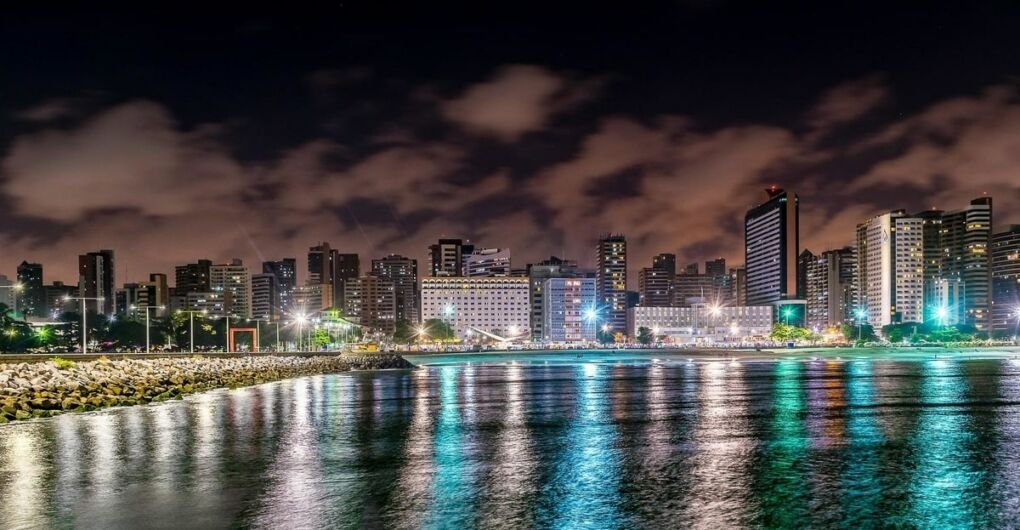 Cost of Living: $$$
Fortaleza is a seaside city known for its red cliffs, palm trees, dunes, and lagoons. It also has long-standing folklore traditions often presented in dance at the art nouveau Jose de Alencar theater.
Tip: Get lost in the Mercado Central de Fortaleza, which is a four-story giant market that opened in 1809
Who Would Like to Live There: Expats
Pros:
The harbor creates employment for locals in various industries.
There is plenty of entertainment with nightlife and cultural events
There are excellent universities
Cons:
Political tensions coincide with an increase in crimes
Real estate prices are high at the moment
It isn't an old city, so it may come across as rootless without a solid cultural legacy
5. Salvador
Best Place for Solo Travelers/Groups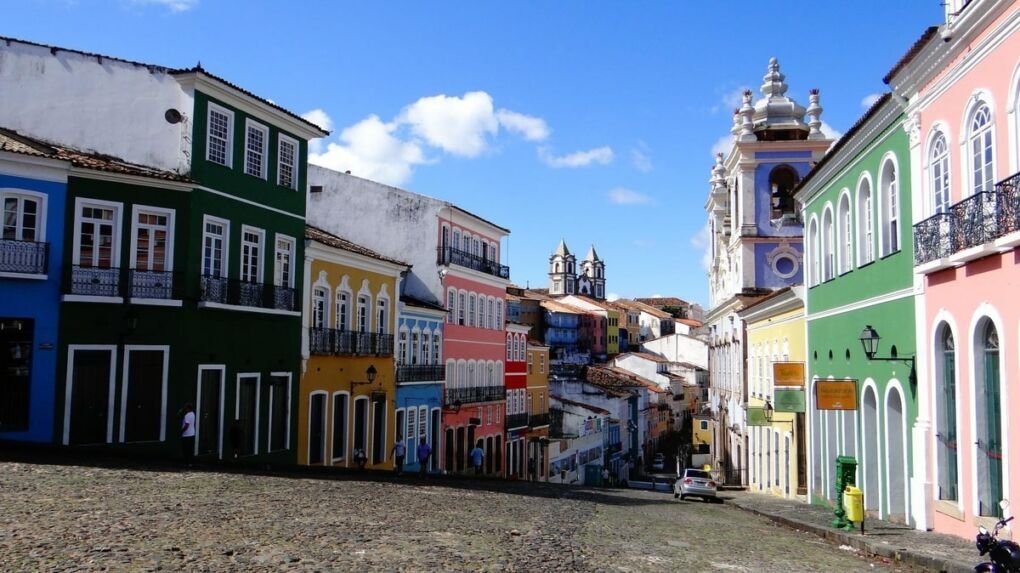 Cost of Living: $$$
Salvador is known for its tropical coastline, Portuguese colonial architecture, and Afro-Brazilian culture. Salvador's Baroque colonial churches are a thing of beauty, and the cardinal of Salvador is the leader of Brazil's Roman Catholic church.
Tip: Make sure to go on a Historical African-oriented city tour to learn about the city's African history and its people.
Who Would Like to Live There: Solo Travelers/Groups
Pros:
It has the most culture and history due to its solid African influence
The old city, Pelourinho, was designated as a UNESCO World Heritage site in 1985.
There's a developing tourism sector
Cons:
The infrastructure and particularly the transit system, are poor
Hostile and slightly violent crime, especially towards tourists.
The city is quite dirty.
6. Curitiba
Great Place for Couples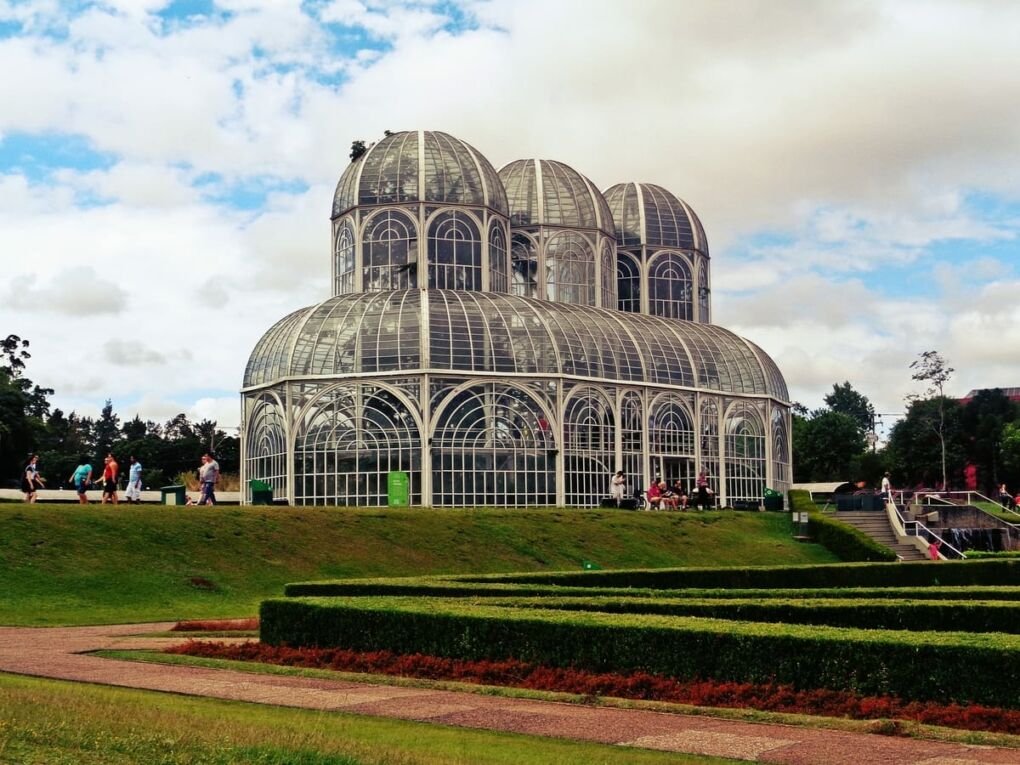 Cost of Living: $$$
Curitiba is the capital city of the Southern Brazilian state of Parana. It's known as a cultural center for its contributions to Brazilian theater.
Tip: Visit the Opera de Arame – Vale da Musica, which is an opera house made of wire
Who Would Like to Live There: Couples
Pros:
There are a variety of theaters to visit
It was considered South America's most sustainable city
The city actively looks after the poor through specific programs
Cons:
The people are extremely conservative
The city developed in an unplanned manner, so the town isn't convenient
The city is expensive
7. Manaus
Best Place for Groups
Cost of Living: $$$
Famous for being a vital point of departure for those interested in the Amazon rainforest and river, Manaus is on the banks of the Negro River, nearby is a place where the Amazon and the Negro rivers converge. It is known as the "Meeting of the waters."
Tip: You need to see the Meeting of the waters. You will see the black waters of the Negro river and the brown water of the Amazon river combine in a beautiful and unique dance that only nature could design.
Who Would Like to Live There: Groups
Pros:
There is less crime than in the bigger cities
It is an excellent city for those passionate about conservation
Manaus has a high concentration of native people giving it a different authenticity compared to the rest of Brazil
Cons:
The weather isn't nice; It's hot and wet.
The public transport infrastructure is not good
Prices are a bit high
8. Brasilia
Best Place for Couples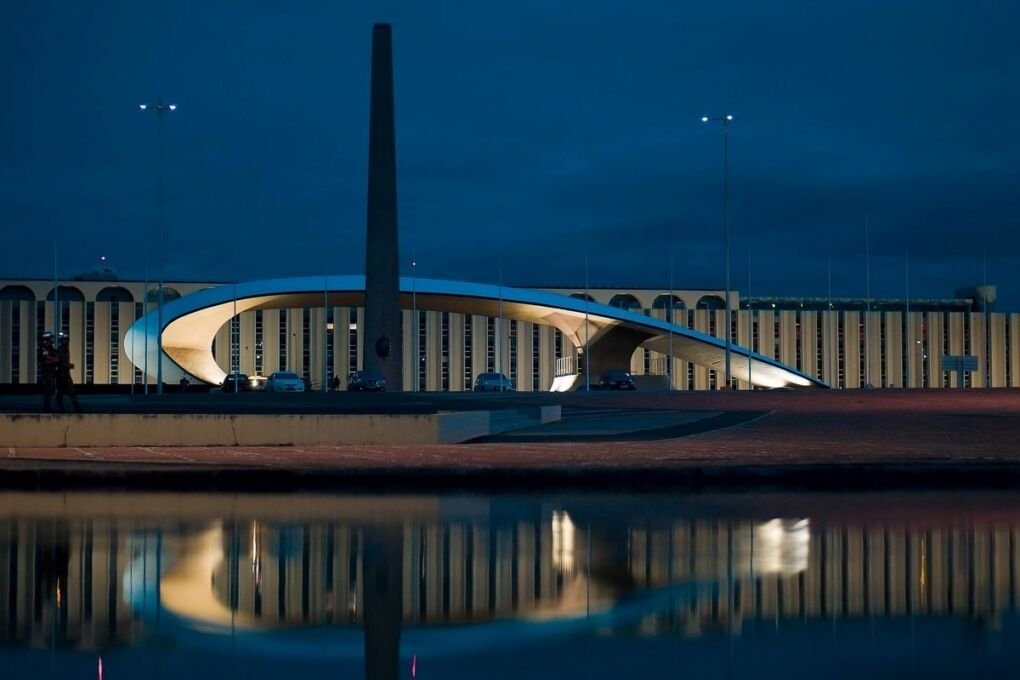 Cost of Living:$$$
Brasilia is most famous for being purposely built to be the capital of Brazil from the ground up in the 1960"s. The government decided to create a new city, and Brasilia resulted.
Tip: Make sure to visit the Santuario Sao Joao Bosco, a church famous for its blue floor-to-ceiling windows.
Who Would Like to Live There: Couple
Pros:
It's safe
It's a cosmopolitan city designed to accommodate the "future."
The Pilot plan Area of Brasilia is now a UNESCO World Heritage site
Cons:
The city is designed to accommodate the few at the expense of the many
The town is designed for cars; it's not pedestrian-friendly at all
It is an example of prioritizing form over functionality. It's a cautionary tale for all urban designers.
9. Recife
Best place for Digital Nomads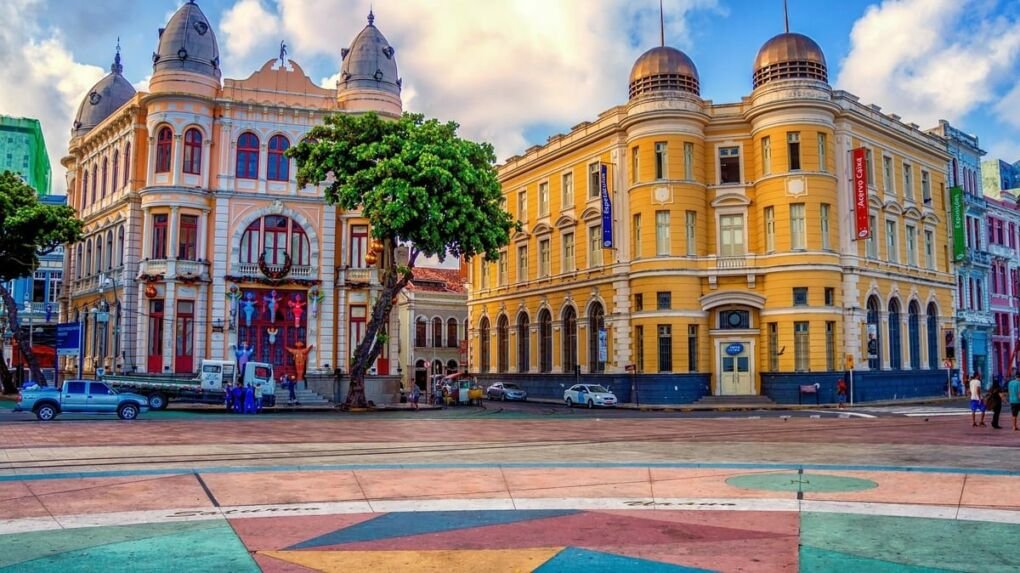 Cost of Living:$$$
Recife is a beautiful city distinguished by its many rivers, bridges, islets, and peninsulas. Its Old town that dates back to the 16th century, Recife Antigo, is on its island by the harbor.
Tip: Visit the neighboring city Olinda, and see its beautiful pastel-colored houses and quaint colonial churches.
Who Would Like to Live There: Digital Nomads
Pros:
Recife is affordable
Excellent internet speeds
Excellent secondary and higher learning institutions
Cons:
Can be dangerous because of crime
The climate is hot and damp
Not appropriate for raising a family
10. Porto Alegre
Great Place for Solo Travelers
Cost of Living:$$$
Known as the "Joyful Harbor," Porto Alegre is a beautiful port city with a distinctly European atmosphere in Brazil.
Tip: Visit the Praca da Alfandega square, which focuses on much of the city's entertainment. It's home to several museums, crafts shops, and even a shopping center.
Who Would Like to Live There: Solo Travelers
Pros:
There's an economic boom happening in the city
The city has excellent restaurants and hotels
The public health system is efficient.
Cons:
There's a lot of overcrowding leading to traffic congestion
The property market is competitive
There has been an increase in crime and black market activities.