Malaysia is one of the most diverse countries in the world. Its multi-ethnic population is home to various cultures, delicious cuisines, and unique languages. Complimentary to that is the tropical weather, with hot temperatures and high rainfall making it a perfect rainforest country.
Malaysia's wildlife is a nature lover's dream, with over 300 mammal species, 600 bird species, and over 300 amphibian species making it a vibrant and unique ecosystem. Not to mention the vibrant nightlife that the cities offer. Let's take a look at places that make Malaysia one of the leading destinations in the world to live in.
For information on living in Asia, read here: Best Places to Live in Indonesia
Best Places to Live in Malaysia for…
Expats: Kuala Lumpur
English Speakers: Penang Island
Digital Nomads: Kota Kinabalu
Solo Travelers: Miri
Couples: Malacca
Groups: Kuching
Top 10 Places to Live in Malaysia
1. Kuala Lumpur
  Best Place To Live For Expats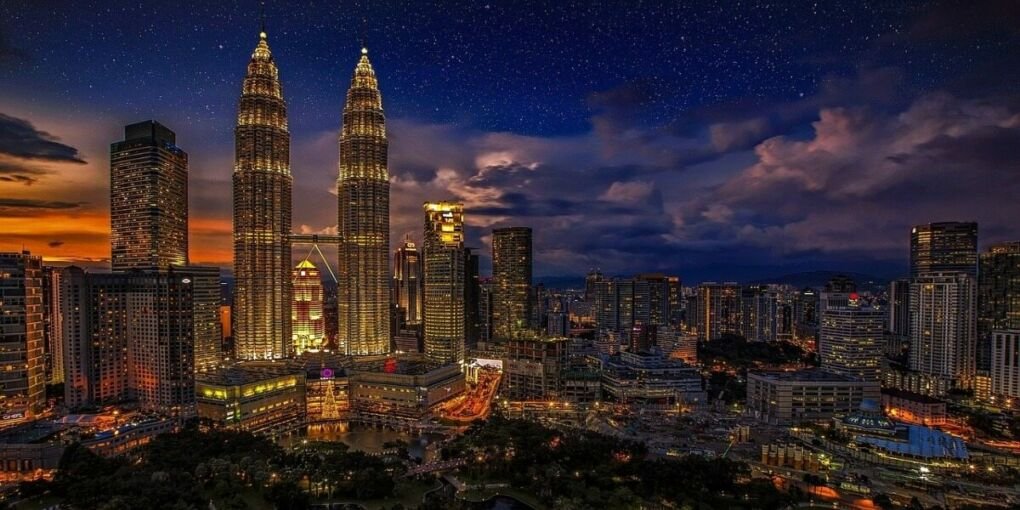 Cost of Living: $$
Kuala Lumpur is the capital city of Malaysia and its most populous city as well. The world-famous Petronas Twin Towers represent the economic prowess of the country, while the Batu caves represent the cultural depth that Kuala Lumpur has to offer. The plethora of shopping malls, restaurants, hotels, and bars make it the commercial hub of the country and a perfect place for expats.
Tip: Take a tour of the Petronas Twin Towers
Who Would Like to Live There: Expats, Solo Travelers
Pros:
A diverse culture
The convenience of a modern city
Relatively affordable compared to other major cities
Cons:
Congested traffic during peak hours
Lack of traditional western cuisine
Freedom of speech under threat
2. Penang Island
  Best Place To Live For English Speakers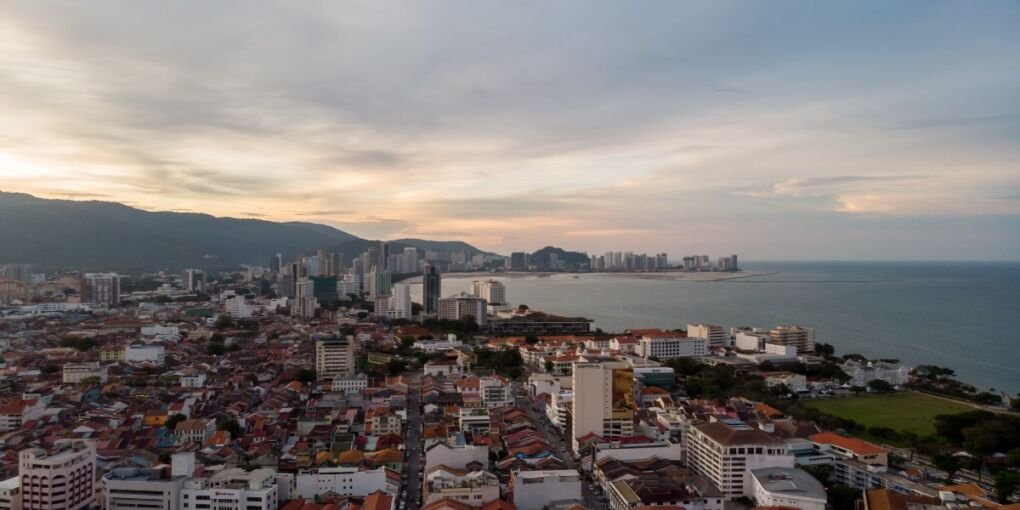 Cost of Living: $$$
Penang Island offers a traditional South East Asian vibe with a beautiful coastline and humid weather, making for hot days and cool nights. Cultural events are in abundance, with the state officially recognizing four religions (Islam, Hinduism, Buddhism, and Christianity). Georgetown is the center of commercial activity, and it's where most economic opportunities lie. English is also one of the most widely spoken languages on Penang Island, making it an excellent location for those who speak the language.
Tip: Look for property away from the coastline for protection against flash floods
Who Would Like to Live There: English speakers, Expats
Pros:
English is a prevalent language
A balanced weather climate
Diverse expat community
Cons:
Susceptible to flash floods
Prices are more expensive for foreigners
It may be too laidback in some instances
3. Malacca
  Best Place To Live For Couples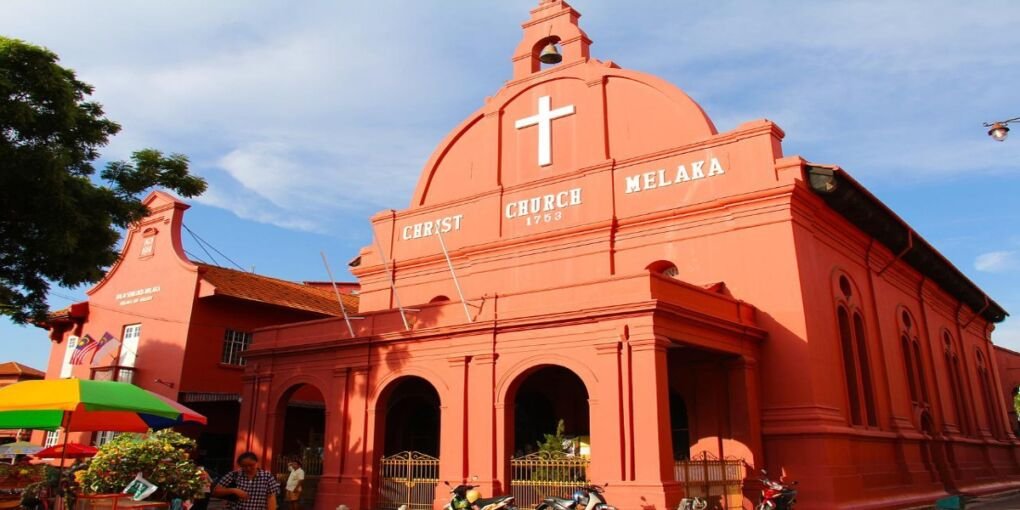 Cost of Living: $$$
Malacca is the historical capital of Malaysia. Its history of Portuguese, Dutch, and British rule makes it a melting pot of cultural architecture as A Famosa Fortress, St. Johns Fort, and Christ Church are notable monuments. The city district is beautiful chaos, where you'll be exposed to the multi-linguality of the locals and the busy transport network. It is the perfect location for couples to enjoy the addictive cuisine as they learn about the culture.
Tip: Visit the weekly night market for rich options on weekly groceries.
Who Would Like to Live There: Couples, Solo Travelers
Pros:
Great local food
Affordable residential properties
Educational experience in culture
Cons:
Congested traffic
Poor quality roads
Questionable standard of medical care
4. Kuching
  Best Place To Live For Groups
Cost of Living: $$$
With an average annual rainfall of 4 200 millimeters, Kuching is considered the wettest city in Malaysia. That has made it the perfect location for the blossoming rainforests that the city is famous for. If you're not hiking in the Bako National Park, you can feed Orangutans at the Semenggoh Nature Reserve. The intimate cafes that line the streets are where you can socialize with the locals, making it an ideal place for nature lovers.
Tip: Getting a motorcycle or car is the most convenient way to travel around the city
Who Would Like to Live There: Groups, Nature Lovers
Pros:
Great wildlife ecosystem
Low cost of living
A peaceful environment
Cons:
Excessive rain
No western cuisine
English is not well-spoken
5. Ipoh
  Best Place To Live For Retirees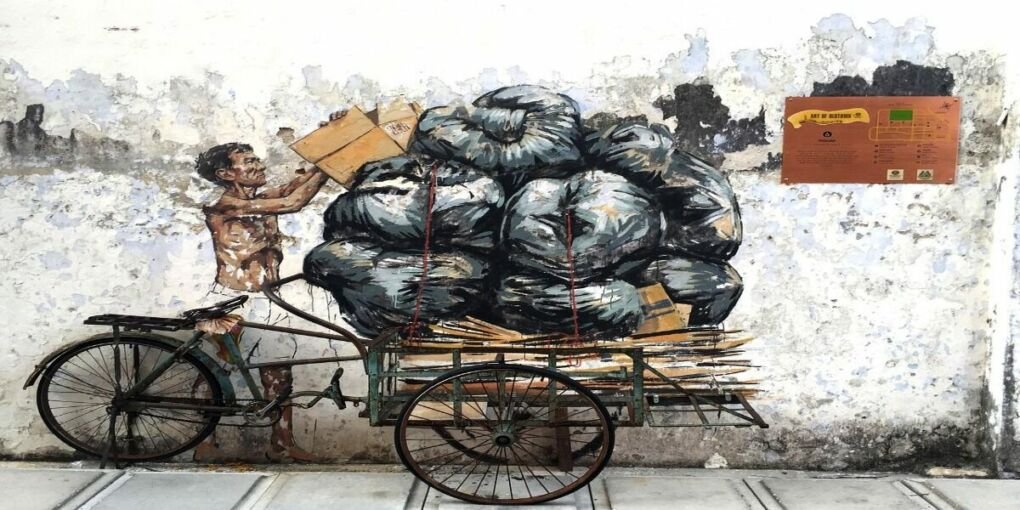 Cost of Living: $$$
As a former mining city, Ipoh retains its heritage with the Edwardian-style architecture that characterizes the railway station and municipal buildings. A visit to The Old Town will show you the beautiful art murals that compliment the tin mining museum of the city. Those who want to do their shopping can travel to New Town, where there are plenty of malls, hotels, and schools.
Tip: Download Grab to move around the city with ease.
Who Would Like to Live There: Retirees, Artists
Pros:
Magnificent local art
Rich in architectural variety
Strong local heritage
Cons:
An elderly community
Very few modern developments
Fewer job opportunities compared to other cities
6. Johor Bahru
  Best Place To Live For Entrepreneurs
Cost of Living: $$$
Situated next to Singapore, Johor Bahru is a bustling border city that has turned into an attractive metropolis in recent years. It's a logistics hub between the neighboring countries, allowing for the high trading activity that has overseen the development of residential and commercial buildings in the area. This is a great location for entrepreneurs who are looking for emerging markets.
Tip: Take advantage of the logistics hub and set up your business.
Who Would Like to Live There: Entrepreneurs, Expats, Workers
Pros:
Perfect location for commerce
An attractive commercial investment
Rapid overall development happening
Cons:
The rising cost of living
Increasing population density
Not very family-friendly
7.       Shah Alam
  Best Place for Families
Cost of Living: $$$
Shah Alam is the charming capital city of Selangor, Malaysia. Famous for one of the largest mosques in South East Asia( Blue Mosque), it's a conservative community that is very open and welcoming. The presence of several private and public schools along with high-quality hospitals make it a reliable location for those looking for stability. A lack of nightlife is a perfect situation for families.
Tip: Respect everyone's beliefs and conservative lifestyle.
Who Would Like to Live There: Families, Solo Travelers
Pros:
Many high-quality schools
Great healthcare
Respectful and conservative community
Cons:
Lack of nightlife
Lack of entertainment options
Not very accepting of other religions
8. Kota Kinabalu
  Best Place for Digital Nomads
Cost of Living: $$$
Kota Kinabalu is a tropical paradise that has developed into a well-functioning city. Its small islands have picturesque beaches that attract the most skilled divers. Residents stroll the busy street markets for their favorite local cuisine. Overall, the dynamic yet quiet neighborhoods here appeal to anyone looking to live like a local.
Tip: Learn a few local Malay phrases to interact with the community.
Who Would Like to Live There: Digital Nomads, Couples
Pros:
A young population
Fast internet speed
Easy to walk through the city
Cons:
The local community is not as receptive to tourists
More socials rules to follow
Locals can be stereotypical
9. Petaling Jaya
  Best Place To Live For Wealthy Expats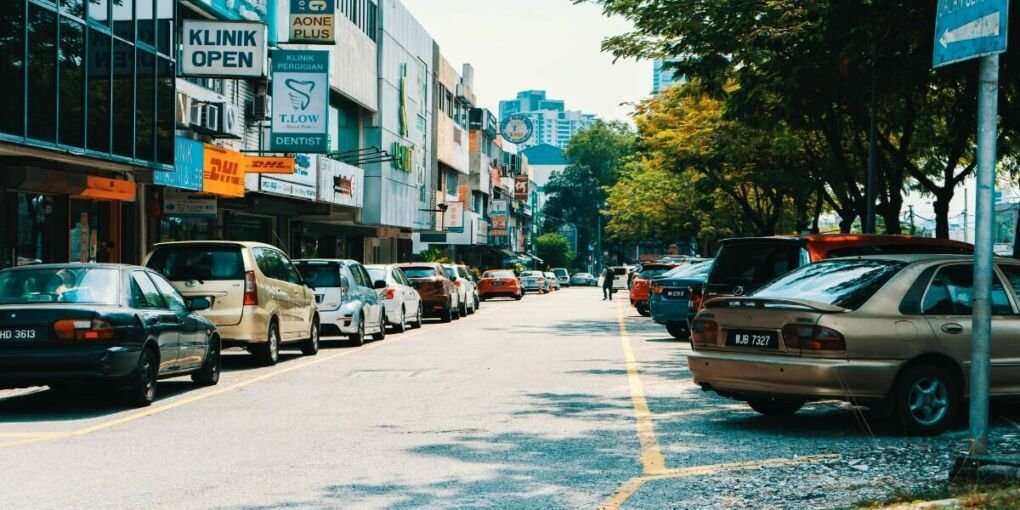 Cost of Living: $$$
Petaling Jaya is one of the few modern cities in the country. Retail is the city's biggest industry as it attracts some of the country's wealthiest spenders. Along with that are the luxury property developments that are happening within the city district. The public bus system is a reliable way to explore the city and visit the famous Sunway Lagoon.
Tip: Use the local transport to save on the cost of living.
Who Would Like to Live There: Wealthy Expats,  Groups
Pros:
Well-developed retail centers
Free public bus rides
Many options in grocery stores
Cons:
Petty crime is prevalent
Upcoming property developments are expensive
Developments are disrupting residential communities
10. Miri
  Best Place To Live for Solo Travelers
Cost of Living: $$$
Miri is a holiday resort city and a tourist favorite. A hike up Canda Hill will give you panoramic views over the city center. Residents visit the Handicraft center for the best local furniture from its skilled artisans. Miri is also famous for being the foundation of the petroleum industry in Malaysia. Nightlife lovers can watch the sunset while drinking their mimosas from the Miri Sky Bar and partying into the sunrise.
Tip: Purchase your furniture from local artisans for lower prices.
Who Would Like to Live There: Solo Travelers, Nightlife Lovers
Pros:
Beautiful views over the city
A solid nightlife scene
Great access to oil
Cons:
Traditional accommodation is hard to find
High prices for tourists
The airport only has domestic flights