Chile is one of the most stable nations in South America and has the second highest GDP per capita. It also has fantastic climates and beautiful landscapes to offer.
It's known as the earthquake capital of the world, and while locals might be used to it, it could be pretty hard to get used to. Additionally, most Chileans speak very little English and have a distinctive accent.
Chile has become increasingly popular with expats due to its variety of climates, affordable living, and friendly citizens. It also has a variety of lifestyle options – whether that's big-city living or lakeside relaxation.
Fear not, as we've developed a comprehensive list of the best places to live in this beautiful country.
Tip: Here are some more places to visit in South America.
Best Places to Live in Chile for…
Expats: Pucón
English Speakers: Santiago
Digital Nomads: Concepción
Solo Travelers: Iquique
Couples: Valparaíso
Groups: Vina del Mar
Top 10 Places to Live in Chile
1. Santiago
 Best Place to Live for English Speakers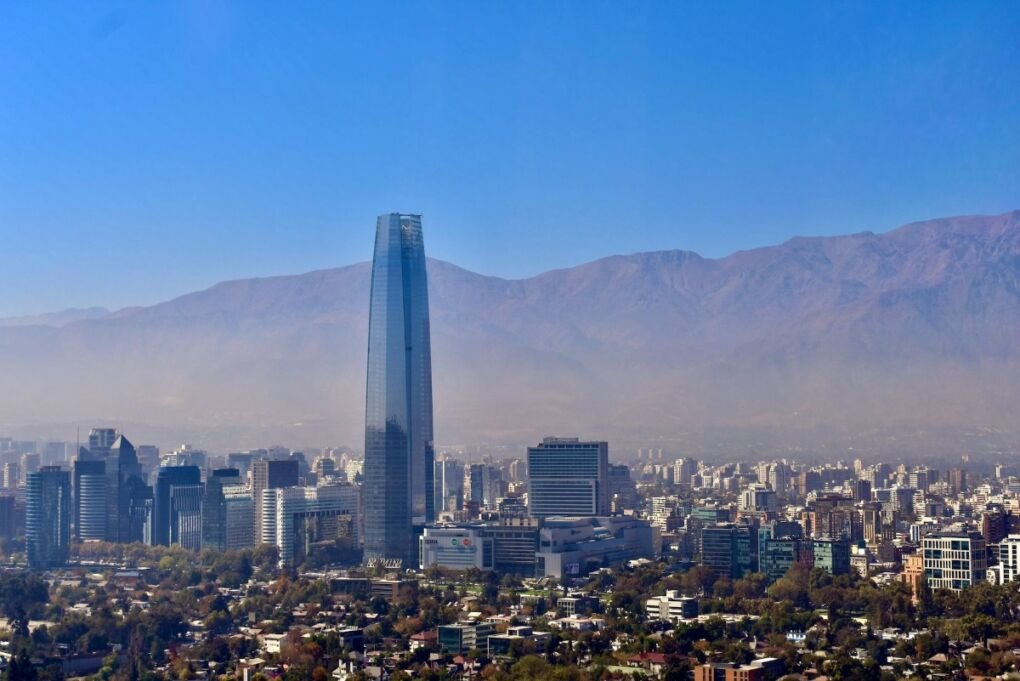 Cost of Living: $$$
Santiago is the capital of Chile. This is obvious through the cosmopolitan feel the city has. It's home to about 40% of Chileans, so it can feel crowded. However, this doesn't take away from the advantages of Santiago, as it has many cultural and culinary offerings.
Santiago is located an hour from Playa Negra and Playa Amarilla. It's also close to many hiking paths, with the picturesque Andes mountains range as the city's background. Consider Bellas Artes and Lastarria for a stylish area to live in or Providencia if you have a family.
Tip: Visit the Memory and Human Rights Museum, which commemorates the victims of Augusto Pinochet's dictatorship.
 Who Would Like to Live There: English Speakers, Expats & Families
Pros:
Lots of job opportunities
Fantastic amenities
Very central location
Cons:
Very expensive
Can be overcrowded
Air pollution and traffic can be bad
2. La Serena
Best Place to Live for Retirees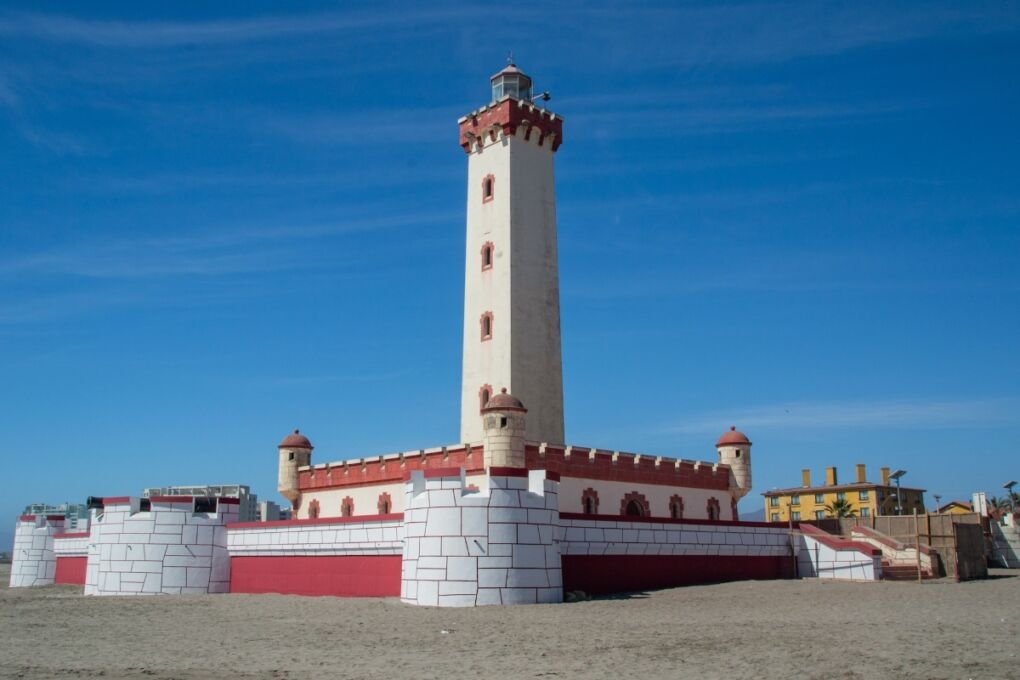 Cost of Living: $$
Take a six-hour drive from Santiago, and you'll find yourself in the city of La Serena. It's famous for its proximity to Valle del Elqui, which has the clearest skies in the southern hemisphere – so it's no surprise that astronomers come here to work. Additionally, the city has fantastic weather and offers slow-paced living. Visit the Mercado La Recova if you're a foodie or to immerse yourself in local life.
Tip: San Joaquin and Cerro Grande are fantastic neighborhoods to live in.
Who Would Like to Live There: Retirees & Working People
Pros:
One of fastest growing areas in Chile
Great job opportunities if in tourism or astronomy
Not as expensive
Cons:
Most citizens speak limited English
Infrastructure is lacking
Difficult to make friends
3. Antofagasta
Best Place to Live for Working People
Cost of Living: $$$
Antofagasta has a pretty temperate climate, with the ocean air balancing out the Atacama desert. It's a city that was built for miners – and this history is evident in the wealth of Antofagasta. It's got the highest GDP per capita in Chile.
Despite its wealth, many live in poverty, and crime remains to be an issue. However, a lot has been invested into development and is why it's such a favorable choice for living. For the safest living, consider the areas closest to the beach.
Tip: Visit the Hand of the Desert or the Huanchaca Ruins Museum to understand the history and geology of the region.
 Who Would Like to Live There: Working People & Families
Pros:
Similar appeal to Santiago, but less crowded
Fantastic weather
Great nightlife
Cons:
Very expensive
Crime is a problem
Healthcare is poor
4. Valparaíso
Best Place to Live for Couples
Cost of Living: $$
This city is Chile's cultural capital. It inspired Pablo Neruda's poetry, is a UNESCO World Heritage site, and is full of colorful buildings adorned with street art. This is a seaside city known for its fishing industry and for linking Chile to the Atlantic and Pacific Oceans. If you're looking to learn more, take a graffiti tour or visit La Sebastiana, where Pablo Neruda lived. Consider Cerro Alegre or Cerro Concepción for safe suburbs to live in.
Tip: In terms of transportation, you can use the funicular, buses, and a metro system that connects it to Vina del Mar.
 Who Would Like to Live There: Couples & Families
Pros:
Beautiful architecture
Lots of job opportunities
Full of culture
Cons:
High levels of poverty and crime
Lots of hills
Touristy in Summer
5. Viña del Mar
Best Place to Live for Groups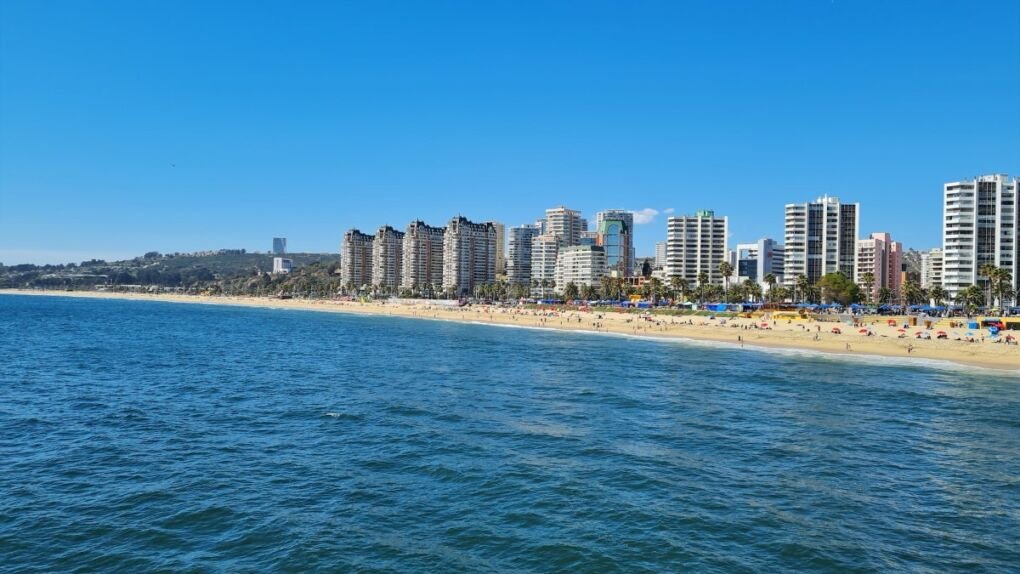 Cost of Living: $$$
Viña del Mar is Valparaíso's more expensive neighbor. It's considered safer and quieter than the latter, but there's still a fun-loving vibe. The city has beautiful beaches and modern architecture. And it's a vibrant place to be in summer, especially if you are in a group setting, as beach parties are not uncommon. For upper-middle class incomes, Población is a good choice. Choose the area between the 2nd Norte and 10th Norte for more affordable options.
Tip: The Artequin Museum is great for art lovers and has interactive workshops.
 Who Would Like to Live There: Groups & Expats
Pros:
One of the safer and tidier cities in Chile
Beautiful beaches
Fun city
Cons:
More expensive than other areas in this region
Crowded in the summer
Chilly most months
6. Pucón
Best Place to Live for Expats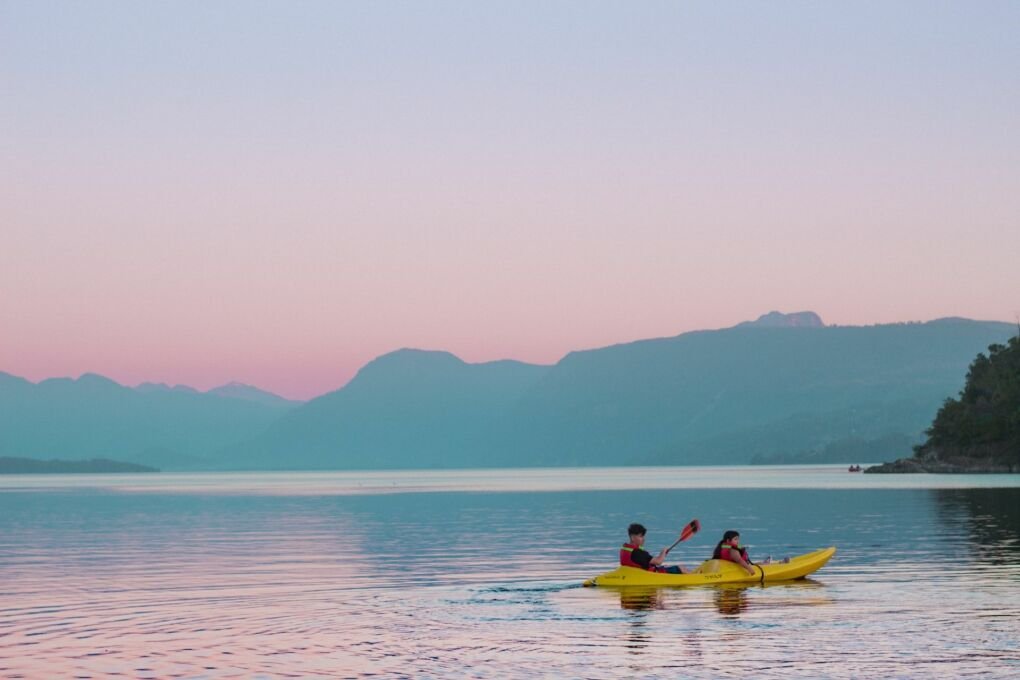 Cost of Living: $$
Pucón is located in the middle of the Lake District, on the shores of Lake Villarrica. It's a small town with a population of around 30000. Pucón is a great place for those working in the tourism industry, as it's full of activities – you'll never be bored here.
The city has all the benefits of other Chilean cities, such as restaurants, bars, and nightlife. There is also a robust expat community with many welcoming faces.
Tip: There's so much to do here, whether it's hiking Volcan Villarrica or taking a bath in the Los Pozoles hot springs.
 Who Would Like to Live There: Expats & Retirees
Pros:
Excellent quality of life
Good expat community
Fantastic for adventure seekers
Cons:
Lots of rain
More rural
Can be busy during tourist season and very quiet outside of it
7. Puerto Varas
 Best Place to Live for Nature Lovers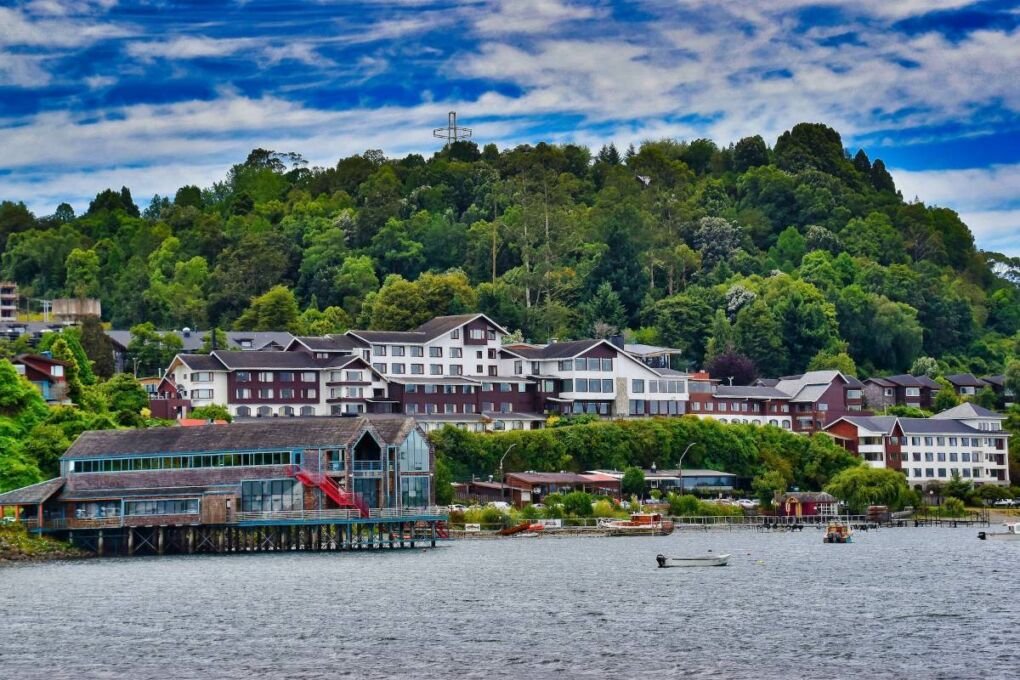 Cost of Living: $$
This town is located in the foreground of Volcan Osorno and on the shores of Chile's largest lake – Llanquihue. You'll see a lot of German and European influence in the architecture and cuisine of the town.
Puerto Varas offers a very relaxing and affordable way of living, and there's a variety of birdlife to enjoy. Base yourself just outside of the downtown area for a comfortable spot to live.
Tip: Visit the Alerce Andino National Park to see one of the oldest forests in the world.
 Who Would Like to Live There: Nature Lovers & Retirees
Pros:
Very safe with good law enforcement
Improving restaurants and bar scene
Laidback lake city
Cons:
Gets a little crowded in summer
Quite rural
Very rainy
8. Concepción
Best Place to Live for Digital Nomads
Cost of Living: $$
Concepción is one of Chile's most modern and eccentric cities. It has a mild climate year-round, which is one of its many advantages. The city has a strong manufacturing economy and is home to a few of Chile's finest universities – evident in the number of students. Transport systems are excellent – with buses, trains, and taxis being an easy way to get around. Concepción is also known as the capital of Chilean rock, so be sure to catch a concert.
For suburbs to base yourself in, look to Barrio Universitario or Callao for affordable options.
Tip: Visit Working House or SocialB for an excellent place to work.
 Who Would Like to Live There: Digital Nomads & Couples
Pros:
Loads of coworking spaces
Affordable cost of living
Vibrant nightlife and fun people
Cons:
Lots of earthquakes
Some areas have a drug problem
Winters can get rainy
9. Iquique
Best Place to Live for Solo Travelers
Cost of Living: $$
Iquique is full of culture and has a vibrant nightlife. Additionally, it has great beaches despite being close to the Andes. This is one of Chile's northern cities with a history of being a mining town. It's also known for its fishing industry, so make sure to try some Chilean sea bass. Lastly, if you love surfing, paragliding, or just being on the beach, you'll love it here.
When looking for apartments, consider Cavancha, as it's a very secure suburb to base yourself in.
Tip: Read here to learn how to stay safe when traveling alone.
 Who Would Like to Live There: Solo Travelers & Surfers
Pros:
Great beaches
More relaxed than most cities
Fairly walkable
Cons:
Some unsafe areas
Not many job opportunities
Can be noisy
10. Punta Arenas
Best Place to Live for Entrepreneurs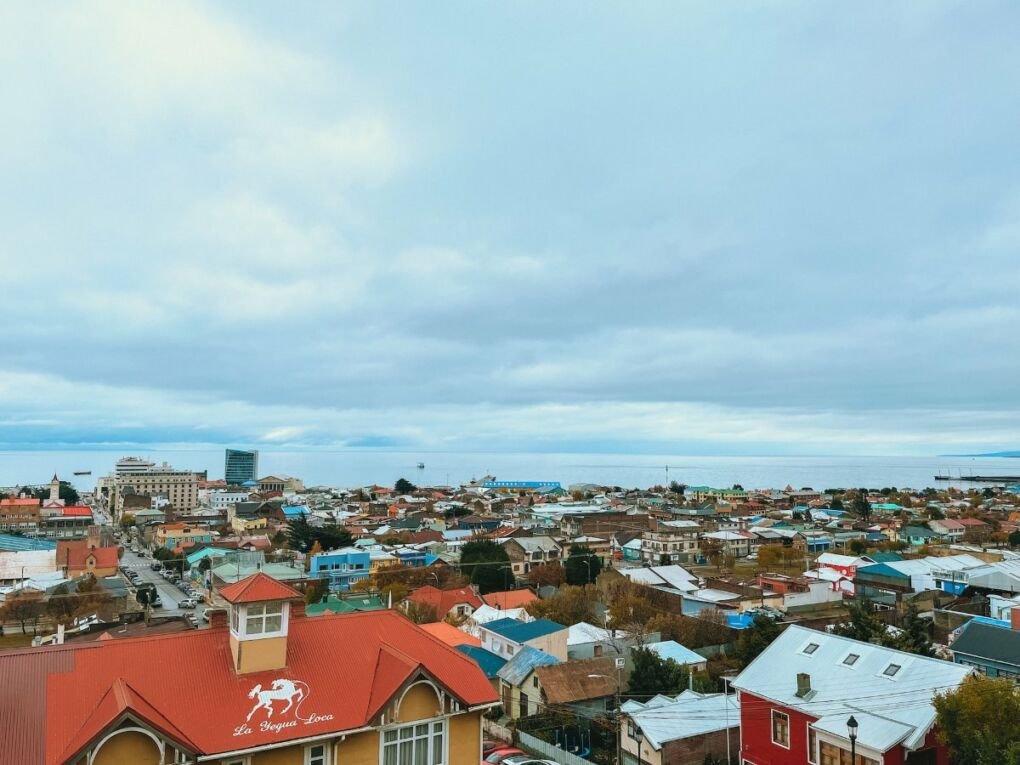 Cost of Living: $$
Punta Arenas is one of the most southern cities in the world. It features baroque architecture influenced by Spanish and Croatian colonizers. In the 19th century, it was used as a trading port and a fuelling stop for steamers. Nowadays, many cruises stop here, which is why tourism is quite a big industry for the city. If you are interested in starting a business and offering unique services or products, you may do well in Punta Arenas. Choose Plaza de Armas or Plaza Muñoz Gamero to live in a central point with easy access to all necessary amenities.
Tip: Take a two-hour boat journey to visit the Magellanic penguins at Isla Magdalena.
 Who Would Like to Live There: Entrepreneurs & Retirees
Pros:
Great place to start novelty business
One of two tax-free zones in Chile
Relaxed life here
Cons:
Very cold and strong winds
Can be very quiet and lonely
Very far from the rest of Chile