When people think about moving to Europe, few mention one of the most beautiful countries found in Eastern Europe. While Czech Republic is well-known for its love of beer, the country's ancient castles, historical architecture and beautiful scenery are often understated.
Apart from its most famous tourist attractions, Czechia's affordable standard of living, low crime rate and stable economy has turned some of its most frequent visitors into permanent residents. For those considering a move, let's take a look at the best places to live in the Czech Republic.
Read next: Best Places to Live In Poland
Best Places to Live in Czech Republic for…
Expats: Brno
English Speakers: Prague
Digital Nomads: Olomouc
Solo Travelers: Cesky Krumlov
Couples: Karlovy Vary
Groups: Ceske Budejovice
Top 10 Places to Live in Czech Republic
1. Prague
  Best Place To Live For English Speakers
Cost of Living: $$$
Prague is the capital of Czech Republic and one of the major cities in Europe. It's an architect lover's dream, with cobblestone roads surrounding Romanesque structures and Gothic towers. The cultural diversity is reflected in its entertainment spots. Those who prefer a laid-back vibe can visit traditional cafes found in the City district, to enjoy some world-class coffee.
Tip: Public transport is your best friend.
Who Would Like to Live There: English Speakers, Expats
Pros:
Great public transport system
Wide range of social activities
Good healthcare system
Cons:
High cost of living
Filled with tourists
Scams are prevalent for newcomers
2. Brno
  Best Place for Expats
Cost of Living: $$$
Although not well-known, Brno is the second largest city in Czechia. This city is ideal for nature lovers, as it's filled with lush greenery and functional parks that provide a quiet escape from the daily stresses of life. There are 13 universities located in Brno, making it Czechia's student capital with people coming from all over the world to obtain world-class tertiary certifications.
Tip: Visit Villa Tugendhat, a UNESCO World Heritage Site.
Who Would Like to Live There: Expats, Solo travelers 
Pros:
Accessible to different parts of Czechia
Nature-friendly
Quiet and intimate
Cons:
Rising cost of living
Difficult to get reasonably-priced accommodation
May be a bit boring for nightlife lovers
3. Ostrava
  Best Place for Solo Travelers and Digital Nomads
Cost of Living: $$$
Ostrava is mostly known for its rich industrial history, with remnants of its coal mining age still visible in places like Vitkovice. Its close proximity to the Polish and Slovak borders allows hikers and adventurers to enjoy exploring the Jeseniky mountains. Those who enjoy sports can visit the Ostrava Open to watch the best female tennis players in the world.
Tip: Acquaint yourself with the railway stations.
Who Would Like to Live There: Solo Travelers, Digital Nomads
Pros:
Transport hub
Consistent climate
Fun water parks
Cons:
Air pollution
Possible health hazards
May not be ideal for families
4. Plzen
  Best Place for Groups and Expats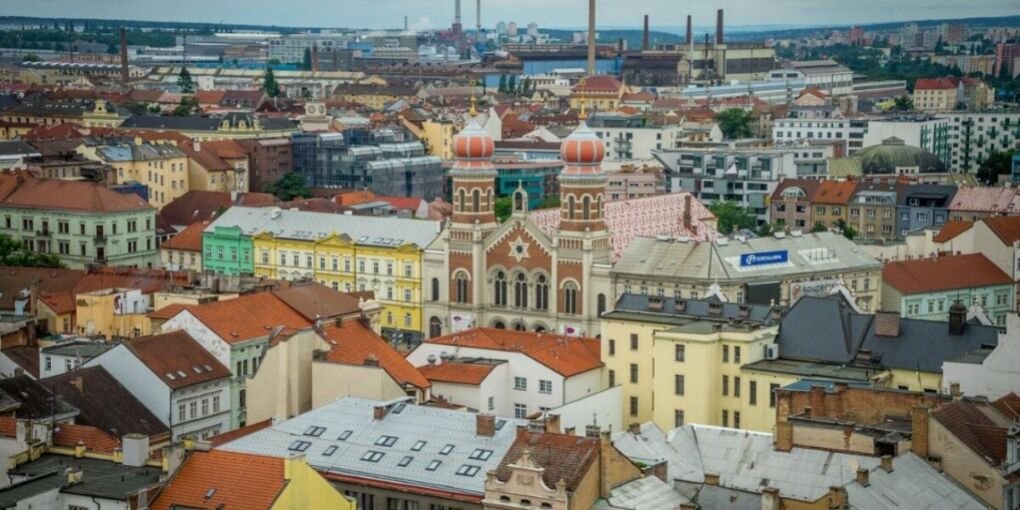 Cost of Living: $$
Located west of the capital, Plzen is the fourth largest city in the Czech Republic. In some parts of the world, this city is regarded as the world's beer capital, with the first pilsner being produced in 1842. There are also many traditional churches, with St. Bartholomew's cathedral being a tourist's favorite for its historical architecture and size.
Tip: Visit the world-famous Pilsner Urquell Brewery.
Who Would Like to Live There: Groups, Expats
Pros:
Large supply of quality beer
An industrial hub of the Czechia Economy
Suitable working environment
Cons:
Relatively high cost of living
Accommodation is more expensive for foreigners
Difficult to get a drivers licence
5. Karlovy Vary
  Best Place for Couples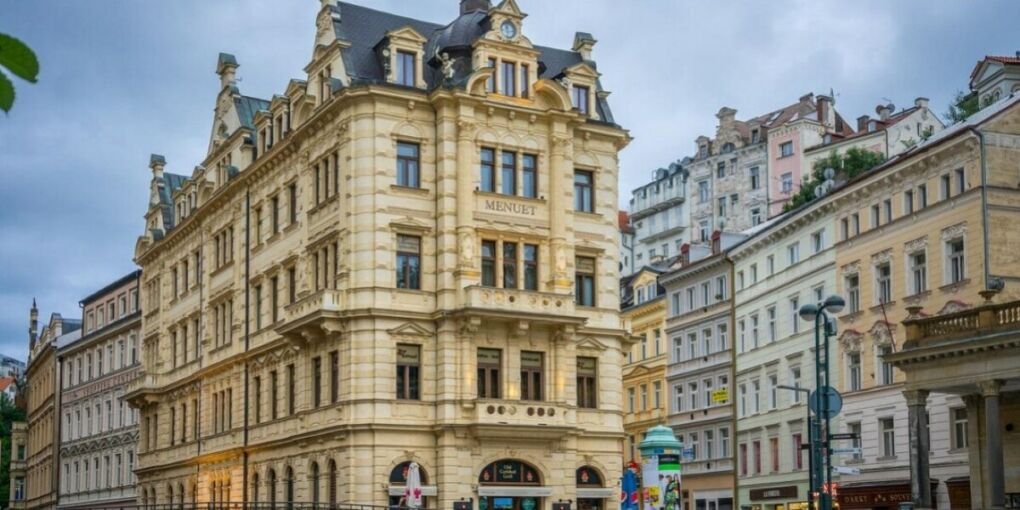 Cost of Living: $$
Karlovy Vary is known as the biggest spa town you can find in the country. The environment is tailored for tranquility, making their spa resorts a popular stop for tourists. A further bonus is Karlovy Vary's Annual International Film festival that attracts some of Hollywood's biggest stars.
Tip: Enjoy the world-class spa treatments
Who Would Like to Live There: Couples
Pros:
Large supply of quality beer
Relaxing atmosphere
Exposure to the best films in the world
Cons:
Spa treats are expensive
May not be ideal for traditional businesses
Too relaxing for nightlife lovers
6. Liberec
  Best Place for Adventurers
Cost of Living: $
Found in the northern region of Czech Republic, Liberec is synonymous with the award-winning Jested Tower. The beautiful mountainous slopes turn into ideal skiing and snowboarding locations in the wintertime. It is also one of the most affordable cities to live in.
Tip:  Bring your skiing equipment during winter to enjoy the slopes.
Who Would Like to Live There: Solo Travellers, Digital Nomads
Pros:
Experience an architectural phenomenon in the Jested Tower
Hybrid adventure activities
Get to watch local football club FC Slovan Liberec
Cons:
Fewer cultural activities compared to other cities
Not ideal for those who are homebodies
Unpredictable weather
7. Ceske Budejovice
  Best Place for Groups
Cost of Living: $$
Ceske Budejovice is another city with a prestigious beer history. Locals always take the opportunity to tour the Budweiser Budvar brewery for free beer and an interesting history lesson. One of the city's main attractions is the Black Tower, a 16th-century building that gives you panoramic views. Even with its nightlife, the city is fairly quiet, making it a perfect environment to wind down after work.
Tip: Climb The Black Tower to get a scenic view of the city.
Who Would Like to Live There: Groups, Families
Pros:
Great cafe culture
Rivers for water-based activities
Good local bistros for quick meals
Cons:
A lot of bureaucracy related to administrative aspects
May not be the friendliest place
Very cold winter
8. Trebon
  Best Place for Families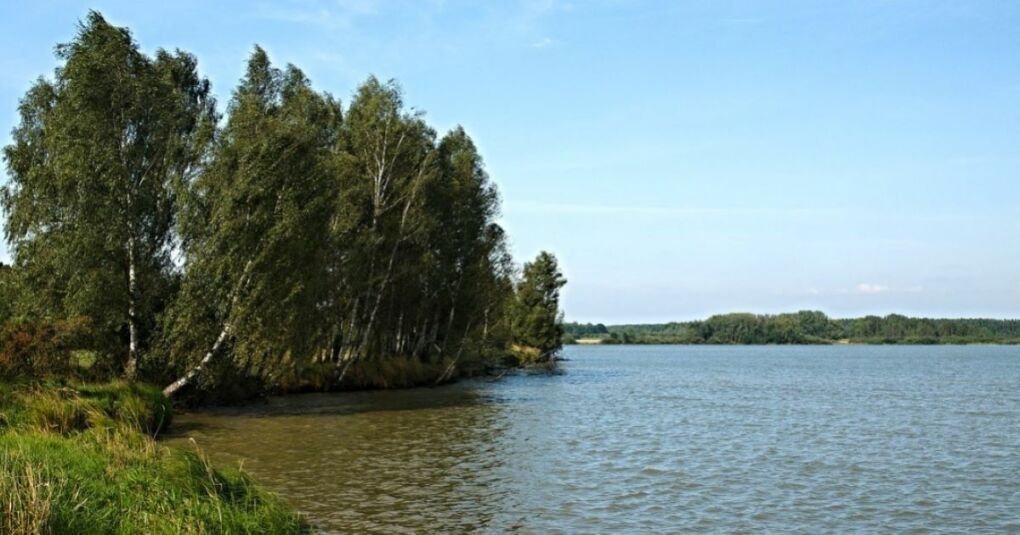 Cost of Living: $
Trebon is a small town found in South Bohemia. Known as a fishing town, it's filled with lakes and ponds that promote its extensive fishing history. The large bodies of water are also used by the local spas and wellness centers to offer relaxing treatments. While it is definitely not the only spa town, it is one that you can enjoy without the presence of celebrities and media attention.
Tip: Go fishing in the famous Trebon ponds.
Who Would Like to Live There: Families, Groups
Pros:
Learning how to fish
Visiting the local spa to relax
Many different water-based activities
Cons:
Most of the economy is dependent on tourism
Lack of variety in businesses
English is not widely spoken
9. Olomouc
  Best Place for Students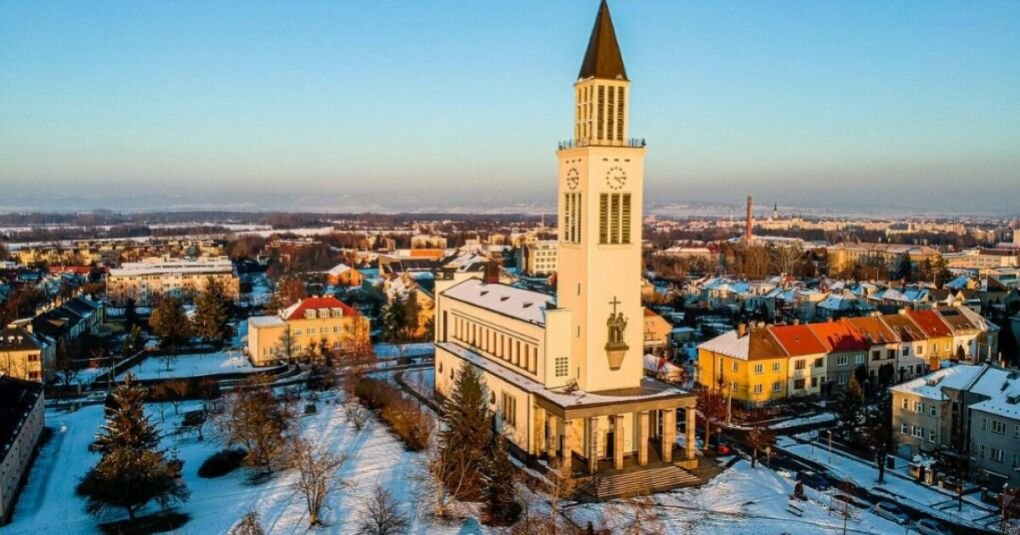 Cost of Living: $$
Olomouc is the second largest student city found in the Czech Republic. The University of Olomouc attracts students from all around Europe, making it ideal for young people who want to to focus on their studies while still enjoying the nightlife that the city has to offer. Finding accommodation is not a challenge as apartments are fairly priced and cheaper compared to surrounding cities.
Tip: Wake up in the morning to meditate in the Holy Trinity Column.
Who Would Like to Live There: Digital Nomads, Solo Travelers, Students
Pros:
Affordable standard of living
Accommodation is easy to find
Great mix of different cultures
Cons:
University is only open seasonally
Summertime is less busy
Difficult introduction to Czechia
10. Cesky Krumlov
  Best Place for Solo Travelers
Cost of Living: $$
Cesky Krumlov is a town that hasn't left its medieval times. With a population of approximately 13,000, visitors can explore the legendary Old Town center with a simple Sunday stroll. Even for its small size, Cesky is packed with fun activities such as fencing, festivals, cafes and art. Music lovers get to watch world-class talent through the International Music Festival Cesky Krumlov.
Tip: Take precautions to ensure that you're safe when traveling solo.
Who Would Like to Live There: Solo Travelers
Pros:
Activities are in close proximity
Can explore the town through walking
The center of cultural activity
Cons:
Too small for families to live in
Lack of modern living
May be too clustered and dense