Egypt is one of the most prosperous civilizations, with its history dating back to the 4th millennium BCE. Over time, remnants of their advanced history have become tourist attractions. Places such as the Pyramids and Sphinx have been the hallmark of their pioneering history and points of marvel for architects.
Egypt has now transformed into a modern country that embraces its cultural heritage. Tourists have fallen in love with the contrast between the modernity of Cairo skyscrapers and the vast Egyptian desert; some have chosen to call it home. An emerging economy and a low cost of living are one of the many factors that make Egypt one of the best places to live.
Read more: Best Places to Live In Israel
Best Places to Live in Egypt for…
English Speakers:

Alexandria
Top 10 Places to Live in Egypt
1. Cairo
Best Place for Expats
Cost of Living: $$$
Founded in 969 CE, Cairo is Africa's third most populous city and one of the oldest in civilization. Consequently, it is a bustling city with an expansive public transport system that allows you to travel anywhere easily. It also has a world-class healthcare system that is accessible to the public. Despite a conservative culture, Cairo offers a diverse nightlife with traditional clubs and restaurants in Zamalek.
Tip: Download the Careem App to navigate your way around the city
Who Would Like to Live There: Expats, English Speakers
Pros:
Close to Cairo International Airport

Many economic opportunities

Easy to get accommodation
Cons:
Lots of traffic

Highly polluted area

Difficult to obtain a license
2. Giza
Best Place for Explorers
Cost of Living: $$$
The city of Giza is most famous for being the home of the Pyramids and Sphinx. The Pyramid complex welcomes millions of tourists annually, with the city focusing its economy on building around this world heritage site. If you're not viewing the pyramids, choose a cruise on the Nile river to enjoy the scenic views. Giza is also home to the internationally accredited Cairo University and numerous educational institutions.
Tip: Visit the Pyramids of Giza during winter for a more pleasurable experience
Who Would Like to Live There: Explorers, Solo Travelers
Pros:
Great sightseeing opportunities

Visiting the first zoo in Africa

High-quality education
Cons:
Many scam artists to avoid

Prices are hiked for foreigners

Locals may not be welcoming
3. Alexandria
Best Place for English Speakers
Cost of Living: $$$
Alexandria is an ancient city named after Greek ruler Alexander The Great. The Greek influence can be seen in the Hellenic-style architecture of local monuments, like the Alexandria Opera House and Montaza Palace. It's a diverse community that is home to foreign cultures. After a long week, the beautiful coastline of Montaza beach is a welcome relief to modern city living.
Tip: Visit the Bibliotheca Alexandrina to learn about the in-depth history of Egypt
Who Would Like to Live There: English speakers, Groups, Expats
Pros:
Exposure to different cultures

Small expat community

Architectural anomaly
Cons:
The decline of the Greek community over the years

Cold and unpredictable weather

Faulty drainage may lead to sporadic flooding
4. Ismailia
Best Place for Families
Cost of Living: $
Ismailia is a relatively new city located on the bank of the Suez Canal. The lush greenery and open parks provide a perfect opportunity for family activities. Recent residential developments have seen new hotels and holiday resorts built along the Canal. However, its clean appearance and beautiful organization make it a perfect location for families to settle.
Tip: Get accommodation along the coastline
Who Would Like to Live There: Families, Digital Nomads
Pros:
A quiet city that is not crowded

Spotless appearance

Well-organized with everything essential close by
Cons:
It can be too quiet at times

Little to no history

Difficult to get a job
5. Hurghada
Best Place for Digital Nomads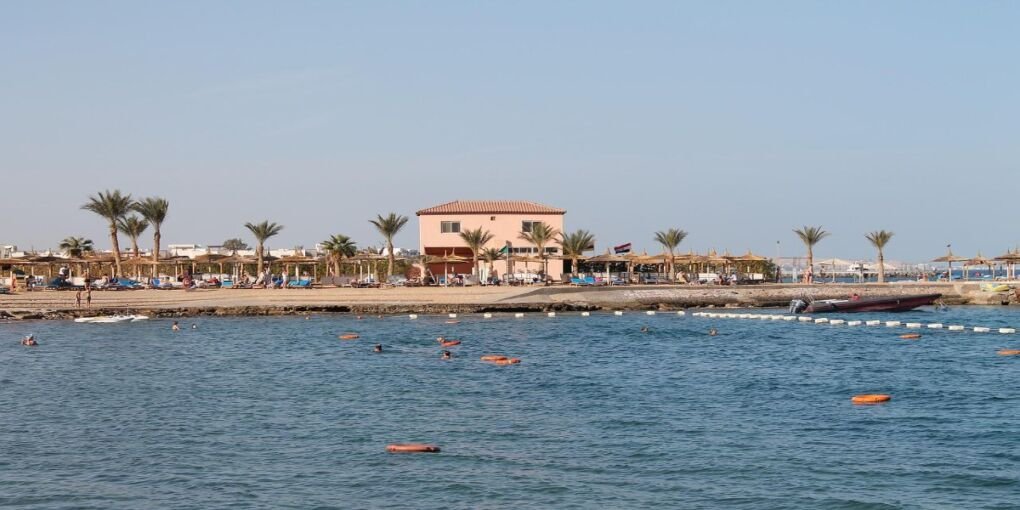 Cost of Living: $$
Hurghada is a port city that has become one of the prime tourist attractions in Egypt for a good reason. Historically a fishing village, Hurghada is home to beach resorts that offer a lively nightlife, as well as water activities such as scuba diving, kitesurfing, and windsurfing. Neighborhoods like El Kawsar are occupied by wealthy residents looking for safety and convenience.
Tip: Take a scuba diving lesson
Who Would Like to Live There: Digital nomads, Expats
Pros:
Safe and clean neighborhoods

Great city for Russians to settle

Excellent summer and warm winter
Cons:
Prices may increase during tourist seasons

Resorts don't have many offerings

New arrivals will need to ask for assistance
6. Sharm El Sheik
Best Place for Groups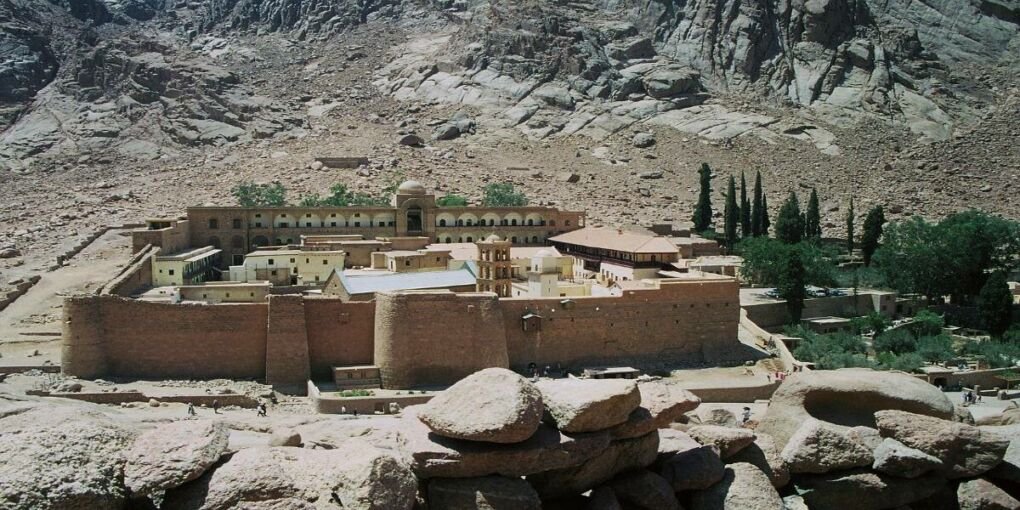 Cost of Living: $
Commonly referred to as "Sharm", Sharm El Sheik is a small coastal city with rich marine life and internationally recognized diving resorts. Local bars and restaurants provide respite from the crowded beaches. Nature lovers have the opportunity to hike the pilgrimage site of Mount Sinai and explore the colored canyon of the peninsula.
Tip: Go with an experienced guide when hiking Mount Sinai
Who Would Like to Live There: Groups, Adventurers
Pros:
Learning how to dive

Hiking trails for adventurers

Many local shops
Cons:
Bargaining is a culture

Petty crime occurs often

Lack of industries outside of tourism
7. Luxor
Best Place for History Lovers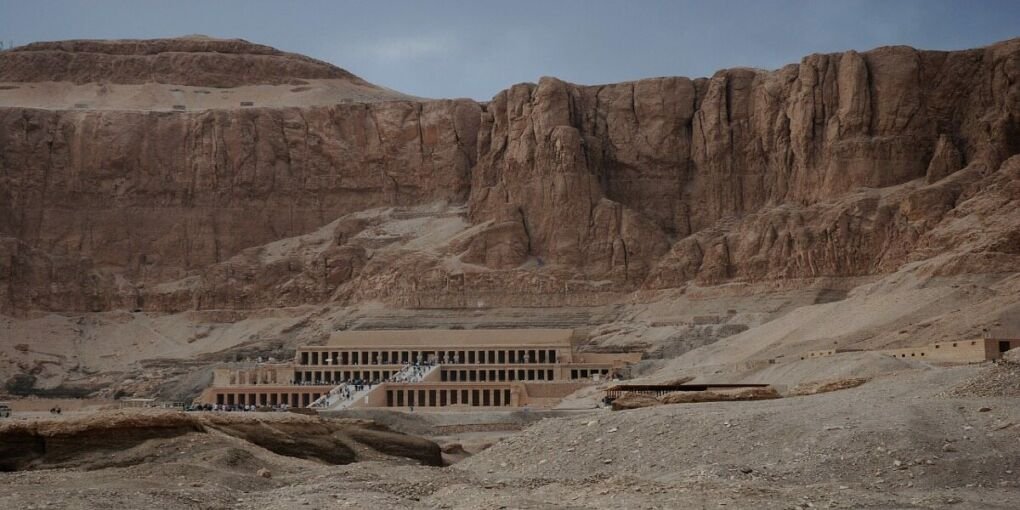 Cost of Living: $
Luxor is a historical city found on the banks of the Nile river. Formerly the capital of ancient Egypt, it is now known for its open-air museum displaying monuments and civilizations that lived in the time of ancient Egypt. While there is no modern form of entertainment, residents frequently ferry passengers for a cruise on the Nile. Local marketplaces provide fresh seafood and vegetables. Luxor is a throwback to peaceful agricultural living.
Tip: Learn how to carry cash with you
Who Would Like to Live There: History lovers, Old souls
Pros:
Healthy and organic fruits and vegetables sold on the cheap

An educational experience in Egyptian history

Throwback to pre-modern living
Cons:
Lack of modern entertainment

Poor network and connection

Local schools have a poor reputation
8. Mansoura
Best Place for Solo Travelers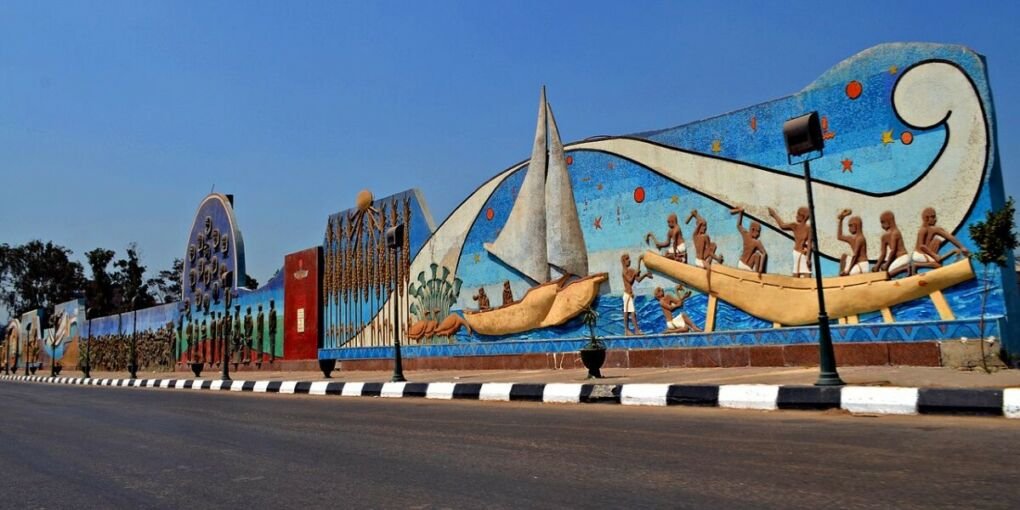 Cost of Living: $$
Mansoura—meaning victorious in Arabic—is one of the few inland cities in Egypt. The metropolitan area has a busy road network with affordable taxis that take you to any local destination. There's no shortage of local supermarkets, making your grocery shopping easier. If you're feeling homesick, there are a few fast food restaurants (KFC, Pizza Hut) to remind you of home.
Tip: Buy a ticket to watch local soccer team El Mansoura SC
Who Would Like to Live There: Solo Travelers, Expats
Pros:
Taxis are readily available

Home to the second-best university in Egypt

A few places that are familiar to expats
Cons:
Very conservative culture

Excessive alcohol consumption is frowned upon

Poor driving by the locals
9. Damietta
Best Place for Job Seekers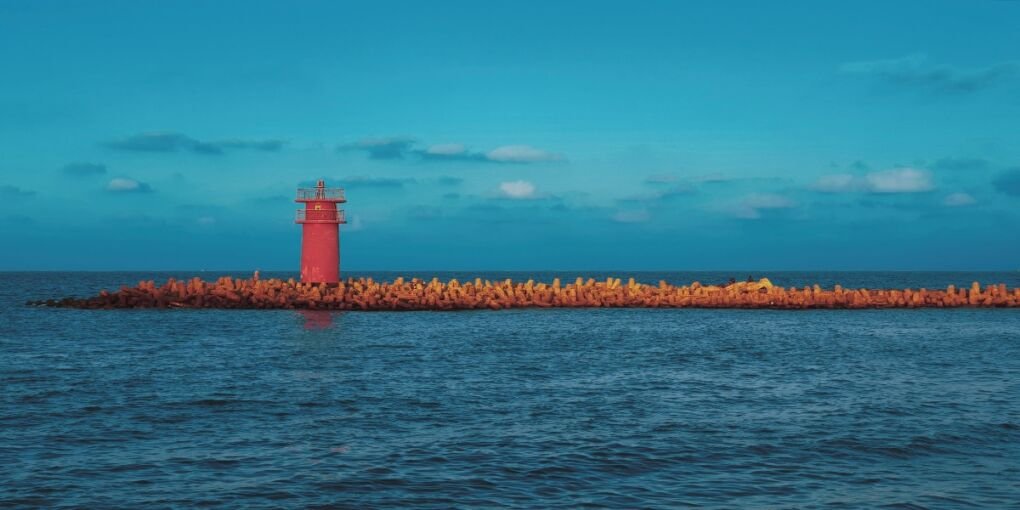 Cost of Living: $
Damietta is another port city, known more for its industrious culture. Master craftsman have been able to turn their furniture businesses into international businesses that export to different parts of the world. You'll visit the port and witness the budding logistics industry. As a break from the hardworking culture, you can see the local islands and resorts to unwind.
Tip: Purchase a local furniture piece
Who Would Like to Live There: Tradesmen, Solo Travelers
Pros:
High-quality furniture available to buy

The logistics industry is ideal for commerce businesses

Many job opportunities
Cons:
The local economy is labor intensive

Child labor may be existent

English is not widely spoken
10. El Gouna
Best Place for Couples
Cost of Living: $$$
Known as a tourist favorite, El Gouna is a beach resort city offering excellent opportunities for permanent living. With many restaurants, there's diverse cuisine to satisfy any palate. Most hotels provide high-speed internet to always stay connected and informed. Local tennis clubs and golf courses are the perfect way to socialize and build rapport with the local community. When the sun goes down, bars are frequented by those who love their dancing.
Tip: Explore the international cuisine on offer
Who Would Like to Live There: Couples, English expats
Pros:
Variety of sporting activities

Growing tourist destination

Good internet service providers
Cons:
Accommodation is pricey

Low-quality healthcare

It may be too relaxed for a working environment