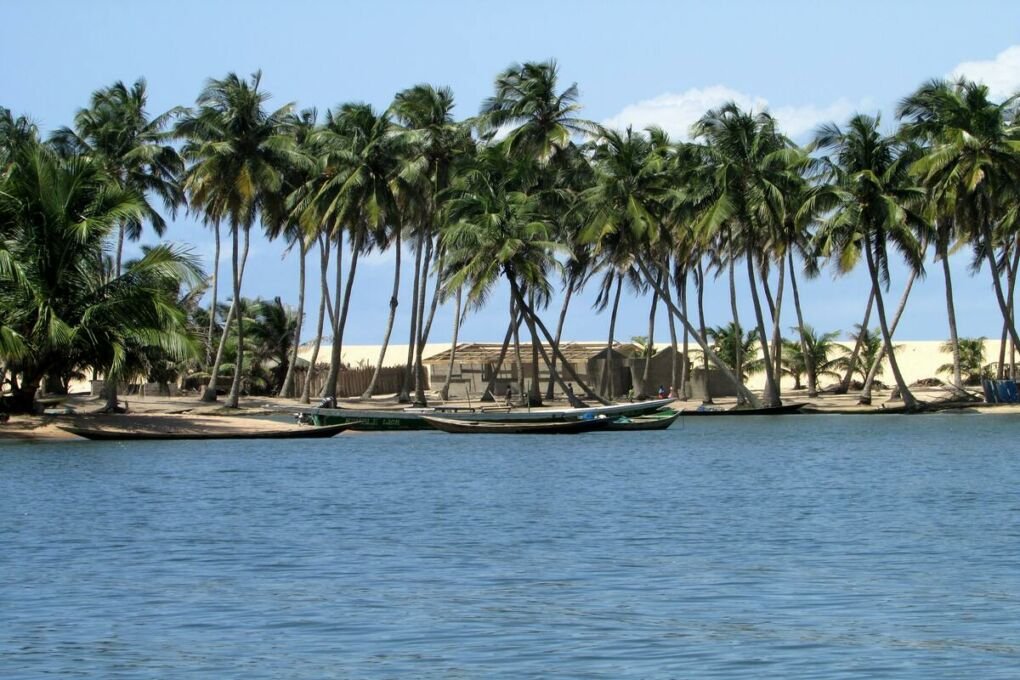 Although shrouded in misconceptions, the African continent is an excellent place to consider moving to. The different regions offer varying experiences, each with their own unique culture and atmosphere.
Ghana, in particular, is arguably a supreme destination in the continent. The country is popular for its tropical ambiance, vibrant culture, and rich history. Ghana also has an emerging world-class economy and picturesque natural landscapes for your ultimate viewing pleasure.
If you're considering moving to Ghana, or are simply planning a visit, here are the best cities.
Tip: Find out everything you need to know about getting an African Union Passport with this handy guide.
Best Places to Live in Ghana for…
Expats: Kumasi
English Speakers: Accra
Digital Nomads: Cape Coast
Solo Travelers: Tamale
Couples: Koforidua
Groups: Aburi
Top 10 Places to Live in Ghana
1. Accra
Best Place to Live for English Speakers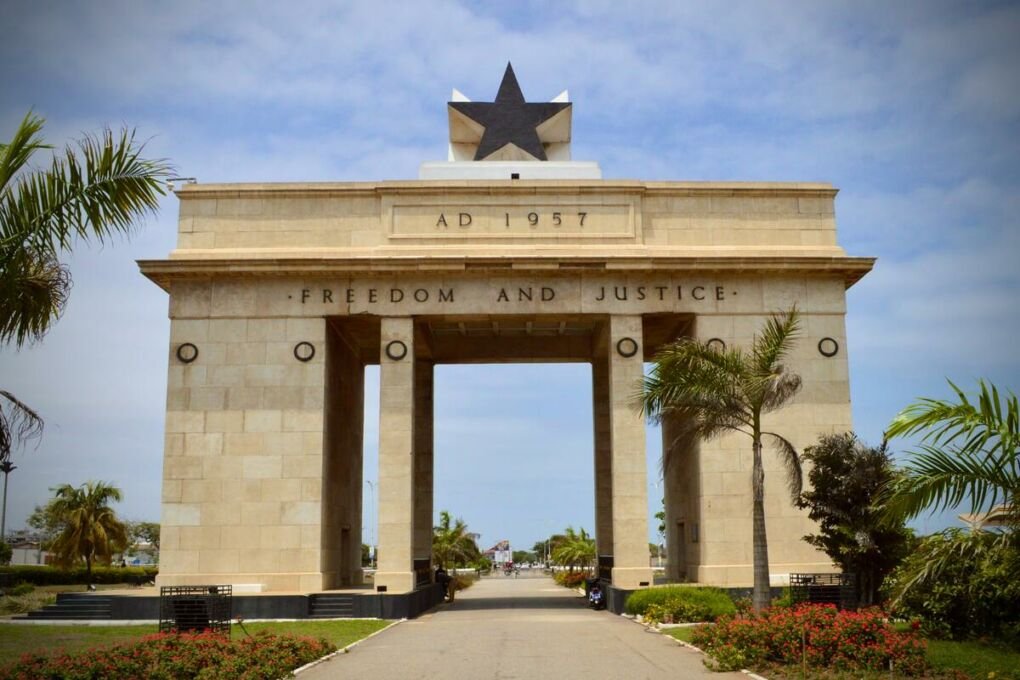 Cost of Living: $$$
Accra is Ghana's capital city which boasts the colourful Makola Market, scenic seaside spots (Labadi and Kokrobite Beach), and an exhilarating nightlife. In Accra, you work hard and play even harder, which is perfect for young professionals.
The cosmopolitan city also boasts an emerging digital market in West Africa making it a great place to start an online business. Accra also has excellent real-estate in upmarket residential areas.
If you're looking for a fast-paced modern city experience, Accra is the perfect place for you.
Tip: Visit the iconic Villiago for a breathtaking 360-degree view of Accra.
Who Would Like to Live There: English speakers, Expats and Digital Nomads
Pros:
Predominantly-English speaking population
A vibrant nightlife
LGBTQ+ friendly
Cons:
Incredibly crowded.
Highly competitive job market
High cost of living
2. Tema
Best Place to Live for Solo Travelers
Cost of Living: $$
Located 25 miles east of the capital city, Tema is known colloquially as the "Harbour City" – an ode to Ghana's largest sea port.
The city's metropolis was designed by award-winning Ghanaian urban planner, Theodore S. Clark, so you can expect a variety of intriguing architectural sites. The city is more casual and laid back with a significantly smaller population compared to Accra. This is great if you're thinking of a tranquil solo trip.
Tip: Visit the Tema Harbour for some delicious Ghananian seafood.
Who Would Like to Live There: Expats, Digital Nomads and Solo Travelers
Pros:
Close to the capital
The beaches are exquisite
The city is not too crowded
Cons:
Floods are a common occurrence in June
Common transportation problems
City parking is expensive
3. Cape Coast
Best Place to Live for Digital Nomads
Cost of Living: $
One of the most picturesque cities in Ghana, Cape Coast is the capital of the southern region of the country. Surrounded by the Gulf of Guinea, it is a popular fishing spot for locals.
The town's ash-white buildings are a UNESCO World Heritage Site. With sandy beaches and clear blue waters, the Cape Coast's beaches attract tourists from all over the world. The city also has an inspiring history going all the way back to the Atlantic slave trade.
Tip: Make your way to the Cape Coast Castle and explore the majestic relics of the slave trade.
Who Would Like to Live There: Groups
Pros:
Large international community
Variety of tourist attractions
Laden with historical sites
Cons:
Commuting in town is pretty expensive
Property prices are quite pricey
The winds are incredibly harsh in the summer
4. Kumasi
Best Place to Live for Creatives
Cost of Living: $$
Kumasi is a haven for nature enthusiasts and tourists. If you're seeking to be surrounded by ecological splendour, Kumasi is a must-have destination on your travel list.
Appropriately called "The Garden City of West Africa", the city is situated in Ghana's lush rain forest region. Equally impressive is the city's historical offerings which are sure to satiate your appetite for West African culture.
Tip: Have a look at the Manhayia Palace Museum for an insightful cultural deep-dive.
Who Would Like to Live There: Families, nature lovers and artists
Pros:
Greenest city in Ghana
A variety of museums, art galleries and exhibitions
The city is historically rich
Cons:
May be boring for the socialite
Summers are hot and humid
Hostile towards the LGBTQ+ community
5. Aburi
Best Place to Live for Groups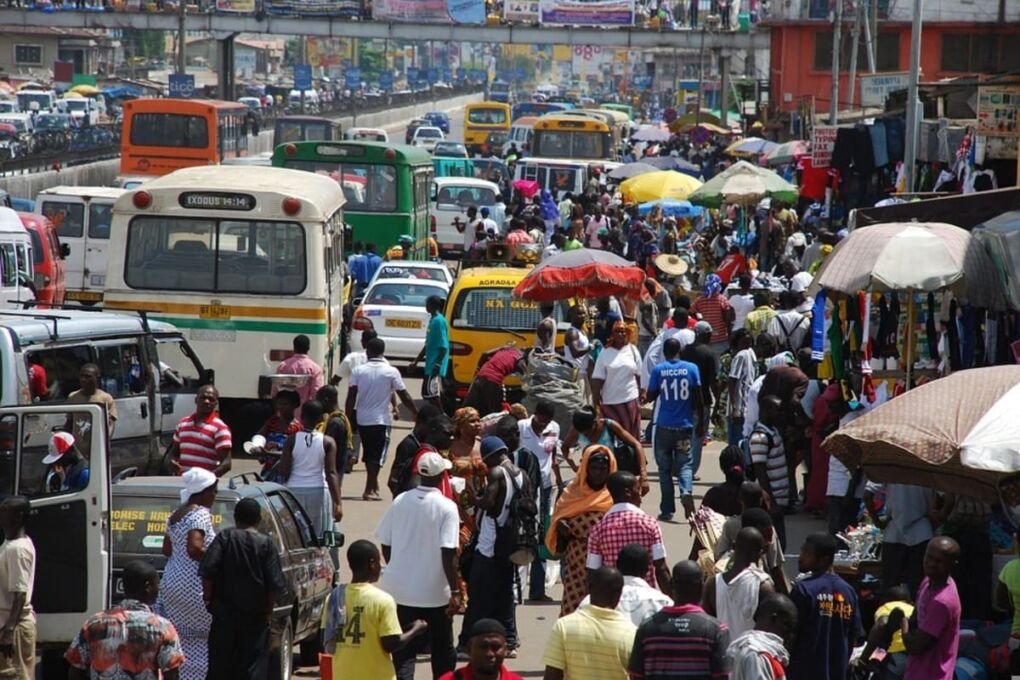 Cost of Living: $
Nestled in the Akwapim-Togo Mountain Range, Aburi is a sparsely populated small town in the Eastern region of southern Ghana. Aburi is quite popular among tourists who appreciate the town's modest size and scenic landscape.
As a cultural hallmark, native Africans from all over the world flock to the Odwira festival in September and October. This time of the year is an exciting cultural experience. Adventure-seekers will also enjoy the town's quad biking adventure centre and the locals' zest for life.
Tip: For a peek at one of the rarest collections of plants, check out the luscious Aburi Botanical Garden.
Who Would Like to Live There: Solo Travelers and Groups
Pros:
The small town is sparsely populated
Great for adrenaline-rush seekers
The locals are very friendly and welcoming
Cons:
May not be modern enough for travelers seeking a contemporary lifestyle
Alternative transport, such cycling, is a norm
September-October usually see larger tourist numbers
6. Tamale
Best Place to Live for Solo Travelers
Cost of Living: $
Situated in the most fertile region in the north of Ghana, Tamale is the prime destination to discover where city life meets nature. The city is the third largest in Ghana, but nevertheless has hidden gems that showcase the wildlife at its prime.
Tamale is home to a variety of safari parks containing elephants, lions, antelopes, baboos and rare birds. The city has strong cultural Muslim ties evident in the architecture and the population, too.
Tip: Tamale is Ghana's food district, so challenge yourself to some mouth-watering West African cuisines, like some classic jollof rice, guinea fowl or drinks made from baobab.
Who Would Like to Live There: Solo Travelers, Groups, Expats
Pros:
Cheap and accessible accommodation
Fantastic job opportunities
Cleanest city in Ghana
Cons
Gets extremely hot year round
Public transport is a challenge
Traffic is an emerging problem
7. Koforidua
Best Place to Live for Couples
Cost of Living: $
Known locally as K-dua or K City, Korofidua is a modest city with a big personality. Neatly tucked in the eastern region of south Ghana, Korofidua should not be dismissed. Popular amongst the professional class, Korifidua boasts an inexpensive contemporary experience compared to the other large cities.
The city is perfect for exciting dates downtown or a lively night out with your significant other. Outside the city, Korofidua's waterfalls are a must–see. Akaa Falls, Boti Falls, and the Umbrella Rock are magnificent tranquill spots if you'd like a break from the inner city.
Tip: Check out Korofidua Central Market for fresh ingredients. You'll also find affordable accommodation nearby.
Who Would Like to Live There: Couples and Groups
Pros:
No flooding
Relaxed traffic
Affordable hotels and restaurants
Cons
Gets extremely hot all year round
City parking is pricey
Public transport is a hassle
8. Kokrobite
Best Place to Live for Holiday Makers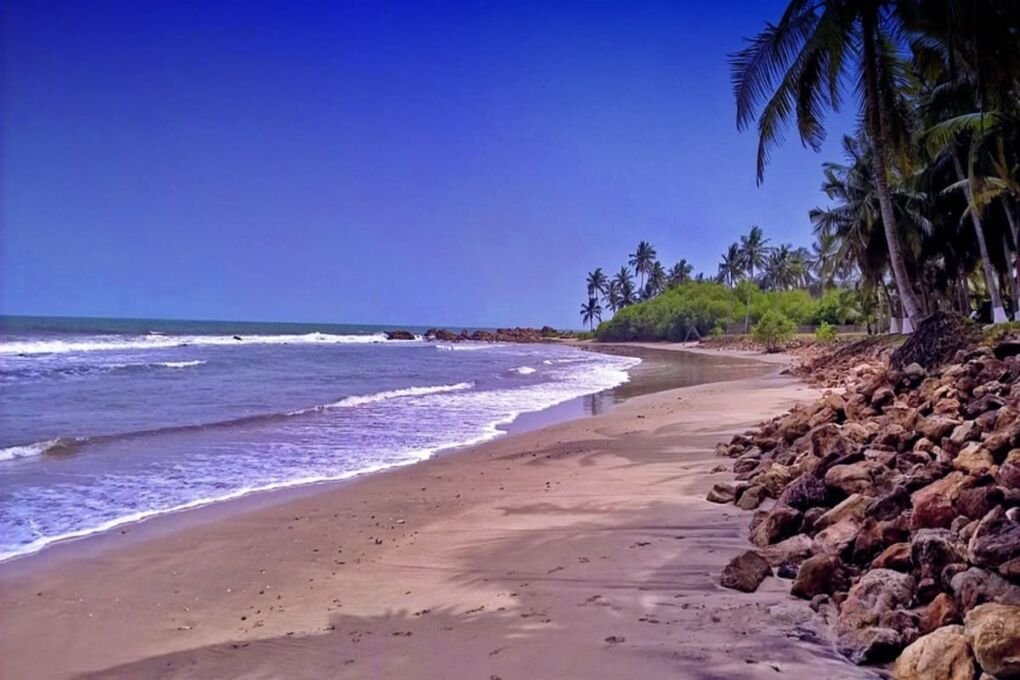 Cost of Living: $
With an idyllic tropical ambience, Kokrobite is perfect for holiday makers. Situated along the Atlantic coast, the Ghananian town is popular for its traditional fishing, lush-green trees and oceanic waters.
Laden with beach resorts and beach clubs, the city promises a thrilling sea-side experience. You'll find water sport activities such as diving, kayaking, snorkelling, and kitesurfing. The locals are incredibly friendly and welcoming. The local seafood tastes divine too.
Tip: Grab a bike and cycle through town to experience the city's picturesque landscape.
Who Would Like to Live There: Groups, Expats, Solo Travelers
Pros:
Plenty of exotic foods to try
The locals are approachable
Warm weather all year round
Cons
Places are often fully-booked
Poor roads
Unless at a tourist-friendly establishment, WiFi may be a problem
9. Akosombo
Best Place to Live for Families
Cost of Living: $$$
Akosombo is a small town in Ghana's Eastern region. The town's majestic landscape makes it the perfect destination for some down-time with family. Away from the hustle and bustle of the city, Akasombo boasts the scenic Akosombo Dam.
The town features many scenic views such as the picturesque Lake Volta. If you're up for some cultural immersion, the traditional drum and kente makers can teach you how to play traditional drums and other indigenous instruments.
Tip: For a break for your bank, the Asikuma Junction provides the most affordable cultural experience in Akosombo.
Who Would Like to Live There: Families, Expats
Pros:
Breathtaking landscape
Family-friendly
Tons of cultural activities
Cons
Distant from the city
Not many English speakers
Tourist attractions can get pricey
10. Sunyani
Best Place to Live for Foodies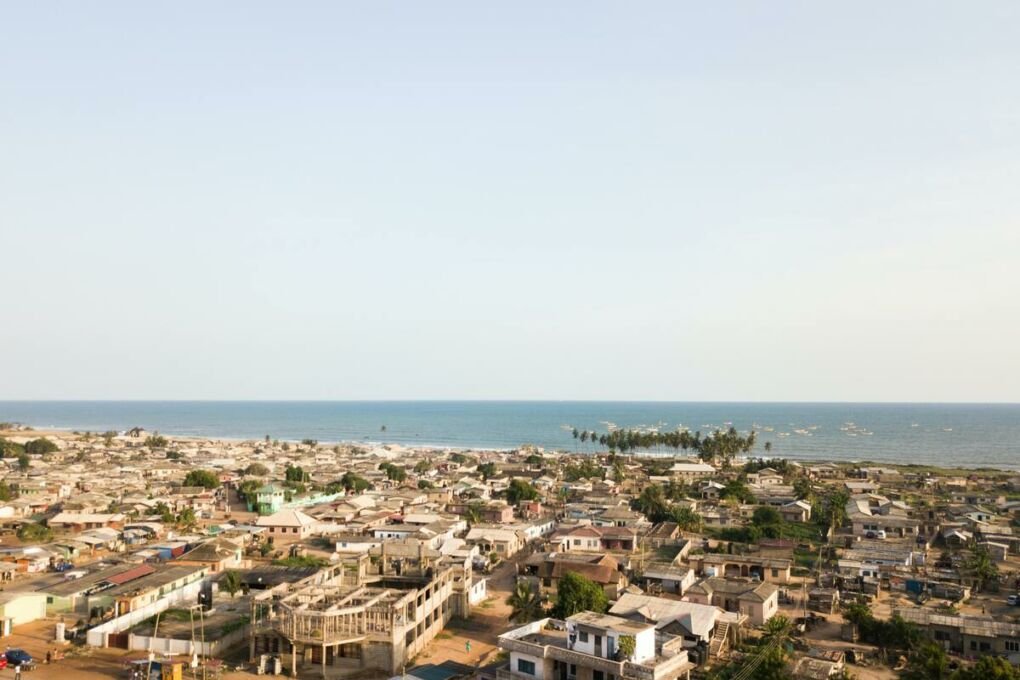 Cost of Living: $$$
Just a stone's throw away from Kumasi, Sunyani is the capital city of the Bono Region. The city is a focal site for the distribution of cocoa, kola nuts, and staple foods such as maize and yams.
If you're keen to tickle your tastebuds, check out the local markets for a taste of local cuisines. The Cocoa House is a major attraction and is also the city's tallest building. Nestled alongside the Pumpum River, the Kintampo Waterfalls are a whopping 82 feet.
Tip: Try out the local restaurants nearby the Cocoa House. A lot of the local cuisines are chocolate-infused.
Who Would Like to Live There: Solo Traveler and Expats
Pros:
Close to Kumasi
Tons of local cuisines to try
Lots of tourists
Cons
Rainfall is heavy in the summer
The roads aren't the best
Public transport gets crowded