Jamaica is a wonderful island paradise filled with breathtaking sceneries of luscious forest landscapes, crystal clear waters, and colorful architecture.
However, when we hear the word Jamaica it's easy to immediately think of cultural icons like Bob Marley and speedster Usain Bolt who put the country on the map globally in culture and sports. The country is also widely known for the origins of reggae music and the Rastafarian way of life with their laid-back attitude, making it a fantastic destination if you're looking for a change in scenery.
The island is relatively small to most travel destinations so picking a place to stay is a bit easier since Jamaica only consists of three counties: Surrey, Middlesex, and Cornwall.
So stick around and learn about the 8 best places to live in Jamaica, from the bustling city of Kingston to the quiet oasis of Negril.
Read more: If you are planning on moving to South America, check out the Best places to live in Brazil.
Best Places to Live in Jamaica for…
Expats: Mandeville
English Speakers: Falmouth
Digital Nomads: Kingston
Couples: Negril
Groups: Montego Bay
Solo Travelers: Treasure Beach
Top 8 Places to Live in Jamaica
1. Mandeville
Best place to live for Expats
Cost of Living: $$
Expats seeking a quiet life away from the hustle and bustle can find peace in Mandeville. It is a popular destination in Jamaica for expats due to the town not being overcrowded by tourists.
A large amount of the residents are Jamaicans who have emigrated for a few years, most commonly to England, and have returned to their homeland to retire.
Tip: Visit the garden of Mrs. Carmen Stephenson
Who Would Like to Live There: Expats looking for a safe and welcoming community with good schools.
Pros:
Relaxed atmosphere.
Sense of community and friendly locals.
Low crime rate.
Cons:
Difficult to access medical services.
A landlocked town with limited entertainment.
High living expenses.
2. Falmouth
Best place to live for English Speakers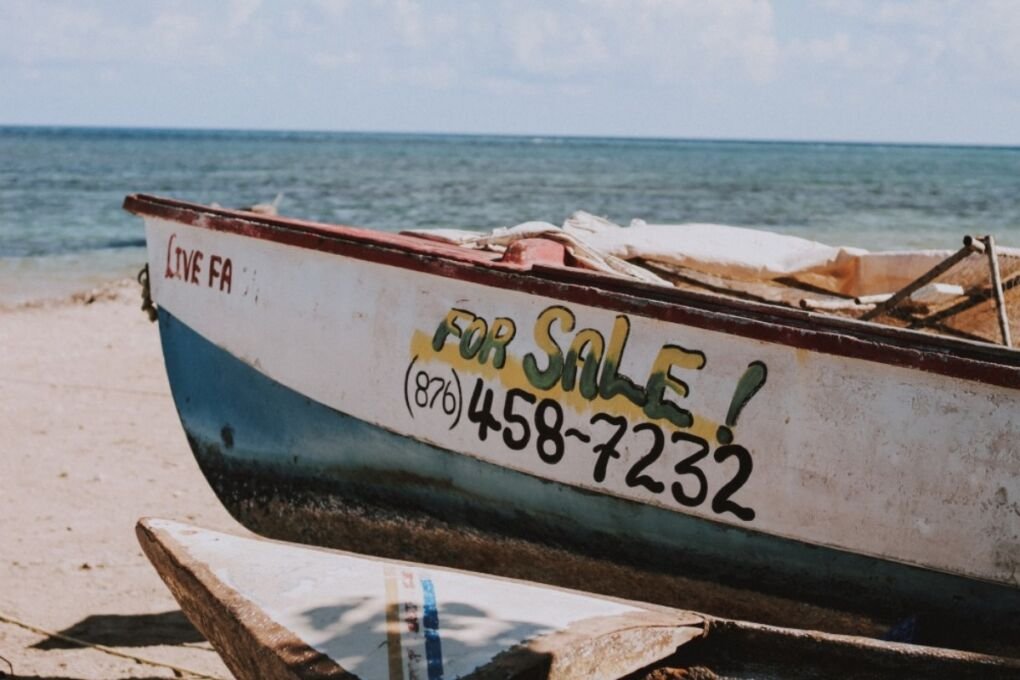 Cost of Living: $$
Jamaica is an English-speaking country so it is easy to immerse yourself in the local culture and instantly feel at home. Falmouth is in the Trelawny parish on Jamaica's northern coast and has a large port that is easily accessible to tourists.
Rich historic architecture is one of Falmouth's main attractions. A portion of the town is a protected nature reserve, boasting many unique species of wildlife, such as butterflies and birds.
Tip: Take a bamboo raft out onto the Martha Brae River.
Who Would Like to Live There: English speakers with a love for history and architecture.
Pros:
The town's fascinating history makes it a memorable visit.
Beautiful Georgian architecture.
Nature and wildlife protection.
Cons:
Limited amount of fun activities.
Many hawkers in the town center.
Overfishing has destroyed the marine ecosystem.
3. Kingston
Best place to live for Digital Nomads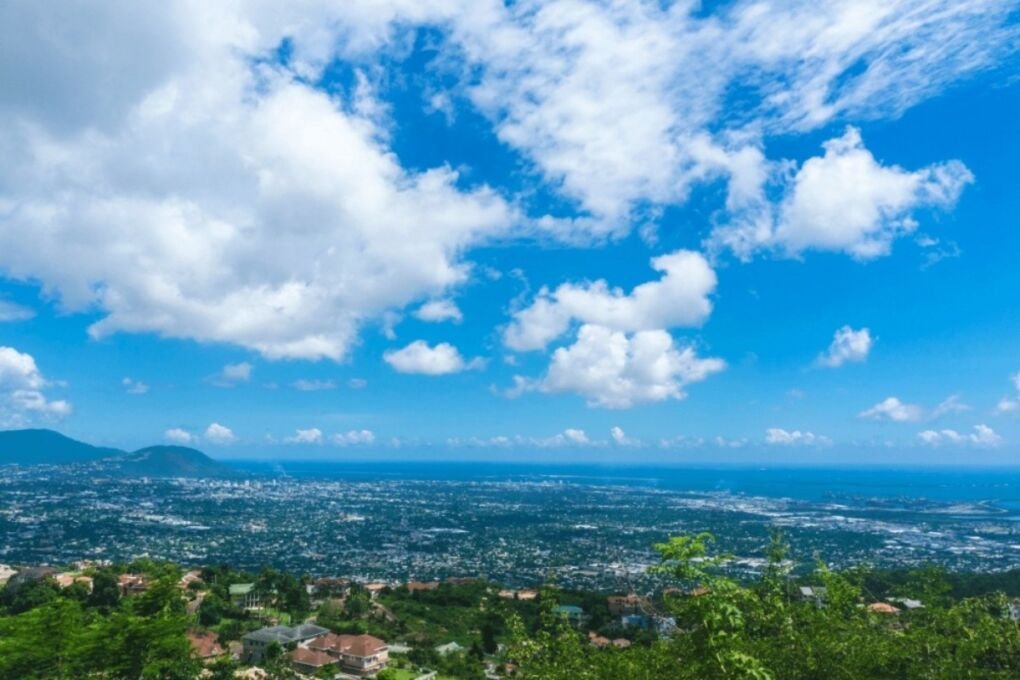 Cost of Living: $$
Kingston is the biggest city in Jamaica and is well known for its lively nightlife and strong roots in reggae culture.
Kingston is a wonderful place for digital nomads and offers both a stable work environment with picturesque tropical backdrops. It has a laid-back vibe where you can explore the beaches or go for a few drinks at a local bar after finishing your work.
Tip: The island life make you feel a bit unfocused? Find a coworking space in Kingston at The Hub.
Who Would Like to Live There: Digital Entrepreneur
Pros:
A lot of economic opportunities.
An abundance of fun and recreation.
A higher standard of living.
Cons:
Kingston has a high crime rate.
Due to the size of the population, overcrowding is a reality.
High-income disparity.
4. Montego Bay
Best place to live for Groups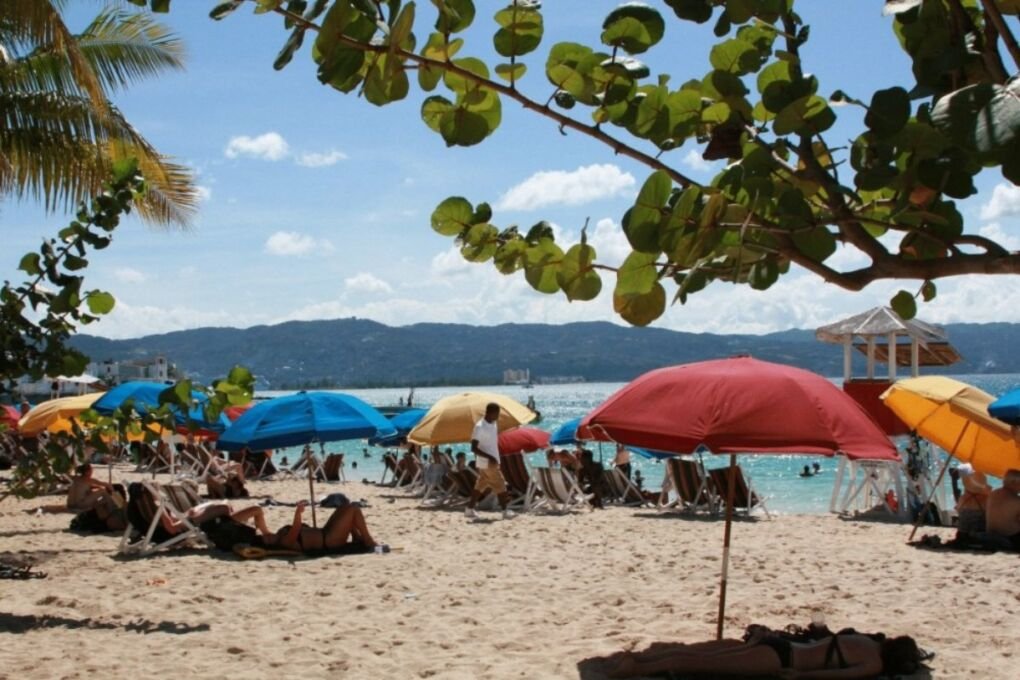 Cost of Living: $$$
Montego bay is a city brimming with energy and offers plenty of options for the shopper, the party animal, and the adventure seeker.
Shoppers can go on a duty-free shopping spree in Montego Bay and shop till they drop. Just remember to keep into consideration your luggage capacity.
Montego Bay offers diverse nightlife for partygoers, where you can party till the sun comes up in this tropical paradise.
Lastly, for the adventurer, there are many options out in nature to explore, from snorkeling in the crystal clear waters to going for hikes in the luscious forests – the options are endless.
Tip: In the spirit of another adventure? Take a flight from Sangster International airport nearby and visit the best places in Columbia, which is only a 6-hour flight away.
Who Would Like to Live There: Close friends going on a tropical adventure.
Pros:
Montego Bay offers duty-free shopping.
Close to the airport.
Lots of activities for a fun group holiday.
Cons:
Beware of hecklers and scammers.
Since it is a tourist hotspot, it could be a bit pricey.
It's a tourist hotspot, so there could be some overcrowding.
5. Negril
Best place to live for Couples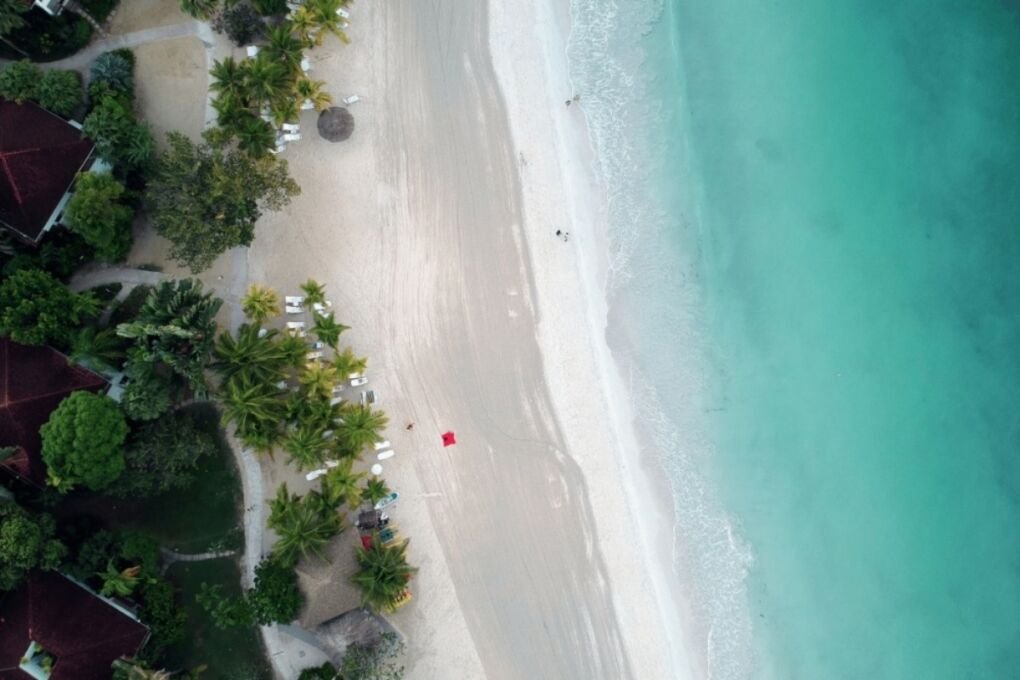 Cost of Living: $$
Negril is the ultimate couple getaway with a romantic atmosphere characterized by white beaches and turquoise crystal clear waters.
Enjoying a sundowner on the beachfront is a recommended way to start your evenings before venturing into a variety of local bars or restaurants the coastal town has to offer.
Tip: Take your significant other on a date to Rick's Cafe, a famous 47-year-old local restaurant with a vibrant atmosphere and delicious food.
Who Would Like to Live There: Newlyweds on honeymoon
Pros:
Most beautiful beaches in Jamaica.
It has a relaxed atmosphere away from the hustle and bustle.
High-quality resorts with spas, nice rooms, and delicious local food.
Cons:
Not much else to do but relax, which could also be a pro.
Resorts are a bit enclosed from the local culture.
Lots of hecklers.
6. Ocho Rios
Best place to live for Young Adults
Cost of Living: $$$
Ocho Rios provides solo travelers with a safe option to explore Jamaica, with some of the lowest crime rates on the Island. It offers many activities to explore the authentic nature surrounding the town with access to beaches, forests, and rivers.
For those looking to venture into town, there is ample opportunity to party it up with the locals at the extensive options available for tourists in Ocho Rios.
Tip: Pack a picnic basket for a scenic lunch at Dunn's River Falls.
Who Would Like to Live There: Entertainment seekers, recent university graduates
Pros:
The town is safe to explore on your own.
Many activities for adventure seekers that love to explore nature.
Vibrant nightlife for those that enjoy socializing.
Cons:
A lot of tourists and noise.
Not as relaxing as other destinations.
It can get expensive.
7. Treasure Beach
Best place to live for Solo Travellers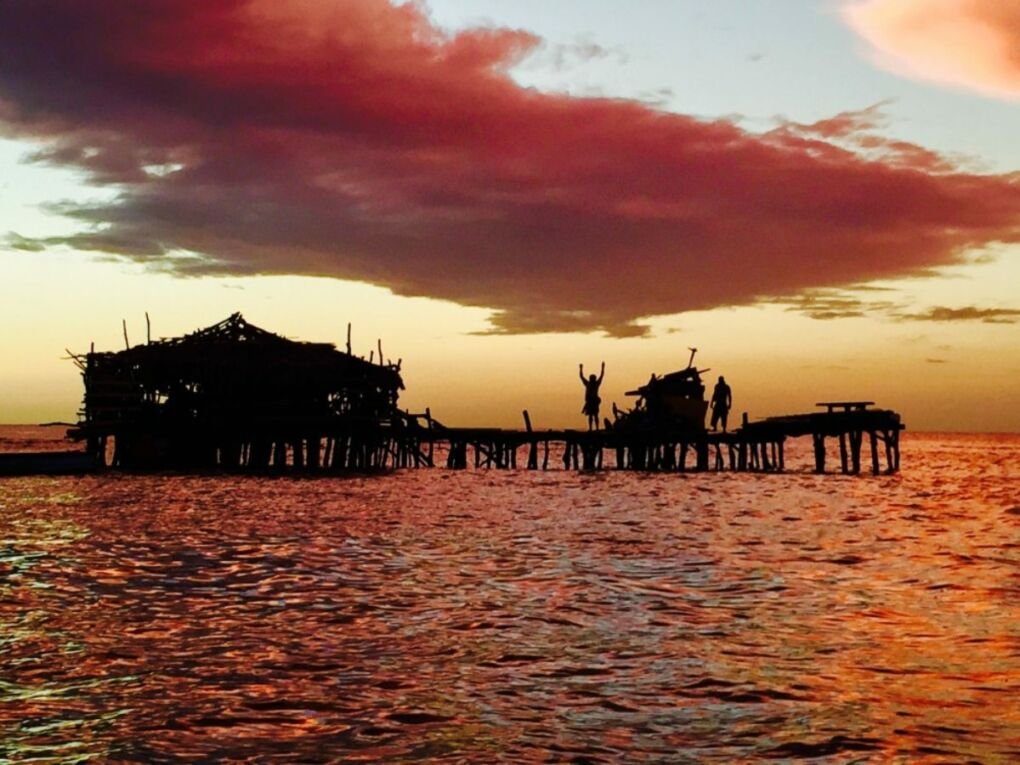 Cost of Living: $$
Treasure Beach offers visitors an authentic Jamaican experience as it is untouched by the influx of tourists who choose other, more popular destinations for their stays.
Following tips from our guide on staying safe when traveling alone, our research shows that the town has low crime rates which makes it a great option for solo traveling.
Tip: Visit Smurfs Cafe for a nice breakfast to fuel your adventures for the day.
Who Would Like to Live There: Individuals going on a solo adventure to unwind
Pros:
There are not a lot of tourists, so you can experience the authenticity of Jamaica.
Easy to relax.
Lovely beaches.
Cons:
A bit secluded from other places.
Wifi access is not common.
Not as many activities.
8. Port Antonio
Best place to live for Foodies
Cost of Living: $
A town with old architecture from the colonial days and the birthplace of Jerk Chicken, Port Antonio is a hidden gem for those intrigued by the remnants of the past century.
Visit local restaurants in the area and indulge in the authentic Jamaican cuisine characterized by its flavorful mix of sweet and spicy.
Tip: Jerk Chicken should definitely be on the menu when visiting Port Antonio. Give Piggy's Jerk Centre a try as they are highly rated by locals.
Who Would Like to Live There: History buffs and food connoisseurs
Pros:
Not many tourists due to seclusion.
Laid-back environment.
Unsullied natural beauty.
Cons:
A fairly long drive to the nearest airport
No taxis to help you get around.
There are not a lot of things to do.