Japan is well known for its rich culture. It may be referred to as "the Land of the Rising Sun," but it's also a land of tantalizing cuisine, iconic architectural aesthetic, and, of course, astounding natural beauty. But where is the best place to live in Japan?
The answer naturally depends on your lifestyle preferences. No matter your budget or reason for relocating, you're sure to find your perfect Japanese oasis in this list of the best places to live in Japan.
Best Places to Live in Japan for:
Expats: Yokohama
English Speakers: Tokyo
Digital Nomads: Osaka
Solo Travelers: Kyoto
Couples: Sapporo
Groups: Tokyo
Top 7 Places to Live in Japan
Whether you're a digital nomad looking for an exciting new base or a South African teaching English abroad for the first time, you'll have your pick of the best Japanese cities to live in.
1. Tokyo
Best City for Travelers
Cost of Living: $$$
When you think of Tokyo, your mind is probably inundated with mental images of mammoth crosswalks and a bright kaleidoscope of colored lights playing across a futuristic city. It's a technological hub that offers an immense array of high-quality entertainment, top-notch sushi, and fashion extravaganzas. 
It also has a highly efficient public transport system with trains and buses conveying people across the city. You can expect excellent shopping malls, nightclubs, high-end bars, and museums for the culturally-minded. Approximately 14 million people reside within its boundaries, meaning that the streets can often be somewhat claustrophobic. It stands as one of the best cities in Asia for digital nomads to base themselves.
Tip: Tokyo is the most English-friendly city in Japan.
Who Would Like to Live There: Digital Nomads, Expats, English Speakers, Solo Travelers, Couples, Groups
Pros:
Very English-friendly
Vast assortment of entertainment
Efficient public transport
Cons:
High cost of living
Can get crowded
2. Yokohama
Best City for Expats
Cost of Living: $$
With a population of about 3.7 million, there's more room to breathe and less competition for jobs and housing in Yokohama. It may not be as cosmopolitan, but it comes with a resident amusement park, complete with a massive ferris wheel decked out in brightly lit neon lights. 
There's also an impressive Chinatown about 160 years old to explore. Other attractions such as art galleries, astounding aquariums, beautifully landscaped Japanese gardens, and museums will provide you with all the entertainment you need.
The cost of living in Yokohama is lower, and there are an abundance of tech-orientated jobs available. This city is fast becoming a top alternative to Tokyo for expats searching for work.  
Tip: Yokohama is only a 1-hour drive outside of Tokyo.
Who Would Like to Live There: Expats, English Speakers, Digital Nomads
Pros:
Less population-dense
Job availability
Cheaper rent
Cons:
3. Kyoto
Best City for Culture Vultures
Cost of Living: $
Kyoto should be a priority if you have a love affair with Japanese culture and history. With its traditional architecture, enigmatic shrines, artisanally curated gardens, and multi-tiered pagodas, it's easily one of the most beautiful places to live in Japan. 
There are many famous sites around the city to fill up your photo library with, including the district of Gion, where geishas stroll about dressed in traditional furisodes. Kyoto also has a vibrant food culture, with kaiseki dining being a prominent choice. This city doesn't live entirely in the past, though, as it has the ease of modern transportation. 
Tip: Kyoto is the cheapest city to live in Japan, so it's a top choice for digital nomads.
Who Would Like to Live There: Digital Nomads, Expats, Solo Travelers, Couples, Groups
Pros:
Low-cost rent
Traditional experience of the country
Beautiful scenery
Cons:
Few job opportunities for foreigners
Lacks high-quality shopping and nightlife
4. Osaka
Friendliest City for Digital Nomads
Cost of Living: $$
Located in the Kansai region, Osaka is a relaxed city with an atmosphere of fun. Locals and tourists alike love the Amerikamura (American Village), an area dedicated to Western youth culture complete with hip-hop bars, retro shops, and US street art. 
Travelers will love the trendy street food culture of the city and the hopping nightlife scene, second only to Tokyo. Aside from the usual bars and nightclubs, there are karaoke rooms, bowling alleys, manga cafes, and gaming arcades to satisfy any fun seeker. 
The people of Osaka are renowned for their warmth and friendliness, and the cost of living is about 30% less than in Tokyo, making it attractive to expats relocating to Japan. 
Tip: Osaka is English-friendly, but not to the same extent as Tokyo, so it's a great idea to learn some basic Japanese.
Who Would Like to Live There: Digital Nomads, English Speakers, Expats, Couples, Groups, Solo Travelers
Pros:
Extremely friendly people
Lower cost of living
Plenty of entertainment
Cons:
Not as English-friendly as Tokyo
Fewer job opportunities
5. Sapporo
Best City for Climate
Cost of Living: $
This capital of Hokkaido has milder summers with bearable temperatures, but it gets pretty chilly in the winter. As a result, skiing in the nearby mountains is a popular pastime. If you're less interested in adrenaline sports and crave relaxation, a tension-melting soak in a steamy Japanese hot spring could be what you're looking for. 
There are museums and galleries to while away the days and broaden your cultural perspective, and the best miso ramen you'll find in Japan. It also happens to be a hotspot for hanami, the flower-viewing festival. 
Tip: Winters in Sapporo are very cold, so expect lots of snow.
Who Would Like to Live There: Digital Nomads, Expats, Solo Travelers, Couples, Groups
Pros:
Milder summer climate
Low rental prices

 

Skiing opportunities nearby
Cons:
Small expat community
Fewer job opportunities for foreigners
6. Fukuoka
Best City for Relaxation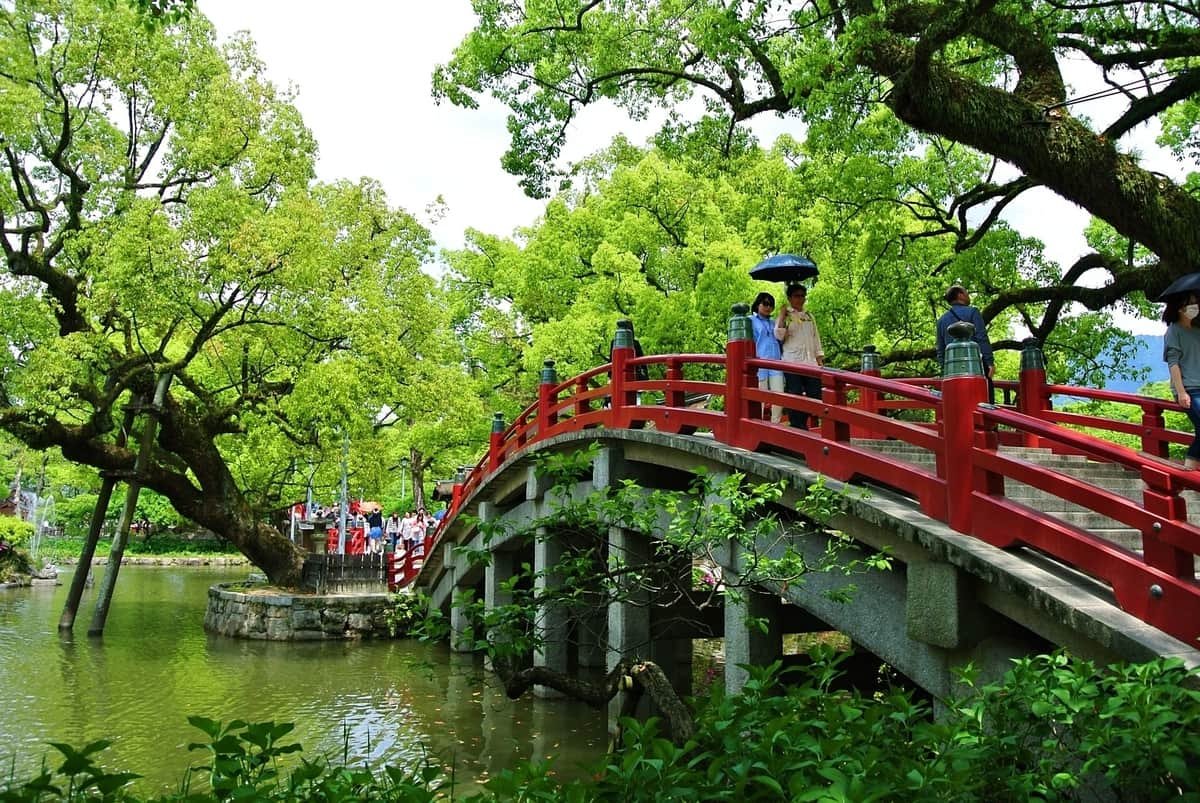 Cost of Living: $
Surrounded on three sides by mountains and Hakata Bay on the other, Fukuoka is the largest city in Southern Japan. It has a modern feel to it with its futuristic architecture, abundance of nightlife, hot-to-trot food scene, and modern shopping complexes.
Despite all of this, the pace of living here is more relaxed, and you'll find plenty of beaches, scenic landscapes, and cultural temples to bask in peaceful bliss. However, the population of foreigners is lower than cities like Osaka and Tokyo.
Tip: Japan in general is an earthquake hotspot, but Fukuoka has a low risk of earthquakes. 
Who Would Like to Live There: Digital Nomads, Expats, Solo Travelers, Couples
Pros:
Low cost of living
High safety rating
Modern shopping options
Cons:
Not a large expat community
7. Nagoya
Best City for Transport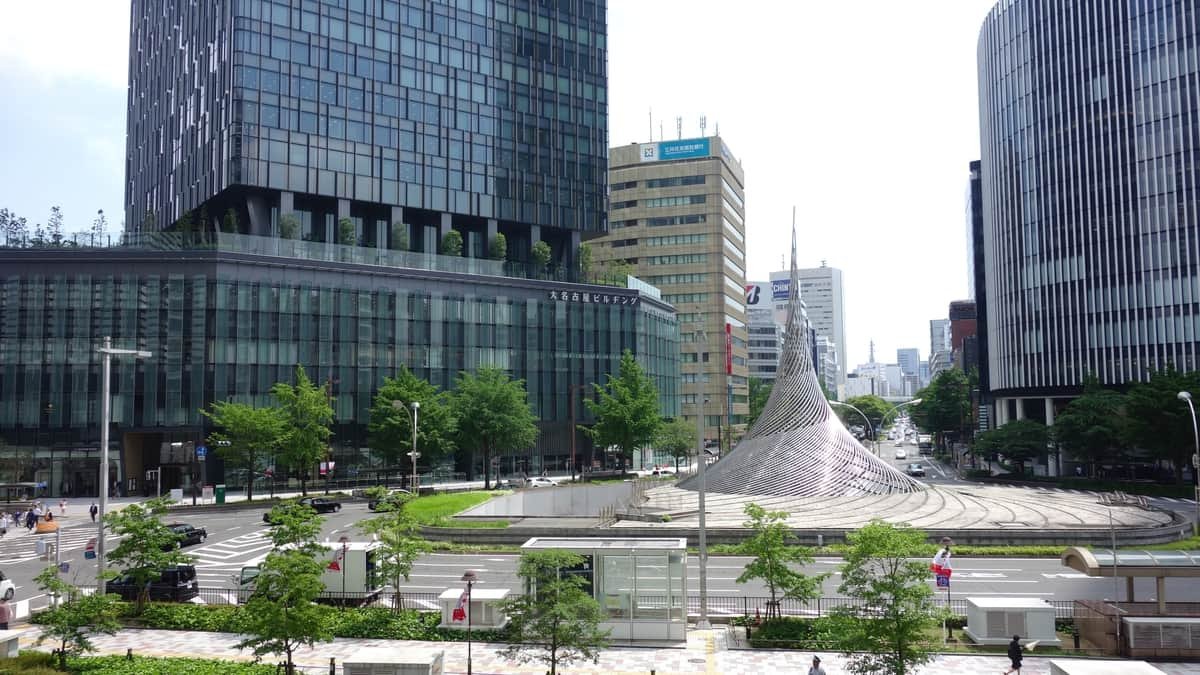 Cost of Living: $$
With a population of about 3 million, Nagoya is a medium-sized city often called a smaller version of Tokyo. This is due to the similar feel of the city, with its trendy karaoke bars, kaleidoscopic neon lights, and huge shopping malls. Unlike Tokyo though, there are cultural heritage sites such as the Nagoya Castle interspersed with the modern architectural joys of everyday life.
The most attractive feature of Nagoya to newcomers is that it's very easy to navigate and isn't too large, so that you can become familiar with the layout fairly quickly. It also has one of the most efficient (and most affordable) train networks in Japan, with stops at every area in the city. 
Tip: If you love to sightsee, there are three nearby historical cities including Kyoto to explore.
Who Would Like to Live There: Expats, Digital Nomads, Couples
Pros:
Fantastic public transport
Big city entertainment
Cons:
Small expat community
English isn't widely spoken
FAQs
1. Is It Safe in Japan?
Japan has a high safety rating in general, with some cities rating higher than others.
2. What Currency Do They Use in Japan?
In Japan the local currency is Yen.
Final Thoughts on Best Cities to Live in Japan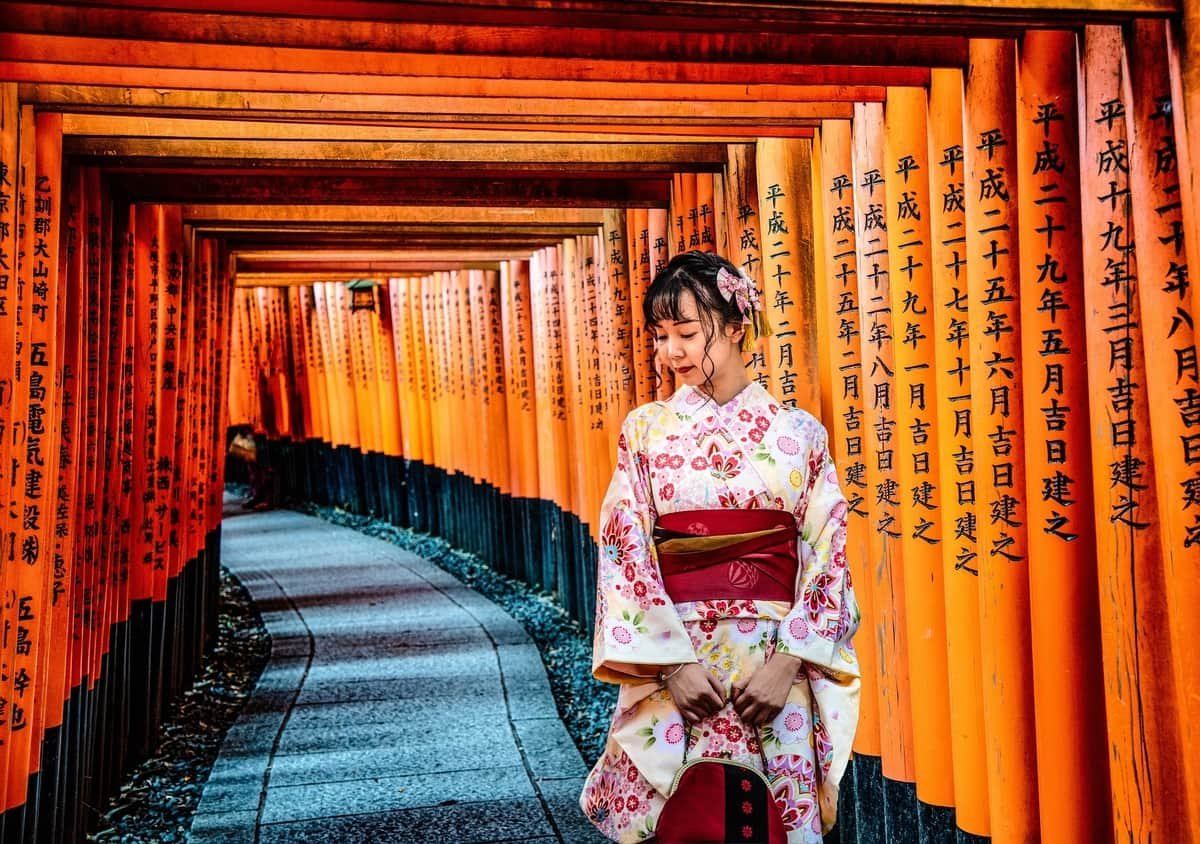 Japan is a meeting place where the past and future collide in an ever-evolving present, where structures from eons past sit beside futuristic megaliths. Whether it's the abundance of kawaii culture or the piping hot ramen that have you hankering to live in this gorgeous country, you won't be disappointed. Have you decided which is the best city to live in Japan for you?