The United Arab Emirates is among the most sought-after-living destinations in the world. A country synonymous with wealth and riches, the UAE is the perfect blend of Eastern conservatism with Western liberalism. With the skyscrapers of Abu Dhabi and the countryside of Ras Al Khaimah, residents can balance the fast pace of modern living with the magnificent landscapes of the desert.
The number of internationals in the country makes it a melting pot of diversity and culture.
For another destination worth considering, read our guide on the Best Places To Live In Mauritius.
Best Places to Live in the United Arab Emirates for…
Expats: Dubai
English Speakers: Abu Dhabi
Digital Nomads: Fujairah
Solo Travelers: Ras Al Khaimah
Couples: Ajman
Groups: Liwa Oasis
Top 10 Places to Live in the United Arab Emirates
1. Dubai
Best Place To Live For Expats
Image by enjoytheworld from Pixabay
 Cost of Living: $$$
A city defined by its opulent skyscrapers and luxurious hotels, Dubai is considered the business and financial capital of the UAE. With several multinational companies operating in the city due to favorable tax laws, it has become a perfect center of international trade and tourism. If you're not closing deals during the day, then you're enjoying the vibrant nightlife the city has to offer.
 Tip: Read a guide on moving to Dubai for an easier transition
 Who Would Like to Live There: Expats, English Speakers, Digital Nomads
Pros:
A city full of business opportunities
Lax tax laws
A diverse expat community
Cons:
Uncomfortably hot weather
Ongoing construction
High bureaucracy
2. Abu Dhabi
Best Place To Live For English Speakers
Image by Neil Dodhia from Pixabay
 Cost of Living: $$$
Abu Dhabi is recognized as the official capital of the UAE. A stroll through the city's streets, and you'll marvel at the architectural innovation on display. As a center of oil exports, the country's wealth is expressed in its luxurious hotels, premier dealerships, and colossal malls. These factors are why they're considered one of the world's top tourist destinations.
Tip: Make use of public transportation for seamless travel
 Who Would Like to Live There: Solo Travelers  
Pros:
A high number of accommodation options
Great quality of life
Great weather for summer lovers
Cons:
Not friendly for walking
Most contracts are binding by 12 months
Difficult to obtain a permanent residency
3. Sharjah
Best Place To Live For Families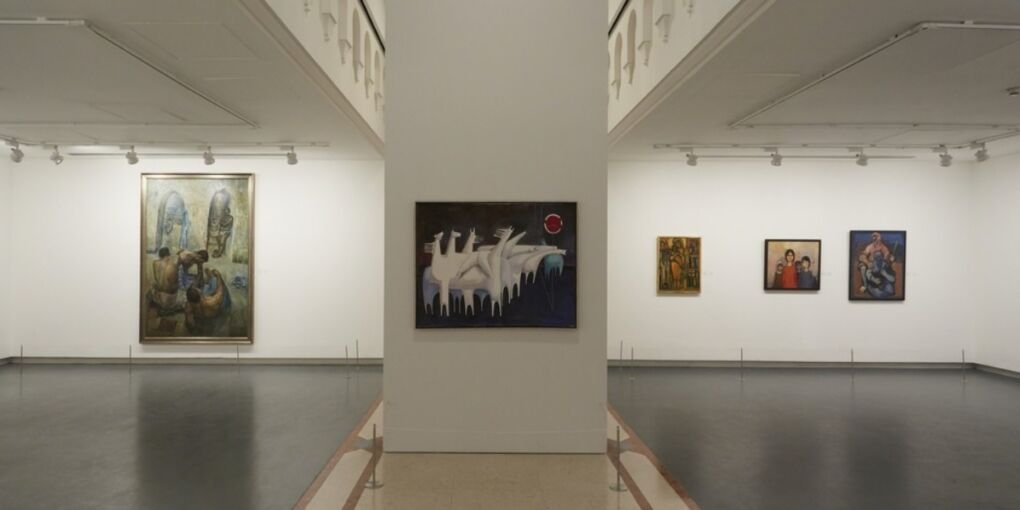 Image by A.karim.kh from Wikimedia Commons
 Cost of Living: $$$
Lesser known among international visitors, Sharjah is a hidden emirate of the UAE. With a similar population to Abu Dhabi, it's a city with eye-catching attractions and a modest culture. Art lovers can visit the local Art Museum, while the Sharjah Zoo is home to an array of wildlife.
Tip: Learn a few local Arabic greetings and respect the Sharjah culture.
 Who Would Like to Live There: Families, Digital Nomads
Pros:
A relatively lower cost of living
Readily available accommodation
Home of some of the best schools in the UAE
Cons:
Public consumption of alcohol is prohibited
Highly congested traffic during peak hours
Residential properties are mostly apartments
4. Fujairah
Best Place To Live For Digital Nomads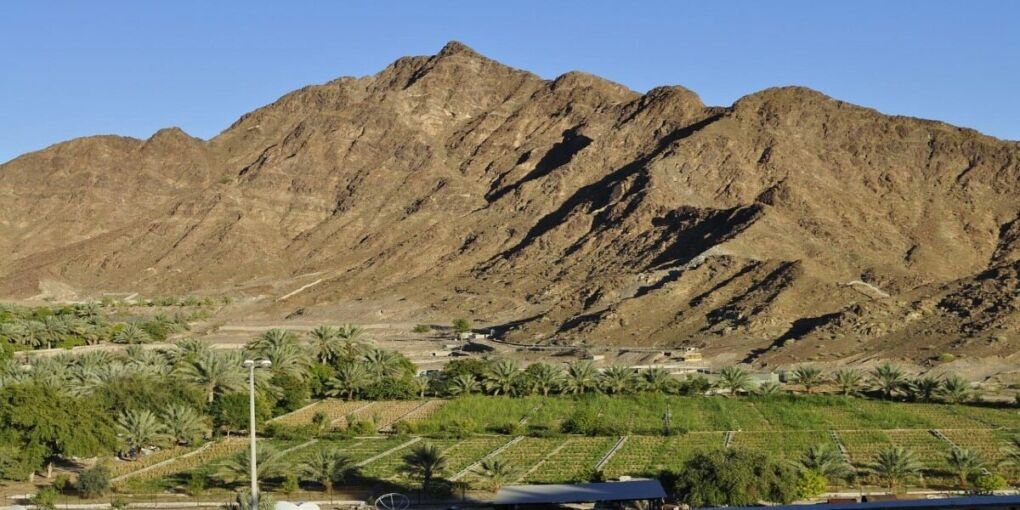 Image by Raventhorne from Pixabay
 Cost of Living: $$
Considered a quiet getaway from city life, Fujairah is the perfect place for people looking for a tranquil life. Surrounded by the Hajjar mountains, the emirate's tropical weather is an anomaly to the hot desert climate of the UAE. As a result, residents regularly enjoy visiting the wet riverbeds (wadi in Arabic) of the mountainous terrain.
It enjoys a favorable port location, with shipping businesses thriving in the area, making it perfect for online business owners.
Tip: Familiarize yourself with the local taxi system
 Who Would Like to Live There: Digital Nomads, Business Owners
Pros:
A tropical climate
Good healthcare facilities
An intimate yet beautiful emirate
Cons:
Foreigners don't receive free healthcare
Very few forms of transportation
You'll have to look for high-quality accommodation
5. Ras Al Khaimah
Best Place To Live For Solo Travelers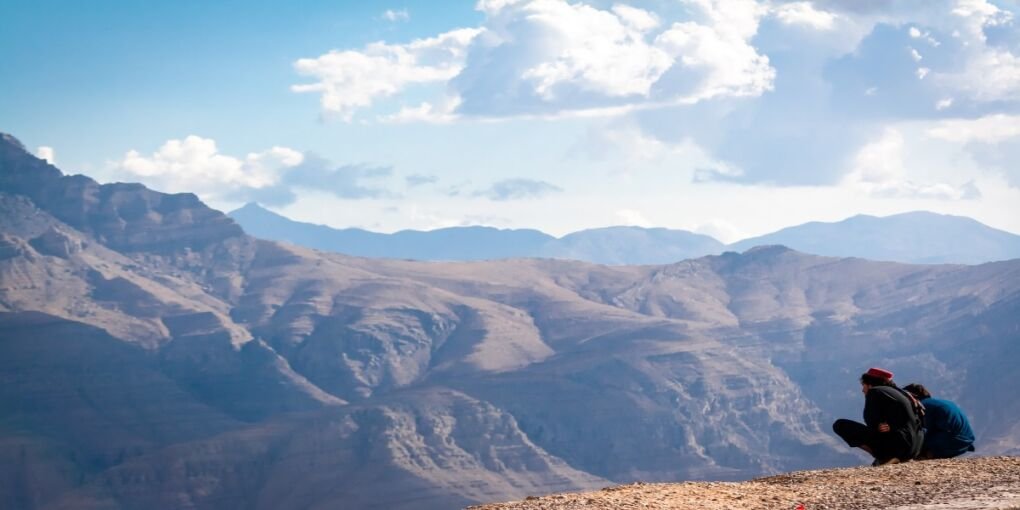 Image from Klickors Moe from Unsplash
 Cost of Living: $$
Located in the most northern part of the UAE, Ras Al Khaimah(or RAK as commonly known) is a paradise for adventure lovers. The desert landscape is fully utilized, with many activities available. If you're not on the world's biggest zipline (Jais flight), you must ride horses at the Al Wadi Equestrian center. RAK's commercial industry is quite active as they are global ceramics manufacturers, so you'll be getting the best of both worlds.
Tip: Carry a backpack with essentials when visiting the desert
 Who Would Like to Live There: Adventurers, Solo Travelers
Pros:
Riding the world's longest zipline
An array of physical activities
Welcoming community
Cons:
There's not much of a nightlife
Presence of petty crimes
Schools fees are pretty high
6. Ajman
Best Place To Live For Couples
Image by MMuzamils from Wikimedia Commons
 Cost of Living: $$
With a population of less than 500 000, Ajman is one of the smallest cities in the UAE but a great destination to call home. The different number of shopping malls and cinemas provides modern city entertainment without losing the intimate community feeling. Food lovers will get to enjoy different cuisines that are on offer.
 Tip: Check out Tideschart for the best times to fish in the area
 Who Would Like to Live There: Couples, Groups
Pros:
Houses are more spacious
Different cuisines available
Less strict on culture and more outgoing
Cons:
Growing tourist industry may crowd the city
A subdued nightlife
Lack of entry-level jobs
7. Al Ain
Best Place To Live For History Enthusiasts
Image by Saj Shafique from Unsplash
 Cost of Living: $
Al-Ain is nicknamed the Garden City by locals. The manicured gardens and lush greenery line the well-organized city district. It is also the capital of UAE heritage, filled with monuments like Al Jahili Fort that display the country's history.
Tip: Visit the Al Jahili Fort to educate yourself on the country's history
 Who Would Like to Live There: History lovers, Families
Pros:
Eco-friendly environment
An educational experience
High number of higher-learning institutions
Cons:
Very strict laws that you have to abide by
Unreliable bus service
Uncertain future of development plans
8. Khor Fakkan
Best Place To Live For Farmers
Image by Marvin Castileno from Unsplash
 Cost of Living: $$
Khor Fakkan is a city of simple living. As a bay city, Khor Fakkan is the only natural deep sea port in the country. With fertile land, agriculture is a budding industry as locals grow fresh fruits and vegetables to sell. Among the unique features is a local market that only opens on a Friday.
Tip: Visit the local markets for your daily needs
 Who Would Like to Live There: Farmers, Families
Pros:
Cheaper cost of living
Little air and noise pollution
Agricultural opportunities
Cons:
Lack of entertainment activities
Conservative culture
Uncomfortable humid weather
9. Umm al-Quwain
Best Place To Live For Nature Lovers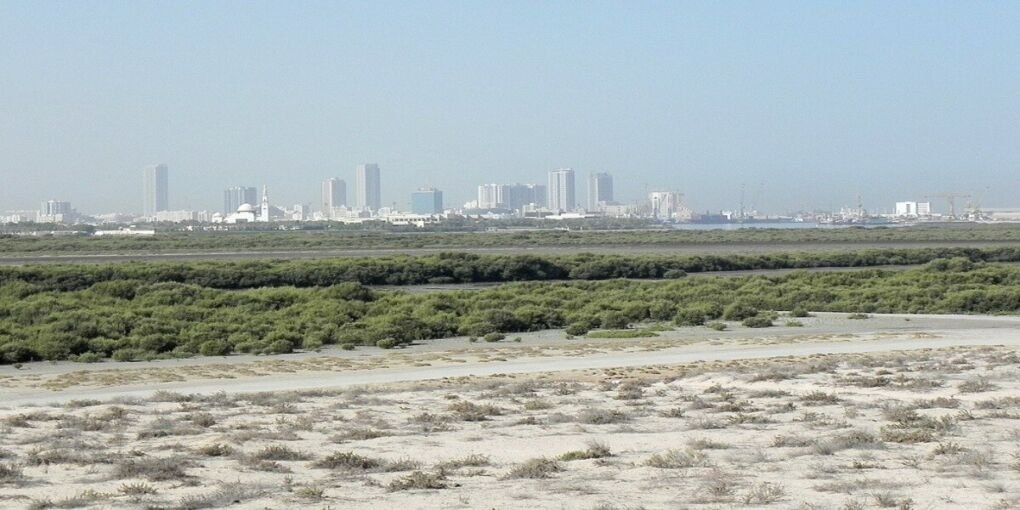 Image by Peter Dowley from Wikimedia Commons
 Cost of Living: $$
Umm al-Quwain is a coastal city located between Sharjah and Ras al-Khaimah. The main allure here is the mangrove forest that houses a diverse ecosystem of native plant and animal life. It is also the local supplier of poultry and dairy in the country. Relaxation can be achieved with the local islands that surround the mainland and the beach activities that are available.
Tip: Ask local experts on how to invest in the large houses on the property market
 Who Would Like to Live There: Nature lovers
Pros:
Nutritious poultry at your doorstep
An impressive marine life
A free trade zone for foreign businesses
Cons:
A few underdeveloped neighborhoods
It may be suitable for students
A lot of administration when registering your business
10. Liwa Oasis
Best Place To Live For Groups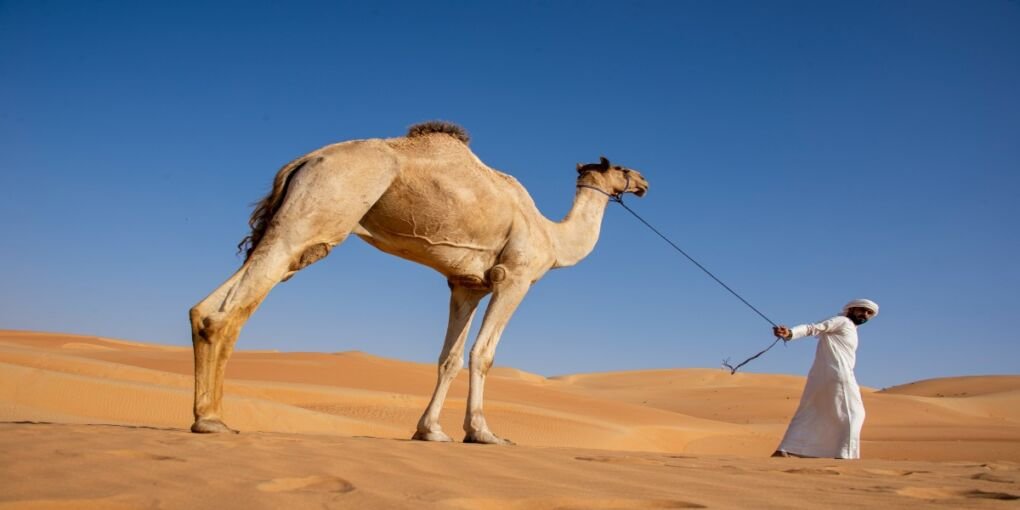 Image by Sajimon Sahadevan from Unsplash
 Cost of Living: $
Liwa Oasis is a throwback to the roots of UAE culture in the southwest of the capital. The grand Gulf desert marked by red-sand dunes, is perfect for Camel and 4-by-4 riding. Take a trip to Al Sarah and witness how locals transport water from wells through man-made underground tunnels. Liwa is also the unofficial capital of date farming, where it hosts the annual Liwa Oasis Date festival to recognize and support the date industry in the area.
Tip: Save money and book your accommodation in advance
 Who Would Like to Live There: Groups, Nomads
Pros:
Road connecting straight to Abu Dhabi
Get the best dates in the country
A resilient irrigation system
Cons:
There's only two main roads
Limited accommodation options
Communication will be a problem if you don't know the local language