Oh la mia Italia. This land of architectural marvels, manmade and natural, provides sights and flavors of gastronomical proportions.
Living in Italy is a dream of many; to stroll down quaint, cobblestoned streets and breathe in the life of wine, pasta, and "buongiorno". Surprisingly, this dream is about 29% cheaper than living in the US.
Italy's abundance can make choosing where to stay quite the challenge, so we decided to chip in our list of the best places to live in Italy.
Best Places to Live in Italy for…
Expats: Genoa
English Speakers: Florence
Digital Nomads: Rome
Solo Travelers: Padua
Couples: Verona
Groups: Bari
Top 10 Places to Live in Italy
1. Genoa
Best Place to Live for Expats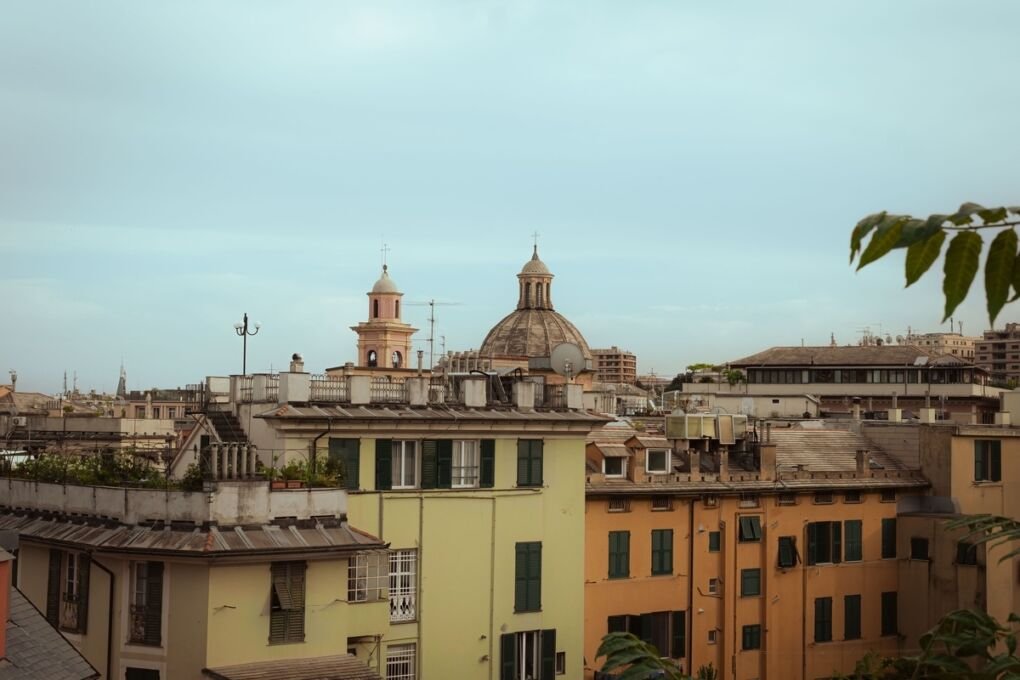 Cost of Living: $$
I suggest you get to know Genoa by exploring and getting lost in this welcoming city. You'll quickly find your favorite eatery around the corner. Encounter iconic streets and structures that hold history and wonder, such as the Piazza de Ferrari and Via Garibaldi, the street of palaces.
Tip: Bring good shoes. Genoa has a climb to it, but treasures await you.
Who Would Like to Live There: Family-vibe travelers
Pros:
A welcoming atmosphere.
Connected to other great cities.
Pet friendly town with doggy-fountains.
Cons:
The city has an angle, so you're going to be climbing a lot.
Winter can get cold and wet.
Possible language barrier if your Italian is not too good.
2. Florence
Best Place to Live for English Speakers
Cost of Living: $$$
Florence is the home of chique. This vibrant city radiates class with its charisma, elegance, and marvels, such as the Duomo and Michelangelo's David. This Turkish-dressed city is cheaper than Rome and Milan, but just as revered.
Tip: For the Foodies: try a sandwich off the exit of Uffizi. This "meal" is a local favorite, and for a good reason.
Who Would Like to Live There: City and art lovers
Pros:
Cheaper than Rome and Milan.
Many English speakers.
Quite safe.
Cons:
Expensive.
Highly populated.
Here water can cost more than wine.
3. Rome
Best Place to Live for Digital Nomads
Cost of Living: $$$
Roma, the legend incarnate. Rome is abundant in opportunities for those willing to learn Italian. Of all the places to live in Italy, Rome is the boldest with its grandeur in art and architecture.
Tip: Don't live in the city center. You'll save a lot more by living outside the more expensive area.
Who Would Like to Live There: Italian-speaking entrepreneurs
Pros:
Rich in culture and laden with pause-worthy sights.
A rich expat community.
Relatively safe, especially in the more residential areas.
Cons:
High cost of living.
Need to learn Italian in order to connect with the opportunities.
Many crowds.
4. Padua
Best Place to Live for Solo Travelers
Cost of Living: $$
Compact yet spacious, Padua is well connected, with Venice merely 40-50 minutes away and several ways to get there. Enjoy the welcoming Padua with a local craft beer and a stroll through its artistic streets.
Tip: Markets: for fruit and vegetables, go to Piazza delle Erbe and Piazza delle Frutta. For clothing, head over to Piazza delle Frutta and Piazza dei Signori. Palazzo della Ragione is best for meats and cheeses.
Who Would Like to Live There: Saving splendor seekers
Pros:
Well connected to major cities and several airports.
Affordable, yet plentiful.
Warm and welcoming people.
Cons:
Contrasting Padua's not-too-hot summer, it can get quite cold and wet in winter.
Padua is a college town, so expect the occasional late-night rave.
The city is vibrant during its bustling seasons but relatively empty during summer break.
5. Verona
Best Place to Live for Couples
Cost of Living: $$$
The Italian rival to Paris, Verona is the city of Italian romance. The home of Romeo and Giulietta, this space is graceful, elegant and sophisticated. With your loved one, stroll and dine on the Piazza Bra, get enthralled in an opera at Arena di Verona, and cross the Ponte Pietra.
Tip: Verona's wonder stretches beyond its city. Take trips to the suburbs and visit easily accessible locations such as Lake Garda.
Who Would Like to Live There: Romantic travelers
Pros:
A cultural hub with art, opera, food and architecture.
Well connected to other cities and great sites.
A resident expat crowd.
Cons:
Can be expensive and can get polluted.
Not much of a nightlife.
Entrepreneurial bureaucracy.
6. Bari
Best Place to Live for Groups
Cost of Living: $
This unique town is one of the most affordable places to live in Italy and provides a great haven for digital entrepreneurs. Situated quite far from the metropolitan cities, Bari is freed from the rush of tourists and so keeps its peace.
Tip: Judge the seasonal price spikes. Use this opportunity to venture to nearby towns that are even cheaper than Bari.
Who Would Like to Live There: Digital settlers
Pros:
Serene and exciting. One side of the city holds the nightlife venues, while the other is residential and quiet.
Quaint and iconic.
Affordable. Make the most of it by following the locals.
Cons:
Relatively far from other cities, so traveling can take a while.
Some areas are less well kept.
Pickpockets scurry about.
7. Abruzzo
Best Place to Live for Serenity Chasers
Cost of Living: $
One of the greenest places to live in Italy, Abruzzo boasts around 42 parks, a coastline and hot springs. Here you'll be active with nature walks, hikes, biking, climbing, and surfing.
Tip: Bring good and comfortable walking/hiking shoes.
Who Would Like to Live There: Nature lovers
Pros:
Fresh and clean air make a noticeable difference.
Affordable despite its beauty.
Robust public transport.
Cons:
Employment is a challenge, and pay is low.
The bureaucracy is a mission.
The infrastructure quality is lower.
8. Calabria
Best Place to Live for Bargain Boffins
Cost of Living: $
Calabria is a unique addition to this list. The government provides incentives for people moving into underpopulated towns, such as Calabria. These incentives vary from being paid $33,000 to buying a house for €1.
Tip: Should you be considering taking up one of these bargains, there are some "catches" that you need to be aware of, such as entrepreneurial and renovation obligations.
Who Would Like to Live There: Digital entrepreneurs
Pros:
Cool incentives.
Affordable living.
Serene and rustic.
Cons:
Low local economic growth.
Incentive obligations.
Mainly Italian speakers.
9. Parma
Best Place to Live for Foodies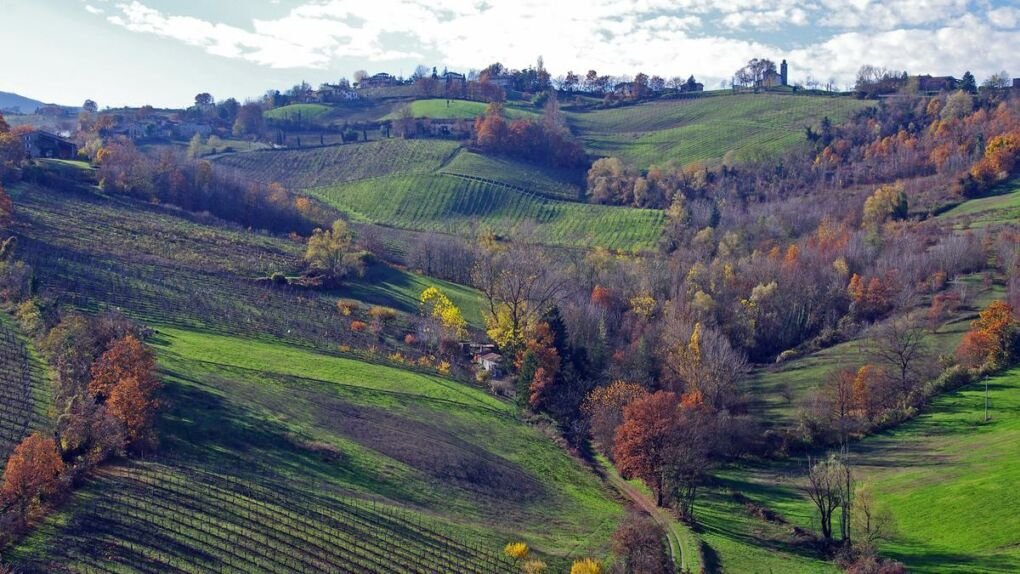 Cost of Living: $$
Considered the food capital of Italy, Parma boasts the UNESCO Creative City for Gastronomy award. Beautiful in its flavors, hills, art and atmosphere, this city provides bright experiences across the board.
Tip: Take advantage of Parma's nightlife scene to introduce yourself to the expat community.
Who Would Like to Live There: Cuisine connoisseurs
Pros:
Cultural richness in food and art.
Friendly and inviting community.
Centrally located to travel.
Cons:
Can be expensive (look out for the cover charges).
The districts differ from one another, from great to "gangsta".
Some public services require an understanding of Italian, so consider moving to an online bank for convenience.
10. Milan
Best Place to Live for Urbanites
Cost of Living: $$$$
Milan is Italy's New York, but about 47% cheaper. Bustling with opportunity and adventure, and known to be a fashion capital, expect to see busy people dressed to kill.
Tip: Keep an eye on the fashion trends and dress accordingly. The Milanese are more reserved than the average Italian, and your outfit can help smooth over their welcome.
Who Would Like to Live There: Fashionable urbanites
Pros:
Buzzing with opportunity.
Things to do galore.
Well connected locally and internationally.
Cons:
Overpopulated.
High cost of living.
Judgy locals.
FAQs
1. Is It Safe in Italy?
Yes. Petty crimes, such as pickpocketing and scamming occur more in touristy areas. More serious crime is not likely.
2. What Currency Do They Use in Italy?
Euros.
Tip: You get more value from exchanging at local banks than you do at exchange offices.
3. What Language Do They Speak in Italy?
Italian—it's essential to learn a few phrases before arrival.
4. How to Travel Around Italy?
Transportation systems are robust and varied. Our post on how to get from Naples to Amalfi gives you an excellent guide on how to get around nationally. For traveling within a city or province, consider utilising car-share when needed.