Located in southwest Europe, Spain is a country steeped in rich history, culture, and art. Here you'll come across landscapes that range from scenic valleys, beautiful vineyards, and mesmerizing mountains to eye-catching coastlines.
For many travelers, though, deciding exactly where to indulge in true Spanish life has the potential to become a nightmare. With so many unique and extraordinary places in Spain, it's easy to see why.
To help you, here are our picks for the best places to live in Spain below.
Best Places to Live in Spain for:
Expats – Barcelona
English Speakers – Madrid
Digital Nomads – Valencia
Solo Travelers – Alicante
Couples – Sotogrande
Groups – Seville
Top 10 Places to Live in Spain
1. Barcelona
Best Place to Live for Expats
Cost of Living: $$
In the province of Catalonia, Barcelona is a city blended perfectly with rich history and contemporary art, culture, and society. It has become home to many expats who fall in love with the beauty of this Mediterranean capital. Boasting everything from commerce to culture, there are a million fun things to do in Barcelona.
Tip: For a genuine and authentic Spanish experience, head to the Barceloneta district.
Who Would Like to Live There: Expats, English Speakers & Digital Nomads
Pros:
Barcelona is home to a fantastic nightlife scene.
The city has an ever-increasing expat community.
A central hub for cross-country travels.
Cons:
The city gets overcrowded quickly.
Accommodation can be costly and scarce.
Employment options are limited.
2. Madrid
Best Place to Live for English Speakers
Cost of Living: $$
Madrid is known for its eclectic beauty, unique architecture, and vibrant community. For travelers worldwide, the city boasts some of the best cuisine, nightlife, and shopping. With a nearly limitless supply of historical attractions and museums, the city keeps bringing travelers back.
Tip: Be sure of your unique visa requirements before traveling to Madrid.
Who Would Like to Live There: English Speakers and Digital Nomads
Pros:
Madrid offers more employment options for English-speaking individuals.
The city has an excellent public transport system.
Nearly limitless amount of entertainment attractions.
Cons:
Average living costs are moderate to high.
The city has no coastline or beaches.
Fluctuating rental and accommodation prices.
3. Valencia
Best Place to Live for Digital Nomads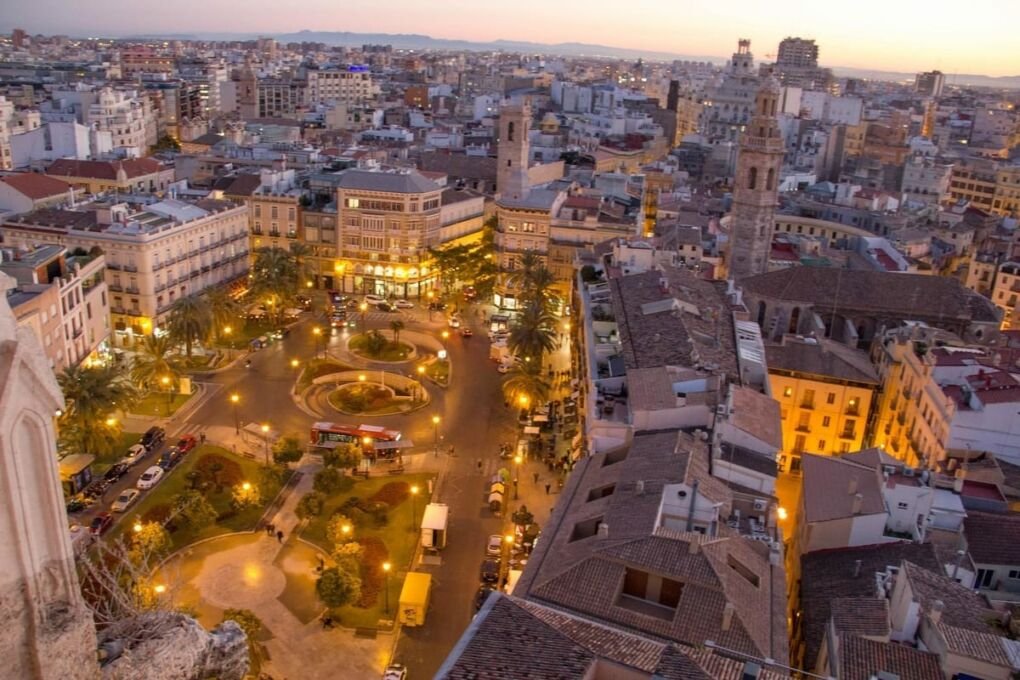 Cost of Living: $
Valencia, a port city on the southeastern coast of Spain, is characterized by a meeting of arts, creativity, and science. This coastal city has numerous white sandy beaches and streets lined with unique and eye-catching architecture, trendy restaurants, cafes, and clubs.
Tip: Before moving to Valencia, it would be good to learn some basic Spanish.
Who Would Like to Live There: Digital Nomads, Solo and Group Travelers
Pros:
Accommodation and general living costs are low.
Pleasant weather.
Excellent public transport system.
Cons:
The city gets bustling during peak season.
Utilities and other public services can take longer to get attended to.
Potential language barriers.
4. Alicante
Best Place to Live for Solo Travelers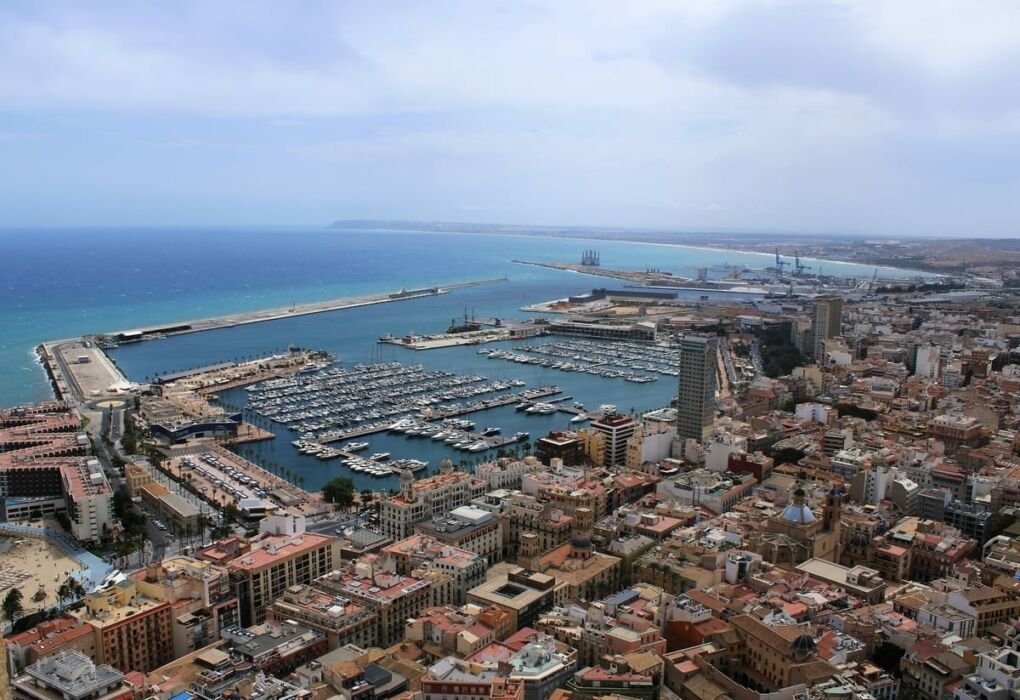 Cost of Living: $
The coastal city of Alicante bursts with true Spanish flavor as it is known by many for its scenic and magnificent beaches. The city can be recognized immediately by its lush green palm trees that testify to the constant sunny weather. Offering a wide variety of attractions and events, Alicante is any solo traveler's dream.
Tip: To make the most of Alicante's summer, it is best to visit during June and July.
Who Would Like to Live There: Solo Travelers and Expats
Pros:
The city is well connected with the fifth largest airport in Spain.
Alicante has some of the best Mediterranean cuisines.
English is widely spoken and used.
Cons:
City hotspots become very overcrowded with tourists.
Employment opportunities are limited.
Public transport systems can get overwhelmed by tourists.
5. Sotogrande
Best Place to Live for Couples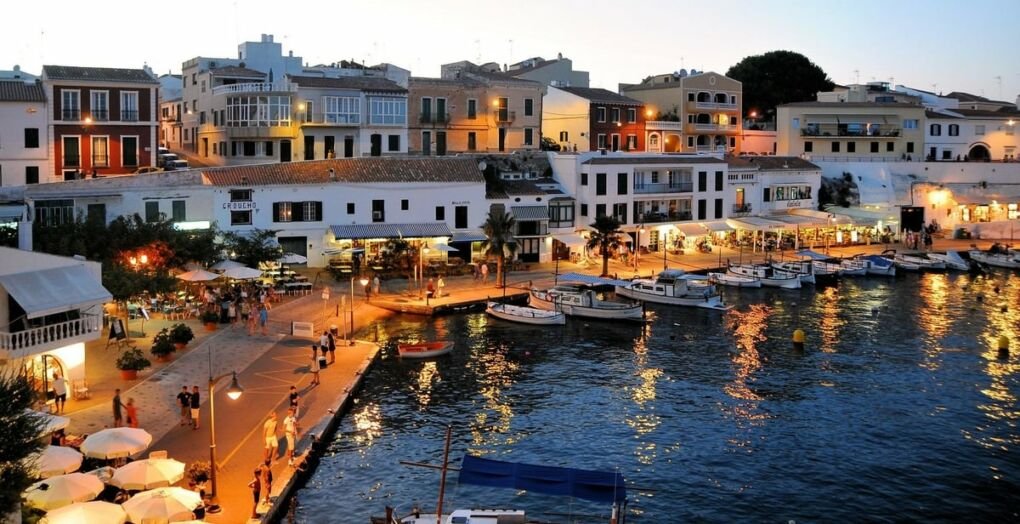 Cost of Living: $$$
The upmarket and affluent port of Sotogrande is known for attracting the rich and famous. It's a superb destination for couples to enjoy a number of attractions, from its world-class restaurants to the romantic palm tree-lined beaches.
Tip: When moving to Sotogrande, renting is seen as a better choice than buying.
Who Would Like to Live There: Couples and Groups
Pros:
Sotogrande boasts luxurious beauty and scenery.
Excellent and accessible sporting venues and activities.
Many unique tourist attractions, such as The Rock of Gibraltar.
Cons:
The living costs in Sotogrande are steep.
Potential culture shock when arriving in the area.
Service delivery can be slow.
6. Seville
Best Place to Live for Groups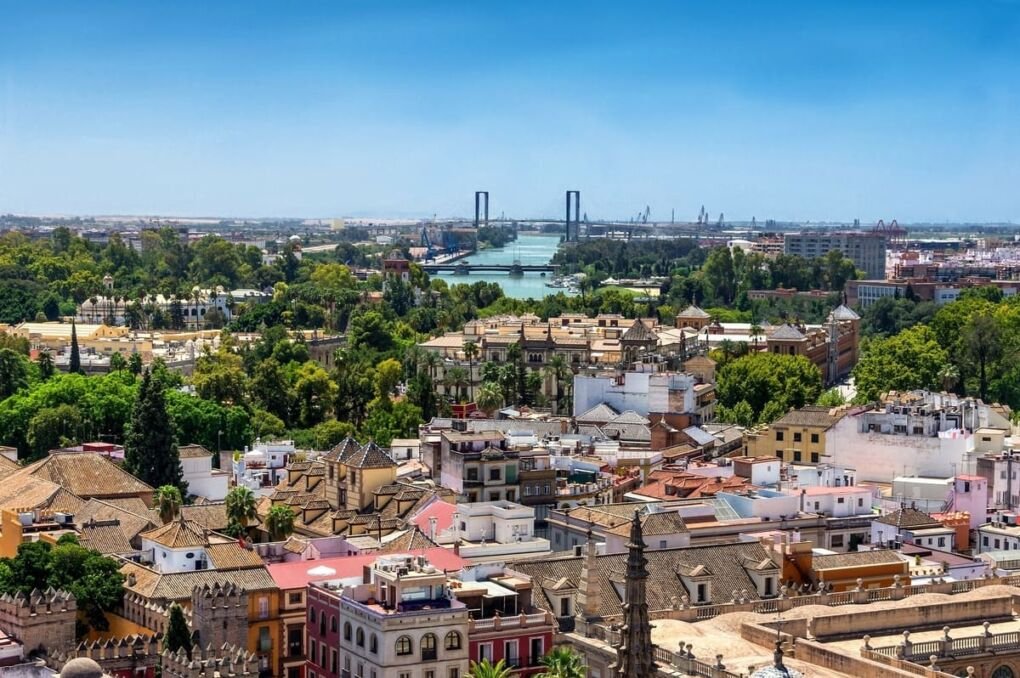 Cost of Living: $
Seville is located ideally between picturesque beaches and jaw-dropping mountains. For more than its Spanish charm, the city shows off with multiple music festivals, traditional flamenco festivals, gastronomy-focused food markets, and a seemingly endless riverfront.
Tip: Plan a picnic in one of Seville's many beautiful parks to indulge in the true Seville lifestyle.
Who Would Like to Live There: Groups and Digital Nomads
Pros:
Hosts an incredible amount of festivals and events.
The general Seville lifestyle is relaxed and laid-back.
Primary healthcare is of high quality.
Cons:
Recurring petty crime is an issue.
As an expat, getting a job can be hard.
The infrastructure of many buildings is not maintained.
7. San Sebastian
Best Place to Live for Urbanites
Cost of Living: $$$
Known for being a resort town located in the Bay of Biscay, San Sebastian lies filled with urban bliss. The city is home to some of the most beautiful beaches in Spain, nestled against the backdrop of hypnotizing mountain peaks. The town itself hosts a number of restaurants, urban apartments, and lifestyle venues.
Tip: Review your visa requirements as they differ depending on your country of origin.
Who Would Like to Live There: Expats and Couples
Pros:
There are many employment opportunities in the service industry.
San Sebastian has the best regional cuisine.
The city boasts incredible beaches and an urban beachfront.
Cons:
Accommodation is costly and scarce.
Potential language barriers.
For new arrivals, San Sebastian can be a culture shock.
8. Granada
Best Place to Live for Sports Enthusiasts
Cost of Living: $
Granada sets itself apart from other major cities in Spain with a massive show of Moorish influence. With a football team sharing the name of this city, it is clear that Granada loves sport. The locals are welcoming and devoted to one form of sport or another. Local sports clubs keep the city vibrant and exciting to match the perfect year-round weather.
Tip: Getting involved in one of the sports clubs will ease your cultural integration.
Who Would Like to Live There: Solo Travelers, Digital Nomads and Groups
Pros:
Granada has a high amount of activities (skiing, hiking, tennis, etc.)
Public healthcare is accessible and of high quality.
Very active and engaging nightlife.
Cons:
Granada is comparatively small in size.
Traveling to the city can take longer as it is not centrally located.
The weather in Granada is hot and very humid.
9. Bilbao
Best Place to Live for Art Lovers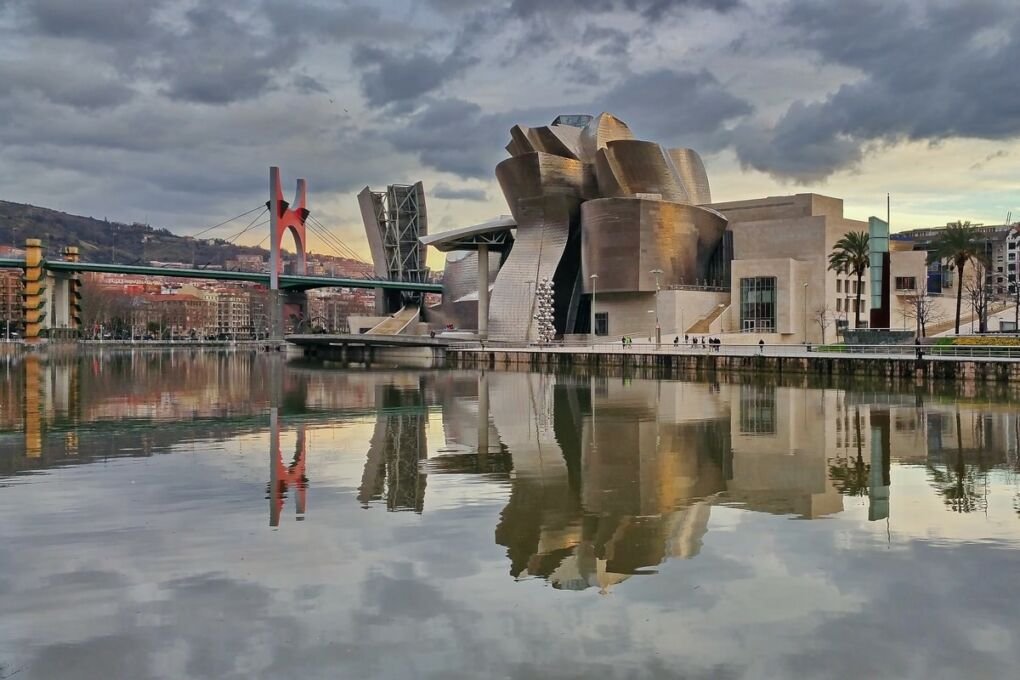 Cost of Living: $$
Bilbao by name might not sound familiar when speaking about Spain, but one cannot leave out this truly unique city. It has a more exotic and different feeling, with different music or arts festivals taking place daily. The city combines art and lifestyle by blending old industrial buildings with new modern architectural feats, such as the Guggenheim Museum.
Tip: Plan your itinerary in advance as there is always something going on in Bilbao.
Who Would Like to Live There: Digital Nomads and Expats
Pros:
The city hosts multiple music and arts festivals.
Bilbao is well connected to other cities.
The locals are incredibly welcoming and accommodating.
Cons:
Potential language barriers.
It can be too culturally detached from the rest of Spain for some.
The weather is unpredictable.
10. Malaga
Best Place to Live for Laidback Travelers
Cost of Living: $
The city of Malaga, in southern Spain, has been drawing tourists for many years. The city is an ode to everything Spanish. Locals and foreigners love this destination for its leisurely and laidback essence. However, Malaga also has a renowned nightlife, some of the best Andalusian festivals, and unique culinary experiences.
Tip: Opening a Spanish bank account should be your first priority in Malaga.
Who Would Like to Live There: Expats and Couples
Pros:
Malaga is renowned for its gastronomy and cuisine.
The city has exquisite walk-only avenues and streets lined with cafes.
There is a unique and undeniable relaxed pace of life.
Cons:
The public transport system is lacking.
The weather goes from one extreme to the other.
Malaga can get very crowded.
FAQs
1. Is It Safe in Spain
Spain is considered to be a very safe country, with instances of petty crime here and there.
2. What Currency Do They Use in Spain
The Euro is the main currency used in Spain.
3. What Language Do They Speak in Spain
Spanish, with several unique dialects. Castilian is the most commonly used variant of Spanish.