Technological advancements have caused numerous online jobs to sprout. The people working remotely are no longer settling for being permanently home-based but are fervently exploring new places to work from. Although there are countless exceptional coworking spaces in the leading metropolises around the globe, digital nomads have yet again upped the game.
Now, they are taking their remote work to the most idyllic and detached spots on earth. It is no wonder that visiting El Nido is high up on their bucket lists. But what can this tropical paradise offer in terms of coworking options?
Matching the best places to live in the Philippines, its collection of islands is proving they can keep up with coworking and coliving. All you have to do is choose your favorite.
The Choice of Places to Work From in El Nido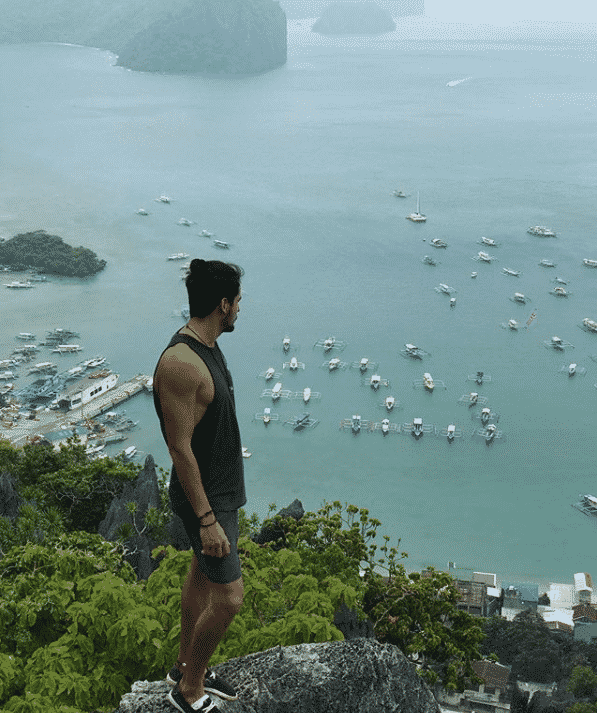 Image source: xavidearanda
Although there aren't many coworking spaces in El Nido, it shouldn't hinder you from working from here. As long as you're willing to lower your expectations a bit, you can still manage both to work and play in El Nido. Many hotels and cafes can serve that purpose. You can also set up your own working station wherever you decide to stay.
Make sure the place has solid Wi-Fi and, ideally, a power generator, pour yourself a cup of strong coffee, set up your travel stand desk, and you are all set! After you're done grinding for the day, you can dedicate yourself to making the most of the outdoor activities El Nido has to offer!
Which Spots Are Worth Pursuing to Work From in El Nido?
Keeping all of the above in mind, we've compiled a list of some of the places you could work from in between all the parties and other activities available in El Nido. We spill the good and the bad about all of them so that you can make an informed decision. Or you could just try them all!
We present to you the spots we deem worth checking out:
Clock-In in Hotel Covo, Lio Estate Resorts
WRKSPCE xLEXIAS
Botanica El Nido
Seda Hotels
V and V Bagel
Art Cafe
Clock-In by AyalaLand Offices in Hotel Covo, Lio Estate Resorts Is the Best Coworking Space in El Nido
Source: Clock-In by AyalaLand Offices
Clock-In is set in the Hotel Covo in Lio Estate Resorts in El Nido and is the only all-encompassing coworking venue there. Although it doesn't identify itself as a coworking space per se, it does offer all the amenities for workers on the go, freelancers, and teams in need of a rentable office.
You can rent a coworking seat at a hot desk on an hourly or daily basis and enjoy the benefits of high-speed internet of up to 35 Mbps. You also get unlimited access to their utilities, coffee, water, and tea. The meeting and conference rooms are equipped with all the necessary equipment, such as smart LED TVs, VOIP phones, and a whiteboard. The rentable event space has a sound system and a wall-mounted projector and screen. Clock-In also offers the Virtual Office service, which puts the handling of your calls, emails, and parcels at their care.
If you find yourself at another Clock-In location, you can use your pass to access that spot at no additional charge. The bonus is that if you choose to stay at Hotel Covo, you get an authentic coliving experience, with the benefit of having your workspace just a few floors away.
Basics
Pricing

Per hour: P 89 (hot desk)
Per day: P 357 (hot desk)
Per hour: P 446 (6-person meeting room)
Per hour: P 3348 (event space)

High-Speed Internet
100 megabit fiber
Open Hours

Monday – Friday: 8.30 am – 5.30 pm
Saturday: Closed
Sunday: Closed (No 24-hour member access)

Ergonomics
Comfortable Chairs
No
Standing Desk
Yes
Workspaces
Dedicated Desks
No
Conference Rooms
Yes
Private Offices
Yes
Conference room / Event rooms
Yes
Phone booths / Skype rooms
No
Coliving
Yes
WRKSPCE xLEXIAS Is the Runner up Coworking Space in EL Nido
Source: Lexias El Nido
WRKSPCE xLEXIAS is a coworking space that is a part of the Lexias hostel. The hotel has a strong Wi-Fi signal that is available in all rooms and social areas. There are a bar and restaurant on the premises that serve meals made from ingredients grown in their own organic garden.
The coworking space itself offers hot desks, meeting rooms, a Skype booth, and event spaces. It is directly attached to the Nolita Bistro and the T-Rex bar, so you can enjoy a hearty meal or a beverage while you work.
The accommodation here is rather inexpensive, so the place makes an excellent coliving option as well.
Basics
Room prices

Dormitory rooms (6 bunk beds): starting from $19
Junior private room (1 single + 2 double beds): starting from $69
Superior private room (1 single + 2 double beds): starting from $79

High-Speed Internet
100 megabit fiber
Open Hours

Monday – Friday: 24 hours
Saturday: 9 am – 00.00 pm
Sunday: 9 am – 00.00 pm

Ergonomics
Comfortable Chairs
No
Standing Desk
No
Workspaces
Dedicated Desks
No
Conference Rooms
No
Private Offices
Yes
Conference room / Event rooms
Yes
Phone booths / Skype rooms
Yes
Coliving
Yes
Botanica El Nido Is a Cafe Turned Coworking Space Whose Coffee You Don't Want to Miss Out on
Source: Trip Advisor
Botanica is a premiere cafe, restaurant, gin bar, and coworking space in El Nido. This place is praised for its excellent coffee—the cappuccino, in particular. Here, you won't have to worry about not being fueled for your work endeavors.
The Botanica cafe is generally quite quiet, although it is one of the most frequented in El Nido due to its delicious pastry. The only complaint is that the smells from the kitchen tend to frequently get into the area where the patrons are. If that could be a problem for you, you may want to consider another option.
| | |
| --- | --- |
| Address | Amboy Street corner Pecado, El Nido |
| Working hours | 7 am – 10 pm |
| Price range | P 250 – 600 |
Seda Lio Hotel Offers Elegant Workspace Options for Teams in El Nudo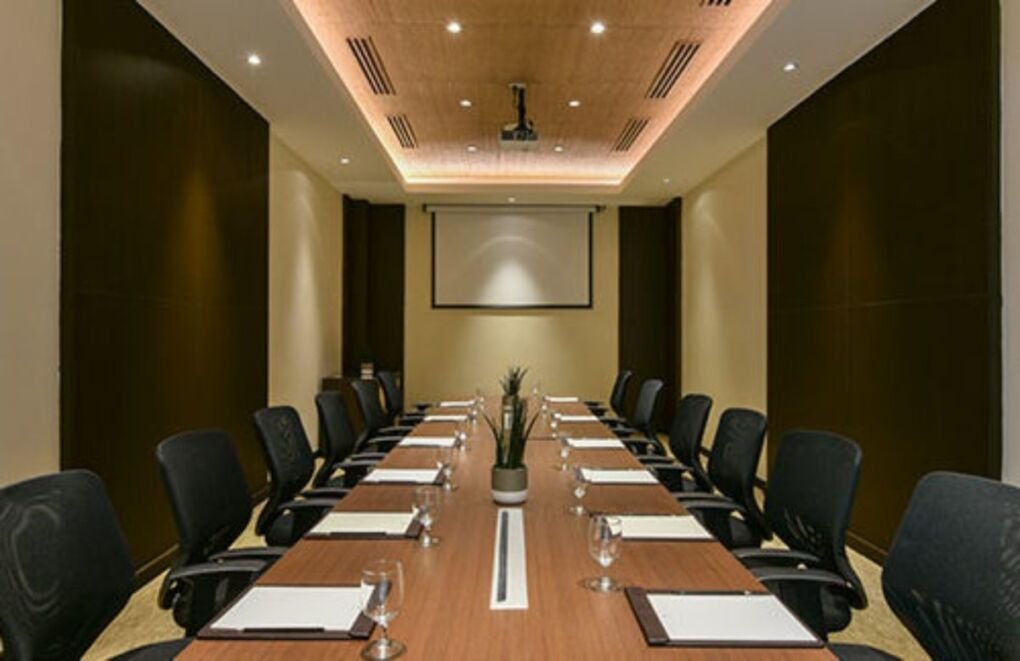 Source: Seda Lio Hotels
Seda Lio Hotel in El Nido doesn't offer a traditional coworking space as such. Still, the place has state-of-the-art conference rooms and a spacious event venue that can be partitioned into two smaller areas. These make perfect settings for working in teams, having conference calls, and conducting brainstorming sessions.
The Narra event room can host up to 150 people, which makes it ideal for most seminars or workshops. It can be expanded to 300 seats by adding a landscaped deck. There are 4 IPIL conference rooms that can hold 15–40 people.
The hotel also offers a gym, the Misto restaurant, and a game room for spending time off work. There is also a children's playroom, in case you need a place to drop your kids off while you work.
V and V Bagel in El Nido Has a Stable Wi-Fi Connection That You Can Work With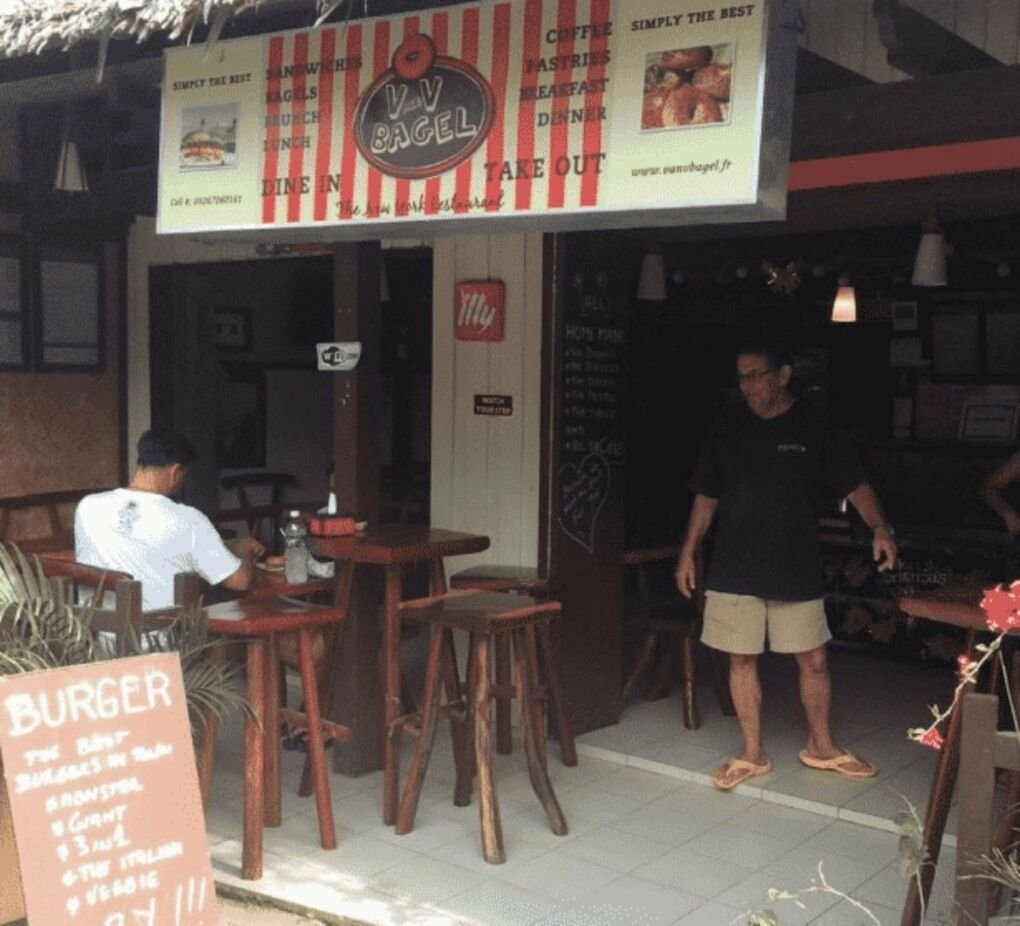 Source: V and V Bagel
V and V Bagel serves delicious meals reminiscent of New York City. You can taste burgers, bagels, pasta, and cheesecake that are to die for! Apart from having your fill with flavors that will take you to a Western world, you can sit at a table and get some work done. The Wi-Fi is much more reliable than in other places in El Nido, so you would likely be able to use most of the apps that you normally would.
| | |
| --- | --- |
| Address | Hama Street, El Nido, Palawan 5313 |
| Working hours | 7.30 am – 10 pm |
| Wi-Fi strength | Download speed: 0.20 Mbps Upload speed: 0.70 Mbps |
Art Cafe Has the Least Reliable Wi-Fi in El Nido
When you search for "best cafes with Wi-Fi in El Nido, the Philippines," one of the top results will most certainly be Art Cafe. While it is true that this spot has truly delicious dishes and the most mouthwatering desserts on offer, its internet reception is so poor that it cannot even send an image or an email without giving you a headache. Forget about streaming video in here. Although the atmosphere may be conducive to productive work, as it is generally a quiet place, if you need good Wi-Fi for your work, the Art cafe is not the place for you.
| | |
| --- | --- |
| Address | Sirena St., Buena Suerte |
| Working hours | 7 am – 7.30 pm |
| Wi-Fi strength (speedtest.com) | Download speed: 0.9 Mbps Upload speed: 0.37 Mbps |
Get to Know the Breathtaking El Nido in the Philippines
El Nido is located at the northern tip of the Philippine island of Palawan. It is a cluster of 45 tiny, mesmerizing islands that are ideal for island hopping. With its pristine white beaches, turquoise lagoons, awe-inspiring caves, towering cliffs, and rich wildlife, the place is the sole definition of perfection. You won't have a hard time finding ideas to put on your itinerary in El Nido. Here are some of the activities you could do:
Swim in the lagoons
Search for secret beaches
Dive
Scuba dive
Snorkel
Kayak
Get wild on a party boat
Try not to get caught up in all the fun El Nido has to offer. Not only will you not do any work, but you will also be broke before you know it. El Nido is hardly the most expensive place on the planet, but it, unfortunately, only has one ATM (at the Municipal Hall). Make sure you bring enough cash to last you your whole trip, and plan your spending ahead. Try to stick to your budget as much as possible and avoid any spur-of-the-moment expenses. Although the one ATM is there, it can be out of service when you least expect it or become emptied out in peak seasons when there are loads of tourists around. The next closest ATM machine is in the Palawan capital, Puerto Princesa, which is five hours away.
If you have enough cash, you can island hop and scuba dive in El Nido to your heart's desire. What if you also want to get some work done? Let's see how you can have the best of both worlds in El Nido.
Can You Cowork in El Nido?
El Nido has become synonymous with paradise for all the reasons listed above. Enjoying heaven on Earth, such as this one, comes at a cost. Being so secluded can mean it could be challenging to meet your work expectations.
You should know that El Nido experiences frequent blackouts. 30–60-minute power outages are commonplace here, and it may surprise you to hear that this is an improvement on the previous situation. A couple of years back, this place only had power from 6 pm to 4 am. Although many hotels now have their own generators, it might be a good idea to bring your own power bank as a backup.
Another possible hindrance may be the crowd if you happen to be in El Nido at the height of the season. Since the place is quite busy at that time of year, you would need a quiet, less frequented place to work from with minimum distractions.
Wi-Fi on the Palawan island
The strength of the Wi-Fi signal is instrumental for online work. Given that El Nido is located off the beaten track, Wifi and phone reception may prove challenging there. Wireless sim cards are an option but are not ideal as they tend to be super slow in tourist places. The best option is to work from a big hotel or carry your own 3D router.
| | |
| --- | --- |
| Internet | Speed |
| Wi-Fi in most hostels, cafes, and restaurants | 3–6 Mbps |
| Big hotel resorts | Up to 10 Mbps but divided among all users |
| Landline internet | 5–20 Mbps, ideally |
Will You Come to El Nido?
El Nido is a prime example of the scenic landscape, lush forests, and turquoise lagoons that are a must-see on any traveler's list. Apart from being able to enjoy perfect, unspoiled nature, you will likely meet other nomads or expats in this place and will be able to make lasting connections with like-minded people.
Although you will most likely have to try out several cafes and hotels before you find the spot that most agrees with your remote work requirements, we're sure El Nido will have something for you. The most important thing to remember is not to let the power outages and intermittent Wi-Fi discourage you from visiting this heavenly place. We assure you that you will be handsomely rewarded with plenty of unforgettable memories during your time off work in El Nido!