Kuala Lumpur, the capital of Malaysia, is a city with one of the most developed infrastructures in Southeast Asia. It is a popular destination and one of the best cities to visit in South East Asia. Expats and digital nomads love it here since visas are issued for 90 days, and after a week in another country, you can extend your stay for another three months. Since Kuala Lumpur is a popular destination, you will get to meet people from all over the world and get by with English. Take a look at what to expect to see and do during your first visit to Kuala Lumpur.
When it comes to the Internet, the quality and speed vary from place to place. Although Wi-Fi is available everywhere (hostels, cafés, and restaurants), it's not always as fast as promised. Another possible issue for some digital nomads is that coworking spaces are more focused on startups and companies and less on individuals. This is good for expats who are looking to stay a while in Kuala Lumpur and develop their business ventures in the local market. Whatever the case may be, you will find decent coworking spaces in this city. Here are our top (and bottom) picks.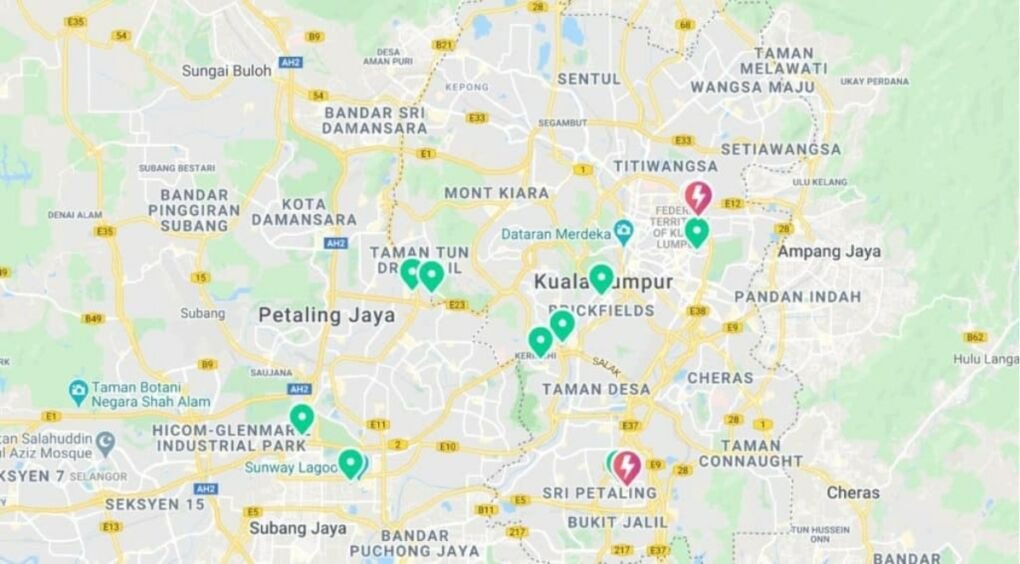 Common Ground Is Our Top Coworking Space in Kuala Lumpur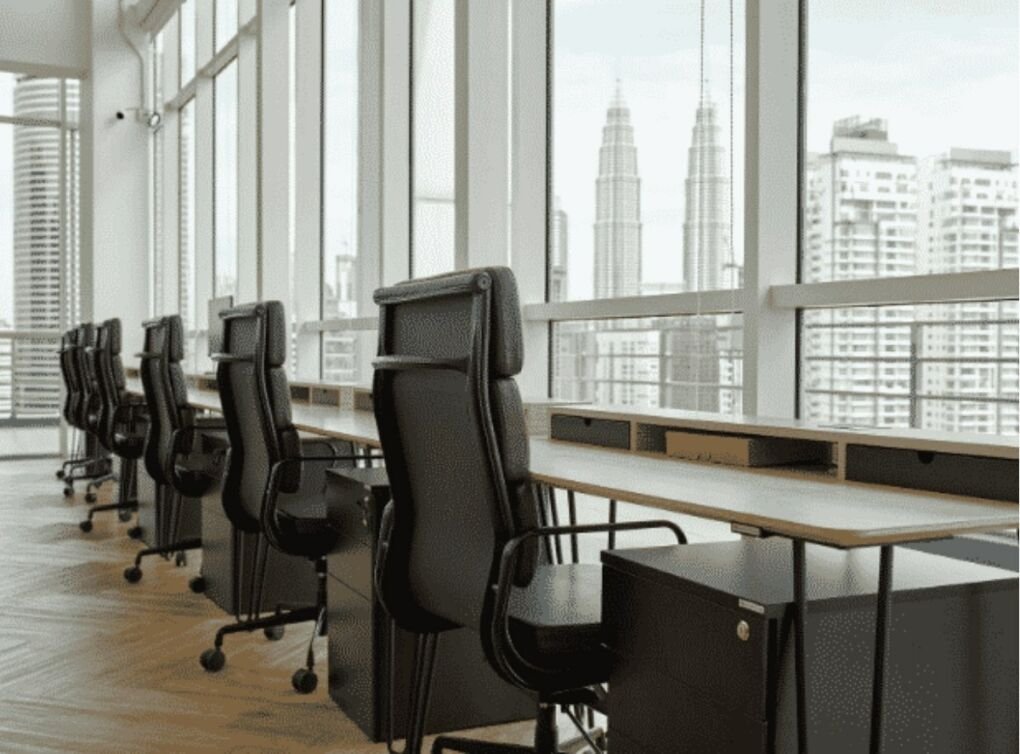 Image source: Common Ground Facebook
Common Ground, located in the Bukit Bintang neighborhood, is one of the best-equipped coworking spaces in Kuala Lumpur. It occupies three top floors of an office tower, with 21,000 square feet​【1 951 m²】 at its disposal.
This coworking space is all about bringing people together through weekly events, workshops, and panels. You can use their CG app to communicate with other members or the staff if you want to meet up for drinks later or solve a problem.
We spent a whole day working in Common Ground, mostly because of the fantastic ergonomic chairs and standing desks. The entire coworking space is exposed to natural light thanks to large windows surrounding it from all sides.
The free and excellent coffee made by professional baristas helped us stay caffeinated and focused on our tasks. If you do want to rest your eyes for a bit, Common Ground has an on-site nap room. You can also go out onto the outdoor terrace and enjoy the view. An added perk is that once you buy a membership plan at one Common Ground, it's valid in all others in Kuala Lumpur and the rest of Malaysia.
Basics
Pricing
MYR499 per month
High-Speed Internet
100 megabit fiber
Open Hours

Monday–Friday: 9 am–6 pm
Saturday: Closed
Sunday: Closed

Ergonomics
Comfortable Chairs
Yes
Standing Desk
Yes
Workspaces
Dedicated Desks
Yes
Conference Rooms
Yes
Private Offices
Yes
Phone booths
Yes
Coliving
No
Stray Folk Studio Is at the Bottom of Our List of Coworking Spaces in Kuala Lumpur
Image source: Stray Folk Studio Facebook
Stray Folk Studio is a small coworking space on the outskirts of Kuala Lumpur, a 50-minute bus ride away from the city center. We needed a quiet spot to work from and to see more of the city, so other digital nomads suggested this place.
We do love a challenge, but Stray Folk Studio proved to be a handful. Plastic chairs were the only ones available, and they didn't even have cushions. To make the trip worthwhile, we used a travel stand desk to comfortably work standing up.
The plus side is that Stray Folk Studio is quiet, which makes it perfect if you are working on a demanding project. Free coffee and cookies did make our day a bit better, and as time passed, we got used to these far-from-ideal working conditions.
Basics
Pricing

MYR9 per hour
MYR18 per day

High-Speed Internet
100 megabit fiber
Open Hours

Monday–Friday: 10 am–9 pm
Saturday: Closed
Sunday: Closed

Ergonomics
Comfortable Chairs
No
Standing Desk
No
Workspaces
Dedicated Desks
No
Conference Rooms
No
Private Offices
No
Phone booths
No
Coliving
No
Five Coworking Spaces in Kuala Lumpur We Also Liked
When in Kuala Lumpur and looking for a great place to work, stop by these coworking spaces:
WORQ
Sandbox Space
UnionSPACE Malaysia
Dojo KL
Komune Coworking
WORQ in Taman Tun Dr Ismail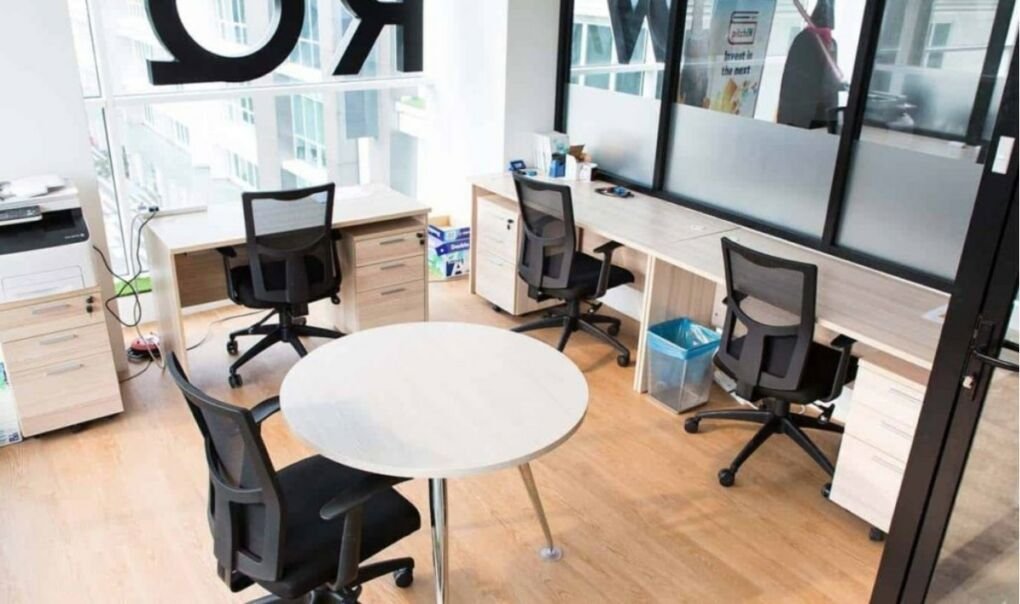 Image source: WORQ website
WORQ has the most sunlight of all the coworking spaces we visited. Situated in Taman Tun Dr Ismail, this coworking space is open Monday to Sunday, with 24/7 access for higher membership plans.
We like the way WORQ uses color to make the space more comfortable and visually appealing. The lounge area is made of colorful beanbags scattered on the floor, where you can lie down and relax. All chairs offer perfect back and neck support, but if you feel the need to change position, you can transfer to a standing desk by the kitchen.
WORQ is a great spot to meet new people or learn new things since it hosts incubator programs, pitching events, and workshops regularly. If you need a break from work, you can go to the nap room, take a shower, or play board games in the lounge.
Sandbox Coworking Space in Sri Petaling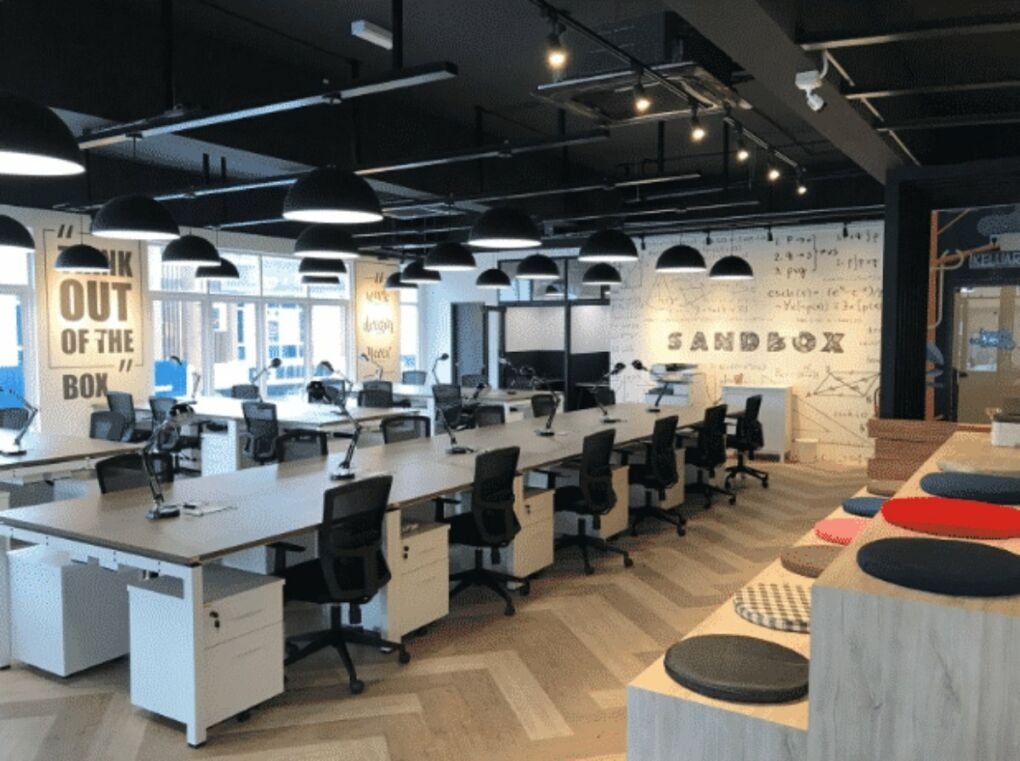 Image source: Sandbox Space Facebook
Sandbox Space is one of those coworking spaces that impresses you with its design. Its large open space area is divided into several zones based on its purpose.
Every workstation has an ergonomic chair, except for hot desks, where you will have to settle for reasonably comfortable plastic ones. The great thing about Sandbox is that you can do your laundry here and get in shape in the on-site gym. This coworking space is fully equipped for video production, with a podcasting room, green screen, and lighting equipment. Free coffee, tea, and snacks are available in the kitchen, where you can also use the refrigerator and microwave.
UnionSPACE Malaysia in Bangsar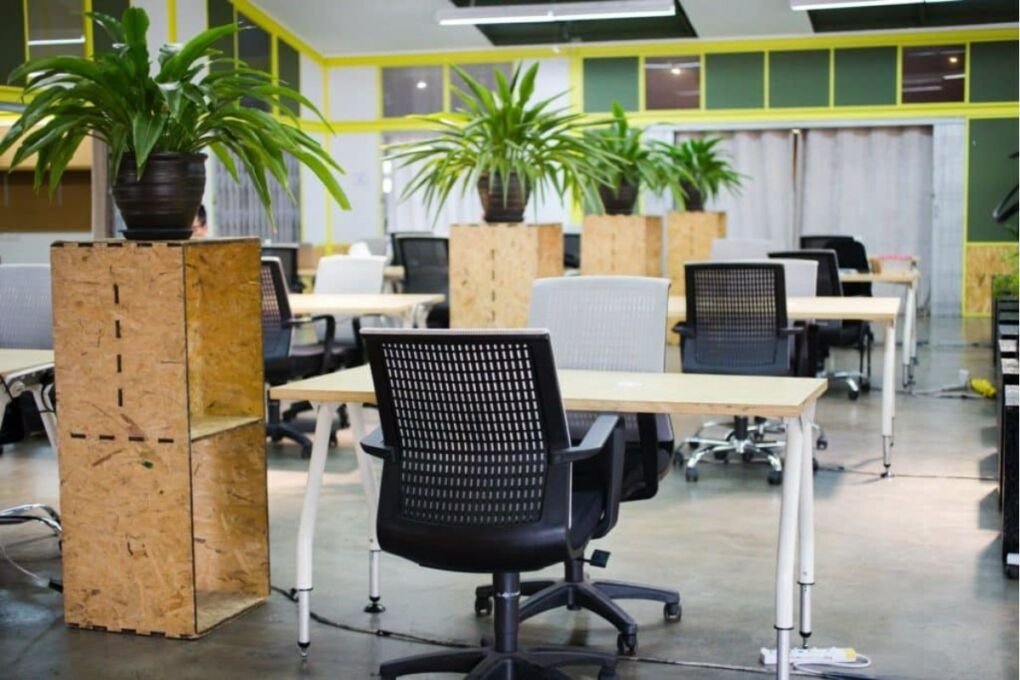 Image source: UnionSpace Malaysia Facebook
UnionSpace Malaysia is a big coworking space located in an old printing factory. This is a place with laid-back vibes and a friendly atmosphere, perfect for those who like a more relaxed working environment.
The open floor plan is designed to include a lot of natural light and greenery. Everyone gets an ergonomic chair, regardless of whether you pay for a hot or dedicated desk. UnionSpace has a large presentation area that can fit up to 180 people and often hosts events there. Free coffee, tea, and fruits are available throughout the day, and you can even ask an in-house barista to prepare something special.
Dojo KL in downtown Kuala Lumpur
Image source: Dojo KL Facebook
Dojo KL is located in the center of Kuala Lumpur, combining traditional Japanese design with modern motifs. Wood and greenery are the main details, with a Zen garden and rattan swings as the most popular areas in this coworking space.
It's all about creating a stress-free environment here, and that becomes obvious the moment you walk in. Some chairs are better and more comfortable than others, but Dojo KL has enough standing desks, so you can choose not to sit at all. Weekly yoga lessons are available for a small fee if you want to stretch and relax after a long day. If yoga is not your thing, you can attend painting lessons or after-hour meets.
Komune Coworking in Bangsar South
Image source: Komune Coworking Facebook
Komune Coworking is all about meeting other coworkers and getting the work done at the same time. This means that the room can become noisy from all the chatter and networking.
Since this is a large open space, it often hosts community events you can attend for free with your membership plan. Ergonomic chairs are not available for all, but Komune has enough seating booths and sofas to make you comfortable. Healthy food options and free coffee are available at the on-site café, and you can also order in from the local eateries. The entrance security is tight, so make sure to have your keycard with you at all times.
Here are other coworking spaces in Kuala Lumpur worth your time:
If you have enjoyed Kuala Lumpur, one of the best cities to visit in South East Asia, you will definitely enjoy other highly rated cities like Bangkok, Hoi An, and Chiang Mai, to name a few.