Taipei is a unique metropolis where cultural heritage and urban infrastructure coexist in peace. Impressive old temples and buzzing night markets stand shoulder to shoulder with state-of-the-art buildings. The tall Taipei 101 overlooks them all. This bamboo-shaped skyscraper is the perfect symbol of the city. You can explore it all using their popular Youbike rental system. All these factors make it one of the best cities to live in Asia. If this is your first time visiting Taipei, check out this travel vlog.
Luckily for all of you who'd like to experience this first-hand, Taipei is warming up to digital nomads. There are now coworking spaces all over the city. Here are some of them.
Home Sweet Home Is Our Favorite Place to Cowork in Taipei
Image source: Home Sweet Home
Home Sweet Home Coworking space is our favorite place for coworking in Taipei. It is located 3 minutes from the Taipei Main Station.
HSH coworking space was designed with young freelancers, digital nomads, artists, and entrepreneurs in mind. The space is beautifully designed with earthy tones, comfortable chairs, and art on the walls to make the place feel cozy and homey. They offer hot desks, dedicated desks, private offices, as well as a venue and meeting room, ideal for those big meetings, events, and presentations. When you book a dedicated desk or a private office, you have 24-hour access to the facility, perfect for those late-night work projects.
The friendly staff and the overall vibe of the place will make you feel right at home, and the incredible community the HSH team built is a perfect opportunity to meet new friends and maybe become roommates in the HSH Coliving Space!
Basics
Pricing
NT 300 – NT 17,000
High-Speed Internet
Yes
Open Hours

Monday – Friday: 10 am – 7 pm
Saturday: Closed
Sunday: Closed

Ergonomics
Comfortable Chairs
Yes
Standing Desk
Yes
Workspaces
Dedicated Desks
Yes
Conference Rooms
Yes
Private Offices
Yes
Phone booths
No
Coliving
Yes
FutureWard Is a Close Second
Image source: FutureWard Facebook
FutureWard is a coworking space in the central area of Taipei, or more precisely, in the Songshan District. It is five minutes away from Nanjing Fuxing MRT station. You can easily hop on the metro to explore the city. This coworking space is nestled inside a huge basement. Before you sound the alarm, take a look at the picture above. The space is bright and luminous thanks to the skylight. Their ventilation system is flawless, and the air is always fresh.
The friendly staff will make you feel at home. You can choose from a variety of office and desk options where free snacks and coffee will await you. Feel free to bring Fido with you, as furry companions are welcome here. If you want to loosen up and mingle after hours at a desk, there are foosball and ping-pong tables available. Their laid-back community gathers for various events there, too, and community drinks. Fun fact: they even hosted TED talks!
Basics
Pricing
TWD 500 per dayTWD 5,000 per month
High-Speed Internet
Yes
Open Hours

Monday – Friday: 9:30 am – 8:30 pm
Saturday: Closed
Sunday: Closed

Ergonomics
Comfortable Chairs
Yes
Standing Desk
Yes
Workspaces
Dedicated Desks
Yes
Conference Rooms
Yes
Private Offices
Yes
Phone booths
Yes
Coliving
No
Workis Is Our Least Favorite Place to Cowork in Taipei
Image source: Workis
Workis is a small, intimate working space located in the Da'an District of Taipei. This part of the city is its educational core and home to National Taiwan University. Workis happened when a freelance designer decided to make his studio into a coworking space.
We can't say that this place is bad. It is a warm, hospitable venue that nurtures a close-knit community. As an effort of a single man, Workis is a great space for creatives to work together and exchange ideas. It's just that there is a great number of coworking spaces in Taipei which are better organized. The Wi-Fi is not as reliable as in some bigger venues.
Because of its laid-back atmosphere, the desks can get a bit messy and cluttered. The chairs are not exactly back-friendly. You can solve this issue by attaching a travel stand desk to the surface. Work standing up and store your stuff beneath. If you are a social and creative soul, we still recommend it. They even have a cat!
Basics
Pricing
$300 per day$5,000 per month
High-Speed Internet
No
Open Hours

Monday – Friday: 9:30 am – 19 pm
Saturday: Closed
Sunday: Closed

Ergonomics
Comfortable Chairs
No
Standing Desk
No
Workspaces
Dedicated Desks
Yes
Conference Rooms
Yes
Private Offices
Yes
Phone booths
No
Coliving
No
4 Coworking Spaces in Taipei We Also Love
Here are more Taipei coworking spaces to check out:
The Hive
Connect
ImpactHub
Kafnu
The Hive in Zhongzheng District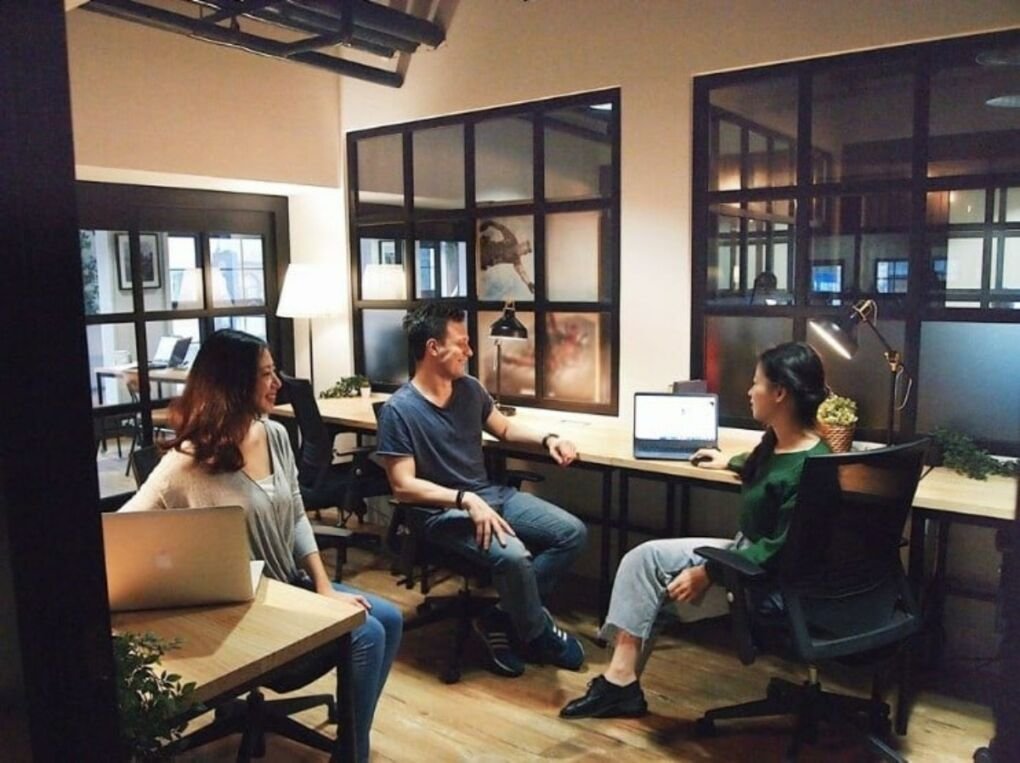 Image source: The Hive (Taipei) Facebook
The Hive is placed in a beautiful centenary building in the center of the city. It's within walking distance of Taipei's main station and minutes away from two metro stations. An excellent location in the heart of Taipei. The Hive has coworking spaces all across the Asia-Pacific region. It enjoys a great reputation among digital nomads and other remote workers.
This coworking hub has a great mix of locals and non-locals in their community. The social events there are a blast — check out their Halloween party photos. Trendy, vast spaces attract everyone who needs to get some work done. All of their offices are fully equipped, from printers to microphones, and they even have a handy community app. The Hive is also praised for being environmentally conscious. Different cans for separating recyclable materials and reusable coffee cups are some examples.
Connect in Da'an District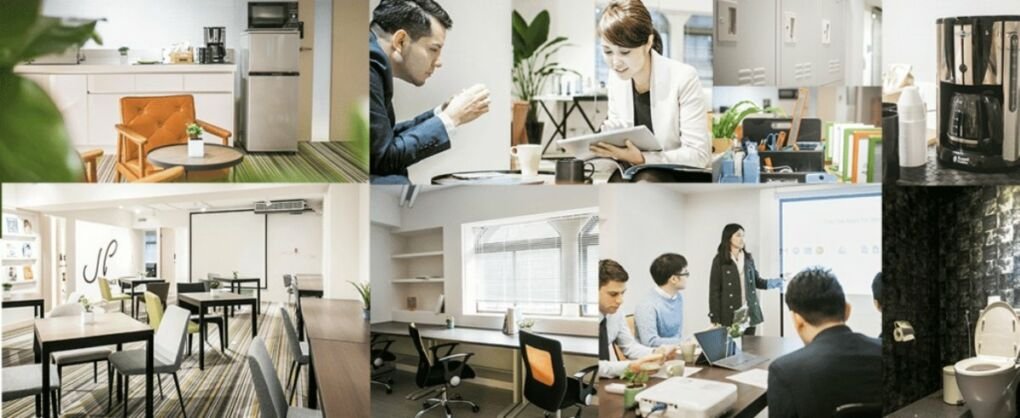 Image source: Connect
Another gem in Da'an District, Connect coworking space, lives up to its name. It sits just outside the exit of an MRT station. Indeed a well-connected location! If you're coming by car, there are several parking lots in the area. You won't have to worry about finding a spot for your car.
This place also connects people of different professions and ethnicities. They come together in a vast open area or seek privacy in one of several smaller offices. A stylish meeting room is available, as well as a library and personal lockers. Bright, airy spaces with lots of seating options will help make your work more enjoyable. The venue also hosts different networking events for professionals in various fields. If you've come to Taipei to connect, this is the right place!
Impact Hub in Da'an District

Image source: Impact Hub
Impact Hub is an inspiring space in Da'an District, accessible both by bus and metro. The Technology Building Station is right next to it. It's a nice, quiet neighborhood, perfect for work.
Furnished with pale yellow wooden desks, the space is reminiscent of neat classrooms. Don't be surprised if you encounter many university students hard at work here, as this is the Taipei University area. The space in the picture might look a bit dark, but don't worry — they have adjustable lighting.
There's even a room called The Art Corner, which serves as an experimental gallery. They exhibit art by students and Hubbers, established and new artists. If you're a designer or any kind of young digital nomad, you'll like this place. Startups also love meeting at Impact Hub. With friendly and bilingual staff, you'll feel at ease here.
Kafnu in Songshan District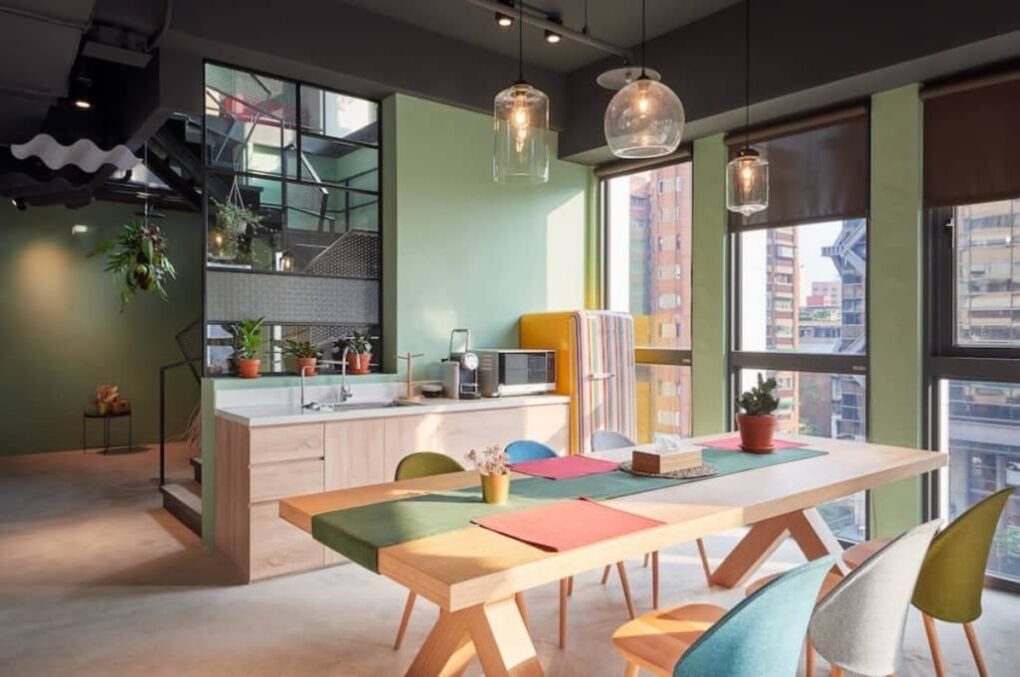 Image source: Kafnu
Kafnu is not an ordinary coworking space. It is a whole urban village where all of your needs will be met. Its central location makes it easily accessible, and it's even close to the airport. This is good to know, as Kafnu also offers accommodation in the form of private rooms and capsules.
They pride themselves on catering to all aspects of your life. From shared workspaces and rooms for rest to fitness studios and green rooms, they have plenty to offer. Photographers will love this place as it features professional studios and lighting equipment. You can even pass the time playing board games while waiting for that important email.
They serve all kinds of coffee and snacks. At the on-premise restaurant, you'll be blinded by all your options. There are even a whole Paleo menu and a spectrum of vegetarian dishes. The design of their spaces is clean and contemporary, almost futuristic. Kafnu takes coworking to another level!
Honorable mentions
If you want to explore beyond this list, check out these coworking spaces:
If you enjoy visiting Asia, you should consider experiencing other parts of the region. There are so many hidden gems in Asia to experience, such as countries like Japan, the Philippines, and Malaysia, to name a few.