Tulum is great for those interested in historically relevant places and those who just want to lie on the beach. Unfortunately, this town is known among digital nomads for its unreliable Wi-Fi and a lack of spaces to work from — there is only one dedicated coworking space. Recently, it has developed, and it now has more Internet cafes with better Wi-Fi. Here are some of the coworking spaces we singled out.
Check out our digital nomad guide to South America, filled with everything you need to know on your coworking adventures.
Bucko Is Our Favorite Place to Cowork in Tulum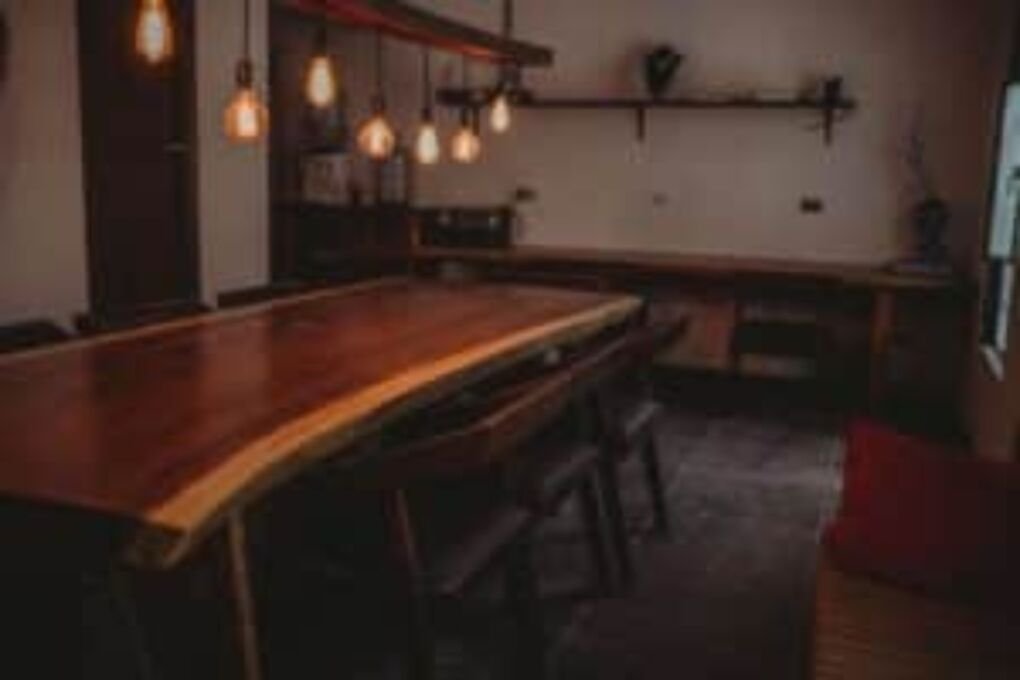 Image source: Bucko Tulum
Bucko is the only coworking space located in the center of Tulum, or rather, in the Pueblo part of it. This is a premium location downtown, with a bus stop only minutes away. From there, you can easily explore the town. If you're feeling adventurous, you can simply hop on the bus and get to the famous Mayan Ruins. If you crave some rest, a bus will take you to the beach part of Tulum for cheap.
Bucko hosts a restaurant, tattoo studio, and music lab apart from the coworking space. You can also stay the night. The warm, rustic interior goes well with their main idea: working together for a greener future. There are two spaces for coworking — a large conference room and a small office that can fit up to six people. Both are equipped with air-conditioning, photocopiers, and scanners, and the Wi-Fi is fast. If you run a remote team, you may want to do some long-overdue remote team building with your coworkers from Bucko's cozy restaurant.
The best thing about Bucko is that the staff are super friendly, and they make you feel like you're part of the community. If you're traveling with your furry friend, do not worry; they are welcome here too.
Basics
Pricing
350 MXN per day1,400 MXN per week3,500 MXN per month
High-Speed Internet
40 Mbps
Open Hours

Monday – Friday: 10 am – 7 pm
Saturday: Closed
Sunday: Closed

Ergonomics
Comfortable Chairs
Yes
Standing Desk
Yes
Workspaces
Dedicated Desks
No
Conference Rooms
Yes
Private Offices
Yes
Phone booths
No
Coliving
No
Best Internet Cafes for Coworking in Tulum
Internet cafes are a decent alternative to coworking spaces. Even though they may not be as comfortable and work-friendly, you can make the most out of them by being resourceful. If you get yourself a portable travel stand desk, you can attach it to a coffee shop table, leave the nasty chair, and work in a standing position. Here are some places in Tulum you should consider.
Tulum Art Club in Downtown Tulum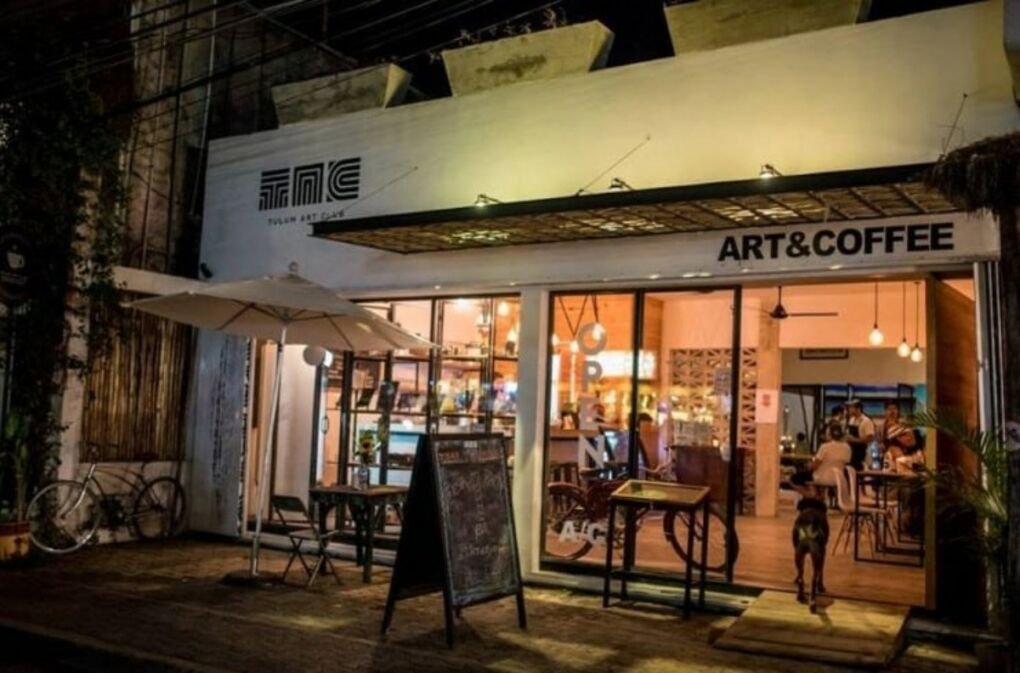 Image source: Tulum Art Club Facebook
Tulum Art Club is a coffee shop on the main street in Tulum. If you decide to stay at a downtown hostel, this will be an excellent place to work as it's within walking distance of many of them. And when you get tired but too lazy to get on the bus and hit the beach, you can always stroll down the main street lined with various souvenir shops and attractions.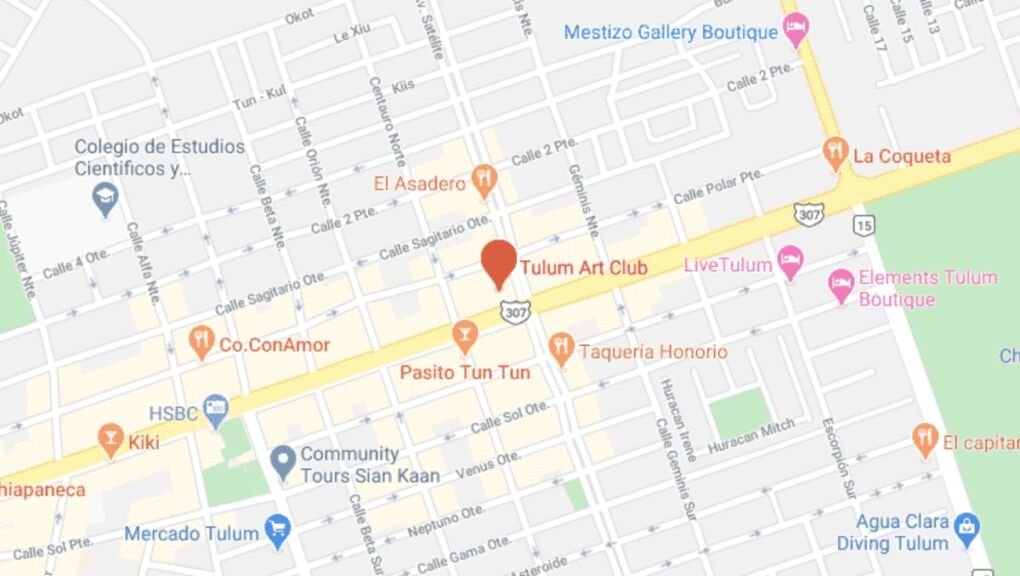 The coffee shop is also a boho-style art gallery, which makes it a beautiful place to work from. Tulum Art Club is one of the hotspots for digital nomads in Tulum. It is quiet, as people are usually there to work or read, and the Wi-Fi is solid and reliable. Whether you're vegetarian or vegan, this place is great news because its menu is mostly vegan, with plenty of raw food dishes and delicious smoothies.
What We Don't Like About Tulum Art Club
As amazing as it is, this coffee shop still has some downsides:
Not enough parking space
It's a bit on the expensive side
No air-conditioning (instead, there are ceiling fans)
Babel Cafe in Downtown Tulum
Image source: Babel Cafe Facebook
Babel Cafe is yet another great place downtown to cowork. It is also on the main road, not too far from Tulum Art Club. If you're staying in the center of Tulum, be sure to check Babel, another nomad-friendly place in the area with a lovely garden.
The Wi-Fi here is reliable, so you don't have to worry about the connection breaking. The place is cozy, with a comfortable sofa and armchairs, and the staff speaks English. Their food is delicious, so you can grab a fresh pastry as you work and enjoy good coffee. You should definitely try their waffles. If you're on a tight budget, you'll be happy to hear that the prices are also reasonable and tourist-friendly.
What We Don't Like About Babel Cafe
As much as we love this place, it has one flaw — it can get a bit noisy. The price of great coffee is in the loud coffee grinders.
Ki'bok Coffee in Downtown Tulum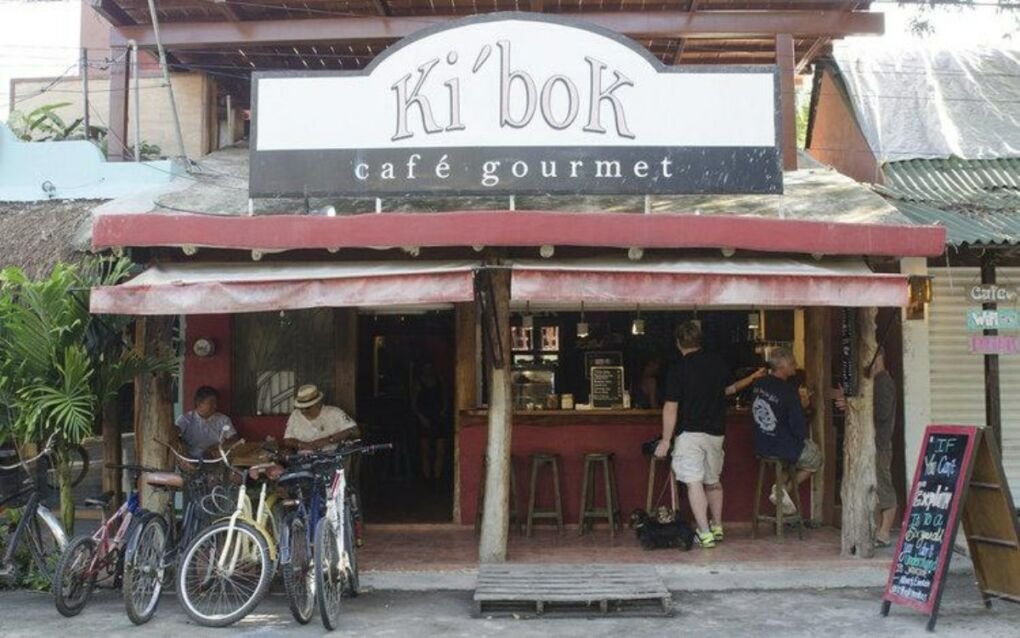 Image source: Ki'bok Coffee
Tulum is a small town, so all the best places are huddled together. Right across the street from Tulum Art Club, there is another potential coworking space — Ki'bok Coffee. This cafe is as chill as the palms that line it. You can sit inside, in front of the coffee shop, or in a charming, colorful garden terrace in the back. The last one is a great option for those looking to get away from the street hustle.
Ki'bok brings the beach vibe to town for those who prefer to experience a little bit of both sides of Tulum. The staff is friendly and attentive, and the food is great. It is one of the most popular local breakfast places and serves the best coffee in town.
What we don't like about Ki'bok Coffee
The coffee is delicious, and the place is cute, but there is one essential problem — Wi-Fi. They do have it, but it is unreliable. So if you're counting on taking long calls or working on anything without interruptions, better cross the street.
Beach Coworking in Tulum
Image source: Selina
If you prefer the sunny side of Tulum and would like to feel sand between your toes while working, you can do that too. There are two places near the beach that can provide you with interesting coworking spaces. However, be aware that they are a bit pricey.
Papaya Playa Project is a hotel with the best Wi-Fi in Tulum. Not only can you use it in the hotel and in their outside restaurant area, but you can also use it in their beach cabanas. Talk about a workcation!
If you stay at Selina Los Lirios Hostel, which also features in our list of cool spaces for coliving in Mexico, you can also rely on great Wi-Fi. Another great thing about this place is that it features its own coworking space, which includes a meeting room and private call rooms. As is the case with Papaya, you can also catch some Wi-Fi on the beach.
As you can see, even though Tulum has a bad rap when it comes to the Internet, there are still cozy places where you can work while soaking in the local atmosphere.
If you love visiting Mexico, there are so much more places to experience. Playa Del Carmen is a popular destination for digital nomads and also one of the best places to live in Mexico. There are also other popular destinations like Guadalajara and Mexico City that are highly recommended.