Make no mistake about it: Beijing is a massive, complex city that offers a wealth of things to discover as a traveller. The Chinese capital dates back to ancient times, holding millennia worth of stories in its endless hutongs and courtyards. But its history is ever-evolving, with the modern-day downtown areas exuding innovation and dynamism. As someone who used to be one of the 21 million people who call Beijing home, let me walk you through where to locals like to hang out, eat, and play. These are some of the best things to see in Beijing, the "Northern Capital", that you might not find in a guidebook, and I hope it'll help you make the most out of your visit.
Essential Things To See in Beijing
Let's be honest, Beijing locals don't spend every weekend trekking up the Great Wall, but as a visitor there are no doubt certain things to see in Beijing that are considered must-do, since no visit to the capital would be complete without them.
Great Wall of China
The Great Wall of China is undoubted near the top of that list. The Badaling section is a tourist favourite, but ask any local and they'll tell you that the Mutianyu section of the Great Wall makes for a much better day out.
Mutianyu Toboggan ride
Not only is it much less crowded (for now), but you can also finish off your hike along the wall with an exhilarating toboggan slide down the mountainside. The recommended itinerary is to get out to Mutianyu early in the morning, so that you can avoid the mid-afternoon heat as you trek along the wall. You'll be able to enjoy the barbecued rainbow trout – a local specialty – for lunch, before heading back into the city in time for nightly activities.
Tiananmen Square
Meanwhile, the most important landmarks in the city proper are no doubt Tiananmen Square and the Forbidden City, which sit adjacent to each other smack dab in the middle of the city. The biggest square in the world holds an incredible significance for the Chinese people, and also serves as the traditional entrance into the Forbidden City, a gated imperial palace that also houses one of China's largest museum collections. You could easily spend an entire day here in Beijing's central district.
View this post on Instagram
The Summer Palace
Don't miss the Summer Palace and the Yuanming Palace (Old Summer Palace) in the city's western quarters as well. Once the Qing Dynasty emperor's retreat, the Summer Palace is one of the most beautiful palace and park complexes in Beijing. Meanwhile, the Old Summer Palace was largely destroyed during the Boxer Rebellion, and the reconstructed palace stands today as a symbol of China's resilience amidst the struggles of the past few centuries.
Having served as the capital of the entire Chinese civilization throughout its history on an on-and-off basis, Beijing has no shortage of beautiful parks, palaces, and temples. Nowadays, such green spaces are embedded into the fabric of Beijing's social scene, offering Beijingers a welcome reprieve from the sprawling urban jungle all around them. The Temple of Heaven and the Lama Temple are two especially popular and significant spots in the downtown area.
Things to see in Beijing – Eclectic Neighbourhoods
You come to Beijing for its ancient landmarks, but what might surprise you is the wealth of vibrance and eclecticism that defines much of modern-day life in Beijing. While the older folk might prefer to gather in the parks and squares as they've always done, the younger crowd are busy painting new colours upon Beijing's never-ending list of neighbourhoods.
View this post on Instagram
Shichahai is a primary example. A series of lakes in the northwestern part of the city centre, it's known as a historic and cultural scenic spot by day and a vibrant dining and entertainment area by night. The Houhai and Qianhai lakes in particular ("Rear Lake" and "Front Lake" especially) are lined with restaurants, bars, and cafes. A short walk from Shichahai, you'll find Nanluoguxiang ("Alley South of the Drum Tower"), a converted hutong, or traditional Beijing alleyway, where traditional architectural structures play host to exuberant shops and restaurants.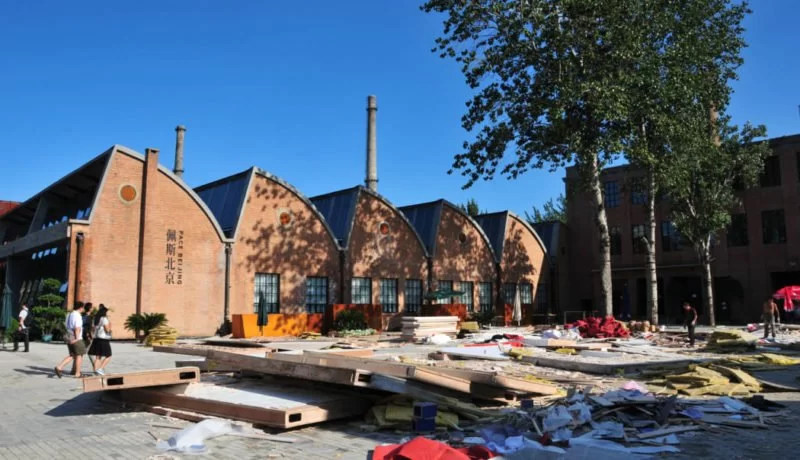 The 798 Art District is another awesome little gem that you might not expect from Beijing. This place used to be a military factory complex that was built in the early days of the People's Republic. Long since decommissioned, the area was reclaimed by Beijing's contemporary art community at the turn of the 21st century, and its factory buildings have since been converted into studios and galleries. There's always an exhibition or two going on here, and plenty of eclectic little coffee shops to keep the inspiration flowing.
The Wudaokou neighbourhood has the city's greatest concentration of students, so it's a great place to get some authentic food and drink if you're on a budget. Meanwhile, Sanlitun is Beijing's trendiest area, home to a large expatriate population and some of the city's best luxury shopping.
At the end of the day, the most authentic Beijing experience lies in the city's hutongs – the narrow alleyways decked out in traditional Chinese architecture that date all the way back to the 12th century. Lined with Old Beijing's signature courtyard-style homes, the hutongs once dominated the cityscape. Sadly, the constant change and regeneration that typifies modern-day Beijing means that the hutongs are slowly giving way to avenues and skyscrapers, but there's still a good handful of them in the city centre for you to explore.
Local Food You Can't Miss In Beijing
Like any global city, Beijing is a hotbed for gastronomy, with all sorts of cuisines from around the world at your fingertips. But there's quite a few things that Beijing does better than anyone, and your taste buds deserve to be treated to these local delicacies.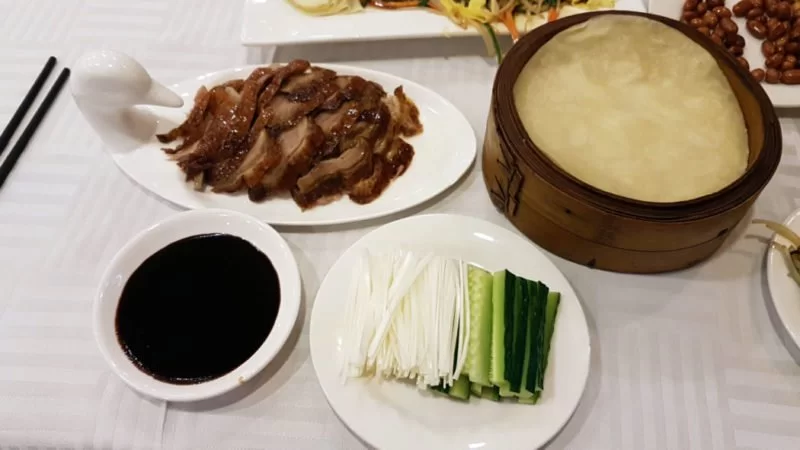 The most notable is of course Peking Duck, a dish traditionally prepared for China's emperors and their company. How the dish is eaten is half the fun: tender bits of duck meat and crisp pieces of skin are served on a plate, together with warm Chinese pancakes and a variety of garnishes, such as spring onion and cucumber. You wrap the duck and the garnishes together inside the pancake and bite into it "spring roll" style. It's a truly delectable dish, and there are several renowned Peking Duck houses – Quanjude and Bianyifang are the household names – that have been serving it for centuries. Despite this, some will tell you to look for the smaller independent restaurants for the best Peking Duck – Jingzun Restaurant, not far from the Sanlitun district, is my personal favourite.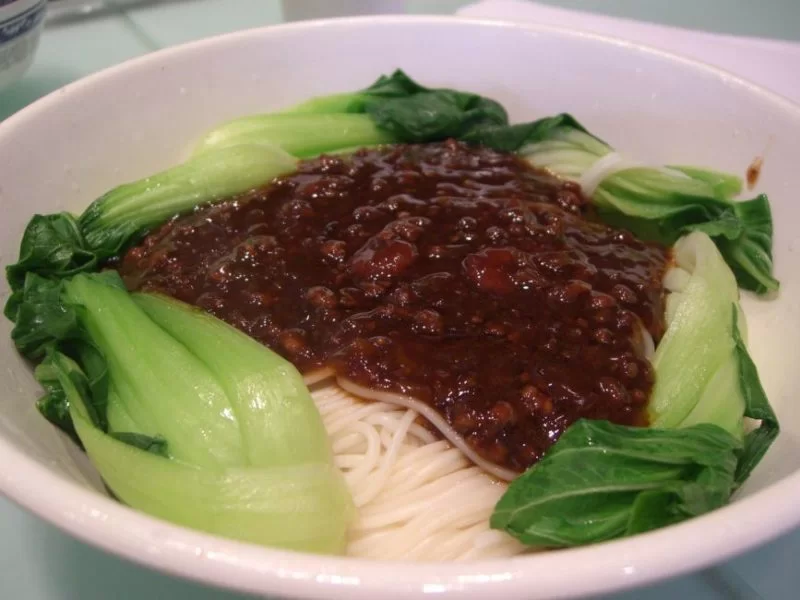 Then you have noodles: lots and lots of it. There's zhajiangmian, which is thick noodles topped with a slow-cooked sauce made out of soybeans and ground meats, usually mixed with some fresh vegetables to balance out the scrumptiously salty sauce. Then there's dalumian, which is noodles mixed with a savoury thick gravy made out of tomatoes, eggs, and spring onions. This is the sort of food that my grandma used to make for me – authentic, home-cooked Beijing cuisine.
Lastly, like the rest of Asia, Beijing's street food scene is bursting with flavour. The classic Beijing "social food" is yangrouchuar, or lamb skewers: grab a couple of mates and hit up the kebab stand on the street corner. You can't miss it, since its distinctive aroma is enrapturing even from several streets down. Take a seat on the communal benches, pop open a few bottles of Tsingtao, and wrangles those chunks of lamb off their metal skewers. From hardened Beijing veterans who grew up in the hutongs, to young professionals catching up after work, Beijingers love themselves a few sticks of lamb and a cold beer just to unwind.
View this post on Instagram
The desserts of Beijing cuisine are also quite distinctive. They're generally rice- and sugar-heavy, a vestige of the poorer times when the cold winters were especially punishing. Tangyuan and zongzi are both made with glutinous rice balls and various fillings, and are generally eaten around the Lantern Festival and the Duanwu Festival respectively. Bingtanghulu is Beijing's version of carnival food: various candied fruits served on a long stick, popular among vendors in Beijing's many public parks.
The Best Ways to Get Around Beijing
Travelling around Beijing can be intimidating because of the city's size. Many of the important sights are vast distances from each other, and many tourists are wary of taking taxis out of fear of being scammed. While most taxi drivers are trying to make an honest living, the unfortunate truth is that it's kind of a widely accepted practice to charge inflated prices for people that look like they're from out of town. Thankfully all is not lost because there are better ways to get around the capital.
The Beijing Subway has come along leaps and bounds since the turn of century – I recall there being one year in the lead-up to the Beijing Olympics when the subway system literally quadrupled in size and capacity. Nowadays it's a very sophisticated public transport system, with over a dozen lines criss-crossing the city and offering easy connectivity no matter where you'd like to go (with the exception of the Great Wall).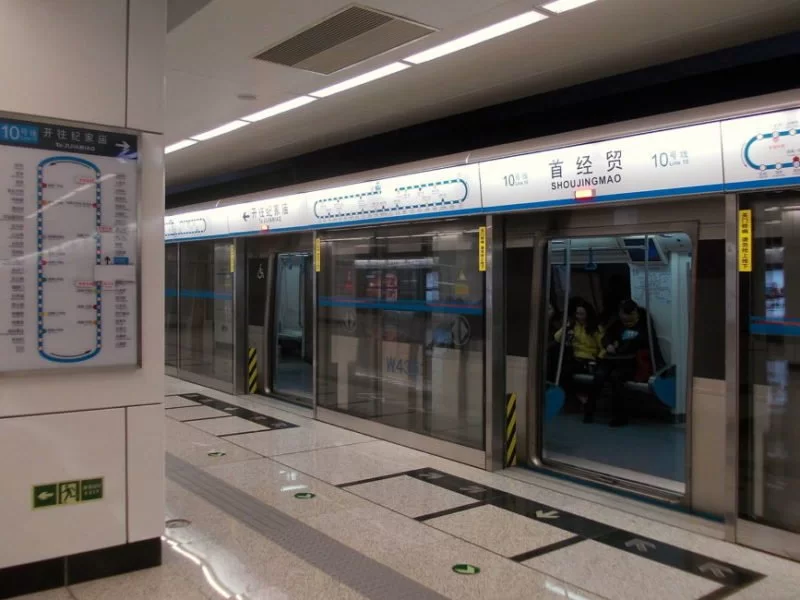 The stations are clean and decked out in helpful English signs, the route map is easy to figure out, and the trains generally run on time. Best of all, Beijing's municipal government heavily subsidizes the subway in order to help relieve the city's traffic congestion problem, meaning that fares are extraordinarily cheap: you'll only pay between ¥3–10 (US$0.50–1.50) for a one-way trip, no matter how far you're travelling.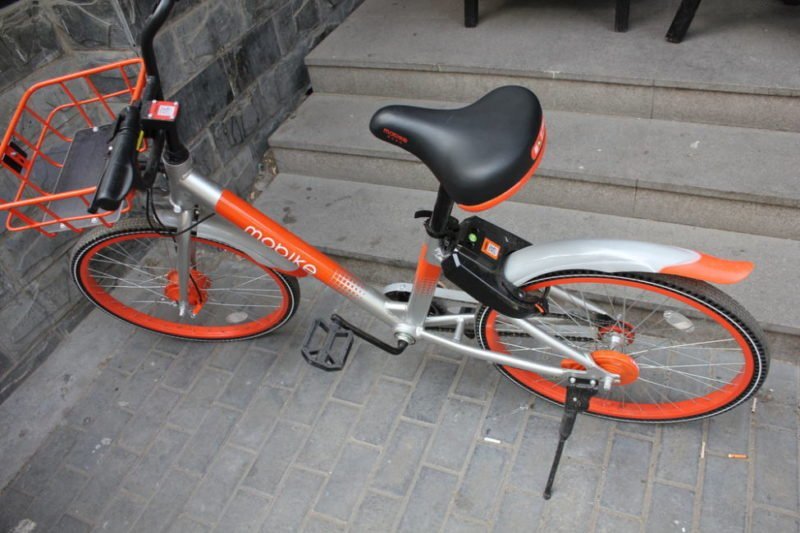 Besides the subway, the other hugely popular way to get around is with China's amazing new generation of mobile bike-sharing apps, whose operators have introduced thousands of bicycles into major cities all over China. The coolest thing about these bike-sharing schemes is that there's no docking station; instead, you scan the barcode on a bike that's sitting on the side of the street, hop on and ride to your destination, and then quite literally hop off and leave the bike on the street for the next user.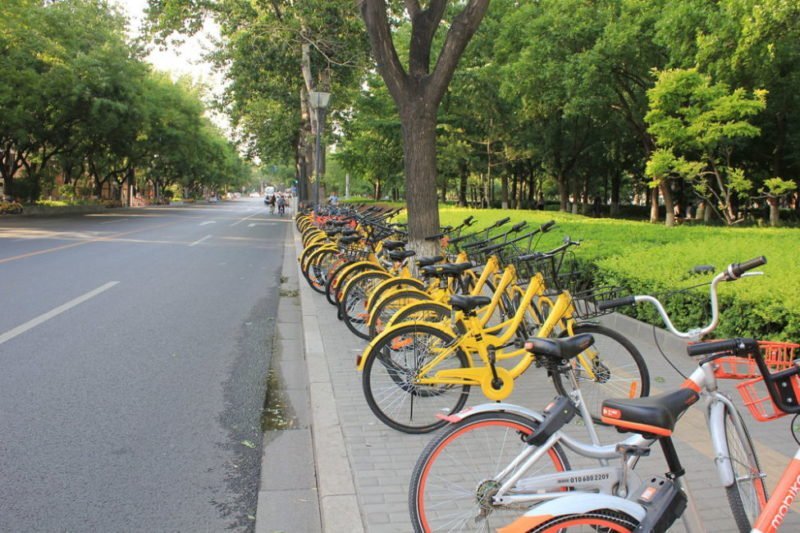 The bikes were designed to solve the "last mile problem": when public transportation brings you decently close to your destination, but still too far to comfortably get there on foot. While the system is not without its operational flaws, altogether it works pretty well, and Beijingers – especially the younger generation – have taken to this novel form of transportation very enthusiastically. It's quite an incredible sight strolling along the city's major thoroughfares and watching a mass rainbow of bicycles pass you by.
Beijing is a city that's constantly transforming, and each time I go back to visit my family, I'm astounded by how much change has taken place since my last visit. I certainly wouldn't have believed it if someone had told me a year ago that a mobile bike-sharing revolution would be taking the city by storm. I hope this article has given you a window into the quintessential daily life of Beijingers both old and new, and left you with a couple of local's favourites that you can search for during your visit. And if you've got a trip to Beijing in the works, by all means drop me a message if you'd like any more recommendations!
About the author: This was a guest post written by Ricky Zhang from Prince of Travel who knows more about Beijing than I ever will!! Follow his travel adventures on Instagram and Facebook.