Ask any photography lover and they will tell you they'll always test out a new photography gadget.
When shopping for gifts for people who like photography make sure you buy practical gifts that can help your photographer loved one to take more unique and high-quality pictures.
While some are just fun little knick-knacks with photo-flare that don't break the bank. These are some of the best gifts for photography enthusiasts available right now.
This gift guide will come in handy for birthdays or Christmas.
Without further ado, here's what to buy for someone who likes photography:
Disclaimer: This article contains affiliate links. This means that if you make a booking after clicking on a link, I may receive a small commission at no extra cost to you!
How to choose gifts for people who like photography
Choosing gifts for someone who likes photography can be difficult as you might not be sure which camera they already own. This makes it hard to buy accessories, which might not work with that camera.
That's why we recommend buying photography books, universal peripherals, or online courses as gifts for photography enthusiasts.
Inexpensive gifts for photography enthusiasts
Camera Bag Strap
The perfect camera bag strap for photographers is able to carry an impressive amount of weight, its comfortable and easy to adjust.
The camera strap works with the heaviest pro cameras or binoculars and can easily hold 200 lbs (90 kg).
[maxbutton id="5″ url="https://amzn.to/2GUQ4a8″ ]
Memory Card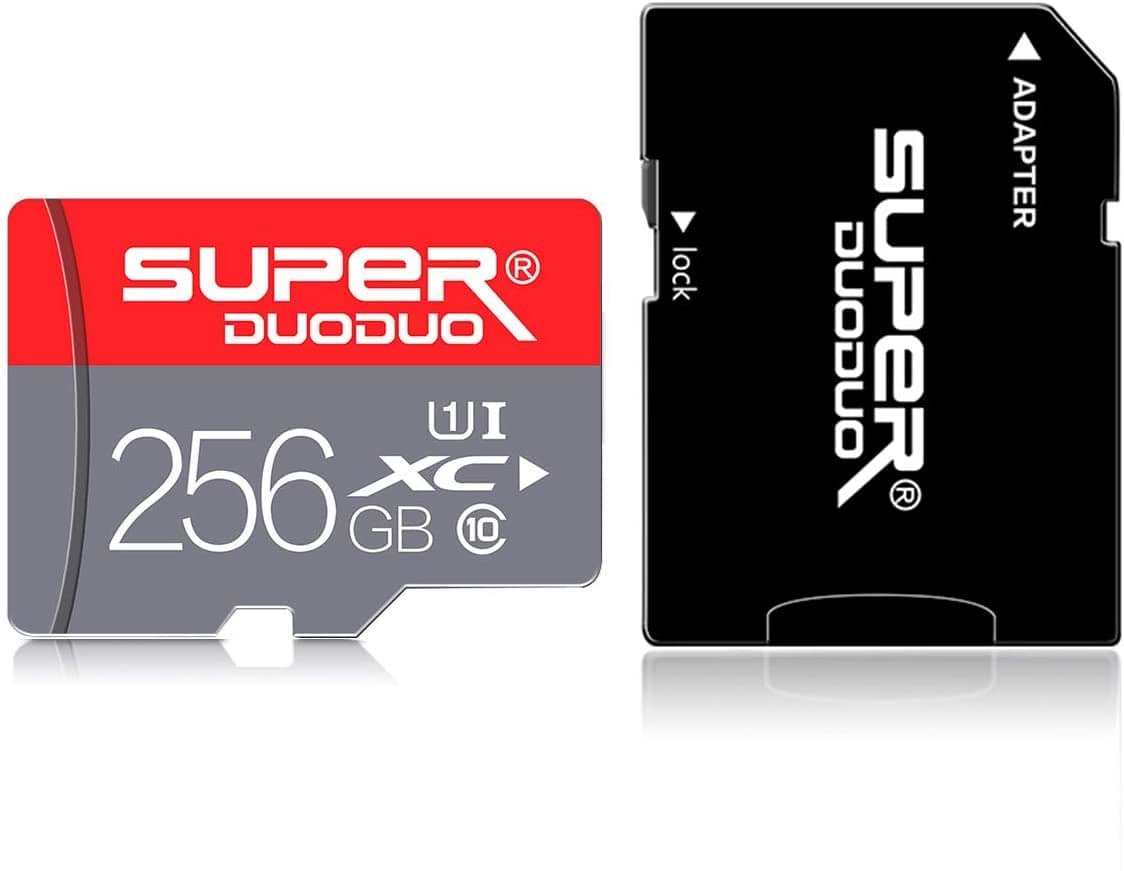 If you're looking for something small — a memory card will always be appreciated by photographers.
[maxbutton id="5″ url="https://amzn.to/35HPIhk" ]
Memory Card Holder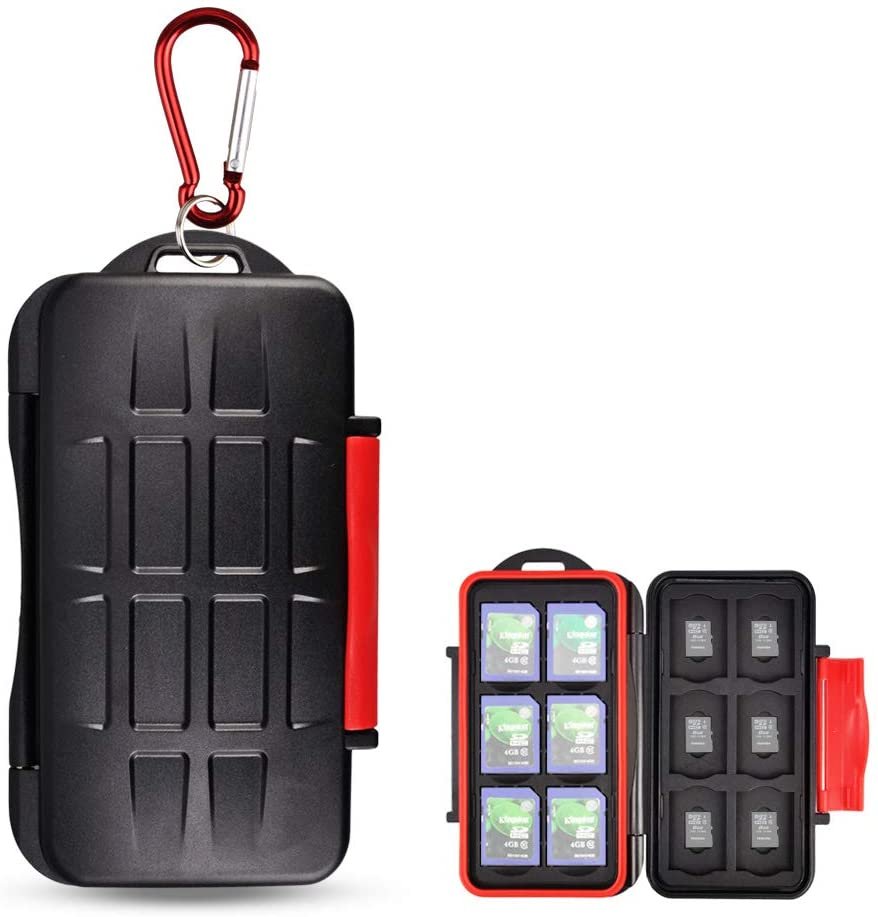 This Kiorafoto Memory Card Holder is one of the best inexpensive gifts for photography enthusiasts. It's water-resistant and shockproof and comes complete with a snap-on locking system. pocket size, which makes it the perfect travel companion.
[maxbutton id="5″ url="https://amzn.to/2E22Cvt" ]
Universal Flash Gels
Universal Flash Gels are fun gifts for photographers. They create magical scenes and are often used as accent lights, or to add dramatic color to backgrounds or selected portions of a scene for artistic effect.
This Flash Gel Set consists of 20 different filters: 14 color effects, 5 color correction, 1 diffusion, and 1 Seles gel-band attachment.
Photographers can use these in a bunch of different ways, but they're most common for portrait/ studio work, but you simply attach it to your flash (which can add some really unique effects to photos!
[maxbutton id="5″ url="https://amzn.to/33niuB6″ ]
Camera Lens Travel Mug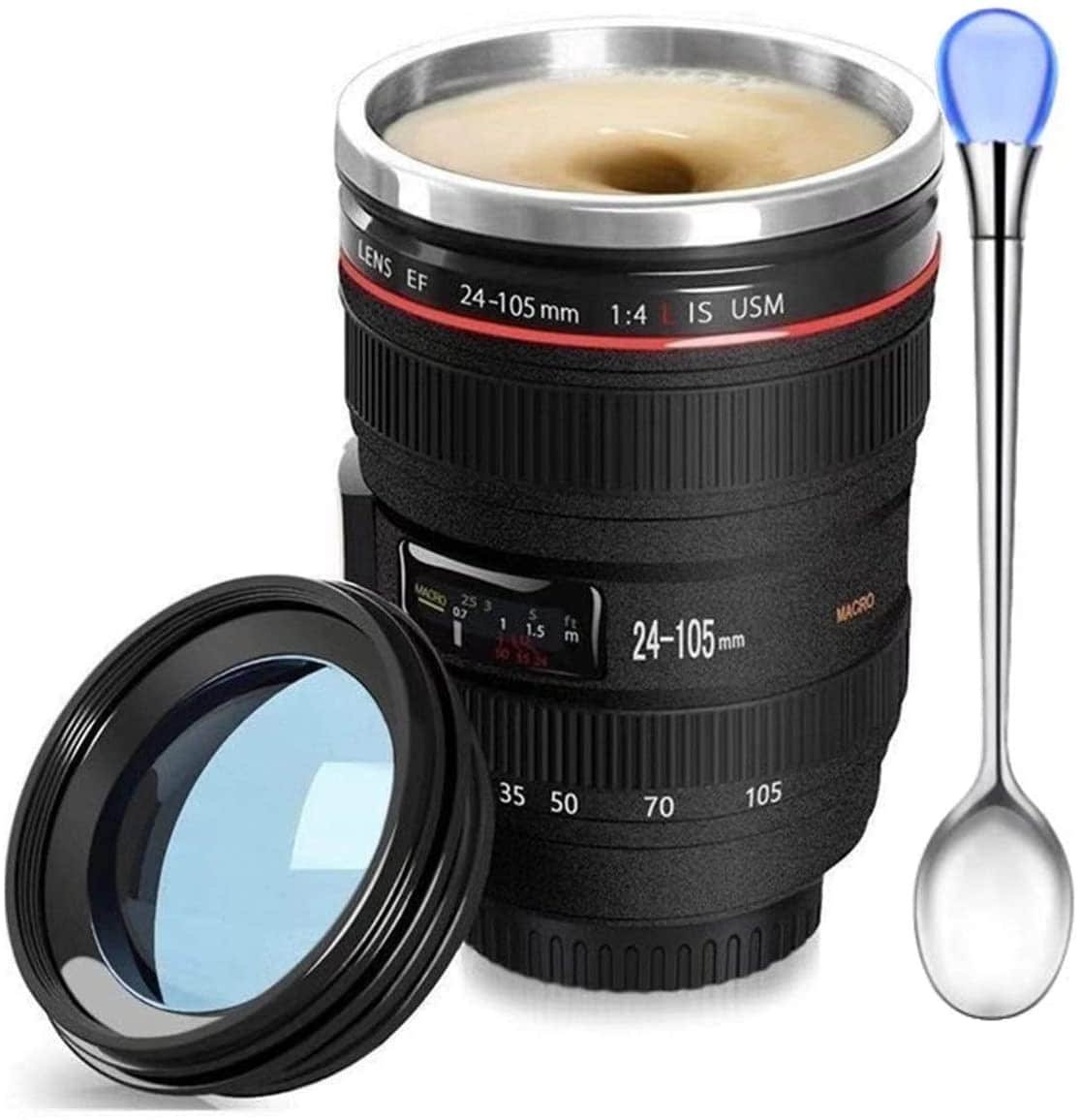 This insulated stainless steel interior transforms your mug into a convenient travel thermos! Camera Lens Mugs are the perfect gift for photography lovers.
[maxbutton id="5″ url="https://amzn.to/33uXGYy" ]
Moment Phone Lens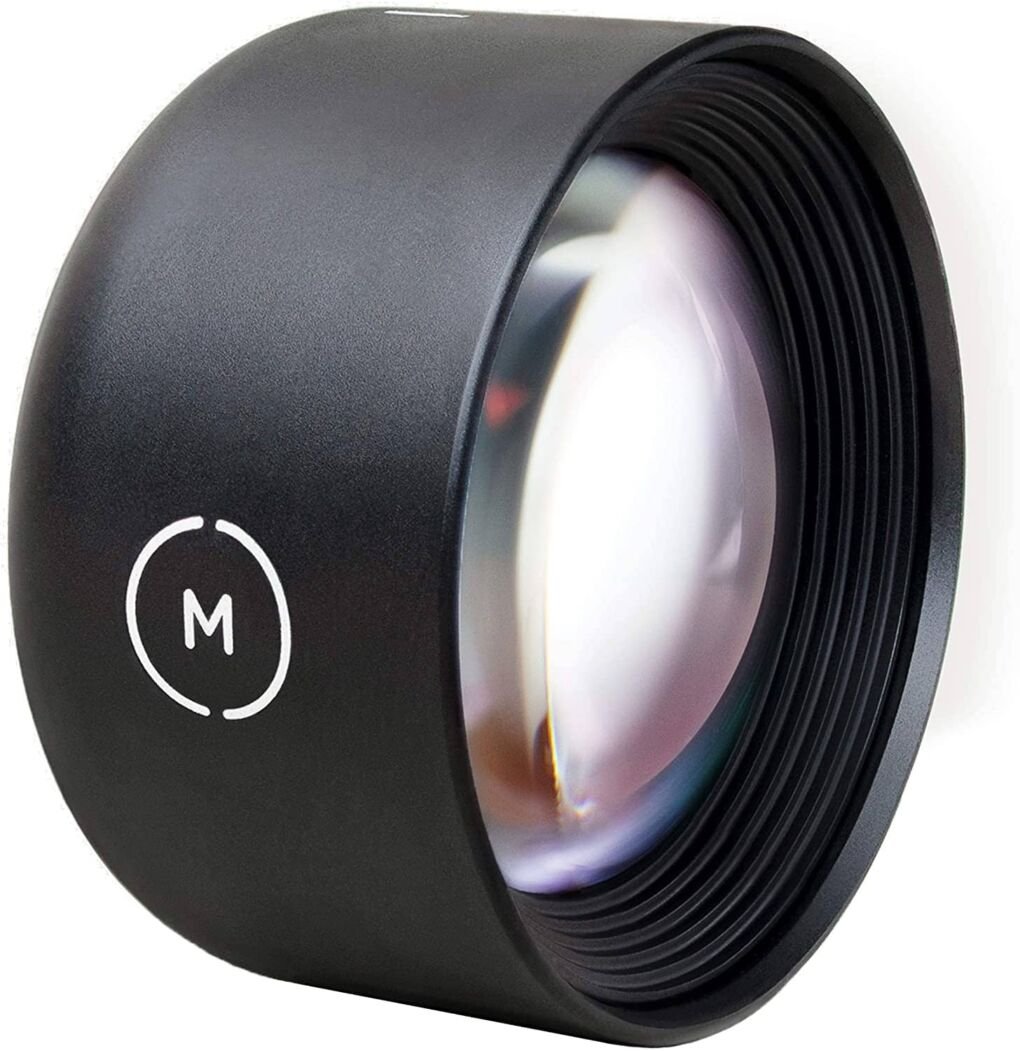 Moment Camera Lenses are the best way to up your photo game with your phone. It's compatible with iPhone, Pixel, Galaxy, and OnePlus phones.
This product REQUIRES you to purchase a Moment Case OR Battery Photo Case to attach the lens to your phone. Mounts over either lens on dual-lens phones enabling nearly limitless creativity.
[maxbutton id="5″ url="https://amzn.to/2ZCPDb5″ ]
Coffee Table Books for Photographers
Humans of New York
The latest stories from the Humans of New York, featuring interviews with thousands of people on the streets of New York City.
This New York Times bestseller was created in 2010 by photographer Brandon Stanton who set out on an ambitious project: to single-handedly create a photographic census of New York City.
The initial goal was to photograph 10,000 New Yorkers on the street and create an exhaustive.
[maxbutton id="5″ url="https://amzn.to/33rFajP" ]
The New Black Vanguard: Photography Between Art and Fashion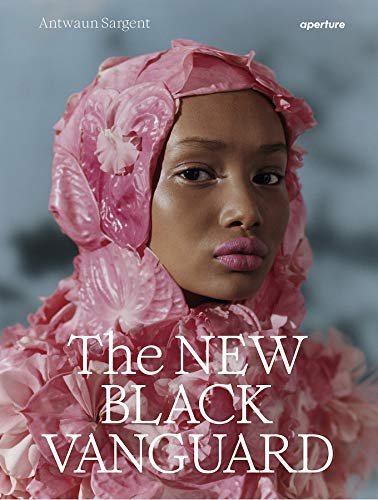 In The New Black Vanguard: Photography between Art and Fashion, curator and critic Antwaun Sargent addresses a radical transformation taking place in fashion and art today.
This photography book features black figures and Black runway and cover models in the media and art has been one marker of increasingly inclusive fashion and art communities.
[maxbutton id="5″ url="https://amzn.to/32uaCyM" ]
Life: 100 Photographs That Changed the World
A celebration of the power of photography offers a stunning portfolio of one hundred of the most important and vivid still images of all time.
These include Robert Capa's images from the beaches of Normandy, Joe Rosenthal's famed study of the flag-raising at Iwo Jima, and works by Harry Benson, Eddie Adams, Larry Burrows, Alfred Eisenstadt, and other notable photographers. 50,000 first printing.
[maxbutton id="5″ url="https://amzn.to/2FGfDLK" ]
Perfect Gifts for Photography Enthusiasts
This is what gifts photographers actually want:
Portable Lightbox Studio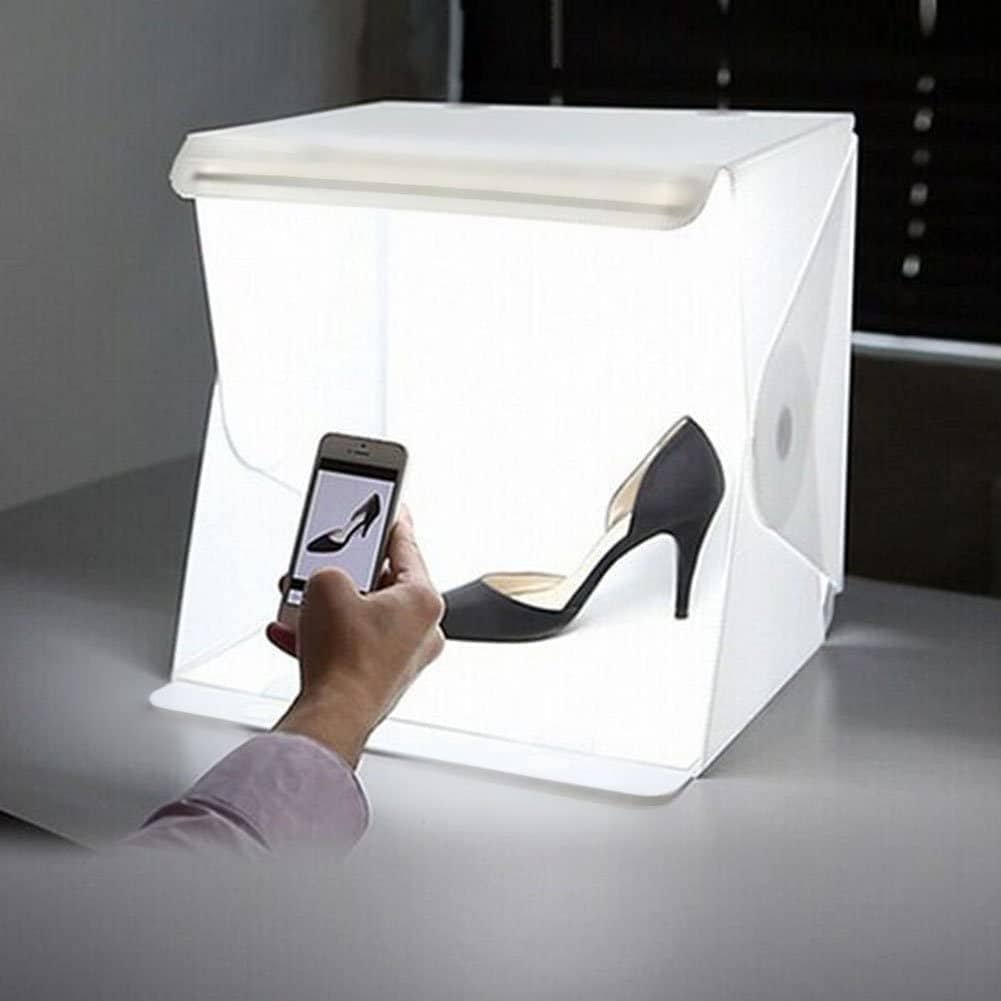 The photography lightbox studio is designed for small items of photography enthusiasts, crafters, small business owners who want to take their own professional photos.
This is the perfect gift for someone who likes photography so they can diffuse lighting to your subject, preventing dark spots and harsh shadows.
[maxbutton id="5″ url="https://amzn.to/2FEsbCZ" ]
Green Screen Backdrop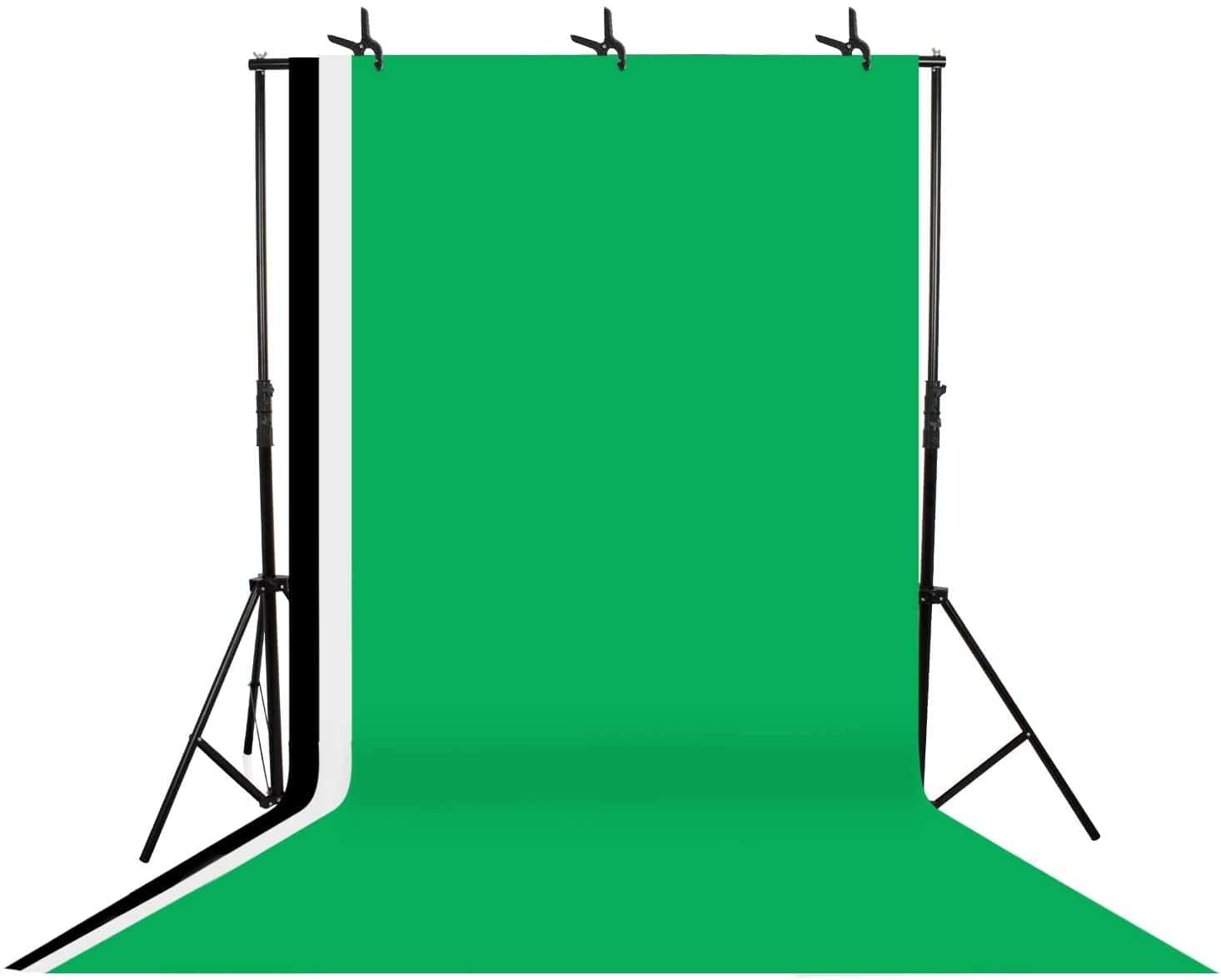 Green screen technology is necessary in today's fast-paced world of production. Without chroma key technology, the process of producing high-quality videos and photos can be very difficult and expensive.
Green screens are the best gifts for photography enthusiasts as they can make photos and videos look amazing and can help any video that you produce stand out from the crowd.
[maxbutton id="5″ url="https://amzn.to/3iwIpg2″ ]
GoPro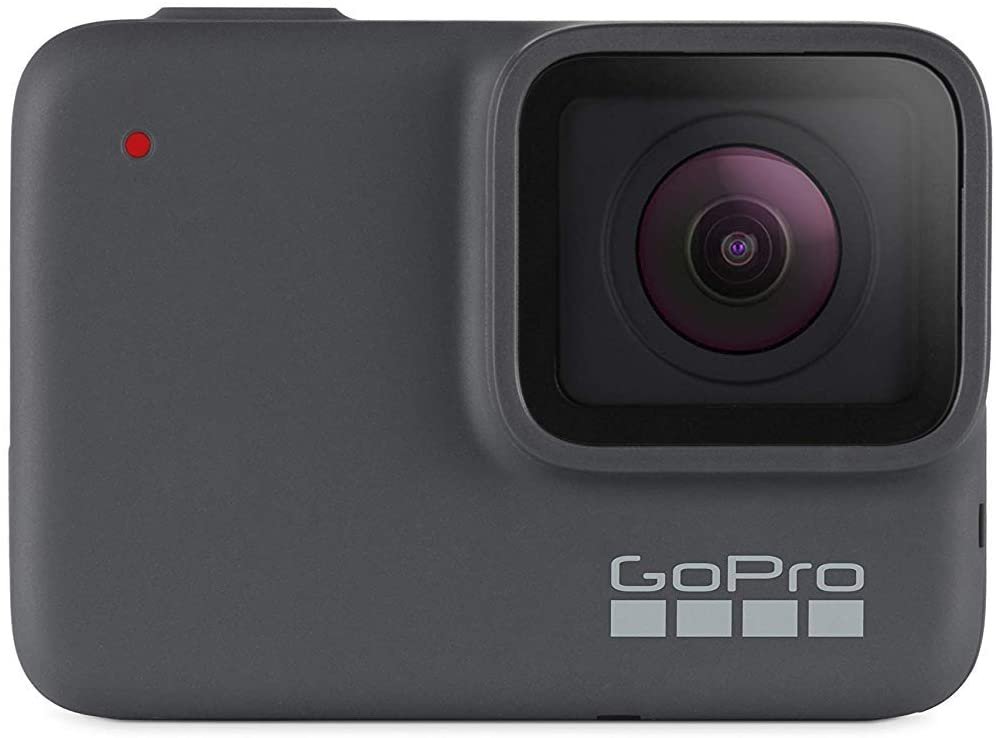 A GoPro is a small camera the takes the best qualities of point-and-shoots and camcorders and packs them into a rugged frame that's smaller, waterproof, and virtually indestructible.
This action camera is an amazing tool for capturing high-speed sports and stunts, it also has the uncanny ability to transform seemingly mundane activities into striking visual marvels.
[maxbutton id="5″ url="https://amzn.to/35AQjSc" ]
GoPro Handheld Underwater Selfie Stick
A GoPro Underwater Selfie Stick is a portable Screwable Water-tight Endcap. It mounts directly to your GoPro casing, with no adapters needed, and it tightens securely. For increased shooting possibilities, the mount tilts 180 degrees.
The watertight compartment of the floaty grip can be used either as a storage for your valuable small items to keep dry; or to achieve neutral buoyancy during scuba diving, snorkeling, and other fun underwater activities.
[maxbutton id="5″ url="https://amzn.to/3iArx8k" ]
Compact Travel Tripod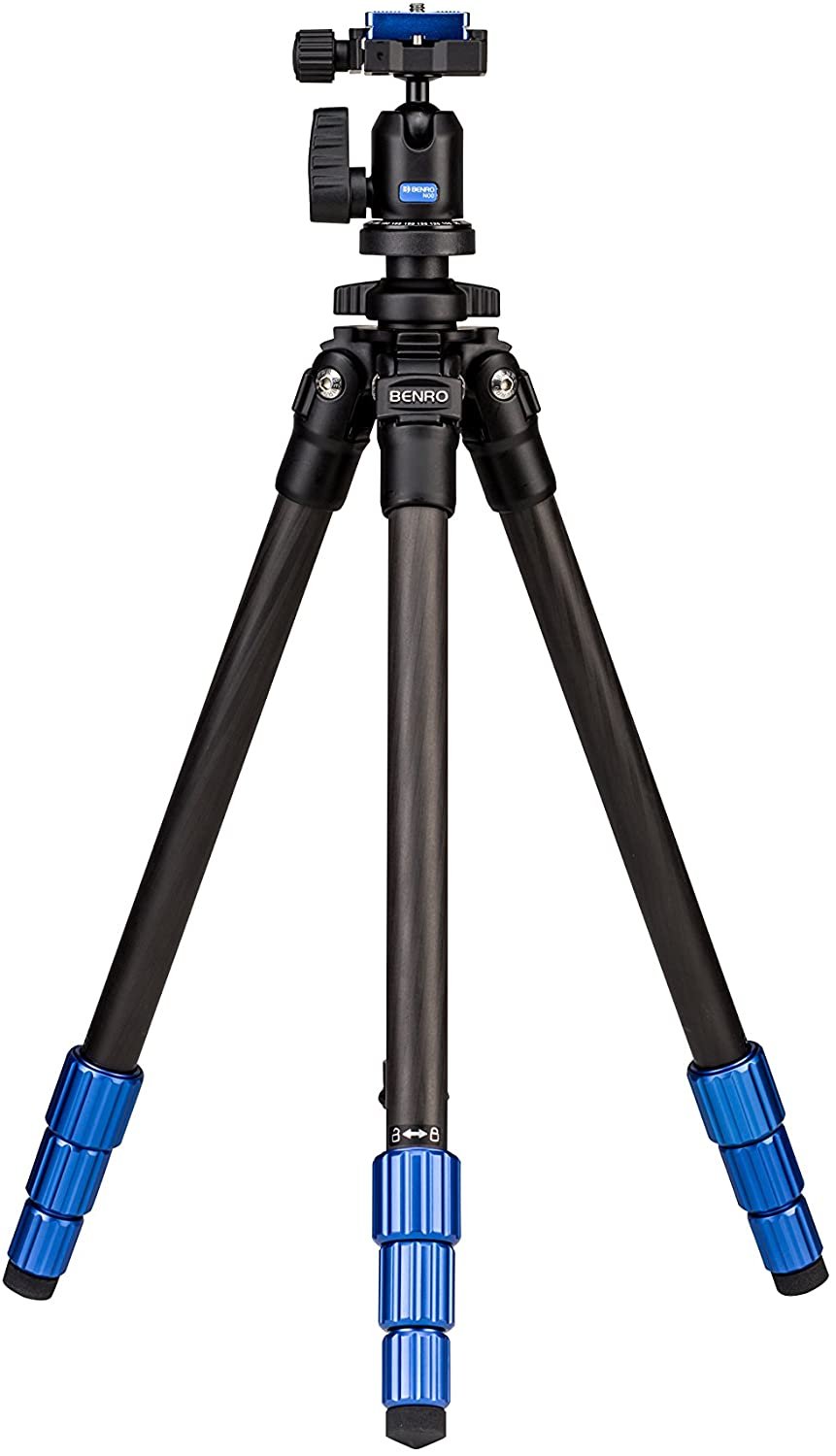 This lightweight and compact travel tripod. It features 3 leg positions and each leg can be positioned individually for uneven terrain.
[maxbutton id="5″ url="https://amzn.to/2E0bth1″ ]
Instant Photo Printer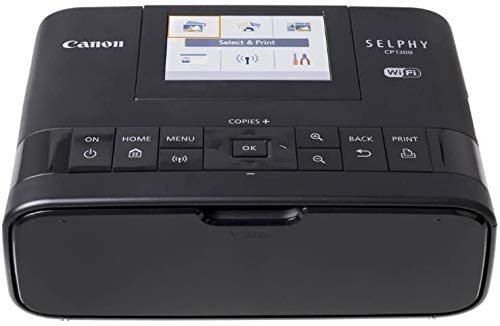 Instant Photo Printers are Ultra-compact and they deliver fast, reliable, professional-quality photos, making this one of the perfect gifts for photography enthusiasts.
Being able to print right from your iPhone, Android, or digital camera's memory card is a game-changer.
[maxbutton id="5″ url="https://amzn.to/33w4Mw3″ ]
DJI Mavic Air Quadcopter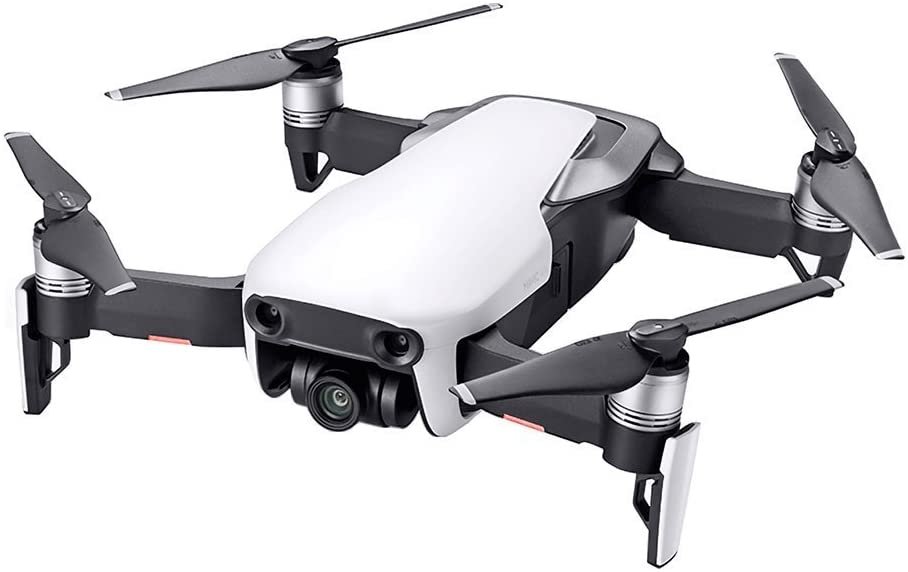 Every photographer needs a drone and the DJI Mavic Air Quadcopter is the perfect drone for beginners. It's small enough to fit in your palm and takes stunning images and videos.
[maxbutton id="5″ url="https://amzn.to/2ZEEXJ4″ ]
---
More AMAZING Guides
---