Having just spent a magical few days in Graz, Austria's second biggest city, as part of a #EuroCultureTrip campaign, it's quickly been added to my list of favourite cities in Europe to photograph. While Europe is blessed with many beautiful cities, complete with a fascinating history and historic old towns, Graz Old Town really stood out for me.
While I loved checking out the quirky vintage stores, upcycled boutiques and art galleries in the new part of the city, getting lost in the old part of town was by far one of my favourite things to do in Graz.
A UNESCO World Heritage Site
It came as no surprise to learn that Graz center is, in fact, a UNESCO World Heritage site, thanks to "the harmonious co-existence of typical buildings from different epochs and in different architectural styles". There are over 1,000 historic buildings to be found, most painted in either pretty pastels or rich reds, with beautiful artwork and carvings to be found on some of the building facades.
Graz Old Town, while small and compact, is home to some many unique landmark buildings of varying ages, with the architecture dating back as far as the Gothic era.
Landmark buildings in Graz Old Town
Some must visit sights in Graz include; the Graz Castle with its double spiral stone staircase; Landeszeughaus (the largest armoury in the world); the Schlossberg, home to the famous Graz clock tower; the beautiful Mausoleum of Emperor Ferdinand II; Graz Opera House (the second biggest in Austria),the floating island, the Kunsthaus (in the newer part of the city); the Landhaus courtyard (home to the local government); and Gemaltes Haus (beautiful house covered in frescos).
It's pretty easy to see most of the main landmark buildings in one day, and if you have two you can spend longer in some places such as the Armoury or the Museum of Modern Art.
Early morning and early evening are the best times to photograph the old town from street level, while the evening and nighttime views from the clock tower and the river make for beautiful photos.
I also loved the amazing views from the Kastner and Ohler Department Store, which has an incredible rooftop bar and restaurant and is one of the only places in the city you can photograph the beautiful red rooftops and clock tower in one photo.
Best Photo Spots in Graz
Below are some of my favourite photo spots in Graz, as well as the location of each photo. If you're travelling to Graz and want any tips, leave a comment or shoot me a message!
The Schlossberg and Clock Tower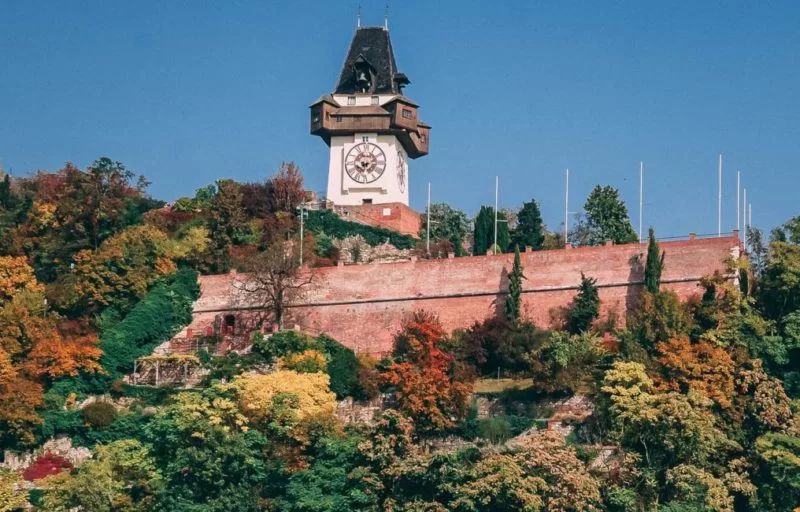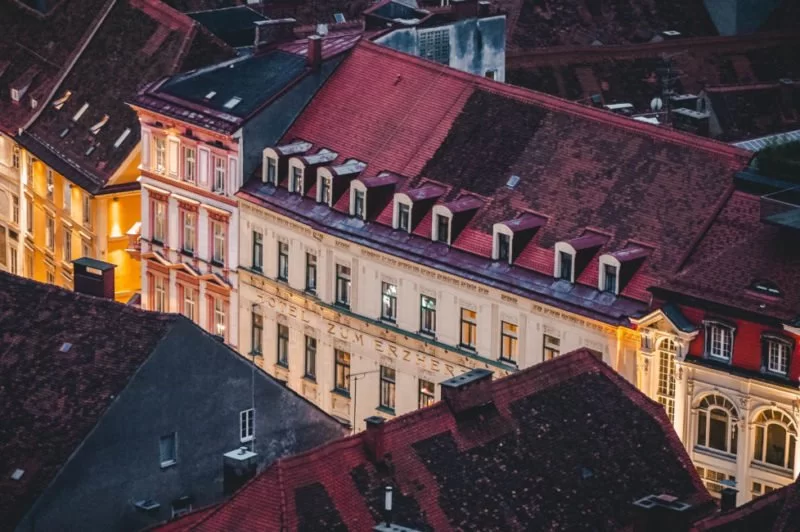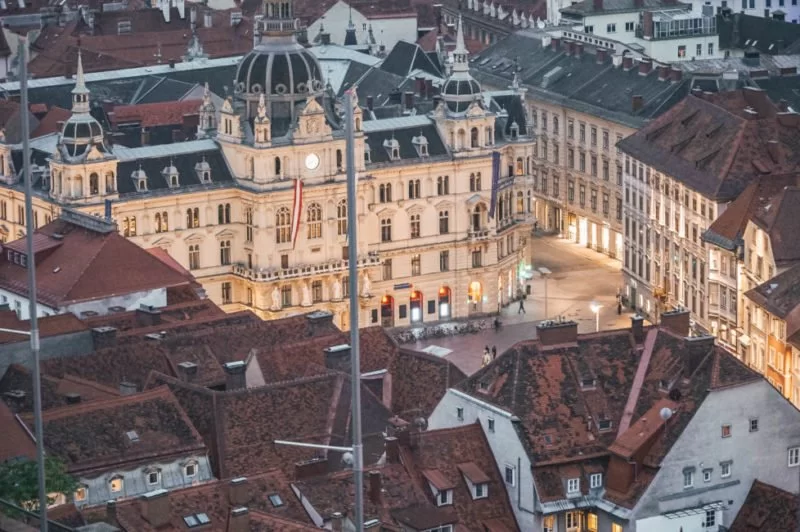 Haupplatz (City Hall Square)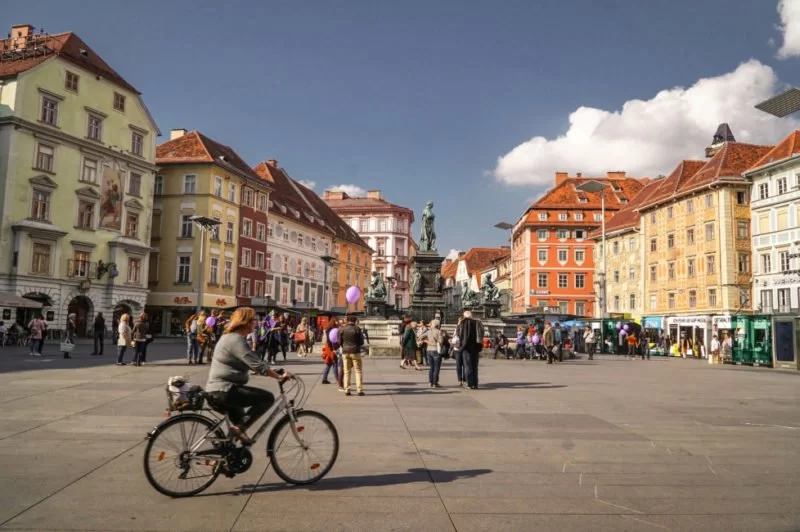 Mausoleum of Emperor Ferdinand II
Kastner and Ohler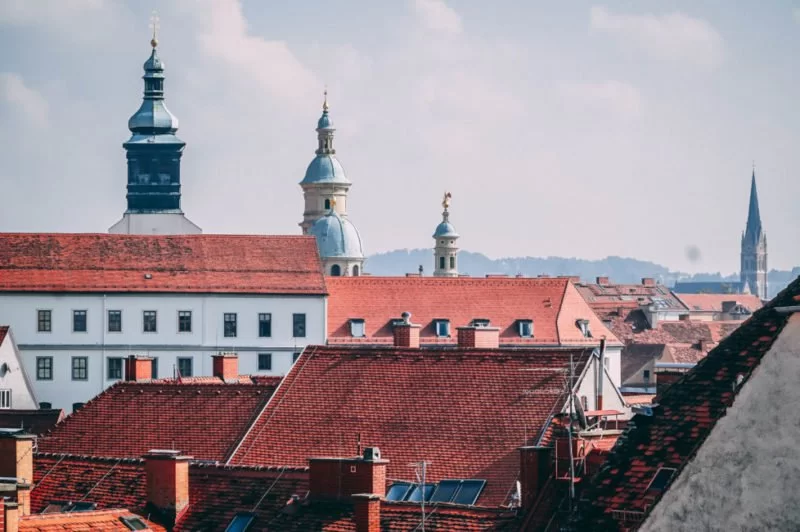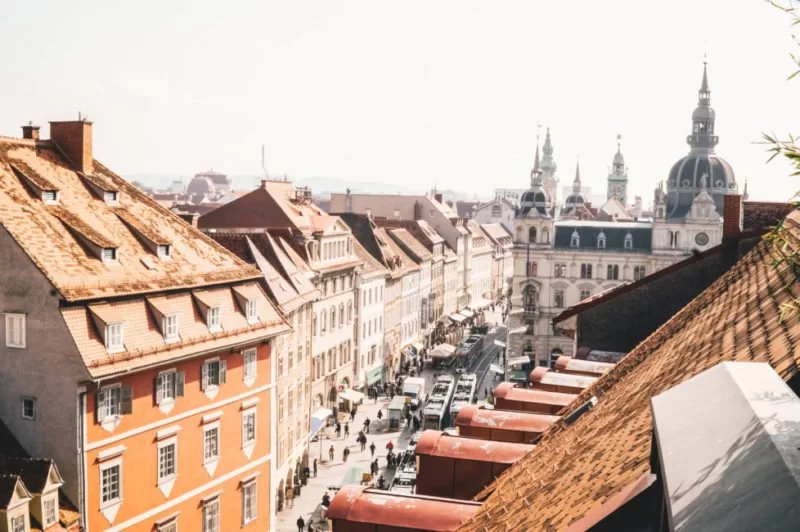 Floating Island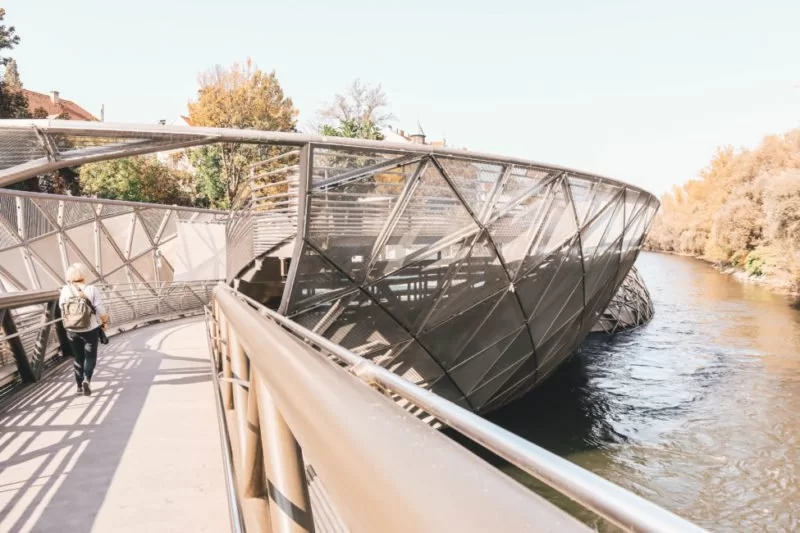 Kunsthaus
Gemaltes Haus and Herrengasse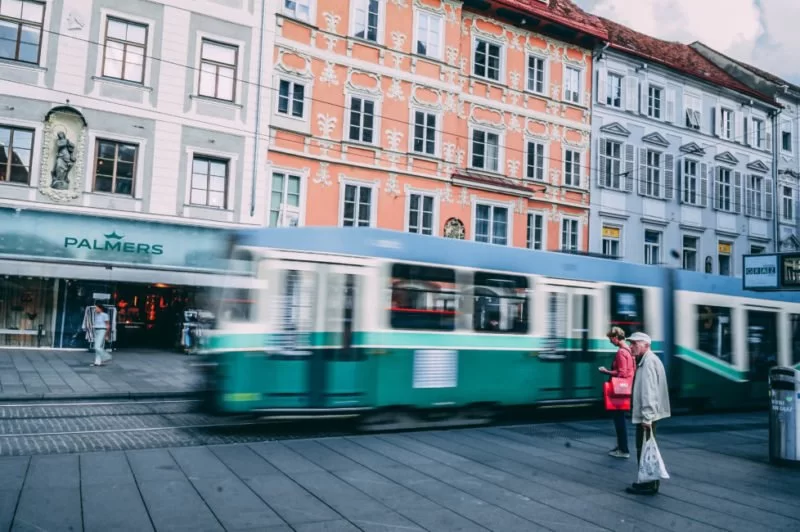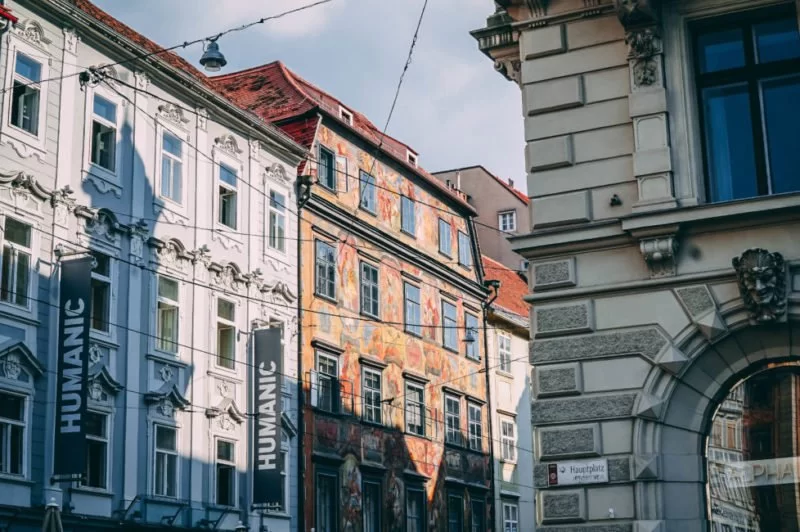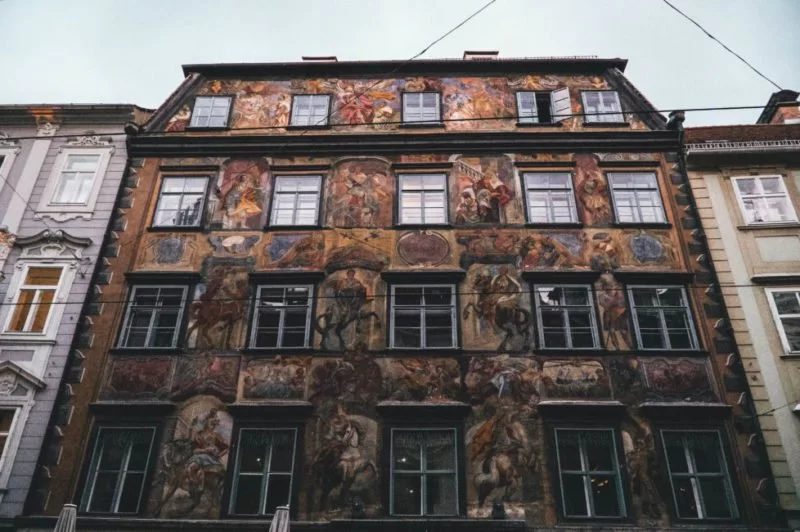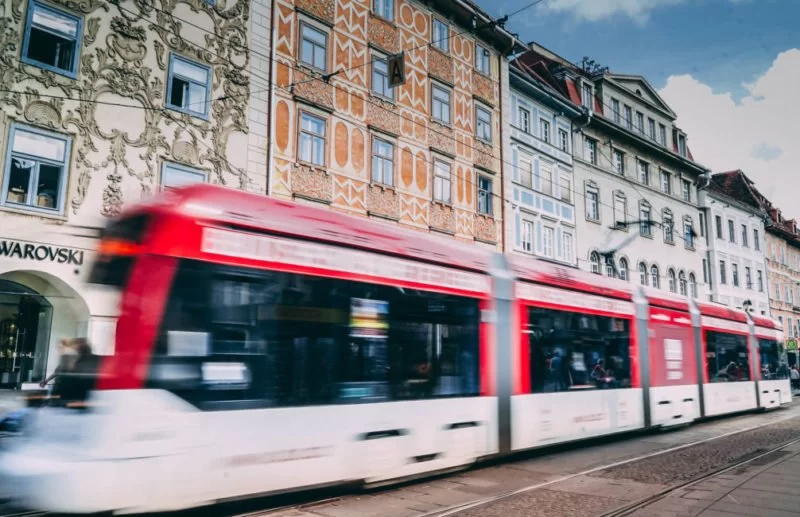 Sporgasse shopping street