Digital nomads coming to Vietnam tend to stick to the big cities, like Hanoi and Ho Chi Minh City. These cities offer fast and reliable Internet in coworking spaces and coffee shops. As one of the most popular destinations, Ha Long Bay seems to attract a fair share of digital nomads as well, even though it has zero coworking spaces. This area is considered one of the most beautiful in Vietnam, so they rightfully want to spend some time here, both sightseeing and working. If you've never been to Ha Long Bay before, this video will help you explore it.
If you decide to work in Ha Long Bay, you will have to do it from cafés, restaurants, and hostels. Wi-Fi is free and mostly available, but its quality and speed vary from place to place. If you decide to go on a cruise, you may have access to 4G onboard or even Wi-Fi, just make sure to ask before you book a tour. Since working conditions are not ideal, it may be wise to have your travel stand desk with you at all times.
If you're in the market to make a permanent move to the country, these are the best cities in Vietnam to consider when making your choice.
Take a look at our list of spots decent enough to use for work, as well as one place to skip.
Halong Ecolodge—Eco House Is the Best Place to Cowork in Ha Long Bay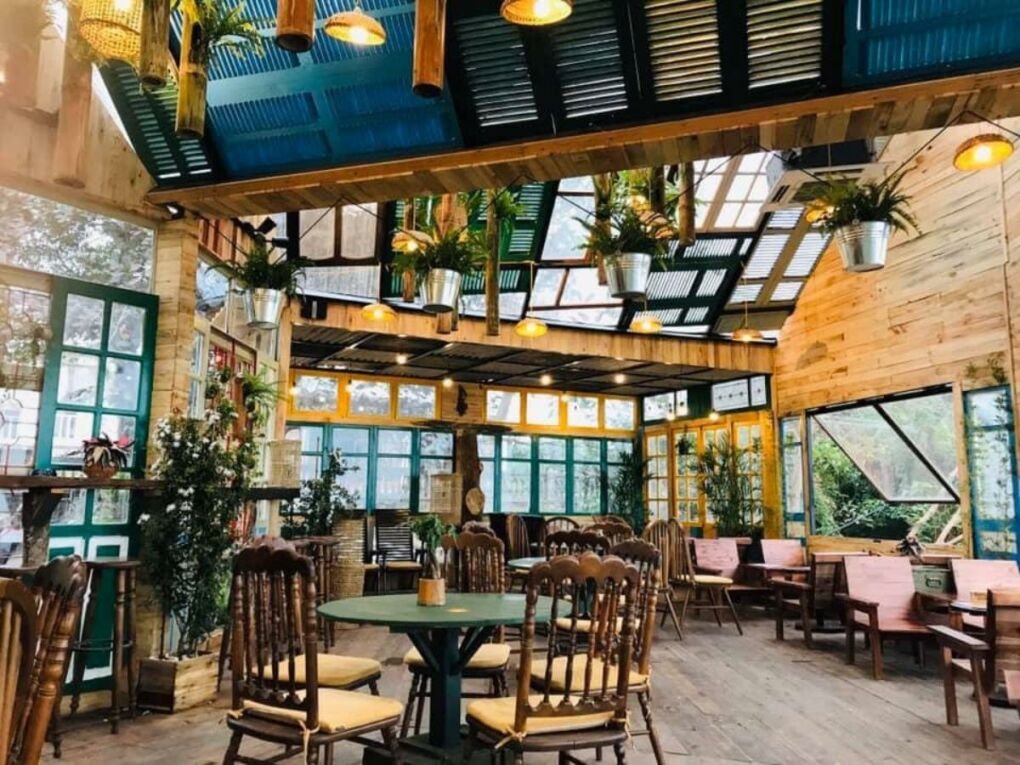 Image source: Halong Ecolodge—Eco House Facebook
Halong Ecolodge—Eco House is a treehouse-like hotel in the mountains by Ha Long City. This may be an ideal spot for those working long hours or looking for a quiet place to focus on their work.
Everyone here speaks English, so you will communicate with staff and other guests easily. The in-house café is surrounded by windows, so you will have an abundance of natural light. The view is breathtaking, and you will easily find inspiration overlooking the forests and Ha Long Bay from above. There are several high spots to use as standing desks when you grow tired of sitting down in available wooden chairs.
Although Halong Ecolodge is all about nature and tranquility, you will have the best Wi-Fi in the bay. It's not only available at the café, but also in the rooms, which come equipped with a small coffee table and chairs, so you can also work from there. If the weather is nice, the best place to work is the observation deck, with a gentle breeze and beautiful sunsets. Coffee is not free, but it's cheap, and enjoying some while you work will hardly make a dent in your budget.
Basics
Pricing estimates
Moderate
High-Speed Internet
Yes
Open Hours

Monday–Friday: 24 hours
Saturday: 24 hours
Sunday: 24 hours

Workspace
Comfortable Chairs
Yes
Standing Desk
Yes
Phone
No
Coliving
Yes
CAM Café Is Our Least Favorite Place to Cowork in Ha Long Bay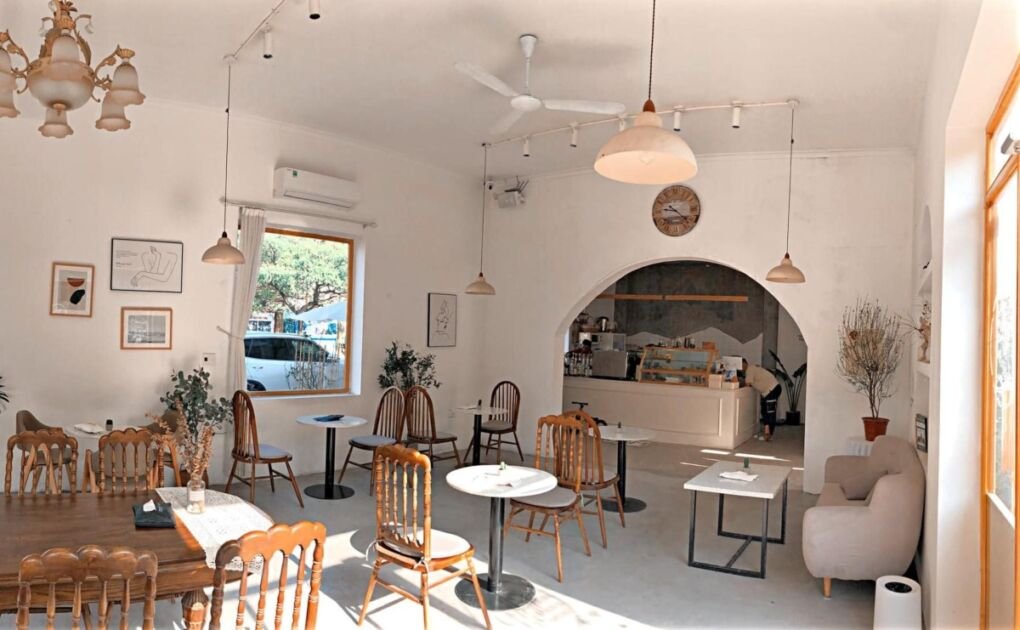 Image source: CAM café Facebook
CAM café is a charming little café on a busy street and a nice place to have a cold drink. If you want to work here, you should think twice before unpacking your laptop, though.
While chairs and one couch are fine enough for coworking here, there isn't much else supporting that idea. When it comes to Wi-Fi, it's mostly unreliable, and there were moments we could hardly check our email.
Since the windows are always open, you will be exposed to the noises coming from the outside traffic and daily rush. The place is also acoustic, so closing the windows doesn't make this café any quieter if there are a few guests inside. We were surprised by the prices, which are a bit higher than they should be for the food and beverages they have on the menu.
Basics
Pricing estimates
Moderate
High-Speed Internet
No
Open Hours

Monday–Friday: 8 am–11 pm
Saturday: 8 am–11 pm
Sunday: 8 am–11 pm

Workspace
Comfortable Chairs
Yes
Standing Desk
No
Phone
No
Coliving
No
Four Places to Cowork in Ha Long Bay We Also Liked
The following places can't replace the amenities of coworking spaces but are good enough to catch a few hours of work when in Ha Long Bay:
Wander Station
Eco Cafe
Yeu Cong Ha Long
Nam Phong Coffee Novotel – Bai Chay
Wander Station
Image source: Wander Station Facebook
Wander Station is a café in Ha Long Bay, where you are most likely to meet other digital nomads. The place is often packed with foreigners thanks to its excellent Wi-Fi, making it a perfect spot for networking.
The coffee is one of the best in the bay and made by professional baristas, which is another reason why we liked coming here to cowork. If you come early, you can sit at more comfortable tables without having to slouch over your laptop.
Being such a popular place has a disadvantage, and Wander Station's major downside is that it is always noisy. It's nothing headphones can't solve, so make sure to pack them before you come here.
Eco Cafe
Image source: Eco Cafe Facebook
Eco Cafe is a cozy coffee shop located on one of the main streets of Ha Long Bay. It's nestled between buildings with a narrow path leading to the entrance, keeping it away from the noisy traffic.
This is the reason many digital nomads find this café one of the most tranquil and pleasant places to work from. The stable Wi-Fi also adds to the café's good reputation, although downloading and uploading big files is somewhat challenging.
Wherever you choose to work from, you will be surrounded by plants of all shapes and sizes, inside and in the garden. Some seating arrangements may be more comfortable than others, but you will be able to work comfortably for at least a couple of hours.
While the staff is trying to do their best, we had some problems with communication. They don't speak English well enough to understand complex sentences, so you will be better off just showing them what you want from the menu.
Yeu Cong Ha Long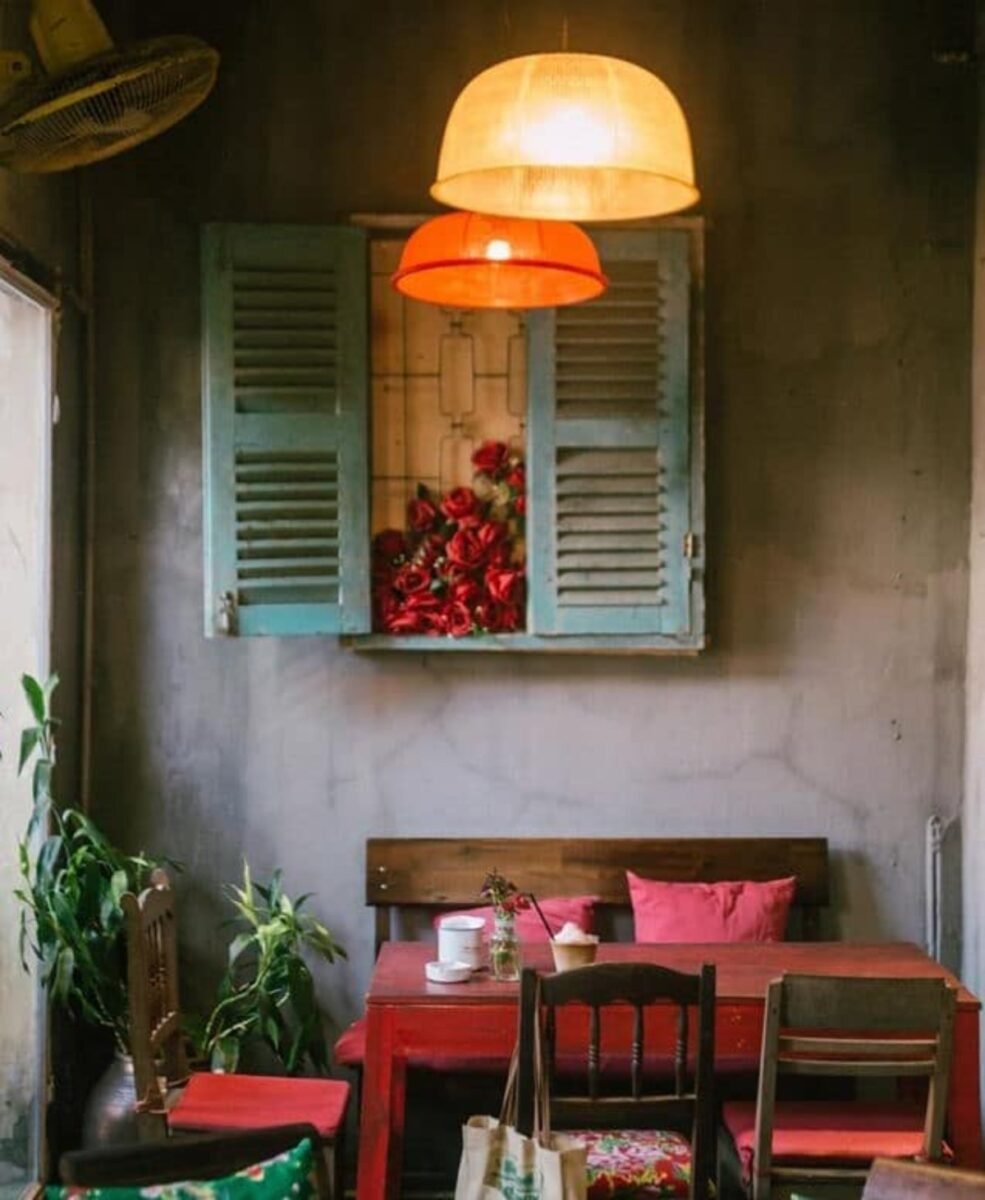 Image source: Yeu Cong Ha Long Facebook
Yeu Cong Ha Long belongs to the franchise of coffee shops with vintage décor, reflecting different periods in Vietnamese history. Even though entering this café seems like traveling back in time, their outstanding Wi-Fi will remind you what year it is.
This café has several sitting options. The best ones are those secluded from other patrons that give you enough privacy to make calls and work in peace. These are also the most popular seats in the house, and if you come early, you may be able to get them.
In the evenings, Yeu Cong Ha Long usually holds some kind of thematic event, like game night or music performance, so stick around after work and have some fun.
Nam Phong Coffee Novotel—Bai Chay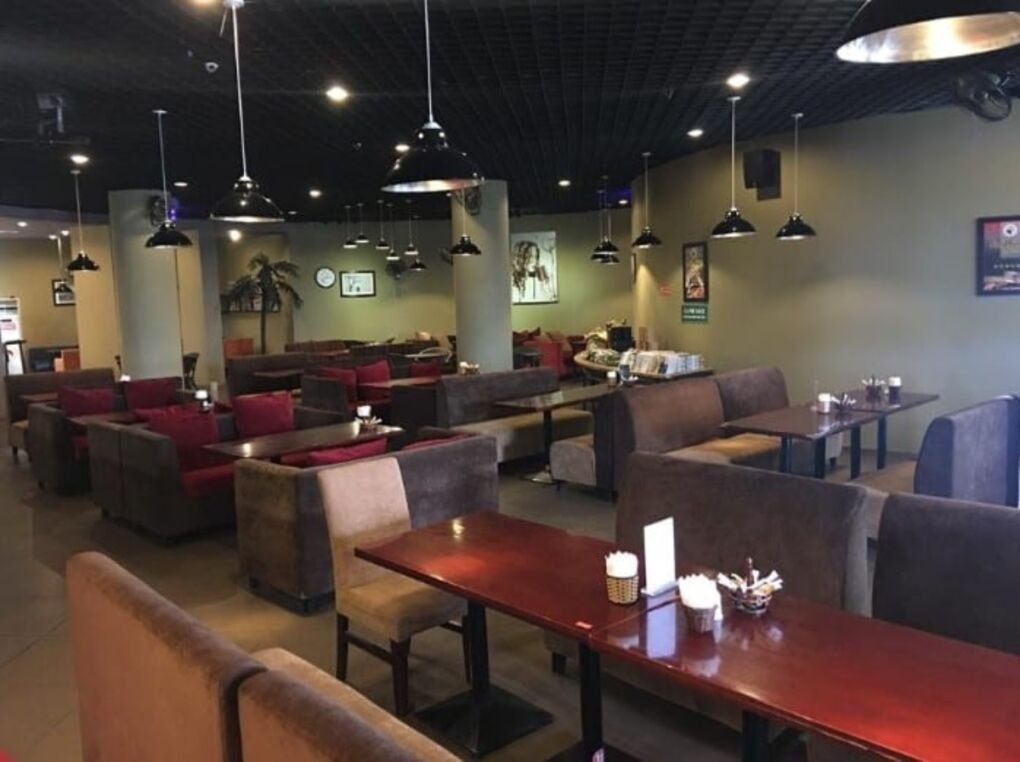 Image source: Nam Phong Coffee Novotel—Bai Chay Facebook
Nam Phong Coffee Novotel—Bai Chay is a coffee shop belonging to the Starbucks-like franchise available all over Vietnam. It has a spacious open floor with comfortable chairs ideal for working all day long. The Wi-Fi didn't disappoint, and we were even able to watch some videos online.
This is one of the rare cafes in Ha Long Bay that doesn't allow guests to smoke inside, which we appreciated. On the downside, families come here with small children running around, so that is a little bit distracting, making it hard to concentrate on work. Other than that, coffee was great and inexpensive, so you will get all the caffeine boost you need to work.
Tip: Looking to visit Ha Long Bay or other places in Vietnam, keep this guide to the best destinations to visit in Vietnam close at hand.