I'm going to state the simple truth before we go any further down the rabbit hole. Aruba is NOT a budget friendly destination. While there are lots of free things to do, this island is NOT geared towards backpackers or young holidaymakers on a budget and I don't think this will be changing any time soon. That said, there are a few hostels in Aruba to choose from, and you do have some other options should the hostels not be to your liking or if even they are beyond your means! Can you travel to Aruba on a budget? Only if you're a skilled budget backpacker, a little adventurous and follow these steps! If you're looking to splurge, go stay on the famous Flamingo Island!
PRO TIP: If you're planning to travel to the Aruba, be it on a budget or on a luxury tour, I can't emphasise enough how important it is to have decent travel insurance – especially as medical care can be SO expensive here. I always use World Nomads, as they're known as the best insurer for backpackers and long term travellers.
Aruba on a budget – Finding cheap accommodation
Your biggest expense in Aruba will probably be finding a cheap place to stay. The easiest, and cheapest, option is to check into one of the budget hostels in Aruba. This way you can make friends, hang out with other people on the same budget as you and hopefully sign up to some fun activities with the hostel.
Hostels in Aruba (there are only 3!)
There aren't a lot of hostels in Aruba, only three, actually! They are all located in Oranjestad and aren't that cheap! Sometimes it turns out to be a lot cheaper to get an Airbnb or to share accommodation with your travel buddy!
Hostel Room Aruba – Oranjestad
Only 10 minutes away from the beach, Hostel Room Aruba is the most popular hostel in Aruba! They also have the best reviews and is very popular amongst solo travelers.
Price: Starting at $35 per night
Hostel Pista Q – Oranjestad
Pista Q is only 5 minutes away from the beach and provides a kitchen for you to cook your own meals! It's also one of the cheapest accommodation options in Aruba.
Price: Starting at $25 per night
Aruba Harmony Hostel – Oranjestad
Aruba Harmony Hostel is only 10 minutes away from the beach and provides a big pool for those lazy sunny days. You can also rent a bike directly at the hostel which makes it easier for you to get around.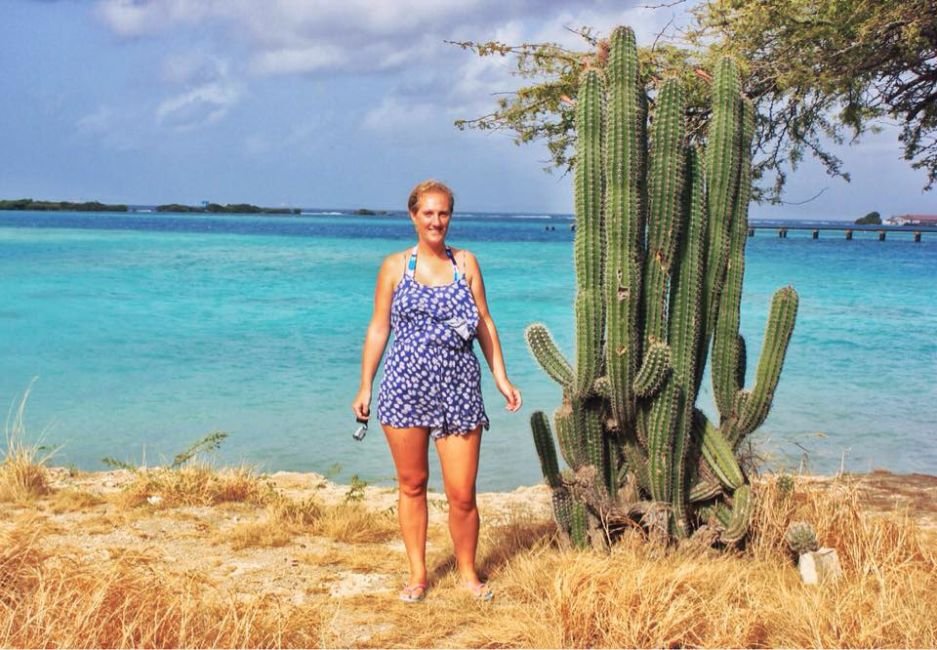 Go Couchsurfing
As someone who has hosted over 200 people through the Couchsurfing site, and has surfed on 5 difference continents, I still believe it's a great way to travel. Just find someone with positive references, email they nicely and see if you can stay on their couch! Often, they will in fact have a spare room for you and will treat you like family or one of their friends.
You probably won't find a more local experience than this so if you're on a tight budget and feeling brave, this is the way to go!
Find a cheap Airbnb
While a little more expensive than the hostels in Aruba, there are some great budget Airbnb options on the island, with rooms in some villas and condos starting from as little as $30 a night. I've actually written an entire article on finding the best Airbnb in Aruba here. If you want to know WHY I love Airbnb and get my free coupon code, click here.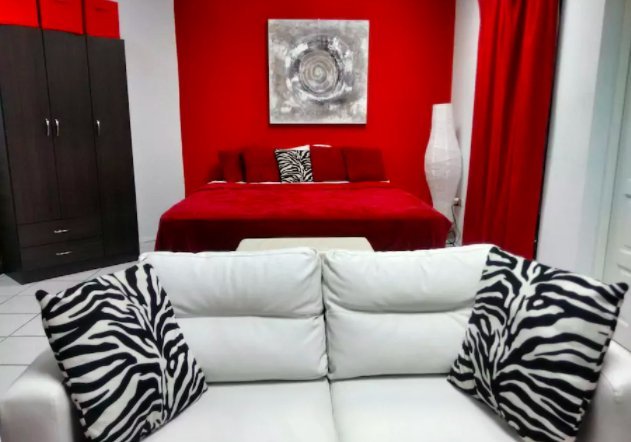 Aruba on a budget – Food
One thing there is no shortage of in Aruba is restaurants and cafes! While a lot of the restaurants are quite high end, and horrible expensive, you can find some great local seafood along the coast.
Follow the locals and eat where they eat for the cheapest bites and hit up one of the many, many MANY Chinese supermarkets (I've never seen so many outside of China) to stock up on cheap groceries.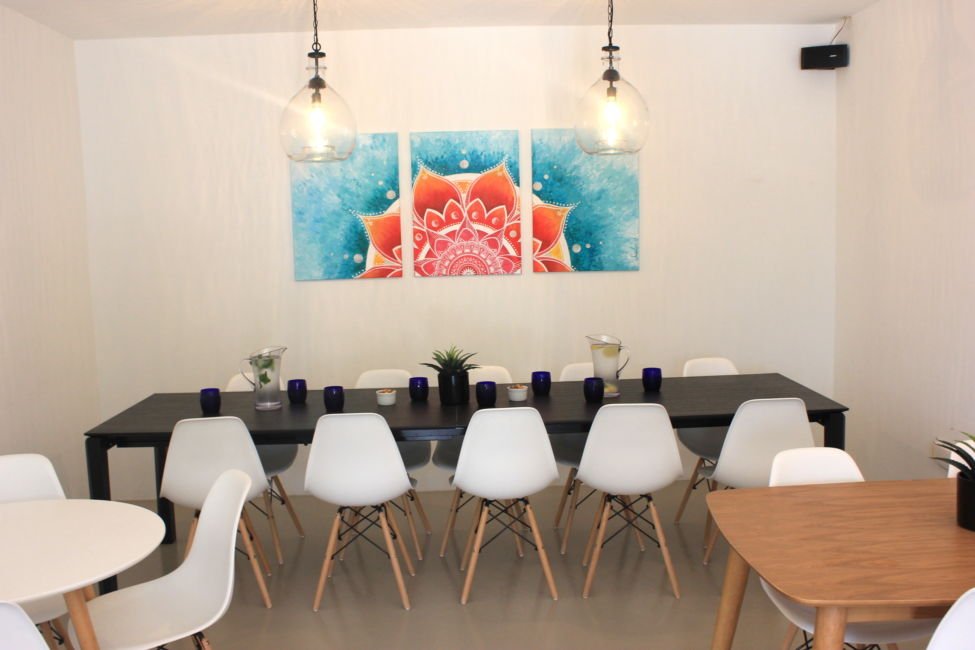 Aruba on a budget – Activities
If you're looking for fun activities in Aruba to occupy your days, check out my ultimate list of things to do in Aruba – from spending lazy days on the beach, to visiting Flamingo Island or shopping in Oranjestad.
Some of the water sports like surfing and sailing can be quite pricy, so depending on how much money you want to spend maybe watching the surfers at sunset, swimming and just exploring some hidden beaches will be your best bet. A visit to the National Park is must, however, even if you just walk around it without a guide / transport. Just remember to bring lots of water!