I'm going to try to write daily updates from my 10 day trip through Sri Lanka, to share my travel experiences and adventures with you in real time. Let's see how long this lasts! I'm here in the "teardrop of Asia" on a press trip for 10 days, together with 3 other bloggers and 4 other Instagrammers – yes we are together but separated, as we all have different goals for the trip! Our first night could not have gone any better – especially as we were booked into the stunning Mount Lavinia Hotel – a colonial building sitting on top of a cliff 10km south of Colombo.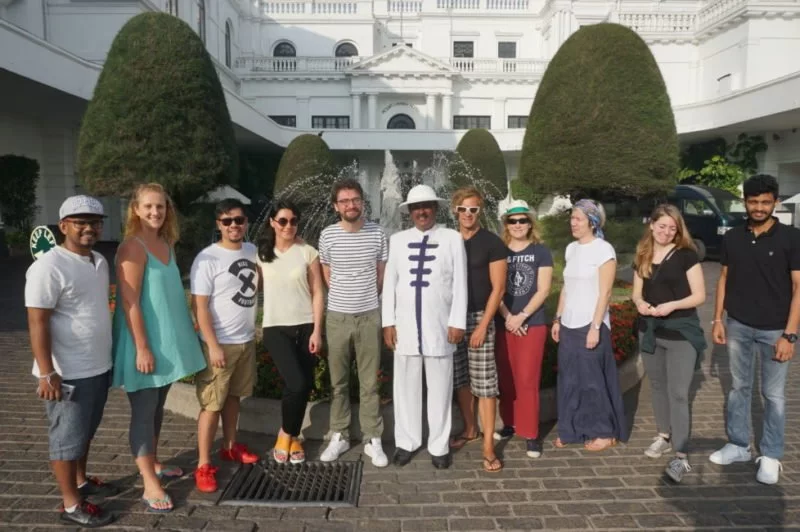 The Mount Lavinia Hotel is a hotel with a fascinating history, and this definitely made our short but sweet stay here are the more interesting! The building was actually built in 1805 by the second governor of Sri Lanka, Sir Thomas Maitland, who was known there as King Tom. We don't exactly know why, but that's what his nickname was!
While looking for the ideal spot to build his beautiful mansion, it is said he came across a beautiful local dancer who he quickly fell in love with. He built his house up on a cliff overlooking the sea, perfectly located just a short distance from Lavinia, his new secret lover. As it would have been very taboo for them to be seen together, he instructed the builders of his extravagant colonial home to build a secret tunnel connecting his wine cellar to a well inside the residence of his lover.
Within a few years their love had grown stronger, and word of the affair reached England. "King Tom" was banished from Sri Lanka and sent onwards to Malta to report for duty, where he later died, still a Bachelor.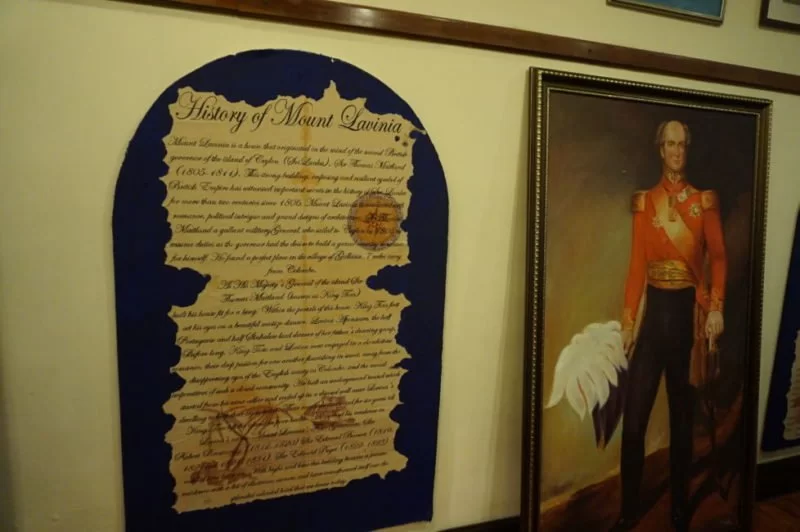 The area around his home, which was first used as a house, then as a hotel, then as a hospital and military base and then back to a hotel, was renamed Mount Lavinia in later years in memory of the young dancer.
We were given a quick tour of the tunnels (or at least what remains of them) including Sir Tom's wine cellar and a small museum full of memorabilia from the 1800's. It was easy to see why the Governor chose this location to build his house, the panoramic view of the beach and ocean, with Colombo city in the background, is breathtaking.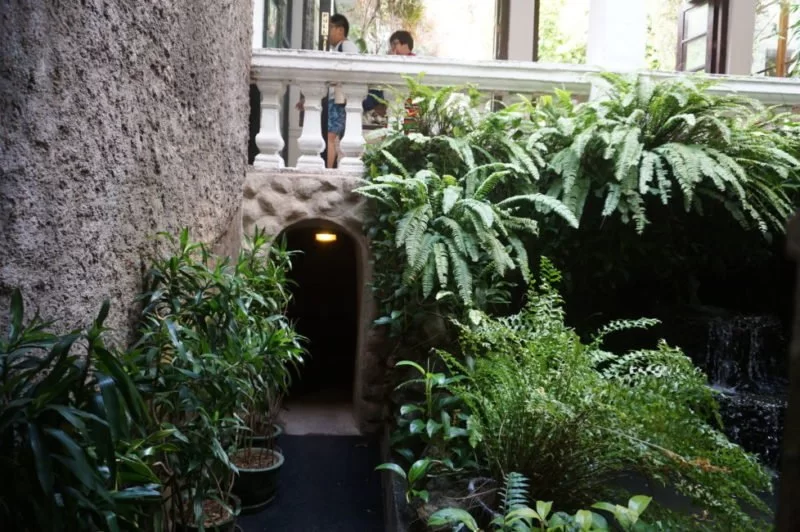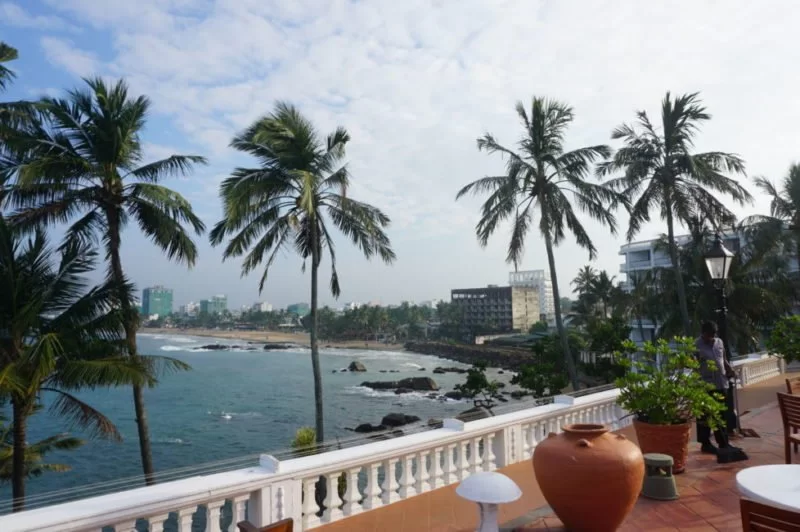 While some of the rooms in hotel are quite dated (it kind of felt like walking into my later Grandmothers bedroom – and it even smelled the same!), it makes up for and interior design shortcomings with it's mouthwatering food, friendly staff (their white uniforms are amazing!) and beautiful views form the balconies of all the rooms.
I'm not lying when I say the buffet lunch at The Mount Lavinia Hotel was one of the tastiest buffets I've ever eaten at. It was slightly overwhelming how good everything smelled, and then tasted! They ever had an entire section of Vegan food – talk about a progressive hotel!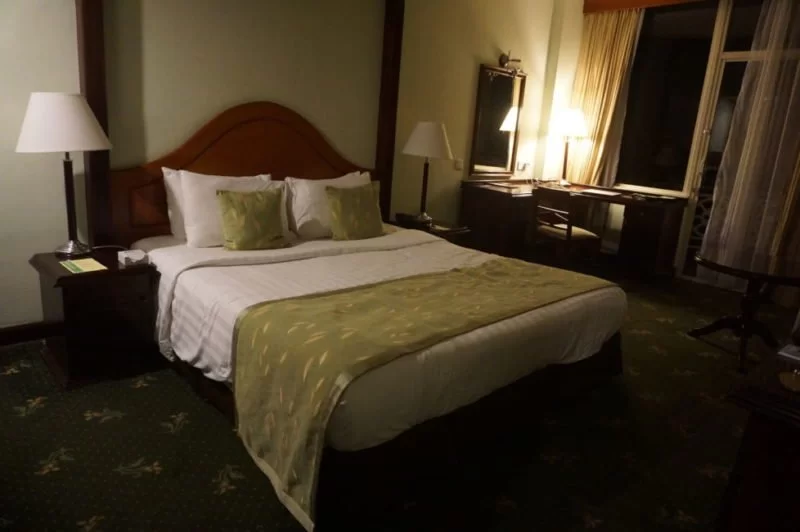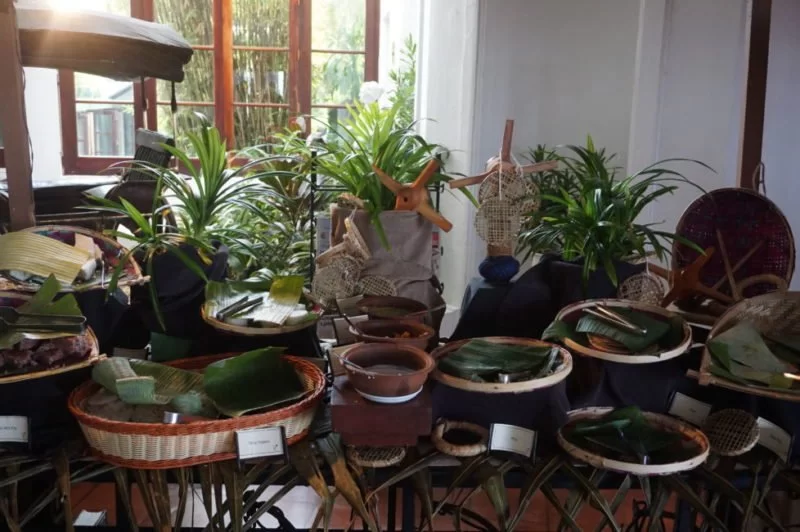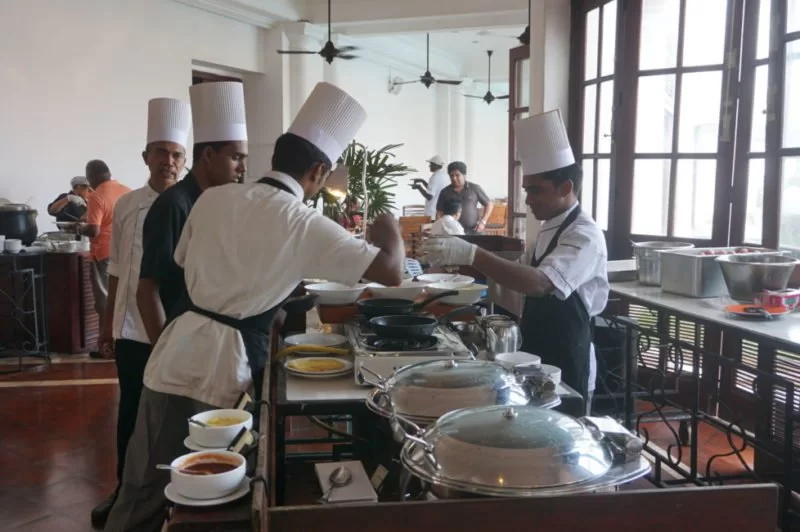 Our stay here was very short, but I would highly recommend it to anyone travelling to Sri Lanka – especially as a base for exploring Colombo without staying inside the actual city. I'll definitely be adding this gem of a hotel to my list of top places to stay in Sri Lanka!
TIP: If travelling from Colombo city or from the South, you can actually take the train the entire way to the hotel, which was one of the things I loved most about the location. Train travel in Sri Lanka is also the best way to travel as you can sit in the doorways and watch as the scenery flies by. Just get off at the Mount Lavinia stop and then walk less than 5 minutes to the hotel.
Hotel cost: €100 a night for a room for two, but price increases during high season.