Aruba is a tiny island off the coast of Venezuela, famed for its pristine beaches and impossibly blue seas. Many don't know that Aruba also has a desert area in the North, where you can rent a jeep to go off-roading.
For such a small country, Aruba has a huge mix of cultures. Aruban people have roots in Colombia, Jamaica, Curacao, the Netherlands, the Dominican Republic, and Venezuela – the list goes on.
The official language is Papiamento, a Creole language with Spanish and Portuguese influence. But don't worry though; you'll be fine using English.
The Aruban government has a few guidelines for tourists to stay respectful during their stay on the island. When exploring the town, pop your clothes back on. Bathing suits are for the beach. Also, the law prohibits nude and topless sunbathing, so save that for your local nudist beach back home.
Lastly, you should be careful of where you drive and park (check the signs) to preserve the natural beauty of the landscape.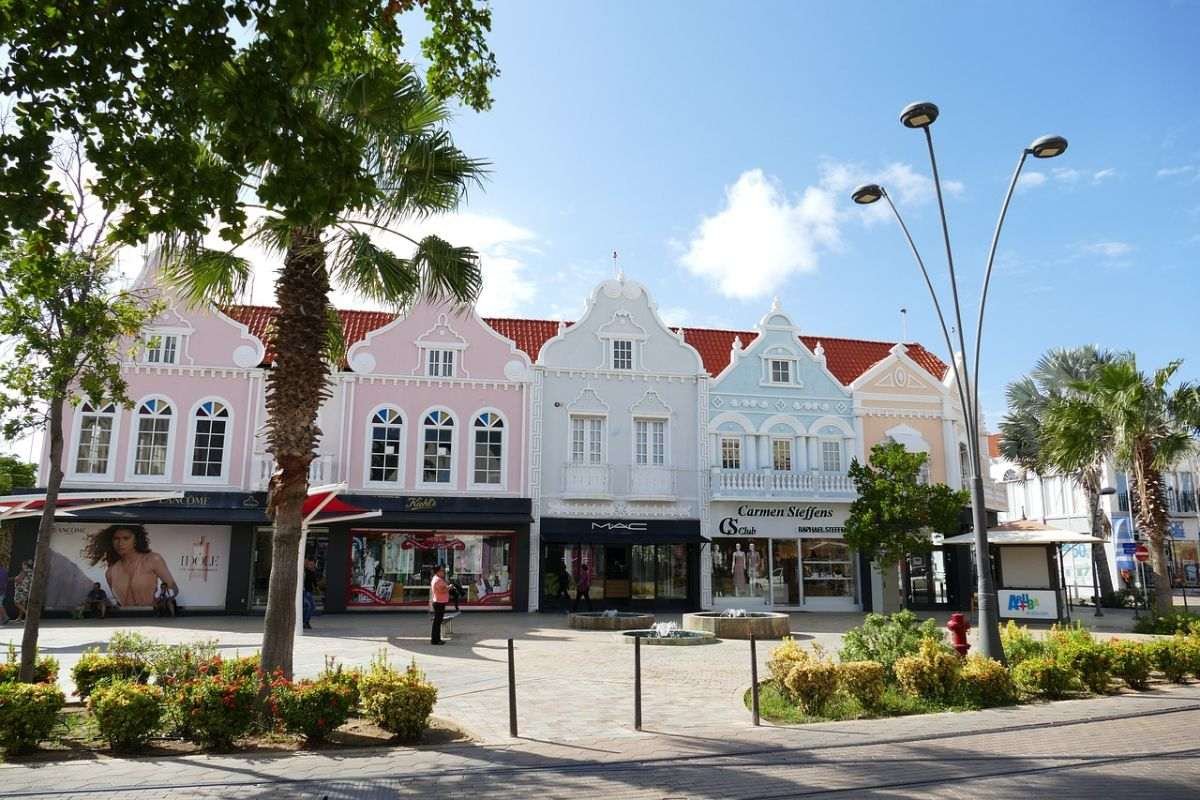 Why Visit Aruba
Aruba is full of life and color, attracting hordes of tourists like flies to honey. No wonder tourism is its main industry. There's so much to do on a trip to Aruba; the most difficult part is knowing where to start.
If you're looking to kick back on a beach straight off a postcard, Aruba's Eagle Beach or Palm Beach will do the trick. If you still can't get enough of the beach vacation vibe, you can take a short hopper plane ride to the neighboring islands of Curaçao or Bonaire.
For a dive into nature, take your pick of Arikok National Park's many hikes. Make sure to take a tour of Fontein Cave to see the cave drawings by the indigenous Caquetio people. Next to these drawings, you'll also see ancient graffiti from the first Europeans to land in Aruba.
Fancy checking out the Dutch colonial architecture in the towns instead? Oranjestad is Aruba's colorful capital and a real highlight of any trip to the island.
So now you know why you should go, kickstart your trip by learning about how to stay safe in Aruba.
Is Aruba Dangerous?
While Aruba is generally a safe country, political tensions in Venezuela have seen many political refugees fleeing to Aruba. This has had a big impact on safety on the island. Crime rates have increased, with drug-related offenses skyrocketing.
Although not directed at tourists, sometimes there are shootings on the island too. More commonly, tourists might face petty crimes like pickpocketing or breaking and entering. The US travel advisory also warns of less common instances of armed robbery and rape in more isolated parts of the island.
Also, although Aruba is a Dutch island, unlike in the Netherlands, drug possession is taken very seriously. Even carrying a small amount of weed can land you in jail.
But despite these dangers, Aruba is deemed a very safe destination for tourists and one of the safest islands in the Caribbean. Keep your wits about you when visiting (and an eye on your belongings) for a safe vacation.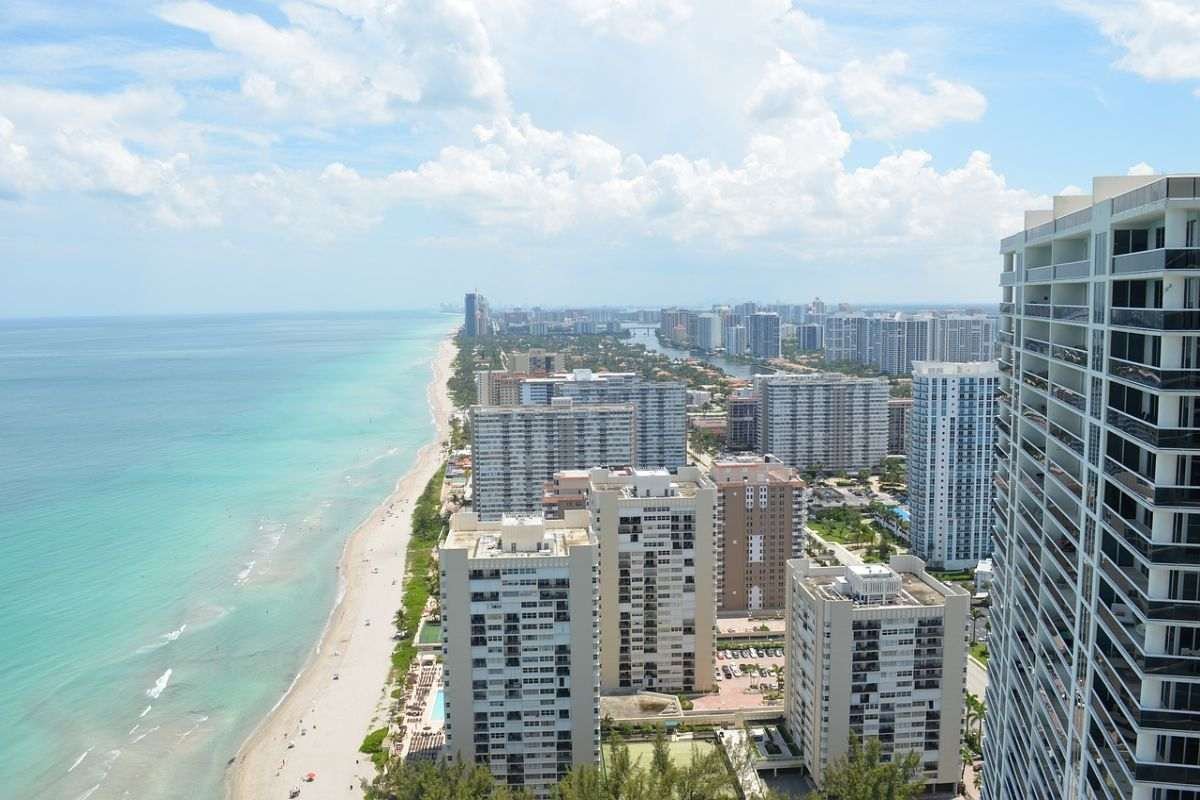 Dangerous Areas in Aruba
Madiki
A small village in Oranjestad, the capital city of Aruba, Madiki isn't somewhere you want to visit as a tourist. The village is fairly poor and known among locals for gang crimes and drug dealing.
Since it is very close to the port, you may stumble across it when exploring Aruba. Make sure to keep a map at hand so you know where you are at all times. Oh, and as if the gangs and drugs weren't enough to put you off, mosquitoes run rampant here too.
Red Light District in San Nikolas
San Nikolas is the second capital and the oldest village in Aruba. A former port, it makes sense that it's now the site of the island's red-light district. As Aruba is a Dutch island, this is totally legal, even if it's a bit sleazy. If you're a regular tourist, stay away from the Red Light area of San Nikolas between the hours of 7 pm and 2 am from Monday to Saturday.
You may bump into some dodgy characters in the area and get yourself in trouble. If you're a sex tourist, pay in Florins, not dollars, and bring your rented car since buses stop running at night.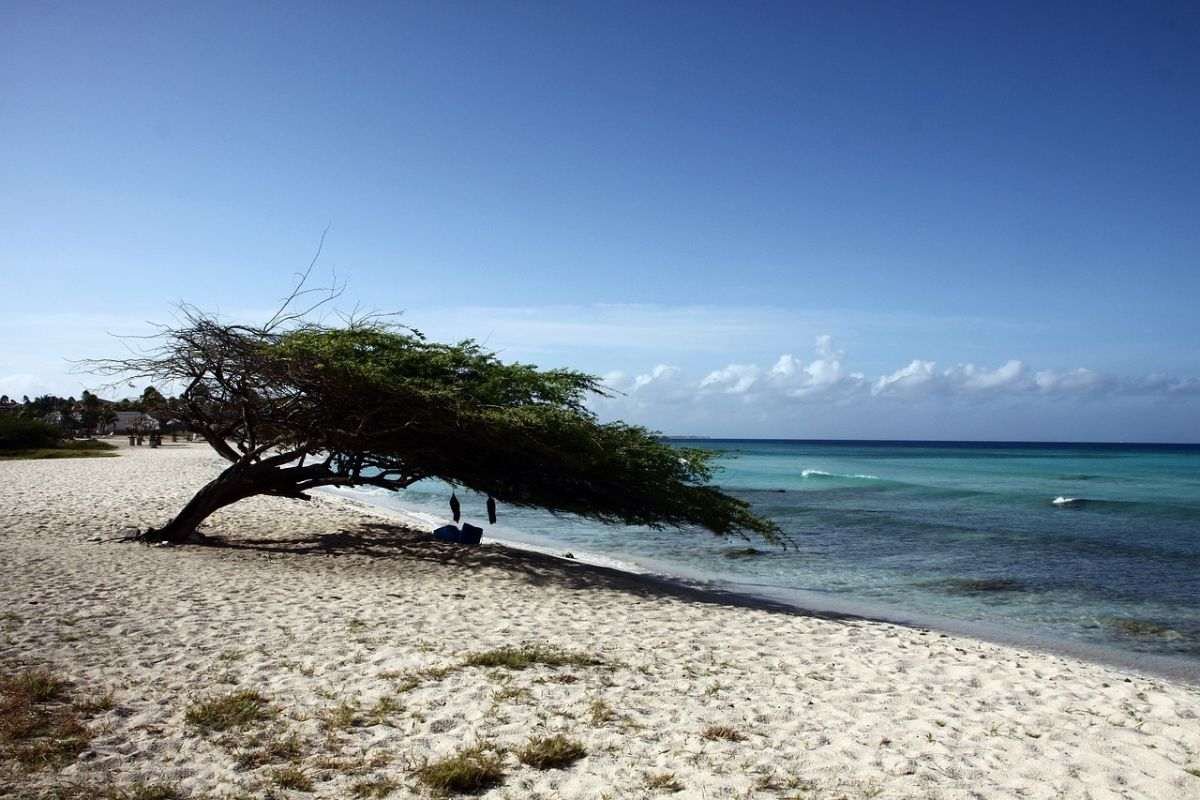 Is It Safe to Live in Aruba?
As a small island with an equally small population, Aruba is a low-risk place to live. One of the safest places in the Caribbean, if you move to Aruba, you can look forward to a peaceful life in paradise.
Just remember to avoid certain areas and practice the general common-sense safety precautions. By those, we mean locking your door and not showing off your valuables or roaming the streets alone at night. We'd also advise against buying drugs in Aruba since the little crime that does exist is linked with the drug trade.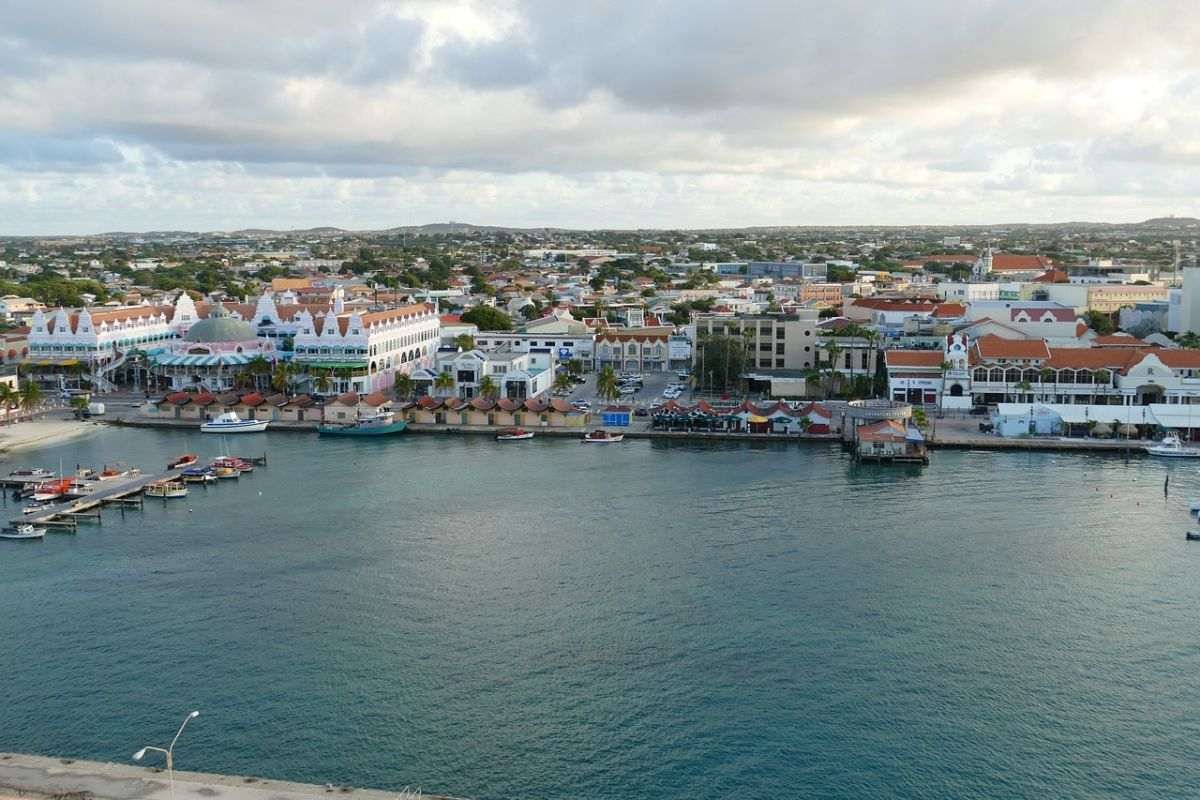 Safe Areas/Cities in Aruba
Oranjestad (Tourist Area)
Head to Aruba's capital, Oranjestad, to stroll by Dutch colonial architecture and shop to your heart's content. Don't miss the chance to snack on a Pastechi before immersing yourself in history and culture in the Ft. Zoutman Museum or the National Archaeological Museum.
Bargain hunt at the vibrant flea markets before going downtown for a bite at one of Oranjestad's many incredible restaurants. We recommend Driftwood or El Gaucho. Finish your day by watching the sunset at the marina with a cocktail in hand.
West Punt
Rub shoulders with the rich at West Punt, home to one of Aruba's famous Eagle Beach. Not to be overlooked is Palm Beach, where most of Arubas' pricey hotels and casinos are located. The atmosphere here is buzzing from day to night. Aruba town hall, with its pretty green and white exterior, is a nice visit when in West Punt. You may even spot a just-married couple since this is where the locals in Aruba go to be legally wed.
Arikok National Park
On Aruba's north coast is Arikok National Park, which first opened during the 1980s. The park takes up 20% of the island and offers some great hiking trails. The Rooi Tambu, Miralamar Trail and Cunucu Arikok are our favorites.
Spot giant lizards, traditional cas di torto architectural style Aruban houses, gold mines, and the remnants of plantations. Or take a peek into the limestone Fontein cave.
A beautiful stop on your trip to Arikok, only reachable by four-wheeled drive, is the Conchi Natural Pool. This tranquil tide pool is a sight to behold, protected from the rough sea by a wall of rocks.
Warnings & Dangers in Aruba
The United States Travel Advisory rates Aruba a Level One on its safety – the lowest danger rating for tourists. However, there are still some dangers to be aware of when visiting. These range from petty crimes like muggings and scams to drugs crime and shootings.
Lucky for you, the latter rarely involves tourists. What else is on the menu? Well, there are mosquitoes, strong currents, rip-off taxis, and oversells on tours. Nothing too serious, but worth taking into account when you visit.
Overall Travel Risk (4 Out of 10)
The main safety issues specific to Aruba concern drug and gang-related crime. Unless you're a wannabe mafioso, you're unlikely to end up in the middle of this. Shootings generally only occur in poorer areas with higher crime rates, like Madiki, so stick to tourist-friendly spots.
There is one danger that'll come to you, and that's mosquitoes. Some of Aruba's mosquitoes carry the Zika virus, so while it's unlikely that you'll catch this, layer up on mozzie repellent and wear long sleeves in the evening.
Also, don't go swimming too far out. No matter how many times you've watched H20, you'll be no match for the rough seas and strong currents typical of Aruba.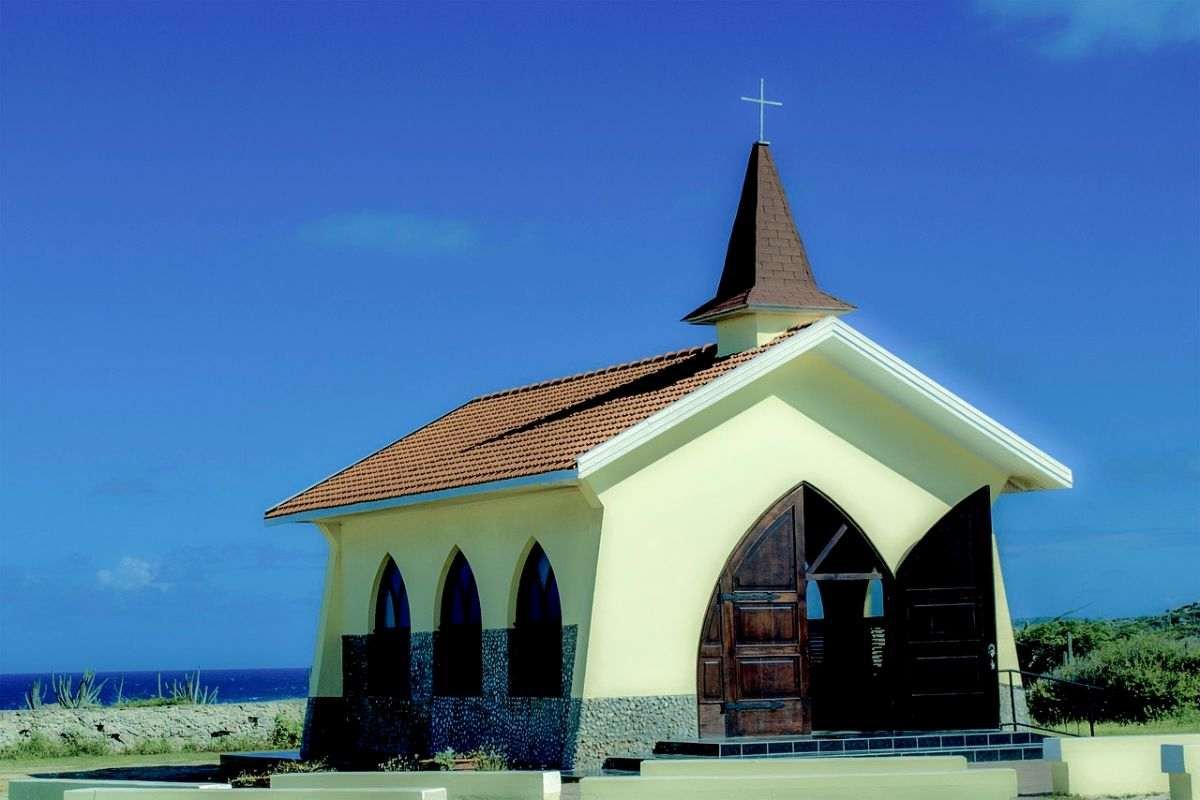 Harassment
Aruba is predominantly Catholic, and tourists are free to dress as they please. That being said, if you're dressed skimpily, you might receive some unwanted attention. Regardless of what you wear, as a woman traveling in Aruba, you're likely to be on the receiving end of catcalls, stares, and wolf whistles. While not technically a threat, this can still be pretty uncomfortable. We recommend going out in groups and never going out alone at night.
Double Tipping
Although tipping is custom in Aruba, be sure to check your bill to see if the service charge has been added already. Some restaurants will try to rip off unsuspecting tourists by adding a tip to the bill and asking for a tip separately. By all means, tip your server if they did a wonderful job, but know to check your bill to avoid doing it twice.
Theft and Mugging
Leave the fancy handbags and jewelry at home. They'll make you stand out like a sore thumb and attract opportunistic criminals. In regards to theft, don't take anything you'd mind losing to the beach.
While you're splashing about, anyone could be rifling through your belongings. But what about my ID, you ask? That can stay at your hostel; just bring a printout of your passport instead. Stay in busy areas in the evening too, since muggers are more likely to target you in less crowded places where you can't call for help.
Sky-High Taxi Prices
Taxi prices in Aruba have soared in recent years to the extent that tourists are choosing to take the bus instead. If you do follow suit, bear in mind that buses are seen as being for 'poor people', and you may thus be a target for pickpocketing.
Consider renting a car for easy commuting, or failing that, walking to your destination instead. If you do rent a car, don't leave any valuables in plain sight inside it. No cameras on the dashboard nor passports in the back seat. You may come back to an empty vehicle.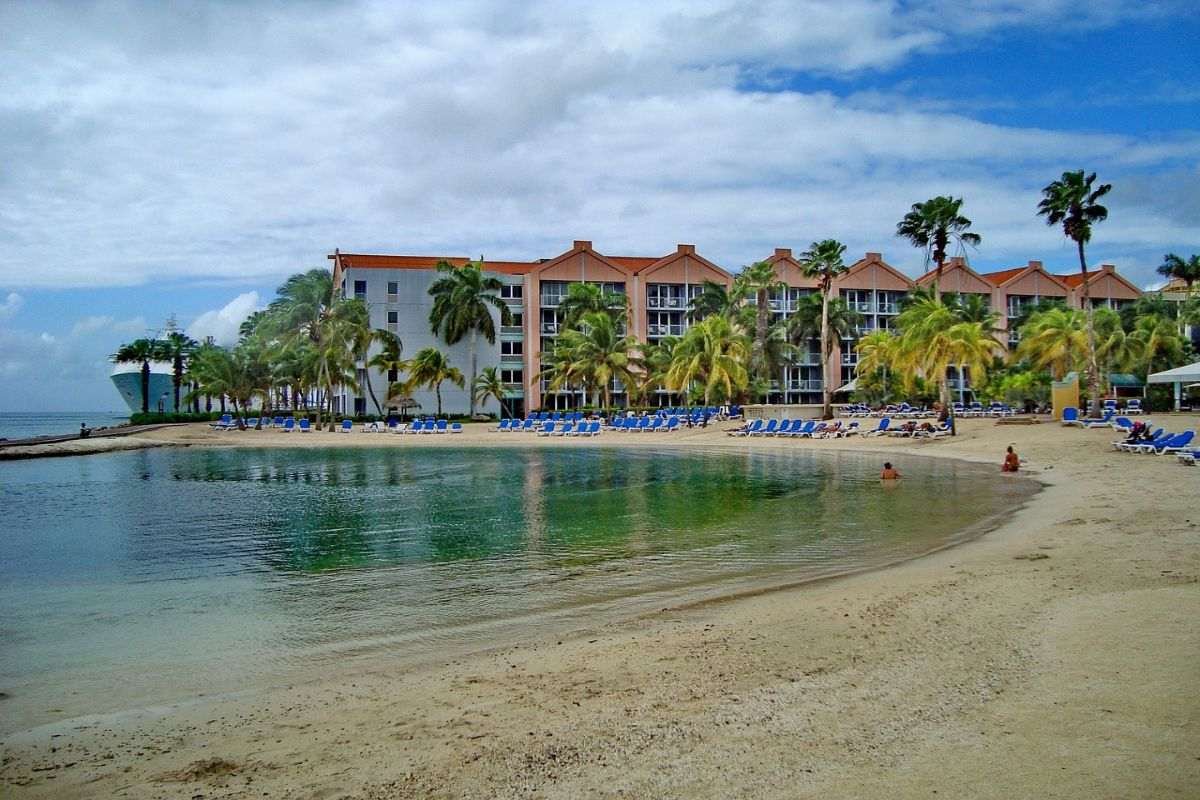 Tips for Staying Safe in Aruba
Before you book your trip to Aruba, make sure to do your research. Even when you arrive, have a chat with the host of your accommodation and local store owners to ask for the latest advice on where to go, what to do, and where to avoid.
If you go out at night, always do so in a group. You'll have more fun (who likes to party solo anyway?), and you'll have friends to watch your back.
Another top tip for having a pleasant time in Aruba is to tip! Tipping your server is common practice among the locals and should be for tourists too. You can also stay on the good side of the locals by picking up your beach trash (that includes cigarettes).
And while you may feel like George of the Jungle, that doesn't mean you should attempt to climb the Fofoti trees. You'd be surprised how many tourists try. Protecting the islands' wildlife is a big deal for Arubans, so save any destructive tendencies for your garden at home.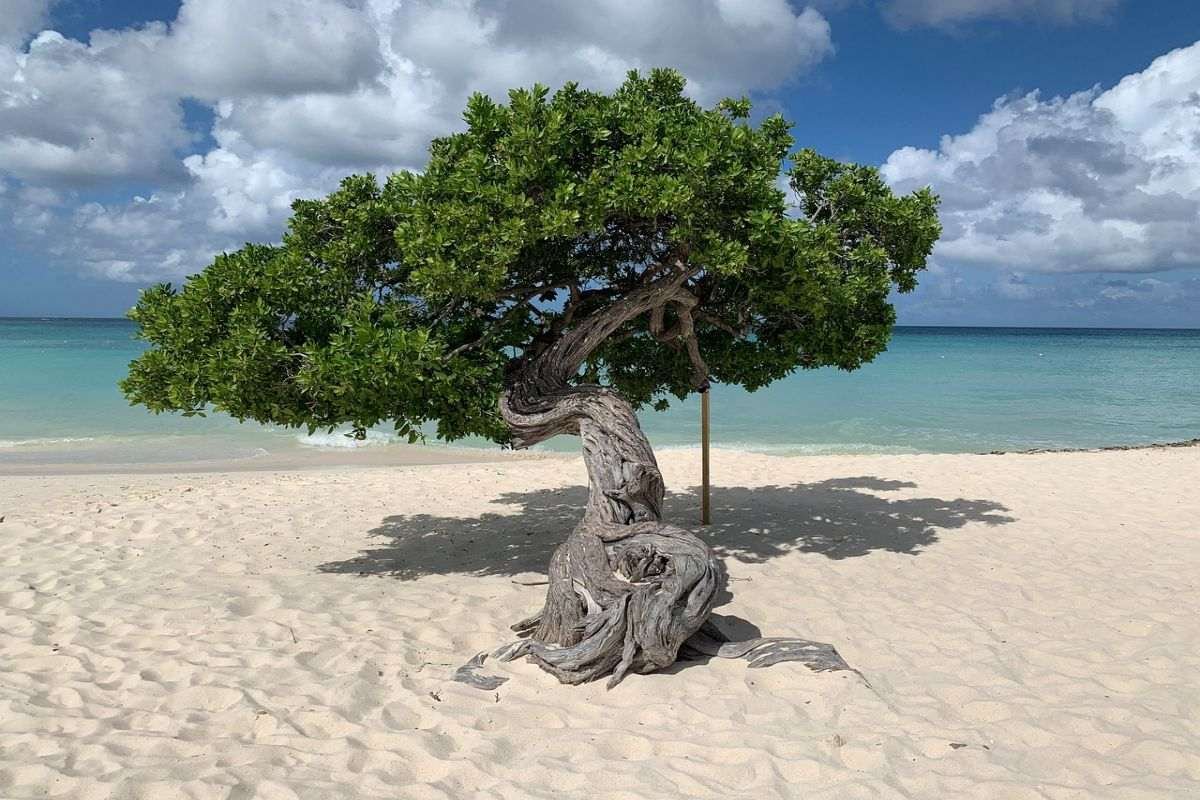 Is Aruba Safe | Frequently Asked Questions
Can I Drink The Water in Aruba?
Drinking water is actually some of the safest in the world in Aruba. It is perfectly safe to drink directly from the tap. If you're still doubting, you can buy bottled water everywhere.
Can I Swim Alone?
Baby Beach in San Nicolas is known for strong tides, so avoid swimming out too far there. The signs dotted around the beach will tell you the same. In general, when in Aruba, always have a swimming buddy. Stick close to the shore if you're not a confident swimmer, as currents around the island can catch swimmers by surprise.
Should I Pre-Book Tours?
Definitely. If you book on-site, you may be given an uber-high tourist price. If you haven't planned ahead and pre-booked your tours, be sure to do a quick Google search so you know which price you'd be happy to settle on.
Are There Mosquitoes in Aruba?
Yes. The terrific trio of mosquitoes, fleas, and ticks can all be found in Aruba, especially in the smaller towns. After heavy rainfall, mosquitoes are everywhere since still water is their breeding ground. Long sleeves and mosquito repellent will get you far.