Germany's gorgeous capital, Berlin, is a favorite destination for people who like history, culture, and nightlife. There are more than 33 million tourists to Berlin every year, so its appeal is undeniable. Before you decide to join them, you might be wondering: "Is Berlin safe for tourists?"
Generally, the city is very safe and you're unlikely to run into any crime and violence as a tourist. Despite this, minor crime happens in every metro, and Berlin is no exception.
Before you book your flight and travel to Berlin to experience its beauty, some of its best food, and unique culture, read this guide to learn how to stay safe in this European city.
Why Visit Berlin
Berlin has it all: a fascinating past, great local cuisine, top-notch beer, and some of the best tourist sites and museums in the world.This vibrant metropolis will surprise anyone looking to experience its attractions because it mixes style and glitz with a laid-back way of life.
For good reason, Berlin is frequently referred to be the "party capital of Europe." The city's nightlife scene is fantastic, thanks to affordable drinks and a lot of bars and clubs that don't have closing times.
You can also escape the hustle and bustle of the city with over 2,500 parks and natural areas amidst luxuriant greenery for nature lovers. Berlin is also home to a thriving population of wild boars, which often make their way into the city streets and parks. So, be sure to pack your snacks and a selfie stick, because you never know when you'll come across one photobombing your adventure!
Is Berlin Dangerous?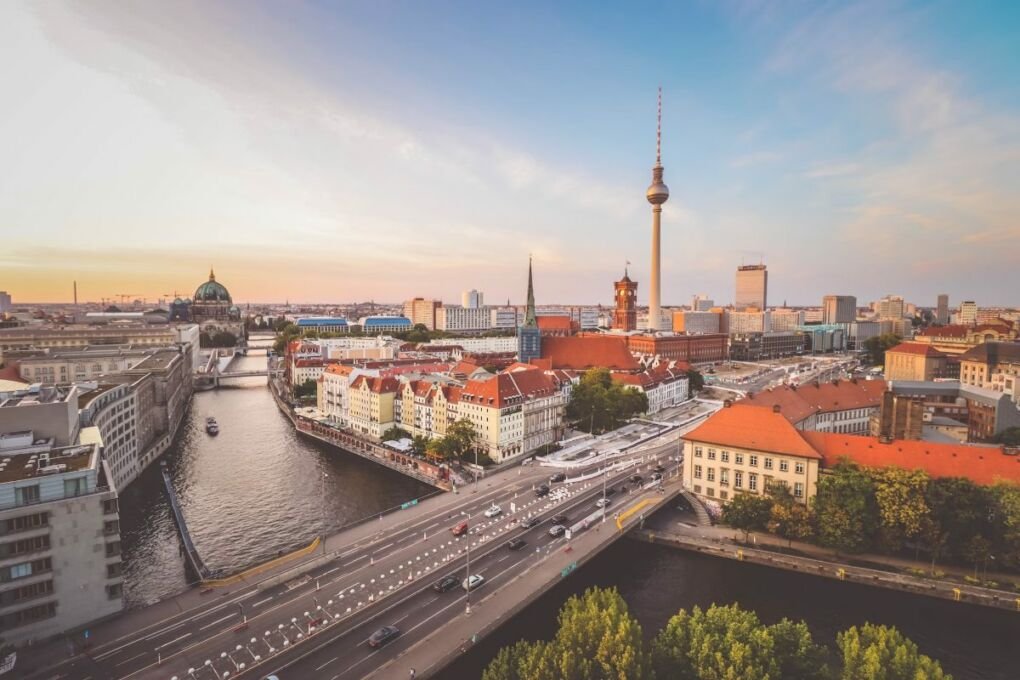 If you're planning a German adventure, you'll be happy to hear that Berlin is not a dangerous city. You'll still need to be cautious of crimes like pickpocketing and petty theft, though, just as in any big city.
Violent crimes like assault can still occur, but luckily, they are rare. This can be attributed to the fact that Berlin is located in Germany, which is known to be one of the safest countries globally.
It's unlikely that you'll experience any of these things if you're careful. If they do, they're usually only annoying, but not dangerous. Like other European cities, there are ' dangerous' or ' sketchy' neighborhoods that are closer to the city center and popular tourist destinations.
Dangerous Areas in Berlin
Neukölln
Neukölln is one of Berlin's top four most dangerous neighborhoods. The high crime rates in this area are a result of the area's significant poverty levels.
Due to the substantial proportion of young adults in this district, youth and violent crimes are rather common. The areas with the greatest crime rates are Hermanplatz and Hermanstrasee.
Neukölln is considered unsafe due to a higher crime rate, including petty theft and vandalism. Some areas have a reputation for drug-related problems and occasional violence, leading to concerns about personal safety.
Mitte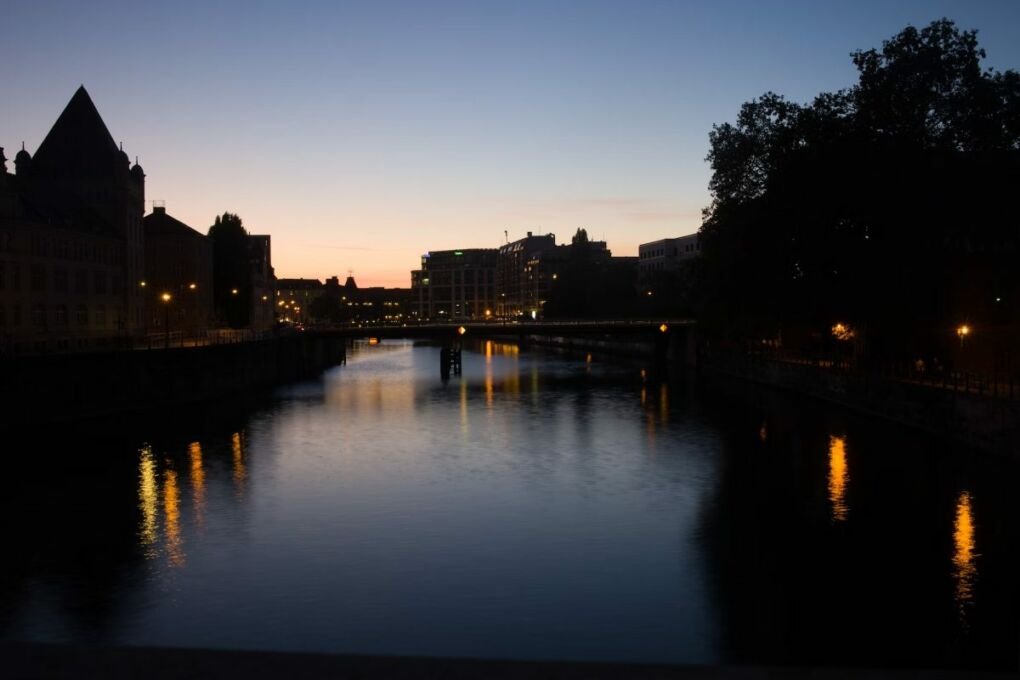 The Mitte neighborhood includes parts of both East and West Berlin, making it the city's core area. However, it's not the safest neighborhood. Some parts of Mitte experience drug use and public disturbances occasionally, so be careful while exploring this area.
Pickpocketing is common here since many people come to see the stunning sights, including the Brandenburg Gate and Unter den Linden. As visitors move from one attraction to the next, they often get distracted, which makes it easier for thieves to steal without being seen.
Is it Safe to Live in Berlin?
Berlin's crime rate is pretty low, with a safety rating of 57.76, which is considered to be above average. It's generally a secure place to live and visit, far safer than Paris, Brussels, and Rome. You don't need to be concerned about crimes like assault, kidnapping, or armed robbery because violent crimes are uncommon.
Even so, with about 6,500 homeless people, beggars, and drug dealers occupying the city's parks and streets, some neighborhoods of Berlin could feel a little sketchy.
Many of them struggle with mental problems or drug addictions, but they are generally not harmful. You can help them out by either giving them your glass bottles or by leaving them on the sidewalks for recycling.
Safe Areas in Berlin
Reinickendorf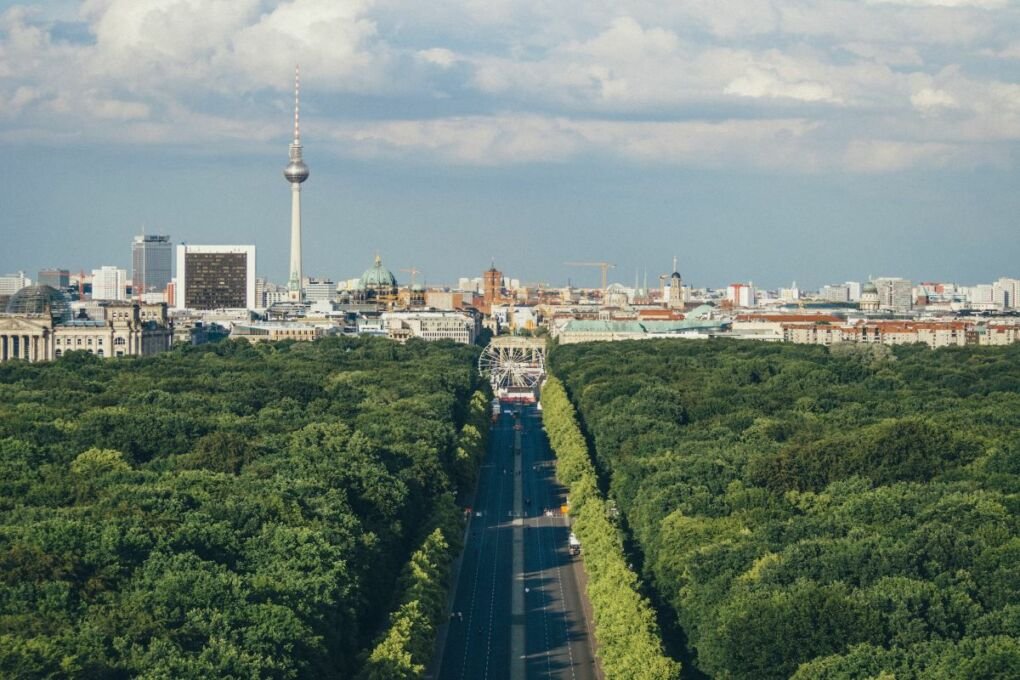 Reinickendorf is a tranquil neighborhood in the northwest of the city. In general, residents feel safe enough to walk alone around the streets without worrying about getting hurt.
One-third of the neighborhood is covered in forests, parks, and meadows, providing plenty of opportunities to relax on lakeside beaches. You'll find it hard to believe that you're still in a big city when you're surrounded by such a vast amount of flora and natural areas.
You can also freely explore the expansive Tegel forest and take a boat ride on the lake there. Don't forget to bring your marshmallows for a campfire and some binoculars to spot the local wildlife – you never know, you might even catch a glimpse of the elusive Berlin Bear!
Friedrichshain – Kreuzberg
The bombing of World War II left this area of Berlin among the worst-hit in the entire city. Don't worry though, it has since been restored and is now populated by people who are equally as vibrant as the city. Co-working spaces are common in this area since it feels like innovation is the pulse of the entire neighborhood.
Friedrichshain-Kreuzberg is a peaceful place to explore on your own. Even with this great attribute, there are several places to avoid, especially at night or when traveling with kids. A significant rise in crime has been observed in Luisenstadt's northern region, as well as between Oranienplatz and Kottbusser Tor, Görlitzer Park, and Wrangelkiez.
Lichtenberg
Lichtenberg is seen as one of the safest areas in Berlin, which is why many people want to live there. It's also because it's a perfect example of concrete block architecture that predominated after the Cold War.
The Stasi Museum, which houses artifacts, and the Hohenschönhausen Memorial, a former jail, serve as additional reminders of the city's past.
The Berlin-Lichtenberg station provides a number of connections to locations both inside and outside of the city for when you need to move about Berlin quickly. So, getting about is always quick and dependable.
Warnings & Dangers in Berlin
Berlin is generally considered a safe city for tourists, but it is important to be cautious and aware of potential risks.
One of the concerns in the nightlife scene is the possibility of having drinks spiked, so keep an eye on your drink at all times. When exploring nature, you have to watch out for ticks, especially during the warmer months.
You have to wear appropriate clothing and using insect repellent can help prevent tick bites. Also, petty theft occurs in crowded areas or on public transport, so it's important to be vigilant and keep personal belongings secure.
Overall Travel Risk (3/10)
It's not uncommon to encounter some minor issues such as pickpocketing, tourist scams, and robberies. But don't worry, you can easily avoid these problems by being a little more cautious and aware of your surroundings.
Apart from these crimes, it's also important to be mindful of the possibility of civil unrest in Berlin. It's not unusual to see large protest marches taking place. While most of these demonstrations are peaceful, there have been instances where things have turned violent, resulting in clashes between protestors and police.
But despite these challenges, Berlin still maintains a relatively low crime rate in comparison to other major cities across the world. So don't let these issues discourage you from visiting this amazing city.
Petty Theft
Petty theft is the most common type of crime in Berlin. Offenses such as pickpocketing, bag snatching, and phone theft are frequent in most major cities across the world, including Berlin. It's especially common in tourist destinations and other crowded places and frequent in neighborhoods like the Brandenburg Gate and Alexanderplatz.
It's important to be aware of your surroundings and to take measures to protect your valuables. Wearing a money belt or carrying a bag with a zipper and keeping wallets and phones in inner pockets can help to reduce the risk of theft.
Tourist Scams
Berlin experiences its fair share of tourist scams, just like any other well-known destination. Some of the more typical ones, like someone spilling something on you or asking you for a picture, are the same in most places in the world.
Pickpocketing attempts frequently begin with street confrontations where someone is frantically trying to get your attention. You'll also see folks with clipboards gathering petition signatures around well-known tourist destinations like Alexanderplatz.
After you sign the petition, they will typically urge you to make a (required) donation, which is a scam. You should avoid and ignore such people.
Protests
Protesting is a big deal in Germany, and most people have a positive attitude about them. Due to the large number of young, educated, and liberal residents in Berlin, there are usually protests every week calling for change in climate change, human rights, and European politics.
Demonstrations are normally pleasant and non-violent, but they can get crowded, heated, and even violent at times. Since the 1980s, clashes have been a regular part of Labor Day (May 1st) demonstrations, and the marches have come to represent Berlin's rebellious identity. You can attend one, just know that sometimes it can get violent.
Drugs
In Warschauer Strasse, Kottbuser Tor, and Görlitzer Park, loitering dealers sell all kinds of drugs. It can be dangerous to buy illegal drugs on the street in another country, so be careful.
It's easy to get narcotics on the street, but you'll never know if it's laced with bad stuff so it's best to avoid them altogether. You'll have fewer problems overall if you stay away from drugs and rather drink Germany's great beer.
Tips for Staying Safe in Berlin
Here are a few additional safety tips for Berlin:
If you are hiring a bike, exercise caution: Berlin has a high rate of bicycle theft, so secure your bike wherever you go.
Don't use drugs. Berlin's thriving nightlife has earned it a reputation for hedonism, and many clubgoers use them to stay alert throughout the night. Don't get sucked into this, as you surely don't want first-hand experience of the infamous German prison system.
Don't flout Berlin's laws. The legislation is highly strict, and those around you might publicly humiliate you if you break it. Don't jaywalk to avoid getting shouted at by a grandmother in Berlin for being a bad influence.
Learn the local lingo: Even though many people understand English, it still pays to know a few basic phrases in German to get by.
There are many homeless people in the city. You'll find many of them in parks and around train stations. Although the majority of them are harmless, be aware that you can run into one while exploring the city.
Is Berlin Safe | Frequently Asked Questions
Is Berlin Safe to Travel Alone?
Even if you're a solo traveler, Berlin is a safe city to visit. The likelihood of you becoming a victim of crime is extremely minimal, especially if you stay in tourist-heavy regions. If you're traveling to Berlin alone, it can be beneficial to learn a few German sayings so you can request assistance or instructions if you ever get lost.
Is Berlin Safe at Night?
Berlin is generally a safe place at night, despite the fact that some parts of the city are quite poorly maintained. After a few beers, walking home is extremely common for both locals and visitors, and problems are few and far between.
While most visitors to the German capital won't have any issues while there, you should exercise a little bit more caution at night, just like in any big metropolis. Be mindful of your surroundings and refrain from flashing valuable stuff and electronics when strolling around.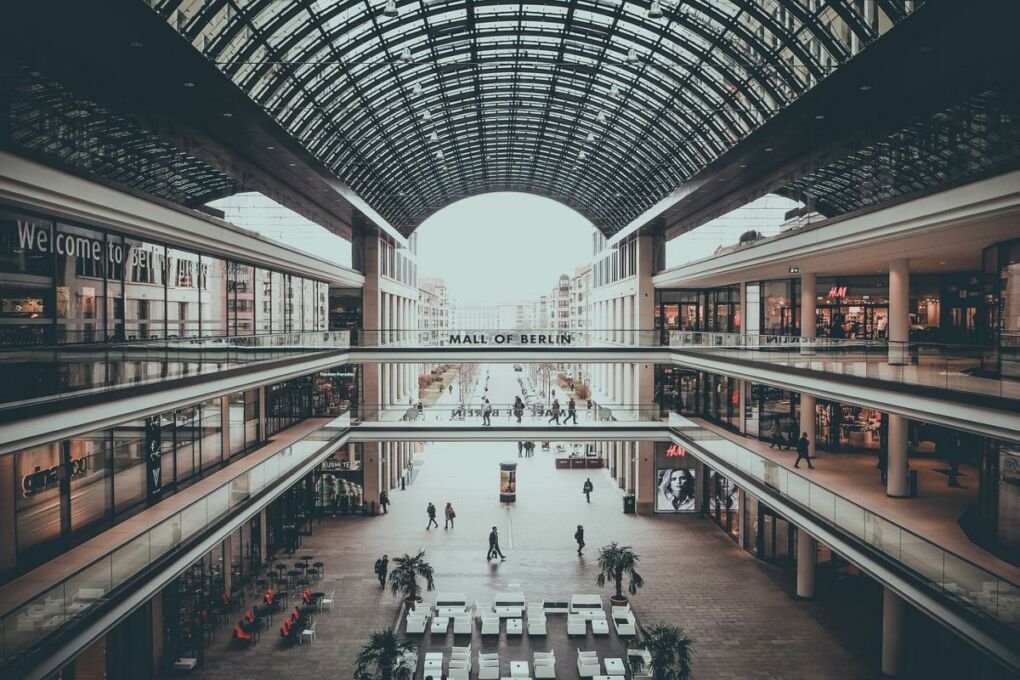 How Should I Dress in Berlin?
Berlin is a city where there are no fashion regulations, in contrast to the rest of Germany where smart casual attire is the norm. The people will welcome you whether you're sporting a tight leather suit or a flower crown.
Depending on the districts you visit, trends fluctuate. People typically dress fancier in Charlottenburg and Mitte, but in laid-back Kreuzberg or Neukölln, you'll hardly ever see anyone sporting the newest catwalk collection.
Is Berlin Expensive?
In general, daily expenses in Berlin are reasonable. Due to the city's abundance of fast food restaurants serving kebabs and currywurst, you can eat out for very little money.
Additionally, average sit-down restaurants are usually quite budget-friendly, particularly in comparison to other European capitals like Vienna.