Planning a trip to Spain? You probably have a lot of questions, like "Is Spain safe for tourists?"
Thousands of visitors come here every year to explore its stunning locations, go kayaking, skiing (yes, it snows in Spain), or take a much-needed break from the city.
Spain has virtually something for everyone with many amazing places to visit. It has a rich history, a vibrant culture, and breathtaking nature. However, safety is always an issue when you visit any destination and as a traveler, you need to know of the dangers and take precautions to ensure your security and enjoy your trip.
So here's a guide to help you explore Spain safely.
Why Visit Spain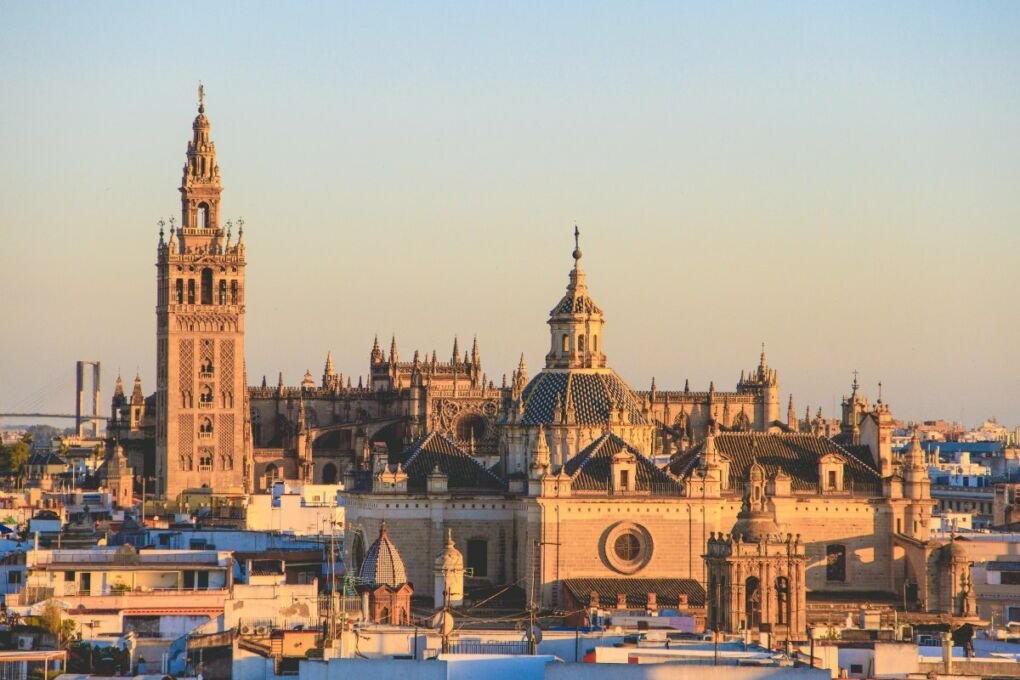 If Spain isn't on your Europe travel list yet, these reasons should convince you to visit.
The Camino de Santiago, a well-known landmark in Spain, is a crowd-pleasing long-distance hiking trail for adventures. It's not just one path, but many tracks that lead to the city of Santiago de Compostela in northwestern Spain.
If hiking is not your vibe, Spain is also top of the list for beach lovers, with coastlines on the Mediterranean and Atlantic. It also has a handful of world-famous islands with a beach for every type of traveler.
Ultimately though, Spain's architecture is the best reason to visit. There isn't just one iconic building or architectural style, but numerous excellent designs throughout the country. The most famous are the buildings of Antoni Gaudi because of their extravagant and intricate details.
Is Spain Dangerous?
Spain is considered safe by many and generally has a low crime rate and well-developed infrastructure. The Spanish government takes public safety seriously and has taken steps to prevent criminal behavior. However, as in any country, there are some safety issues you should be aware of.
Pickpocketing and purse snatching are common petty thefts in the country. And, while violent crime is rare, it happens. When it does happen, it's usually gang-related or domestic violence.
Before traveling, you must do research on which areas to visit and avoid but as a tourist, you're unlikely to run into dangerous areas.
Dangerous Areas in Spain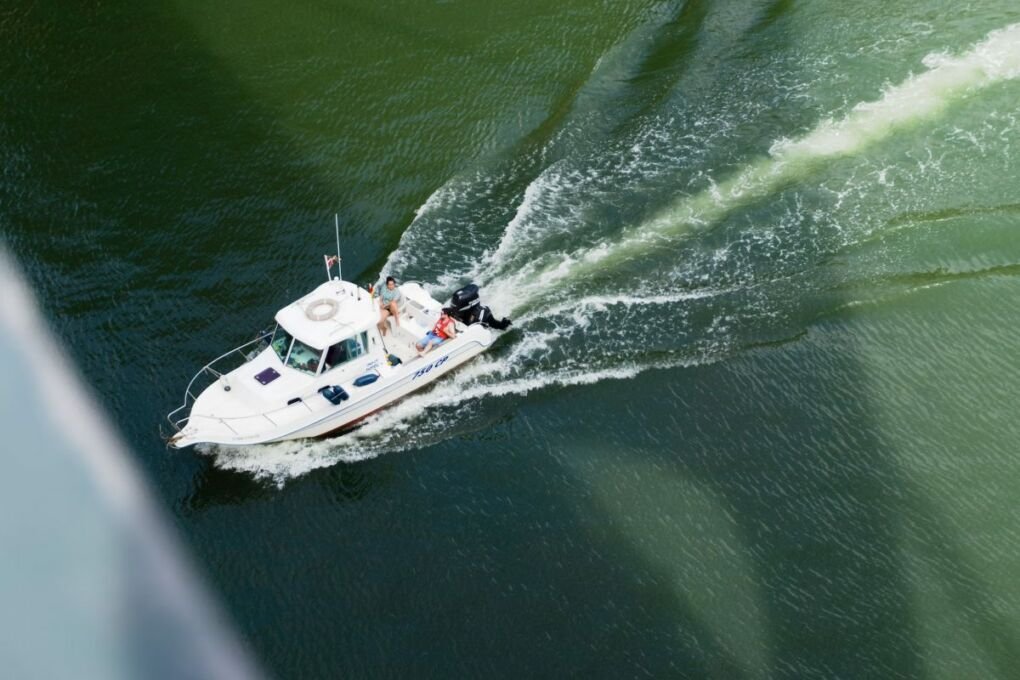 Bilbao
Bilbao is one of three Basque Country's capitals, known for its gorgeous mountains and the Guggenheim Museum of Modern Art.
Is going there safe, though? In terms of crime, Bilbao is one of the most dangerous cities in Spain. In fact, it has the highest crime rate in all of Espana! Additionally, many law violations exist in some areas such as the San Francisco neighborhood, especially around Cortes Street.
Nevertheless, the city is generally safe for tourists during the day as long as you keep your wits about you.
Cueta
Cueta is in the east of the Moroccan city of Tangier. It can be reached from Europe only by boat or plane and is separated from the mainland by the Strait of Gibraltar. This area is dangerous and doesn't get a lot of visitors.
Due to its geographical location, Ceuta is completely surrounded by Moroccan territory. It's an autonomous city in Spain where poverty and crime statistics are worse than in the rest of the region north of the Mediterranean. That said, if you follow local guidelines and take standard precautions, you might get by without any issues.
Is it Safe to Live in Spain?
Overall, Spain is a safe country where many residents commute by bicycle, on foot, or even on roller skates. Spaniards, in particular, spend a lot of time outdoors, often gathering with friends and family for lunch or refreshments. Here, the streets with pubs and restaurants are almost never empty!
Most Spanish cities are safe places where you can walk around without fear. Street crime is extremely rare in residential areas, no matter what time of day it is, and it's usually safe to explore the country alone. This doesn't mean you shouldn't be vigilant, as pickpocketing, tourist fraud, and vandalism are among the most common non-violent offenses.
Safe Areas/Cities in Spain
Granada
Granada is one of the best places to live in Spain and is home to the Islamic fortress, Alhambre, which is a UNESCO World Heritage Site.
This city is usually safe since violent crime is rare, but you should worry about minor theft like pickpocketing. If you're a solo female traveler, you should also have no problems as long as you use common sense and stay away from deserted areas.
As it's not a big city, getting around is pretty easy either on foot or with the reliable public transport system there. While here, you should try to explore the city and experience its famous tapas culture, and go sightseeing.
Majorca
Majorca belongs to the Balearic Islands and is a popular Mediterranean resort known for its beaches, nightlife, and year-round pleasant weather.
It's one of the most amazing places to visit in Spain, and travelers can walk around safely in here. The security in the city is good and minor thefts may occur, but these incidents are rather rare.
You can freely explore more secluded places like Alcudia without worrying that danger lurking nearby, so don't worry.
Murcia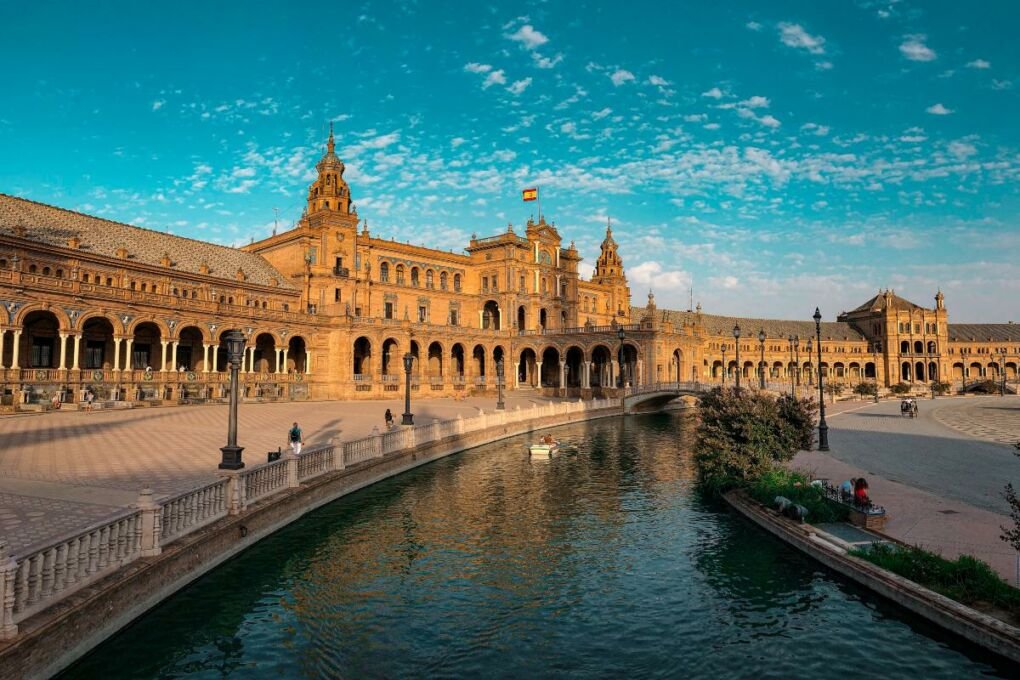 Murcia, a college city in southeastern Spain, is among the safest places to live in the country. The city is a well-kept secret and the seat of a small district with the same name.
Due to its manageable size, the presence of universities, and a well-trained and equipped police force, the crime rate and threat are low. Petty crimes do occur, but daily concerns for personal safety aren't common.
You'll like the countless beaches and tucked-away coves that provide a variety of recreational, sporting, and wellness choices.
Warnings & Dangers in Spain
Overall, Spain has an extremely low crime rate. Officially, there are 48.8 incidences of crime per 1,000 people, making it one of the lowest crime rates in all of Europe. This means a journey to Spain may be safer for most tourists than a trip back home.
Despite being a safe nation, crimes can still happen in Spain. If it occurs while you're out exploring, it's typically in a city, particularly one that has lots of tourists.
Pickpockets are common in cities like Madrid, Barcelona, Seville, or Valencia, so if you want to visit any of them, you should exercise extra caution.
Overall Travel Risk (3/10)
In terms of security, Spain ranks 38th out of 163 countries in the 2020 Global Peace Index. In Europe as a whole, it ranks 25th out of 36 countries.
The majority of Spanish people are quite kind to tourists, and violent crime is uncommon. With that said, street violence and fraud are on the rise. You should also look out for card fraud, which is an increasing issue. The riots that have been occurring for years are another problem.
Here are a few things visitors to Spain should be aware of, and some safety tips that will keep you out of trouble.
Petty Theft
You should protect your belongings and be on the lookout for pickpockets, as this is a problem in some places, especially popular tourist destinations like Barcelona.
Petty theft is rare on the Spanish coast and in seaside resorts, but that doesn't mean you shouldn't have your wits about you.
Be extra careful when using public transportation and stay away from unregistered cabs. Although they're rare and usually only lead to inflated prices, it's still advisable to use a registered means of transport like Uber when visiting a new country.
Riots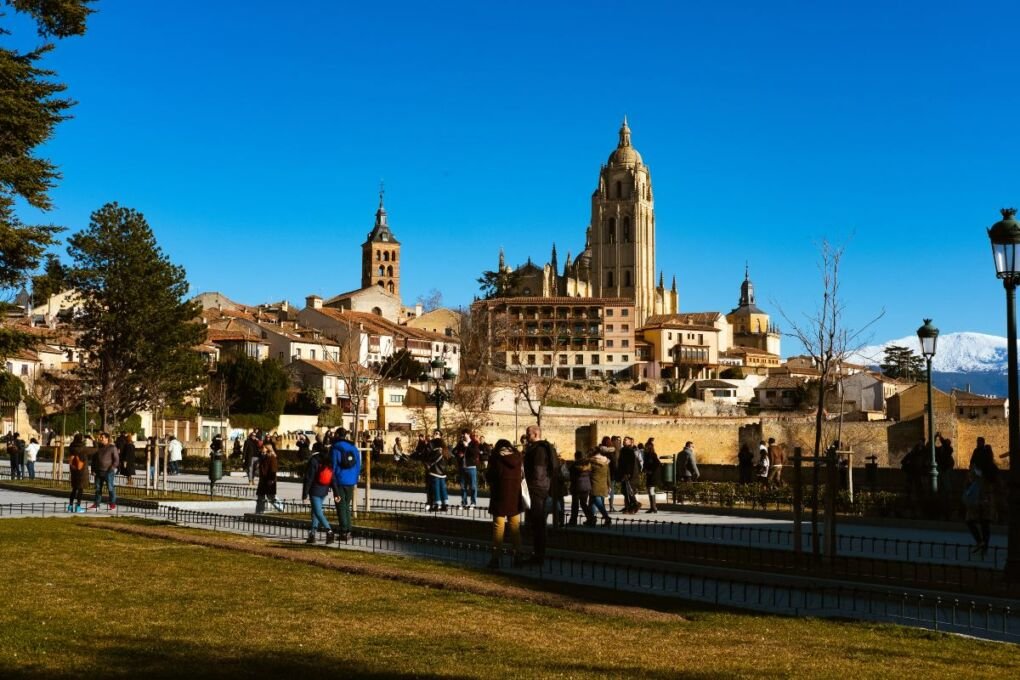 Political demonstrations and social discontent have a long history in Spain, dating back to the Franco era in the mid-20th century. In recent years, Spain has seen several prominent demonstrations and unrest.
The "Indignados" movement, also known as the 15-M movement, took place in 2011 and was one of the largest rallies in recent memory. Thousands of people took to the streets to demand political and economic change throughout Spain. As a tourist, you might want to steer clear of any protests or political conversations.
Card Skimming
In Spain, card swipers are becoming increasingly popular at ATMs and in some shady stores and cafes. If you're on the lookout for them, skimming devices on ATMs are pretty obvious to spot because they're usually mounted above the original card slot and stick out uncomfortably from the machine.
Don't let your cards out of sight when you hand them out to pay for groceries or other items. A dishonest person can steal all the data on your card in about a second.
Having a separate account for travel that you only top up when needed is one way to make sure you don't come up completely empty if you fall victim to a skim.
Roadside Danger
Beware of gangs trying to scam tourists by targeting rental cars or vehicles with foreign license plates and towing caravans.
They're sleek with it too. They make up excuses for problems with your car or claim you damaged their vehicles to get you to stop. Then they'll either rob you when you stop to look at the car or make off with whatever they can take while you concentrate on looking under the hood. Some of these troublemakers lurk at rest stops, causing blowouts, and follow their victims until they stop.
Tips for Staying Safe in Spain
Here are a few tips to help you make the most of your trip to Spain, safely:
Go under the radar: It's important that you try to blend and avoid looking like a tourist. This includes not staring at maps and giving the impression that you're lost. Before you leave your hotel, have a clear idea of how you will get to your destination.
Keep the bare minimum in your wallet: Take as little cash as possible when you go out and about. If you get robbed, it'll be less of a headache. It's also good to make all purchases on Apple and Android smartphones.
Use common sense: This should go without saying, but one can't be too cautious. Don't think for a minute that the back pocket of your jeans is a safe place for your wallet, cell phone, or other valuables (it's not!).
Be cautious in crowded areas: Be extra careful with your possessions when you're in well-known tourist attractions because it's very easy to get distracted and carried away.
Bring sunscreen: Spain gets really hot and can cause serious sunburn, and even heatstroke. Keep hydrated, bring a water bottle, and avoid the midday sun as much as possible.
Is Spain Safe | Frequently Asked Questions
Is Spain Safe to Travel for Families?
It goes without saying that Spain is a safe country for families and is more than capable of handling you and your children. There are plenty of welcoming, family-run guesthouses and plenty of resorts to pamper you, offering restaurants, pools, buffets, kids' clubs, and entertainment.
Is Spain Safe for Female Travelers?
For women traveling alone, Spain is safe. Although Spanish society can sometimes be very conservative and even narrow-minded, female visitors usually have no problems with these things.
You can still take precautions to ensure your safety, such as booking reputable accommodations, avoiding drinking late at night, and even joining travel groups.
Is Driving in Spain Safe?
Driving is mostly safe in Spain, and you'll probably enjoy it. However, that doesn't mean it might not be a little less relaxing than you're used to.
Finding a good rental car is easy; just do your homework to find the best option for your needs. Spain also has well-developed, high-quality highways and great gas stations for all your snacks and souvenirs. Keep in that people drive on the right and overtake on the left, which can get tricky if you're used to the opposite.
How is the Food in Spain?
Spanish cuisine has more to offer than just paella. There is also a fantastic selection of tapas offered in charming little bars. The food is exquisite and there are wonderful bakeries. You can enjoy fish, red wine,jamón, and Tortillas. It's so good that you'll miss the food desperately when you leave. There's a reason for that, and it's not just because the Spanish make so many siestas. The Mediterranean diet is delicious and extremely healthy.